RESTORING HERITAGE ART DECO & LISTED BUILDINGS TO THEIR FORMER GLORY
I'm Vicky Anne Vaughan – a Digital Artist specialising in restoring Art Deco, Heritage and Listed Buildings to their Former Glory, through Visualisation and Digital Illustration.
https://madebymebythesea.co.uk/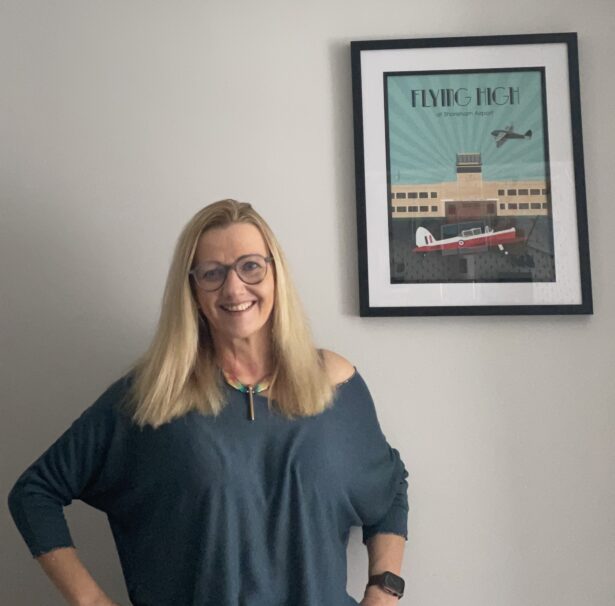 As you will see, not all the architecture featured in my illustrations are Art Deco, however, the buildings share a common thread. They are heritage and listed buildings and I have restored them to their former glory through a combination of visualisation and digital art.
I find myself getting upset when I visit towns and cities and see buildings becoming dirty, tatty and neglected. So for me, this venture is therapeutic, and it makes me happy to see buildings lovingly restored, in my work, as the architect would have intended them to look. I have been told my illustrations are uplifting. Can you imagine if these beautiful buildings looked like this in real life? My latest illustrations feature 15 Charles Holden's Art Deco Tube Stations – from Acton through to Northfields.
When I am not drawing Art Deco buildings, I design visual branding and make people and businesses look their best. I have been a creative graphic designer for 30 years and Chartered Marketer for 10 years, and have worked with Suzuki GB Plc and Stagecoach Group PLC. In 2016, there were over 200 beautiful and sustainable buses driving around the UK sporting my livery design. You can read more about my brand design, at The Brand Surgery here.
If you know of a building that would look great in my style of digital illustration, please contact me. I'd love to hear from you. I accept commissions and if the illustration of your building would look good in my green online shop, I can offer you a lower commission rate, as long as you don't mind me selling unlimited prints afterwards. You will always receive the first print and certificate of authentication to say yours is the first copy.