Recipe! Aloha Vampire Cocktail ! Happy Haloween !!!!! www.aloha65.com
About Aloha 65
A surprisingly complex yet beautifully balanced liqueur. The liquid is somewhat pineapple-ly, but with herbaceous tones and a pleasant chilli kick to "warm the soul". Lower ABV, vegan, gluten free and at just 47 calories per measure Aloha 65 ticks lots of boxes.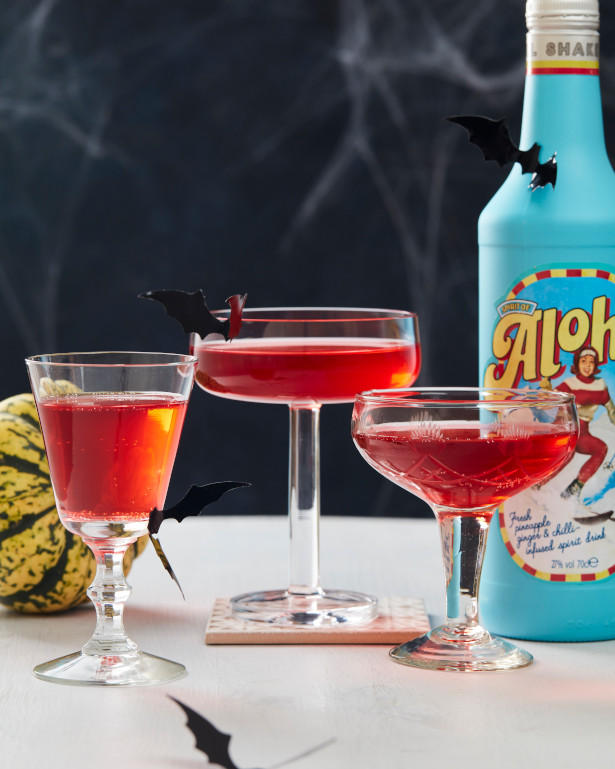 Aloha 65 is incredibly versatile, allowing you to have fun, experiment and create your own delicious drinks at home. It can be enjoyed neat over ice, as a shot, as a long drink with a mixer like ginger ale or tonic, or in numerous new and classic cocktails. The signature long serve is the Aloha 65 and ginger ale (aka the Alohan), one part Aloha 65 to two parts ginger ale served over plenty of ice, a slice or orange or lemon and a sprig of mint. Our how about trying one of our festive cocktail recipes like the Aloha Mac or the Aloha Mulled wine?
Aloha Vampire Cocktail
Ingredients (serves 4);
120ml Aloha 65
400ml cranberry juice
ice
soda water
Method;
To make the cocktail, fill a jug half way with ice then pour over Aloha 65 and cranberry juice. Top with soda water and serve.