InstaShaker is a rechargeable, electric self-stirring bottle that offers an effortless way to blend powdered supplements like protein shakes, milkshakes, baby formula, meal replacement drinks, bulletproof coffee, superfood powders and other powder drinks. Just Out On Amazon UK    instashaker.com
On Amazon UK :- www.amazon.co.uk/s/ref=nb_sb_noss?url=me%3DAOIQ3TRAAQ8H&field-keywords=electric+protein+shaker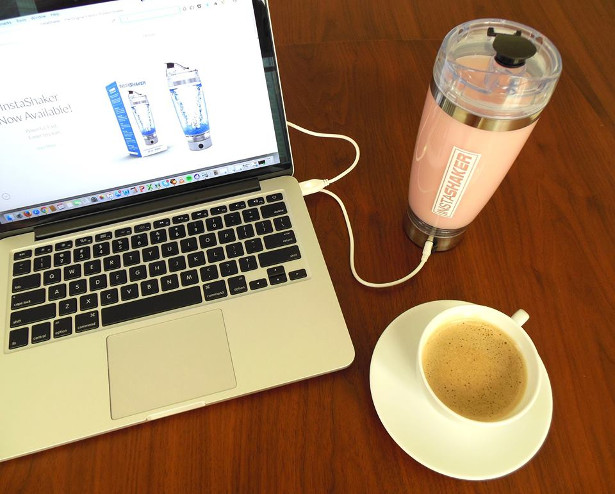 WHAT IS INSTASHAKER?
InstaShaker is a rechargeable, electric self-stirring bottle that offers an effortless way to blend powdered supplements like protein shakes, milkshakes, baby formula, meal replacement drinks, bulletproof coffee, superfood powders and other powder drinks. This is a great alternative to regular protein shaker bottles where you have to shake your drink manually or mix with a spoon, which almost always leaves undissolved lumps of powder in your drink.
InstaShaker has a powerful 16000 RPM motor that creates a vortex and dissolves any lumps of powder to make a smooth, well blended drink in less than 30 seconds. It is easy to clean – just add some water and detergent, spin for a few second, rinse and done! The motor can be detached and the bottle can be washed in a dishwasher. InstaShaker is made of high quality BPA-free acrylic and comes with a USB charging cable – so there is no need to exchange batteries.
InstaShaker is the Electric Protein Shaker
Shop with us: www.instashaker.com