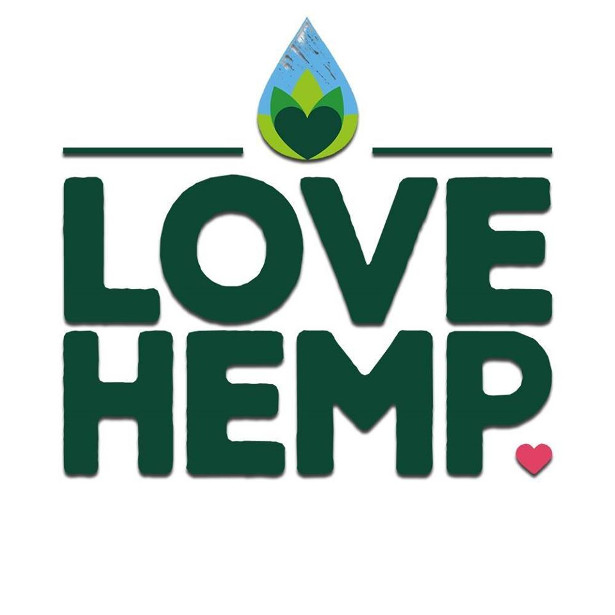 READY TO BOOST YOUR BODY'S NATURAL DEFENCES?
ORDER LOVE HEMP IMMUNE TODAY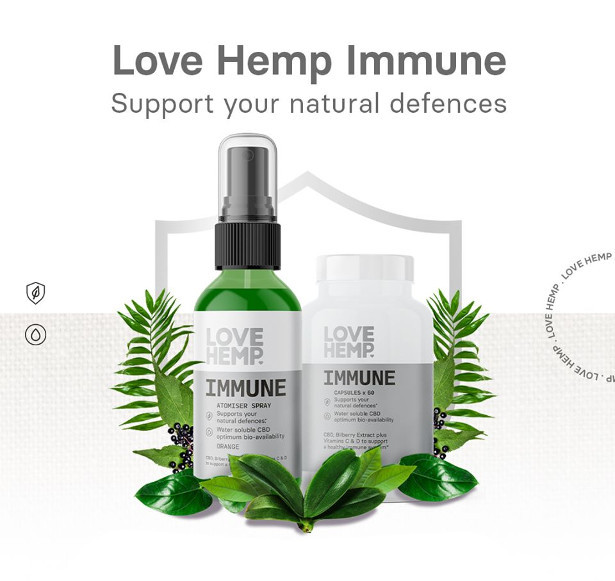 TWITTER | FACEBOOK | INSTAGRAM
Whether it's coronavirus, the flu or a cold, we could all use a boost to our body's natural immune systems. Vitamins and minerals are vital and that's why London-based CBD product pioneers, Love Hemp have launched Love Hemp Immune.
Made with the highest quality ingredients, including a combination of CBD, Vitamin C, Vitamin D and Bilberry extract, Love Hemp Immune contains all the essential supplements that support a healthy immune system, which can benefit your body and boost your natural defences. Vitamin C supports all aspects of immune function needed for optimal antibody production, whilst Vitamin D is important for improved resistance, and Bilberry is packed with antioxidants that are beneficial to improving the overall immune system.
Tony Calamita, CEO at Love Hemp says: "COVID-19 has changed the world, so we've changed our plan. We were due to launch Love Hemp Immune in Winter 2020, but we've been working around the clock to get it to you sooner. Boosting our immune systems has rarely felt more urgent, a balanced diet and getting enough vitamins are high on everyone's list. Love Hemp Immune contains the perfect combination of beneficial ingredients that will help boost your body's natural defences, and we are thrilled to be able to support our community – their health and wellbeing are our highest priority."
Love Hemp Immune is currently available for order from www.love-hemp.com in a 50ml atomiser spray as well as a capsule format at a special price of £29.99 (RRP £39.99), providing everyone with the ability to boost their natural immune systems for less than £1 per day!