Raisins Just Got Roarrr-Some With Fruit Bowl's New Dino Yogurt Eggs
Available at Morrisons nationwide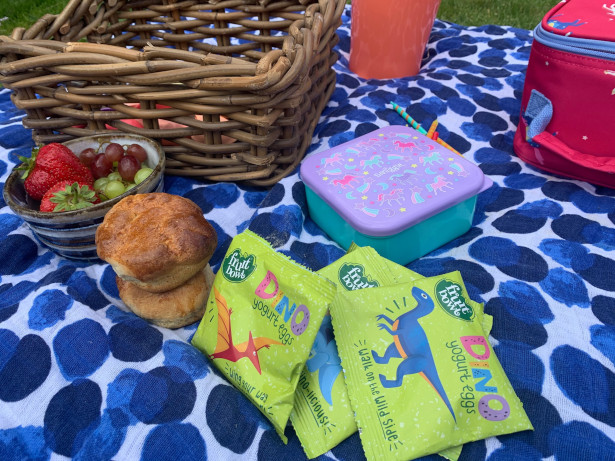 FACEBOOK | PINTEREST | INSTAGRAM | TWITTER
UK based children's snack company Fruit Bowl are adding brand new treat, Dino Yogurt Eggs, to their range of real fruit treats and snacks, continuing on their mission to make fruit fun.
Made with real fruit and excavated in Britain, the Dino Yogurt Eggs are made with roarrr-some raisins covered in a creamy yogurt shell for a cracking snack time treat with a real fruity bite. The dino-licious treats are perfect for hungry herbivores and ravenous raptors, with red, green and blue speckled yogurt dinosaur egg shells made using all natural colours.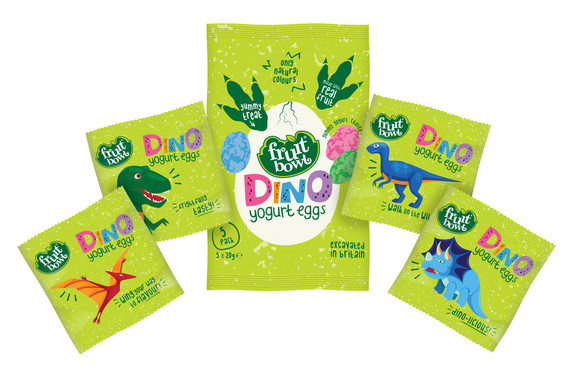 Perfect for when your mini dinosaur is peckish to prehistoric proportions, the Dino Yogurt Eggs are available in five-pack multi bags, which have frightfully fun dino designs so your little one will take a walk on the wild side for their yummy treat. The individual bags come with T-Rex, Pterodactyl, Velociraptor or Triceratops characters on the front, with the outer packaging featuring dinosaur footprints and a dinosaur egg speckle so your little one can crack their way into a pre-historic treat.
Both the individual packs and multipacks are perfectly packaged for slipping into a school lunchbox, or popping into a bag for parents on the go.
You can get your claws on the Dino Yogurt Eggs in Morrisons and Waitrose stores nationwide, as well as on the Fruit Bowl website, (RRP £2.00, 5 pack, 20g per portion).
The full range of Fruit Bowl products include Peelers; School Bars; Fruit Flakes, Yogurt Flakes and Yogurt-Coated Raisins. The range is also gluten-free, vegan and veggie friendly.
See more about the competition at :- www.fruit-bowl.com