Look like the pros while adding protection to your head. 2nd Skull® is a protective headgear company with patented products for any sport. www.2ndskull.com
TWITTER | FACEBOOK | YOUTUBE | INSTAGRAM
According to a recent survey, nearly one in five teen athletes reported having a concussion. While we know activity and sports have tremendous physical and mental benefits on kids and teens, repeated head injury during developing years can have long-term impact. For kids in sports such as rugby, football, baseball, lacrosse, and hockey, the gift of added protection this holiday season can bring a peace of mind to parents everywhere.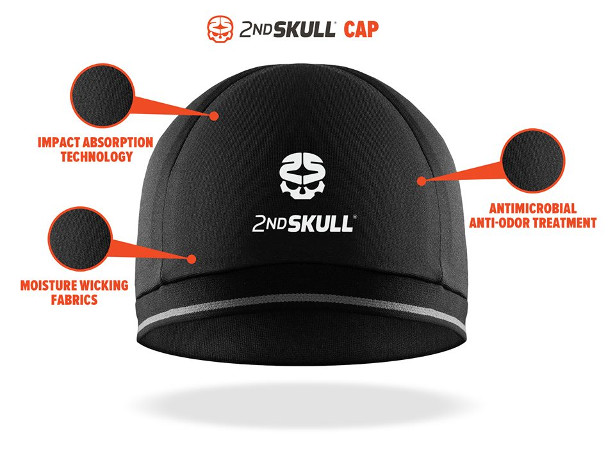 2nd Skull's protective skull caps fit under helmets–or the headband can be worn alone–to improve safety and mitigate the impact of blows to the head during play. Its extra thin layer of XRD technology, an extreme energy absorbing material, is designed to mitigate blows to the head and improve safety during play. Extensive biomechanical testing of the 2nd Skull caps at independent labs have been conducted in the U.S., Canada and the U.K. — with results showing reduction in linear and rotational impact when worn with a helmet.
The cap retails for $59.99 and you can view where to buy here.
2nd Skull is a recent recipient of a $100,000 grant through the NFL Challenge, to conduct additional impact testing on the cap and research to optimize performance related to specific player positions!