A pearl is the only gem produced by a living organism and it shares its unique magic with us in many ways. Each pearl is Mother Nature's work of art. Pearls are more beautiful when they are nurtured, loved and worn. pearljewelryexpert.com
At Jewelry Olga, we will make every woman beautiful and unique as a pearl!
Your mother will always remember this Mother's Day gift!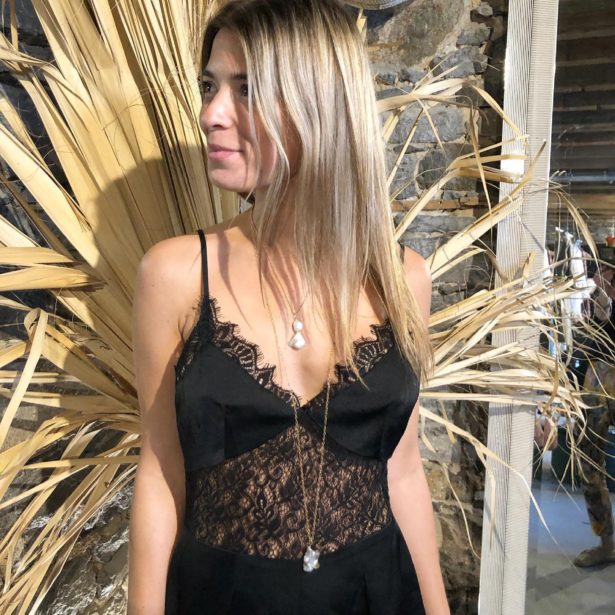 As far as I have noticed, the major gifts for Mother's Day are flowers and chocolates. Or, mothers may be invited for brunch or dinner in a restaurant.
On the other hand, being an experienced certified gemologist and a jewelry designer, I always think of a piece of jewelry as a gift. Why?
First, the majority of women prefer to get jewelry gifts. Because jewelry is beautiful, and we like ornate ourselves. It will last much longer than a bunch of flowers or a box of chocolates. And it has value. Would she refuse to receive something that has value?! Also, this gift is memorable. She will wear it and, thus, think of the person who has given this beautiful item to her.
A few words about myself. I am a certified gemologist and gems and jewelry designer. My company Jewelry Olga designs and makes pearl jewelry in Montreal, Canada, since 2009. Being an experienced gemologist, I follow new tendencies in the jewelry market. For our creations, we use genuine pearls of different types, shapes, colors, and textures. We combine them with 'semi-precious' gemstones (like amethyst, apatite, peridot), Swarovski crystals as well as precious metals creating interesting pieces. We offer various collections of designer pearl jewelry, including original and diverse collections of pendants, earrings, and bracelets that are very popular. Some of our collections are more classic, while some are more contemporary and edgy. Actually, we create pearl jewelry with a modern twist. My pearl jewelry is being sold at Museum of Fine Arts of Montreal.
Pearl Jewellery Expert create contemporary unique pearl jewelry.
We invite you to visit their website www.pearljewelryexpert.com and their social media pages as follows:
Instagram: pearljewelryolga
Facebook: Jewelry Olga
Pinterest: pearljewelrymtl
Please find attached a few images below of their jewelry with a brief description.
#JO-839 Delicate real pearl bracelet with a pearl charm. Freshwater pink pearls 4.5-5 mm. Sterling silver clasp and findings. Charm – freshwater pink pearl. Price $100. Designed and created by Jewelry Olga Montreal Canada. www.pearljewelryexpert.com/product/designer-pearl-bracelet-metallic-drop
#JO-1040 Malachite and pearl pendant necklace. Freshwater pink off-round pearl and malachite bead. Gold-filled chain, 16″. Price $145. Designed and created by Jewelry Olga Montreal Canada. www.pearljewelryexpert.com/product/malachite-jewelry-necklace
#JO-1023 Malachite and pearl hoop earrings. Detachable charm: freshwater pink off-round pearl and malachite bead. Gold-filled hoop, size 30 mm. Price $145. Designed and created by Jewelry Olga Montreal Canada. www.pearljewelryexpert.com/product/malachite-hoop-earrings-pink