Bees and Co's Adopt a Beehive package, is the perfect gift for the environmentally conscious bee or honey lover.  www.beesand.co, , sponsoring the bees will help to save them!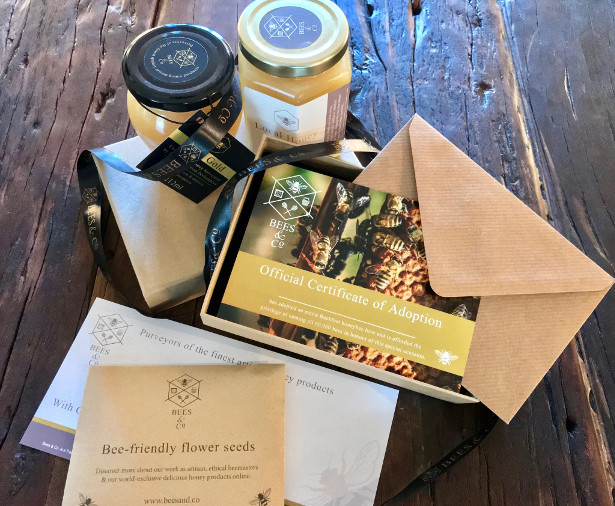 FACEBOOK | TWITTER | INSTAGRAM
Finding thoughtful and unique gifts can be difficult, there are only so many socks and gift sets you can buy after all!
Bees & Co, (www.beesand.co) has come up with an alternative Christmas present solution which helps the environment and gives the recipient a treat too.
For just £6 per month, the recipient will adopt a working beehive, helping to reverse the decline of the honeybee population and make an impact on the environment.
The gift package also includes:
· A personalised adoption certificate
· A packet of honeybee-friendly wildflower seeds
· Regular written and video updates on your beehive
· A £25 discount voucher towards Bees and Co's Beekeeper for a Day experience days
· A share of the artisan honey produced by the hive (four jars of delicious honey posted directly to the recipient)
Alternatively, there's the option to gift the Adopt a Bee Gift Pack, which allows you to buy an adoption package for just £1 per month, sponsoring one of the Buckfast honeybees.
This package includes:
· A personalised full colour, adoption certificate – your recipient can even choose the name of their bee!
· A packet of bee-friendly flower seeds
· Regular written updates on their bee's hive
· 15% discount code for use on any of the Bees and Co's beekeeping courses
Each gift is packaged in one of Bees & Co's exclusive rustic gift boxes, hand tied with Bees & Co. ribbon and sealed with bee wax seal, making this an unusual and thoughtful gift which also benefits the environment.