Own Your Piece of an Original Andy Warhol Portrait of Queen Elizabeth II… or Gift It to a Loved One
Through Showpiece, you can now own a share of a valuable Andy Warhol original. And, not just any Warhol, but one of the prized portraits of Queen Elizabeth II from his 1985 'Reigning Queens' series.
How, you might wonder, can you own a part of such a valuable work of art. Simple, through Showpiece. Showpiece is a dynamic new company that buys carefully selected rare and valuable cultural artefacts and then offers shared ownership in these to make them accessible to passionate collectors of even modest means.
A key principle behind Showpiece is to enable collectors to enjoy the cultural heritage in which they share ownership, regardless of the number of pieces they own, and to have access to a community of fellow collectors.
The portrait of Her Majesty is just one such item offered by Showpiece. The company acquired it earlier this year in specific tribute to the jubilee to enable the broadest possible public sharing in owning such a culturally important work of art by one of the world's most famous artists.
The work was valued at £350,000 when it was acquired at the beginning of 2022 in the run-up to the royal Platinum Jubilee. Showpiece have maintained the price of Pieces the same as at release for the limited period of availability. However, because of recent sad events the value of works from the series has understandably risen sharply, one recently selling for over £440,000 at auction. Thus, Showpiece has commissioned an independent valuation that has seen it valued comparably.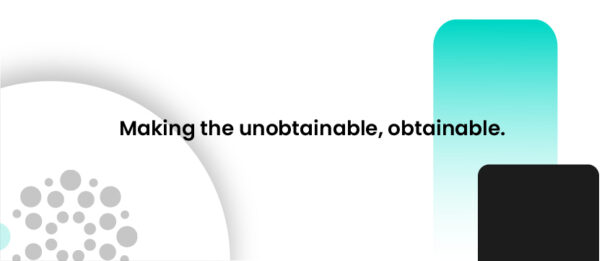 Eager collectors can buy shared ownership in the Warhol work starting with the Bronze Tier at £100. But, those buying in at the Silver Tier (£1000) and Gold Tier (£5000) also receive framed reproductions of the work by King & McGaw, licensed for their high-quality limited edition reproductions by the Andy Warhol Foundation. In the case of the Gold Tier, the reproduction is a full-scale 1:1 size (100 x 100cm)
You can buy Pieces from Showpiece online and, if eligible with your purchase, your beautifully framed print will be shipped to you without additional charge.
You can also gift ownership. A notable number of people have bought pieces of the Warhol or the two previous releases by Showpiece—the world's most valuable stamp and a very rare coin—as gifts for their partners, children or grandchildren. What could be a more memorable gift than owning a part of history? Definitely one for the discerning Christmas list.
How Showpiece works
Showpieces sources rare, valuable items of cultural importance with unique stories and purchases them with shared ownership in mind. Items are carefully assessed before acquisition using world-class asset valuation specialists and noted experts to certify provenance. Once acquired, the item is placed in a trust under English law, appropriately insured and safely stored in the secure vault on the premises in London's Strand.
Showpiece is part of the Castelnau Group that includes heritage British companies Stanley Gibbons, Hornby and others.
Quite aside from the joy of sharing ownership in the legacy of valuable cultural heritage, those who own shares are able to join the community of fellow collectors on Showpiece's bespoke online platform.
To learn about Showpiece, piece visit www.showpiece.com
See for yourself
These are real, physical items of great value. Anyone passing through London can currently see the Warhol portrait of the queen for themselves. 'Showpiece Presents: History, Now in Your Hands' is the first physical exhibition at its showroom on London's famous Strand of four iconic objects Showpiece has made available for shared ownership, valued at nearing £10million.
The exhibition includes Andy Warhol's portrait of Queen Elizabeth II and other iconic pieces: the world's most valuable stamp, the 1c Magenta, a 1937 Edward VIII penny, one of only two in private collections, and a first edition of Charles Darwin's 'On the Origin of Species'.
Exhibitions Details
Dates: 17th September – 15th October
Opening Hours: Wednesday – Saturday, 10am – 5pm plus some late night sessions.
Address: 399 Strand, London, WC2R 0LX