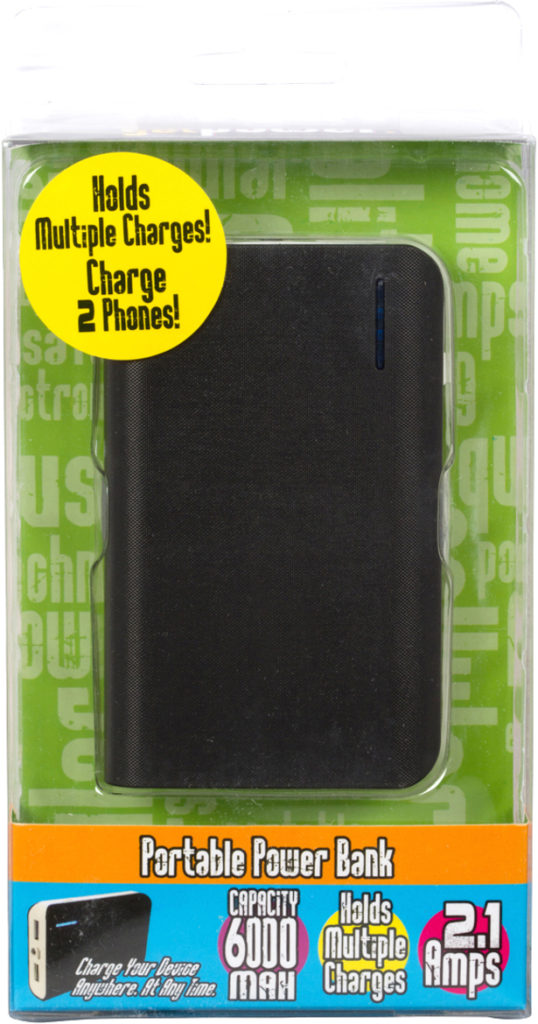 GetPower 6000mAh 2.1 Amp Portable Power Bank
· Get Power 6000Mah power bank with flashlight – Black
· 2.1Amp of output power for 2 smartphones or 1 tablet
· LED flashlight Feature and power remaining indicator
· Will recharge a single smartphone 2-3 times on one power bank charge, when charging two devices it will charge two devices simultaneously one time before needing to be recharged.
· Size: 3w x 4.5t x .75d in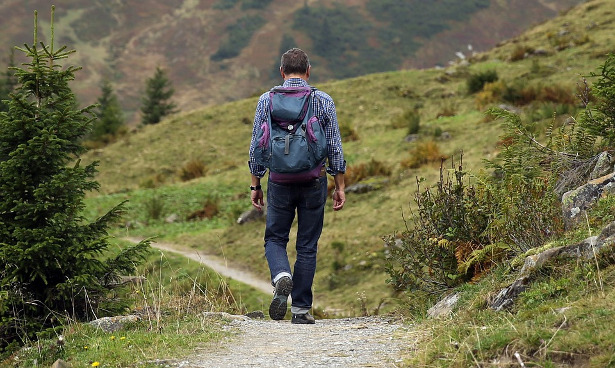 The Get Power 6000Mah portable power bank is sleek and easy to use. The Get Power 6000Mah portable power bank features Dual USB ports and 2.1 amps of total Output power allowing you to charge two smartphones or one tablet. The Get Power 6000Mah holds about 2-3 charges for a basic smartphone and has a status light indicator on the power bank so you know how much power it has left remaining inside of it. The Get Power 6000Mah power bank is small in size and relatively lightweight; great for traveling. Charge the power bank ahead of time for portable charging power when you need it most. Simply place in your bag, purse, Briefcase, pocket, or backpack and you can plug your cell phone into the power of it while at the beaching, camping, during class, or on a plane. With the added power boost you can stay connected, keep texting, take videos and photos, play games and more. The Get Power power bank also features an extra bright flashlight. The Get Power power bank on a full charge will power up your cellular device (depending on the battery size and drain) leaving you with enough power to continue your Tech savvy ways. Since the Get Power power bank Output is a standard USB port, you can plug in the USB charging cable or cables for your device directly into the Get Power power bank. The Get Power power bank includes a short Micro USB cable to recharge the power bank itself. Ideal for the avid Traveler, outdoor enthusiast, road-tripper, boater, student, busy Mom, and more. 2.1 amp Output is ideal for one or two cell phones at the same time or just one tablet. Please Note: charging results are dependent on external conditions, size of device, overall battery drain, times used and more. The power bank is not designed for portable devices that draw larger than 2 amp power connections. Get Power is not responsible for devices or property damage due to misuse.
MSRP: $29.95