OPRO sign England star as rugby brand ambassador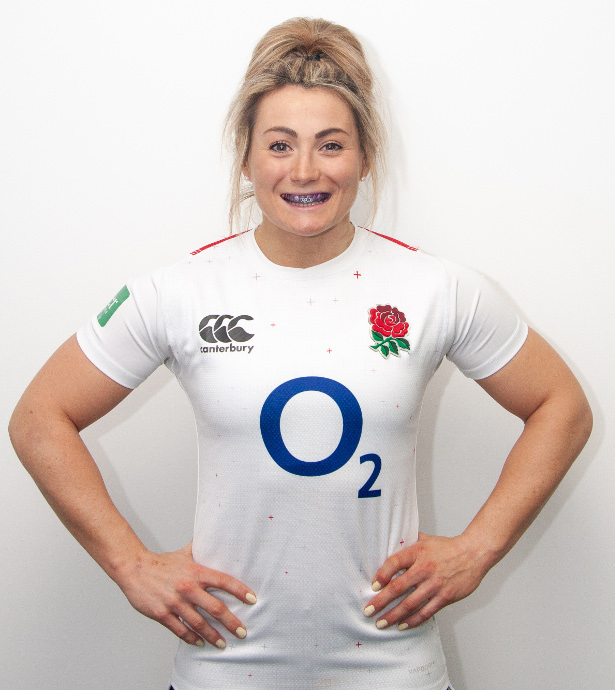 TWITTER | FACEBOOK | INSTAGRAM
OPRO, the world's largest manufacturer of the most technically advanced mouthguard, today announced the signing of England star and World Cup 2014 winner, Vicky Fleetwood as one of their brand ambassadors.
OPRO have an extensive network of hundreds of schools up and down the country which, as part of the partnership, Vicky will be able to visit in an effort to inspire the next generation to take up sport. Vicky will also work alongside OPRO to help promote the importance and benefits of wearing a mouthguard and safety in sport.
OPRO have been involved with the sport of Rugby for over 21 years, which is reflected in their partnerships with over 40 professional rugby teams and associations including England Rugby, New Zealand Rugby and Australia Rugby. The partnership with Vicky further demonstrates OPRO's dedication to engaging, educating and inspiring all those who love the game.
Vicky, who has an impressive 65 caps for England and who is also a qualified Personal Trainer, joins Great Britain Women's Hockey Olympic gold medallist, Shona McCallin, double Taekwondo World Champion, Bianca Walkden and British Karate world champion, Jordan Thomas, as an OPRO ambassador.
"I'm really excited to be on board with OPRO", said Vicky. "I've been wearing their mouthguards for years, so it really was a no brainer when the opportunity came for me to work with them in a more official capacity.
"Anyone who plays contact sport knows the importance of having a mouthguard that fits perfectly, is comfortable but also provides the very best protection. That's what I have every time I wear my OPRO mouthguard and it's great to be on board with them, especially during an exciting 2019 with the men's World Cup in September which will see many of the players and teams wearing their own OPRO mouthguards!"
OPRO Chief Executive Officer David Allen said: "Vicky has been a pleasure to work with so far and we are all looking forward to growing our relationship. She is a very passionate person, particularly when it comes to sport, fitness and nutrition, which resonates with us on many levels.
"Vicky has already achieved so much in her career and we are delighted to be able to support her on her journey."
For more information visit www.opromouthguards.com