Epic Summer Backyard Bow & Arrow Battles with the HyperStrike from Zing!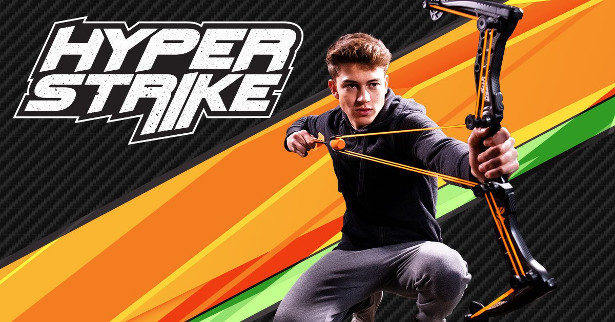 YOUTUBE | FACEBOOK | INSTAGRAM | TWITTER
Outdoor summer fun is in full swing, and Zing's HyperStrike bow and arrow is on the shelves!
The HyperStrike brings backyard battles to a whole new level — launching distances of up to 250 feet!
Safe AND fun, simply hook the soft foam Zonic Whistle Arrows into the fast-load bungie loops, pull back, aim, release and watch (and listen to) your arrow whistle through the air!