Nourishing Biological's Miracular Rejuvenation System, the perfect addition to fall and winter skincare routines. nourishingbiologicals.com
A recent clinical trial tested the efficacy of the Miracular Rejuvenation System and users aged 45 to 65 showed a 20.19% increase in skin hydration for 100% of study participants, and a 24.77% increase in skim firmness for nearly 94% of study participants in just 12 weeks.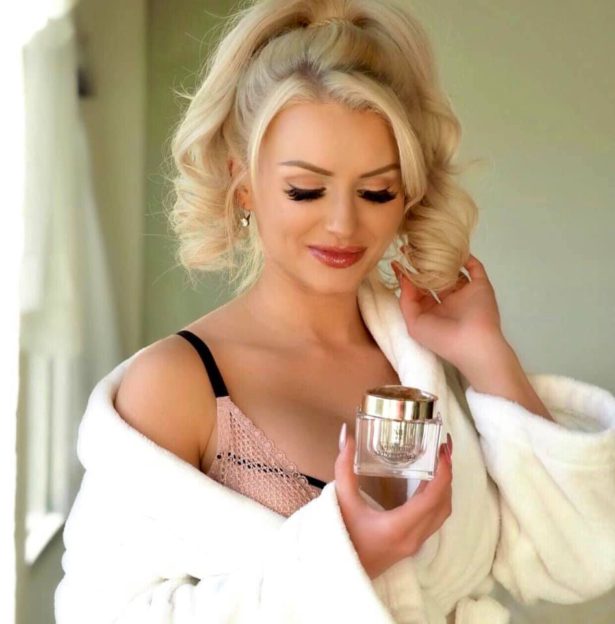 The Miracular Rejuvenation System includes the Miracular Face Serum, Miracular Eye Cream and Skin Essence, each packed with powerful, natural ingredients and key peptides and growth factors. Each product works together to create a system that not only hydrates the skin, but cures skin ailments from the inside out.
Nourishing Biologicals is focused on supplying Dr. Formulated Products to help build your Skin Health by restoring your Natural Skin Barrier and Dedicated to our Company's Sustainability Promise resulting in a cleaner Environment and a Healthier You!
All Nourishing Biologicals Products are Doctor formulated to provide Nourishment and Hydration to Rejuvenate and Renew the Skin by Supporting the Protective Skin Barrier. A Resilient Skin Barrier Protects from Damage brought on by Aging, UV radiation, Pollution, Scarring, and Everyday Skin Irritations to Promote Healthy, Beautiful Skin.
Our Natural Plant Based Products use the Purest Natural Ingredients, Antioxidants, Anti-Inflammatories, and Soothing Botanicals to Produce the Best Natural Results Available.
Our Science Based Products use the same Natural ingredients with added Biotech Active Ingredients (Hyaluronic Acid, Hydrolyzed Collagen, and Nobel Prize Winning Growth Factors) that are Delivered at the Cellular Level by our Scientific Discovery MiracularTM Cellular Communication to produce advanced results.
Sustainability Promise
Our Company's foundation is built on values. We strive to lead with our belief in a world of inclusion while protecting the environment and benefitting our communities.
Science Behind Nourishing Biologicals Brand
Miracular Cellular Communication™ is a scientific discovery by our founder Dr. George Sadowski M.D. that allows our premium natural ingredients to penetrate to the cellular level to rebuild damaged skin resulting in a nourished skin and a healthy protective skin barrier. Our Bio-Science Company stays on the cutting edge developing new innovative products to give our valued customer what they need and empowers people to look and feel their best.
Why Nourishing Biologicals Products Work
Our founder Dr. George Sadowski MD, Surgeon and Chief Medical Officer, created Nourishing Biologicals on the belief that clean, healthy skin is within the reach of everyone. With specialized training in molecular biology and biochemistry, Dr. Sadowski developed All-Natural and Science Based Product Lines to treat damaged skin and rebuild the skin barrier.
Our Miracular Line Products
combine the power of science with the purest natural ingredients to provide the best possible skincare products. It is the only way to get the results that will help you restore and retain your youthful look and feel your most confident self.
Our Logic Line products
are formulated with the power of science and the purest natural ingredients to concentrate on specific skin damage while also restoring skin health.
Our Body Line Products
are All-Natural Plant Based Products that are based on scientific research to identify the ideal Plant Sourced Ingredients, Antioxidants, Anti-Inflammatories, and Soothing Botanicals to build, maintain, and protect skin from Future Damage Caused by Free Radicals, Pollution, UV, Aging, Scaring, Acne, and Everyday Skin Irritations resulting in healthy skin.
All products in the Nourishing Biologicals skincare lines are Paraben Free, Leaping Bunny Approved (Cruelty Free), and are Manufactured in an FDA Approved Facility.
All our products are Non-Comedogenic and are appropriate for all skin types.
Each of our Products has ingredients that produces immediate hydration.
Our Bio-Science Company stays on the cutting edge with New Innovative Products to give our Valued Customer what they need.