Not just for Mums but makes an ideal Mother's Day Gift The Banish Fighter Gel from banish.com (A Company Who Are Revolutionising and Defining the acne Treatment & Skin Health Market Globally set up by mompreneur Daisy Jing LETS FIGHT THIS STIGMA … banish.com. #152nd fastest growing company in INC500 and to be included in Forbes 30 under 30.
Let's Fight This Stigma!
The Fighter Gel – $39 – A skin soothing water-based gel that relieves irritation & redness!
Use the Fighter Gel on the face or body to relieve:
• Redness Or New Breakouts
• Flaky Skin
• Eczema
• +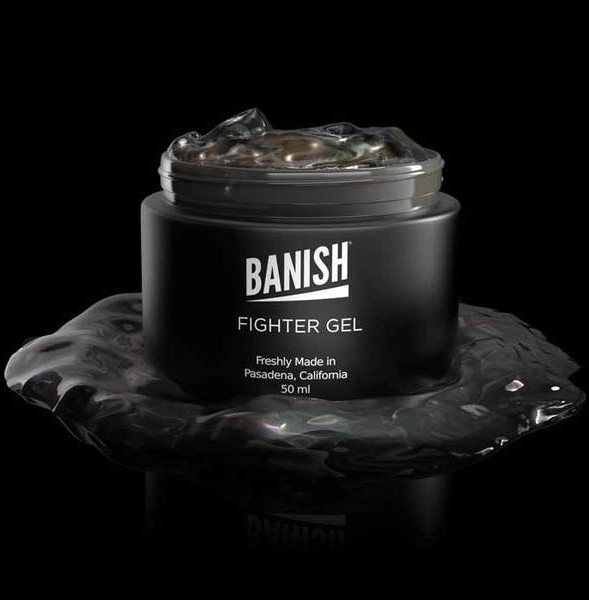 *** The Fighter Gel can be used to calm different kinds of irritation, even the ones caused by acne. Provides instant and long lasting relief.
Key Ingredients Include:
• Arnica to speed healing
• Dimethyl Sulfone – A powerful anti-inflammatory based on sulfur that improves skin quality by preventing collagen breakdown and helps with collagen formation.
• Green Tea Extract to reduce sebum production and redness.
• Organic Gotu Kola that helps with eczema
• Made WITHOUT dyes, fragrance, silicones, or mineral oil.
• Ideal for oily or dry skin.
• Vegan & Cruelty Free ingredients.
Why the Fighter Gel?
Banish Founder Daisy has been struggling a lot with psoriasis and eczema, and much like her journey with acne, this gel was one of the only things that made a difference! Read about her entire struggle with eczema and how she discovered what worked for her here. Our team at Banish tested it on our own skin and we noticed it helped calm our acne, redness, and areas of flakiness and needed more of it, so we want to make it available for everyone! It even reduces the time it takes for a cystic acne bump to heal!
During your fight to manage skin issues, never stop fighting for your authenticity!
Due to natural ingredients, some slight variances in consistency may occur.
Size: 50 ml
What's in the Fighter Gel? – Looking for a skincare product for acne, eczema, or redness? The Fighter Gel is a skincare product that reduces inflammation and redness. It also works great on active breakouts, acne, eczema, and dry cracked skin. The Fighter Gel contains ingredients that are very powerful anti-inflammatories. This product is also formulated with antioxidant ingredients that are perfect for those who have acne-prone skin.
The Fighter Gel's base ingredient starts with Aloe – it has skin healing properties, easily absorbed, and is also anti inflammatory. What's not to like?
Other skincare ingredients include Dimethyl Sulfone – don't let the name scare you! Dimethyl Sulfone is a form of sulfur that is anti-inflammatory and works wonders on redness and eczema. It also strengthens and increases the skin quality to fight against the harmful elements.
Green tea extract is included in the Fighter Gel because it is an antioxidant that protects skin, reduces UV damage, and reduces breakouts. It also reduces excess sebum production – less oily skin means happier skin!
And of course organic gotu kola is another included ingredient because it is effective against eczema! If you are like Daisy who has acne and eczema at the same time, then the Fighter Gel is all you need to combat issues like breakouts, eczema, and redness.
How To Use Fighter Gel: Apply a small amount of the fighter gel on areas of irritation, dryness, redness or on breakouts 1 to 2 times a day and leave on. Use the gel after cleansing and after your serums or treatments, but before creams, oils, or sunscreen. Store away from excess heat and away from direct sunlight.
About Mompreneur Daisy Jing…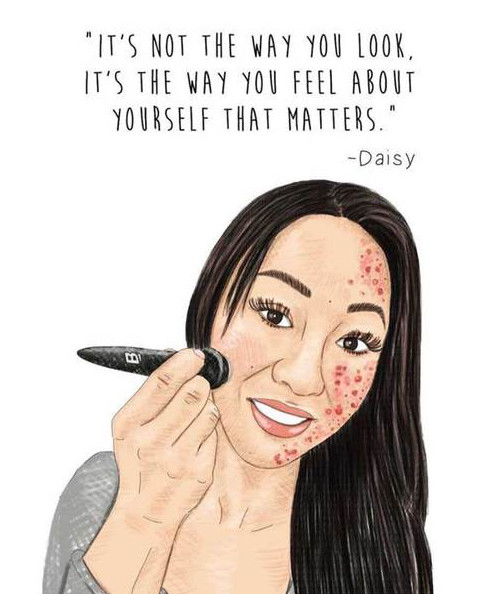 "I am lady boss Daisy Jing, an OG YouTube vlogger who founded a now multi-million beauty product line named Banish. As a mompreneur, I am proud to bootstrap my business that ranked #152nd fastest growing company in INC500 and to be included in Forbes 30 under 30. I love to share my knowledge and experience in business and marketing, which led me to have a TEDTalk recently.
Growing up "ugly," I learned that a lot of the skincare products I use have harmful ingredients, such as fragrances or fillers, that break out my skin. Out of frustration, I created my own skincare products in my kitchen, documented the whole process and progress on my YouTube channel, which now garners over 70M views. Thankfully, my own products worked on me and my acne community saw my huge development. They eventually encouraged me to launch my own skincare line. Fast forward to today, me and my diverse team focus on inspiring others and sharing a positive vibe all over the world. Together with the Banish Warriors and Soldiers, we join you in your skin journey.
Daisy Jing
CEO and Founder of Banish
Website : www.banish.com
Youtube : www.youtube.com/user/daiserz89
Facebook : www.facebook.com/banishbeauty
Instagram : instagram.com/daiserz89
Linkedin : il.linkedin.com/in/daisyjing
Twitter : twitter.com/banishacnescars