No Tricks, All Treats with Walkee Paws!
Turn your Walkee Paws into a DOG-GONE CUTE Halloween COSTUME
https://walkeepaws.com/pages/turn-your-walkee-paws-into-a-dog-gone-cute-halloween-costume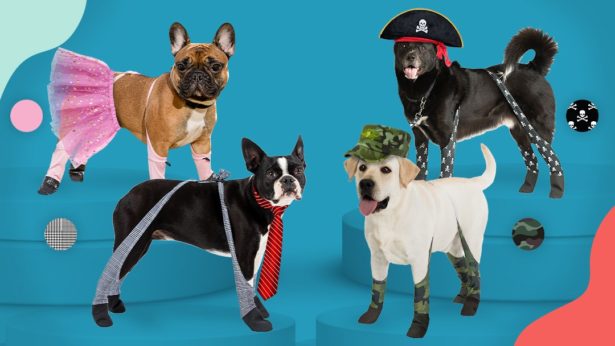 Have fun on Halloween (and all year 'round) with the help of Walkee Paws dog leggings! Use your Walkee Paws leggings to dress up your pup for Halloween, then use them all winter long to keep him warm and protected in the cutest way possible. Add a fluffy tutu or a glittery princess skirt to the Ballerina leggings. Make your pup a pirate and fearless against the cold with the Skulls leggings. Taking your pup trick-or-treating with the family? Make them the paw-fect companion costume or let them be part of the family theme with solids AND fun prints to choose from! Let the kids join in on the costume-planning fun and don't forget to tag @walkeepaws when posting to Instagram!
Walkee Paws are designed with a unique over-the-back construction, so all the boots connect together to ensure you never lose a dog boot again. They are also easy to get on due to adjustable drawstring leg openings that can be tightened once on for the perfect fit. With sizes ranging from XS – L and adjustable straps to suit all dog heights, there's a perfect fit for every pup! A size guide to help you determine the ideal size based on your pup's paw width can be found at https://walkeepaws.com/pages/sizing-guide.
Whether it's some fall fun or braving the winter weather (and the harsh chemicals used for ice and snow melting), Walkee Paws is the perfect solution for all seasons to keep your pet safe, stylish and protected from all the ruff stuff outside!
Connect Socially:
Facebook: www.facebook.com/WalkeePaws/
Instagram: www.instagram.com/walkeepaws/?hl=en
Twitter: twitter.com/walkeepaws