NEXTBASE LAUNCHES NEW ENTRY LEVEL 122 DASH CAM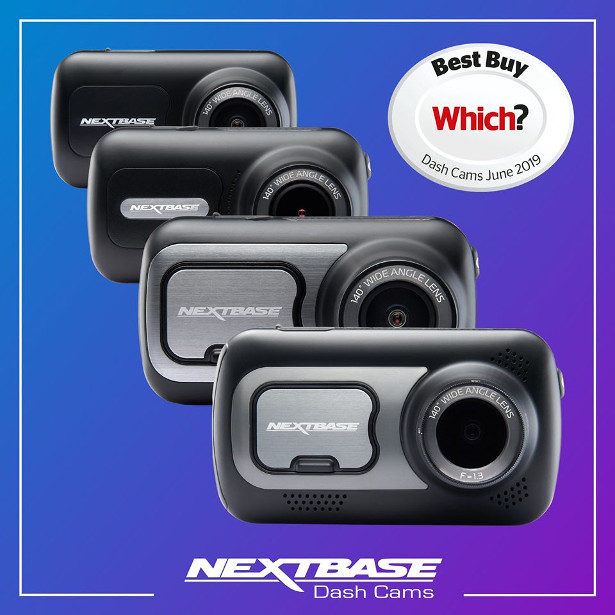 TWITTER | FACEBOOK | INSTAGRAM | YOUTUBE
Part of Nextbase's new revolutionary 'Series 2' Dash Cam range
122 comes with Powered Magnetic Click & Go mount
Features a 2" high resolution screen and a five-layer glass lens that provides unbeatable footage quality
Free cloud storage for your videos on the MyNextbase Connect app
Nextbase, the UK's leading and award-winning Dash Cam manufacturer, is continuing to break new ground in the Dash Cam industry with the launch of its Series 2 collection, starting with the 122.
This entry-level product, with an RRP of £49, is just one of the next steps Nextbase is taking in its continuing reign of the Dash Cam market. Compared to its predecessor, this model is 35% smaller, making it less intrusive on the windscreen when you're driving. A ground-breaking new Powered Magnetic Click & Go mount allows users to quickly and easily remove the Dash Cam, saving time fixing the camera to its mount on every journey, as well as removing the need for a wired link between the mount and Dash Cam.
The 122 also has a five layered glass lens with a 120 degree angle, providing crystal clear image quality for the improved 720p HD-quality videos, which can be viewed on an ultra-clear 2" LED colour screen.
Alongside these, the 122 has an intelligent parking mode and highly precise G sensor, making it the perfect addition to any road user's car. younger or new driver's car. The inclusion of a Dash Cam in these drivers' cars could help combat the high insurance premiums they are often saddled with simply because they are younger or new drivers.
Increasingly, motorists are using footage to prove that they weren't at fault during accidents. Insurers are also recognising the benefits, with 41 of the UK's major insurers now accepting** in car camera dash cam footage as part of an insurance claim.
Furthermore, there are immediate financial benefits for motorists using a dash cam. SureThing! offer a 25% discount (www.swiftcover.com/carinsurance/dashcams) *** on motor premiums for motorists using a Nextbase dash cam.
The Nextbase 122 is available at £X from UK Halfords stores, or online. Halfords also offer a WeFit service, where they fit your dashcam into your car for you.
Specifications:
120 degree wide angle view with 720p High Definition recording at 30fps
35% smaller than predecessor
Ultra clear 2" LED display for ease of playback and menu selection
Exclusive new Click&Go PRO Powered Magnetic car mount
Inbuilt G sensor to detect accidents and automatically save video files
Supports SDHC Micro SD cards up to 32GB
Free cloud video storage on mynextbase.com to store your footage
Intelligent parking mode included, which records any bump or physical movement on the car when it is left unattended
Easy to install with 4m 12-24v power cable and Click&Go window mount included