Gym motivation with kit from Decathlon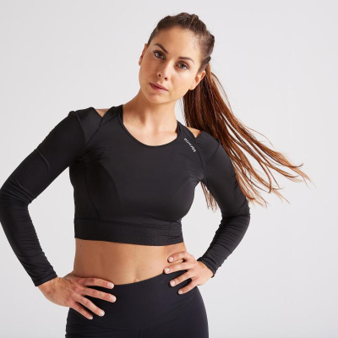 Keep up the New Year gym motivation by treating yourself to some new gym wear from Decathlon. With great kit to meet all your needs at an affordable price, sticking with the gym won't seem such a challenge.
DOMYOS FTS 500 FITNESS CARDIO TRAINING T-SHIRT – GREY/BLACK
£9.99
DOMYOS 900 WOMEN'S FITNESS CARDIO TRAINING CROP TOP – BLACK
£12.99
DOMYOS FST 500 CARDIO FITNESS TRAINING SHORTS – BLACK HERRINGBONE
£12.99
DOMYOS 900 WOMEN'S FITNESS CARDIO TRAINING LEGGINGS – BLACK
£17.99
DOMYOS 500 WOMEN'S FITNESS CARDIO TRAINING LEGGINGS – DUSTY PINK
£14.99
DOMYOS 500 WOMEN'S FITNESS CARDIO TRAINING SPORTS BRA – PRINT
£9.99
DOMYOS WOMEN'S FITNESS CARDIO TRAINING SPORTS BRA 500 – PRINT
£12.99
DOMYOS MEN'S ZIP-UP JACKET FREE MOVE – DARK GREY
£24.99
DOMYOS 500 WOMEN'S FITNESS CARDIO TRAINING JACKET – BLACK
£14.99
Researcher develops algorithm to make artificial intelligence fairer
A researcher from Queen's University Belfast has developed an innovative new algorithm that will help make artificial intelligence (AI) fairer and less biased when processing data.
Companies often use AI technologies to sift through huge amounts of data in situations such as an oversubscribed job vacancy or in policing when there is a large volume of CCTV data linked to a crime.
AI sorts through the data, grouping it to form a manageable number of clusters, which are groups of data with common characteristics. It is then much easier for an organisation to analyse manually and either shortlist or reject the entire group.
However, while AI can save on time, the process is often biased in terms of race, gender, age, religion and country of origin.
Dr Deepak Padmanabhan from Queen's has been leading an international project, working with experts at the Indian Institute of Technology Madras (Savitha Abraham and Sowmya Sundaram), to tackle the discrimination problem within clustering algorithms.
A researcher in the School of Electronics, Electrical Engineering and Computer Science and the Institute of Electronics, Communications and Information Technology at Queen's, Dr Padmanabhan explains: "AI techniques for data processing, known as clustering algorithms, are often criticised as being biased in terms of 'sensitive attributes' such as race, gender, age, religion and country of origin. It is important that AI techniques are fair while aiding shortlisting decisions, to ensure that they are not discriminatory on such attributes."
It has been reported that white-sounding names received 50 per cent more call-backs than those with black-sounding names. Studies also suggest that call-back rates tend to fall substantially for workers in their 40s and beyond. Another discriminatory trend is the 'motherhood penalty', where working mothers are disadvantaged in the job market while working fathers do better, in what is known as the 'fatherhood bonus'.
Dr Padmanabhan says: "When a company is faced with a process that involves lots of data, it is impossible to manually sift through this. Clustering is a common process to use in processes such as recruitment where there are thousands of applications submitted. While this may cut back on time in terms of sifting through large numbers of applications, there is a big catch. It is often observed that this clustering process exacerbates workplace discrimination by producing clusters that are highly skewed."
Over the last few years 'fair clustering' techniques have been developed and these prevent bias in a single chosen attribute, such as gender. However, Dr Padmanabhan has now created a method that, for the first time, can achieve fairness in many attributes.
Dr Padmanabhan comments: "Our fair clustering algorithm, called FairKM, can be invoked with any number of specified sensitive attributes, leading to a much fairer process.
"In a way, FairKM takes a significant step towards algorithms assuming the role of ensuring fairness in shortlisting, especially in terms of human resources. With a fairer process in place, the selection committees can focus on other core job-related criteria.
"FairKM can be applied across a number of data scenarios where AI is being used to aid decision making, such as pro-active policing for crime prevention and detection of suspicious activities. This, we believe, marks a significant step forward towards building fair machine learning algorithms that can deal with the demands of our modern democratic society."
Savitha Abraham, researcher at the Indian Institute of Technology Madras, commented: "Fairness in AI techniques is of significance in developing countries such as India. These countries experience drastic social and economic disparities and these are reflected in the data.
"Employing AI techniques directly on raw data results in biased insights, which influence public policy and this could amplify existing disparities. The uptake of fairer AI methods is critical, especially in the public sector, when it comes to such scenarios."
The research, which was conducted at Queen's University's Computer Science building, will be presented in Copenhagen in April 2020 at the EDBT 2020 conference, which is renowned for data science research.
DOJO Madness has announced that it will focus its market strategy completely on corporate customers. The focus on B2B is accompanied by a change of the company name; DOJO Madness will now be known as Bayes Holding.
The substance of the company's activities is formed by Shadow, market leader in Professional Esports Analytics, and Bayes Esports Solutions, founded in 2019 in partnership with Sportradar. The fact that the name Bayes now adorns both the subsidiary and the parent company shows where Founder and Managing Director Jens Hilgers sees the greatest potential growth for Bayes Holding; the B2B business. "With our two business units, we have been able to build leading positions in the global market for Esports data and analysis. Both divisions will receive our full focus now – also to maximize their synergies."
Bayes Holding's focus on the B2B business shows the enormous potential of reliable and accurate Esports data for the industry. Martin Dachselt, Managing Director of Bayes Esports Solutions, sees a fundamental problem for the industry in the fact that professional Esports data is not currently available for all competitions. This was one of the reasons for the team, which has grown to 35 employees less than a year after its foundation, to develop BEDEX, the world's first independent Esports data marketplace. "I am convinced that with our solution, we can solve some of the underlying problems of Esports. Our neutral platform also offers smaller tournament organisers the opportunity to distribute and monetize their Esports data."
Within BEDEX, the data is provided centrally, in a standardized format. Bayes takes care of the technical input and preparation of the data, as well as its distribution. The in-game data of prominent leagues such as ESL and DreamHack (CS:GO) as well as Riot's LEC, LCS tournaments and League of Legends world championships are available, among numerous others. Bayes Holding intends to expand its investment in these and further technological development for the Esports ecosystem.
NEW: Brooklands posters from 1930s
CELEBRATING BROOKLANDS, HOME OF MOTOR RACING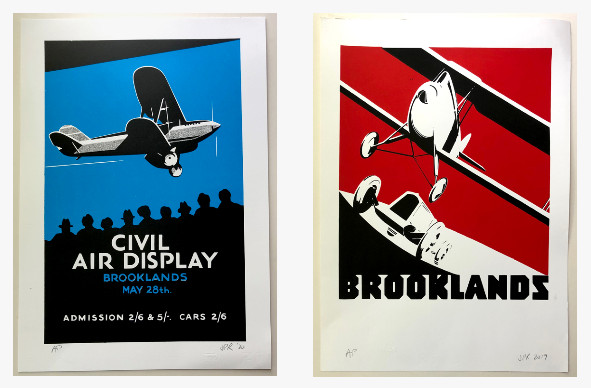 Brooklands has been at the centre of British motor racing and aero industries for more than 100 years.
Brooklands describes itself as "the birthplace of British motorsport, aviation and home of Concorde".
These two screenprints are now available in a brand new format – they're printed on lovely 300gsm Fabriano paper, and are 60cmx x 44cms in size.
For the introductory period, they are at the price of just £99 unframed or £149 framed in a plain black wooden frame.
Signed and numbered out of 100 by, John Patrick Reynolds
www.thecomicartwebsite.com
New Style in 2020 www.hockerty.uk
Veganuary at Mamounia Lounge
www.mamounialounge.com

To celebrate, Mamounia Lounge, the Middle Eastern restaurant and cocktail bar located in both Mayfair and Knightsbridge, will be launching an exciting new range of vegan dishes inspired by Lebanese and Moroccan cuisine. The dishes pay homage to the ingredients and flavour combinations used in authentic Arabic cooking and include the following:
Truffle Hummus (Tahini, Truffles, Truffle Oil, Mushrooms & Vegetable Crisps)
Moussakaa (Baked Aubergine, Roasted Tomatoes, Peppers & Chickpeas)
Seasonal Vegetable Tagine (A Mixture of Seasonal Vegetables in Our Signature Slow Cooked Tomato Sauce)
Pharoah's Feast (A Decadent Platter of Our Chef's Selection of Seasonal Fruit)
Beat the January Blues at Samsung KX
Samsung KX is helping London beat the winter blues, with a series of exciting, free workshops and immersive experiences for everyone to enjoy. From complimentary coffee, to immersive gaming battles and savvy workout sessions – guests can make this January their best one yet.
The series of free offerings are available Monday to Sunday. For more information and timings, visit https://www.samsung.com/uk/kx
|From pen to Tab |
Aspiring artists are invited to learn the secrets of digital drawing using a Galaxy Tablet S6, with insightful live demos showcasing easy tips and tricks on The Wall.
| Get Case Creative |
Samsung mobile owners can enjoy the perk of a new, bespoke phone case to keep their device safe. Choose from thousands of different and stylish designs including a brand new range from Kakao Friends; perfect for Chinese New Year celebrations.
| Drop the Gym |
Improving wellbeing and fitness this new year doesn't have to feel daunting. Samsung KX is holding lunch hour sessions to demo quick and easy exercises that can be done at a desk, or on the go with Samsung Health. Simply pop in for a session, no gymwear necessary.
| Wall to Wall Gaming |
Gaming enthusiasts are invited to battle in a whole new dimension with immersive Forza Racing and Marvel vs Capcom: Infinite battles. Think next-level picture quality, comfy beanbags, and friendly competition.
| Complimentary Coffees |
Samsung mobile owners in need of a caffeine fix can claim a complimentary artisan coffee at the Samsung KX in-house café – a winter warmer not to be missed.
For more information visit www.samsung.com/uk/kx
Beat the January Blues at Samsung KX
Samsung KX is helping London beat the winter blues, with a series of exciting, free workshops and immersive experiences for everyone to enjoy. From complimentary coffee, to immersive gaming battles and savvy workout sessions – guests can make this January their best one yet.
The series of free offerings are available Monday to Sunday. For more information and timings, visit https://www.samsung.com/uk/kx
|From pen to Tab |
Aspiring artists are invited to learn the secrets of digital drawing using a Galaxy Tablet S6, with insightful live demos showcasing easy tips and tricks on The Wall.
| Get Case Creative |
Samsung mobile owners can enjoy the perk of a new, bespoke phone case to keep their device safe. Choose from thousands of different and stylish designs including a brand new range from Kakao Friends; perfect for Chinese New Year celebrations.
| Drop the Gym |
Improving wellbeing and fitness this new year doesn't have to feel daunting. Samsung KX is holding lunch hour sessions to demo quick and easy exercises that can be done at a desk, or on the go with Samsung Health. Simply pop in for a session, no gymwear necessary.
| Wall to Wall Gaming |
Gaming enthusiasts are invited to battle in a whole new dimension with immersive Forza Racing and Marvel vs Capcom: Infinite battles. Think next-level picture quality, comfy beanbags, and friendly competition.
| Complimentary Coffees |
Samsung mobile owners in need of a caffeine fix can claim a complimentary artisan coffee at the Samsung KX in-house café – a winter warmer not to be missed.
For more information visit www.samsung.com/uk/kx
BATCHELORS PEAS RENEWS PARTNERSHIP WITH BETFRED SUPER LEAGUE FOR 2020
24th January 2020 – The UK's favourite canned peas brand, Batchelors Peas, has renewed its partnership as Official Partner of the Betfred Super League.
Today officially marks the fifth consecutive season Batchelors Peas has partnered with the Betfred Super League. To celebrate the ongoing relationship, Batchelors Peas will launch a signed shirt extravaganza competition, giving fans the chance to win a signed shirt from their favourite Super League club. The competition launches on Monday 27th January and closes on Thursday 2nd April; more details about the competition can be found on the Batchelors Peas website here: https://www.batchelorspeasoffers.co.uk/.
In addition to a bustling season full of top-tier rugby league, fans will have the opportunity to win money-can't-buy prizes, participate in special ticket draws and enjoy match day activity at key events throughout the year. These include Magic Weekend, Challenge Cup and The Grand Final – all led by fan favourite Can of Steel – the Batchelors Peas family friendly mascot.
Dean Towey, Marketing Director at Princes, said: "We arrive again at the start of another exciting Betfred Super League season and Batchelors Peas is pleased to extend its partnership for the fifth year running. We're a family brand which promotes active lifestyles and we couldn't think of a more appropriate or exciting sporting partnership than the Betfred Super League.
"We're looking forward to engaging with fans up and down the country through our family-friendly events and activities throughout the upcoming season."
The 2020 season kicks off on the 30th January with a match between Wigan Warriors and Warrington Wolves. Last year's finalists St Helens and Salford Red Devils meet again the next day for their first fixture of the new season.
Batchelors Peas are the perfect accompaniment to match day fish and chips – even counting towards one of your five a day! Batchelors produces top quality Marrowfat, Mushy and Garden Peas.
The Women's Sports Network launches MoJoAFRICA to support the Mary Waya Netball Academy, Malawi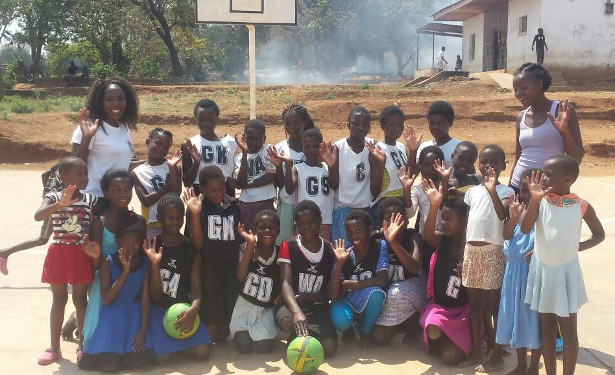 Today, in the build up to the #NETBALL Nation's Cup finals, WSNet launches a pilot FUNDRAISE to TRANSLATE & ADAPT NETBALLMoJo into Chichewa (Malawian national language) – and help bring some of the enthusiasm and fun to girls in AFRICA
NETBALLMoJo . . . . . . is an inspiring educational resource that has been voluntarily written by top sport scientists, leading coaches and women with information on how to be the best netballer they can be, while also gently building confidence to tackle specific female challenges in sport & life.
The challenges in Malawi . . . The challenges facing women and girls in Malawi are very different from our young women in Europe and USA. WSNet's "High 5!" programme can translate and transition NETBALLMoJo to inspire young women in Malawi to be great netballers but also adapt NETBALLMoJo to help deal with cultural issues around child marriage/'beading', FGM and safeguarding. Malawi is not only the third poorest country in the world but also has slow and expensive internet – making it difficult for rural communities to get this information.
MoJoAFRICA High5 – will translate & extend NETBALLMoJo into Chichewa, Malawi's national language to cover 'local/cultural' issues in Africa such as child marriage, safeguarding, FGM, basic personal hygiene & health protection – problems simply not encountered in 'western communities'.
"With help NETBALLMoJo can become a powerful tool to EDUCATE – girls in 'third world communities' – but more importantly it can EMPOWER girls, overcome 'fear of judgement' & build confidence through netball that can be taken into their everyday lives & careers." Say's Paul Reynolds, Communications Director at WSNet.
MoJoAFRICA will help focus the potential netball offers to empower girls across Africa.
Supporting Mary Waya in Malawi is just the start of a series of programmes WSNet is rolling out across AFRICA in the lead up to the next Netball World Cup in Cape Town 2023 – www.wsnet.co.uk/MoJoAFRICA
Fundraising link: www.justgiving.com/crowdfunding/womenssports-network-mojoafrica
BROKE BRITS' £303 GADGET GOLDMINE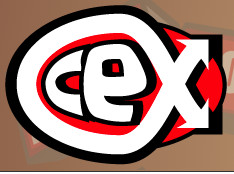 Half of us Brits WILL run out of cash before the end of January, but not many of us know of the treasures to be found around our own homes
HOARDER Brits are sitting on an unused treasure trove of old mobile phones and gadgets – worth enough to pay for a weekend for two in Mallorca.
Each person in Britain has at least one old mobile gathering dust in drawers that could be worth on average £55 if sold second hand, a new study by gadget and gaming shop CeX shows.
And each household has one further old games console and 4 unused games which are worth a total of around £116, according to a survey by CeX, Britain's leading buy and sell technology chain.
However, less than half the nation (39%) are selling their gadgets to secondhand stores or online (Gumtree etc)… A quarter simply can't be bothered to sell their gadgets, irrespective of the fact that 1 in 5 (19%) are counting down the day until payday in January, after nearly a third claim they overspent this Christmas and are struggling through January 2020.
Across our old mobiles, tablets, consoles, cameras and games, we have a whopping £303 gathering dust – enough for return flights to Palma for two and two nights at a 4-star hotel with beachfront cocktail cash to spare!
Hugh Man, Co-Founder & Chairman at CeX said: "All the old phones, tech, consoles and discs we forget about, still have a lot of value. Most people have no idea they have literally little piles of treasure that have been sitting for years in their cupboards."
The average old iPhone 5s can fetch up to £44 second hand and even the Nokia 3310 – which sold over 126 million worldwide – is worth a tenner. An old PlayStation PS2 can be worth £30 and Xbox One £75. Add in a few games and the likes of Minecraft (£7), Call of Duty Modern Warfare (from £23) and Legend of Zelda: Breath of the Wild (£27) will fetch you a small fortune.
TOP 10 MOST LUCRATIVE MOBILE TRADE-INS:
Samsung Galaxy S8 64GB Midnight Black – £142
Apple iPhone 7 32GB Black – £112
Apple iPhone 6S 32GB Space Grey – £82
OnePlius 5T 64GB Midnight Black – £82
Nokia 8800 Sirocco 18c Gold – £77
Samsung Galaxy S6 32GB Gold Platinum – £70
Apple iPhone 16GB Grey – £68
Google Pixel 32GB Black – £52
Sony Xperia XA1 G3121 32GB Black – £49
Samsung Galaxy J3 J320 8GB – £47
Elsewhere around our homes, nearly a third of us have an unused laptop, 33% cast away headphones and a further quarter have littered desks, drawers and cupboards with computer accessories such as hard drives and graphics cards.
A third say the money they would get from selling their gadgets is not worth the hassle, however 2 in 5 of those who did go to use a secondhand store to sell their gadgets said the selling process was really easy, and a quarter (23%) said they put the money towards buying a new gadget. Another a quarter (26%) said they were pleasantly surprised with the money they got back!
For more information about the money you can make selling electronics, visit WeBuy.com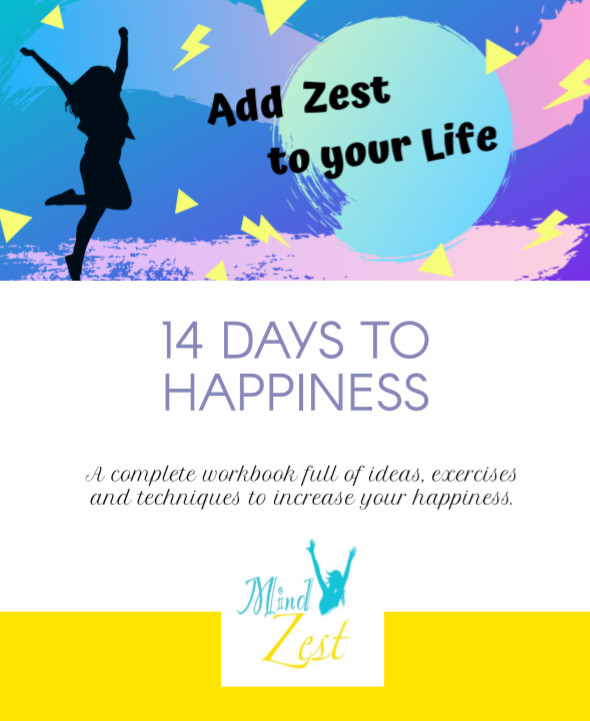 Just Announced—How To Market Training Programs and Services February 10 at the Hotel Apollo, Randburg in Johannesburg, Gauteng
Johannesburg, #ZA (February 22, 2020)—

Top training experts and business developers will convene at the Hotel Apollo in Randburg on Friday, Feb 10 to share the latest real-world tactics used to show clients and senior leaders the value and effectiveness of their training offerings. The How To Market Training programs and Services event is an intensive marketing-focused day of learning for training experts and business developers, and the 2020 edition incorporates latest inbound marketing and social media insights, and more. The Early bird rate ends Monday 27 January, 2020. Group discounts are available.
At the event, Deon Binneman, the Reputation Go-to Guy will offer training professionals at b2c and b2b companies, agencies and independent consultants practical instruction on how to market their programs and services in a hostile, noisy and competition-filled environment. Topics will include lead generation, how to package knowledge and expertise, low-cost ways to get your brand and name noticed, how to prove to clients that your service offerings is the one to chose and ways to get "bums on seats" (enrollments onto programs).
To register online, visit www.deonbinneman.com/marketing-training-programs/
The aim of the event is to impart knowledge and answer three distinct questions:
How do you effectively market, promote and sell an intangible such as a professional training service?
How can you assure the client that your learning or professional solution is the one to choose?
How do you stand out in a market filled with noise and intense competition? a World of SETA's, accreditation's, big budgets, a move to online learning and skeptical customers?
Register now at www.deonbinneman.com/marketing-training-programs/; the early bird rate ends Monday, 27th Jan.
About Deon
Deon Binneman is a speaker, seminar leader, thought leader and management consultant on building, protecting and restoring business reputations. He has worked in 17 countries. Access his professional profile – za.linkedin.com/in/deonbinneman
BetterPoints is inspiring active and sustainable travel in Scandinavia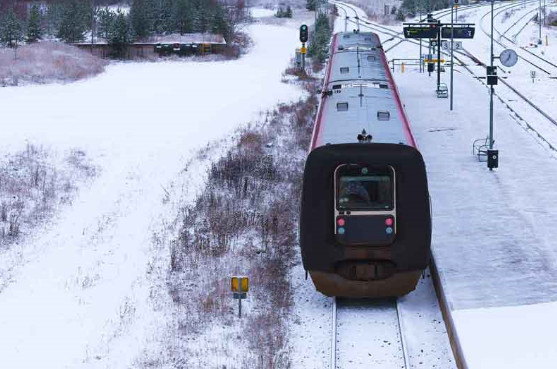 We're delighted to have recently launched BetterPoints programmes in two Scandinavian towns.
The towns of Gjovik in Norway and Kalmar in Sweden are using our unique blend of behaviour change incentivisation and gamification to motivate local people to travel more actively and sustainably and help improve air quality.
We're excited to add Norway and Sweden to the growing list of countries outside the UK that are employing BetterPoints technology, including the hugely successful Bella Mossa programmes in Bologna, Italy and the community-led #VaiDeZica programme in Joinville, Brazil. BetterPoints truly is a global company.
With BetterPoints' technology, Gjovik and Kalmar now have an extensive range of tools for engaging people and encouraging participation. Through our in-app engagement residents will be encouraged, challenged and motivated to get on board by walking, cycling and taking public transport more often. They'll earn incentives for tracking active and sustainable journeys and be able to exchange them for meaningful local rewards.
Rugby20 – New Rugby video game for Xbox1 – Recreate World Cup matches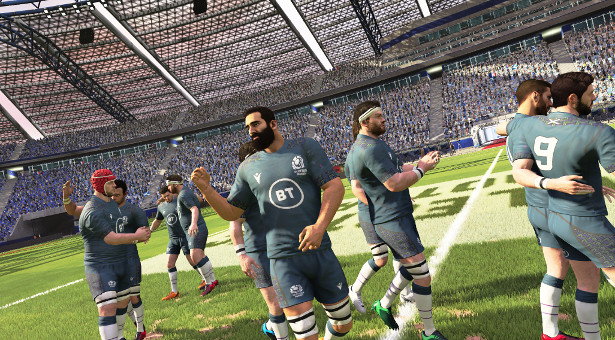 PRESENTING A 'TOAST' TO BAD BOYS FOR LIFE,
THE UK'S NO1 ACTION/COMEDY
Sony Pictures UK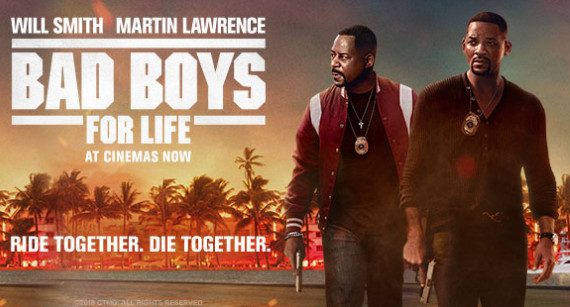 The Bad Boys Mike Lowrey (Will Smith) and Marcus Burnett (Martin Lawrence) are back together for one last ride in the highly anticipated Bad Boys for Life.
Directed by Adil El Arbi & Bilall Fallah and produced by Jerry Bruckheimer, Doug Belgrad and Will Smith, with an all-star cast including Will Smith, Martin Lawrence, Vanessa Hudgens, Alexander Ludwig, Charles Melton, Paola Nunez, Kate Del Castillo, Nicky Jam, and Joe Pantoliano. BAD BOYS FOR LIFE is at UK cinemas NOW.
FB https://www.facebook.com/BadBoysMovieUK/
TW @SonyPicturesUK
IG @SonyPicturesUK
#BadBoysForLife
NUS response to announcements on school exchange programme.
Education Secretary Gavin Williamson announces a one-year extension to the £2.5 million school exchange programme, principally focussed on disadvantaged children, in a speech at the Education World Forum in London.
In response Erica Ramos, NUS Vice President (Union Development) said:
"It makes no sense for the government to extend funding for exchange programmes for school children while removing opportunities for them later in life by not committing to the continuation of Erasmus+ after we leave the European Union. All students should have access to programmes that allow them to expand their cultural knowledge, exchange cultures and experience the world regardless of age. While we welcome today's announcement it must be backed up with a commitment to continue participation in Erasmus+.
"Currently over half of all outward student mobility in the UK is through the Erasmus+ scheme with students who study abroad 28% more likely to gain a 1st class degree, 18% less likely to be unemployed, and 7% more likely to be in 'graduate' jobs six months after graduation. Evidence shows that businesses are increasingly looking for employees with international experience and language skills – and, according to a British Council survey, almost two-thirds of university language students said that an international exchange helped inspire them to choose their degree course. With Erasmus+ students in the UK generating £390 million for the UK economy each year, its essential that the government confirms its commitment to the UK's continuing involvement in Erasmus as soon as possible.
"We hope today's announcement indicates that the UK government will be negotiating for the UK's continued membership of Erasmus+ as a priority."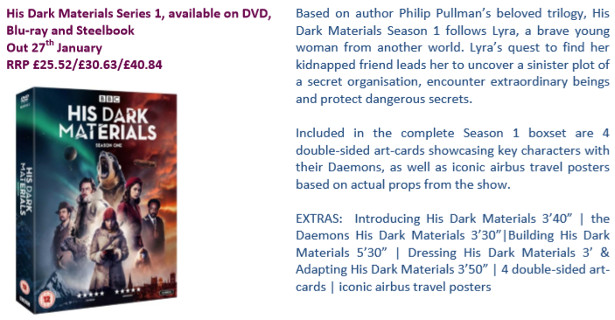 SARACENS SPORT FOUNDATION LAUNCHES '£20 FOR 20' FUNDRAISING CAMPAIGN TO MARK 20 YEAR ANNIVERSARY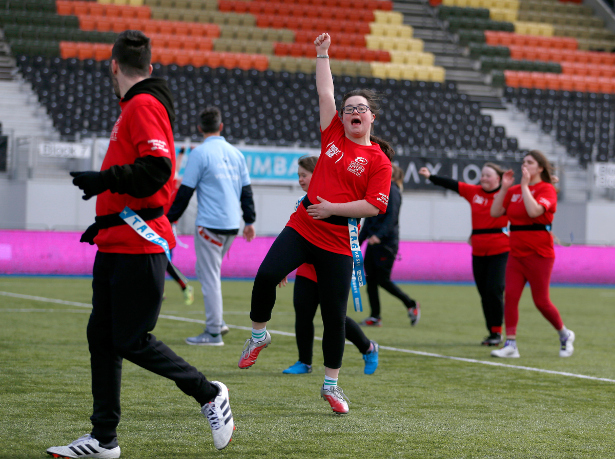 Over one million people helped by the charity since 2000.
Saracens Sport Foundation, which launched on 19 January 2000, today kicks off its 20th anniversary by announcing the £20 for 20 campaign which calls on the public to donate £20 towards projects that enhance health, education and employment opportunities to positively change lives and build a more inclusive society for all.
To date, over one million participants – from schoolkids to some of the most marginalised and disadvantaged groups in London and Hertfordshire – have taken part in Saracens Sport Foundation initiatives which harness the power of sport to deliver social change. Funds raised from £20 for 20 will be used to expand Saracens Sport Foundation's award-winning programme including:
– disABILITY – a health and fitness programme currently serving 150 disabled young people with autism and learning difficulties every week.
– Get Onside – a partnership with HMP Feltham Young Offenders Institute that uses the power of sport to develop life and employability skills.
– Love to Move – offers senior citizens the opportunity to regularly socialise and form new friendships through dedicated health and fitness programmes.
– Sarries in my School – bespoke sports programmes for schools to support pupils in leading active and healthy lifestyles
Kieran Crombie, Head of Saracens Sport Foundation, said: "Over the last 20 years we have engaged over one million people in our programmes which is phenomenal. However, with increased awareness and financial support, the Saracens Sport Foundation has the capacity to transform so many more lives for the better.
"By helping individuals in need of support, we are helping society as a whole. This is the reason we are launching £20 for 20. Together, we can make an even bigger impact."
Hazel Drewett, a participant on the over-50s, Love to Dance programme said: "I had such an horrendous 2013. Firstly, I was diagnosed with breast cancer and a week later my son died tragically at the age of 42. My health started to deteriorate, and I was getting really down.
"Coming to Love to Dance was just something to do in my life instead of just sitting there moping and it totally changed my life. It just gives you a different perspective on your life."
Throughout the week, Saracens players will take part in selected programmes culminating in the Saracens Sport Foundation's 20th birthday celebrations at Allianz Park on Sunday 19 January when the Club hosts Racing 92 in the European Champions Cup.
For more information on the Saracens Sport Foundation or to donate to "£20 for 20"
www.saracenssportfoundation.org
Ends
For media enquiries and interview requests, please contact Abdullah Mahmood on abdullahmahmood@saracens.net or 07595517175
Notes to editors
Since launching on 19 January 2000, the charity has been working across Hertfordshire and North London with the aim of transforming lives on and off the pitch to build stronger communities.
The last twenty years has seen the Foundation's projects grow and evolve significantly, from working in schools to promote sport and academic attainment to supporting some of the most marginalised and disadvantaged people in the community.
Saracens players will be supporting the Foundation throughout the week at a number of different sessions
Monday 13 January – Women & Girls Rugby Session, St James Catholic School, Barnet, Great Strand, Colindale, London, NW9 5PE, 1530 – 1630
Eloise Hayward – Saracens Women, England U18, England 7s
Monday 13 January – disAbility Sports Programmes, Allianz Park, Greenlands Lane, Hendon, London. NW4 1RL, 1700 – 1900
Kate Skelton – Saracens Women, Jackson Wray – Saracens Men, Will Skelton – Saracens Men & Australia
Thursday 15 January – Get Onside, HMP The Mount, Bovingdon, Hemel Hempstead HP3 0NZ, 1330 – 1630
Poppy Cleall – Saracens Women & England, Dom Morris – Saracens Men, Will Fraser – former Saracens Men player
Thursday 15 January – Saracens School of Cheer, Allianz Park, Greenlands Lane, Hendon, NW4 1RL, 1800 – 2000
Marlie Packer – Saracens Women & England, Rosie Galligan – Saracens Women & England, Richard Barrington – Saracens Women
Thursday 15 January – Mixed Ability Rugby Session, Harpenden RFC, Redbourn Ln, Harpenden AL5 2BA, 1900 – 2000
Jack Singleton – Saracens Men & England
SSF programmes
The charity's disABILITY Sports programmes specialise in working with young people with autism and other learning difficulties. Since launching in 2013 with the Sarries Skills Club, this area of provision has grown to include athletics through Sarries Track Club, rugby through the Sarries RFC project and dance through Strictly Sarrie.
Active Lives Surveys have found that 51% of those with three or more impairments are inactive compared with 21% of those without a disability.
From working with just a handful of participants when it launched, the Foundation's disABILITY projects now work with over 150 disabled young people every week.
The Saracens Sport Foundation launched the Get Onside programme in 2011 in partnership with HMP Feltham Young Offenders Institute. Together, we have changed the lives of hundreds of young offenders.
Over an eight-week programme, the charity introduces rugby to the young offenders. They then use the values of sport to build key employability and life skills, as well as offering mentoring from senior businesspeople and public figures.
While the national re-offending rate can be as high as 69% within a year of release, only 15% of Get Onside graduates have re-offended since the launch of the programme eight years ago.
The Foundation also works with older members of our community through its Love to Move programme. As well as providing participants with a fun and engaging way of keeping healthy, it also offers those involved the opportunity to socialise with like-minded people and create new friendships, especially important for older people with 3.6 million said to be living alone.
The Foundation continues to work with schools, including Sarries in My School which provides a tailored programme of physical and sporting activity to suit each school's needs and offers a variety of session options in rugby, cheerleading, dance and athletics.
A winter essential
Nizoral Dandruff Shampoo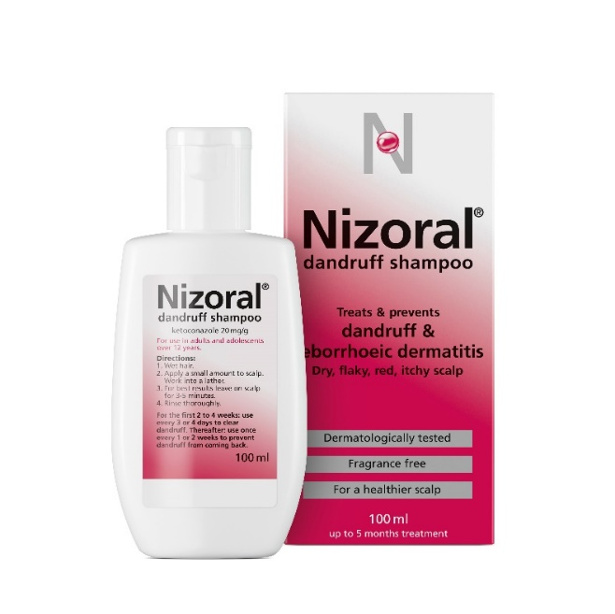 If you've already tried everything, try Nizoral® dandruff shampoo for clinically proven, long-lasting relief from dandruff[i]. Compared to most anti-dandruff shampoos that only act on the surface, Nizoral® treats the root cause of dandruff itself, not just the symptoms[ii]. The medicated formula gets to work fast to help treat the underlying cause of the condition, restoring the scalp to its normal healthy state.
Trichologist Stephanie Sey explains: "Using a scalp treatment such Nizoral can help prevent dandruff during winter season. Not wearing hats all the time is a clever tip, as they can create the perfect environment for malassezia to thrive. Making sure you wash your hair regularly to get rid of the excess oil you may be producing to combat the weather".
Nizoral® Dandruff Shampoo, priced at £6.39 for 60ml and £9.29 for 100ml, is available from Boots, Superdrug, Amazon, Lloyds Pharmacy, Asda, Morrisons, Sainsbury's, Tesco and independent pharmacies nationwide.
Time for a Dechox to raise money for the British Heart Foundation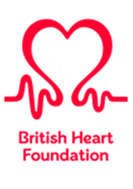 This coming March, the British Heart Foundation (BHF) is challenging the nation to give up chocolate and raise money for life saving research into heart and circulatory disease.
Whether you're on a mission to show your charitable side, or a self-confessed chocoholic who's looking to test your willpower – by taking on Dechox, you'll be helping to improve your own heart health and fund research to save lives. You might even save a penny or two along the way!
Since Dechox began in 2015 more than 100,000 people have ditched the dark stuff and taken part, raising over £4.5m for the BHF's vital research. The charity is now calling on even more of you to get involved in March 2020. Each year, around 170,000 lives are cut short by heart and circulatory disease – that's one person every three minutes. By joining the thousands of other Dechoxers, you can help the BHF keep more hearts beating and blood flowing.
So put down that chocolate bar, step away from the chocolate biscuits and join Dechox this March! You can sign up to Dechox on 26th December at www.bhf.org.uk/dechox
MORBIUS
AT CINEMAS JULY 31
Sony Pictures UK is pleased to make available the teaser trailer for MORBIUS starring Jared Leto.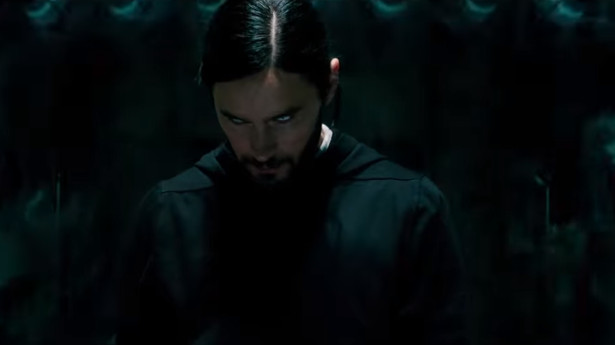 One of Marvel's most compelling and conflicted characters comes to the big screen as Oscar® winner Jared Leto transforms into the enigmatic antihero, Michael Morbius. Dangerously ill with a rare blood disorder, and determined to save others suffering his same fate, Dr Morbius attempts a desperate gamble. What at first appears to be a radical success soon reveals itself to be a remedy potentially worse than the disease.
MORBIUS is directed by Daniel Espinosa, with a screenplay by Matt Sazama & Burk Sharpless and Art Marcum & Matt Holloway. The film stars Jared Leto, Matt Smith, Adria Arjona, Jared Harris, Al Madrigal, and Tyrese Gibson.
MORBIUS will open at cinemas July 31
Are millennials guilty of rushing their work?
A UK based mobility company has found that millennials are the best typers, typing on average 40.7% more words in 60-seconds than older generations. However, they do make more errors…
Research was recently undertaken by a Yorkshire-based online mobility company, Fenetic Wellbeing, to learn more about typing accuracy across different generations. Launching their online Typing Game earlier this summer, users were put to the test with just 60-seconds to type out as many words as they could, and as accurately as possible.
The game was initially created to help older generations improve their touch-typing, focusing on speed and accuracy. Since the launch, the game has been played by a mixture of generations revealing key themes amongst different age brackets. Younger users proved themselves the fastest typers, but their accuracy showed to be much lower than older generations.
20-25 year olds made the most errors (averaging around 2.1 errors per 60-seconds) with the majority of those plays taking place on a mobile device. The data suggests that while millennials are more tech savvy than previous generations, they're prepared to sacrifice accuracy in favour of speed which could be linked to stereotypical millennial lifestyle.
Co-founder of Fenetic Wellbeing Tom Applebee stated:
"What started as a way to connect with our core customer base, has now become a fascinating piece of research we couldn't not share. We were unsurprised to see that younger generations were the faster typers but it's interesting to see that accuracy takes the backseat for them. Growing up using text abbreviations and emojis has perhaps built a generation of people who prioritise delivering a message quickly over getting it right. There's no judgement from us on any generation. For us, the data backs up the cultural shift we've seen over the last 20 years with learnings to be taken from both sides."
The research collated has also raised questions about future generations and what we can expect from them in years to come. As smart technology continues to develop, it's likely that typing will become less essential as voice control technology improves.

Introducing Revolupin: Food for the Future for Veganuary and Beyond. www.lupinfood.com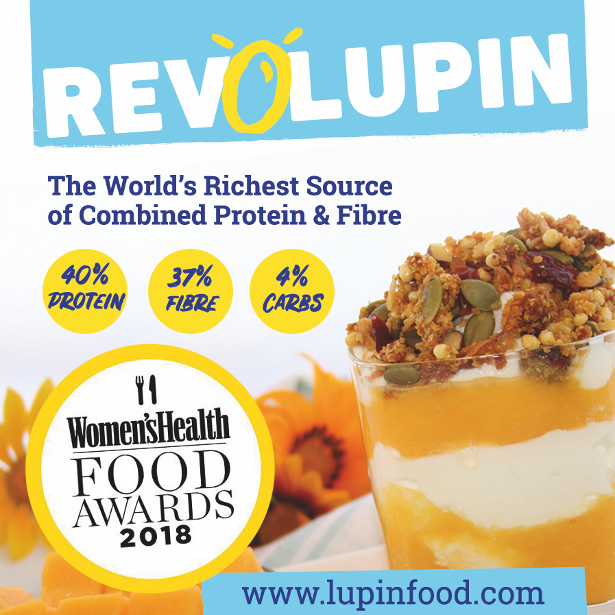 Introducing Revolupin: Food for the Future for Veganuary and Beyond
If you're trying to include more plant-based foods in your diet, you might be interested in lupins. Lupins are the largest legume (pulse) crop grown down under, and they're also one of the world's richest sources of plant-based protein and dietary fibre (1). They contain three times more protein than eggs and three times more fibre than oats.
Lupins are also a good source of a range of micronutrients including calcium, magnesium, potassium, and iron. Due to it being naturally gluten-free, lupins are a great substitute for wheat flour and are often used in gluten-free products and recipes, meaning it's suitable for most people's diets.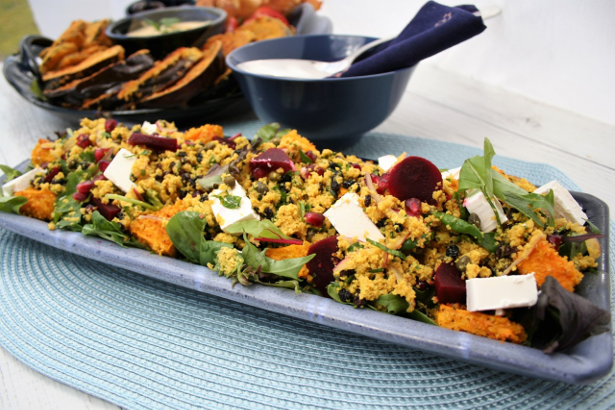 Lupins are a popular food in many Middle Eastern and Mediterranean countries. Revolupin have developed lupin flours and flakes which can easily be incorporated into your favourite recipes. Revolupin flakes take just three minutes to cook, making them a quick, convenient and healthy food to include in your diet.
You might like to include lupins in:
Porridge & muesli
Dips and sauces
Crunchy coatings and toppings
Baking
Salads and stir-frys
Stuffing, burgers and patties
Flapjacks and energy balls
Lupins pack a punch in terms of their nutritional content; they're high-fibre, high-protein and low-carb. They're also versatile, quick and easy. Even better, there's a fast-growing evidence base to suggest that they're good for us too, especially in those looking to improve heart health, lose weight, or optimise their gut health.
Packed full of protein and fibre, Revolupin Flakes help you feel fuller for longer! Studies have shown that adding lupin to a meal increases satiety (the feeling of fullness) and lowers the body's total energy intake throughout the day. Two small randomised controlled trials (gold-standard clinical evidence) found that lupin-enriched bread increases satiety and reduces calorie intake compared with standard white bread (2).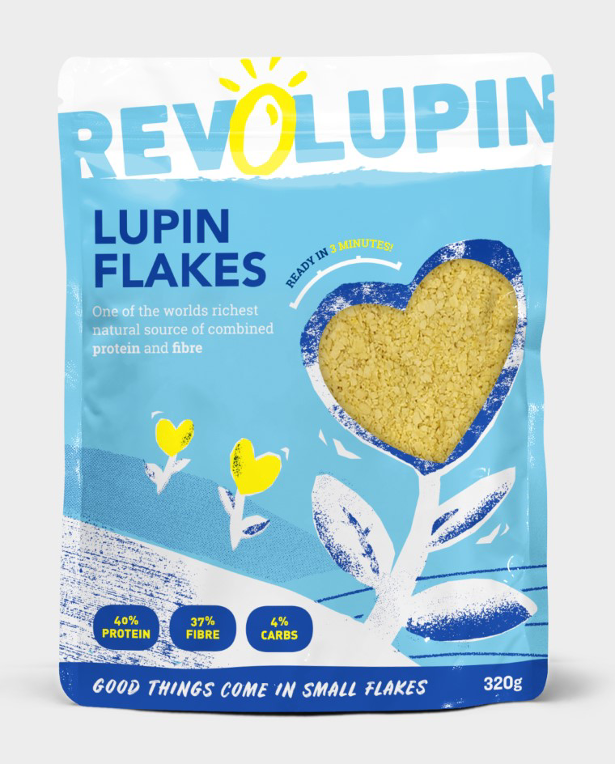 Studies also demonstrate that adding lupin fibre into the diets of healthy adults results in beneficial effects on gut health; it stimulates healthy bacterial growth (3), improves markers of healthy bowel function (4), and may reduce risk factors for colorectal cancer (5).
Dr Joanna McMillan, Dietitian and Leading Health Expert says: "lupin is exceptionally high in protein and fibre which makes it a good addition to your baked goods, smoothies, breakfast or salad. Dietitians have been raving about lupin lately!"
References:
1. www.sciencedirect.com/science/article/pii/S0023643814003156
2. www.ncbi.nlm.nih.gov/pubmed/17093146
3. www.ncbi.nlm.nih.gov/pubmed/16763747
4. www.ncbi.nlm.nih.gov/pubmed/16469156
5. www.ncbi.nlm.nih.gov/pubmed/24060277
6. www.ncbi.nlm.nih.gov/pubmed/18028245
Revolupin flakes are currently available to purchase at www.lupinfood.com and cost RRP £9.99 (inclusive of p&p). Use the introductory code: WINNERS for a 50% discount.
For further information, please visit: lupinfood.com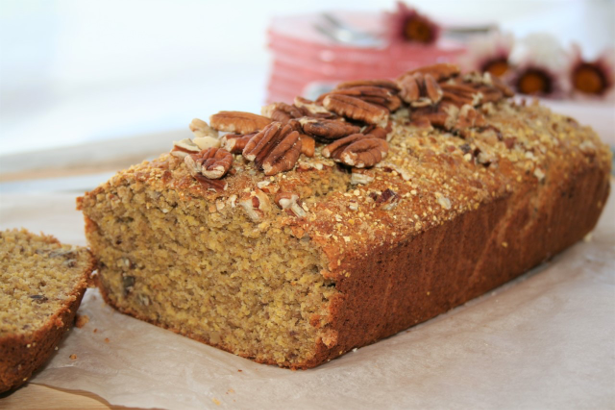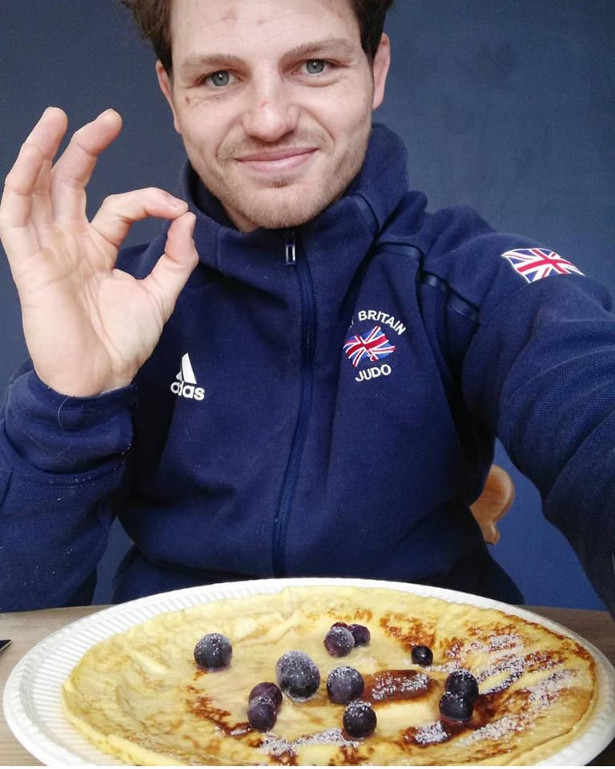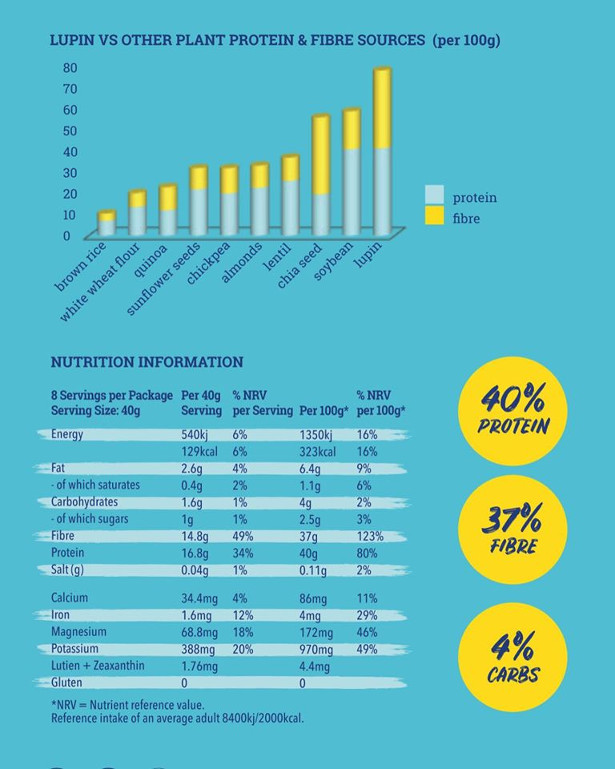 HOW TO GET PANTONE IN THE HOME
Incorporate Classic Blue into your home interiors with these simple tips

STYLE SAVVY interior enthusiasts will have already spotted 2020's Pantone colour of the year creeping its way onto Pinterest boards and interior blogs alike, but how can the everyday homeowner (or renter) incorporate this year's must-have shade into their home?
Solid and dependable, much like the bricks and mortar of our home, Classic Blue leaves us with a sense of stability as we look forward to the new decade, making it the perfect shade to bring into the security of our nests. What's more, Classic Blue is just that, classic, so you can be sure your home interior will remain timeless when including this shade into your colour palettes.
The experts at Serenata Flowers, the UK's leading online florist, have compiled their top tips for welcoming the decade's first colour of year into our homes.
BRAVE A BLUE STATEMENT PIECE
Adding a burst of blue through a statement piece of furniture, such as a sofa, will give your living room a focal point to build your on-trend oasis around. What's more, a bold piece of furniture is sure to brighten up generic cream painted walls that frequent rented apartments. Look to complementary colours such as yellow, orange and pastel pink for accessories and throw cushions.
ADD AN ACCENT
Unsure about investing in a large statement piece of furniture? Adding accents of Classic Blue through homewear accessories is a noncommittal way to infuse your home with this year's must-have colour. Blue china vases, soft throws for chairs or beds, and bouquets of fresh blue hydrangeas are all simple interchangeable ways to add hints of Classic Blue into your home.
TAKE ON AN UPCYCLE PROJECT
Renovating a vintage or pre-loved piece of furniture is a great way to add a touch of Classic Blue to your home. Opt for an art deco drinks cabinet or cocktail chair for a nod to the new age roaring 20's. A lick of blue paint or a quick reupholstering is a cost-effective way to include 2020's colour of the year in your home, whilst remaining eco conscious.
DON'T FORGET APPLIANCES
True trend seekers will be searching for unusual Classic Blue pieces to add to their homes. Guests will be pleasantly surprised to see a burst of Classic Blue in the kitchen, so why not choose a colourful appliance or kitchen gadget? Be daring with a Classic Blue range or a bright coffee machine or mixer.
MAKE A STATEMENT WITH WALLPAPER
If colour blocking isn't for you, go for a Classic Blue patterned wallpaper to add a stylish feature wall to your home. Dramatic wallpaper adds depth to any room, showcasing the personality of the home's inhabitants. Team with furniture, accessories and flowers in pastel shades to create a contrasting composition.
Lucia Polla, marketing manager at Serenata Flowers, comments: "I love finding out the Pantone colour of the year, even more so this year, as we head into a new decade with the opportunity to explore and get creative with new designs, patterns, prints and art"
"At Serenata Flowers, we carefully consider the colour composition for every bouquet, ensuring continued innovation, which is why we launched our Blue Horizon Bouquet to celebrate the colour that will take us into 2020. Classic Blue compliments so many other colours, allowing aspiring interior designers to have fun experimenting with different compositions".
To compliment Pantone's Colour of the Year – Classic Blue –Serenata Flowers is launching the Blue Horizon Bouquet. This sophisticated arrangement of pretty blooms features soft shades of twilight blue and pastel pinks, offering a palette of compli entary shades to style with Classic Blue.
To browse Serenata Flowers' range of bouquets and potted plants, please visit: www.serenataflowers.com
Discovering Hidden London Through Art
Special Edition Posters Commissioned for London Transport Museum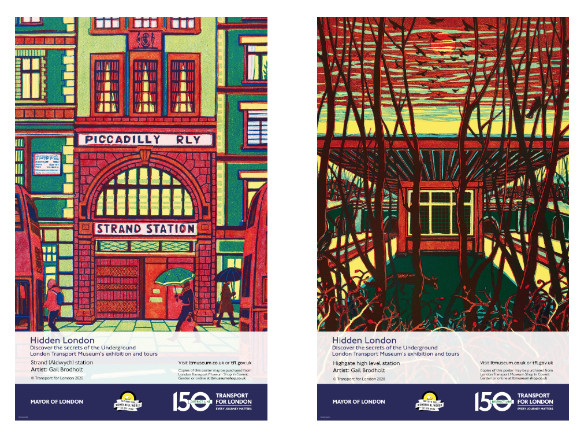 As part of the celebrated Hidden London collection and supporting the renowned and ever-popular station tours, London Transport Museum has commissioned two original and exclusive prints, inspired by secrets of London's Underground.
Striking, vibrant and rich in colour, the posters designed by leading painter and printmakers of contemporary urban landscapes, Gail Brodholt, offer a fascinating and often unknown insight into the untold legends and treasures of the underground, and its hidden gems of yesteryear.
Capturing the essence of Hidden London and telling a story through drawing, the posters showcase two of the most iconic disused stations of our time – Strand (Aldwych) station and Highgate high level station.
Available in limited edition, the posters printed on finest quality paper will be available to purchase from London Transport Museum shop or online at ltmuseumshop.co.uk, priced at £20 each.
So, why not treat yourself to an eye-catching piece of Hidden London – and history!
Hidden London posters (£20) are available from London Transport Museum shop in Covent Garden and online at:
London Transport Museum shop – ltmuseumshop.co.uk
On Thursday 13 February 2020 300 young women will be spending a day learning more about why the City is a viable career choice for them.
It's all part of She Can Be…, an initiative run by The Lord Mayor's Appeal which aims to improve gender equality in business and empower young women to pursue careers in business.
She Can Be… opens up the City to untapped talent through a one day event in which groups of young women visit City firms and meet role models to learn about how their skills are valuable to the workplace, the diversity of backgrounds of the City's employees, and why the City wants to recruit them.
At a time when 67% of 11 – 21 year old young women believed that they do not have the same chances as men (Girlguiding Girls' Attitudes Survey 2018), She Can Be… aims to change this perception by empowering young women to make informed decisions about their careers – framing the City as not only a viable, but an exciting option for them.
She Can Be… is a full day event, where young women (aged 15 – 18) from networks across OnSide Youth Zones, Place2Be and Teach First, will visit different corporate organisations in small groups to learn about their business in the morning, taking part in an immersive fictional transaction that illustrates how that business functions.
They will spend the afternoon together at East Wintergarden, joined by City employees both from companies that they visited in the morning and a few further organisations keen to show their commitment to the gender agenda for an exciting afternoon intended to inspire them to consider roles in the City.
Although She Can Be… operates with inclusivity at its heart, the initiative formally falls under The Lord Mayor's Appeal's 'Skills' pillar which targets the barriers that contribute to the skills crisis. Throughout the day, organisations will profile the key skills to show the young women that these skills are enablers to roles in the City, advising on how to develop them and where to seek new skills.
Companies taking part and hosting young women are Albourne Partners, Allianz Global Investors, Aon, Artemis, AICPA, Aurum, Barings, Canary Wharf Group, Capgemini, Cleary Gottlieb Steen & Hamilton, Euromoney, Fidelity International, Freshfields Bruckhaus Deringer, Gulf International Bank, M&G Prudential, Mercer, Polar Capital, Quilter Cheviot, Rabobank, Rathbones, Schroders, Smedvig, Smith & Williamson, Standard Chartered or TP ICAP.
Why this matters
51% believe the City is more a place for boys to work than girls (She Can Be… benchmark survey)
67% of young women (11 – 21 years old) believe that they do not have the same chances as men (Girlguiding Girls' Attitudes Survey 2018)
73% of young women (11 – 21 years old) agree that women have to work much harder than men to succeed (Girlguiding Girls' Attitudes Survey 2018)
52% (aged 11 – 21) of young women are worried about getting a job after they leave education (Girlguiding Girls' Attitudes Survey 2018)
10 girls to every 1 boy believe that they will face discrimination at some point during their career (Royal Institution of Chartered Surveyors 2016)
Impact
Our 2019 survey showed:
88% of young women felt empowered to make decisions about their careers after She Can Be…
86% of young women would consider a career in the City after the event
90% of employees felt more confident about the tangible action they can take to empower women in the workplace
Before the event, 51% of young women agreed that a career in the City is more for boys than girls. After the event, this fell to 8%.
74% of young women felt confident in their abilities as a result of taking part in She Can Be…
82% of young women had a good understanding of the different City careers available immediately after She Can Be…
Quotes from participants
"I really thought that people that worked in investment were mostly men, but it was all women that we worked alongside."
"I pledge to have confidence in my abilities and remember to take every opportunity."
Case studies
"At TP ICAP we are committed to ensuring that our culture and workplace are inclusive. We aspire
to be an employer of choice for people from all backgrounds, including those under-represented in
the City.
We were delighted to take part in She Can Be…, hosting a group of young women who
participated in a 'Beginner Broker' technology simulation. Inspiring young women in this way is
immensely rewarding for colleagues at TP ICAP and we hope this kind of activity will attract the next
generation of brokers by providing insight into the different career opportunities available in the City."
Tina Christou, Global Head of CSR & Charity Day, TP ICAP plc
"Everyone at Polar Capital who participated agreed on the importance of promoting such initiatives,
recognising our social responsibility to future generations to encourage candidates of any gender and social background to consider a career in finance, to help break down both visible and invisible barriers that may hinder a young person in contemplating investment management as a career option.
For me personally, it was a reminder to look beyond the quotidian responsibilities to the long-term legacy we can individually and collectively as a company establish for future generations by supporting young people as they embark on their professional lives and to be a part of their journey of discovery.
Su Park, Managing Director, Regional Sales Director – Europe, Polar Capital
Key Contacts
Katie Yates, She Can Be… Project Manager, 07780 672699, katie.yates@thelordmayorsappeal.org
Francesca Baker, Marketing and Communications Manager, 07877746155, francesca.baker@thelordmayorsappeal.org
The Lord Mayor's Appeal
The Lord Mayor's Appeal exists to have a transformational impact on people's lives. We are working to create A Better City For All.
Our work brings together businesses, employees, neighbouring communities and charities to find solutions to some of London's most pressing societal issues.
Our six strategic aims are –
Raising funds to support charities/projects that address at least two of the pillars
Showcasing successful initiatives implemented in companies addressing the pillars
Providing companies with tools and initiatives to enable them to tackle specific diversity topics eg: gender, disability, social mobility
Enabling collaboration across the City to tackle specific issues under each pillar
Leading City-wide campaigns and initiatives during a year to address a challenge under each pillar
Incubating concepts and initiatives through a collaborative approach that tackles an issue to provide a solution/intervention that can be replicated, rolled out, or become mainstream.
We offer four exciting thought leadership initiatives to change workplace cultures, the impact of which we are building on year on year. These are to create a city that is inclusive, healthy, skilled, and fair.
Adam Ewart, CEO and Founder of SendMyBag:
"It's great to see Flybe's got a rescue deal – the low-cost airline's Air Passenger Duty will be reduced from now on.
"Northern Irish travellers will be pleased with this move, with Flybe offering more routes to mainland UK from NI than any other airline, and Belfast city airport reduced to just four flight routes without the routes operated by Flybe.
"But this is far from a long-term solution. The low-cost airline industry is highly competitive, requires significant capital investment and is particularly susceptible to fluctuations in fuel prices, currency exchange rates and consumer habits – and Flybe now spends a third of its total outgoings on highly changeable costs like fuel.
"Flybe customers have been frustrated time and time again, with hidden costs such as excess baggage fees mounting over the past years turning them away from this so-called "budget" flyer. Now, they're voting with their feet and avoiding airlines that shamelessly take money from their pockets.
"It's high-time other budget providers heed the lessons from Monarch and Flybe, and stop putting profit before consumers."
YOU CAN'T 'BEET' STACKING VEGGIES!
Stacking Veggies – £19.95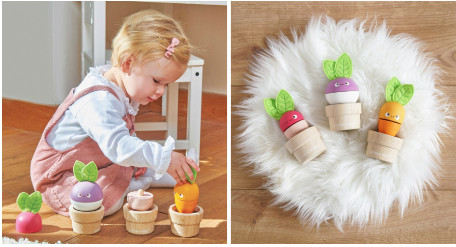 Let's not 'beet' around the bush, getting toddlers to eat their veg is often a challenge, but with the mix and match Stacking Veggies from Le Toy Van, learning about veg couldn't be any more fun!
Featuring a beetroot, carrot and radish in natural wood pots, and complete with six interchangeable stacking parts, these fabulously captivating and brightly coloured veggies encourage hand-eye coordination and improve colour recognition skills.
What's more, these 'radishing' Stacking Veggies are plastic-free and made entirely from sustainable rubberwood.
This set really will make your little one's love for vegetables grow right from the 'roots'!
NEW YEAR, NEW MILESTONES
Keep your baby calm with a Matchstick Monkey Teether in the Pantone colour of the year…

A new year comes with new milestones for your little one – teething being one of them!
Matchstick Monkey have everything you need to help make the process a little less painful for your monkey… the beloved and award-winning Teething Toys, and mum's best friend, muslins!
Fun and functional, the Teethers aid pain relief by getting teething gels or granules right to the source of pain, using the clever bumps on the back of the Monkey's head.
With easy to grasp arms as handles – perfect for small hands – each toy is made from high quality, friendly materials and is dishwasher safe and fridge friendly.
Crafted from 100% organic cotton, the gorgeous muslins stand out from the crowd with their clever design incorporating both a silicone teething label to soothe little gums and a cotton woven label for them to play with.
These innovative additions ensure that babies are provided with tactile stimulation, whilst helping them to feel calm and secure when out and about.
With the help of Matchstick Monkey, you will be sure to turn the teething blues into happy grins – especially with products in the Pantone colour of the year, Classic Blue.
Airforce Blue Original Monkey Teething Toy – £9.99
Blue Matchstick Monkey Muslins x 3 pack – £17.95
Matchstick Monkey – www.matchstickmonkey.com
A Tau safari affair to remember…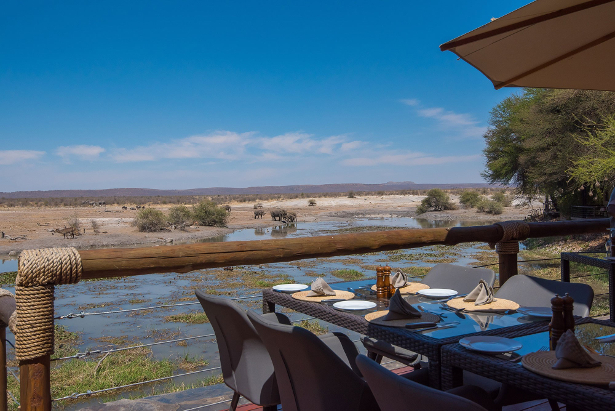 It is believed the first Valentine's Day in the year 496 originated from a Roman festival called Lupercalia, which was officially the start of their spring in mid-February. Since then, there have been many adaptations, from sending anonymous missives to delivering gifts. Whatever the custom has evolved into, in the end, it resulted in a celebration of love and hope that love is reciprocated and springs eternal.
Picture a romantic breakfast for two overlooking a bush safari waterhole, where game and birdlife abound. This could be followed by a relaxing spa treatment for two, with vistas of the verdant bush. Now visualize a happy, relaxed couple, lazing at a pool, overlooking that waterhole, or just reclining on their private room deck with vistas of the waterhole, followed by a leisurely lunch, again overlooking that waterhole and the Tshwene Tshwene hills of the Groot (Great) Marico beyond
This is Tau Game Lodge in the magnificent Madikwe Reserve, where unpretentious five-star safari luxuries await. Imagine a safari game drive with sightings of the myriad game, including the Big Five, followed by sundowners in the bush before a magical dinner, listening to lion roar and elephants trumpet…could it get more romantic and indulgent to celebrate romance? The music of the night at this established lodge bordering Botswana is unsurpassed.
Ever seen an African wild dog and her young basking in the morning sun, or a lioness and her cubs lazily rolling in the grass, after feasting the previous night?
The lodge is enclosed within the reserve, resulting in the humans being subtly fenced in, while game, including several crocodiles, roam free, including the spectacular birdlife.
The Tau Valentines 2020 package @R23,400 per couple, includes:
Accommodation
3 meals per day
2 game drives per day
Drinks and snacks on drives
Tau Spa Oasis African Foot Ritual (30 minutes) per adult: Allow your feet to be pampered by our therapists in a soothing footbath to drain away tiredness. Next your feet are pummelled and massaged with an aroma-therapeutic based scrub to remove all dead skin followed by a true African warming foot massage.
This rate is exclusive of the following:
Park Entrance fees of R180.00 per person (Subject to change)
Tourism Levy of R10.00 per person per night (Subject to change)
Bar, Mini Bar, Laundry and all other extras
Rhino Conservation Levy of R165.00 per adult per night
To book on this special please quote: "TAU VALENTINE 2020"
WARNING: ADDICTIVE: Get a taste of the magic of Tau on the new live webcam: http://taugamelodge.co.za/main-lodge/live-webcam/
The Tau Cubz Club, Tau Spa Oasis and Tau Conference Centre make this an ideal malaria-free destination for romantic, family, leisure or corporate safaris.
Tau Game Lodge opened its 5-star safari doors in 1995 and offers 30 rooms, from Standard to Luxury to Family Suites.
+27-(0)11-466 8715/17 – taugame@mweb.co.za – www.taugamelodge.co.za
FORGET PHYSICAL FITNESS: 2020 IS THE YEAR FOR EMOTIONAL FITNESS,
SAY SPORTS STARS
Olympic 400m champion Christine Ohuruogu and other sports stars
will share their emotional fitness stories with UK students through the Fika app
Forget physical fitness – 2020 is the year for emotional fitness, according to Olympians Christine Ohuruogu MBE, Samantha Murray and Abdul Buhari; rugby stars Greg Bateman and Abi Chamberlain; and Team GB rower Beth Bryan.
The sports stars will kick off the new year by joining forces with emotional fitness app Fika to share their stories with UK university students, in a bid to improve young people's emotional fitness.
Featured in the app as audio and video clips, the stories will outline how some of these inspiring role models have learnt from failure, overcome challenges and built emotional muscle in order to thrive.
Like other content in the Fika app, the stars' stories aim to offer students an emotional education to complement their degrees – improving their academic performance, boosting their employability and arming them with important life skills.
Each audio story in the app will be accompanied by a series of emotional workouts, designed by expert psychologists to help students learn from, reflect on and act based on the athletes' experiences.
Former Olympic 400m champion Christine Ohuruogu's story for students is about the importance of reaching out for help:
"As a 400m runner, I was programmed to be warrior-like and unfazed by competition," said Ohuruogu. "This might have worked in the Olympic stadium – but outside of sport, it's worked against me. Learning to be more vulnerable has really strengthened my relationships. I want to encourage students to open up and reach out for help when they need it."
"Student life is tough – and just as it does for athletes, students' emotional fitness matters as much as their physical fitness," said Ohuruogu, who recently completed her law degree at Queen Mary University of London.
"There are a lot of parallels between athlete life and student life – from the similarities between training and revision, to preparing for a big athletic event and exams. Being motivated, building self-belief and working on your emotional fitness is key to succeeding."
"We see it as an investment in the future of British students to share these personal stories, and wholeheartedly encourage students to work through Fika's bespoke emotional workouts to really benefit from our experiences."
Pentathlete Samantha Murray wants to help students untangle happiness from achievement:
Murray, who holds an Olympic silver medal and multiple World Championship medals, felt lonely and isolated when she returned to Bath University after the 2012 Olympics.
"All my time was spent either training, competing, studying or working," said Murray. "And at 23, this really wasn't working for me. It began to occur to me that success doesn't necessarily equate to happiness.
"I realised I didn't always need to be striving for the next goal, and felt like a huge weight had been lifted from me. I want to help students work out what makes them happy, and learn to prioritise that."
Premiership Rugby Union player Greg Bateman wants students to learn the power of planning ahead:
"In 2018, my marriage broke down, I was struggling with an injury, and I had to fold the business I'd worked so hard to build," said Bateman, who plays for Leicester Tigers. "I was struggling to be mentally present, and to enjoy the things I used to enjoy, which is a common symptom of depression.
"I got into the practice of creating a thorough weekly plan – planning everything from my relationship and time with my kids, to my training and businesses. It helped me feel engaged and mentally present in all areas of my life. There's a genuine comfort in having a weekly plan – it could really improve students' wellbeing and sense of balance."
Former England Rugby Sevens captain Abi Chamberlain's story for students is about learning to lead:
"I was completely unprepared for being captain of the England squad, and this inexperience really played against me," said Chamberlain.
"I didn't focus enough on my own wellbeing, and my performance suffered, but so did my relationships with my team-mates. In 2015 I was dropped, not just from the captaincy, but from the squad – something that was truly heartbreaking. I want to help others learn to lead well, in a way that doesn't compromise their wellbeing."
Team GB rower Beth Bryan wants to help students navigate challenges in their relationships:
Following a medal-winning performance at the 2017 World Championships, Bryan began experiencing debilitating back pain, and was eventually diagnosed with endometriosis.
"When I was at my lowest, I disconnected from my friends and teammates" said Bryan. "I relied on my boyfriend completely. The pressure meant we stopped talking – stopped really understanding each other. Eventually we took a break from each other, so I could get myself back to a place I felt happy.
"Emotional fitness means being comfortable in your own skin, having your own identity in relationships with others. Taking time for yourself and your own thoughts and feelings is really important."
Abdul Buhari, who represented Team GB at the London 2012 Olympics, seeks to help students manage career transitions:
Discus thrower Buhari said: "People shouldn't be afraid to carve out their own paths in life. My advice to students is to find what makes you happy – something you're really passionate about – even if it means making short-term sacrifices.
"Prioritising your long-term happiness is crucial for having good mental health. And it is possible to keep one eye on the future whilst also remaining committed to the day-to-day."
Nick Bennett, CEO and co-founder of Fika, said: "Confidence is the new six-pack. We're honoured to share Christine, Sam, Greg, Abi, Beth and Abdul's stories with the UK's students – shifting the focus from physical fitness to emotional fitness.
"Elite athletes get specialist mental fitness training to help them cope with the highs and lows of life in sport. Their stories will help students navigate the challenges of university life, build emotional muscle and learn valuable life lessons to supplement their academic education."
The Fika app is designed by scientists, psychologists and technologists based on two years of evidence, as an emotional education tool to help students thrive, at university and beyond.
Fika helps students build their emotional fitness, with a focus on seven key areas: positivity, focus, confidence, purpose, connection, stress management and motivation. Fika's research has shown these seven ingredients are the key components contributing to students' wellbeing, continuation and attainment in their studies, and employability beyond university.
Fika launched in 2019, and is already in use by thousands of university students across more than 50 campuses UK-wide. Students using Fika have reported reduced anxiety and stress (81%), increased motivation (81%), increased confidence (79%), more control over their daily routine (87.5%), improved study (94%) and feeling more able to complete assignments (81%).
Students will be able to access the sports stars' stories in the Fika app as of today.
Glen Moray has an excellent range of single malt whiskies to choose from when celebrating the life and works of Robert Burns this Burns Night, on January 25th 2020.
Why not create this delicious twist on an Old Fashioned with the Glen Moray Elgin Classic: 'Play It Again, Sam' cocktail which was created by Neil Ridley and Joel Harrison, World's Best Spirits, in celebration of the Old Fashioned cocktail: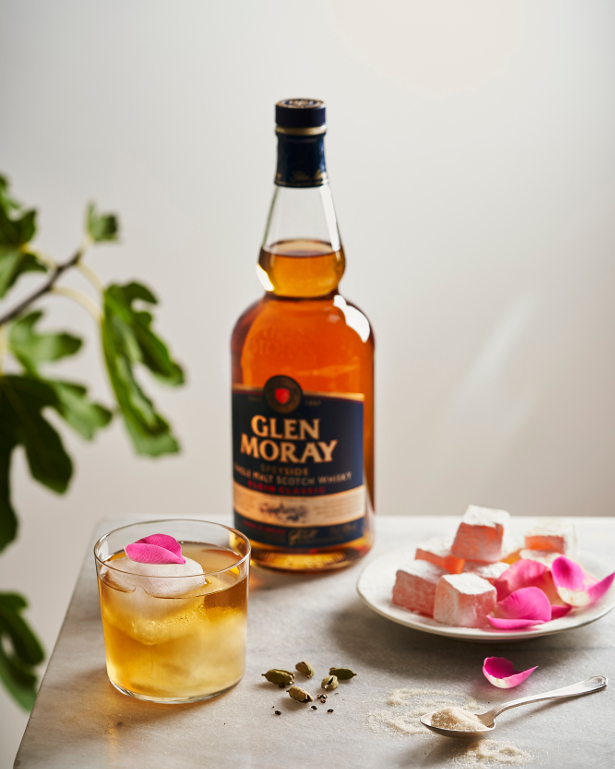 50ml Glen Moray Elgin Classic, 1 tsp of golden caster sugar, 2 tsp water, 2 tsp rose water, 1 dash cardamom bitters (Bob's bitters), Ice
In an Old Fashioned glass, mix the sugar and water by stirring with a bar spoon, slowly adding ice. Then add the rose water and keep stirring. Add more ice, and the whisky followed by a dash of bitters until smooth. Add more cubed ice. Garnish with a rose petal.
The luxury dram to toast 'Rabbie' Burns would be Glen Moray Elgin Heritage 12-Year-Old American Cask Single Malt Whisky. This is a wonderfully sweet, well balanced whisky rich in vanilla and fruit which has been matured in American Oak Casks.
Glen Moray Elgin Heritage 12 Year Old bottle + box Low Res.jpg
RRP: £40 for a 70cl bottle ABV: 40%
Available from: thewhiskyexchange.com, masterofmalt.com, amazon.co.uk, houseofmalt.co.uk, whiskyshop.com and glenmoray.com
The Glen Moray Elgin Collection has four quality, affordable single malts: Classic, Peated, Port Cask and Sherry Cask.
Glen Moray Classic Single Malt Whisky is light, smooth and easy to drink. RRP: £20 for 70cl ABV: 40%
Available from: sainsburys.co.uk, asda.com, groceries.morrisions.com, amazon.co.uk, masterofmalt.com, thewhiskyexchange.com, houseofmalt.co.uk and thewhiskyworld.com
Top of 2020 New Year's resolutions Brits find easiest to stick to: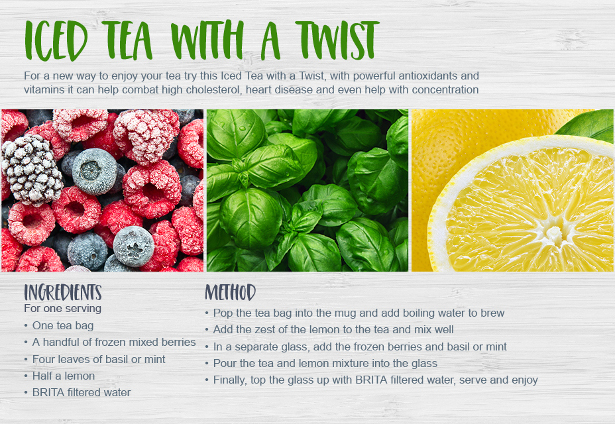 Drinking more water and staying hydrated (41%)
Take stairs every time there is an opportunity (27%)
Use less single-use plastic (23%)
Consuming less sugar (23%)
Spending more time with family (19%)
Saving money (19%)
More me time (16%)
Go on more holidays (15%)
Learning a new skill (12%)
Going to the gym more than three times a week (11%)
Splurge more on myself (11%)
Cutting out meat (11%)
Cutting out alcohol (11%)
Work less (9%)
Quit smoking or vaping (8%)
Top of 2020 New Year's resolutions most likely to be considered:
Saving money (48%)
Drinking more water and staying hydrated (46%)
Consuming less sugar (41%)
Use less single use plastic (38%)
Go on more holidays (29%)
Spending more time with my family (28%)
Take stairs every time there is an opportunity (27%)
Learning a new skill (27%)
More me time (25%)
Going to the gym more than three times a week (22%)
Cutting out alcohol (21%)
Cutting out meat (18%)
Quit smoking or vaping (16%)
Work less (16%)
Splurge more on myself (13%)
Benefits of BRITA:
Great Tasting Water: turns tap water into great tasting, freshly filtered BRITA water
Eco-friendly: a more sustainable alternative option to bottled water
Delicious hot drinks: filter removes taste impairing substances, meaning the true flavours of your tea and coffee come through as they ought to
Economical: it's a more cost-effective option, giving consumers a chance to save money
Hydration: a convenient way to make sure you stay hydrated
Appliance shield: the filter removes limescale, therefore prolonging the life of your appliances that can be damaged from limescale build up over time
*Survey conducted by OnePoll on 2,000 respondents, carried out between 18.12.2019 and 20.12.2019.
** 35-44 yo, 13%.
YOU CAN STAND UNDER MY UMBRELLA
Fulton's Summer Sales Umbrella – £15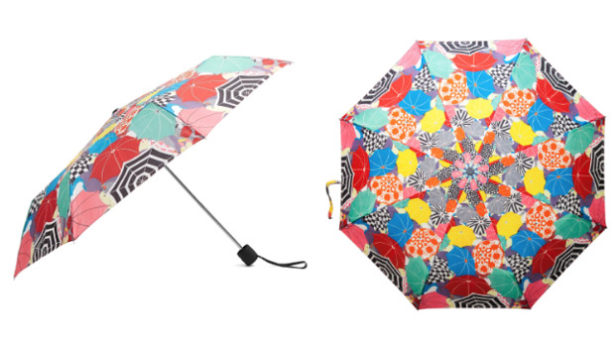 Brighten up your rainy day with this colourful stylish umbrella from the London Transport Museum shop.
An exclusive collaboration with Fulton and London Transport Museum, the umbrella is inspired by Mary Koop's stunning Underground poster – Summer Sales Quickly Reached By Underground.
London Transport Museum shop have you covered for the rainy days upon us, adding a splash of colour to a dull and dreary day.
www.ltmuseumshop.co.uk
Furniture Choice's January Sale – Up To 50% Off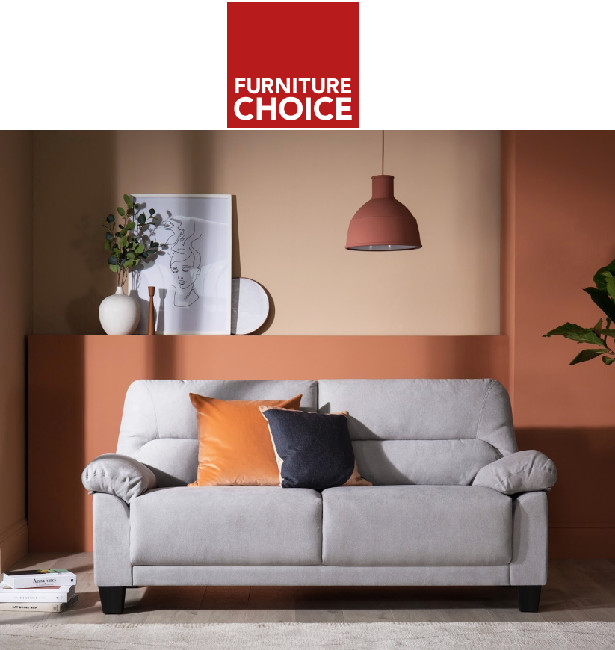 Save up to 50% on furniture, with free deliveries and free returns on all orders.
Austin Small Dove Grey Plush Fabric 3 Seater Sofa – now £299.99 was £369.99 – www.furniturechoice.co.uk
Revealed: least stressful Great British holiday destinations to drive in

With Brexit expected to drive a boom in British staycations in 2020, thousands of UK holidaymakers are expected to opt for a Great British getaway in the New Year. However, as 40% of Brits admit to being stressed out by driving in new areas on UK getaways, all-round automotive experts, Protyre, have crunched the numbers from the Office of National Statistics to reveal which Great British holiday destinations are the least stressful to drive in.
By analysing location data for the country's most popular staycation destinations* on road conditions, the number of accidents and the proportion of licenses that are provisional or have three or more penalty points*, the results suggest that Cambridge, Devon's Brixham, the Peak District's Bakewell and sunny Southend-on-Sea in Essex are among the least stressful holiday hotspots to drive in.
Cambridge has the fewest bad drivers
From using their phone while driving to tailgating and not signaling, the behaviour of other drivers make up the top ten most common annoyances of British motorists. However according to the data on driving licenses (with three or more penalty points), holidaymakers who want to avoid dangerous drivers could be best off visiting the idyllic city of Cambridge. The famed university city, steeped in history, has the lowest proportion of licenses with three penalty points or more. Alternatively, holidaymakers could head for the sunny South Coast in either Falmouth (which came in second), Brighton (third) or Bognor Regis (fourth). Cromer, Bournemouth, Skegness and Whitby had the highest proportion of licenses with three or more penalty points.
Devon's Brixham has the least number of accidents
Whether a dink or more serious collision, when it comes to road accidents, the sleepy fishing village of Brixham in Torbay has the fewest. Also among the least accident prone UK holiday destinations are the resort towns of Southend-on-Sea and Blackpool, which came in second and third respectively. The counties of Lincolnshire, West Sussex and Norfolk had the highest number of accidents of the most popular UK holiday destinations.
The Peak District's Bakewell has the fewest learners
We have all been a learner, but never seem to have the patience when we're behind one. Those looking to avoid being stuck behind one may want to visit the quaint market town of Bakewell in the Peak District. Bakewell is closely followed by the seaside towns of Southwold in Suffolk (second), Hunstanton in Norfolk (third) and Whitby in Yorkshire (fourth). According to the Office of National Statistic's license data, these towns have the fewest learners of all the holiday hotspots. Oxford, Brighton, Blackpool and Southend-on-Sea had the highest proportion of provisional licenses.
Southend-on-Sea, Newquay and Falmouth are pothole-less havens
Poor road conditions can have a big impact on driving experience; so much so that 57% of British motorists rate potholes as the thing they most hate about UK roads. Holidaymakers looking to avoid them might want to consider a break on the coast, as Southend-on-Sea, Newquay and Falmouth have fewest roads in need of repair. Blackpool and Brighton had the greatest number of roads recommended for maintenance.
Brixham in Devon comes top for least stressful driving
When road conditions, accidents, the proportion of provisional licenses and licenses with three or more penalty points are taken into account, the data indicates that Brixham in Devon may be the least stressful place to drive. However, Brixham is shortly followed by Bakewell, Falmouth, Newquay and Cheltenham, and the least stressful place to drive will depend on the individual driver and their preferences. Motorists most concerned about the bad driving of others may want to try Cambridge. Road users most stressed by learner drivers could instead opt for the Peak District and those most aggrieved by potholes might want to head for Southend-on-Sea, Newquay of Falmouth on the South Coast.
Protyre's National Retail Operations Manager, David Sholicar, comments: "There are a great many things that can add to the stress of a road trip. Traffic, road conditions and other drivers' behaviour are not things within our control. Making sure that our car is ready and safe for such a trip is. Our advice is to ensure you have given your car a proper once over. Our help and advice section on Protyre.co.uk can provide tips on how to do this or you can visit anyone of our garages to have a free check."
Ease into the New Year with a Bloody Mary Day cocktail at Rockwell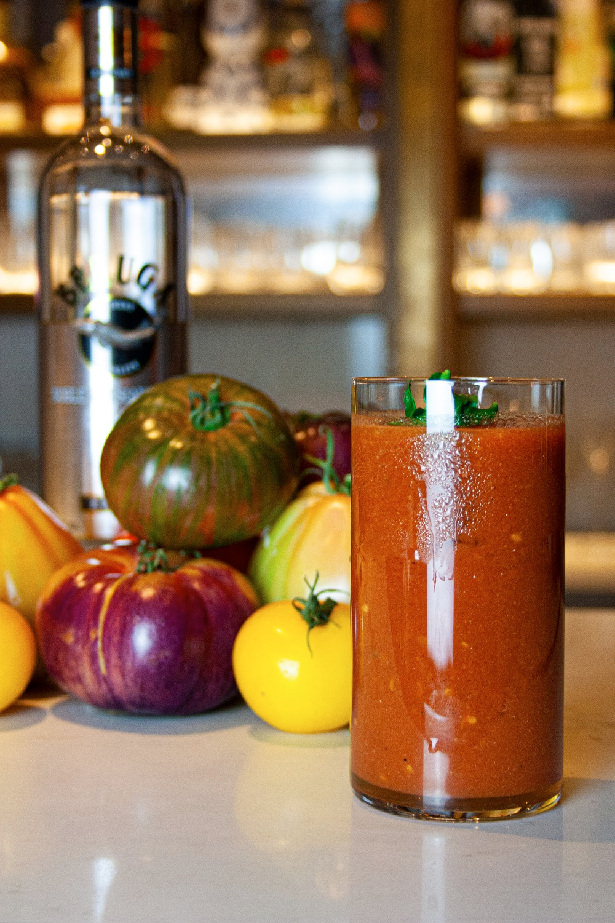 New Year's Day is also appropriately named Bloody Mary Day. Rockwell at Trafalgar St James has created a new drink with Beluga vodka to help you recover in style from the entertainment of the night before and enjoy the first day of 2020.
The Bloody Mary Day cocktail is both delicious and flavourful, made with super-premium vodka Beluga, lemon juice, house spice mix (Fresh Horseradish, Tabasco Sauce, Worcestershire Sauce, Celery Salt, Ground Black Pepper), fresh tomatoes and basil leaves – It is ideal drink to ring in the new year with friends and family.
Bloody Mary Day cocktail – £12 – is available exclusively on both 1st and 2nd January 2020
Rockwell Bar & lounge, The Trafalgar St. James, 2 Spring Gardens London, SW1A 2TS
Self Assessment: Tips For Getting Over The Line
By www.keybusinessconsultants.co.uk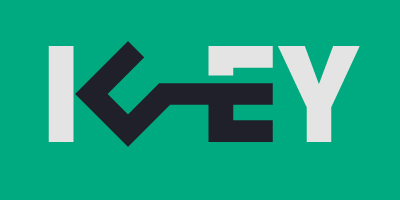 The deadline for Self Assessment tax returns is approaching. You've got until midnight on the 31st of January to have everything done.
Here's our rugby themed guide to making sure you don't end up in HMRC's notebook
A try isn't enough – HMRC isn't quite as strict as a criminal court, but it's still the case that "ignorance of the law isn't an excuse". Make sure you do your homework.
Avoid those penalties – Miss the deadline, and you'll incur a penalty. Anything up to 3 months late, and it's £100. Any later and you'll also be charged interest on your payments.
Bonus points matter – If you get money from your employer outside of your normal salary, you'll have to pay tax on it. Make sure you account for all your income on your tax return.
Don't miss the conversions – If you do business in foreign countries, make sure you use the correct conversion rate for reporting your profits or losses in sterling.
Don't rely on your substitutes – HMRC will not accept "substitute" returns when you are able to file everything online. Make sure you go through the proper procedure.
Keep an eye on the overlap – Sometimes your tax period will not exactly match the tax year. In this case, make sure that you properly account for any "overlap" periods.
Know your forwards from your backs – "Payments on account" are advanced payments towards your tax bill. "Balancing payments" are paid after your tax bill is calculated (this can be a refund if your payments on account were too high).
Play the advantage – Make sure you take advantage of all the possible tax reliefs and deductibles when you fill in your return.
No foul play – You are entitled to reduce your tax liability as far as possible within the letter of the law (but no further!).
Turnover is key – The way you declare your expenses is determined by your annual turnover. If it's under £85,000 you can just enter your total expenses without having to itemise them.
Use it or lose it – Some allowances and reliefs can be carried over from one year to the next. Some are lost if you don't use them within the same year. Make sure you check the rules carefully before trying to carry anything over.
The Veganuary Survival Guide

If you've chosen to venture into the month-long phenomenon of Veganuary, it is important (as with any physical challenge) to be prepared. Suddenly replacing whole food groups in your diet can lead to fatigue and even vitamin or mineral deficiencies. Fortunately, supplement brand and wellness pioneer Solgar has offered its tips to support a plant-based diet and keep you on track for a very successful Veganuary.
Paul Chamberlain, Solgar, Category Development & Product Training Director UK & Ireland comments: "a rich, balanced diet is paramount in ensuring a healthy and fully functioning system. For those embarking on an entirely plant-based diet, we strongly advise looking at the food groups you will be giving up and where you can alternatively find the nutritional value. Well-chosen supplements provide a valuable and simple solution to this issue and are certainly an asset to anybody who will be embarking on Veganuary this year."
So which supplements are right for you?
Most notably, it is crucial that you have a reliable source of vitamin B12, which is vital for many body processes and plays a significant role in the health of your nervous system. Since B12 is most commonly found in dairy products (and eggs and meat), it's easy to become deficient in a sudden switch to a plant-based diet.
Calcium Magnesium and Zinc that are found in meat, dairy and eggs are essential to promote healthy bones, muscles and the musculoskeletal structure and nervous systems. While multivitamins found in meat and dairy deliver active ingredients and essential nutrients, you can replenish these with Solgar's highly functioning VM-75 multivitamin capsules that unlock energy from food, enhance your immune system and boosts energy to name a few.
Finally, Iron is a nutrient used to make new DNA and red blood cells, as well as carry oxygen in the blood. It's also needed for energy metabolism. Too little Iron can lead to anaemia and fatigue and is a common deficiency in a plant-based diet. Solgar offers Gentle Iron, a highly absorbable form of iron.
VITAMIN/MINERAL
OFTEN FOUND IN
DEFICIENCY SYMPTOMS
SOLGAR SOLUTION
Vitamin B12
Meat & Dairy
Fatigue
Sublingual Liquid B12
Calcium, Magnesium & Zinc
Meat, Dairy & Eggs
Decreased immunity & low mood
Calcium Magnesium Plus Zinc Tablets
Multivitamins
Meat, Diary
Fatigue, dizziness, irregular heartbeats, weight loss & muscle weakness.
Multivitamin – VM75
Iron
Meat & Seafood
Fatigue & dizziness
Gentle Iron
All of the above are not only suitable for vegan and vegetarians, but they are Kosher and Halal, too.
Available now from www.solgar.co.uk and selected retailers
Written in the Stars – Your 2020 Essential Viewing Guide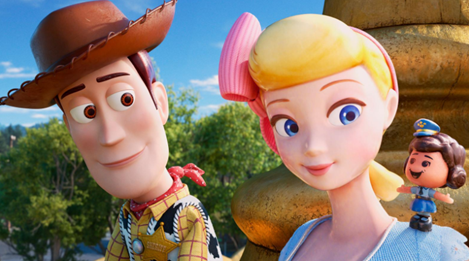 2020 promises a bevvy of new films and TV for fans to sink their teeth into, including much anticipated new seasons of Euphoria and Westworld.
To help fans decide what they should be watching in 2020, NOW TV have created a feature piece working with astrologers, Russell Grant and Francesca Oddie to match all the best new shows and films coming in 2020 with different star signs.
2020 ESSENTIAL VIEWING ACCORDING TO YOUR STAR SIGN
The New Year is an opportunity for new beginnings, new resolutions and most importantly new movies and shows to get stuck into! 2020 is a new decade and there's lots to come: The Outsider, Westworld S3, Save Me S2, Euphoria S2, Once Upon a Time in Hollywood, The Lion King and Joker are just a teaser of what's going to be available to stream at home in 2020.
With so many amazing things to watch it's a wonder where to start, so to help fans decide which film to watch first or which boxset to spend their Saturday binging, NOW TV's in-house Astrologers Russell Grant and Francesca Oddie have matched each star sign with this year's must watch TV and film content to help people choose what to watch in 2020.
Aries, March 21 – April 19
Arians are pioneering, ambitious and passionate. Driven individuals who need suspense to keep them on the edge of their seats. What better than thrillers such as the new seasons of Westworld and Save Me to keep them on their toes.
Taurus, April 20 – May 20
Taureans are calm yet determined. They like to sit back and watch drama unfold, so need to line-up a season or two of their favourite reality shows. Those wanting to sink their teeth into as much drama as possible should watch Geordie Shore or Keeping up with the Kardashians.
Gemini, May 21 – June 20
Geminis are known to be extremely expressive and love a good laugh, so comedy shows such as Righteous Gemstones are all they need to keep them going through 2020. For those Geminis that are looking for something a little more heartfelt, they should watch Rom-Coms like Crazy Rich Asians that will have them both laughing and crying.
Cancer, June 21 – July 22
Cancerians are known to be emotional but also analytical. They love the watching a story unfold, enjoying all the twists, turns and jaw dropping moments – the journey is as important as the destination, so any true crime documentaries such as There's Something Wrong with Aunt Diane will get their pulses racing.
Leo, July 23 – August 22
Leos are known to be large and in charge. They love all things musical, and romantic. Being a born lion and a lover of music what better combination than Disney's live action The Lion King.
Virgo, August 23 – September 22
Virgos are extremely analytic, organised and love things to be perfect. They need something to get their teeth stuck into that will have them on the edge of their seat. Virgos are known to love and complete any challenge thrown their way, so they should flex their detective skills with a thriller such as The Outsider.
Libra, September 23 – October 22
Few signs can compete with the intellect of a Libra. One of many political thrillers such The Plot Against America or The Loudest Voice should be enough to keep them going until their secret inner romantic comes out. Then they'll need to give in to the urge and catch-up on every season of Sex and the City.
Scorpio, October 23 – November 21
Scorpios have extremely dark sense of humours and have intense personalities. They want to watch film and TV that reflects this. Say no more… not only is Leo DiCaprio a fellow Scorpio but he also plays the leading role in Quentin Tarrantino's homage to the darker side of the movie business, Once Upon a Time in Hollywood. Joaquin Phoenix's critically acclaimed Joker is also a great match.
Sagittarius, November 22 – December 21
Sagittarians come across as having a hard exterior but deep down are emotional and take things to heart more than most. They can't take it when things don't have a happy ending, so they'll need some feel good animation – Pixar's Toy Story 4 will keep them smiling.
Capricorn, December 22 – January 19
Capricorns are known to be very family orientated and nothing brings them more joy than spending time with loved ones. Watch the highly loving but also dysfunctional Modern Family to keep a Capricorn content.
Aquarius, January 20 – February 18
Aquarians are eccentric, artistic and extremely intelligent. Elton John biopic, Rocketman, will tick all these boxes and have them humming the tunes for months.
Pisces, February 19 – March 20
Pisceans love an adventure but are also sentimental souls and enjoy taking adventures with friends and family. Action and adventure films like The Avengers and are always enjoyable rides but love and relationships are also important to them, so classic love stories like those in the Downton Abbey box set could inspire their future.
NEW YEAR, NEW YOU
The Royal Ballet Launches Exclusive Fitness Clothing Collection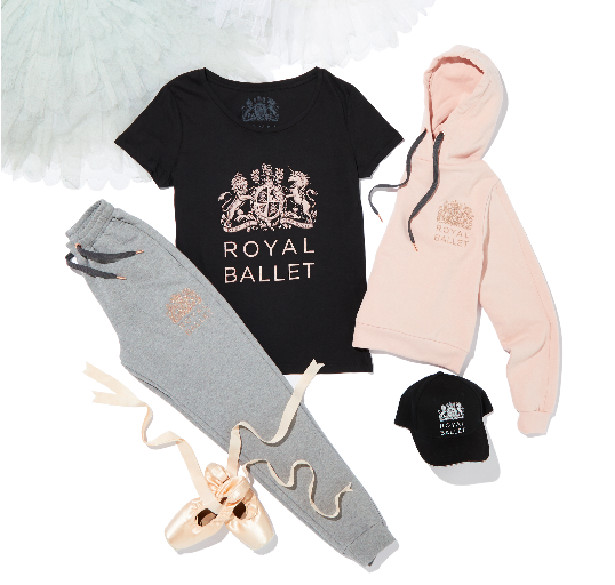 Whether you're looking to stand out from the crowd at the gym or relax in comfort and style, the new luxurious collection of leisure and activewear from The Royal Ballet is a must as you kick start the New Year.
The beautiful eco-friendly garments, made with high-quality materials and attention to detail, offer both practicality and style for a fabulous 2020.
The range is part of the Royal Opera House shop's increased commitment to sustainable sourcing – our partners spin long-lasting yarn in Dukinfield (near Manchester), knit in Leicester, manufacture and embroider in London and screen-print in the hills of Yorkshire.
Featuring products for both adults and children, the range includes fleece-lined hoodies and joggers, leggings, organic jersey t-shirts and stylish accessories.
Make a statement and brighten up your wardrobe in the 'Dancers are both athletes and artists' slogan t-shirt, or choose from striking print t-shirts and cropped dance tops, ideal for an active New Year!
Adults – Top Row: Olga Semi Fit T-Shirt – £20 • Sylvie Hoodie – £55 • Alexander T-Shirt – £20 •
Erik/Maya Joggers – £50 • Tamara/Vaslav Hoodie – £60 • Alicia Dance Top – £30 • Arthur T-Shirt – £20
Childrens – Bottom Row: Teal T-Shirt – £15 • Galina T-Shirt – £15 • Gelsey Dance Top – £22 •
Vaslav/Misty Hoodie – £45 • Knitted Hat – £12 • Black Water Bottle – £25
The Royal Ballet clothing range is available to purchase exclusively at the Royal Opera House shop – shop.roh.org.uk
Guylian's new 100g bars, each containing x4 individually wrapped 25g mini bars are just the thing for New Year as they are a little of what you fancy at under 140 calories per 25g bar.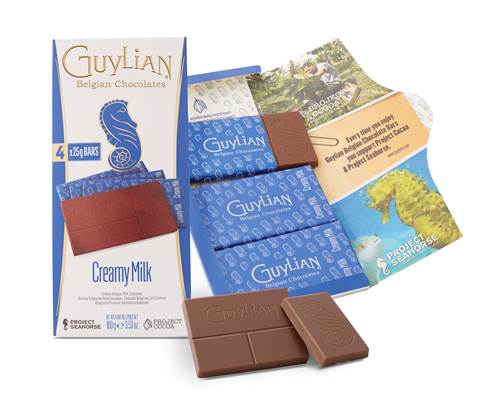 Plus they have good sustainability credentials as each mini bar is encased within a resealable and recyclable envelope, and sales support social and environmental causes; Project Cocoa and Project Seahorse.
The new bars are available in four delicious flavours:
Creamy Milk
Premium Dark 72%
Hazelnut
Salted Caramel
Available through Ocado, in store at Lidl and TK Maxx or online via www.guylian.com. RSP £2.
Amanda Campbell
www.bendlikebamboo.com
My mindset reset program with you – perfect for the new year
BIO
Amanda believes that flexibility builds resilience. Overcoming adversity, Amanda discovered that a flexible mindset impacts everything that matters: your body's ability to repair, how happy and resilient you are and how connected you feel.
"How you think and feel and believe is a mirror image of how you perceive your environment, how you will show up when tested and the health of your body" Amanda Campbell
My story www.youtube.com/watch?v=JMygBC5jNZ0
With a diagnosis of Multiple Sclerosis at age 24 and a paralysis at just 29 years old, Amanda was faced with never walking again. She was stretched to her limit emotionally and physically. With no choice but to succeed and the odds stacked against her, Amanda had to change her mind about what could be possible to cr eate new results.
Embracing a balanced approach, Amanda had to embrace uncertainty and change to discover what she was made of. Learning how to walk and run again led to her transforming her mind, body and life. Now a decade on, Amanda's passion is to inspire others to embrace their obstacles as an opportunity to awaken their potential whilst maximising health.
Amanda truly believes when given the right environment, the mind and body are capable of producing incredible results. Amanda founded her private practice Bend Like Bamboo in 2013 after winning a Go For Gold Scholarship with MS Limited where she specialises in mindset. A year later she co-founded her second start up Nourissh that received funding from VinoMofo with a focus on nutrition. As a proud MS Ambassador, Amanda has built a career speaking about resilience, promoting wellbeing and potential. Her sessions are built around three key core themes of a Happy Mind that is connected to a Happy Body whilst nourishing it with Happy Foods.
W: www.amandacampbell.com.au
FB: www.facebook.com/amandacampbellspeaker
IG: www.instagram.com/amandacampbell_speaker/
Twitter: twitter.com/AmandaC_health
LinkedIn: www.linkedin.com/in/amandacampbellau
YouTube: www.youtube.com/user/BendLikeBamboo
Blog: www.amandacampbell.com.au/blog
W: www.bendlikebamboo.com
FB: www.facebook.com/BendLikeBamboo
IG: www.instagram.com/bendlikebamboo
We've officially entered Dreaduary: The dreaded time of the year between New Years and Australia Day where back to work blues are at an all time high. Your friends are still on holiday, kids are still out of school, and work is slow…but not slow enough to take more time off.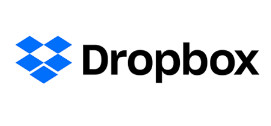 There is a reason that 'Blue Monday' – officially the most depressing day of the year falls on the third Monday of January and a report from RedArc, a mental health support network, found a 29% average increase in the number of new patient/employee referrals for mental health conditions in January vs. December over a five-year time frame. After the festive rush of Christmas comes to an end, employers shuffle back to work and get back in the grind.
Australians are slowly coming back to work refreshed, recharged and ready to make the year ahead better than the last. Before you know it, bad habits kick bac k in and old ways of working start to creep back in. We're encouraging Aussies to get control of their work day in the new decade.
Dropbox is asking Australian workplaces to break the cycle by making practical and lasting changes to the way their teams work. We know that helping our employees minimize distractions is equally beneficial in the sense that work is completed with better focus and workers can get out the door and enjoy the long Aussie summer.
Dropbox curated a list of successful work hacks everyone can tap into to start their new year on the right foot to beat the back to work blues and break bad work habits.
Dropbox's five tips to help employees work smarter this summer:
1. Try the Pomodoro Technique – Allocate 25 mins to complete each task, followed by a 5 min break. This is an especially useful technique for perfectionists who always spend that little bit longer on a task than they need to
2. Kno w your body clock – know when you work best, and do your best work then
3. Minimise distractions – suspend email and chat notifications so that you can engage in deep interrupted blocks of quality work
4. Do batch work – knock out series of tasks that require similar levels of cognitive output e.g do a batch of admin work when your cognitive levels are low or a batch of creative writing when your cognitive energy is high
5. Take breaks and get out of the office – re-energise by getting out of the office for a break or consider doing a walking meeting outside instead of in the office
Coming back to work after the holidays is going to be hard for everyone, so we hope this tips can help make Dreaduary more bearable for your readers/viewers by adopting these habits within their workplace.
PANTONE COLOUR OF THE YEAR CLASSIC BLUE FURNISHINGS FROM MY FURNITURE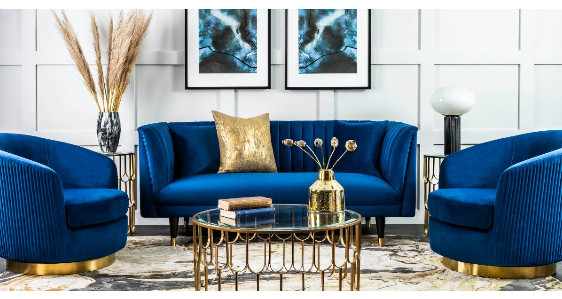 With Pantone recently announcing their Colour of the Year 2020 as CLASSIC BLUE, the interior world has been embracing this regal colour. Designer furniture retailer MY Furniture have a fantastic selection of pieces which match perfectly the announced colour trend!
For further information visit www.my-furniture.com or call 0800 092 1636 for further information.
Colour by Nature
The Albion Bath Company are able to colour match the exterior of their luxurious painted baths to any of the Farrow & Ball or Dulux Trade colours, offering endless scope for interior design.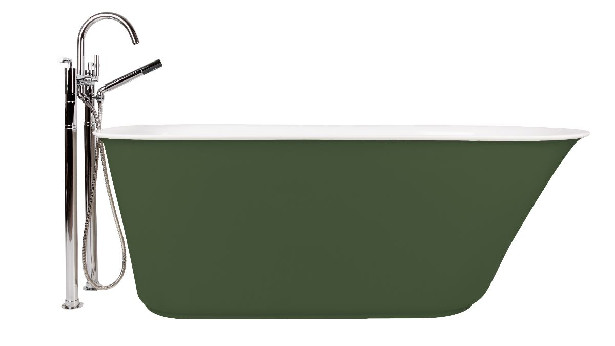 A sumptuously deep, freestanding bath is a must for those wanting to create a luxury bathroom and naturally it should be the focal point of the room. Customers of Albion can choose from hundreds of colours including the new shades from Farrow & Ball. In association with the Natural History Museum, the recently launched 'Colour By Nature' collection features sixteen new paint colours inspired by the natural world. These new images from The Albion Bath Company showcase just some of these beautiful shades on their luxurious free-standing baths.
Pictured above: Origine Single Bath in Farrow & Ball Shade 'Duck Green', from £2,340.00.
THE UK'S ONE STOP SHOP FOR RECYCLED INTERIORS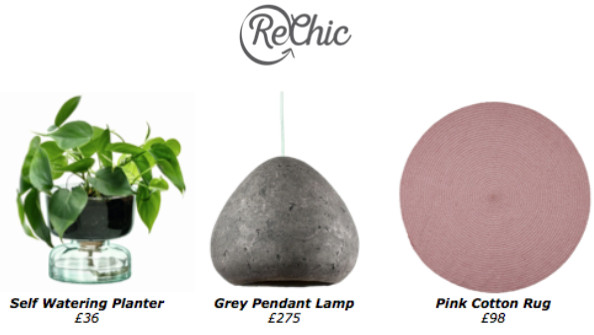 For fabulous furnishings that are also kind to the planet, look no further than ReChic, exclusively selling homeware containing recycled materials.
From beautiful bowls and soft knitted throws made from recycled bottles, to stunning sustainable pendant lights and high-spec pots and pans made from scrap metal,
ReChic enables guilt-free interior styling by offering a whole website full of eco-conscious, on-trend products.
Giving waste materials a new life as striking pieces of furniture and accessories, whilst at the same time reducing landfill is at the heart of the ReChic concept.
Born from a love of sustainable yet contemporary home decor, ReChic is the brainchild of ex-Heal's merchandiser, Andrew Edge, whose passion for sourcing ethically-made products has
culminated in an exciting new online store with a wide range of stylish products.
"When decorating my own home I wanted to purchase modern, recycled products and realised there wasn't one single place to find everything I needed.
Avoiding virgin materials has massive benefits, and there is no reason for homeware not to look good and wear well, whilst protecting our planet at the same time."
Sourced from like-minded retail partners, ReChic is actively encouraging us to be part of a circular economy, to ensure a better quality of life for our children and grandchildren, without compromising the present.
For the full collection visit www.rechic.co.uk.
RISE AND SHINE WITH THE 'EGGSTRA' SPECIAL EGG CUP!
Egg Cup – £11.95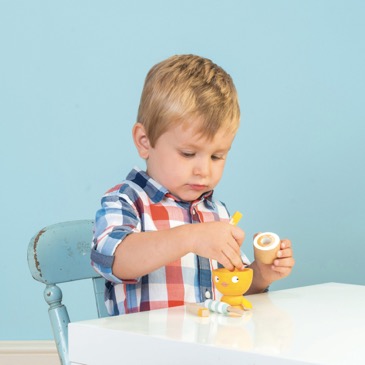 How do you like your eggs in the morning? Let your little one prepare breakfast in bed for you, and watch their face light up when you join in the fun with the 'egg-citing' Egg Cup set from Le Toy Van.
With a world of eggy-delights to explore, the wooden set in pretty shades of duck egg blue and bold and bright yellow comprises of six pieces, including an endearing chick egg cup with hand-stitched felt wings, a natural wood egg with a magnetic top, a hand-painted wooden spoon, and not forgetting the all-important hot buttered toast soldiers, perfect for those little hands to dip!
Made from durable, sustainable rubberwood, these eggs aren't just for Easter, but will keep toddlers entertained all year through.
The Egg Cup set is compatible with all Le Toy Van Honeybake collection toys – and is perfect for little hands, encouraging imaginative role play, social and language development and interaction.
Suitable for ages 2+.
—
www.letoyvan.com
OUT WITH THE OLD IN WITH THE NEW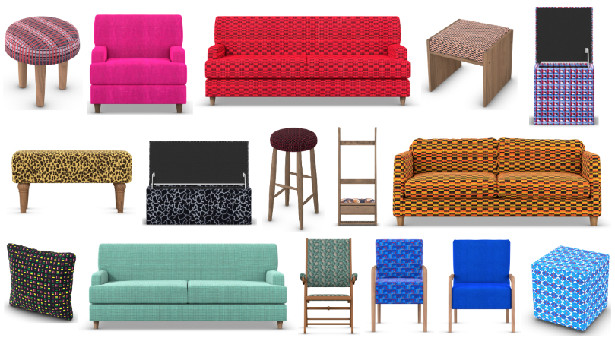 Prices start from £60 – £2000+
As we now enter a new decade, what better way to start the new year than to spruce up your home with the Moquette Furniture Collection from the London Transport Museum shop.
The collection is made from traditional Moquette fabric which has been used on London Transport since the 1920s.
With over 30 classic Moquette fabric designs to choose from and over 20 furniture items to customise, you are sure to find a piece that will transform any room you put it in.
Combat the post-Christmas clear out!
Great Little Trading Company are experts when it comes to stylish yet practical storage solutions for family homes. Discover their tips for decluttering to create a calm and organised spaces for families.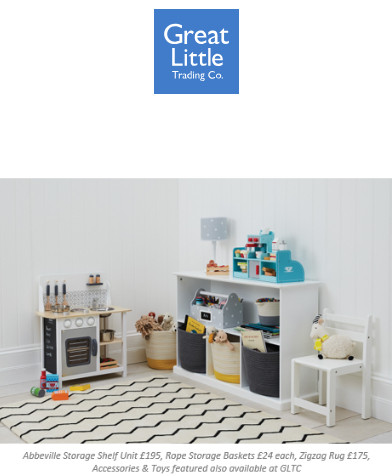 Now that the Christmas decorations are down and safely stowed away till next year, it's time for the New Year clear up. Great Little Trading Company (GLTC) have clever storage solutions for all manner of toys in all shapes and sizes – and for any room of your home. From roomy storage furniture to fit board games and tabletop toys, to baskets and caddies for all those little bits of Lego, here's GLTC's expert advice for the 2020 clear up.
Toys here? Toys there? Toys everywhere?
Having a tidy up can seem like an epic challenge, but it's simple with some all-mighty storage solutions on hand. GLTC specialise in storage that not only helps you create a happy, organised space but also looks fabulous. It's the kind of toy storage you don't mind having on display once the kids have gone to bed.
Just because you're a parent, doesn't mean your home has to become a style-free zone."
– Jamie Reeve, CEO at GLTC
GLTC's Abbeville Cube Storage is a versatile formula for organising mess & clutter. Its open cube shelving units are the perfect height for children to easily reach their toys and the range is available in wide, tall, and low units to suit rooms of all sizes.
When having a clear-out, Cube Storage is great at helping you divide, sort & conquer clutter. Separate the bricks from the animals with GLTC's gorgeous Canvas Storage Cubes and Baskets, designed to fit their Abbeville units. At the end of the day you can simply pop all the toys back in the baskets, making tidy-up-time a whole lot quicker.
Available in White, Stone or Cloud Grey, GLTC's Abbeville Cube Storage slots seamlessly into living rooms, kitchens, and playrooms.
Homes for all the new toys
Short on space? GLTC's Alba Playroom Storage has the answer. This flexible modular storage system allows you to create your own unique storage, without the cost of built-in cupboards.
With Alba, reorganising your space is easy. Pick the units suitable for your room and stack them up to make the most of any space, large or small. The units come in skinny, regular, and corner designs to fit rooms of all shapes & sizes, even those awkward nooks that often get neglected.
Alba's large capacity means they'll be lots of room for new toys. There's the option to go for
low shelves and drawers with smooth handles so children can easily access their toys, as well as high cupboards to keep toys with small pieces out of reach of the littlest family members.
With endless possibilities to tailor Alba to your space, it's a sure-fire way to help tackle the pre-Christmas clear out.
Style it your way
GLTC's Canvas Storage Cubes, Rope Storage Baskets & wipe-clean Oilcloth Storage Cubes are designed to fit the Abbeville and Alba collections. The wide range of designs and colours available make it easy to inexpensively update the look of a room as yours or your child's taste develop. From snazzy grey stars, to cool cars or soft to touch, ivory woven rope, there's a design for everyone.
GLTC's customers love how versatile theses cubes and baskets are. They can be carried to different rooms for play time on-the-go, and used to store toys, books, towels, laundry & all sorts.
Dot them around your house or team them up with GLTC's Abbeville or Alba units to keep clutter at bay. They're a must-have to tame even the wildest mess!
Plus don't forget the GLTC New Year Sale is still on! Save up to 50% off storage, furniture, interiors, beds and toys until Monday 13th January. Includes bestselling storage lines such as Abbeville and Alba!
Discover GLTC's huge range of storage solutions at gltc.co.uk or follow them via the links below:
Instagram: @great_little_trading_co
Facebook: @Greatlittletradingco
YOU'RE THE KEY TO MY HEART


Give your loved one the key to your heart this Valentine's Day, with the gorgeous red Ballet Shoe Keyring, available at the Royal Opera House shop.
From the fluid, satin lines to the beautiful silky bow, the Ballet Shoe Keyring is the ultimate adornment to any set of keys or bag… and really will make your partner's heart dance this Valentine's Day!
Red Ballet Shoe Keyring – £5
Royal Opera House shop – shop.roh.org.uk
BURNS NIGHT: Celebrate with J&B Rare's Bobby Burns Cocktail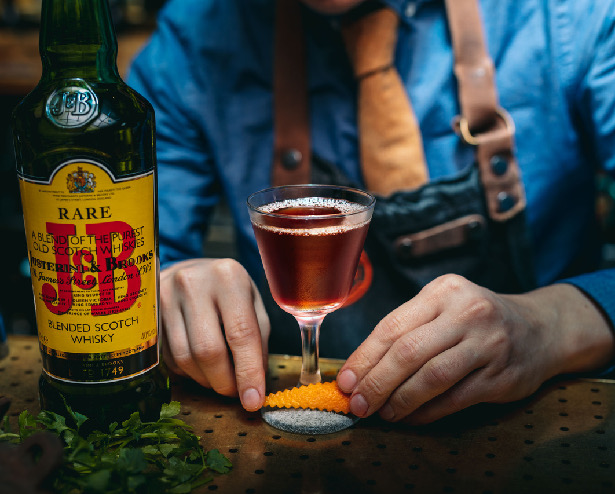 There is no better way to shake off the January blues than by celebrating Burns Night on the 25th January 2020. Observe this historic event and raise a glass to Robert Burns with the classic Bobby Burns cocktail, which has been given an unexpected 'Rare' twist by world-renowned Jason Scott, owner of Bramble Bar and the iconic blended Scotch whisky, J&B Rare.
The J&B Rare 'Bobby Burns'
This year why not take a twist on the traditional and make J&B Rare Scotch whisky part of your celebrations. Created in the 1930's (at the very same time the first known printed recipe of the Bobby Burns appeared in Harry Craddock's The Savoy Cocktail Book), J&B Rare has a light flavour profile, which makes it the perfect canvas for whisky cocktails such as The Bobby Burns.
Craddock's original recipe called for Italian Vermouth and Scotch Whisky with 3 dashes of bitters, Jason Scott's twist on the traditional combines J&B Rare with Balthazar Vermouth, Benedictine and Peychaud bitters, creating a subtle yet complex Bobby Burns.
Now in its 219th year, Burns Night is a true celebration of friends, food and whisky. What better way to mark the occasion than with Jason's instant classic. To make the J&B Rare Bobby Burns simply:
Add ice to a cocktail shaker. Pour in 50ml J&B Rare, 25ml Balthazar Vermouth, 5ml Benedictine and 2 dashes of Peychaud Bitters. Stir and strain into a chilled coupe glass. Garnish with a fresh lemon peel twist.
J&B Rare has been distilled, blended and bottled in Scotland since the 1930's and is a blend of 42 malt and grain whiskies. The heart of J&B Rare is formed from the finest Speyside malts including Knockando, Glen Spey, Auchriosk and Strathmill. The blend is returned to the cask for a further three years' maturation which brings together the bold flavours of the single malts with the lighter grain whiskies adding fullness and depth to the blend.
Ask for a J&B Rare Bobby Burns at The Beaumont Hotel in Mayfair.
RRP: £22.50 ABV: 40% Available to purchase from: Waitrose, thewhiskyexchange.com masterofmalt.com and Justerini & Brooks
@JBRareWhisky #TheUnexpectedWhisky
Simple Way To Vibrant Health How To Guide.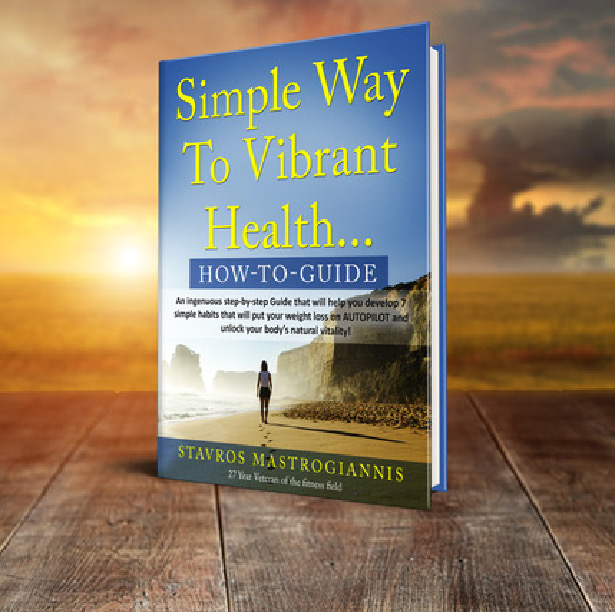 One of the biggest New Year resolutions is to lose weight and get in shape. Unfortunately, over 90% of the people who lose weight end up regaining the weight back. My name is Stavros Mastrogiannis and I am the author of Simple Way To Vibrant Health How To Guide. It's unlike any other weight loss approach on the market today. I have been in the weight loss field for over 27 years and I specialize in sustainable and healthy weight loss. I have put all my experience on how one can lose the weight they want, but more importantly how to do it in a way that will enable them to keep the weight off for life. I know there are thousands of weight loss programs on the market today, but I promise you, when it comes to sustainable weight loss, you will not find a more effective approach. simpleway.samcart.com/products/how-to-guide.
Bump Boxes launches the Bump Fund for  mom-focused companies 
The fast growing subscription company will invest up to $1 million into  early stage mom-focused companies.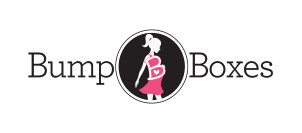 Jan. 8, 2020 (PEORIA, Ill.)​—Bump Boxes will invest at least $1 million into other mom-focused  companies beginning in 2020. This comes after the company has doubled revenue for three  consecutive years and grown the team to nearly 50 employees. Christine Deehring, CEO and co-founder, said that investing in other mom-focused companies  is the next step in her vision for the company. "As we enter our fifth year at Bump Boxes, our continued growth enables us to solve even  larger challenges across our industry, including the lack of investment capital for  women-focused and even women-owned businesses," Christine Deehring added. The company will begin investing in early stage startups, immediately, regardless of location. "We're intentionally interpreting 'mom-focused' as broadly as possible," said Leland Deehring, CIO and co-founder of Bump Boxes. "It could be a company that directly sells to moms or  moms-to-be. It could also be a company founded by a mom. What's important is that the entrepreneurs are ambitious about their own growth. Whether they're building an online  business, an offline business or some combination of the two, we've got five years of real world experience to share. With Paul involved, we have access to ten additional years of investment  experience and thousands of other entrepreneurs that have been enormously successful." Paul Singh, Bump Boxes CRO and founder of Results Junkies, an investment firm based near Washington, DC that has invested in thousands of entrepreneurs over the last decade, said  Bump Boxes will seek out early stage entrepreneurs and make decisions quickly. "I initially joined the company as an investor but quickly bought into Christine's larger vision,"  Paul Singh said. "We're in a position to provide capital and functional expertise to other companies, that's exactly what the best entrepreneurs expect today."
The company is expecting to deploy up to $1 million within the first year. "With Bump Boxes being closely held and Results Junkies being privately owned, we have an  enormous amount of flexibility," Paul Singh added. "We'll invest in high growth companies.  We'll invest in Main Street companies. What's important is that the entrepreneurs need to be  ambitious." Dana Singh, Partner at Results Junkies, emphasized the Bump Fund's focus on helping  mom-led and women-led companies. "Results Junkies has already been funding women-led companies, and this partnership with  Bump Boxes is only going to amplify that further," Dana Singh said. "If you're a mom or you're  serving a mom, we want to speak with you. Whether you're high growth or more interested in  steady growth, we may have a funding option for you." "We're founders funding founders," Christine Deehring added. "We're going to empower  many more entrepreneurs over the coming years." To apply to the Bump Fund or get more information, go to bumpboxes.com/bump-fund About Bump Boxes Bump Boxes is the largest, fastest growing subscription box for mom and baby. Open positions are posted atbumpboxes.com/careers
ATTITUDE WITHOUT ALCOHOL: BREWDOG LAUNCHES TWO NEW ALCOHOL FREE BEERS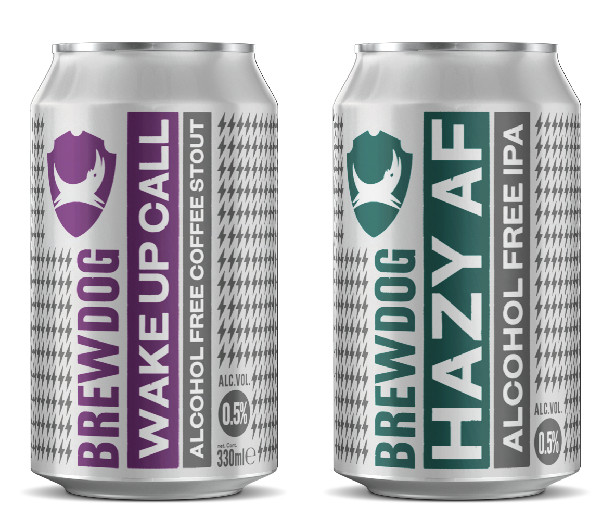 · London January 2020 – Independent Scottish brewer, BrewDog has announced it will be expanding its core range of alcohol-free beers with two tasty new additions. Wake Up Call, a breakfast Coffee Stout, and Hazy AF an alcohol free take on its existing New England IPA, Hazy Jane.
· Both beers will be available from January 2020.
· The move comes as the brewer continues its mission to prove that alcohol-free doesn't have to equate to taste free – these two new beers bring all of the attitude, all of the flavour – but none of the alcohol.
· Wake Up Call, and Hazy AF will join BrewDog's existing alcohol free offering, Punk AF, a bold take on the BrewDog classic Punk IPA that changed the face of craft beer across the globe, and Nanny State – the UK's best selling alcohol free craft beer, and BrewDog's fourth biggest product in the UK off-trade.
TASTING NOTES:
Wake Up Call 0.5% – Coffee Stout, available via BrewDog.com:
This is a flavour-packed, alcohol-free breakfast beer from BrewDog. Toasty, chocolatey coffee on the nose, with a subtle coffee derived bitterness and smooth milk sugar finish. Full flavour, no alcohol, wide awake.
Hazy AF 0.5% – East Coast IPA, available at Sainsburys, Morrisons, BrewDog.com:
East Coast meets alcohol-free in this juiced-up flavour bomb from BrewDog. Tropical fruits and grassy notes mix it up, with a slight grainy base from the oats and wheat for a smoother ride. Full flavour, no alcohol, all out New England.
For more information, please visit: www.brewdog.com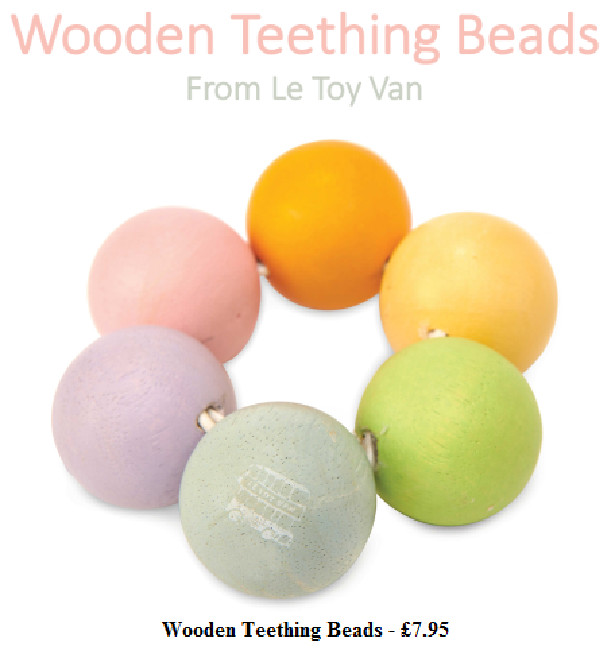 BURNS NIGHT: celebrate with an alternative whisky from England – Cotswolds Single Malt Whisky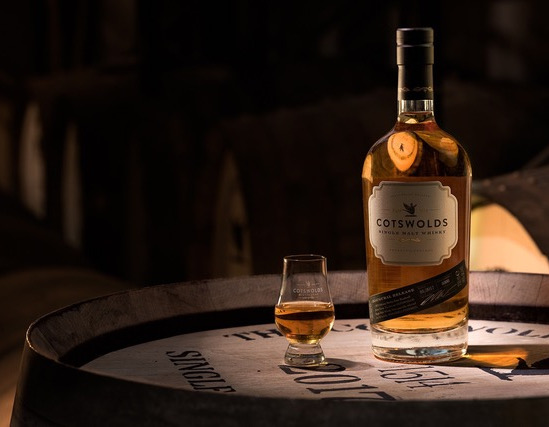 When raising a glass to toast Scotland's national poet Robert Burns, on the 25th January 2020, why not be alternative and drink a dram from a distillery in England? Award-winning Cotswolds Single Malt Whisky would be a great choice.
Launched in October 2017, Cotswolds Single Malt Whisky is the first whisky ever distilled in the Cotswolds. The distillery uses 100% locally grown, floor-malted barley and matures the whisky in first-fill ex-Bourbon barrels and reconditioned red wine casks. The whisky is rich, fruity and sippable with notes of honey, Seville orange marmalade and dark red fruits. Each bottle lists the barley variety, harvest year and local Cotswolds farm it was grown on.
Cotswolds Single Malt Whisky recently won a Gold at the World Whiskies Awards 2019, a Gold at the International Wine and Spirit Competition 2019 and took 2 stars (one of only two whiskies to do so) in the 2019 Great Taste Awards.
The distillery's cask strength whisky release, Founder's Choice Single Malt Whisky, was recently awarded the title of Best English Single Malt at the World Whiskies Awards 2019, a Double Gold at the San Francisco World Spirits Competition 2019 and a Gold at the International Wine and Spirit Competition 2019.
Cotswolds Single Malt Whisky RRP: from £44.95 for a 70cl bottle. ABV: 46%
Available from: waitrose.com, majestic.co.uk, thewhiskyexchange.com, Harrods, Laithwaites and cotswoldsdistillery.com
Founders Choice Single Malt Whisky RRP: £64.95 for a 70cl bottle. ABV: 60.4%
Available from: masterofmalt.com, amazon.co.uk, thewhiskyexchange.com and cotswoldsdistillery.com
Why be dry in January?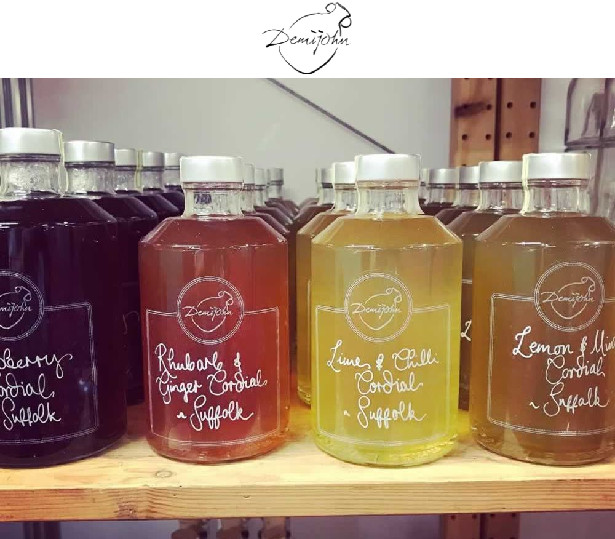 Happy New Year and roll on Spring. Frances has written another one of her hilarious blogs called New Year, New Yum (www.demijohn.co.uk/blog/new-year-new-yum/?ct=t%28winter%231%29) ! I recommend you read it for some light hearted entertainment, as well as some fabulously tasty new recipes.
We think there is no reason to be dry in January. You may, like us, be off the pop and on a reduced diet after festive excesses? All the more reason therefore to try out our super range of non-alcoholic cordials or make your salads a little more exciting with our extensive range of oils and dressings. If it works for us, it could work for you too!
There are also an amazing amounts of birthdays at the start of each year, and Demijohn goodies make fabulous birthday presents.
National Express celebrates a cracking end to the noughties
​


27th December was the busiest single day in company history with over 78,000 passenger journeys
More coach passengers than ever before on both Christmas Day and Boxing Day
Over 30,500 seats were added to the coach network to cope with rail disruption caused by RMT strikes and a whopping 386 rail engineering projects.
National Express has reported its busiest ever festive period with more people choosing to travel by coach as passenger numbers for both Christmas Day and Boxing Day surpassed last year's record figures.
The UK's largest coach operator carried more passengers than ever before over Christmas with Friday 27 December 2019 being reported as the busiest single day for travel in the company's history with over 78,000 passenger journeys.
Passengers travelling on Christmas Day increased by an impressive 27%, and by 5% on Boxing Day compared to 2018.
The figures provide an interesting insight into how people spend their time in the 21st century, particularly over the festive period.
Chris Hardy, managing director for National Express Coach, said: "We're moving towards a 24/7 society where there is an expectation for services to be available around the clock, regardless of the time of year.
"With families more spread out than ever before and an increasing number of people working over the festive period, demand for coach travel at this time keeps getting stronger."
The addition of extra coach services rescued the festive period for travellers who had to once again contend with widespread rail disruption. With trains not running on Christmas Day, limited services on Boxing Day, South Western Railways strikes ongoing for the whole of December and 386 rail engineering projects taking place over the festive period; National Express kept people moving in the last few weeks of 2019.
Chris Hardy continued: "We're well known for providing great value travel all year round and we're conscious that this is especially important to our customers at Christmas, when there are very limited travel options.
"But we're also being chosen because we offer unrivalled connectivity across the UK."
National Express is the UK's largest coach operator, running 1,900 plus services each day (2,100+ on a Friday) . It also operates services direct to the terminal for all major UK airports 24 hours a day with 1,100 airport services every day.
For further information visit www.nationalexpress.com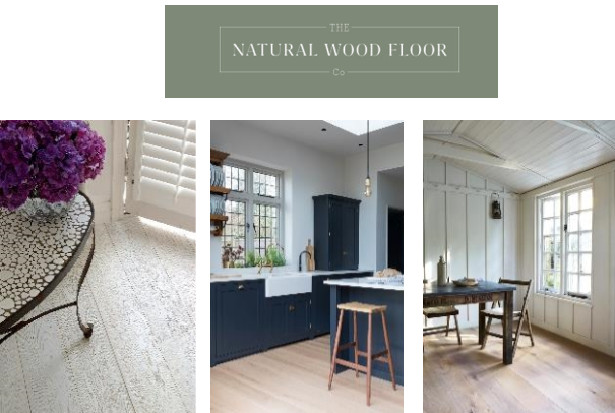 Lighter and brighter with wood flooring for spring
When looking at design trends for a home revamp in 2020 look to the flooring – wood flooring with a light hue is a key look that brings with it a timeless feel that will last the decade through and beyond.
As spring-time approaches, light wood floors are enjoying a resurgence, filling the home with an airy feel that makes the decorating possibilities almost endless too. From chic and contemporary to rustic and homely, a light wood floor will make any room feel bigger and brighter.
Create the look with any one of a range of wood finishes, from White Mist to Coastal Grey or the very popular Silver White. The beauty of wood flooring is more than surface deep too – as it is a highly practical choice that is suitable for any room in the home and is simple to look after. Choose an engineered wood from The Natural Wood Floor Co and it can be used with underfloor heating for those colder months of the year and refinished over time to suit your décor.
For details call 028 871 9771 or visit www.naturalwoodfloor.co.uk
Introduce the Pantone colour of the year into your home, whilst sticking with a green stance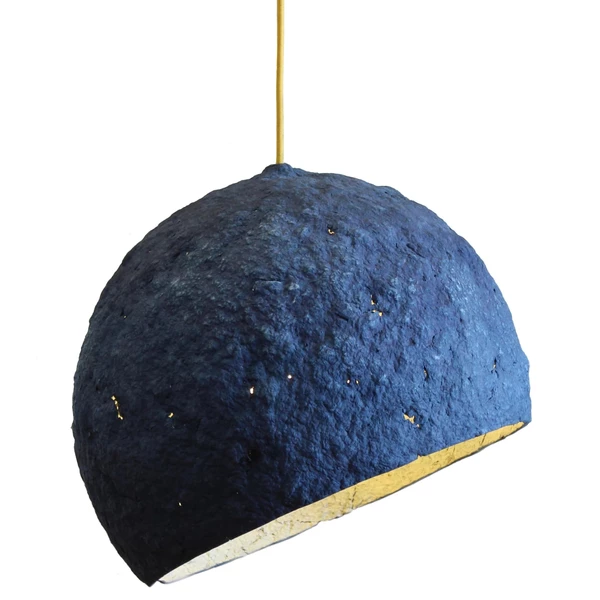 ReChic's broad range of eco-friendly homeware is made from recycled materials, including vases, lighting, soft furnishings and kitchen essentials.
And with Classic Blue declared as 'timeless and enduring', you can source ethically-made products that will last the test of time.
Recycled Pluto Blue Pendant Lamp, £200
Recycled Cotton Large Blue Cushion Square, £26
Recycled Cotton Blue Cushions, Twin Pack, £26
Recycled Glass Mini Posy Bud Vases, £7 each
Recycled Plastic Blue Kilim Rug, £140
All from www.rechic.co.uk
"CRISPY ON THE OUTSIDE, FLUFFY ON THE INSIDE" – RUGBY HARDMAN JOE MARLER
SHOWS OFF HIS SOFT SIDE IN VIDEO
TO CELEBRATE FREE FRIES FRIDAYS, EXCLUSIVELY ON THE MY MCDONALD'S APP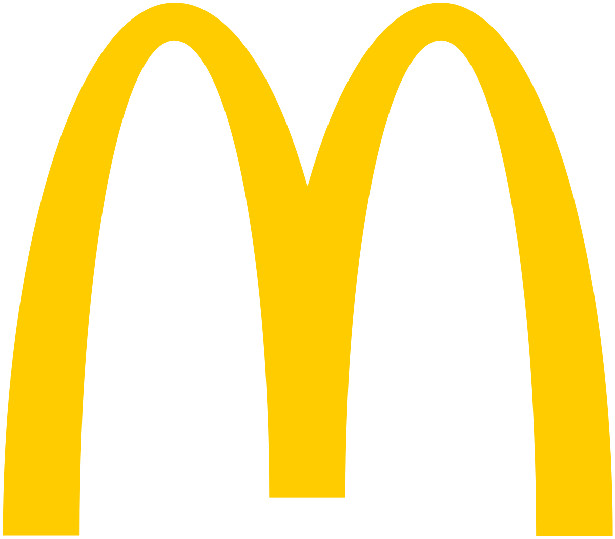 Rugby star Joe Marler is the latest in a line of celebrities to come on board to raise awareness for the My McDonald's App
Free Fries Friday is part of the Appy Days bumper calendar of deals running throughout January
Friday 10th January 2020: National rugby hero and all-out hardman, Joe Marler, has partnered with McDonald's to create a tongue in cheek video promoting its Free Fries Friday offer, exclusively to the My McDonald's App.
The England Rugby Squad and Harlequins forward who is known for his dry sense of humour and blunt delivery, openly pokes fun at the usual style of content brands often partner with celebrities to create.
Marler is seen educating the viewer on the theory behind his perfect partnership with McDonald's as he is in fact, just like McDonald's fries, "crunchy on the outside and fluffy on the inside".
Set in Joe's usual surroundings of a rugby field and training gym, Marler shows off his bicep curling, deep scowling hard man reputation, before opening up to the camera and revealing his softer side. Joined by his faithful friend Juniper – an adorable Cavalier, Schnauzer and Poodle cross – he reminds viewers that he is in fact fluffy on the inside – just like McDonald's fries.
Joe Marler said: "I get approached by brands to partner on campaigns a lot but this one was totally different. It was a great fun to film and I loved the no-nonsense approach to the creative. It was of course massively helped by all the free McDonald's Fries and meeting my new best mate Juniper. What a ledge. Can't go wrong really, can you?"
McDonald's is offering customers 24 deals over 23 days to brighten up the month of January.
The daily deals, which include vegan and vegetarian options, are exclusively available through the My McDonald's App, which also enables customers to beat the queue, enjoy table service, customise orders and remember their favourite orders.
The My McDonald's App can be downloaded for Apple or Android phones through the following link: spr.ly/MyMcDonaldsApp
The Joe Marler partnership is the latest in a series of creative campaigns to promote the My McDonald's App and its benefits. Other recent celebrity collaborations have included the likes of world-famous magician Julius Dein, Love Island stars Alex Bowen and Olivia Bowen Buckland, football YouTube sensation Emmanuel "Manny" John Brown, The Queen of Dictionary Corner Susie Dent and grime legend Lethal Bizzle.
Cosy bedrooms for little dreamers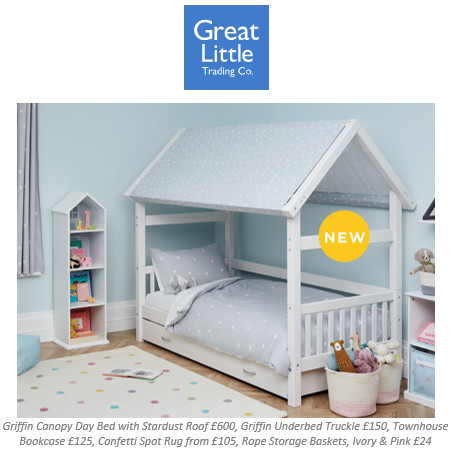 New year. New bedroom. Spruce up your child's bedroom this January with Great Little Trading Company's essentials for better bedtimes
Great Little Trading Company (GLTC) have everything you need to create a snug sleep haven for your little one, including comfy beds, mattresses & bedding sets specially designed for children. Parents can rest easy too, because all GLTC's furniture is strictly safety tested and built to last.
Make your snuggle bug's sleep space as special as they are with GLTC's ideas for cosy children's bedrooms, featuring beautiful, NEW beds for 2020.
Go for soothing colours
The secret to a sweet night's slumber? A relaxing place to rest your head.
Vicky Dawson, CEO of the Children's Sleep Charity, recommends choosing soothing colours for a child's bedroom:
"Their sleep space should be relaxing rather than stimulating. Neutral colours are good choice for a calm bedroom environment."
One way to add a sprinkling of magic to child's bedroom without using bright colours, is to opt for a pattern. GLTC's twinkly grey stardust print, will delight a child's eyes without overstimulating them before bedtime. The print is available in a wide range of products including children's bedding, wallpaper, and blackout curtains.
The NEW Griffin Canopy Day Bed with Grey Stardust Roof even offers children the chance to sleep under the stars without leaving their room. Now that's magic!
This sturdy house-style day bed with its starry canopy roof is made from solid wood and MDF panels, and is painted in a Bright White finish. Add the NEW Griffin Underbed Truckle for a handy spare bed for sleepovers.
Two beds are better than one!
Siblings sharing a room? Take their space to new heights with one of GLTC's sturdy bunk beds. They save on floor space and provide room for storage drawers or a spare bed underneath. All of GLTC's are safety tested to pass British Standards for raised beds and have safety rails to ensure a child doesn't roll out of bed.
The NEW Griffin Bunk Bed is a great choice if you're looking for longevity. It converts into two singles for when your kids get older and move into separate rooms, or simply get bored of bunks.
Make room for sleepovers & homework
As children get older, their needs change. A bedroom isn't simply a place for sleep anymore, it also becomes a hub for homework and sleepovers.
The NEW Nimbus Bunk Bed, available in Straight or L-shaped configuration, combines two roomy sleep spaces and whole lot of storage. Kids can use the lower bed as sofa space to relax and read a book or invite a friend round for a sleepover.
Alternatively, the NEW Nimbus High Sleeper Bed is the perfect solution for budding brainiacs. It's the dream set up for older kids who need a quiet place to study. The built-in desk has plenty of room for laying out revision guides and a handy desk organiser. This high sleeper also has a large pull out wardrobe and plenty of shelf space for books and mementos or storage baskets.
Up the comfort factor
Add the finishing touches to a child's bedroom with snuggle-worthy bedding. GLTC's beautiful duvet cover sets are all made from 100% soft cotton to ensure your child gets a good night's sleep. GLTC Buyer, Karen Murray explains why pure cotton is a great choice for children:
"Natural fibres allow for breathability meaning that they absorb the heat from our bodies during the night, so keep children cool and dry. During colder months, cotton bedding absorbs and retains body heat, so will help children stay warm. It's very clever."
All bedding sets from £38.00
Make sure your child sleeps deep and dreams sweet with GLTC's collection of versatile beds and cosy room accessories. Check out their full range at gltc.co.uk or follow them via the links below:
Instagram: @great_little_trading_co
Facebook: @Greatlittletradingco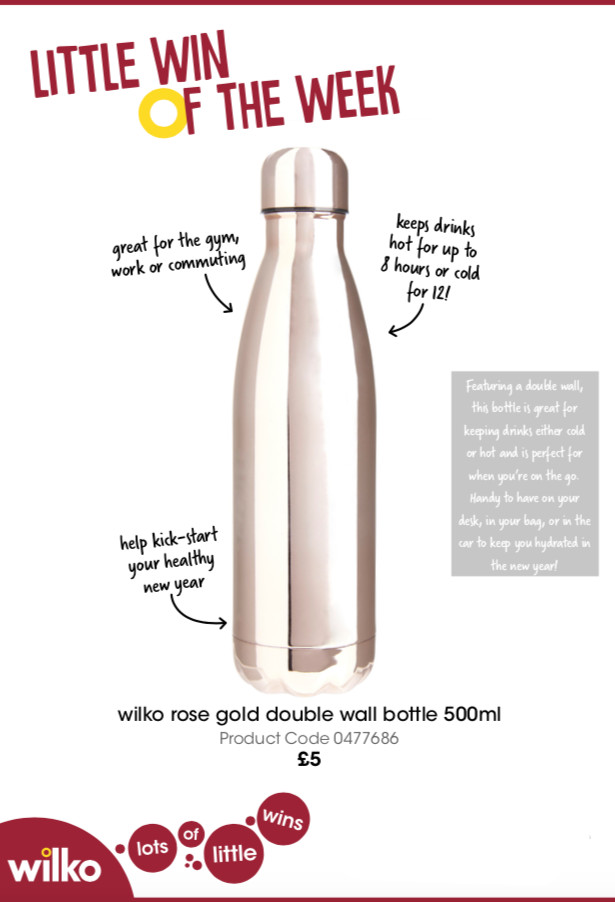 New Style in 2020
www.hockerty.uk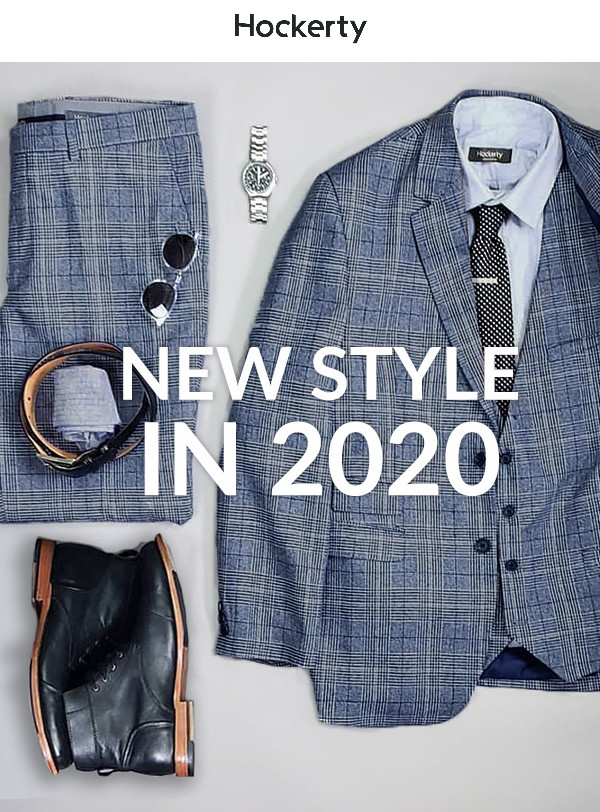 ENGLAND RUGBY DELIVERS FREE WOMEN'S FITNESS THIS JANUARY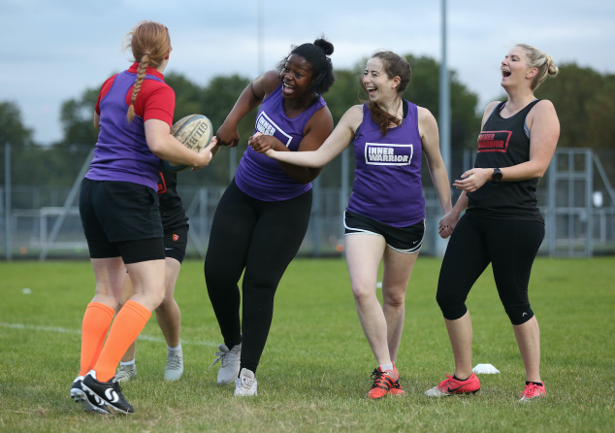 Women can beat the post-Christmas slump and get fit for free with England Rugby's Inner Warrior Campaign, which is offering up to five unique and professional training sessions across the country for free this New Year
For more information and to book a session, head to englandrugby.com/innerwarrior
6th January 2020, Twickenham: England Rugby is offering women nationwide the chance to get fit for free this January, through the next phase of their successful Inner Warrior campaign, which has been created to introduce women to contact rugby who may not have played before. By joining one of many Warrior Camps taking place up and down the country between 11th January and 9th February 2020, women can learn some of the skills and techniques of rugby, whilst getting fit, having fun and making friends along the way. Incredibly, these taster sessions – or camps – are delivered by England Rugby completely free of charge.
For the first time, in a move to further enhance the campaign and to add even greater value for women, selected clubs will actually be offering up to five sessions for free, providing an unrivalled opportunity for women to get fit for free under professional guidance at the start of the New Year.
Sarah Hunter, England Red Rose Captain said: "It can often be daunting to try a new sport or get the motivation needed to go along to the gym for the first time. That's why Warrior Camps are the perfect opportunity to challenge yourself and as a result, you can have fun and get fit all at the same time! Warm-up activities, learning passing and catching skills, and fitness drills are combined to create these unique and exciting sessions."
Building on the success of the Inner Warrior campaign, which has been responsible for encouraging more than 18,000 women to try their hand at rugby to date, England Rugby will now support a number of key clubs across the UK in further developing the programme. This will see selected clubs increasing the number of free Warrior Camps from one or two initial taster sessions, to four or five, meaning that women have a greater opportunity to try the sport out for free on a number of occasions, building fitness, confidence, skills and relationships. These sessions will all be run by an England Rugby Community Coach, who will be on hand to share their expertise, and to ensure a safe and enjoyable playing environment for all.
Steve Grainger, Rugby Development Director at the RFU said: "England Rugby's Inner Warrior programme is providing women and girls across the country with a chance to come and give the sport a go for free. This gives an opportunity for women to get fit and have some fun, playing rugby under the guidance of our expert Community Coaches, without it costing a penny."
In addition, and as a further build on the RFU's Women & Girls Action Plan, England Rugby has also introduced the Inner Warrior Series for new and developing women's teams, offering an opportunity for these teams to compete and continue to grow without committing to being a part of a league. 61 teams have already signed up to be a part of this new Series, with players being offered a flexible approach to competing, from different formats, to different times and locations, providing an approach to exercise and sport that is flexible for today's busy lifestyle.
For more information and to book a session, head to englandrugby.com/innerwarrior
Furniture Designed with the Environment in Mind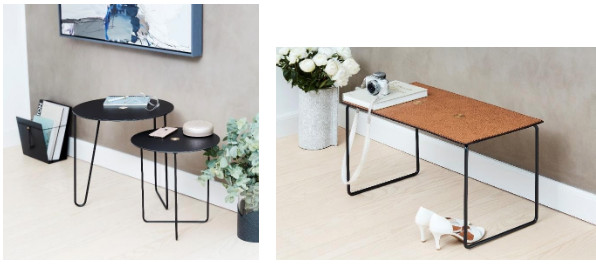 The Small Furniture range from LIND DNA is designed with minimalism, functionality and durable materials in mind. "When design our furniture, we cut out the "fuss" and keep it simple – because we wholeheartedly believe that simplicity is more," says Preben Lind owner and designer. The LIND DNA furniture range is inspired by Nordic trends but is yet multicultural. The furniture is creative, yet classic, and fits into any setting in their own stylish way.
The BENCH from LIND DNA is inspired by minimalistic, Scandinavian interior design. Simple, intuitive and beautiful. The bench comes in two sizes, small enough to be placed anywhere in your home. In the entrance, at the end of your bed or simply as a statement piece to stand alone.
The reversible, hand-stitched cushion is made of recycled leather on one side, and European wool on the other side. So, you can easily change the expression of your bench to fit your mood and décor. The cushion is attached to the steel frame by two jewels made of aluminium or brass.
BENCH is available in two lengths, with cushions in two different colours and with jewels in either aluminium or brass. Small bench L 72cm Retails at £499. Large bench L112 cm retails at £649.00
TURNTABLE
This new coffee table comes in two sizes that can either be used separately or positioned in beautiful pairs or groups throughout your home.
TURNTABLE has a reversible mat in our recycled leather on its top plate, making it easy to change the look of your table as the leather mat has different colours on each side. Choose among a variety of different colour combinations and personalize the expression of your table as you wish. Even the aluminium jewel in the middle can be changed to brass, and the table changes its overall expression again.
TURNTABLE is available in two sizes, with two different heights. The diameter of the top plate is available in size M or L. The steel legs are made of black powder-coated steel and the Table Top is made of aluminium. Retail price is £199.00 for the small table and £269.00 for the large.
www.linddna.com
PANTONE COLOUR OF THE YEAR – Classic Blue
This colour has been a stable in the Scandinavian colour palette for Centuries. A timeless shade reflecting the clear skies on warm summers day. A calming hue that suits any décor, it is great on walls, furniture or just as a splash on everyday crockery.
Wind Chaise Lounge from Broste Copenhagen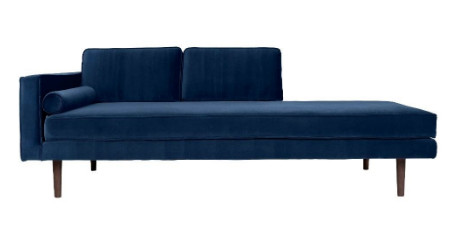 The products from LIND DNA are made from or covered in recycled leather except, of course, for the curve stoneware.
www.linddna.com
Working from Home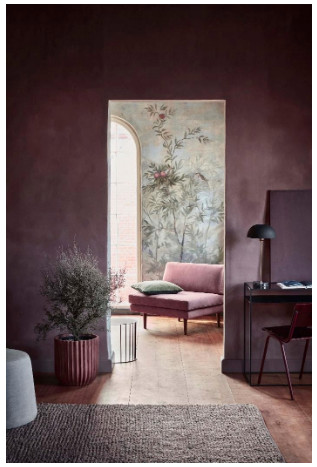 A lot of us now work from home, even if it is only a few days a week, and it is not always possible to have a designated room for working so it is important that our work stations fit in with the rest of the décor. Broste Copenhagen have launched a couple of desk/tables, which look stylish anywhere and do not take up a lot of room.
The Fredo table in Simply Black steel has a clever dropped shelf the whole length of the back, perfect for storing books, or concealing unwanted and unsightly wires. It is compact only 38 cm wide so easy to fit into a small space, and it looks stylish anywhere. Retails at £791.70
The Kamille table has a black glass top and a steel shelf below handy for papers and books. Again, it is compact, only 40 cm wide and will look smart in any room.
When you no longer want to use the tables as desks, they become decorative tables for your favourite vases and accessories. Retails at £791.70
www.brostecopenhagen.com
BEAT THE TEETHING BLUES THIS JANUARY
When your little monkey starts teething, they'll want to get their hands and gums on anything and everything they can!


Matchstick Monkey have just the thing you need to help your baby (and yourself!) beat the teething blues this January – a blue Teething Toy, helping to soothe their mind and take the pain away!
image.png
Fun and functional, Matchstick Monkey, the must-have teething accessory, aids pain relief by getting teething gels or granules right to the source of pain, using the clever bumps on the back of the Monkey's head. With easy to grasp arms as handles – perfect for small hands! – each toy is made from high quality, friendly materials and is dishwasher safe and fridge friendly.
Even better, the Mini Monkey Teether and the newest member of the Matchstick Monkey family, the Monkey Teether, contain BioCote® anti-microbial technology, which kills 99.9% of microbes, and prevents bacteria from growing on the teether.
With the Mini Monkey perfect for very young babies, and the Dancing Monkey for toddlers, Matchstick Monkey will be sure to put a smile on your little one's face and help you say goodbye to the teething blues this January!
Original Monkey Teething Toy – Blue • Light Blue – £9.99
Dancing Monkey Teether – Blue • Light Blue – £14.95
Mini Monkey Teether – Blue • Light Blue – £7.99
Monkey Teether – Blue – £9.99
Matchstick Monkey – www.matchstickmonkey.com
Top 4 Green Décor Ideas For 2020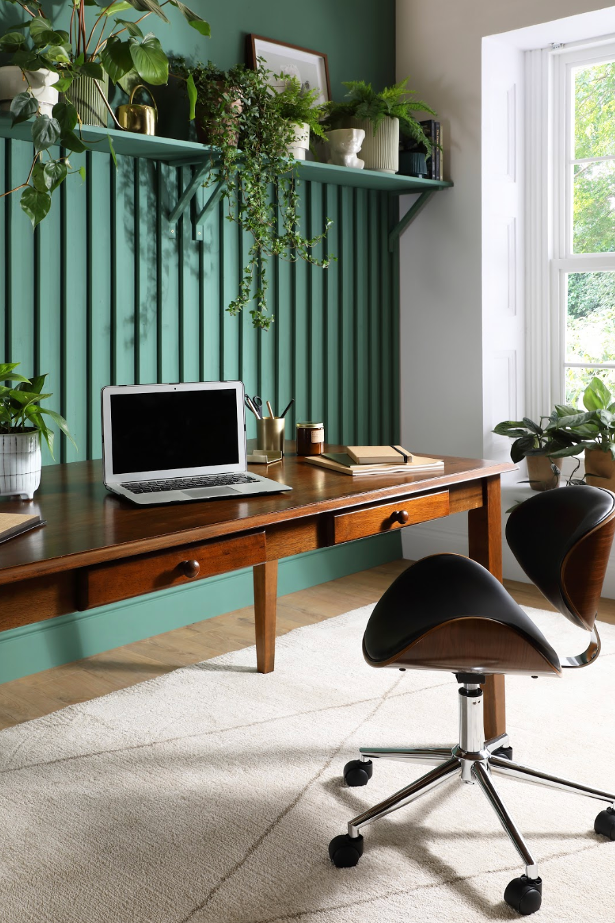 The colour green symbolises life, renewal, harmony and growth; and is set to steal the limelight for the year ahead.
Rebecca Snowden, Interior Style Advisor at FurnitureChoice.co.uk, shares 4 ways to bring this colour into the home.
Fresh, lively and helpful with relieving stress, green is set to make waves in 2020. With people getting busier and the increase of screen time for work, this calming colour is a gentle nudge to unwind and rejuvenate. Reminiscent of nature and the outdoors, using green in the home also serves as a reminder to be more eco-friendly and sustainable where possible.
Here are 4 ways to incorporate green into the home for 2020.
1. Use green as a feature wall colour
Wiltshire Dark Wood Dining Table With Storage – £349.99 – www.furniturechoice.co.uk
Serene and soothing, green makes for a great feature wall colour. From darker shades like emerald green to brighter hues like apple green, the colour offers many psychological benefits. These include helping to induce relaxation and calmness, as well as giving off the emotions of optimism and growth.
Home offices can benefit from a green feature wall as it helps soothe tired eyes.
"Hobby Wood by Earthborn, an eco-friendly paint brand, is a bold woodland green that helps bring the outdoors in. Match with dark wood furniture for a classy, perennial look." says Rebecca.
Bergamo Solid Oak Double Bed
Bergamo Solid Oak Double Bed – £349.99 – www.furniturechoice.co.uk
Sage green is a relaxing colour that's perfect for a bedroom feature wall. It creates a calm and airy atmosphere that's lighthearted and uplifting. Light wood furnishing and natural materials complement the theme wonderfully. Some other accessories and textures to consider are jute, leafy plants and candles for relaxation.
Where there are windows, choose sheer white curtains to allow sunlight in while maintaining some level of privacy. "The natural light will also cast a lovely glow on the sage green wall and give the colour a little pop," she says.
2. Neo mint as a lighter alternative
Dorado White Leather Bed – £369.99 – www.furniturechoice.co.uk
On the pastel front, neo mint is set to be very fashionable in 2020. "It's young, fresh, energetic – great for pairing with an equally sunny colour like coral," says Rebecca. "Brighten up a small space or designate separate functional areas by way of colour blocked walls."
Balance the boldness of neo mint walls with simple, neutral furniture like a white bed. Select furniture with slim legs and clean silhouettes to achieve a clean look. Alternatively, layer on rugs and cushions within the same palette for a maximalist approach.
3. A statement green velvet sofa
Charleston Emerald Green Velvet Double Sofa – £649.99 – www.furniturechoice.co.uk
Make a statement for the new year and invest in an elegant green velvet sofa. The sumptuous material enhances the richness of an emerald green and adds depth to a space. As Rebecca says, "A green velvet sofa is easier to pull off than you might think. It is incredibly chic and luxurious yet laid back enough to suit most interiors."
Style with brass finished planters or side tables for a lavish look, or matching dark wood furniture for something classic and cosy. "Bold yet versatile, a green velvet sofa is easy to dress for the seasons and set to become a talking point of the home."
4. Green plants add colour and freshness
Furniture Choice
Live green plants are the best accessories for decorating the home in shades of green. Some help clean the air and release more oxygen for easier breathing while others bear fruit for eating. Mix and match plants of different green shades for depth and interest in the home.
"Leafy, trailing plants inject a little wildness for an urban jungle feel while demure little succulents are adorable and easy to manage," says Rebecca. "Plants are quick additions to the home that make a big impact on our wellbeing – a big focus for 2020."
To celebrate the start of the Six Nations 2020, five-star The Royal Crescent Hotel & Spa are hosting an evening with former international rugby player and newly appointed national team manager, Martyn Williams MBE, for an intimate fine-dining experience at their award-winning Dower House Restaurant.

On Thursday 30th January, the night before the Six Nations kicks off, one of the most capped players for Wales will join guests for an intimate dinner at The Royal Crescent Hotel & Spa to share highlights from his illustrious career which saw him complete three tours for the British and Irish Lions.
Upon arrival, guests will be welcomed with a Champagne and canapé reception followed by a curated three-course meal created by Executive Head Chef, David Campbell, and paired with a wine flight expertly matched by the hotel's Sommelier, Jean-Marc. Throughout the evening, Martyn will share his stories and experiences from the world of international rugby and give guests an insight into his fascinating career. Guests will have the opportunity to ask questions about Martyn's life and of course seek his predictions for the Six Nations.
The Baby Show Turns 18!
The UK's leading pregnancy and parenting event celebrates its 18th year as it returns to ExCeL London from Friday 28th February – Sunday 1st March 2020​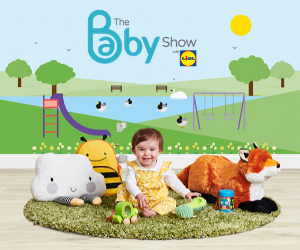 The UK's leading and longest running pregnancy and parenting event celebrates reaching adulthood with an exciting new collection of features and partners for 2020 at ExCeL London.
The Baby Show is the one-stop-shop for everything pregnancy and parenting. Tried, tested and trusted by the nursery industry and over one million parents and parents-to-be, The Baby Show saves both time and money. Offering the largest selection of leading and boutique brands, advice from world-renowned experts, plus exclusive show offers that are not on the high street, new parents can find everything to help and support them on their new adventure.
Multi-award-winning supermarket Lidl and their Lupilu brand will become headline sponsors for the 2020 series of events. Zoë Bonser, Show Director says; "The Lupilu range has won a whole host of awards, accreditations and industry plaudits from Mother & Baby, MadeForMums and Loved by Parents, plus have been an integral part of the show for a number of years so we are delighted to be strengthening our partnership with them."
New features for 2020 provide what modern parents want from sleep and weaning advice to mental health support and wellbeing. The Weaning Kitchen hosts top foodie experts including Annabel Karmel, Charlotte Stirling-Reed and Michaela Chiappa who will be cooking their own recipes and providing step-by-step guides on how to wean your baby.
A new Sleep Clinic offers one-to-one expert advice from the nation's best sleep experts including Lucy Shrimpton, The Sleep Nanny and Rachel Fitz-Desorgher, plus a brand new fashion Catwalk will showcase the latest maternity trends, baby clothing and next year's must-have buggies and accessories.
Leading pregnancy and parenting experts will take to the Live Talks stage to offer information, advice and support, plus celebrity mums and dads will be sharing their own unfiltered experiences of parenthood. The UK's No.1 Parenting Influencer, Louise Pentland will be chatting all things motherhood, plus visitors will hear from lactation consultant and author of The Baby Feeding Book, Vanessa Christie, Infant Researcher Dr. Robert Titzer, midwife Marley Hall and many more.
Experience baby shopping heaven and compare, try and buy from the industry's best-loved brands; iCandy, Silver Cross, Bugaboo, Maxi-Cosi, Baby Bjorn, Joie, Chicco, Stokke, Cybex and Tommee Tippee to name a few. Plus, new boutique and eco-friendly brands such as Junior Jones, Lindex, The Washable Nappy Company, Mama Bamboo and innovative, hi-tech brands such as Owlet, Nanit, Bluebell, Little Wish List and LetsBab. The show remains the UK's largest buggy showroom, incorporating the all-new-terrain MadeforMums Buggy Testing Track. Visitors can also take advantage of the free Shop & Drop and Collect-by-Car service to lighten the load.
The show offers family-friendly facilities including a dedicated Baby Feeding Café, complete with complimentary baby food and quiet feeding area, plus Lidl's Lupilu Baby Changing Room, provides a clean, safe environment to change your baby and complimentary nappies and wipes.
Launching for 2020, a new VIP ticket will enable a limited number of 'Very Important Parents' to have a premium show experience, exclusive access to the VIP Lounge, afternoon tea, a pampering session and a luxury goody bag.
Zoë Bonser, Show Director says "The Baby Show is a rite of passage for new and expectant parents. It is the only destination in the UK to find everything you need for you and your baby, from unrivalled shopping to free advice and essential information. There is a real demand for parents to touch, feel and experience new products for their baby and the only place you can do this in 2020 is The Baby Show."
The Baby Show, with Lidl, will take place at ExCeL London from Friday 28th February until Sunday 1st March 2020. For more information visit https://www.thebabyshow.co.uk/excel.
The advanced ticket price is £17.50pp* and on-the-door tickets cost £22.50pp.
VIP tickets can be purchased for £60pp* on a first-come, first-served basis.
VIP tickets include 1x admission ticket, 1x VIP goody bag, access to a VIP lounge, free drinks and refreshments, priority seating for talks, 1x pamper treatment and meet-and-greets with celebrities.
Opening Times
Friday 28th February – 9:30am – 5:30pm
Saturday 29th February – 9:30am – 5:30pm
Sunday 1st March – 9:30am – 5:30pm
Siya Kolisi Joins Roc Nation Sports International
LONDON, December 2019 – Roc Nation Sports International announces signing of 2019 Rugby World Cup-winning captain Siya Kolisi.
Siya Kolisi is a hero to many – in 2018, he made history as the first black man to be appointed captain of the South African Springboks in 126 years of the sport. South Africa was unified in pride on November 2nd, 2019 when Kolisi led his team to Rugby World Cup victory, returning South Africa to the top of the world rankings for the first time in 10 years.
Only in South Africa could a captaincy have the power to change the nation around it – there was power in a squad made up of different backgrounds and races coming together to reach one goal, and Kolisi embraced his position as a privilege rather than a responsibility or burden.
Kolisi represents generations of black players who were never offered the same opportunities purely on the basis of South African laws. Stepping on to the pitch in Yokohama, Japan, he was living the dream for those who weren't given the same opportunities as him. The impact of that captaincy was far greater than anything he could achieve with a ball on the pitch. South African rugby, up until that point, had represented nuances of a complicated nation but in the words of Kolisi, "(We) can achieve anything when we work together as one," dedicating the World Cup win to "all South Africans."
Siya Kolisi is the new modern face of Africa, with a voice to unite a nation, who offers a new pathway for many.
Away from the pitch, Siya Kolisi's life story has captivated the world. Born to teenage parents, the 28-year-old Stormers and Western Province flanker was born in the impoverished township of Zwide, just outside of Port Elizabeth on the Eastern Cape, and was raised by his grandmother. He slept on a bed of cushions on the living room floor throughout his childhood, and talking post-World Cup win Kolisi said, "I never dreamed of a day like this at all. When I was a kid all I was thinking about was getting my next meal."
Kolisi's rugby was nurtured on dirt fields and trials were conducted in boxer shorts, due to the lack of finance available to purchase a full strip. At 12-years-old, he was spotted by Grey School and offered a full scholarship, offering him not only a platform to play a sport he loved but an education that would serve him greatly throughout his life.
Losing his grandmother and his mother within the space of six years, a 16-year-old Kolisi watched John Smit lift the Rugby World Cup trophy from his township tavern (there was no television at home) and realized that rugby could be an escape from the life he was currently living.
Today, Kolisi stands as not only a Rugby World Cup champion, but a BBC 'Sports Star of the Year' nominee and one of New African's 'Most Influential Africans' – achievements that demonstrate the impact of his journey outside of sport. A son of the soil and icon of substance, Kolisi epitomes a new face – the challenges and adversities he has faced over the last 28 years reflect the growing pain that South Africa has encountered and yet he continues to rise above them, creating hope for multiple generations.
The first Rugby Union addition, Kolisi joins a Roc Nation Sports International family that consists of Jérôme Boateng (Bayern Munich), Romelu Lukaku (Inter Milan), Kevin De Bruyne (Manchester City) Eric Bailly (Manchester United), Axel Witsel (Borussia Dortmund), Reece James (Chelsea FC), Lauren James (Manchester United) and Samuel Chukwueze (Villarreal FC).
Michael Yormark, President of Roc Nation Sports International
"Siya Kolisi joins the Roc Nation Sports International family as an iconic unifying figure, who has faced adversity and come through it as a role model to many, not only in Africa but around the world. A real talent of substance, we are thrilled to support Siya in his career moving forward."
Siya Kolisi
"I'm overjoyed to be joining the Roc Nation family, and to be the first South African to do so is a special feeling. The team is very much an extension of my own family, they have been extremely welcoming and passionate about my story and my journey. It's the perfect partnership and I'm excited to get started."
The Top 5 Interior Trend Predictions for 2020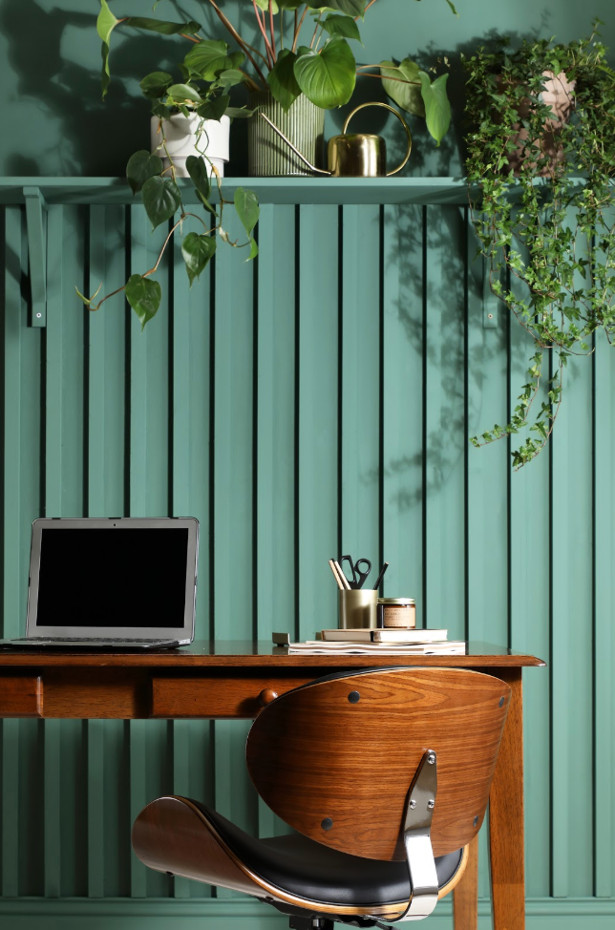 The year ahead looks to be an exciting one with a diverse range of trends set to take centre stage.
Rebecca Snowden, Interior Style Advisor at FurnitureChoice.co.uk, shares her top 5 interior trend predictions for 2020 and how to get the look in the home.
1. Eco-friendly and sustainable practices
Wiltshire Dark Wood Dining Table With Storage – £349.99 – www.furniturechoice.co.uk
Incorporating sustainable practices into the home has never been more important or on-trend for 2020. One key way to start is to use non-toxic paint on the walls. Free from volatile organic compounds (VOC), non-toxic paint reduces environmental impact by removing chemicals like formaldehyde in the air, which can cause respiratory problems. "Switching to non-toxic paint is more than just a trend," Rebecca says. "It's a strong reminder for us to be mindful of our choices and the impact it has on our planet."
Going green also presents the opportunity to highlight natural and sustainable materials such as wood, jute or rattan which are a subtle nod to the great outdoors. "Good interior design is not only about aesthetics but also about improving your wellbeing," Rebecca says. "Choose items that are long-lasting and have an enduring appeal. And don't forget to add actual greenery too, with indoor plants to bring a burst of life to your space."
2. Japandi minimalist style
Hayward Dove Grey Plush Fabric L Shape Corner Sofa – £699.99 – www.furniturechoice.co.uk
A hybrid of Scandinavian and Japanese design, Japandi is the hotly tipped minimalist trend for 2020. Both these styles share the same principles: clean, uncluttered interiors that are defined by functional yet sophisticated statement pieces.
"The Japandi trend brings together all the details we love about Japanese and Scandinavian design by focusing on simplicity," Rebecca says. "In the living room, stick to the simple silhouette of a grey fabric sofa and a neutral palette which ticks all the boxes of Japandi by staying true to its minimalist philosophy."
3. Earthy colour schemes
Warm, earthy hues are set to be a favourite in 2020 and can be incorporated into many areas of the home for a bold but relaxing twist.
In this update, the colour scheme reflects the purpose of the room so it's important to know when to heat things up or tone it down. "In the dining area, fire up the atmosphere with canyon clay on the walls," Rebecca says. "As a toned-down version of orange, it's a feel-good colour that invites conversation and stirs up the appetite. Colour block it with the wholesome lines of black dining set to create a laidback vibe that's both eclectic and effortless."
Grange Painted Black and Oak Extending Dining Table with 4 Pendle chairs – coming soon – www.furniturechoice.co.uk
4. Luxurious marble finishes
Magnus Black Marble Dining Table with 4 Modena Black Chairs – £649.99 – www.furniturechoice.co.uk
Known for its glamorous finish, marble heads to the dark side with black marble taking the spotlight. "Black marble is set to be a big trend for 2020," Rebecca declares. "Chic and dramatic, a black marble table in the dining room displays all the hallmarks of luxury with its elegant high gloss finish but with a touch of modern edge. Pair it with curved black fabric dining chairs for an Art Deco-inspired touch."
"However, if a black centrepiece is too over the top for the home, a classic white marble table will always be a timeless pick. Opt for a style with a central pedestal design to maximise space and legroom."
5. Modern bohemian decor
Bohemian-inspired decor gets an update next season by moving away from its usual explosion of colours and patterns towards a more pared-back and sophisticated look.
"In 2020, we will see a modern take on bohemian decor that's all about creating a soothing atmosphere with soft, neutral fabrics and rattan," Rebecca says. "A neutral palette sets a solid foundation to start mixing and matching textures. The fabric and rattan layers add depth to the bedroom while sticking to bohemian design's signature style."
Kenley Oatmeal Fabric Ottoman Storage Double Bed – £399.99 – www.furniturechoice.co.uk
Capgemini launches AI powered 'Momentum Tracker' for team performance analysis during the HSBC World Rugby Sevens Series 2020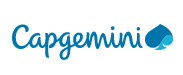 Tournament's Global Innovation Partner uses artificial intelligence to display performance and improvement and track the rising team across the season
Paris, Dubai, December 5, 2019 – Capgemini, the HSBC World Rugby Sevens Series' Global Innovation Partner since January 2018, has launched its pioneering Momentum Tracker tool, ahead of the opening event of the men's HSBC World Rugby Sevens Series 2020 in Dubai. Developed by Capgemini's experts in advanced data analytics, the new tool will use artificial intelligence (AI) to measure the performances of men's and women's teams at individual tournaments and their capacity to improve throughout the new season. The cumulative tracking results will culminate in an overall award given at the end of the season, at the World Rugby awards ceremony, to both the Captain and Coach of the most improved team.
The Momentum Tracker provides unique data-driven insights showing which countries are on the up – and down – in terms of performance across each tournament, as well as the season as a whole. It is accessible for fans, players and coaches alike via the World Rugby Sevens Series website and Capgemini's Rugby 7s page.
Thomas Hirsch, Group External Communications and Sponsorship Director at Capgemini, said: "The Momentum Tracker uses a meticulously tested, carefully trained AI algorithm that calculates a simple score and offers a new and alternative barometer of teams' performances. Aggregating a wide range of match data, the Momentum Tracker analyzes and measures a team's performance and its ability to improve throughout the campaign.
"We want to provide insightful analysis that people are not able to find by just looking at the raw data, and match statistics. Raw data doesn't always lead to useful analysis of a game or team performance – it has to be challenged, compared to other data, and put into context. We are measuring different aspects of performance on a different scale."
The teams in both the men's and women's competitions that register great performance and demonstrate most improvement, and therefore momentum according to the AI algorithm, will be recognized and rewarded after every individual tournament.
Capgemini ran the Momentum Tracker algorithm last season, behind closed doors, and the tool showed that the USA was the most improved men's team across the series, even though they finished second to Fiji in the official rankings. This trial run demonstrates that any team can win the Momentum Tracker recognition at a given event. For example, in last season's men's campaign Kenya, France, and Samoa all triumphed according to the tool, despite not winning tournaments in Paris, Hong Kong and Las Vegas respectively.
Rachael Burford, World Champion with the England XVs team, past Rugby Sevens participant and member of the World Rugby Women's Advisory Committee, said: "It is brilliant to see Capgemini using its technological expertise so that rugby sevens fans can benefit from its advanced data analytics capabilities. The Momentum Tracker shines a spotlight on the in-form teams to watch. It is an exciting new tool for the Sevens Series and will be incredibly useful for fans."
World Rugby Chief Executive, Brett Gosper adds: "We are delighted to have Capgemini at our side as our sevens series Global Innovation Partner for a third season. The Momentum Tracker, which provides a new way to view teams' performances, is a great example of how Capgemini continues to innovate and explore ways to track and encourage improvements to the game and the fan experience."
The World Rugby Sevens Series 2020 marks the 21st edition for the men, and the eighth for the women. Momentum is certainly building for the latter, in terms of progress, because three new legs – in South Africa, New Zealand, and Hong Kong – have been added this season. In total the women will have a record eight stops, which is only two fewer than the men. In another sign of progression, the men and women will play at the same venue across six tournaments, in Dubai (December 5-7), Cape Town (13-15 December), Hamilton (25-26 January), Sydney (February 1-2), Hong Kong (April 3-5), and finally in Paris (May 30-31), the curtain closer for both men's and women's competitions. Fans, players and coaches will be able to use Capgemini's Momentum Tracker to follow the form of all the teams from start to finish of the campaign.
Bespoke database business delivers commercial systems upgrade for Hull KR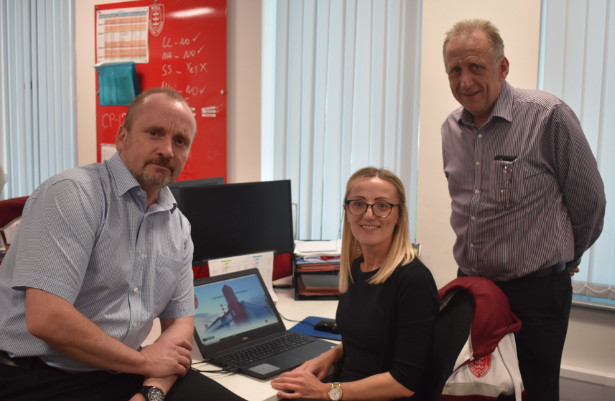 Club works with East Yorkshire based Vensis to improve management of sponsorships, hospitality and fixtures
East Yorkshire business, Vensis, which specialises in building bespoke databases, has worked with Hull KR on a project to overhaul the management of the club's commercial operations.
The rugby league side had been using various spreadsheets to control key operations such as sponsorships, hospitality and fixtures.
It approached Vensis, a company which has worked with many highly competitive clients, including in Formula One, to create a system to improve this workflow.
Hull KR CEO, Mike Smith, said: "We realised that trying to manage things on spreadsheets was not working for us.
"We were spending way too much time cutting and pasting data and creating confirmations for our clients and our internal team manually.
"We also could not share the spreadsheets properly which made things even harder and the files often became corrupted. It was really hard to gain insights from the data.
"We ask for high standards on the pitch, so it did not make sense to operate in this inefficient way off the pitch which is why we approached Vensis for help."
Vensis worked together with Hull KR over the summer to develop a tailored system that allows for better customer experience and delivers a platform for improved commercial performance.
Heidi Wilson, the club's partnerships assistant, said the implementation had been a success.
"This system is so much easier to use," she said. "We can put packages together for customers and send confirmations in just a few minutes. This used to take a long time and it was really easy to make mistakes."
Vensis was established in 2002 and works with a wide range of sectors, spanning manufacturing, supply chain, defence, telecoms and engineering.
Founder and MD, Matt Allison, said: "Hull KR's position is not unusual as many businesses try to operate using a complex array of spreadsheets.
"But Excel is really an analysis tool and is not suited to managing core business data. Data that is managed in this way is often duplicated, conflicting, hard to share, relies on manual effort, is easy to corrupt and can even present a security risk.
"However, centralising data is the first step to building a core data process that genuinely improves business performance.
"The importance of data in today's business environment cannot be underestimated. Hull KR have realised this and have beefed up their data process with our help."
For more information, visit vensis.co.uk.
THE SPORTS CAPITALS OF THE UK

New data reveals the UK regions where sports are most popular
Wales was found to be the football capital of the UK
A SPORTS map of the UK, revealing where the true homes of different popular sports are in the UK has been released.
A survey of more than 7,600 UK adults published by Decathlon in the Decathlon Activity Index 2019 reveals where the nation's favourite sports are played the most in the UK.
London was found to be the UK's running capital, with 39% of residents claiming to regularly participate in the sport. This may be due to the many free paths and parks on their doorsteps.
Gym fitness was found to be most popular (34%) in the North West of England – home to the second largest gym in Europe, Wilmslow's Total Fitness health club.
The UK's favourite sport, swimming, was found to be most popular in Scotland, home to Duncan Scott, who recently won at the 2018 European swimming championships and most famously at the 2016 Olympic games. More than 1 in every 4 (27%) Scots regularly taking part in the sport.
Surprisingly, Wales was found to be the football capital of the UK, with an incredible 18% of local residents taking part in the sport on a regular basis.
Yorkshire, the home of four of Britain's finest national trails, was revealed as the hiking capital of the UK, with almost one in five (17%) residents regularly making the most of their beautiful surroundings.
The North East was found to be the most popular region for cycling, with 16% of residents regularly participating in the sport – perhaps spurred on by the facilities on offer at the Middlesbrough Velodrome.
Northern Ireland took the crown as the rugby capital, with 16% of residents regularly playing; while the South East of England was most popular region for yoga and Pilates. More than one in ten (12%) of residents regularly practice – and are perhaps inspired by the fantastic coastal retreats that the region offers.
With the West Midlands being home to tennis favourite, The Birmingham Classic tournament, it's perhaps unsurprising that more than 1 in 10 (11%) of residents partake in racket sports, including tennis, squash and badminton.
The South West was found to be the horse riding capital of the UK, with 1 in 10 (10%) residents regularly saddling up.
Chris Allen, Sports Manager at Decathlon commented: "It's interesting to see how geographical and cultural relevancies are seemingly influencing the sports that people in certain areas of the UK are the most interested in.
"It's only natural that if better facilities are on offer, people are more likely to take up a sport, or practise more regularly. But ultimately, many sports can be played without an official facility or centre – at Decathlon, we encourage people to make the most of the space they have to take up exercise and play sport. Pilates and yoga are easily practiced in a quiet corner of the home. Gym fitness, too, can be improvised in the home, while rugby and football can be played in the garden or yard."
The sports capitals of the UK:
Running – London, 39%
Gym – North West, 34%
Swimming – Scotland, 27%
Football – Wales, 18%
Hiking – Yorkshire, 17%
Cycling – North East, 16%
Rugby – Northern Ireland, 16%
Yoga/Pilates – South East, 12%
Racket Sports (Tennis, Squash, Badminton) – West Midlands, 11%
Horse Riding – South West, 10%
The Decathlon Activity Index tracks rates of participation in sport and other physical activities across the year through a national survey repeated every month throughout the year.
Decathlon has 45 stores in the UK and sells a variety of sports equipment, clothing and accessories perfect for those want to get active or excel their performance.
For more information, visit www.decathlon.co.uk
Smart, all-year-round heating with stylish
Gas Stoves from ACR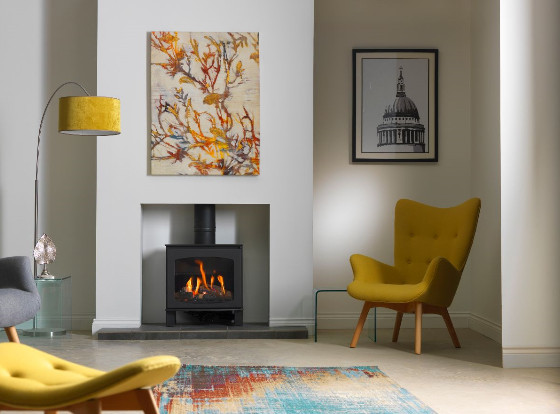 Gas stoves come in a variety of designs with flame effects that are so realistic it is hard to distinguish them from a real fire. They have increased in popularity in recent years and given their ease of operation and smart capabilities it's not hard to see why.
Pictured above: The Wychwood Gas Stove features an impressive glass panel in the door to give a superb view of the fire, from £1,999.00.
All-year-round Heating
A gas stove provides constant heat without the need to replenish firewood and temperature control makes them perfect for use all year round. On colder evenings, ACR's gas stoves will create warmth and comfort with heat outputs of up to 6.75 kw. Thanks to clever thermostatic controls, these impressive stoves can also be enjoyed whilst emitting lower temperatures, ideal for creating a cosy ambience on milder evenings.
BURNS NIGHT: Celebrate with J&B Rare's Bobby Burns Cocktail
There is no better way to shake off the January blues than by celebrating Burns Night on the 25th January 2020. Observe this historic event and raise a glass to Robert Burns with the classic Bobby Burns cocktail, which has been given an unexpected 'Rare' twist by world-renowned Jason Scott, owner of Bramble Bar and the iconic blended Scotch whisky, J&B Rare.
The J&B Rare 'Bobby Burns'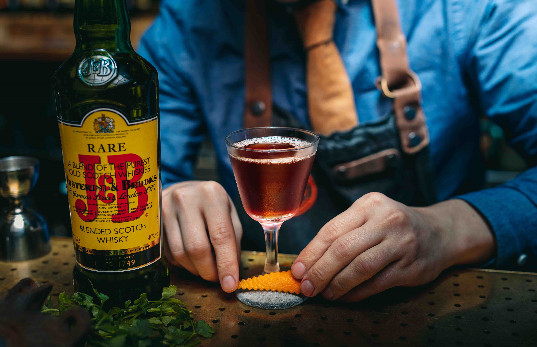 This year why not take a twist on the traditional and make J&B Rare Scotch whisky part of your celebrations. Created in the 1930's (at the very same time the first known printed recipe of the Bobby Burns appeared in Harry Craddock's The Savoy Cocktail Book), J&B Rare has a light flavour profile, which makes it the perfect canvas for whisky cocktails such as The Bobby Burns.
Craddock's original recipe called for Italian Vermouth and Scotch Whisky with 3 dashes of bitters, Jason Scott's twist on the traditional combines J&B Rare with Balthazar Vermouth, Benedictine and Peychaud bitters, creating a subtle yet complex Bobby Burns.
Now in its 219th year, Burns Night is a true celebration of friends, food and whisky. What better way to mark the occasion than with Jason's instant classic. To make the J&B Rare Bobby Burns simply:
Add ice to a cocktail shaker. Pour in 50ml J&B Rare, 25ml Balthazar Vermouth, 5ml Benedictine and 2 dashes of Peychaud Bitters. Stir and strain into a chilled coupe glass. Garnish with a fresh lemon peel twist.
J&B Rare has been distilled, blended and bottled in Scotland since the 1930's and is a blend of 42 malt and grain whiskies. The heart of J&B Rare is formed from the finest Speyside malts including Knockando, Glen Spey, Auchriosk and Strathmill. The blend is returned to the cask for a further three years' maturation which brings together the bold flavours of the single malts with the lighter grain whiskies adding fullness and depth to the blend.
Ask for a J&B Rare Bobby Burns at The Beaumont Hotel in Mayfair.
RRP: £22.50 ABV: 40% Available to purchase from: Waitrose, thewhiskyexchange.com masterofmalt.com and Justerini & Brooks
@JBRareWhisky #TheUnexpectedWhisky
REVEALED: Joshua vs Ruiz II provides better value for money than the first fight
footballpredictions.net
Rematch works out at $1.74 cheaper per key moment witnessed
PPV viewers still received better value for money despite £5 price increase
Boxing ranks sixth in a list of 10 sports for return on investment
The eagerly anticipated rematch between Anthony Joshua and Andy Ruiz Jr provided more entertainment and better value for money for spectators, according to a study.
Joshua regained his WBA, IBF, WBO and IBO belts after defeating the Mexican heavyweight by unanimous decision after 12 rounds, with the judges scoring it 118-110, 119-109, 118-110 in his favour.
And although many fans were unimpressed at the lack of action in the ring, a new study has shown that the Saudi Arabia bout was actually more exciting and better value for money for spectators than the original shock clash earlier this year.
Analysis from Sports Excitement Scorecard, produced by FootballPredictions.NET, shows that boxing typically provides the sixth-best return on investment for sports fans when compared to 10 other selected sports, but the Joshua-Ruiz rematch provided an upturn in those statistics.
Paying around $564 for an average heavyweight boxing match, and seeing a total of 167 key moments (a combination of landed punches and knockdowns) during the 12-round contest, meant that the fans in attendance were treated to a price of $3.48 per key moment witnessed in the main event.
Although many would argue this bout was nowhere near as thrilling the second time around, the price per key moment of $3.48 was cheaper than that of the first fight, which worked out at $5.22 per key moment.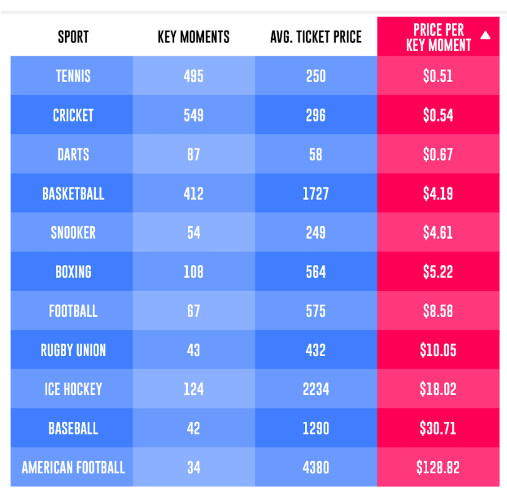 Another controversy heading into this event was that Sky Sports had raised its Pay Per View price from £19.85 to £24.95, a five-pound increase if you were to purchase the fight on your television at home. However, taking the price increase into account, Sky Sports viewers still achieved better value for money than they did back in June, at $0.18 per key moment then compared to $0.15 this weekend.
Sports Excitement Scorecard compares the last five marquee events of 10 selected sports and analyses the number of points scored, the number of action points, ticket prices and duration of the event to calculate which sport is the most exciting for fans and which provides the best price per key moment.
Compared to the most popular sports like football and boxing, Tennis provides significantly better value for money. The men's Wimbledon final cost the average fan attending just $0.51 per key moment whereas the FIFA World Cup final set fans back $8.58, a difference of over $8.
America's biggest sport, American Football, emerges as the worst value for money. An NFL fan attending the Super Bowl would be paying $128.82 per key moment seen, a figure not helped by the $4,380 price of a ticket. This helps to put the cost of $3.48 for Joshua Ruiz II into context.
To see the full list of sports and their price per key moment, excitement score and other key statistics, check out the Sports Excitement Scorecard here.
NEW YEAR, NEW SATCHEL
Royal Opera House Together With The Cambridge Satchel Company Introduce Latest Designs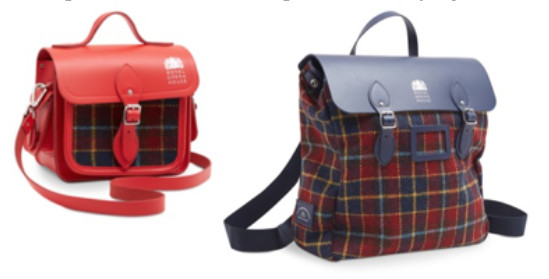 Small Traveller, £195 • Tweed Steamer, £170
Chic, elegant and fabulously practical, the Royal Opera House in collaboration with The Cambridge Satchel Company has designed a new and exclusive collection that will ensure that everyone wants a satchel for life.
Launching this week, these stylish bags will feature a limited-edition tweed created by the renowned Harris Tweed Hebrides, directly inspired by elements of the historic auditorium at the Royal Opera House. The tweed and the satchels reference the deep red velvet of Royal Opera House seats, the blue of the striking main dome and the golden hues from the exquisite gilding.
The perfect everyday essential, the stylish satchel collection is available in three stand-out colours – warm Oxblood, classic Navy and the traditional Royal Opera House Red. The satchels come in four sizes which include a camera bag, The Traveller and the signature backpack.
Batchel: 11" £160 • 13" £180 • 15" £190
Also available in Mini Tweed, £160
New Year, New You with Health Tonic Ojamin Herb & Fruit
New Year's resolutions are made easier this year with Ojamin Herb & Fruit wellness tonic, the all-natural key to a new and healthier you.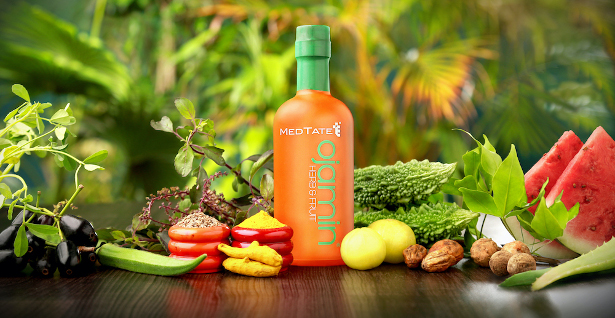 Ojamin Herb & Fruit is a unique blend of 14 herbs and fruits sustainably sourced from the world's rainforests and blended together using pure spring water. Their combination has been shown to exert blood sugar lowering effects, reduced insulin resistance, weight loss, fat reduction and decreased cholesterol levels. Inspired by L.K Tate's traditional Indian Ayurvedic tonic, key ingredients include turmeric, which is an anti-inflammatory, Aloe Vera which has been proven to strengthen hair and nails and Neem which helps to regulate blood glucose levels.
Ojamin's revitalising daily wellness supplement is vegan friendly and gluten free, it can be taken alongside medication and fits into any nutritional regime. Available in both tonic and capsule form, Ojamin is packed full of vitamins and essential nutrients. The raw ingredients – Aloe Vera, Basil, Beleric, Bitter Melon, Cumin, Gooseberry, Bael, Haritaki, Fenugreek, Java Plum, Neem, Okra, Turmeric and Watermelon seeds – are sourced from pristine forests around the world which are free from fertilisers, pesticides and GMOs.
A recent pre-clinical study has shown that Ojamin's active ingredients help repair liver cells damaged by fatty liver disease. There are varying levels of fatty liver disease, ranging from a general build of fats to NASH and NAFLD. Increased fat deposits in the liver can be caused by a poor diet and lack of exercise, insulin resistance, type 2 diabetes and high blood pressure. Ojamin can help counteract these side effects and can potentially lead to a reversal in Type 2 Diabetes.
In the UK, Ojamin is fully approved by DEFRA, the Food Standards Agency and MHRA. Ojamin Herb & Fruit is available in tonic form and also in capsules. Stockists include ojamin.com, amazon.com and many local pharmacies and health stores.
One month's supply retails at £29.99.
For more information, please visit www.ojamin.com.
Dame Jessica Ennis-Hill returns to her old high school and surprises her old teachers as well as current pupils
Dame Jessica Ennis-Hill has urged schoolchildren to use sport to make numeracy more fun and engaging.
The former heptathlete returned to her old high school in Sheffield, Yorks, to discuss the importance of numbers in later life, meeting with her former maths and PE teachers along with current pupils.
The visit comes after research by Santander UK revealed 43 per cent of Brits wish they had concentrated more on maths when they were at school.
And four in 10 parents avoid helping their children with homework because they know they will struggle.
A lack of confidence on the subject was also shown to have a negative impact later in life on people's household finances such as budgeting and money management.
Jessica, who joins England cricket captain Joe Root and former world boxing champion Paul Jones among King Ecgbert School's notable alumni, said integrating sport and numeracy is one of the best ways to stimulate schoolchildren and get them thinking about numbers in a completely different way.
She said: "At school level it has got to be relevant to them.
"I can remember doing algebra and thinking, 'well I'm never going to use this', and so dismissing it.
"But if you actually make it relevant to what they enjoy and the things they might face in later life then it becomes much more meaningful".
The Santander UK ambassador journeyed back to her old school as part of The Numbers Game, an educational football-themed roadshow which aims to raise awareness on the importance of numeracy and the crucial role numbers play in our lives.
More than 200 year seven pupils took part in the challenge and achieved impressive results.
Maths teacher Christine Stott said: "It was great to see our year sevens so excited about doing the numeracy challenges because they were directly linked to UEFA Champions League football.
"It's a very powerful way to engage the pupils with maths outside the conventional classroom".
Jessica said hard work helped her get through school and a willingness to give it everything in spite of her gruelling training regime.
She went on to study psychology at university, something her former teacher Miss Stott puts down to her determination to succeed.
Describing Ennis-Hill as a "very modest, grounded, lovely girl", she said she never let her blossoming athletics career get in the way of her studies, even though it was difficult at times.
She said: "I remember the greatest excuse for not doing some summer work was, 'I'm really sorry I wasn't able to complete this Miss but I was at a training camp in America for gifted athletes'".
Returning to the school 15 years after she left, Jessica pointed out that children today face more challenges than previous generations with a lot of distractions to contend with, but believes sport can be a great way to detract from that.
She added: "Whether it's football or athletics, sport is a universal language and an amazing way to reach people on important subjects.
"Changing people's attitudes towards numeracy is so important.
"Santander's Numbers Game roadshow is an innovative way of tapping into the emotional power of sport to promote numbers and maths.
"For me, whether it was calculating my score in the heptathlon, a personal best or just my finances at home, the numeracy skills I learned here at King Ecgbert School helped me to become confident using numbers.
"The opportunity to come back to my former school and use sport as a means to encourage pupils is a really valuable one."
Jessica awarded pupils with a range of prizes including miniature UEFA Champions League trophies for the top-performing classes, crowning them 'Champions of Numeracy'.
Headteacher, Paul Haigh, said: "It was a real honour to welcome Jessica back to King Ecgbert.
"Helping our pupils to approach the subject of numeracy in such an engaging and inspiring way, it's an experience they won't forget."
Santander's The Numbers Game roadshow will be visiting more cities and schools next year as part of the 2019-2020 UEFA Champions League season.
You can find out more and take the National Numeracy Challenge at www.santandernumbersgame.co.uk.
Beat Those January Blues
As we all know too well January be a very gloomy time of year. The days are short, temperatures are low and the weather is particularly miserable. But with these top tips and product suggestions help encourage a little light at the end of the tunnel.
Enjoy The Outdoors!
While daylight is limited exposure to sunlight can help boost your mood, so get outdoors and breathe in some fresh air! We recommend to accompany your excursion, an ION8 Leakproof Water Bottle, £8.99 – £17.49 from Leakproof.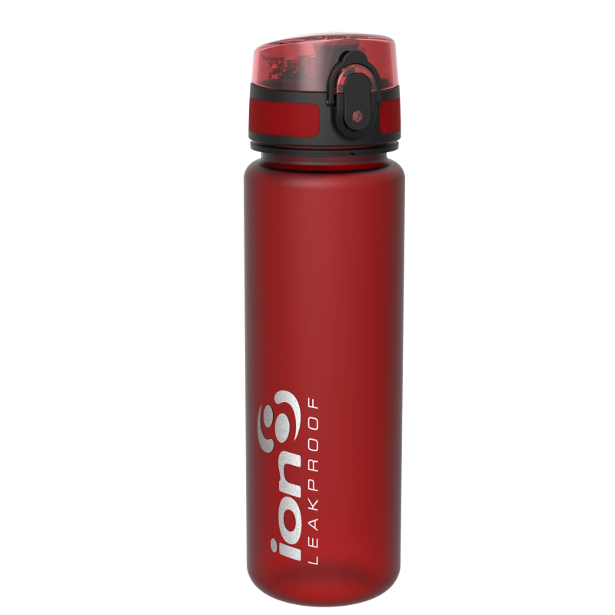 With the ION8 Leakproof Water Bottle there is no chance of you going thirsty, designed to fit a standard bike bottle holder or adult backpack. Offering a comfortable fit, soft touch and a frosted exterior which makes it resistant to scratching, perfect for wear and tear. With each bottle a handy drinks system is put in place to offer effortless hydration. Open at just the touch of a button, the flip top effortlessly springs open with a single push, while the added lid lock follows clicking reassuringly into place, 100% leakproof, 100% of the time.
Exercise!
While not everyone can commit to a regular gym routine, it is important to get your body moving daily. So if the gym isn't for you then we would highly recommend a standing desk, in particularly the ProPlus 36, £365.00 from Varidesk.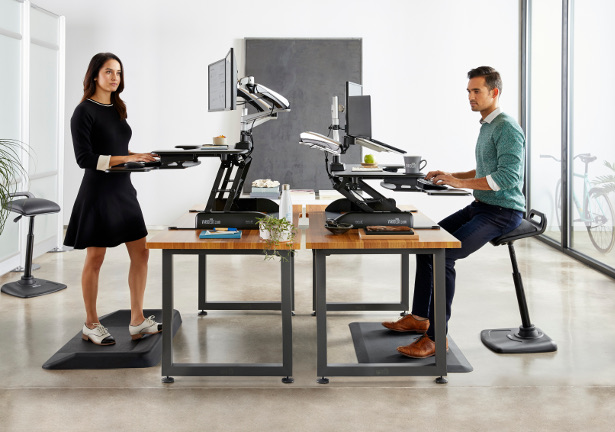 The award-winning sit-stand desk solution helps offices become happier, healthier and more productive. Not to mention burning around 50 calories per hour, so you no longer have to work up a sweat in the gym to get moving. Designed to achieve an active workspace no assembly is required, Varidesk make it easier than ever to transition to a standing desk. Thanks to the ProPlus 36 you can reap the benefits including lowering blood pressure, lowering the risk of diabetes, increasing blood flow and concentration levels by 46%.
Avoid Comfort Eating!
For many of us the winter weather means we spend much more time inside indulging those craving from time to time, resulting in an unwanted sluggish feeling that doesn't help those January blues. Instead be sure to cook yourself wholesome nutritious meals, which keep you fuller for longer, releasing energy much slower throughout the day. So with that in mind restore the bluntest of cooking knifes back to full working ability with the AnySharp Pro, £12.49-£25.00 at Amazon.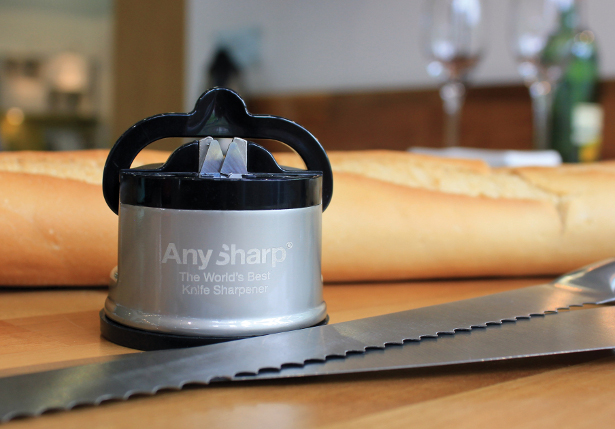 You'll be able to slice through meat and dice your vegetable with ease. Once fixed to any smooth work surface using PowerGrip suction you can sharpen you knifes easily and safely. For on point precision at 20 degrees gently draw the blade though the tungsten barbide sharpening edge 3 – 4 times and in just a few seconds the process is complete and you're ready to work your culinary magic in the kitchen.
Relax & Unwind
After a diary full of activities, parties, family gatherings and events, make the most of this slower pace because it won't be around for long. Enjoy the perfect night in to relax and unwind, set the mood with the Lava Moments Sea Collection, £43.00 – £78.00 from Amara.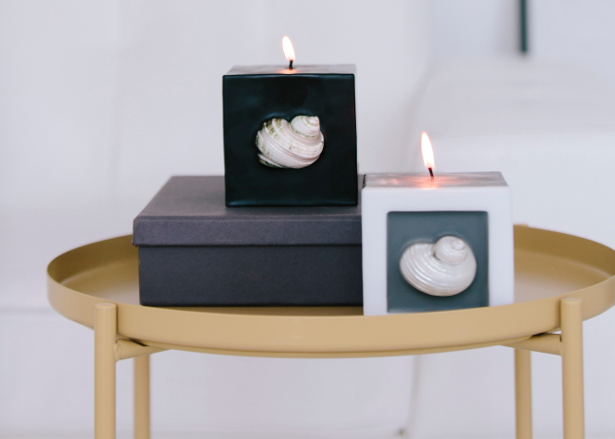 Inspired by the stunning beaches of the United Arab Emirates where the brand originates from, create a luxurious, inviting atmosphere in your home with Lava's Sea Collection, scented candles that mirror the sea's ability to soothe and cleanse. Each artisanal Sea Collection candle is carved and hand painted to perfection designed with seashells to add an oceanic element and bohemian charm so you can sit back and imagine yourself soaking up the sun.
Enjoy! ends year on a high with an abundance of new stockists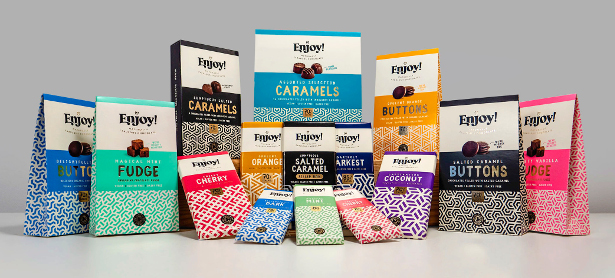 Unique chocolate brand Enjoy! is fast-becoming a UK leader in the world of vegan, organic and free-from retail with five new specialist stockists now on board to sell its tasty range.
Following a deal with Holland & Barrett just months after its launch earlier this year, the natural chocolate brand is ending 2019 on a high with an abundance of new stockists.
Chocolate lovers can now find Enjoy! on sale at Planet Organic, The Vegan Kind, Buy Whole Foods Online, SPARK Etail and Kingdom of Sweets – all market leaders in supplying dedicated vegan and organic goods.
According to a 2018 survey by The Vegan Society, the number of vegans living in the UK has grown significantly with approximately 600,000 people now choosing a plant-based diet.
"The vegan market is growing at a massive rate as more people care about what they are eating," said Enjoy! founder Chris Crutchley.
"For us being free-from, organic and vegan-friendly is at the core of what we do, and these new deals allow us to become an authority on the market."
Enjoy! was founded by Chris because his numerous food intolerances meant he was unable to eat his favourite treat of chocolate for many years.
Mainstream chocolate brands made Chris severely ill and the 'healthy alternatives' in the shops just didn't hit the mark taste-wise.
The Enjoy! range was created so he and many others could savour without getting ill, but that also did not compromise in taste.
From its Hampshire-based factory Enjoy! makes chocolate using organic, raw and natural ingredients.
Indeed its base recipe contains just three organic ingredients – cacao powder, cacao butter and coconut sugar.
The range of 26 products are vegan-friendly and free-from all 14 major food allergens.
"This year has been one of fantastic growth for Enjoy! and I'm incredibly proud of the team and what we have achieved. It's a huge testament to everyone's hard work that we are launching into more great retailers," said Chris.
"To think that just a few years ago I was experimenting with recipes in my kitchen and now we're working with fantastic names like Planet Organic and The Vegan Kind is incredible.
"Initially the brand started so I could once again eat chocolate without suffering, but it has grown not only in the free-from market, but also in the vegan and organic markets, too, which means we have opened the joy of eating chocolate again up to many more people."
Alison Thomas, Grocery Buyer at Planet Organic, said: "We're absolutely delighted to have Enjoy! chocolate on board. As soon as I met the team and tried the brand's products, I immediately knew I wanted Planet Organic to be a part of its story.
"Not only are the products absolutely delicious, but its all completely organic and made with a base of just three ingredients – making it all a great addition to the Planet Organic offering.
"Our customers are already loving the products with the Salted Caramel Buttons as the favourite."
Enjoy! is also now stocked in Whole Foods Market, Morrisons, The Health Store, Food for Thought, Earthfare, The Natural Food Company as well as more than 100 independent stockists.
Investor Hannah Legg, former marketing director at Thorntons and now sales and marketing director at Enjoy!, said: "It was clear from day one that Chris had created something very special and we're delighted that so many of the big retail names agree.
"The product is genuinely the nicest chocolate I've ever eaten and whether you have food intolerances, are vegan or a chocaholic, the joy of Enjoy! is here for everyone."
For more information or to see the full range then visit joyofenjoy.com.
Go Dirty this Veganuary!
Dirty V*gan will keep things hot even when the weather is cold!
If you're thinking about trying out "Veganuary" for January 2020 but are worried you'll miss out on great flavour, Dirty V*gan has got you covered! Their witty and pun-based menu is completely plant-based but pumped full of all your guilty, dirty pleasures with no compromise in flavour, taste or satisfaction.
For January there will be specials including Doggy Style (hot dogs), as well as alcoholic beverages including the Stiff Irishman (vegan Irish Cream similar to baileys) along with the Stiff Jamaican (vegan rum punch).
Riding the wave of increasing veganism and flexitarianism amongst millennials, Dirty V*gan is the one-stop-shop for vegan food modelled on popular cuisines from around the world, supplementing meat for jackfruit, tofu and aubergine, Dirty V*gan is environmentally friendly and a game changer for vegan cuisine.
Nobody needs to even try and resist the temptation of fast food with Dirty V*gan, it's good for the body, soul and even the Earth as it's delivered to your door, you can find them on Deliveroo, JustEat and UberEats.
For more information, images or quotes from the founder, please let me know.
www.instagram.com/dirtyveganldn
Win the chance to transform your life! We've teamed up with Ailsa Frank to give 1 lucky reader a voucher worth £50 to spend on hypnosis downloads.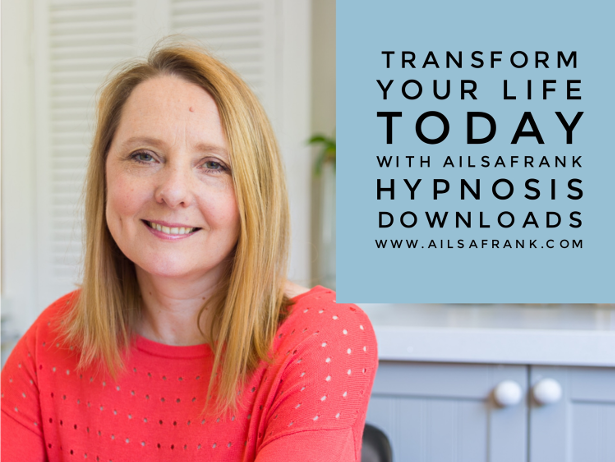 Ailsa Frank is the hypnotherapist featured in the BBC One series 'Hayley goes… Sober'. She is a self-help author and motivational coach with a successful range of hypnosis recordings, and she has helped thousands of people to banish bad habits and boost positive new ones. Whether you're looking to let go of worries, boost your confidence, release stress, eat healthier or drink less, Ailsa Frank's hypnosis tracks could change your life.
As you lay back and relax, let the messages free you from limiting thoughts, bad habits and create happiness and success on a deeper level.
Claim a free Stop Worrying download when you sign to Ailsa's monthly newsletter on her website or visit to find out more about Ailsa Frank's services and one to one phone appointments.
Through recordings and her book, Cut the Crap and Feel Amazing (published by Hay House £10.99), Ailsa can help you to identify what you need to change to improve your life and then to implement those changes by moving your mind on.
Choose from 25 titles which include Relaxation for the whole family, Heartbreak and Loss, Take Control of Alcohol, Weight Loss, Increase your Wealth, Debt-free Living and Comfortable Sex For Women… from £9.99 to £14.99 available at www.AilsaFrank.com "
I've attached three images to include – one for each of the Months so they are all different.
The Hypnosis downloads range from £9.99 to £14.99 www.ailsafrank.com
Titles include "Take control of alcohol", " Stop worrying"," Boost Confidence & Self Esteem"," Lose weight", "Relaxation for teens", "Good nights sleep", "Exam success", "Heartbreak & Loss".
Also you may like to try Ailsa's International book Cut the Crap and Feel Amazing which has easy to do techniques to steer your life in a positive direction (rrp £10.99 – published by Hay House).
Ailsa's social media for instagram and twitter is @AilsaFrank , Facebook page is Ailsa Frank Author and Hypnotherapist
She shares daily inspirations in Instagram
If you do use any quotes or content a link to www.ailsafrank.com is required and a mention of my book where possible.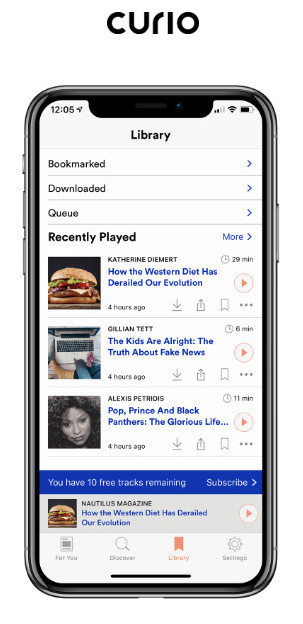 Curio has recently been named as one of Google's Best Apps of 2019 and have had profiles written about it by Apple.
Download the app on iOS: www.itunes.apple.com/gb/app/curio-io-top-audio-articles/id1203729853?mt=8
Download the app on Android: www.play.google.com/store/apps/details?id=io.curio&hl=en_GB
About Curio:
Curio offers intelligent audio that informs, educates and entertains. With the Curio iOS app, you can listen to the world's most respected and trusted journalism anytime, anywhere.
Headquartered in London, every day the Curio team curates ideas shaping the world from partner publications including The Guardian, Financial Times, Bloomberg, Fast Company, The Business of Fashion, Aeon, The Economist, The Washington Post, and many more. Carefully curated by editors, the stories are narrated by world-class professional voice actors, bringing high-quality content to life.
Cost: Curio offers 10 free tracks, a monthly package of £5.99/month or a yearly one of £44.99/year. Paid subscription packages include:
• More than 5,000 stories from dozens of top publications and growing every day
Unlimited ad-free listening
New curated stories every day
Unlimited downloads and offline listening
Eco-friendly angle to resolutions to reduce your carbon footprint with Cleanfox (a free, tech-for-good application that securely, smartly and quickly cleans out your inbox from unwanted, unnecessary emails)
'New year, new me' is the most popular New Year's resolution that people make and quickly fail in the first week. But Cleanfox predicts that becoming eco-active will be the new way to keep the 'junk in the trunk' off by 10KG a year, for free! No expensive gym memberships or personal trainers. Simply swipe for a better environmental impact.
On average, a British Cleanfox user receives 2,850 promotional emails:
This is an average of 28.5 kilos of CO2 per year
Enough to power a lightbulb for 137 days
A Cleanfox user removes an average of 1,000 unwanted emails a year
That's 10KG of CO2
Enough to power a lightbulb for 48 days
According to a YouGov survey commissioned by Cleanfox, 80% of British people do not know that email storage causes pollution and 70% have never heard of Digital Pollution
How to use Cleanfox:
Connect to Cleanfox's website www.cleanfox.io
Cleanfox automatically creates a list of emails by securely scanning them, looking at:
Open rate
Number of emails received
Carbon footprint
You're then free to delete and/or unsubscribe by swiping left or right- a bit like a dating app!
Once you've cleaned up your inbox, Cleanfox gives you access to your custom statistics where you're able to measure your impact on your inbox and the environment too
@Cleanfox_en
Libratone, have some top tips on how to create your ultimate Work Out Playlist.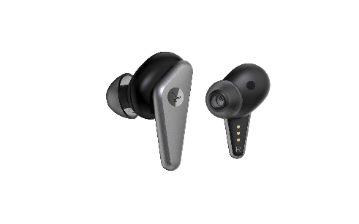 How to create your ultimate work-out playlist
Earlier this year, Libratone worked with Costas Karageorghis, a professor in sport and exercise psychology at Brunel University London to create the perfect workout playlist. We have top tips from Costas on how to create your ultimate performance-enhancing playlist – please see these below.
What's in my gym bag?: Libratone TRACK Air+
These ultra-lightweight, true-wireless earbuds with smart noise cancellation automatically adapt to your surroundings, so you can zone out of reality and into your music. The earbuds were recently awarded a prestigious Red Dot Award* that noted "with its sophisticated noise cancellation functionality, the TRACK Air+ earbuds are ideal for athletes when it comes to working out safely." Available from www.libratone.com for £179.
*The Red Dot Award – The Red Dot Award is an international design competition for product design, communication design and design concepts.
Top tips on how to create the ultimate performance-enhancing playlist
The nuts & bolts
The music should have an appropriate beat, with a pulse strong enough to tap your feet to. This will help you synchronise and get 'into' the music easier (i.e. moving in time to the beat).
Avoid music with long rhythmic lulls (e.g. Rumour Has It by Adele), unless planning to use the lulls to punctuate recovery during your exercise routine (i.e. use the lulls for respite).
Bear in mind that the harder the workout, the faster and more intense your music programme should be (e.g. 125–140 bpm for a high-intensity workout). The highest tempi (i.e., the speed of the music) should be used at the point in your workout when you are exercising most intensely (e.g. close to your aerobic capacity; essentially when you're breathing heavily and your muscles are burning).
Avoid music with an offbeat rhythm if you are trying to coordinate your movements. For example, Latin music like salsa or very complex electronic dance music, will not make those burpees any easier!
If core strength is a key part of your workout routine, consider music with appropriate affirmations in the lyrics when you are doing core exercises (e.g. try Stronger by Clean Bandit).
To increase workout intensity over time, you can slowly ramp-up music tempo and intensity. Do the opposite towards the end of your workout when you're heading towards the cooldown phase.
Consider changing your playlist when you feel it ceases to have a motivating effect and when you feel it no longer matches your exercise routine or physical performance levels.
For motivation
Early on, include tracks that embody who you are and make you feel strong and empowered. This is particularly important if you struggle to get motivated to exercise.
Try to find music with which you have a strong personal association (i.e. with the message, lyrics or genre). This can help elevate your mood and, by extension, the quality of your workout.
If you know you don't like a particular part of a workout, put on the most positive, upbeat tune on your playlist and allow it to carry you through.
Try for the most part to select music with major (happy) harmonies music vs. minor (sad) harmonies to promote a positive mindset during your workout. A good example of a "happy" track would be Happy by Pharrell Williams and similarly, for a "sad" track, Jar Of Hearts by Christina Perri.
Professor Costas Karageorghis
Divisional Lead/Professor, Division of Sport, Health & Exercise Sciences, Brunel University London, UK
Professor Costas Karageorghis is the Divisional Lead for Sport, Health & Exercise Sciences at Brunel University London. He has spent the last 25 years conducting research into the psychological effects of music in the domain of sport and exercise, a topic that his name has become synonymous with in the world's media. In this time, Karageorghis has developed a theory to explain how music influences performance and mental states, produced a measure of the motivational qualities of music, led numerous experimental studies, and conducted several extensive reviews of research into the effects of music in exercise. His output includes more than 200 scholarly articles, seven exercise-related music albums and, most recently, the Human Kinetics text Applying Music in Exercise and Sport. Karageorghis's books have been translated into several languages and, in 2018, he was invited to deliver a public lecture at the Library of Congress in Washington, D.C.
For many rugby players injury is part and parcel of the game yet finding the right therapist can be difficult.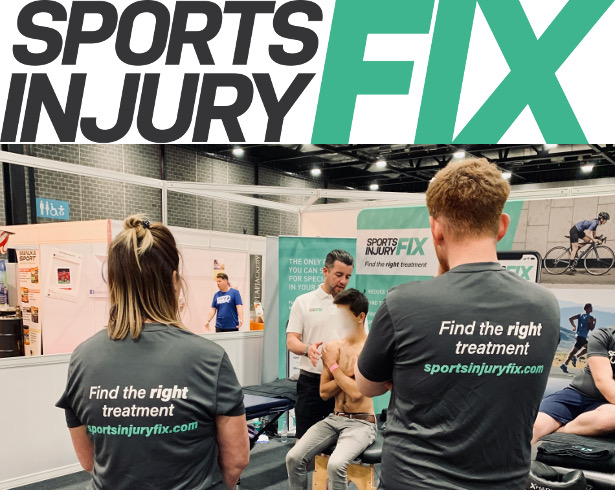 With the average person seeing 3 or more therapists before they find the right one. www.SportsInjuryFix.com is the only website where they can now go and search by who specialises in rugby injuries in their local area so they can get fixed not frustrated.
It's free for people to use so & people love it when they find it.
Your New Super Powder by
So Body Co…. Gorgeous Greens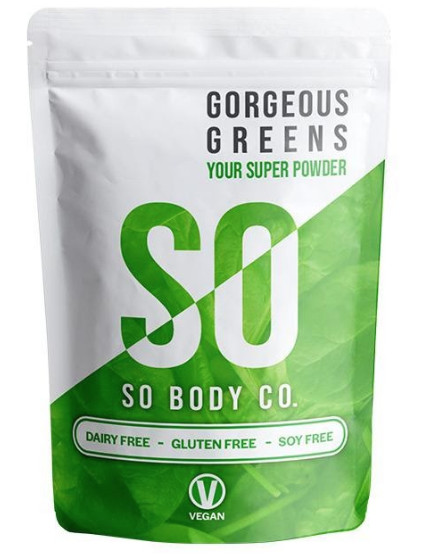 Want to look and feel gorgeously amazing? Of course you do! British brand, SO BODY CO, the makers of PEPTIGEN+ brings us their latest launch, GORGEOUS GREENS, a new nutritious super powder supplement to bring health and beauty results with just a drink a day. The blend of super food ingredients combine to powerfully support and help improve your wellbeing, health, vitality and visible appearance of our skin. What's not to like?!
GORGEOUS GREENS is an easy, everyday way of upgrading your dietary intake of essential nutrients. Just a scoop of this premium, flavourless super-food supplement in a glass of water can help detox and revitalise your body with natural energy. The mix of super foods in this formulation were carefully selected for their health and beautifying benefits. Every serving is packed with goodness. The wealth of vitamins, minerals and anti-oxidants help you feel great and look your gorgeous best. Plus, brilliantly timed for cold and flu season, it's a great source of vitamin C which not only help fights the seasonal surge of bugs but also helps:
Collagen formation – great for keeping skin healthy and young looking
Protection of cells from oxidative stress – helps keep the ageing, free radicals in check
Reduce tiredness and fatigue
Support the immune system
GORGEOUS GREENS: How to Enjoy it!
Created in powder form, it's a doddle to slip into your daily diet and it's flavourless, so doesn't even taste bad! Simply add a scoop of GORGEOUS GREENS to 150ml water and stir or shake well before drinking.
Drink daily for best results.
Vegan. Gluten, Soy and dairy free.
GORGEOUS GREENS:
5 Reasons Why…..
Great for your skin
Anti-ageing
Peps up your energy
Strengthens your immune system
Detoxifies your body
The Food Psychology Clinic
The Food Psychology Clinic specialise in combining nutrition and psychology to treat a range of issues around food. They have an online course which has helped many clients to re-build their relationship with food. I The website is www.thefoodpsychologyclinic.co.uk.
Uxshely
Uxshely Chotai works to help people become the best possible versions of themselves. After graduating with a first from Oxford University and spending some time working as a corporate lawyer, Uxshely decided to re-train in a range of disciplines which would allow her to enhance the health of others both physically and mentally, including: psychotherapy, biomedicine, hypnotherapy, public health nutrition, meditation and neuro-linguistic programming (NLP). Uxshely now combines several of these techniques and disciplines to help her clients to optimise their nutritional choices, adopt a more positive attitude, deal with their eating disorders, break free of the vicious dieting cycle and to feel great about themselves and their bodies.
From garden shed start up to Harrods –multi award winning gourmet popcorn brand goes worldwide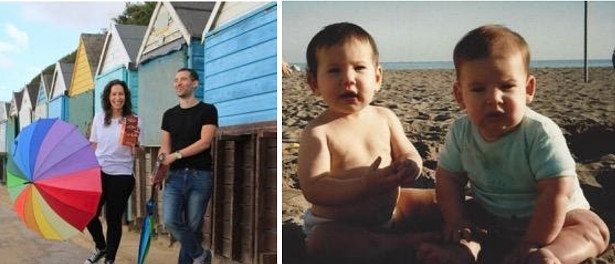 ENTREPENEURS LEAVE CORPORATE CITY JOBS FOR THE GARDEN SHED
Since its launch in 2016, multi-award winning gourmet popcorn brand, Popcorn Shed has gone from humble beginnings in a garden shed to supplying top retailers including Harrods, Selfridges, etc and exporting to over 20 countries worldwide.
Launched by cousins LJ and SF, who both gave up high-flying city jobs to pursue their passion for baking and creating, something they've been doing together since they wer old enough to reach the magimix, the entrepreneurial co founders bravely ditched secure, high-paying careers to fulfill their passion to create delicious gourmet popcorn.
Taking this risk has certainly paid off with the pair seeing big growth, with profits doubling year on year. They have gained listings with well known UK retailers such as John Lewis, Selfridges, Harrods, Ocado and the Co-op.
The first in Europe to launch a fully vegan range of popcorn flavours with their innovative Mini Pop! Range, Popcorn Shed has won a number of awards for their packaging and great tasting products.
Sam and Laura came up with the idea for Popcorn Shed during a trip to the US, where they discovered gourmet popcorn. On returning to the UK they realised that great tasting and high-quality popcorn was not easy to source, spotting a gap in the mainstream market.
" We started experimenting with popcorn recipes in Laura's mother's kitchen. As recipe development continued to create the perfect tasting popcorn, so did the mess and we were banished to the garden shed in Laura's mother's back garden", says Sam.
The family started referring to the shed as the 'Popcorn Shed', and that's how they stumbled upon a name for their burgeoning business. From humble beginnings the entrepreneurial cousins now outsource production to two UK based factories and are exporting to over 20 countries including Hong Kong, Japan, Portugal, Sweden and France.
The pair have recently launched three new flavours (Goats Cheese & Black Pepper, Cherry Bakewell and Vegan Caramel) and a Popcorn Shed Advent Calender and are in talks with other leading retailers worldwide.
Gourmet flavours: Vegetarian and
Gluten free.
Salted Caramel – Sea Salted Caramel with Belgian Milk Chocolate (Great Taste award winning 2017).
Say Cheese! – Cheddar Cheese Popcorn (Great Taste award winning 2018).
Sweet Cheesus – A mix of Cheddar Cheese and caramel.
Goats Cheese – Goats Cheese with cracked black pepper.
Berry-licious – Raspberry and Dark Chocolate Popcorn (Great Taste award winning 2018).
Butterly Nuts – Peanut Butter Caramel Popcorn with Roasted Peanut Halves.
Pop N Choc – Chocolate Caramel Popcorn with Belgian Milk Chocolate.
Pecan Pie – Caramel Popcorn with Roasted Pecan Pieces.
Cherry Bakewell – Caramel almond popcorn with real cherry pieces. Based on the famous Bakewell Tart, a classic english dessert.
Vegan Caramel – A rich butterscotch caramel popcorn made with coconut oil. You wouldn't even know that there's no dairy!
RRP: £3.50
Available from: Ocado, Amazon, Selfridges and www.popcornshed.com
Mini Pop! flavours: Vegan and gluten free.
Sweet & Salty – The perfect balance of Sweet and Salty
Vegan Toffee – The first Vegan Toffee Popcorn in the UK. Deliciously sweet with a butterscotch flavour.
Sea Salt – Seasoned with a sprinkle of the perfect amount of sea salt.
Salt & Vinegar – A British classic flavour. Zingy, light and wonderfully tasty.
White Truffle – Luxury and fragrant lightly salted Truffle Popcorn. A unique flavour for all the senses.
RRP: £0.89
Available from: Ocado, Amazon, Selfridges, Harrods, John Lewis Food Hall www.popcornshed.com
Alcohol is the secret to maintaining your 2020 fitness resolution
We all know alcohol isn't good for our bodies, but few of us realise the full impact it can have on our well-being. Data from Firstbeat shows that compared with non-drinkers, those who drink are more stressed and recover less during the day, and sleep considerably worse throughout the night. January is a time when many people begin drastic new fitness regimes and proper recovery is even more important.
Amassed data comparing over 32,000 people showed the consistent trend of worsened well-being when consuming alcohol. Continuing drinking, in conjunction with a drastic fitness overhaul could lead to short-term burnout, acute stress issues, dysfunctional immune system and many other problems – inevitably leading you to cancelling your plans for a revitalised, fitter you.
"Having as little as one unit of alcohol in your system at bedtime can delay the onset of restorative sleep by around one hour. Even just having two large glasses of wine (approximately 6 units) late in the evening and sleeping for six hours means you may not get any restorative sleep, and therefore won't recover overnight." says Nigel Stockill, Performance Director at Firstbeat. "Alcohol is a toxin, and the body treats it as such, raising the heart rate and cortisol (the stress hormone) levels."
"Heavy exercise also taxes the body, with very intense exercise causing cortisol levels to rise significantly, studies show." says Tiina Hoffman, Exercise Physiologist and Master Trainer for Firstbeat. The combination of continued drinking and a drastic new exercise regime could cause serious problems for some people. Alcohol lowers your heart rate variability (HRV), which means your body is worse equipped to deal with other stressors, such as intense exercise.
The expert advice
If you want to stick to your fitness resolution, try and give up or cut down on alcohol intake too. Not only will it complement your goals, helping to reduce calorie intake and make you feel better; but you will also recover from your workouts better, be less stressed at work and sleep better.
LAUNCH OF THE FIRST HOLISTIC SUPPORT APP DEVELOPED BY CANCER PATIENTS FOR CANCER PATIENTS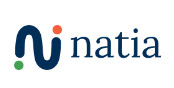 Millions of people in the UK and world-wide can access a new app purposefully designed to help them cope with the physical and psychological impact of cancer. Natia is the first app to incorporate the holistic programmes of Yoga, Meditation, Music, and Conversation, to provide individuals affected by cancer with support along the whole care pathway – emotionally, spiritually, and physically.
Natia is supported by the UK cancer charity, Maggie's Centres, who assisted with the development of the app, alongside cancer patients, caregivers and healthcare professionals, who also successfully tested the app. This co-creation approach to development has helped ensure that Natia meets the needs of the individuals it aims to support and provides a truly unique service designed to complement conventional cancer treatments*.
Natia is also collaborating with the Medway NHS Foundation Trust and is currently undertaking a joint feasibility study, with the view to launching a full NHS-run pilot.
The app is the brainchild of John Muolo, a former cancer patient, who used his first-hand experience with cancer to create the app to provide a resource that is available to anyone affected by cancer, every step of the way.
Natia's four programmes are grounded in research showing that yoga, meditation and music can reduce anxiety and stress1,2,3, and can be used as an additional beneficial and supportive tool for people with cancer.4,5
YOGA – Natia's Yoga programme was developed by yoga expert Kate Binnie, and includes pose sequences and breath exercises, with a calm and detailed narration of how the body should move and beautifully animated videos to demonstrate the movements. Each sequence is made specifically for those affected by cancer.
MEDITATION – Natia's meditation programme is a guided process which incorporates a session theme, and includes a daily suggestion or exercise to bring mindfulness into the listener's daily life. The programme was developed by Lesley Howells, a consultant clinical psychologist with over 30 years' experience, and Bodhipaksa, an accomplished meditation teacher and author.
MUSIC – Natia Music offers gentle, calming and specially created music. Each song can be listened to with or without a narration of mindful guidance. The mindful guidance aims to help the user become a more active listener, with the aim of enhancing the therapeutic benefits of the music.
CONVERSATION – The conversation programme consists of authentic, unedited recordings of narration or conversation submitted by those who have been affected by cancer. Listening to these conversations can help people realise that they are not alone in their experiences, and for those recording it can provide a positive and cathartic exercise.
John Muolo, Founder of Natia comments: "Often, and understandably, clinicians' main focus has to be on treating and stopping cancer. With cancer, however, we have to also consider our emotional and psychological well-being. Having practiced yoga and meditation for over 15 years, I have seen how these practices foster a sense of calmness and peacefulness, a pause in our busy minds. It is during this pause that we can begin to change our relationship with cancer and begin addressing its psychological burden. After further researching the therapeutic benefits that yoga, meditation and music can have, the idea for Natia was born – to offer the millions of people affected by cancer much needed support, and thereby, to become the kindest, most empathetic and compassionate cancer-related app available."
Laura Lee, Chief Executive of Maggie's Centres comments: "Natia is the first digital therapeutic app we have seen that is 100% aligned with Maggie's aim of helping anyone affected by cancer. Natia provides a kind, compassionate, yet effective tool that can be accessed 24/7 to provide this support."
Sue Green, Macmillan Recovery Package Facilitator, Medway NHS Foundation Trust adds: "From the first we heard of the Natia app, we saw it had the potential to significantly help our cancer patients. Following the feasibility study, if successful, we will work jointly with Natia to initiate a pilot study looking at the impact of the digital therapeutic delivery of the holistic interventions within the Natia app for our cancer patients."
Lesley Howells, Natia Clinical Lead, and Psychologist says: "From the second I heard about the ideas behind Natia, I knew that it was a tool that could potentially help millions of people affected by cancer…and I wanted to be involved. Every day, I see people who need holistic, psychological and emotional support in their dealing with cancer. Through Natia this support is available as and when needed, no need to plan or to change your schedule to have access."
www.natiacares.com
Five of the best cities to ring in the New Year that are accessible by train
a&o Hostels has handpicked five of the best European destinations to celebrate New Year's Eve that are accessible by rail to help visitors reduce their carbon footprint. a&o Hostels provides a fantastic base for those looking for a great value, comfortable place to rest their heads once celebrations are over. With affordable accommodation in key cities across Europe, the hostels are suitable for a variety of travellers this yuletide season. Offering 24-hour service, free Wi-Fi, guest kitchens, laundry rooms as well as being centrally located, it is the perfect place from which to explore some of Europe's best cities and enjoy their unique local New Year celebrations, whilst on a budget.
Frankfurt, Germany
Every New Year's Eve, the business city of Frankfurt transforms into a magical land. Visitors can gaze at the magical firework display as it lights up the sky above, and the River Main below. Onlookers can choose to watch the display from one of the river's many bridges, or from a river cruise, if they wish to be in the centre of it all. Other popular viewing locations include the banks of the river, the Old Opera House and Romerberg Marketplace, all offering an ideal spot to see in the new year.
Frankfurt is famous for its iconic New Year's Day concert, so travellers can start the new year by visiting Frankfurt's Alte Oper where the Junge Deutsche Philharmonie performs festive classics.
Stay at a&o Frankfurt Galluswarte from €22.55 (£19.13) per person, per night. Just a short bus ride away from the perfect viewing spots, Frankfurt Galluswarte offers the perfect place to reside after the display. To get there by rail, take the Eurostar from St Pancras International to Brussel-Zuid, then the InterCity 19 into Frankfurt.
Venice, Italy
New Year's Eve celebrations in Venice are a spectacular fete. Traditionally, Italians begin their celebrations in the evening by indulging in a hearty dinner. Hotels and restaurants across the city offer a mouth-watering selection of traditional Italian dishes. For music and theatre lovers, the annual concert held at La Fenice Opera House in the afternoon is a popular alternative for those who don't want to be out until late night. For those who do, later in the evening, locals and tourists alike gather in St Mark's Square, where a beautiful firework display brightens the night and lagoon. Unmissable viewpoints include: Riva degli Schiavoni, Riva Ca' di Dio, Riva San Biagio, or Riva dei Sette Martiri. For couples visiting Venice, head to Piazza San Marco for the annual 'Love' event, where thousands of lovers welcome the new year with a highly symbolic kiss, followed by a propitious toast with a glass of bubbles.
Stay at a&o Venezia Mestre from €21.45 (£18.20) per person, per night. Newly opened this year, with the central station right on its doorstep, visitors can reach the city's sights quickly and easily. To get there by rail, take the Eurostar from St Pancras International to Gare du Nord, then various local services via Paris Gare de Lyon, Geneva, Milano Centrale Railway Station, then into Venice.
Cologne, Germany
Every year, thousands of visitors gather in the streets of Cologne to celebrate New Year's Eve. The sight of the majestic Cologne Cathedral with the backdrop of a night sky bursting with an array of beautiful colours, is worth every second of standing in the chilly winter night. Other popular places for spectators to gather are the banks of the River Rhine and the Rheinpark. Visitors looking for comfort and fewer crowds, but with an equally spectacular view, should board one of the Rhine boats that set sail in the early evening. Each boat has a different party style – ranging from typical Cologne music, to live performances or sounds of the 70s and 80s.
Stay at a&o Köln Dom from €216.59 (£183.77) per person, per night. Just beside both the station and the Cathedral, a&o Köln Dom is perfectly placed to visit by train and be right beside the action. To get there by rail, take the Eurostar from St Pancras International to Brussel-Zuid, then a local service to Cologne.
Graz, Austria
Travellers can take the train down to Graz this New Year's Eve and experience a night they will never forget. As people fill every available spot in the city centre, they will see water, fire, laser and light combine to create an awe-inspiring show. Fascinating video projections are displayed on the screen of water, and the unique display has the beautiful backdrop of the Graz city hall. For those who haven't had their fill of festive market stalls, Graz opens a special New Year's Eve market on Glockenspielplatz square. Anyone looking to make the most of their trip to Graz, can enjoy a guided tour of the Graz Old Town where it is especially calm and peaceful on the last afternoon of the year.
Stay at a&o Graz Hauptbahnhof from €21.89 (£18.57) per person, per night. Just on the station's doorstep, and within walking distance of the city hall, a&o is the perfect location for individuals and families alike to stay once celebrations are complete. To get there by rail, take the Eurostar from St Pancras International to Gare du Nord, then various local services via Brussels, Paris, Strasbourg and Munich (including one bus ride) down to Graz.
Munich, Germany
Travellers can visit Munich to celebrate the start of 2020, where this bustling city transforms into one huge party. For those in the mood to celebrate, visitors should head for Tollwood on the Theresienwiese; the winter festival has long been the place to see in the New Year. Guests can ring in 2020 with an entertaining dinner at the gala event, featuring live music and DJ sets. For those who can't quite decide where to go on New Year's Eve, they can party through the city by tram, simply hopping on the N19 (Pasing – St.-Veit-Strasse), the city's most beautiful tram line. The highlight of the west-east crossing through Munich is the section between Nationaltheater (National Theatre) and the Maximillianeum. For those who enjoy a traditional New Year's Eve, they can join the crowds of bystanders gathering at the historic Marienplatz, Olympic Park, English Garden, and Old Town Square to toast the New Year under a sky bursting with fireworks. No one spot is better than another in Munich for watching the displays, the sky over the entire city ignites to become one huge, beautiful explosion of colour.
Stay at a&o München Hauptbahnhof from €122.98 (£104.34) per person, per night. Within close proximity of the action, a&o München Hauptbahnhof is the ideal place to come back to after Munich's crazy celebrations. To get there by rail, take the Eurostar from St Pancras International to Gare du Nord, then various local services via Gare de l'Est and Mannheim Hauptbahnhof to Munich.
Rocket Journey
Kickstarting an Exercise Habit with RocketJourney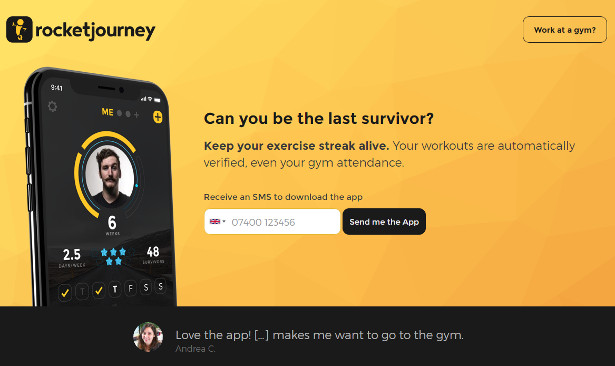 www.rocketjourney.com is a game/app that helps users achieve the exercise habit for good with game mechanics and motivational tricks.
Too many people say that their New Year Resolution is start exercising. Gyms are packed the first weeks, but almost everyone fail the achieve the habit for good and stop exercising around February… Our game/app motivates our users to stay on an exercise streak longer than they would without it. Some of the motivation in the app comes from:
– Sharing this difficult journey the habit of exercising with friends and familiy. If you make a group with other people who are trying to get motivated too, and everyone knows how everyone is doing in real time with real data, everyone's more likely to stick to the exercise. Peer-pressure works.
– Having something to lose if you don't exercise. In our game, people who don't do the minimum of 3 times a week, loses their streak, and have to start over. So we get a lot of exercise activities saturday and sunday, because they want to complete their 3 a week. (exercising only so they don't lose their streak)
– Seeing somewhat of advance at the beginning. Results doesn't really show until 2 months or more. So you gotta game yourself to feel some progress. In RocketJourney, users feel progress since day 1, as you get points and something to fill. Users can focus on game progress until real body progress shows months later.
– Knowing how many times they exercise each week. You'll be surprised of how many people say they exercise 3 times a week, and when they really don't.
– Knowing how many weeks in a row you've been exercising. Focusing on consistency over time, not just the first 2 weeks when you're ultra motivated helps a lot.
rocketjourney.com
My outlook on 2020 is: 2020 is all about vision!
It's all about how you see yourself personally, how you see your business, how you see your lifestyle. When you look over your life and how you are living it, you can take inventory on things that are not benefiting you, and make the necessary changes to make sure you are surrounding yourself with nothing but positive energy. The same goes for your business. Take inventory on what is growing your business and what is moving your business forward, and make the changes to your strategy that will help you reach the goals you have set for the year.
By Sherese Patton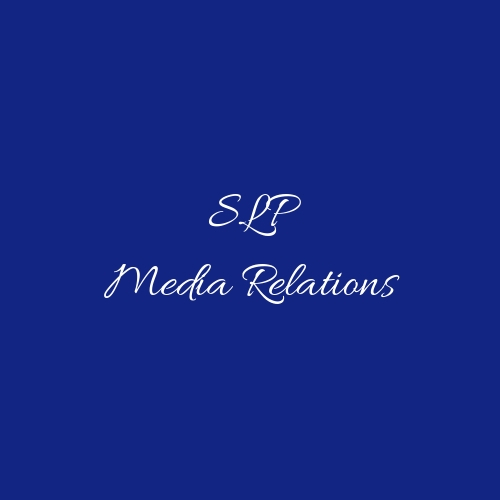 Fidelis Training Solutions
"New Year, How To Start 2020!"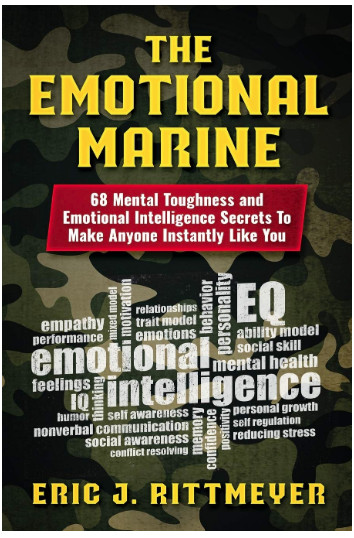 Eric Rittmeyer and I'm a former U.S. Marine and an expert in the fields of mental toughness and emotional intelligence (EQ). He is also the author of the new book "The Emotional Marine – 68 Mental Toughness and Emotional Intelligence Secrets to Make Anyone Instantly Like You." Eric speak to audiences all over the United States, teaching executives and sales professionals how to overcome the limits brought on by fear and emotions, and replace them with clear, concise critical thinking that gets results.
"It's that time of year again. The time where we define what it is we want to change about ourselves on January 1st. Yes, I'm referring to resolutions. Unfortunately, there's a very small chance you'll actually last until the end of the first month (just 25% of people get through the first 30 days). Why is it so many "well intentioned" resolutions don't survive? It's a lack of Mental Toughness and a simple 4 step formula is the solution. I call it the "Goal Crusher." "
Sustainable and Environmental Year of Action Calendars for 2020 Wildlife/Wildlands Calendars to Make 2020 a Year of Action – Instead of the traditional, national, and government holiday these calendars identify 68 environmental and social action days to encourage you to take action in the New Year. They are printed on 100% recycled paper in Colorado with original vibrant designs by Colorado artist, Katherine Homes. $20 www.katherinehomes.com/collections/calendars
For those who are looking to make or enhance their friendships in the coming year, check out this new book by Gina Handley Schmitt — Friending: Creating Meaningful, Lasting Adult Friendships —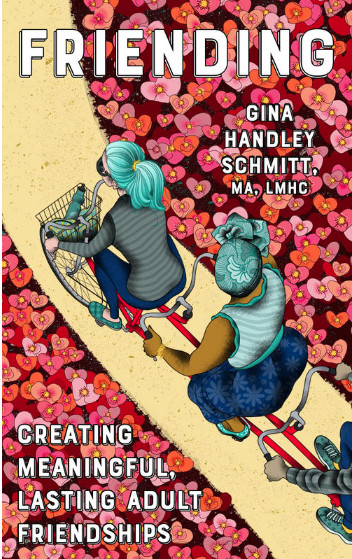 Since there is increasing research about the importance of friendship for our overall healthy and well being, this would be an invaluable resource for the New Year.
Available for purchase at:
www.powells.com/book/-9781621067504
microcosmpublishing.com/catalog/books/9757
Or any local, independent bookstore.
Happy Holiday Season!
Gina Handley Schmitt, MA, CMHS, LMHC
Psychotherapist, Professor, Author, Speaker
www.counselorgina.com
www..facebook.com/CounselorGina
www.instagram.com/CounselorGina
My book is now available! microcosmpublishing.com/catalog/books/9757
Tech CEO on How to start 2020

Reflect, Resurge – Take a moment at the end of the year to look at what you've accomplished and what you didn't. Appreciate that you've gotten this far, then make three small goals working towards one large one. Take those things you didn't get done this year and redouble your efforts. Be aggressive about getting that new raise. Be determined about getting that business off the ground.
Shayne Sherman, CEO of TechLoris (www.techloris.com)
Rio Rocket
www.riorocket.com
Most Common New Year's Resolution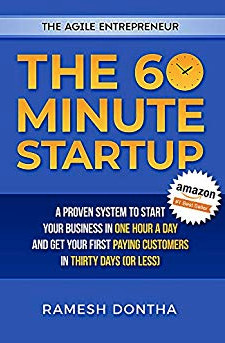 Let's face it, the two most common resolutions are to get fit and make more money in the upcoming year but no one wants to be fit and broke.Ramesh Dontha is the author of the groundbreaking, best-selling book 'The 60 Minute Startup' which teaches anyone to build a sustainable business in one hour per day and acquire their first paying customer in 30 days or less.The book has hit five best sellers lists for revealing the same intuitive approach that built Instagram, Uber, and Airbnb. The 60 Minute Startup identifies the 15 critical steps in 'Agile Methodology' and lays it out in an easy step-by-step blueprint.Released on November 9th, 2019 it is available in hardcover for $19.99, paperback for $13.49, and Kindle and Audiobook formats for free with Kindle Unlimited or Audible.com trial. Amazon:www.amazon.com/dp/B07Z53LWZK?ref_=pe_3052080_276849420 Audible: www.audible.com/pd/The-60-Minute-Startup-Audiobook/B081QWQKZ6?source_code=AUDFPWS0223189MWT-BK-ACX0-173221&ref=acx_bty_BK_ACX0_173221_rh_usBarnes and Noble: www.barnesandnoble.com/w/the-60-minute-startup-ramesh-k-dontha/1134766892Ramesh is happy to gift physical copies of the book by contacting him with the information below: By Ramesh Dontha Serial Entrepreneur • Author • Consultantramesh@rameshdontha.com(916) 936-9556https://rameshdontha.com/the-60-minute-startup/Bio:Ramesh Dontha is a serial entrepreneur, former Senior Director of a Fortune 25 company, and an expert in early stage growth for startups with a focus on teaching people to build agile, sustainable businesses to become their own boss and live out there true passion in life.
Freedom Printables. Printables that aim to bring joy, creativity, and organization into my your homes.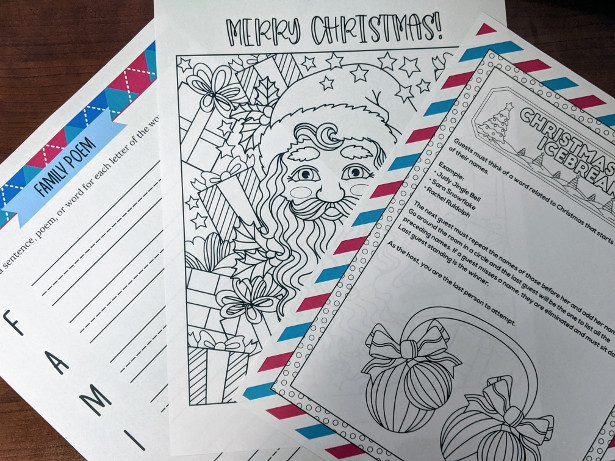 The Christmas Activity Binder will make a wonderful keepsake activity to remember this special time of year. This printable binder is not just for planning meals and tracking sales for your presents. It includes many different activities for children to do on Christmas Day! The Christmas Activity Binder is packed with mazes, word searches, coloring pages and Christmas Party Games. It also includes Twelve All About Christmas writing prompts, Christmas memory prompts and family photo sections. You can look back on your wish list, books you've read, movies you've read, your favorite holiday recipes, reflect on your traditions, and so much more. Put the FUN in your holidays with this 100+ page printable Christmas Activity Binder. Keeping your Christmas Activity Binder as a keepsake for years to come is easy to do because the pages are easily stored in a 3 ring binder! Each year you can reminisce the meals you cooked, who you've sent Christmas cards to, ways your family spread Christmas cheer, felt the joy and spread the love.
www.journalstofreedom.com/products/christmas-activity-binder
ISSA Launches First Fitness Training Program Based on DNA Test Results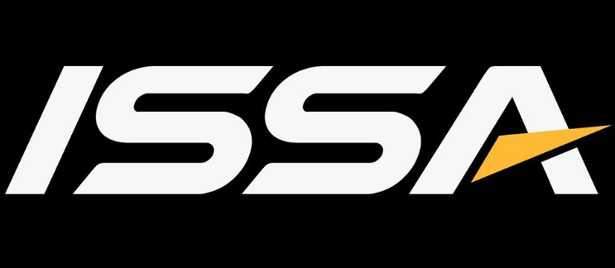 First of Its Kind Genetics-Based Program Design Will
Help Reach Fitness and Nutrition Goals Faster and Smarter
PHOENIX, Ariz. (Dec.16, 2019) – The International Sports Sciences Association (ISSA), a pioneer in the personal training certification industry, announced the launch of a new certification in Genetics-Based Program Design. The new certification program provides personal trainers and fitness professionals the knowledge, skills and ability to create specific programs based on their client's DNA test results.
"This is a game changer for fitness and nutrition professionals," said ISSA's CEO Andrew Wyant. "Applying a client's genetic make up to their exercise response unlocks secrets to individual roadblocks. Personal trainers can now understand how a client's body naturally burns fat in response to exercise and may effectively change their results."
"Everyone can lose weight, regardless of their genetics. However, certain genetic traits make it easier or tougher to achieve these goals. When you know a client's genetic tendencies for weight loss, the expectations are clearer, and this allows the trainer to create realistic goals and the most precise plan to achieve them," added ISSA's Vice President of Education, Erin Mahoney.
Three main genetic traits that influence a person's ability to lose weight are:
Weight loss ability with diet and exercise
Fat loss response to cardio
Body composition response to strength training
The ISSA Genetics-Based Program Design certification course includes:
Intro to Genetic Testing in Health and Fitness and the science behind it
Traits that may impact weight loss
Traits the may impact athletic performance
How to apply the results to each client and help customize goals
Exercise response – which type of exercise to incorporate when (cardio, strength training, etc.)
Macronutrient recommendations
Vitamin and mineral tendencies
Recovery and Injury risk
Mental and physical foundations
Revolutionizing the professional health and fitness industry, ISSA provides a flexible and affordable online learning program that empowers students to become certified and successful health and fitness professionals from anywhere in the world.
About International Sports Sciences Association
The International Sports Sciences Association (ISSA) is a global leader and pioneer in the personal training certification industry. For more than 30 years, ISSA has been committed to providing the highest quality certification programs by merging the gym experience with practical applied sciences and building trust in order to help people build their goals. ISSA offers personal training specializations including senior fitness, exercise therapy, and corrective exercise. To date, ISSA has trained more than 300,000 students and placed personal trainers across 140 countries, all while continuing to develop greater access to opportunities that promote a healthier world: www.ISSAonline.com.
On Amazon >> www.amazon.com/Emotional-Overeating-Love-Your-Food/dp/1538111195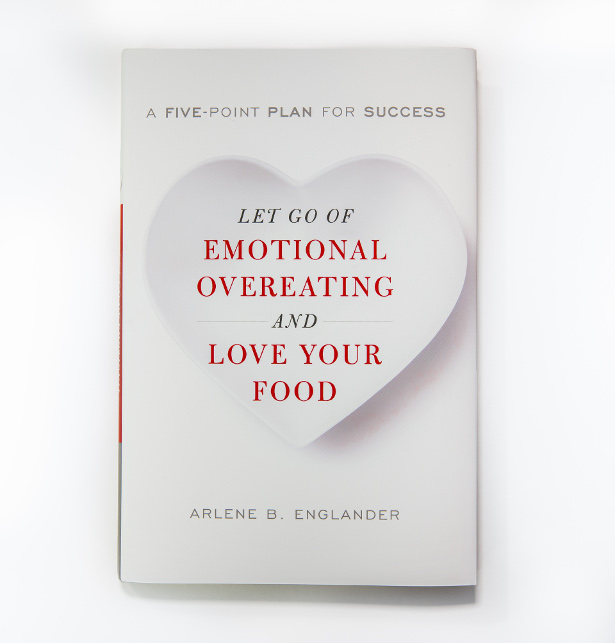 "Let Go of Emotional Overeating and Love Your Food: A Five Point Plan for Success" (Rowman & Littlefield, 2018) is for anyone who wishes they could eat what they like (within the 80-90% healthy foods/10-20% ratio advised by most evolved nutritionists today), savor it, and stop just at the point of satisfaction without overeating. Readers will learn how to become aware of the difference between eating in a healthy way and eating emotionally -neither to satisfy hunger, nor for enjoyment, but in a desperate attempt to distract oneself from painful thoughts and feelings. Proven techniques like Cognitive Behavioral Therapy (CBT) and Mindful Eating are presented in an innovative, easy to remember way.
Author Arlene B. Englander is a Columbia University trained licensed psychotherapist with over twenty years of clinical experience and is herself, a former emotional overeater. Also an MBA, Arlene has developped programs on stress management and emotional overeating while on staff at settings as diverse as American Express, T.R.S. and Cancer Care, Inc.
The reviews have been excellent-Publishers Weekly, Booklist, Library Journal and more!
See more at :- www.amazon.com/Emotional-Overeating-Love-Your-Food/dp/1538111195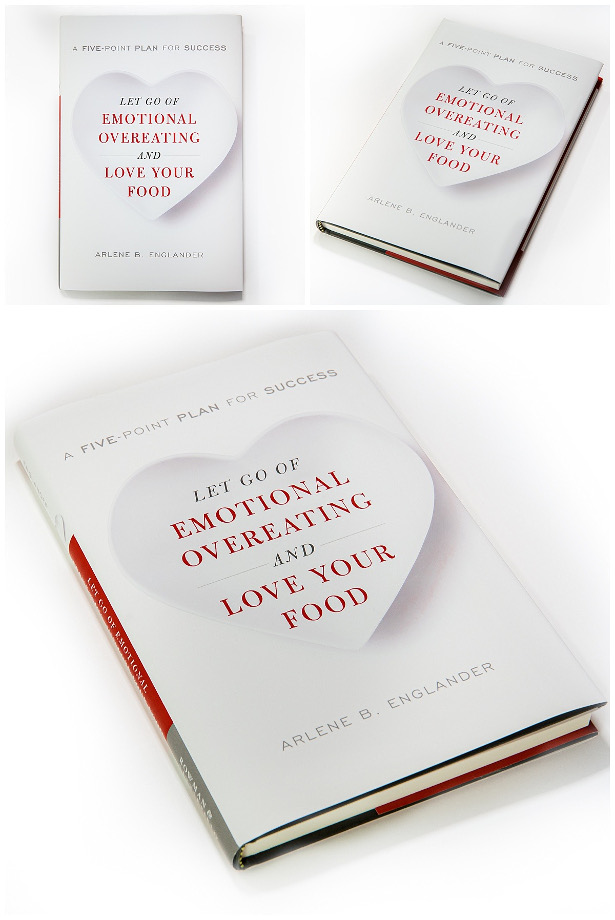 ClassPass for 2020!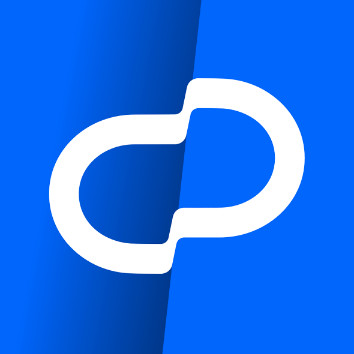 ClassPass is the perfect tool to start 2020! ClassPass gives members access to 30,000 gyms, fitness studios and wellness experiences worldwide, all with one month-to-month membership. It's an easy way to prioritize health and find some activities you love in the new year!
The secrets to keeping your fitness resolution when you're stuck in the office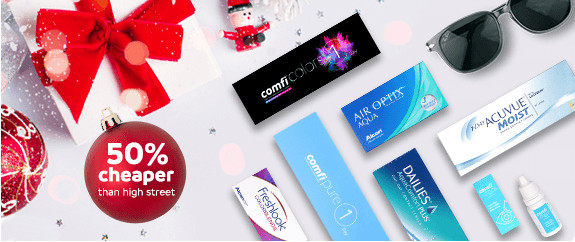 January is officially the bleakest month of the year. It's cold outside, you're broke and you're stuck in the office making it difficult to kick start your health and fitness resolution. Just because you can't afford that gym membership and you're office-bound and on your rump, doesn't mean you have to let your fitness suffer. Feel Good Contacts has teamed up with Personal Trainer, Badrul Islam to help you to get fit without spending a penny.
Our working world is designed so that we are sitting for eight hours a day. This is the most passive thing you can do which means that you're not metabolising sugars and fats. Research shows that long periods of sitting can have a detrimental impact on our health and wellbeing and cut years off our lives. The World Health Organisation listed inactivity as the fourth biggest risk factor in global adult mortality.
But luckily there are some office exercises and other initiatives you can take to combat fatigue and weight gain. Here are some tips on how to kick start your New Year fitness program and keep your muscles engaged:
Once you're back at work after the festive break, find a co-worker with similar New Year health goals so that you can support each other. It is easier to stick with your plan if a buddy is going through the same resolution and helps you to adhere to your schedule and nutritional goals. Alternatively, suggest a fitness initiative to your management team. This would be a great way to get everyone involved and lessen any embarrassment of exercising at work!
Start your day by walking or cycling to work. But if this is an unrealistic option then get off the bus or train a stop or two early and walk the rest of the way. If you have shower facilities at work and want to push yourself even harder, why not get off the train or bus even more than two stops earlier and jog to work or home. You could increase the stops incrementally as you get fitter. If you don't have shower facilities at work, at least try to jog part of the way home.
Something to bear in mind on your daily commute is how you carry your bag. Try to spread the load equally between both sides of your body by wearing a two-strapped backpack which will allow you to maintain a neutral spine and prevent chronic gait imbalances. You could also make your walk to work even more challenging by adding extra weight to your bag so that you burn more calories.
If you're driving, then park further away. Once you arrive at the office block, get your blood pumping by using the stairs instead of the lift. Follow these suggestions and you'll arrive at work feeling fresh, energized and with a clear mind.
Bring your own healthy lunch into work. Food preparation is a great way to control your consumption and saves you money as you won't be buying the quickest, most expensive option when you're in a rush. Chicken, turkey and egg-based lunches are packed with protein and will provide you with the essential building blocks for calorie burning muscles. Fish like tuna and mackerel are cost effective sources of protein that will also increase your energy and the omega-3 will help you to maintain a sharp mind and improve your eyesight. Remember to supplement your protein with vegetables: not only are vegetables much cheaper than meat, they're full of vitamins, minerals and guilt-free calories and perfect to chop up into snack-size pieces to keep you going throughout the day. Fruit, protein shakes, salads and natural fiber bars are also great snacks.
In terms of drinking, water is one of the easiest ways to manage body weight and reduce your food consumption. To ensure that you are consuming a sufficient amount of water, keep 2 bottles of water (1.5- 2 litres) handy. This will leave you with no excuse for not drinking enough. When full, your water bottles will also be a perfect substitute for dumbbells or weights! If you need to drink something warm, then try non sugary herbal drinks, black coffee or broth.
Turn daily tasks into exercises. Instead of emailing or calling your colleague across the room, walk over to their desk for a face to face conversation. If you're having a meeting, then suggest a standing meeting. As well as getting you out of your chair, research shows that these types of meetings are a good way of increasing efficiency, making sure that the meeting doesn't stretch to an hour when it can be done in half the time. When you're back at your desk, if it's possible, stand up and do your work. Standing uses more muscles and burns more calories than sitting and it's good for your back and posture. If you can't stand and work, then stand up every 30 minutes to stretch your chest and extend your spine to reverse the hunched position of sitting. Use a towel or find an office broomstick to use for stretching. Holding the towel or broomstick with straight arms at either end, rotate back and forth over your head slowly. Doing this can help to open up your chest muscles and mobilise your back muscles. Stretching is vital for maintaining good posture, especially when working at a desk for several hours a day. It will also help to reduce back and neck pain significantly. If you're feeling particularly energetic then why not try some deskercise.
Try and break up multiple chunks of sitting time (set an alarm if you feel you need it) with some movement by taking trips to the water machine. The general rule is to take a walk at least every half an hour to get a glass of water. People get dehydrated when they sit, plus at this time of year the office will be heated so you'll need the extra h20.
When you're stuck with some dead time, for example, whilst waiting for the kettle, photocopier or meeting room, don't be embarrassed to do some light exercises like calf raises, squats or lunges.
If you can manage to brave the cold weather, then go for a walk in your break. Use your longer lunchbreak for a workout. Go to your local park for a power walk or run. If you're new to running, then download the NHS's Couch to 5K app podcast. It will ease you in gently. For variety of exercises, look out for the communal gym equipment that has been installed in many parks up and down the country. Failing that, you'll often find monkey bars in the children's playground where you can work on your pull ups.
Nimesh Shah, Marketing Director at Feel Good Contacts commented: "At Feel Good Contacts we know that if we keep ourselves healthy, we will be happier, have more energy, less sick days and are more productive. But at this time of year it can be difficult to motivate staff. So we have tried to implement simple things which do make a difference. For instance, we take it in turns to go to the local coffee shop. It's a quick and easy way to get out of the office for some fresh air and a stretch. Also, sometimes, when I have 1-1 meetings, I suggest we do this whilst walking, I find this encourages creativity and free-flowing conversation plus the added benefit of some physical activity. All staff are encouraged to wear smart but comfortable clothes and most employees come to work in a pair of trainers which comes in handy for the lunchtime power walk."
Badrul Islam, Personal Trainer concluded: "Your health is more important than any amount of pay. So be mindful of the length of time you're sitting. Doing so can mean a long and healthy career for years to come. In addition, prioritising a healthy sleep pattern over social activity, will increase your energy, speed up recovery and boost your productivity."
NEW Smoking Cessation Product – perfect for New Year!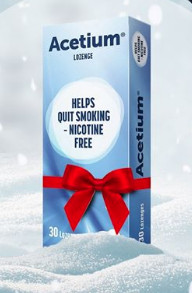 Acetium is a lozenge that works effectively whilst you smoke to decrease nicotine addiction step-by-step, changing the pleasure of the smoking experience so that you stop for good.
Acetium is available to buy from www.acetium.co.uk, £7.50 for 30 lozenges.
Research
Acetium has done some new research which shows that on average:
UK smokers have tried quitting five times
with a third (33 percent) having tried to quit 4-10 times
one in 10 having tried to quit smoking more than 11 times.
www.virtualracinguk.co.uk.

Virtual racing is a great way to keep fit and compete with other racers, without having to worry about meeting up in physical locations.
The Plan Of Action
By Amy Elisabeth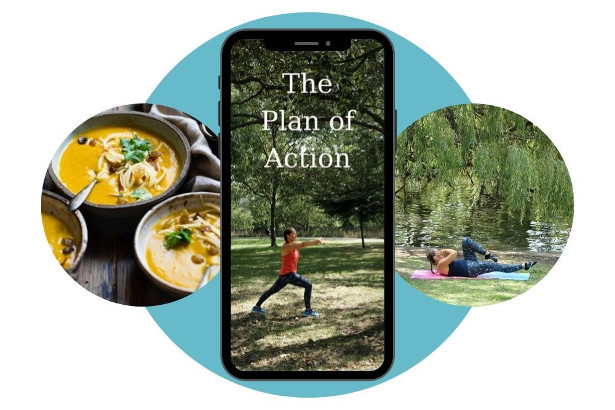 The Plan of Action, is my online personal training plan that is perfect for those of us who want to get fit and healthy in 2020 but don't like going to the gym! You get the support of a personal trainer but at a fraction of the cost. You can read more about it here (amyelisabeth.co.uk) and if you have any questions please do not hesitate to contact me.
Tea you can Eat
Edible Tea Launches from Nim's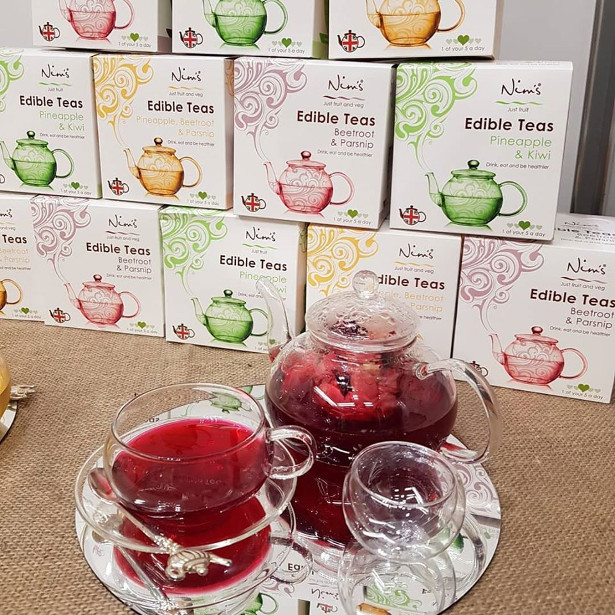 FACEBOOK | INSTAGRAM | PINTEREST | TWITTER
With everyone's thoughts turning to abstemious habits in the New Year, here is a product range that is as exciting and innovative, as it is delicious; And, as one of your five a day, it packs a feel good punch too.
Nim's Edible Teas are naturally vegan and made from a nutritious combination of air dried fruit and vegetables. When you introduce hot water to the tea, rich intense, natural colour fills the pot and the aromas fill the room. The flavours are as authentic as the fruit and vegetables used, which have been air-dried (not fried) to give the fullest flavour and nutritional value.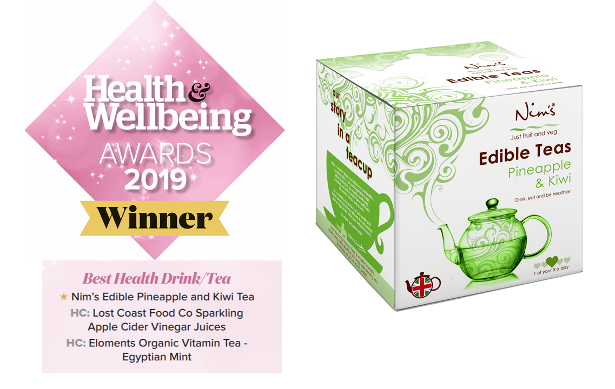 Once the tea has been enjoyed, the fruit is fully rehydrated and ready to snack on. Enjoy the fruit teas on top of porridge and yoghurt or try the vegetable teas as an extra ingredient to soups and warming pasta dishes. So from tractor to teacup, there is practically zero waste.
One portion of Pineapple and Kiwi tea provides 49% of your recommended daily intake of vitamin C with Pineapple, beetroot and parsnip providing 42%. Nim's teas are not only high in fibre and Vitamin C but they are so natural and safe that they can be consumed by children (and even toddlers – but take care with hot water!) making them a real family favourite.
"There is an appetite for healthier, yet adventurous drink choices in the UK" says owner Nimisha Raja, Founder of Nim's Fruit Crisps.
This Drink and Snack in one, is available online and through independent retailers. The loose leaf tea infusions are presented in beautiful boxes of 12 single sachets of 12g portions priced at £7.95
All Nim's products are manufactured using just pure fruit and veg; the range is entirely fat, gluten and dairy free, as well as being Vegan and Kosher certified.
www.nimsfruitcrisps.com @nimsfruitcrisps @nimsinfusions
Stuart Roberts is a nutritionist and personal trainer who is just abut to launch his new book January 2020 – Get Strong,Get Fit, Get Happy – Definitely a great New year New start type of book for fitness health and well being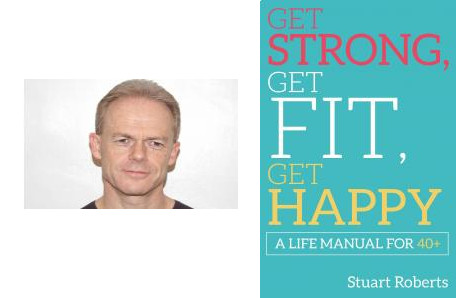 Stuart Roberts – Get Strong, Get Fit, Get Happy
Growing up watching loved ones at the mercy of debilitating illnesses, Stuart became passionate about transforming people's health, helping them attain boundless energy and maintain their fitness whatever their age. His first book, Get Strong, Get Fit, Get Healthy, targets people aged forty-plus who want to take responsibility for their health and fitness for life!
Being a Fire Fighter for thirty years Stuart was lucky to have a job that required him to keep physically fit. Early on his career he qualified as a Fire Service Physical Training Instructor and did this for 25 years, until he retired early!
Stuart studied at the highly respected Institute for Optimum Nutrition in London for three years, before qualifying as a naturopathic nutritionist in 2003 – after a further three years of study – at Plaskett College. His methods are based on the importance of making changes that are easy to implement, sustainable over the longer term and that fit into busy lives without denying people the pleasure of their favourite foods.
In 2004, Stuart built on his experience supporting Fire Fighters with their fitness and qualified as a Coach and Instructor in a completely new and revolutionary exercise program developed for athletes which could be adapted and used by anyone. He learned from mentors who changed what he thought was possible with respect to health and fitness at middle age and beyond.
Ways you can proactively manage your stress in 2020 with a stress relief program.

www.justbreathein.ca
Just Breathe Harmony
Stress is nasty business, it causes all sorts of problems physical and mentally, so finding ways to de-stress and stay calm is key. Often we think we have our stress handled by pushing it aside and ignoring it. But what ends up happening is that it bottles up and it starts impacting our health. Often, all we need to do is to take stock of what causes our stresses and proactively develop strategies to manage them or develop a new approach when dealing with the trigger that caused the stress. So when stress happens in 2020 we will still feel it, but it won't impact us in the same the way because are learning to process it differently. This ultimately leads us to get calm quicker and get back into our A-Game!
About my stress relief program!
www.justbreathein.ca/services/stress-relief
Working with an intuitive life coach you can start the new year by de-stressing! Together we start by identifying the topics that stress you out and how your body reacts to stress. We then look at different ways you can react differently to these triggers and develop personalized strategies to reduce your stress. Just Breathe also provides mindfulness and reiki techniques to help you feel the immediate benefits of stress relief. Just Breathe is here to make sure that your new year starts of calm and tranquil.
With health and wellness at the top of mind for New Year's resolutions, what better way to kick off 2020 than with a pillow that gives you a truly clean sleep?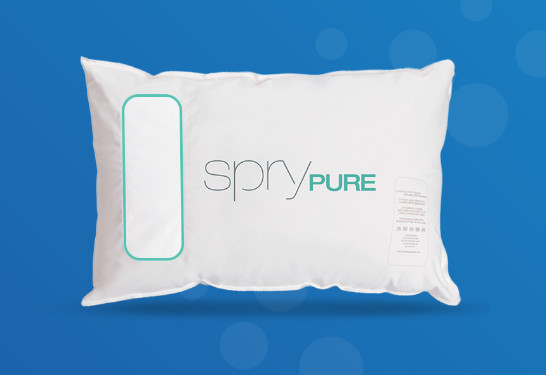 Spry Therapeutics offers the world's first and only filtered pillow: Spry Pure. Our pillow has a built-in filter that blocks everything from clean air from entering its interior – including all dust, mold, pollen, bacteria, viruses and more. It's the perfect solution for anyone looking for a cleaner, healthier sleep but especially great for asthma and allergy sufferers. Added bonus? It never has to be laundered! Simply wipe down the exterior in a mild solution and the pillow is as good as new. Spry Pure is available in both memory foam ($129) and polyfill ($99).
Please note Sleep Angel are the EU partner company of Spry Thereapeutics.
www.leadingupcoach.com
Leading UP
2020 Best Year Yet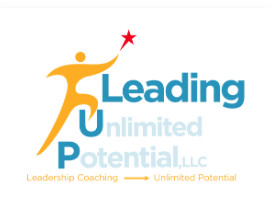 Perhaps a non-traditional approach to kicking off a new year is investing in a personal coach.
A professional coach focuses on the client–and is an incredible support system for achieving goals-be it physical, work related, relationship, financial or ???? There are coaches in so many niches, you are sure to find someone who can help you kickstart 2020 with a bang and keep you going in the future if needed.
Keep looking up and forward!
Paula Rauenbuehler
Founder and President
Leading UP! llc
www.LeadingUPCoach.com
For those who want to achieve their new year goals. Tips include: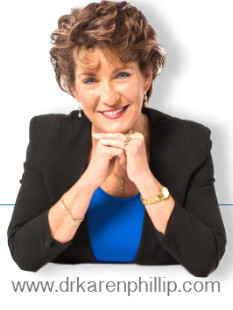 1. Set one realistic achievable goal to focus on
2. Prepare the steps to achieve the goal
3. Share your goal with others to keep you accountable
4. Write it down and read it every day
5. Celebrate the small successful steps
6. Visualise success – what the mind believes, the body responds to
From Counselling Psychotherapist Karen Phillip
www.drkarenphillip.com
CEO Alison Hill has compiled her (free) Stand Out Planner for the fifth consecutive year and it's been downloaded like it's digital hotcakes.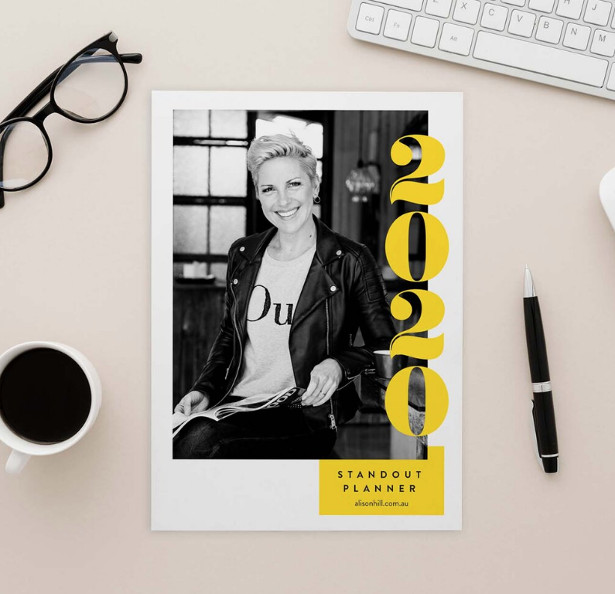 Alison is a well-known author, podcaster and registered psychologist. Her Stand Out Planner helps people to reflect on their year and prepare goals that are aligned to their values for the year ahead.
Here are the details: www.alisonhill.com.au/stand-out-planner-2020
Do you have big career goals or want to start your dream business in 2020?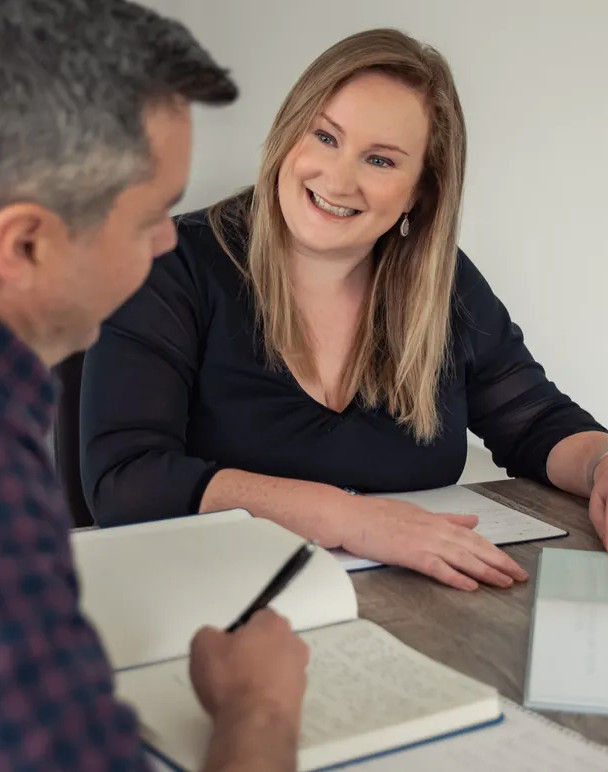 Have you considered getting a Coach but have a set budget or hate talking on the phone? Go Go Mojo is about finding your inner mojo, the part you hide away because you're afraid you'll fail.
For just AUD$49 get a chat and email monthly coaching subscription that'll keep you accountable to meet your goals.
Jo from Go Go Mojo Coaching specialises in career growth and business coaching. She'll create you a Personal Action Plan then you can stay in touch and get ongoing support via email and chat.
Imagine where you could be by this time next year?
Jo has supported 80+ start up businesses coaching Innovation and leading entrepreneurs.
You need her on your team!
www.gogomojo.com.au/
The Plan Buy Cook Book.
www.planbuycook.com.au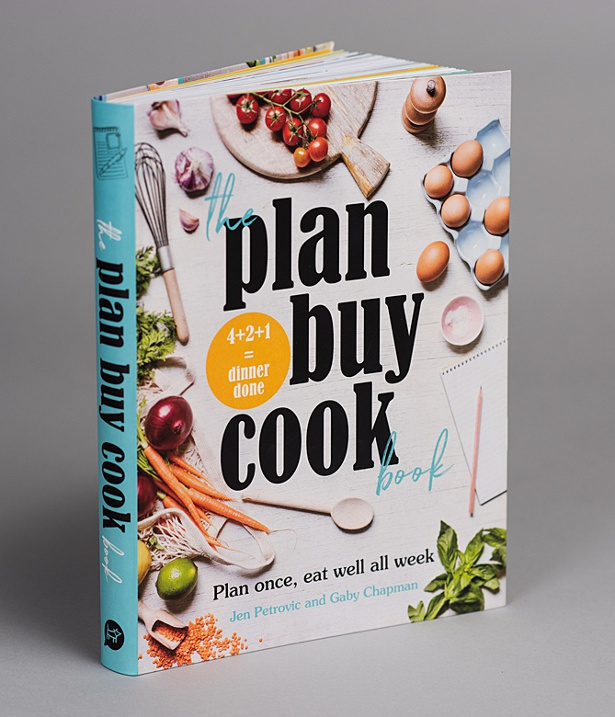 It is about how to save time, money, stress and reduce food waste with an easy formula for success. We can halve the time people spend cooking their evening meals each week.
The book is published by Hardie Grant, and will be available on 1 January in all good Australian bookstores, as well as the large retailers like Kmart, Big W and Target. It comes on the back of our meal planning app for iPhones and iPads which has been one of Apple's top selling meal planning apps!
New year is the perfect time to get organised with meal planning!
The TARA Clinic (Therapeutic Addiction Recovery Assistance) helps busy and successful people regain control of their drug and alcohol use while leaving the guilt and shame behind.
www.thetaraclinic.com
By providing holistic treatment options in an outpatient setting, we support people to shift their relationship with addiction and themselves and build a full, rich and meaningful life into the future.
Lowlander 0.00% Wit Beer – The Dry/Try January Must-Have
It's that time of year again… Christmas is over, funds are low, you can't remember the last time you saw the sunshine and now it's time to dial down your alcohol intake.
Don't be disheartened… Lowlander Botanical Brewery has the perfect tipple to brighten up your January – Lowlander's 0.00% Wit (White) beer! A refreshing and crisp zero alcohol beer with bursts of fruit and citrus flavour. Perfect for anyone taking part in Dry and #Tryanuary.
Lowlander's 0.00% is brewed with reclaimed orange and lemon peels, from bars and restaurants in The Netherlands, who use the fruit to squeeze fresh juices. Every year 250 million kilos of orange peel are discarded in The Netherlands. By working with PeelPioneers, who pick up and process this 'waste' in a circular, eco-friendly way, Lowlander are not only able to make sure each beer has the same zing and bitterness that alcohol usually provides but are also helping to reduce our collective environmental footprint.
Unlike alternative adult soft drinks, Lowlander's 0.00% is low in sugar (76kcal a bottle) and full of flavour.
Why not try it in a Lowlander 'Sobeer Citrus' mocktail and serve with garlic coriander shrimps or fresh seafood for a food and drink pairing made in heaven!
Recipe:
150ml Lowlander 0.00% Wit Beer
30ml Seedlip Grove
10ml Ginger syrup
10ml Lime juice
Garnish with a juiced orange peel
Method:
Fill a highball glass with ice.
Stir all ingredients and strain into the glass over ice.
Garnish with a swirl of juiced orange peel.
Now that's worth toasting to…Proost!
Lowlander 0.00% Wit Beer is available to purchase online from:
As a single bottle from LightDrinks.co.uk for £1.99
As a single bottle from 31Dover.com for £2.02
As a case of 12 from Amazon for £36.95
Mud, Maul, Mascara
How I Led My Country, and Lived to Tell the Tale Catherine Spencer
6th February 2020|hardback|£18.99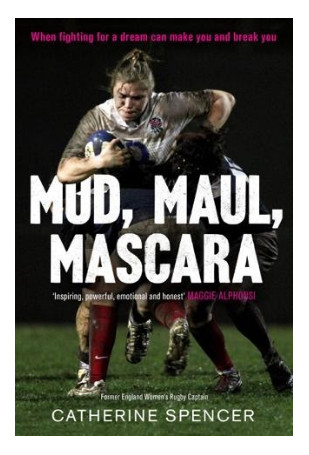 Women's rugby is one of the fastest-growing sports in the world and 29% of all rugby players are women.
Since it was announced as an Olympic sport in 2009, the number of participants has grown globally from 200,000 to over 2.6 million.
This is the first memoir of its kind by a women's rugby player, published in time for the Women's Six Nations 2020.
Catherine Spencer was the captain of the England women's rugby team for three years. She scored eighteen tries for England, won six of the eight Six Nations competitions she took part in, and captained her team to three championship titles, a European cup, two Nations Cup tournament victories and the World Cup final held on home soil in 2010, which trust women's rugby into the limelight. All of this whilst holding down a full-time job, because the women's team, unlike the men's, did not get paid for their sport.
Mud, Maul and Mascara is an effort to reconcile alleged opposites, to show the woman behind the international sporting success. Painfully honest about the mental struggles Catherine faced during, and after, her career as an elite athlete, it is also warm, funny and inspirational – a book for anyone who has ever had a dream, or self-doubt, or a yearning for a really good, mud-proof mascara.
About the author:
Catherine Spencer is a former captain of the England Women's rugby team. She has written for mainstream and rugby media and appeared as a studio pundit and commentator for the BBC and Sky Sports. She was named England Player of the Year in 2006 and received a Rugby Union Writers' Club Special Award in 2011. She is the founder of the speaker agency Inspiring Women.
The Pocket Cheerleader Your Badass Guide to Getting Moving Bangs Carey-Campbell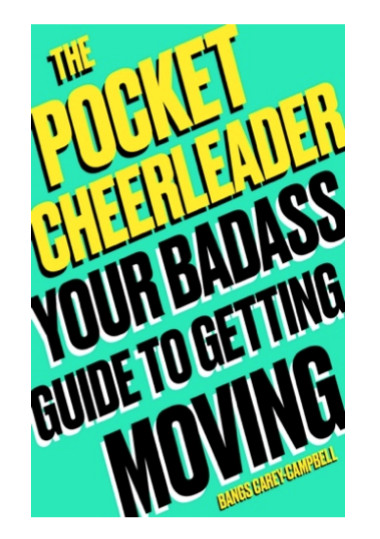 23rd January 2020|paperback|£9.99
• A refreshing, positive take on the fitness book, with the emphasis on inspiration and celebrating yourself rather than weight loss.
• Bangs Carey-Campbell spent two years as Fitness Editor of ELLE Magazine and is Head Instructor at BOOM Cycle, London's premier boutique spin studio.
• She is a regular public speaker on topics such as confidence and women and fitness and has a high-profile social media presence with over 12k followers on Twitter.
We're living in the #InstaFit and #Fitspo era where fitness is more visible than ever. You can open up Instagram and watch minute-long videos of your fave fitness star's workout or marvel at how perfectly they can execute a yoga pose on white, sandy beaches. But how does that translate to you getting off your ass and working out right now, today? The goal of this book is to take the focus away from fitness being about losing weight and trying to fit into whatever body ideal has been deemed acceptable for us. It's about reclaiming your power, owning your body, deciding for yourself what jaw-dropping, head-turning awesomeness should look and feel like. Whether you're just starting out on your fitness journey, you're considering giving up or you've lost your fitness mojo altogether, The Pocket Cheerleader will get you back on the right path. It's a reassuring voice, a high five, a nudge when you don't want to train. It's about celebrating your movement, keeping you motivated, inspired and interested in the sweat life. About the author: Bangs started her blog Bangs and a Bun in a cold bedroom in Canada in the winter of 2007. After making the decision to get active, she blogged about her journey and before long she was the go-to girl online for all things fitnessrelated. She lives in London makes it her mission to motive and inspire people to stay active every day.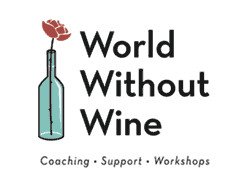 World Without Wine Annual Fundraiser
Make a healthy start to 2020 by giving up alcohol for a month!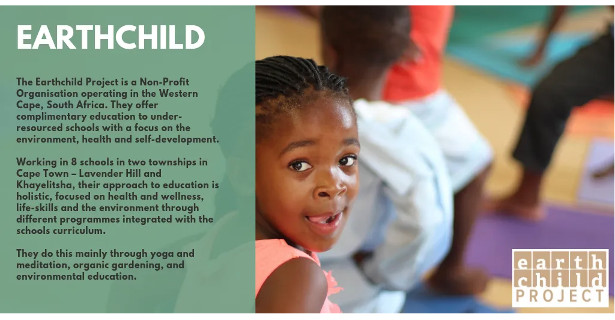 New Year – New You
Fulfilling your right to mental and physical health and fulfilment
No matter what gender you are, how old you are, where you live, what you do for a living, what's going on around you or any other factor, it is so simple to be physically and mentally well.
So many people talk about stress and 'mental health' but what does it all mean?
There is a massive amount of confusing information, especially in the media and online, but I am about to make it all very simple indeed and I will show you, no prove to you, that much of what is said is bluster and poppycock.
We all understand physical health – it's simple… when you are fit and unwell, you have health, when you are unfit and unwell, we do not, but being mentally well isn't just about avoiding mental illness, it's about being the very best version of yourself.
When you are physically and mentally well, your mind and body are balanced; if you compare yourself to a car, the engine, cooling system, electronic and brake systems, work together to keep the car health and moving; the same is true of the human body and mind, if one system stops working, the vehicle breaks down.
You cannot have full physical wellness without mental wellness and vice versa.
If you are physically disordered, your brain ability to function normally is compromised.
If you are mentally disordered, your physical functions are compromised and this can include every system of your body.
Medical and psychological practice assume that the two are entirely unrelated, but as an organization, we see people with stress and anxiety who also have hormone issues resulting in infertility, or people experiencing severe gastrointestinal issues for example but medicine will assume these issues are unrelated to the patient's stress and anxiety and treat the apparent symptoms rather than their cause.
Most of the increasing rise we all see in mental health issues is caused, not by people's increasing stress, but by bad advice and bad science.
We all, without exception, have the ability to be physically and mentally well regardless of the stressors and problems we face in life. Simple science and correct advice can create fast and lifelong balance, calm and fulfilment.
By preventing emotional and physical distress, we free-up huge mental and physical resources that enable us to become the focused, resilient and capable people we were born to be.
When we get caught up in difficult social or work situations, it's so easy to activate high level physical and chemical responses, stress responses, that produce widespread fear or anxiety. Most people believe, or are told, that anxiety is a form of fear, but it's not; anxiety is disordered fear response and for many people who are predisposed to developing anxiety conditions like panic attacks, OCD, phobias or eating disorders, for example (some people cannot suffer), the disorders they develop can last a long time and become worsened by inappropriate therapies and drugs.
But, these conditions can be removed and that's what myself and my organization have been doing since 1997 with unmatched results. We cure anxiety conditions; something that is rare and unique to us and the millions of people we have helped so far.
New Year Resolutions
Christmas and the New Year are times for reflection and resolutions. Traditionally, we assess our lives and our physical wellbeing and make resolutions to address them starting on January 1st. But how many do we actually bring to fruition?
Humans are genetically programmed to seek reward.
What does that mean? In simple terms, it means that our minds are set to do what 'feels good' physically, so that we get what we need in order to stay alive and reproduce our species (enough said about that).
What it also means is that we can very quickly become dependent on things that give us a 'feel good-quick fix' and we can all think of examples of those… chocolate, food, alcohol, shopping, gaming, social media… they all produce chemical responses that feed that very basic human need for 'feel good'.
The problem is that some people use these 'feel goods' in an attempt to 'cure' those things that they think feel bad, including boredom, bad weather, bad relationships, low self-esteem and confidence for example… a temporary 'hit' of feel good hormones is short lived but highly addictive, which is why young people are obsessed with their devices and the data-stream of selfies and online media nonsense. They are dependent on the chemical hit they get from the apps that feed their basic need for 'feel good' – not getting that hit feels BAD and the need is constant which is why they cannot be away from their devices – it's chemical. It's addiction.
The sad but real dilemma is, however, that the 'real world' no longer provides them with the low level of intellectual food that I had as a child, which means they are constantly looking online for intellectual food but not using their intellect and creativity to problem solve, to seek inspiration and to build neural pathways of learning and ability. Boredom is GOOD… it's brain hunger but the static absorption of shape, colour and sound through devices is but 10% of what's necessary to create and maintain ability; when you assign the effort to a hard drive or device, the human brain's capacity and output is reduced.
Adults reading this will be saying "YES, YES, YES"… teachers reading this will be saying "aha, that's why kids' reading, writing, creative and communications skills are so reduced"
Here at Linden Tree Education, we provide the antidote but, guess what? When kids or adults DO IT, it 'feels good', so their bodies chemically respond with wanting more of it.
Whether a person is suffering from anxiety, phobias, OCD, PTSD, panic disorder, eating disorders or any other anxiety condition, or, they are just inappropriately emotional or feeling low, our resources provide guidance to create almost instant positive emotional responses… the 'feel good' that enables people to function at their highest capacity, learn more effectively, perform optimally in sports, use their FULL intellectual capacity and achieve success beyond their own self-belief.
We provide our recovery and wellbeing portal in schools and the average percentage of people suffering from anxiety related issues across the staff and pupils is 70%. 70%!
By taking back control of your physical and mental self, you not only stop needing the 'hits' but you live your life with enthusiasm, physical balance and fulfilment as the authentic YOU.
We are all about recovery and wellbeing and every human on earth has the right… the birth right, to live a disorder free life.
Charles Linden
www.thelindenmethod.co.uk
01562 742004
Copyright Charles Linden 2019
A great way to start a brand new year in 2020 is to start with using bamboo toothbrushes everyday!
bamboodiaries.com/products/natural-bamboo-toothbrush-biodegradable-wooden-eco-friendly-toothbrush-with-bamboo-storage-tube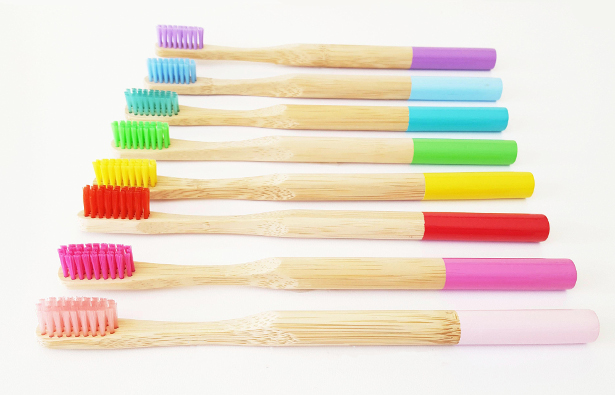 A 2020 refresh and learn trip!
2020's 100 Ways to Celebrate Women Empowerment
(www.fingerlakestravelny.com/see-and-do/celebrate-100)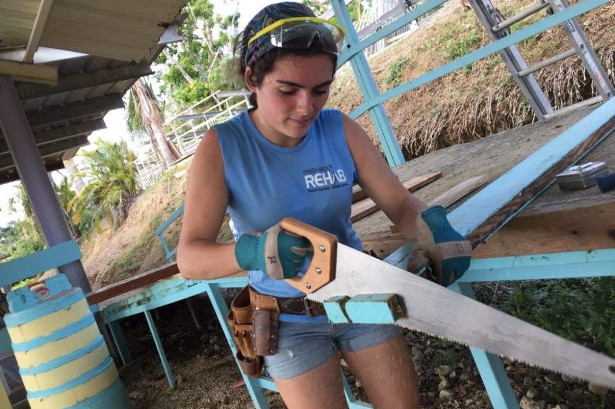 In time for 2020's 100th anniversary of the 19th Amendment granting women the right to vote, the Finger Lakes region will celebrate its role as the birthplace of women's rights with its new "100 Ways to Celebrate Women's Empowerment" list – the best way for a solo traveler or a family to learn about "herstory."
An ideal destination for those that want to be immersed in all things women's history, the region has remained at the center of the movement since. Pioneering residents such as Susan B. Anthony, Matilda Joslyn Gage and Elizabeth Cady Stanton resided in the region and set the stage for our current climate in which a true female entrepreneurial spirit is alive and thriving.
With this special guide in hand, visitors can start where it all began in Seneca Falls – home to the first Women's Right Convention of 1848 – and stop by the new location of the National Women's Hall of Fame, the homes of trailblazers like Susan B. Anthony and Harriet Tubman, as well as the court house where Anthony was tried for the "crime" of voting. Other stops include Café XIX (an homage to the 19th Amendment), demonstrations by female glassblowers at the esteemed Corning Museum of Glass, all-female carpentry classes at Hammerstone School, and the overnight Belva Lockwood Inn, former home of Ms. Lockwood – the first woman to run for president.
CBD YOUR 2020 WITH LOVE HEMP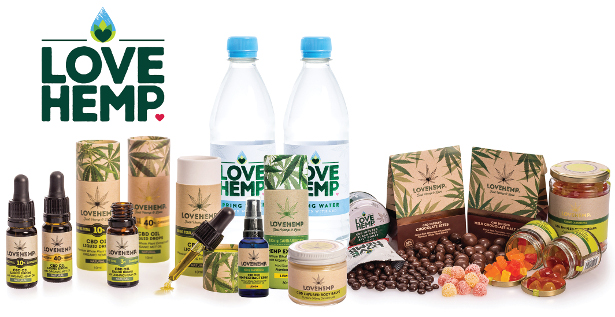 Love Hemp, the UK's fastest growing CBD brand, is predicting a CBD boom during the next decade with a soaring demand from customers.
Globally, the cannabidiol market is forecast to grow from $4.6 billion this year to $26.6 billion by 2025.
Already, UK users are spending more on CBD than the total vitamin D and vitamin C markets combined.
A recent survey found that 28% of Britons would consider using CBD, equivalent to 14 million people. Meanwhile, female consumers have grown by 92% and there has been a 25% growth in people aged over 50.
Hailed as one of the biggest wellness products of 2019, CBD has been linked to numerous wellbeing benefits including optimum sleep, calm and recovery.
And its high-profile celebrity fans include Morgan Freeman, Tom Hanks, Whoopie Goldberg, John Legend and Kim Kardashian.
Love Hemp's 10 must have CBD products for 2020
CBD infused Cellulose Fibre Mask 10mg CBD £9.99
Made with advanced nano-emulsified CBD, this super charged sheet mask is infused with THC free hemp oil and plant extracts to promote healthy hydrated skin. Suitable for all skin types.
CBD Body Salve 50ml, 300mg CBD £29.99
A deep conditioning CBD infused body salve which is hand-blended and made with organic ingredients. Apply a thin layer and massage thoroughly into affected areas of the skin. Popular before and after exercise.
CBD Chocolate Bites 20mg CBD from £3.99
Smooth and well-balanced dark chocolate balls infused with CBD rich hemp extract. Rich in a full spectrum of natural cannabinoids, terpenes, flavonoids and phytonutrients.
Vegan and sugar free CBD infused Jelly Domes 40mg CBD from £4.99
Each 60g tin contains fruit flavoured jelly dome shaped sweets infused with premium CBD hemp extract. Flavours include Orange, Strawberry and Lemon. Suggested use: take 1-4 Jelly Domes when needed and do not exceed 20 sweets per day.
Gummy Bears from £19.99 for 40 Gummy Bears
Fruit flavoured sugar free and gluten free gummy bear sweets. Each gummy sweet contains 5mg CBD.
Love Hemp CBD Water from £1.99
Each bottle contains 500ml of natural spring water infused with CBD hemp droplets (2mg). The water is also stocked by Holland & Barrett, Ocado, WHSmith and Sainsbury's.
CBD Oil 1,000mg, 10ml, 10% CBD £49.99
An everyday CBD oil which comes in flavours which include Natural, Peppermint and Orange.
CBD Oil 4,000mg, 10ml 40% strength £199.99
A super high concentrate CBD oil and the strongest CBD oil available in the UK.
CBD Oil huge 10,000mg, 100ml, 10% strength £399.99
An extra-large size bottle of Love Hemp CBD oil which will last for months and is the best value CBD oil in the UK. As a dietary supplement, use 1-4 times per day – 10 drops under the tongue, hold for 60 seconds and swallow.
CBD Oil Spray 400mg, 30ml 1.33% strength £29.99
Flavours include Natural, Peppermint, Orange and Lemon. Simply spray twice under your tongue up to three times per day then hold in your mouth for 90 seconds before swallowing.
Visit www.love-hemp.com
Plant Powered Expo on 1st – 2nd February 2020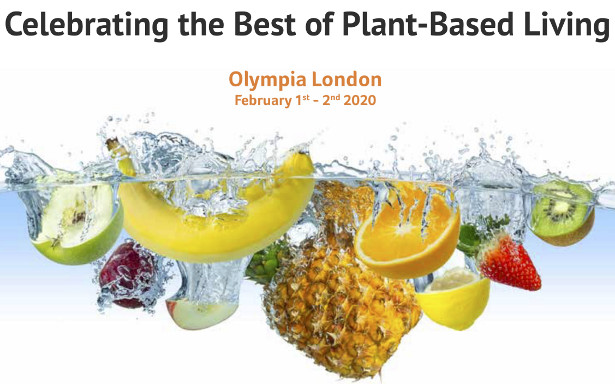 Taking place at Olympia London, Plant Powered Expo welcomes people from all walks of life with an emphasis on healthy living and feel good factor, balanced with practical, affordable and environmentally responsible lifestyle choices.
The show dates and the location – the iconic Olympia National – guarantee a fresh dynamic crowd hungry for new plant-based options and excited to be a part of the growing plant powered revolution.
www.plantpoweredexpo.co.uk

Searching for God in the Garbage
See more at :- www.amazon.com/Searching-God-Garbage-Braha-Goetz-ebook/dp/B0784KMKMM/ref=dp_kinw_strp_1
This candid memoir by a Harvard grad documents how to overcome food addictions joyfully by genuinely filling the emptiness inside.. When we overeat, it's not our bodies that are hungry – it's our souls!
And this funny picture book helps young children learn how to shine their inner light instead of seeking the spotlight: I Want to Be Famous! See more at :- www.amazon.com/gp/product/0997536349/ref=dbs_a_def_rwt_hsch_vapi_taft_p1_i7
Bracha Goetz
Harvard-educated author of 38 books to help souls shine:
See more at :- www.amazon.com/author/spiritualkidsbooks-brachagoetz
spiritualkidsbooks-brachagoetz See more at :- www.amazon.com/gp/r.html?C=3GG4DES2VDURU&K=A1TIN2RDR9YDU4&R=1UO75H6HOEI1N&T=C&U=http%3A%2F%2Fwww.amazon.com%2Fauthor%2Fspiritualkidsbooks-brachagoetz%3Fref_%3Dpe_584750_33951330&A=Z8A53APEI5OXQHALUHLTFRY7E9OA&H=EGEWYNWRHI3P6FDJEERPXAOASAWA&ref_=pe_584750_33951330
Get a Health Coach!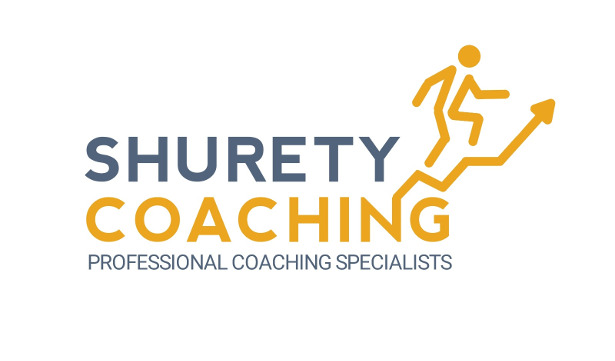 If you are going to make the same New Years Resolutions regarding your health as last year then what has changed to ensure that you are going to achieve them in 2020? Investing in yourself achieving these goals (whether it be weight, exercise, self-care) by engaging a Health Coach to work with you will ensure that you get to the bottom of whats getting in your way, set realistic and achievable goals and also give you the accountability, support and focus you need to make those changes stick and be sustainable.
By Joanna Shurety
Shurety Coaching
Health Coaching, Talks and Workshops
www.shuretycoaching.com
Facebook – www.facebook.com/ShuretyCoachingHC/
Insta – www.instagram.com/shuretycoachinghc/
Proud to be a member of the UK Health Coaches Association – www.ukhealthcoaches.com/ware/health-coach/shurety-coaching
VEGAN PIZZA JUST GOT SAUCY
VEGANS CAN ENJOY GOOEY, MESSY INDULGENCE WITH CHICAGO TOWN'S NEW STICKY BBQ PIZZA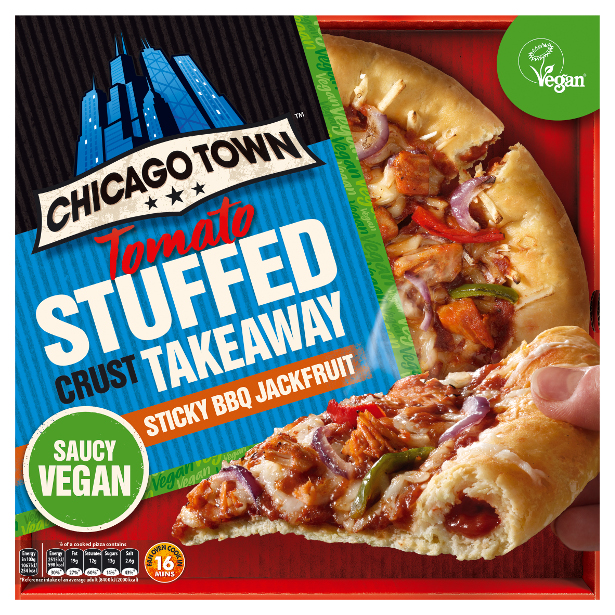 Vegans, vegetarians, pescatarians and even meat-eaters behold, Chicago Town's new pizza is about to take vegan to a whole new level of saucy. The gooey, messy goodness of Chicago Town's Stuffed Crust Takeaway range is getting a vegan addition with the launch of its new, Chicago Town Sticky BBQ Jackfruit Stuffed Crust Takeaway, which can be found in the freezer aisle.
This is Chicago Town's debut vegan pizza which gives vegans, and flexitarians, the option to enjoy a gooey, indulgent pizza that is jam-packed with sticky BBQ flavour.
At Chicago Town we make pizzas the only way we know how, built from the base up, fully loaded…oh yeah, and DELICIOUS! Everyone deserves to enjoy the satisfying taste of our pizzas and we don't want anyone to miss out on a slice of indulgence.
The new pizza features Chicago Town's unique rising Takeaway dough, topped with juicy peppers and onions, loaded with jackfruit in a sticky BBQ sauce and finished off with tasty, dairy-free mozzarella. If that wasn't epic enough, it even comes with Chicago Town's awesome signature tomato sauce stuffed crust!
The new pizza, which is also registered with the Vegan Society, will be available nationwide from 2nd January in Iceland and 6th January in Tesco and Asda – that's right, Veganuary has just got a whole lot tastier.
Rachel Bradshaw, Chicago Town Marketing Manager, said: "Bringing pizza to pizza lovers has always been our passion so we're really excited to be launching Chicago Town's first ever vegan Stuffed Crust Takeaway pizza.
"We've gone to town on our new saucy vegan pizza with a delicious Sticky BBQ Jackfruit topping which is a key trend ingredient in the plant-based market. We can't wait for it to hit the shelves in January".
Chicago Town Sticky BBQ Jackfruit Stuffed Crust Takeaway joins the already popular Stuffed Crust Takeaway range alongside the Tiger crust and Deep Dish ranges which have all made Chicago Town the nation's most popular frozen pizza brand.
Fancy a slice of the action? Visit us at www.facebook.com/ChicagoTown or www.chicagotown.com for the latest news, promotions and giveaways.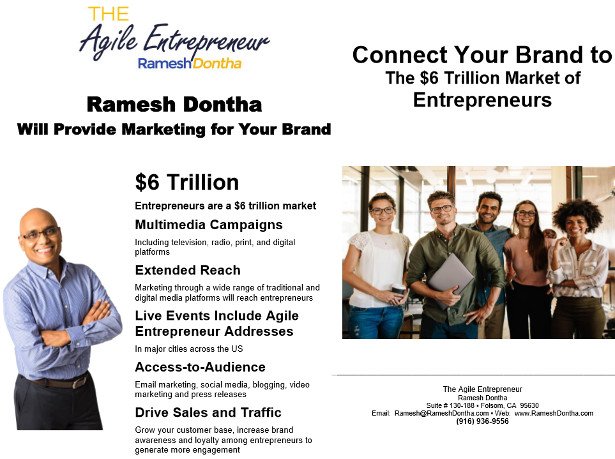 IT'S TIME TO MAKE UK PROPERTY INVESTMENT WITH 2020 VISION

It's now more than three years since the referendum and we are still living in a period of political and economic uncertainty. As 2019 draws to a close many traditional investment options are looking inefficient and costly in a relatively low returns environment. Against this somewhat bleak backdrop, property investment remains a fundamentally sensible way of investing, with most forecasters agreeing on a positive medium-term outlook for UK housing.
However, the key challenge for investors seeking property investment returns is that this marketplace is relatively unregulated and poorly policed, leaving room for sharks to circle, putting the average investor off the idea altogether.
Sourcing Investments are proud to present the solution: our bespoke and unique property marketplace cuts through to the cream of the property sourcer crop, and lists properties that give the investor the highest chance of a profitable investment. We then provide a whole suite of tools and systems to protect the investor from those very sharks. Our platform is safe, secure and efficient allowing investors line of sight to quality deals, and clear and transparent communication and financial practices throughout.
Sourcing Investments are pleased to be able to offer a completely free trial of our system, giving investors a no-risk opportunity to browse through hundreds of expertly pre-qualified investment properties that they won't find on other platforms, and find out how the SI platform could be the key to unlocking their investment potential.
WHY SOURCING INVESTMENTS?
1. The chances are, your best investment isn't local to you. But if you try and go beyond your own doorstep, you don't know the area, the tradesmen, the local politics….we do; 2. Going it alone is risky, time consuming and fraught with risks… We've thought of all of that, and help you avoid the pitfalls; and 3. We're so confident that our platform is the future of property investment that we're offering risk free, no strings trials of the entire system.
2020 is going to be the year when investors begin to think twice about unstable or unproven peer-topeer lending investments, or losing money in a cash ISA. Investors need decent returns, security and control in these uncertain fiscal times, and having control of your own property, with your investment
backed by real bricks and mortar, that you actually own, puts you in charge of your financial future – where you should be. If you're thinking that 2020 could the year that you put your money into property, Sourcing Investments are here to help. Visit sourcinginvestments.co.uk for more information and a no-obligation trial.
'NEW RULES'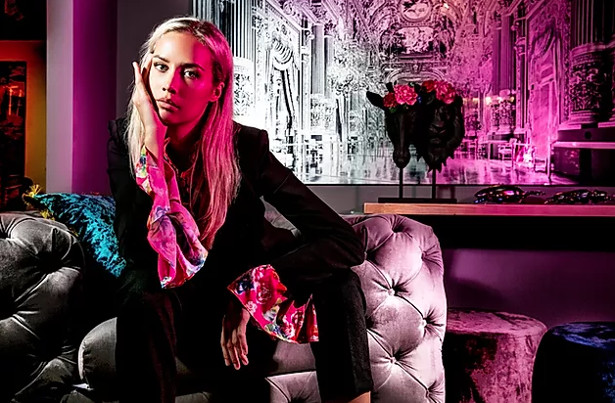 So excited to share a fabulous new project with our dream queens! Please head on over to our Alegre blog here (www.alegremedia.co.uk/single-post/2019/12/17/NEW-RULES) to see the FUEGO…
CREDITS:
LOCATION: KARE MARBELLA
MODEL: @emiliaseppanen
PHOTOGRAPHER: @julia.roder
STYLIST: @kate_e_hill @alegremedia
H&M: @lena_tenavska_mua
BRANDS: Bershka, Zara, Topshop, Rich Fashion
Change your thoughts – Change your LIFE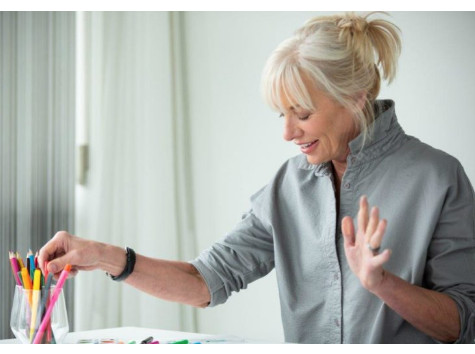 In today's world disabling anxiety that robs people of confidence, joy and personal fulfillment is epidemic. They have dreams but negative thoughts that loop around and around keep them stuck, trapped and unable to become the person they want to be, living a life they love. I have developed a journaling method that helps people replace negative unwanted thoughts with postive ones that reflect who they want to be and how they want to live.
OH, MY WORD The insanely simple daily journal to intentionally become who you want to be
The premise is …….
ONE WORD CAN CHANGE YOUR LIFE
OH, MY WORD is a science-based method of journaling that takes 5 minutes a day and ONE WORD.
Every morning users choose a word that represents who they want to be or how they want to express themselves (there are 130 of them in the journal representing 6 life categories: life balance, personal growth, creative expression, emotional fulfillment, spiritual growth and success + achievement). Once they choose their word they draw and color it on the daily page and that's it.
What they are doing in this simple process is creating a thought interruption where negative habitual thought is replaced with positive thought of the users choosing. New neural pathways are created and the brain begins to rewire itself.
By drawing and coloring they have moved the thought from head to heart – where change takes place.
The best part is that the positive thought returns over and over throughout the day. Anxiety is disabled replaced by joy. Journal-ers feel great right from d ay one and able to move forward with confidence and positivity. They take control of their lives and can become the person they want to be and create a life that is deeply fulfilling.
For a more info I attached OH, MY WORD backgrounder.
Please visit the OH, MY WORD website www.ohmywordjournal.com
Chlamydia test
Buy chlamydia home test kit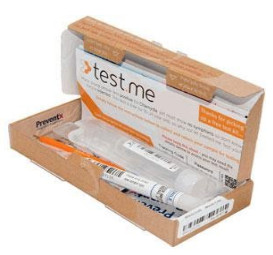 √ £17.99 (with discount code TEST10)
√ Free for under 25s in some areas
√ CE quality assured
√ Results in 1-3 working days
www.doctorfox.co.uk/chlamydia/postal-test-kit.html
Chlamydia Testing Kit Online www.doctorfox.co.uk
By Dr Deborah Lee, Dr Fox Online Pharmacy
New Year, new you! … So don't forget those miserable creatures – sexually transmitted infections (STI's!)
Sadly, you can be infected with an STI, but have no symptoms and be totally unaware you have it.
Chlamydia is the major culprit. In 2018 there were 126,000 cases of chlamydia diagnosed in young people aged 16-24. However, the numbers of people being tested had dropped by a worrying 7%.
Chlamydia treatment is usually a simple course of antibiotics. It's really important to have a chlamydia test, especially if you are aged under25, have never been tested or are about to start a new relationship.
Yes – condoms do reduce the chance of transmission, and you are strongly advised to keep using them, but even using condoms 100% of the time does not guarantee you can't get chlamydia!
The best thing you can do for yourself is to have a chlamydia test. This will protect you from the consequences of untreated chlamydia – painful sex, pelvic pain, ectopic pregnancy and infertility. Chlamydia affects both men and women.
Chlamydia tests can be done free of charge at the Sexual Health Clinic, or the GP surgery. If however, you prefer to do the test yourself at home, you can purchase a kit online and do this in privacy. It's safe, discrete, accurate and inexpensive. Just visit Dr Fox Online Pharmacy.
Plan Your Greatness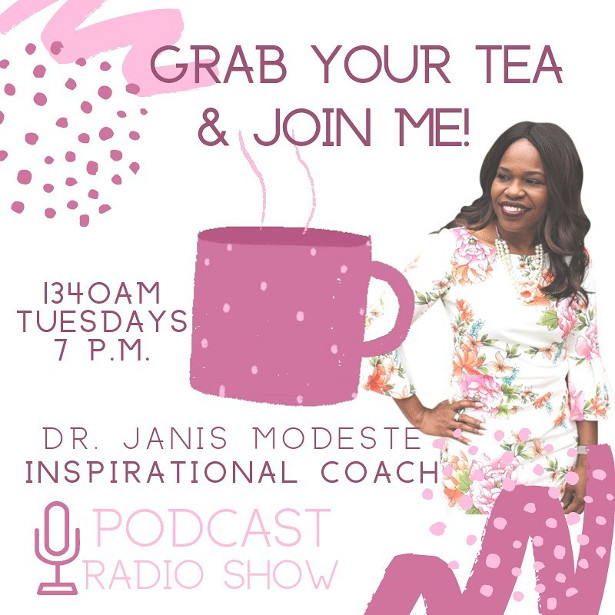 Success Starts With A Plan! Get easy planning for the WHOLE you- Relationships, Health & Finances. Also includes Meditation Scriptures and Affirmations to speak over your goals plus additional tools to help you "Plan Your Greatness". Hurry! Your dreams are waiting to come true- so let's get to planning! www.janismodeste.com/planner.html
This VISION Planner 2020 will help you balance success in your Relationships, Health & Finances- The Whole YOU! It includes monthly calendar s & goal planning, weekly views, weekly Affirmations & Scriptures, and so much more!
"Good planning and hard work leads to prosperity" (Proverbs 21:5). So grab your calendar and your pen and start planning today.
What's Included?
Annual Goals Section: Write your annual goals as your foundation to successful planning. It will help you stay focused when you do your monthly goal setting.
Monthly Teachings: Each month you can enjoy teachings that will inspire to keep reaching towards your God-Ordained Destiny using a balanced approach. Success must be body, mind and spirit.
Monthly Calendars: Set your goal each month (based on your annual goals) to ensure that you stay on track to destination success.
Weekly Calendars: Space to write down your appointments and top 3 goals with to-do list to keep you on track.
Weekly Scriptures: Speak success over your life with weekly Scriptures and affirmations. This will help you stay inspired and believing for greatness in 2019.
More Product Information:
Desk Size Planner 8.5 x 11
Sturdy, laminated cover
Gold-color plastic spiral binding (so calendar can lay flat)
Two-page monthly spreads
Two-page weekly spreads
Monthly Scriptures/Affirmations
Weekly Scriptures/Affirm ations
2019, 2020 year at a glance
Productivity Planner Pages (located in back of planner)
How to set S.M.A.R.T. goals instructions
164 pages (front & back)
Have you used the same process to make your New Year's resolutions for years?
By Bronwen Sciortino, a Simplicity Expert, Professional Speaker and an Internationally renowned author.
It's that time of the year again.
New Year's has crept up and is upon us, and that means it's time to create your New Year's resolutions again.
Or is it?
Most of us will say that we go through the motions of creating New Year's resolutions, when we know that they will last a week or two at the most and then we'll go back to doing exactly what we did before.
What if this year you boycott the 'traditional' New Year's resolutions – and instead focus on doing things a little bit differently so you can significantly change your world?
Now's the time to be a rebel in your own life!
I'd love to invite you to join the 'New Year – Whole You' challenge. Like a good rugby clean-out at the breakdown, we're going to throw those New Year's resolutions out the window! In their place, we'll focus on reconnecting with who we truly are, so that we can reduce stress, overcome overwhelm and understand what it is we need to be happy and healthy.
Make 2020 the year you start to purposefully direct your life. To join the challenge, head to www.sheiqlife.com/7-steps-email-series and access a host of information, activities and easy to follow steps.
The challenge is completely FREE – visit www.sheiqlife.com/7-steps-email-series to join the challenge now!
Bronwen Sciortino is a Simplicity Expert, Professional Speaker and an Internationally renowned author. You can buy her books and access free resources from www.bronwensciortino.com/books and you can follow her on Facebook (www.facebook.com/bronwensciortinoauthor), Instagram (www.instagram.com/bronwensciortino_author), or LinkedIn (www.linkedin.com/in/bronwensciortino).
AquaMermaid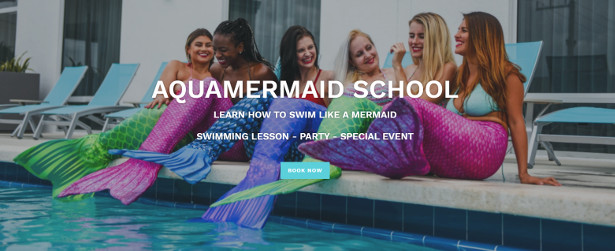 Being able to achieve your goals will make 2020 your best year yet! Get your year off to the perfect start by choosing a workout that you love.
So many fitness goals are dropped after only a few weeks. A major reason for this is because people don't choose something that they will enjoy! (source: bmcpublichealth.biomedcentral.com/articles/10.1186/1471-2458-14-909#Sec12)
Will power only gets you so far! Choosing something fun that you are passionate about will help you stick with your fitness goals and maybe not even feel like you're working out at all!
Owning a fitness business in a fun niche (mermaiding!) I continually see people achieve their fitness goals!
AquaMermaid offers mermaid fitness classes (www.aquamermaid.com/pages/classes) and mermaid tails for purchase (www.aquamermaid.com/products/mermaid-tail)
Of course we'd be happy to share your post on our social media if you choose to include my quote in your post.
By
Marielle Chartier Henault
AquaMermaid Founder
www.aquamermaid.com
No passports required and Kids Go Free:
Wightlink and the Isle of Wight offer the perfect school holiday in 2020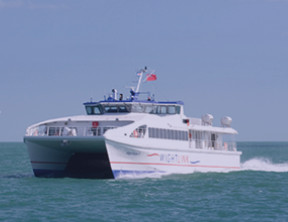 Families travelling to the Isle of Wight can look forward to huge savings next year, with Wightlink extending its Kids Go Free promotion across all school holidays and half terms in 2020*. For the first time next year, the offer will also be valid for seniors too, so grandparents can join in the family fun for less. Under 5s always travel free with Wightlink, but when the schools break up, families can take up to two children aged 5-15 for free with every adult or senior foot passenger day return ticket. With no need for a passport and a great deal on a family day out, the Isle of Wight should be on everyone's school holiday agenda next year.
Research shows that 2020 will see a rise in domestic holidays, with ABTA's Travel Trends Report revealing that 56% of Britons are planning a "staycation" next year. What's more, the Isle of Wight is a passport-free zone, so families are guaranteed a stress-free holiday without the need for paperwork, packing or planes. Ferry crossings to the Island can be as quick as 22 minutes for foot passengers or 45 minutes for vehicles, and with kids travelling free during school holidays, booking a trip to the Island with Wightlink is the perfect solution for busy parents with limited budgets.
Commenting on the Kids Go Free offer, Keith Greenfield, CEO of Wightlink, says:
"At Wightlink, we know how difficult and expensive it can be for parents to keep their kids occupied during the school breaks. Organising activities and holidays can be time consuming and stressful, so we're determined to take the hassle out of what should be an exciting family activity. That's why we've decided to give parents and grandparents a well-deserved bonus by offering a great value day out at a time when budgets are usually stretched. We know the importance of family time and we hope that our Kids Go Free offer can give families the quality time together that they need."
When it comes to planning a day trip to the Isle of Wight in 2020, families are spoilt for choice; from sporting events to music and food festivals, there's something for every age and interest. In February half term, families can celebrate Chinese New Year at the popular Spirit of the Orient event at Robin Hill (14-22 February), get Hands On With History at Carisbrooke Castle (15-23 February) or go on one of Dinosaur Isle's guided fossil walks which run throughout the school holidays. Next summer will be jam-packed full of music events, with Jack Up The Summer (7-9 August) offering families the chance to experience feel-good music from the 80s and 90s, and The Great Wonderfest (6-10 August) promising headline music acts, TV stars and fun for all the family. For sporting fans, the Round the Island Race (30 May) is not to be missed, as over 1400 boats and the biggest names in sailing come together for one of the largest yacht races in the world around the iconic The Needles landmark. The Isle of Wight Garlic Festival (15-16 August) is a no-brainer for foodie lovers, with plenty of garlic and non-garlic themed samples on offer.
With all of this and more on offer during the holidays, a trip to the Isle of Wight with Wightlink is the perfect way to spend quality time together as a family in 2020. Travelling with Wightlink means families can sit back, relax and arrive on the Island within just 22 minutes from Portsmouth Harbour on the FastCat service. Families can also travel on foot from Portsmouth to Fishbourne or Lymington to Yarmouth. With the Kids Go Free offer, a family of four can travel from just £34 based on a day return ticket. For more information and to book, visit https://www.wightlink.co.uk/go/discounts/kids-go-free/. Bookings can also be made in any of Wightlink's Ticket Offices by quoting the 'Kids Go Free' offer.
The Kids Go Free deal is available to book on the following dates throughout 2020:
February half term 2020 (15 February to 23 February)
Easter holidays 2020 (4 April to 19 April)
May half term 2020 (23 May to 31 May)
Summer holidays 2020 (18 July to 3 September)
October half term 2020 (24 October to 1 November)
Christmas holidays 2020 (19 December 2020 to 3 January 2021)
*Based on Hampshire school holiday dates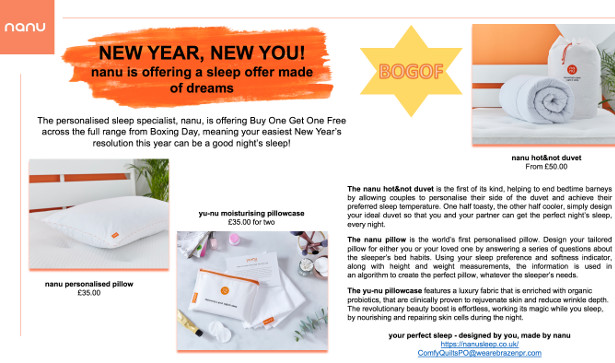 Start the New Year with a lesson in "Learning to Learn".


Using the latest educational research More Curricular show you what learning techniques really do work and how to use them effectively. Our two-hour workshop is for children aged 7-18, who are preparing for exams or just want to improve their progress at school. Plus, there's an added bonus that parents/guardians are welcome to attend too, free of charge. Limited offer only £24 per child. Workshops available in the London, UK and online.
www.morecurricular.co.uk
A Great Business Gift for your Boss (or for anyone in advertising and marketing)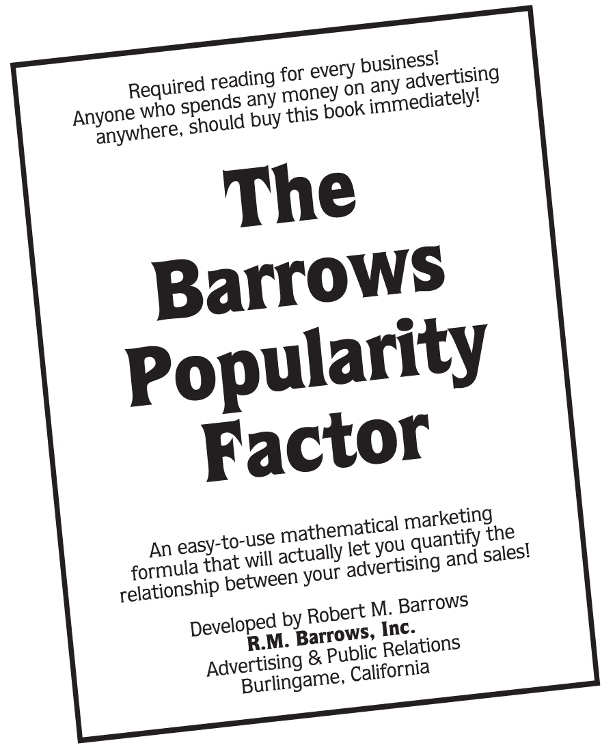 Here is a note that people can include with this gift for their boss:
"To the Best Boss in the World, from one of your most hardworking and dedicated employees…Here is a business book that can help our company make a lot more money next year!
It's a booklet about some very easy-to-use advertising math that can help us increase our sales, increase our profit and decrease our risk."
The booklet is called "The Barrows Popularity Factor."
People can download the booklet for $4.95 at www.barrows.com/bpfinfo.html and they can also order a hard copy of the booklet for $29.95 plus $4.50 shipping and handling in the U.S. ($6.50 shipping and handling outside the U.S.) Plus 9.5% sales tax in California.
Keio University Research: AI in Sports Science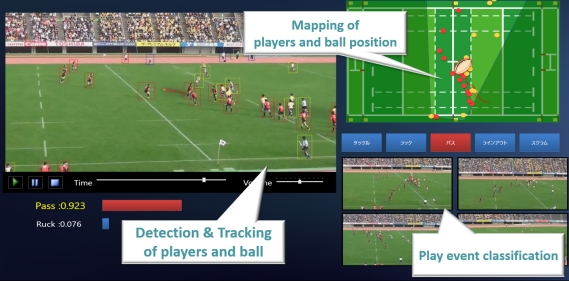 (Tokyo, 24 December 2019) Yoshimitsu Aoki at Keio University, Japan, describes his approach to using AI technology in sports to analyze and improve the performance of athletes and developing team tactics, with a focus on rugby players.
The Keio Research Highlights website offers more details about this and other recent research being conducted by researchers at Keio University including AI in sports science by Yoshimitsu Aoki.
Keio Research Highlights website
research-highlights.keio.ac.jp/2019/12/a.html
YouTube video of Yoshimitsu Aoki discussing his research on AI in sports
youtu.be/ofSVsUSLkAU
"In rugby, to analyze formation using ball and player position, it is necessary to detect play events such as scrums and lineouts," explains Yoshimitsu Aoki, a professor at the Faculty of Science and Technology at Keio University. "Until now, these tasks have been carried out by specialist analysts. The aim of my research is to automate these tasks using 'AI image technology.' Specifically, the ball and players are automatically detected from the video, and passages of play such as passes, kicks, and scrums are recognized based on such information."
Aoki and his colleagues are developing an innovative rugby video analysis system using deep learning technology. They are able to track players using an object detection method called 'Faster RCNN.' RCNN, or Regions with Convolutional Neural Networks, are improved version of the more conventional Convolutional Neural Networks (CNN) that allow for object detection in addition to image classification. "We then input rugby images as teacher data and performed additional learning using CNN," says Aoki. "Sequences of play are identified by giving time-series neural networks with extracted features such as player and ball position information."
As shown in the video, the ball and players are accurately detected and tracked, while their positions are mapped on the field. Using this method, passages of play can be automatically estimated and tagged so that a user can easily search for the desired sequence.
"Using this system, statistical information from sports matches can be obtained rapidly. We are planning to apply this technology to other sports and action recognition issues."
Image
Fig. 1
Rugby Video Analysis System: Automatic extraction of important scenes from video for supporting performance evaluation and planning team tactics © Aoki Media Sensing Lab., Keio University
References
Hakozaki, Noki Kato, Masamoto Tanabiki, Junko Furuyama, Yuji Sato, and Yoshimitsu Aoki, "Swimmer's stroke estimation using CNN and MultiLSTM", Journal of Signal Processing, Vol. 22, No. 4, pp. 219-222, July 2018.
doi.org/10.2299/jsp.22.219
Christian Lanius, Daisuke Kobayashi, Kazushige Ouchi, and Yoshimitsu Aoki, "Single Image, Context Aware Action Estimation in Sports", 14th International Conference on Signal Image Technology and Internet Based Systems 2018.
ieeexplore.ieee.org/document/8706193
3. Shuto Horie, Yuji Sato, Junko Furuyama, Masamoto Tanabiki and Yoshimitsu Aoki, "Shot Detection in Racket Sport Video at the Frame Level Using A Recurrent Neural Network", 15th International Conference on Signal-Image Technology & Internet-Based Systems (SITIS) 2019 (in press).
Websites
Keio University
www.keio.ac.jp/en/
Keio Research Highlights
research-highlights.keio.ac.jp/
Kwusi
www.kwusi.co.uk
Most people will be keen as part of the new year goals to either switch to healthy eating eliminating fatty or carbohydrate rich foods to either a balanced and heathy diet or a protein rich diet
Kwusi is a curated authentic african snack box offering one off, monthly and gifts subscription
We have various snacks including our protein and beef jerky box which will be perfect for the protein based diet and a healthy snack while on the go or during lunch breaks
We are a community interest company that helps support people who may be isolated and not always able to get out into the wider community. We offer support by way of music and percussion, arm chair Thai Chi, crafts, pet therapy and one to one visits. We help people of all ages to access other things in their community as well , such as going to church, out shopping or to the theatre. Obviously people can become isolated at any time of the year but the winter months can be particularly difficult. We have found that these activities can be very uplifting to both mind and spirit and obviously social contact is very important for well-being. Our music and percussion gets everyone involved – even those with limited movement and everyone loves to share time with our animals – we have a miniature horse, dog and we also offer lamb therapy when it is lambing season. Our aim for 2020 is to find venues where we can offer these services to the wider community so that we can help support more people than we currently do on a one to one basis. Well- being and social inclusion are very important to us as a company
www.createcapsule.com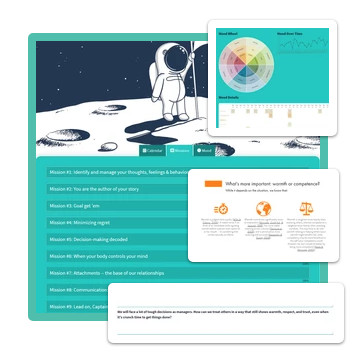 Start your new year with a comprehensive, science-backed cognitive training to crush stress, manage your anxious thoughts, and develop strong relationships.
This 5-hour crash course was developed by a Harvard Business School graduate and hedge fund investor, disappointed to see the anxiety-management and decision-making tactics used in investing go unused by the general population.
Buy this course online (can be used on mobile) at www.createcapsule.com.
Managers say we are the most coherent management course out there, with introspective lessons that stick "longer than if simply handed to you." CEOs say we are worth thousands of dollars of therapy in a fraction of the price and time.
Life coach Vanessa Petronelli, (recently featured in People, Good Morning America, Life & Style, KTLA, and more) supports high-performing leaders, visionaries and influencers in achieving greater personal and professional success and fulfillment. Here are some of her top tips for not only setting resolutions but sticking to them, and also why creating multiple goals are better than one!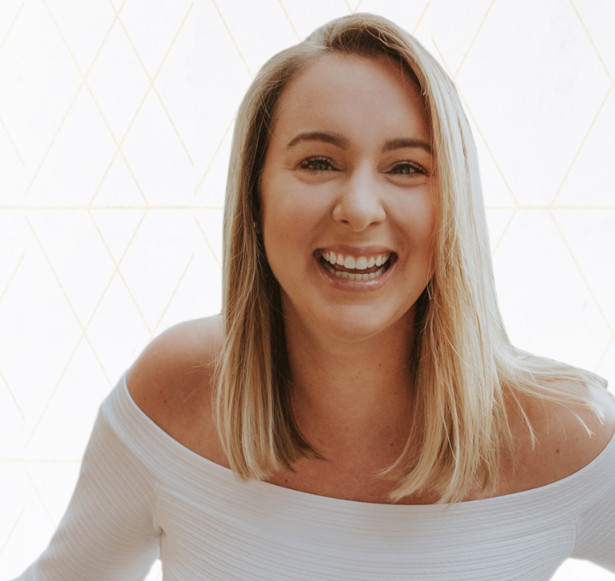 -First and foremost, your resolution needs to be FOR YOU. You can't do it because someone else wants it for you.
-The calendar doesn't determine whether you achieve your goals. Your COMMITMENT does.
-Finding out what are you committed to transforming? Resolutions often don't work for people because most people don't have a clear vision of what they're letting go of AND what they're moving TOWARD.
-You commit EVERY DAY, not just on January 1st.
-Quantum leaps aren't sustainable. Make accessible, achievable goals. The goal is not perfection, it's PROGRESS.
More About Vanessa Petronelli:
Helping Others Find your Purpose for Greater Fulfillment is Petronelli's motto. Her events such as, "Enhanced Success: Where your creativity, soul, and bank account join forces to propel success," and others have helped individuals align with their true self, sending them on a path to stronger success enhancing all aspects in their lives including career and lasting relationships.
She currently works with a few of Hollywood's favorite actors and I know your audience would love to hear some insightful tips (and positive news!) She was featured in Hollywood Life, Sweety High, Home Business Magazine & Women's Magazine recently!
Starting 2020!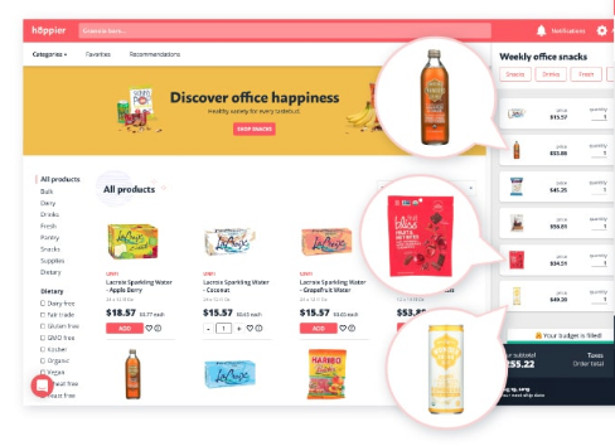 The best way to get a new year started is not by making promises and committing yourself to something. Not without previous research, at least. I've found that a lot of people set new business goals without analyzing them and asking themselves whether they are, in fact, good goals to set.
At the end of every year, I take a look back at the past 12 months. I look at the goals I've set and pay attention to those I've achieved and those I've missed. This gives me the information I need – if I should reset my goals, aim higher or give up on something altogether.
For example, one of my goals for 2019 was to read one book per week, a total of 52. I finished the year with 48, which tells me that I almost made it and that it's a goal that I can make happen in 2020. On the other hand, I also set the goal to visit the gym at least three times per week, where I failed miserably.
My takeaway is: start your year by taking a look back at the year before. Once you analyze what you did well and what could be done better, you can set better goals for the year ahead.
By Cassy Aite, CEO at Hoppier
www.hoppier.com
Ideas for 2020 to execute!
1. Drink water (add lemon or lime) 1/2 – gallon daily.
2. Move more (take stairs, walk for lunch)
3. Eat plants (add it to everything) salad, side dishes, eat raw veggies)
4. Eat fruits
5. Juice (veggies, nuts, seeds and fruits)
6. Read. (Open a book! Any book)
7. Sit still (practice doing nothing)
8. Breathe. (Feel your breath throughout day)
9. Dance (find locals places to shake it!)
10. Speak more (find ways to articulate more and often)
11. Write more (journaling is a very power tool)
12. Set goals with doable steps
13. Change your routines (in order to change new patterns must replace old)
14. Be uncomfortable (great sign to growth)
15. Put your phone down (literally!)
16. Call people instead of text!
17. Apologize. (This one seems simple but it's not)
18. Be honest (about what you want and expect)
19. Love. (Focus all your energy in that which you love!)
20. Visit iRobotFit.com
this list was provided by,
Johnathan Smith, AAAI/ISMA Certified, Founder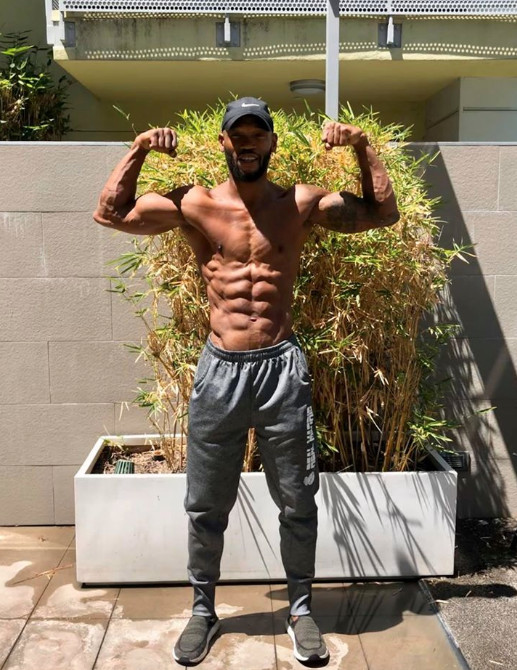 Well-Being and Fitness/Body Expert, Author
www.iROBOTFIT.com
IG: @iROBOTFIT
Elevate The Vibe
By Matthew Ferry is the author of Quiet Mind Epic Life and has coached over 8000 top performers to achieve Enlightened Prosperity™ since 1993. Learn more at matthewferry.com.
Take Your M.E.D.S And Change Your Future in 2020
If you get your physical body and mindset right in 2020, then you will dramatically improve your future. Take M.E.D.S. daily. This is an acronym for meditation, exercise, diet, and sleep. Set your sights on incrementally improving each domain in 2020.
Focus on Your G.E.M.'s in 2020.
Write your G.E.M.'s every day in a journal or in an email to your supportive friends. G.E.M. is an acronym for Gratitude, Experience, and Manifestation.
Gratitude: Giving thanks is scientifically proven to improve your happiness and well being. Focus on what you are grateful for every single day of 2020.
Experience: Everything you want and the goals you have are actually designed to create an experience for you when they are accomplished. Why wait for the goals to be accomplished. Get clear about the experience you want to have every day. Write those intentions down.
Manifestation: The science of sports psychology shows us that visualization enhances performance. Take a moment each day to write out what goals and dreams you are manifesting. This is a deliberate visualization tool.
Lower The Bar and Achieve Your Goals
Lower the bar and raise your game. If you are resisting a new discipline in 2020, then lower your expectations until you are able to achieve your desired discipline every single day. The confidence you experience will create momentum and you will naturally increase your discipline.
Matthew
Below is my byline, bio and latest media placements:
Matthew Ferry Bio:
Matthew Ferry, Master Life Coach, Spiritual Teacher, Best-Selling Author. Ferry is a thriving executive life coach and spiritual teacher. For the last 26 years, Ferry has coached thousands of top performers to achieve Enlightened Prosperity™. His books, videos, audios , and seminars utilize his street tested methodology called The Rapid Enlightenment Process™. Among his many projects, Ferry manages a blog, hosts the podcast "Daily Enlightenment with Matthew Ferry," spearheads The Ignite Mastermind, and teaches his unique process via Muscle Testing School. Ferry is also the author of Quiet Mind Epic Life, an Amazon Self Help and Spirituality best-seller in the US, Canada, Australia and Japan. Matthew Ferry and his family live in Southern California. For more information visit www.matthewferry.com
About Page:
matthewferry.com/about-matthew-ferry
NBC Interview
youtu.be/Mf6wecNYfA4
Forbes Article
www.forbes.com/sites/forbescoachescouncil/2019/08/27/a-quiet-mind-is-a-high-performance-mind/#5d2ae45a66eb
Thrive Global Article
thriveglobal.com/stories/modern-enlightenment-qualities-quiet-mind-peace-mindfulness-wisdom/
Twitter
Matthew_ferry
Facebook
facebook.com/matthewferry/
Youtube
youtube.com/matthewferry
Linkedin
linkedin.com/in/matthewferrypublicspeaker/
The pet lady
New Year's Resolutions for Dogs with clinical pet nutritionist Johnna Devereaux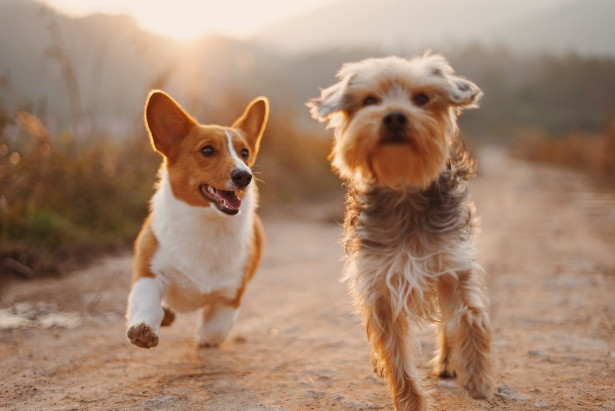 12 re(solutions) to make your pup healthier and happier throughout the year!
It's that time of year when we reflect upon how we've spent our time and think about things we'd like to do a little differently in the New Year. This year, not only are we celebrating a new year but we are also celebrating a new decade! So let's make the most of it!
In 2020 let's pledge to make ourselves and our dogs happier! We've come up with 12 resolutions that are easy to incorporate and can be introduced all at once or if you prefer, one for every month of 2020.
1. Take a new stance on treats! Make sure the treats you buy have less than 9 ingredients, are free of artificial additives, have no chemical preservatives & are free of wheat, soy and corn!
2. Add water to your dog's meals! Adding water helps the digestion process and is a simple way you can ensure your dog stays hydrated. This is especially important if you feed a dry food that has all moisture removed. The rule of thumb is 30% water to the amount of food. Have a picky pup? Start with a lower amount and gradually increase over time—and remember, no one likes mushy food—so food in the bowl, water in the bowl, bowl down for feeding!
3. Clean those teeth! Some experts believe that proper oral health can prolong your dog's life by 20%! Isn't that worth the effort? Not only does brushing your pet's teeth help prevent the build-up of plaque and tartar but it also prevents bacteria from accumulating in the mouth—these same bacteria are linked to cardiovascular (heart) health!
4. Try walking on a harness and leave the collar for ID tags! Constant pressure caused by a dog pulling on collar can result in a variety of health problems. The area of the neck the collar lays sits directly on the thyroid glands and trachea—opt for either a front-lead or no-pull back-lead harness instead.
5. Engage in mental stimulation games! Did you know that 15 minutes of mental stimulation tires a dog as much as hours of physical exercise? Dogs have an intelligence level equal to that of a 4-yr old child—introduce a puzzle toy or if your pup is a beginner, try placing treats around the house at various heights and let them "smell" their way to their prize!
6. Aim for a minimum of 20 minutes of exercise each day with your dog! Too cold to go outside on a walk? Try puppy pushups (a series of having your dog sit, then down, then sit, then down…you get the picture here), do stairs (you may have to join them for a few rounds of up/down), or take a soft toy and play fetch inside! Of course there's nothing like a walk outside—but you have options!
7. Introduce LIVE probiotics! Live probiotics help diversify the microflora in the GI tract which has numerous benefits on your pet's health. **Make sure the probiotics you use are pet-safe and free of Xylitol**
8. Teach a new trick! There's more than just sit and stay! Get creative! There are lots of step-by-step easy to follow guides on the internet—you'll be surprised at how eager our pups are to learn new things—and how addictive teaching new tricks can be!
9. Let your dog chew! Aim for at least one long-term chew per week as part of their diet regimen. Chewing is a natural behavior and is not only beneficial to their oral health but also their mental health! When our dogs chew the neurotransmitter, serotonin is released which helps support several mental functions. (Long-term equals a minimum of 10 minutes of chewing time.)
10. Play! A game of hide and seek is fun for everyone! If you can't hide yourself then hide a favorite toy or high-value treat. Make the hiding spot easy to find (at first) and then gradually make it harder over time!
11. Add Sardines! High in omega-3 fatty acids, DHA and EPA, sardines help support eye and brain health. Be sure to buy sardines that are canned in water without salt added and still have the bones and skin. The bones are necessary to ensure the proper calcium to phosphorus ratio is being achieved and have no fear—the bones have been preserved and are quite mushy—even us humans could eat them! IMPORTANT NOTE: Only feed 3-5 days of the week and NEVER feed sardines that have been open for more than 24 hours.
12. Kiss your dog daily and remember to have fun with them! They are here with us for such a short time—enjoy them and appreciate them!
Johnna Devereaux (Clinical Pet Nutritionist): Johnna Devereaux has been a small business owner for over a decade. Devereaux is the founder of Fetch RI, a holistic pet boutique and supply retail store.As a Clinical Pet Nutritionist, Devereaux has been invited to speak at veterinary hospitals to speak about the benefits of proper nutrition for dogs and cats. Devereaux has also been a repeat presenter at Potters League University, teaching children and adults the benefits of feeding pets in a species-appropriate way. Devereaux's writings can be found in Animal Print magazine, Rhode Island's Family Guide and the 2019 Health and Wellness Guide for Southern New England. Devereaux has been featured as a Trailblazer in the pet industry by Pets+ Magazine and her store, Fetch RI, has been awarded "Best of Rhode Island" by Editor's Pick and Reader's Choice. Fetch RI has also been awarded "Top Dog" by Animal Print magazine. Devereaux has completed a BFA from New York University and the Clinical Pet Nutritionist program from the Academy of Natural Health Sciences.
See Johnna on camera here:
www.wpri.com/community/winter-pet-gear-to-grab/
Learn more: www.bowwowlabs.com/blogs/new
Blue Sun International
New Year, How To Start 2020!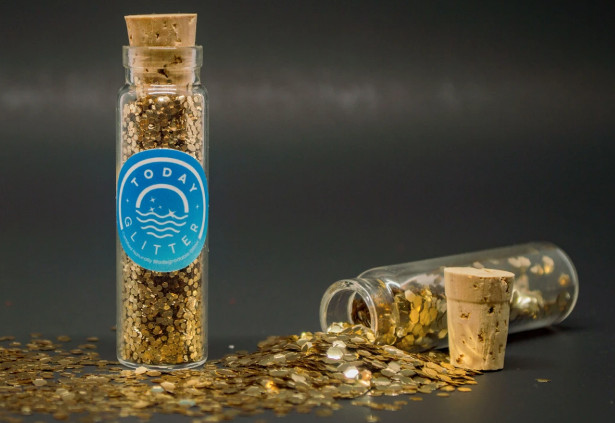 Check out this unique fashion product : Bio-Glitter
This is an eco friendly glitter that can be used to create amazing looks all year!
We have 2 lines: personal cosmetic grade No-plastic (100% free plastic) and Sparkle to be used on makeup and even lips (FDA approved).
It is important to highlight that Bio-glitter is the only glitter CERTIFIED that biodegrades under natural environment.
There are other products in the market that claim biodegradability but they are PLA based and do not biodegrade naturally.
They only biodegrade in facilities using industrial processes -Recycling plants-difficult to access.
Bio-Glitter does not follow this route as it is washed off when people clean their skin and follow waste water stream.
This is why the concept of natural biodegradability is the key.
Today Glitter has been appointed as the first authorized Distributor in USA and Latin America as we are capable to assist retail and wholesale customers.-
Please review all the colors and looks at their totally new online store Today Glitter www.todayglitter.com
A great 2020 health product recommendation is a noise machine.
This noise machine, which is one many people take everywhere with them >: www.amazon.com/Portable-Relaxing-Soothing-Charging-Auto-Off/dp/B00A2JBMRE/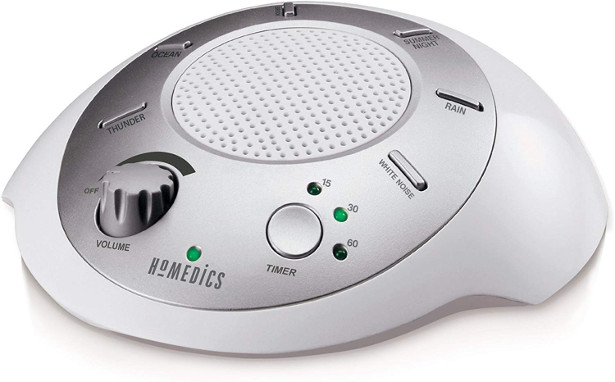 Here's why you need it. Proper sleep is one of the most important aspects of health, and many people can't fall asleep because of loud living conditions, whether it be roommates, construction, cars honking, or even a loud dog or baby. The white noise setting on that noise machine, coupled with earplugs, allows me to sleep through anything, except for my phone alarm (which still wakes me up, thank god). You can this noise machine everywhere. Users been to dozens of AirBnBs in dozens of cities and can fall asleep in each one no-matter the noise level. Get this product for proper sleep!
Brought to you in association with app >> https://record.reverb.chat/ .
"How To Start 2020!"
ANSWER:
By Yocheved Golani, Content provider and editor
www.linkedin.com/in/yochevedgolaniink
Need to know how to cope with YOUR medical challenge? Read booklocker.com/books/3067.html
Mental Health columnist www.e-counseling.com/author/yocheved/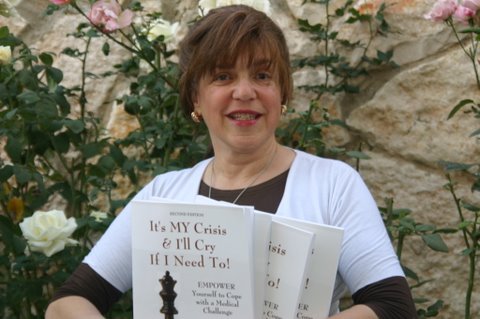 Most people want to lose weight and to be more fit so they resolve to do that every New Year's eve. Or they want to tidy up their surroundings: a garage, a room, maybe the whole house and/or their office, and vow to meet that goal in the new year. But they keep failing to meet their goals. Most people don't fulfill their new year resolutions because they overestimate their tenacity and their physical stamina. That calls for rethinking everything. Start 2020 in a whole new way, by recognizing your health and fitness plus your "I'll do that task" minimums, the least amount of effort that you're realistically willing to put into achieving and maintaining your goals from health to wealth,, etc.
If you aim for too big a goal, you'll quit in frustration, probably feel disgusted with yourself, and settle for less than you're capable of. Let's ramp up your best you with reality checks and realistic plans!
Set goals that work with you, not against you, such as:
1 – Work out for less than 2 minutes daily for the first week. Increase the time one minute per week. You'll admire yourself as you keep up the pace and feel your physique firming up.
2 – Fill up on protein, whole grains and something that you already enjoy at meals. You'll be fuller for a longer amount of time, lose your desire for junk food, and feel more energized. Brain fog will gradually disappear as your mind clears up with improved nutrition.
3 – Eat a fruit and/or a vegetable three times daily. Increase that over time, praising yourself for doing so. Your guts will thank you for the help to function better. Your skin will glow from the boost to your health.
Keep up the good work and forgive yourself when things go ker-flooey. Stuff happens. Deal with it by going back to your good health routine. Let it serve as your emotional anchor for getting past tough times.
4. Start the tasks that you want to accomplish, and do some of the work involved each day. Use your day planner to list each minor or major task involved, when and where to do it, and so on. That way you can prevent the feeling that life ganged up on you and left you feeling wiped out. The Christmas lights will be back in their storage space in record-breaking time. So will the ladder.
You're being real with your humanity. People like being lazy, not overworked. Handle challenges in part acts, getting things done in gradual steps.
Setbacks happen. Weather, flat tires, conflicting schedules, flu season, etc. Celebrate the small wins along the way to your finish line. Lots of little victories add up to BIG wins. Watch how many goals you achieve over time. Enjoy your new habit of not sliding backward or not giving up, too.
Celebrate small wins.
Stay focused on getting through one day at a time.
Count every successful week. Really. Add the weeks up from time to time. Think about all the success that you're experiencing.
Mark each successful month with a treat to yourself, even if it holds extra calories or costs a bit more.
Smile inwardly and when you pass a mirror. Tell yourself out loud "You've got this!" that you're living a successful year.
It all begins with each and every day. Fulfill your new year's resolutions today. When you're ready, circle the upcoming new year's day and add the words "I did it!!" You'll enjoy 2021 like never before, just because you changed one thing about making your new years resolutions for 2020. You recognized and respected your minimums, then you maintained and achieved your goals. Heck, you might achieve other goals, too, just because you met your minimums and then surpassed them. Enjoy the fun.
FIVE FLORAL TRENDS TO WATCH IN 2020
'Organic' neutral colours tipped to be popular in reflection of the growing need for sustainability
'Flower Power' makes a comeback as 70's psychedelics is highlighted as a key design trend for 2020
Serenata Flowers identifies a growing demand for functional flowers that offer health and wellbeing benefits
The beloved rose remained the number one most popular flower in 2019, according to analysis of Instagram hashtags, conducted by Serenata Flowers. This year also saw a rise in the popularity of cherryblossoms and daises, which were newcomers to the top 10 of floral hashtags used this year. But what does 2020 have in store for the world for flora?
The experts at Serenata Flowers, the UK's leading online florist, have put their heads together to share their predictions for 2020's hottest floral trends and the good news is there's going to be something to please everyone.
Whether you're an eco-warrior with a love of all things simple and sustainable or a die-hard fashionista that craves bold statement designs, 2020 is set to be a year of inclusivity. Get ahead of the curve and check out the below trends to make sure your home is blooming with 2020's most fashionable florals:
Soft Neutrals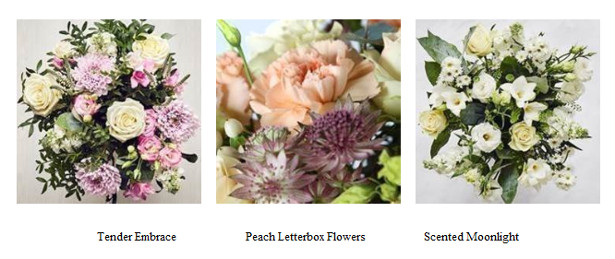 The first trend we can expect to see in 2020 is a shift toward neutral shades, with soft colour palettes comprised of subtle tonal differences. As people are increasingly recognising the need for sustainability and organic produce we've seen that floral trends are beginning to follow suit, with increased demand for natural, earthier tones. Neo-mint is a colour that trend forecaster WGSN predicted would dominate interiors in 2020 and is described as an 'oxygenating, fresh tone". Take a look at the Mojito Bouquet on Serenata Flowers' website to add a splash of minty freshness to your home.
70s-Inspired Psychedelics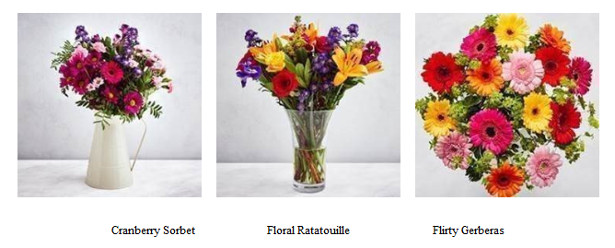 On the opposite end of the spectrum, psychedelic colour palettes is another top trend that's set to take design by storm in 2020. Inspired by colourful prints from the 70s, designers in the fashion and interiors worlds are taking a steer from the decade of Flower Power with the resurgence of unapologetically loud colour combinations. Give a room an instant injection of personality and create a statement focal point with a vibrant floral arrangement, such as the Floral Ratatouille Bouquet.
Functional Flowers
Mental Health has been a big discussion point socially and across news agendas throughout 2019 and 2020 will likely see the continuation of this trend. At Serenata Flowers we've seen a rise in the use of plants and flowers holistically, particularly to aid health issues both physical and mental. Many plants have health benefits from purifying the air and reducing anxiety to relieving headaches and boosting mood. The Wellbeing Bouquet has been designed specifically for this cause and features a selection of blooms that promote good health and happiness.
Minimalist Styling
When it comes to the arranging of flowers, simplicity is going to be key in 2020. Design trends show an increasing demand for stripped back, minimalist compositions; so if you're doing your own arrangements keep it simple and you won't go far wrong.
Powerful Fragrances
Smell is the strongest of the five senses, with the ability to bring back strong memories and impact our mood and emotions. Introducing flowers into the home isn't just about colour schemes and beauty; get ahead of the curve and stock up on freesias, lavender, sweet peas and lilacs to give your home an array of gorgeous, welcoming floral scents.
Lucia Polla, marketing manager at Serenata Flowers, comments: "2019 has been a great year for the floristry industry and 2020 is shaping up to be another exciting year. It's looking to be a particularly inclusive year due to the polar palette trends that are emerging: neutrals vs psychedelics.
"Whatever your personal taste, flowers are a great way to express personality and spread a little happiness either as a gift or a treat for your own home."
To find out more about Serenata Flowers, visit: www.serenataflowers.com.
Breakfast essentials…
Breville VST072 Duraceramic Waffle Maker – Silver
RRP £47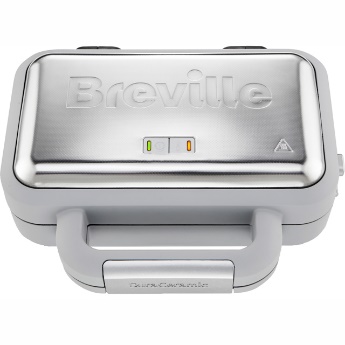 Key Features
Makes 2 portions at once
850 Watt power output
Grease-resistant, non-stick cooking surface
Cooking plates can be removed for easy cleaning
1 year manufacturer warranty
De'Longhi Icona Vintage ECOV311.BG Espresso Coffee Machine – Cream
RRP £169
Key Features
Milk frother gives your drinks a perfect creamy finish
15 bar pressure for maximum flavour extraction
Mixes steam and milk for delicious cappuccinos
For use with ground coffee or ESE pods
Cup warmer gently heats your cups for the perfect drink
Swan Nordic SK14610WHTN Kettle – White
RRP £50
Key Features
1.7 litre – make up to 7 cups of tea or coffee
3000 Watt power output
360 degree connection for left or right handed use
Boil dry protection to stop damage to the kettle
Limescale filter improves the quality of your drinks
Smeg 50's Retro TSF01BLUK 2 Slice Toaster – Black
RRP £129
Key Features
Toast 2 slices at once
Reheat toast quickly and easily
Special function for perfectly toasted bagels
Defrost function thaws bread quickly
Handy removable tray lets you dispose of crumbs easily
For cleaning up…
Shark DuoClean Cordless TruePet with Flexology IF130UKTH Cordless Vacuum Cleaner with Pet Hair Removal and up to 30 Minutes Run Time – IF130UKTH_PU – 1Shark DuoClean Cordless Vacuum Cleaner
WAS £379, NOW £199, SAVE £180
Key Features
Up to 30 minutes run time from a single charge
Deep-cleaning motorised pet tool
Bright LED lights on floorhead illuminate dirt and dust
Special tech traps 99.9% of allergens inside the vacuum
Single Lithium-Ion battery is easy to recharge
Black + Decker 18V Pivot Dustbuster PV1820L-GB Handheld Vacuum Cleaner with up to 10 Minutes Run Time
RRP £89
Key Features
Up to 10 minutes run time from a single charge
Cyclones separate air and dust for powerful cleaning
0.44 litre dust capacity
Dusting brush is ideal for cleaning delicate surfaces
Fully charged in 4 hours
For the after party…
Haier WS25GA Wine Cooler – Black – A Rated
RRP £249
Key Features
Holds 25 bottles of wine
Rated A for energy efficiency
Handy controls let you change the temperature easily
Temperature range between 6 and 18 degrees
Dimensions (cm) – H77 x W50 x D59.5
For recovering on the sofa…
LG 43UM7000PLA 43″ Smart 4K Ultra HD TV with HDR10, True Colour Accuracy and Freeview Play
RRP £299
Key Features
4K Ultra HD – Stunning sharpness, crystal clarity
HDR10 fills images with vivid and lifelike colour
Smart TV – catch up, movies & more
True Colour Accuracy delivers rich, realistic shades
Ultra Surround tech puts you at the heart of movies
Amazon Fire TV Stick 4K Ultra HD with All-New Alexa Voice Remote 8GB – Black
RRP £39
Key Features
Stream movies & boxsets in 4K UHD straight to your TV
Connect to your WiFi for internet access
Download apps from the store to enjoy TV, music & more
Can also be controlled using Alexa smart speakers
Alexa remote – use voice commands to control your TV
NEW "PHYSICS PROBLEM" CLIP FOR SPIES IN DISGUISE BLUE SKY STUDIOS has released a final clip for SPIES IN DISGUISE, which is out in cinemas now. Super spy Lance Sterling (Will Smith) and scientist Walter Beckett (Tom Holland) are almost exact opposites. Lance is smooth, suave and debonair. Walter is… not. But what Walter lacks in social skills he makes up for in smarts and invention, creating the awesome gadgets Lance uses on his epic missions. But when events take an unexpected turn, Walter and Lance suddenly have to rely on each other in a whole new way. And if this odd couple can't learn to work as a team, the whole world is in peril. SPIES IN DISGUISE is an animated comedy set in the high-octane globe-trotting world of international espionage. SPIES IN DISGUISE is out in cinemas now.
Key to staying HEALTHY in 2020 HYDRATION
From KSPtabs www.ksptabs.com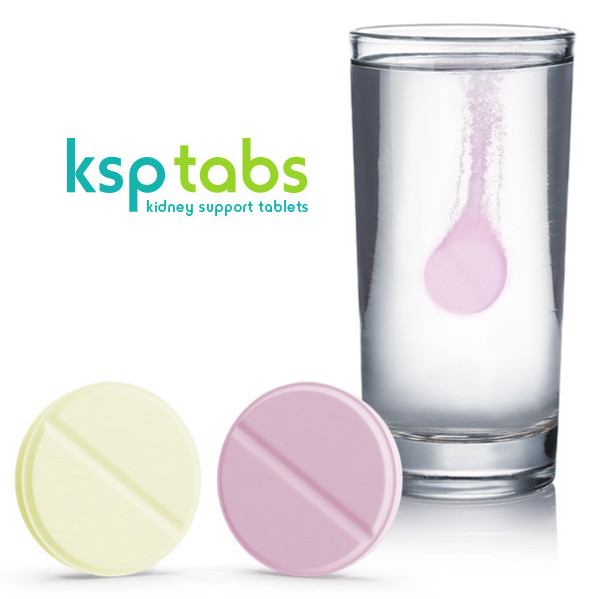 Get Healthy in 2020 Eating healthy and exercise is the most common resolution. It's also the hardest! Starting a healthy lifestyle can be tough. We have built most of our habits for years, so replacing them with new habits is a challenge. It's important to do an inventory of your current habits and work through ways to break them. We believe in you! Hydration is Key Hydration is key to a healthy lifestyle. If you're a kidney stone former, or experience side-effects from dehydration such as fatigue, muscle cramping, or headaches, it's essential to fit hydration into your 2020 goals. We know that drinking the right amount of water can be difficult, especially with a busy lifestyle. If it's difficult for you to drink water throughout the day, we have a whole blog post that gives you tips on making hydration a priority Optimize Your Water KSPtabs were developed to give your water a flavorful kick while supporting and protecting your kidneys throughout the day and infusing your body with electrolytes, vitamins, and minerals such as: Potassium: Both an electrolyte and a mineral, regulates blood pressure, heart rate, and bodily fluids. It also prevents bloating. Citrate: Helps support a normal urinary pH and reduce calcium crystal saturation—the basic building blocks of kidney stones. Magnesium: Supports digestion and relieves cramps, aches, & spasms. It improves blood circulation, which keeps uric acid flowing until it can be expelled. It also binds to oxalates in urine, which can cause kidney stones. B6: Maintains healthy urine parameters and promotes metabolism. Supports brain function and prevents or reduces symptoms of rheumatoid arthritis. We hope that we got you excited about your 2020 goals! Setting new goals can be daunting, but it can be exciting as well! Go into the new year with a positive attitude and believe in yourself. When you do hard things, it trains your brain to believe that you can do anything.
Two-Time Cancer Survivor Offers Hope in New Book on His Dance with the Devil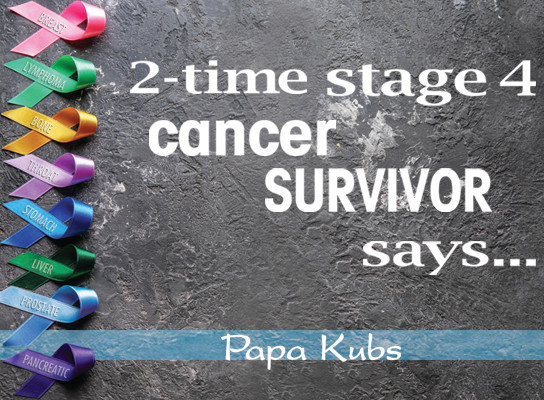 Minneapolis—Veteran author Tom "Papa Kubs" Kubinski was diagnosed with stage 4 throat cancer twice and lived to tell the tale.
In his new book, Two-Time Stage 4 Cancer Survivor Says, Tom talks about his experiences with throat cancer, what he calls his "dance with the devil."
"No one ever wants to hear 'I'm sorry, but you have cancer, and it's stage 4,'" Tom said. "Not just once did I hear that, but twice within seven years' time.
At diagnosis, it's daunting.
The path is unknown.
I wrote this book to come alongside others, to share my journey and what I wished I had known at the outset.
I believe I have gone through this experience to encourage other cancer patients and their caregivers, and to provide practical resources.
As the old saying goes, knowing is half the battle."
Two-Time Stage 4 Cancer Survivor Says is available for sale at select retailers as well as on Amazon.com.
Tom, a long-time Plymouth native and graduate of Osseo High School and St. John's University, is also available for speaking engagements by calling 612-760-3700.
Mavens & Moguls
New Year, How To Start 2020!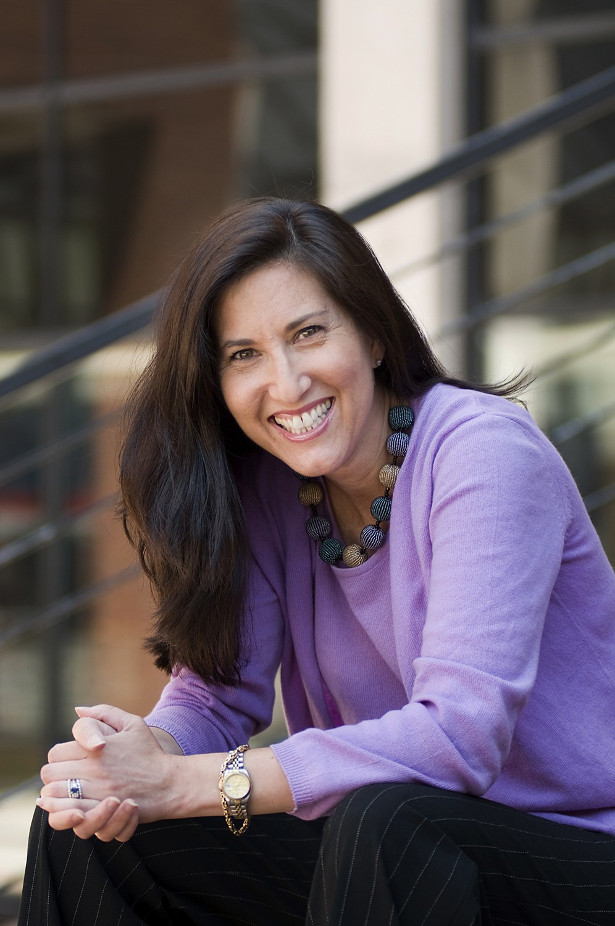 Paige Arnof-Fenn started a global branding and marketing firm 18 years ago. Her advice for the new year is to find new ways to bring creativity into your life. As we age it is important not to become a creature of habit and to keep your antenna up to be exposed to new and fresh ideas, products, ways of thinking, people and experiences. It is so easy to get busy and let inertia kick in so make a conscious effort this coming year to being more creative in everything you do. No matter what line of work you are in making creativity a priority in 2020 will serve you well and make life more fun and interesting..
From Paige Arnof-Fenn, Founder & CEO
Mavens & Moguls
Because Marketing MattersTM
www.mavensandmoguls.com
THE ONLY NEW YEAR'S RESOLUTION YOU NEED TO MAKE
www.pilates.com
By Portia Page, Balanced Body Education Program Liaison and certified pilates instructor (ACE Certified, AFAA Certified, NASM Certified, PMA Certified)
The only resolution anyone ever needs to make is to be kind to yourself. We put so much thought into what we can do to improve ourselves and our lives when really what we need to do is simple – just be kind to ourselves; acknowledge who we are, where we are, what we are and then just do it! If we are kind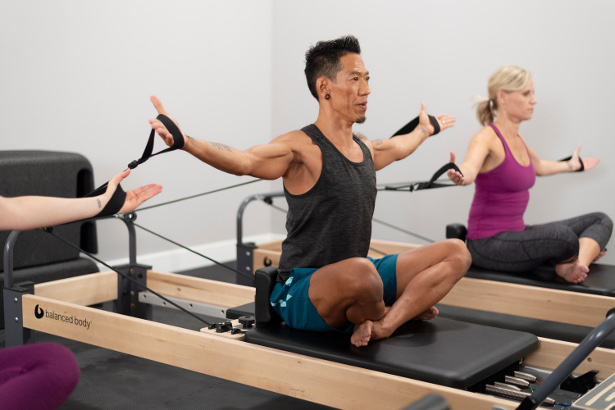 to ourselves, we will be kind to others. If we are kind to ourselves, we will recognize our strengths, accept our weaknesses, and find ways to make the changes that we need to intuitively.
To resolve or not to resolve? – that's the question every NYE!
With the end of the year around the corner, this is the time when millions are deciding what their New Year's resolutions are going to be. It's the one question that has most of us hiding under the covers; lamenting that we haven't done many (or any) of this year's resolutions and dreading having to make a new list all over again! Instead of shying away – look next year head on and resolve to NOT resolve…instead undo the guilt associated with making this list by burning last year's and instead try choosing one word to help define the path you want to take or are looking to take in the coming year. If you are the thorough planner, then add onto that several directions you might take or goals to help you create that named path. Taking the stress out of making and not doing yet another list!
Positivity rules!
Something as seemingly inconsequential as looking at a glass as half full versus half empty has magnificent results. Sounds easy, is easy, yet so rarely done. To start; just take the first word that comes to you…if it's a negative or uneasy thought – find an opposite word that you can use instead and try it on for size. Say it, say it again, then just think about it for a few seconds…let it ruminate and then move on. Choosing positivity and positive thoughts, words and actions can drastically change your outlook and perception and help you easily reframe how you feel.
Simone Vincenzi
GTeX Co-Founder
www.gtex.org.uk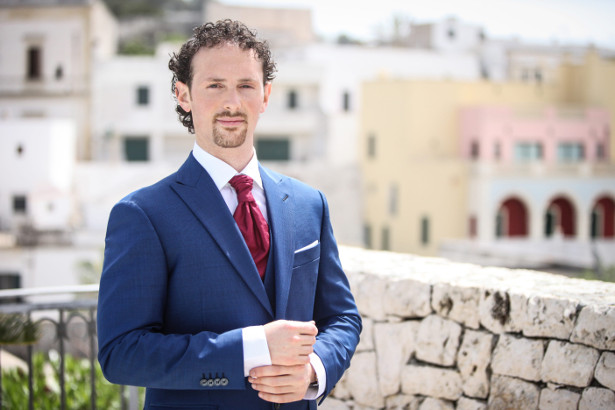 Check my TEDx Talk here
www.youtube.com/watch?v=ay9ZBGviluA
I am a multi-award winning entrepreneur with 3 businesses and we train more than 1000 business owners each year on life skills, business skills and leadership.
John Spencer, former RFU and Lions head, announced as new Barbarians President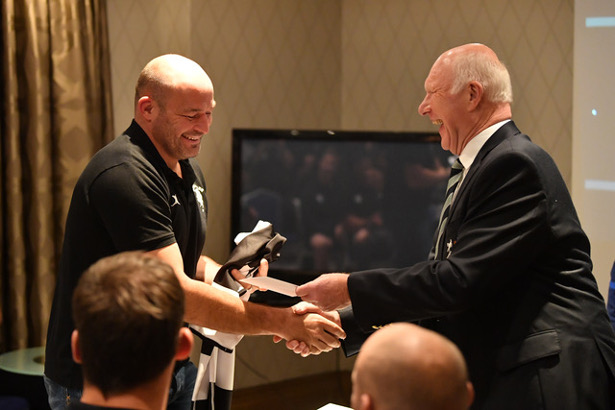 Barbarian F.C. has announced John Spencer as the next President of the world-famous invitational Club.
Previously the Chairman of the Club, Spencer fills the position left absent after the death of previous President Micky Steele-Bodger in May 2019 and becomes only the seventh President in the Club's history.
Spencer has a long history with the Barbarians, having played for the Club 23 times between 1969 and 1977. Born in Grassington in North Yorkshire, he played his club rugby for Wharfedale and Headingley, going onto win three Blues for Cambridge University and later 14 caps for England, whom he captained four times.
His experience in rugby covers not only playing for the Barbarians, England and the British and Irish Lions, but working with each organisation on the administrative side.
He comes to the Presidency with a wealth of experience in the game. He has held the role of Chairman of the Barbarians since 2014, as well as serving as the 2017 Lions Tour Manager, 2017-2018 President of the RFU, on the Six Nations Council and the World Rugby Board.
Spencer said: "Having been a Barbarian for the best part of 50 years and Chairman of this wonderful Club, it is a huge honour and responsibility to be named President. I am delighted to be able to continue the Club's development and progress.
"This Club's values are rooted in flair, courage, spirit and passion and as we move forward, integrity, friendship and enjoyment are equally important. We have many opportunities every year to increase the number of Barbarians and take our brand of rugby, and values of our Club, around the world.
"With the women's team now firmly installed and playing fixtures alongside the men, there are more opportunities than ever to showcase our unique playing style and bring the excitement of the Barbarians to fans everywhere.
"Alongside this, I believe we have a great responsibility to support the growth of the game around the world through both our teams and our Charity. With the women playing the Club's 24th international side in the USA in April and the men playing the 25th international side in Brazil last month, we are proud to be expanding our global community.
"The Charity has also been able to contribute financially to rugby projects around the world, most recently in Brazil's capital Sao Paulo, and we will look to continue building on this and help develop rugby internationally. I am looking forward to seeing what differences the Barbarians Rugby Charitable Trust can make to rugby programmes the world over and seeing the game flourish and thrive.
"I know I have big shoes to fill as Micky was such a giant of this Club and I want to pay tribute to everything he did for the Barbarians in his 31-year tenure. In his memory, and for the continued success of the Club, I look forward to seeing the Club move into a bright future."
NEW YEAR NEW FITNESS TRENDS

In preparation for 2020, Brits are already considering ways to freshen up their fitness training in order to feel motivated and be the best version of themselves in the new year.
Steven Virtue, Fitness Experience Manager at Total Fitness, the North's leading mid-market health club, shares his predictions for the fitness trends we're expecting to see in 2020.
"Exploring new fitness trends and finding a training method that suits your lifestyle is a great way to make exercise exciting," says Steven. "Not only does this provide a new surge of motivation but it allows you to keep up to date with any new developments in the fitness industry."
HIIT Training
One of the fastest-growing trends to hit the UK over the last few years is HIIT training, with fitness experts including The Body Coach regularly sharing exercise routines focused on this method. The programming developed within the HIIT concept is becoming more comprehensive and is set to make an even bigger impact in 2020. For those who enjoy an intense method of training which burns fat quickly, Les Mills GRIT, Les Mills SPRINT, Insanity and Synrgy 360 Rig classes are a great place to start, all centred around cutting edge results.
Fitness Apps
Fitness apps are becoming a popular training tool for gym-goers at all levels, as they have been specifically designed to make the fitness experience easier. Users can do all sorts, including book classes, monitor workouts and gain specific advice and guidance to help achieve their goals using app technology. The continuing rise of the digital age will see more usage of fitness apps in 2020, covering topics from training, nutrition, lifestyle and more. The apps are easily accessible to anyone with a smart phone and are ideal for those who need some guidance and inspiration as we enter the new year. With a wide range of exercise videos, workout tips and supporting information available, there is something to support everyone's fitness routine.
Express Les Mills Classes
There are more and more operators offering the Express Les Mills Classes as a quick and intense training option for gym-goers. This is a 30 or 45-minute variant of class disciplines such as Body Combat, Body Pump, RPM and Body Balance, and is expected grow in popularity next year. The class runs the same focusing on cardio, body tone and strengthening, but removes any lower intensity tracks, so members still get an effective workout in half the time. This training class is great for those who are limited on time but still want to gain an intense, full-body workout.
Virtual Fitness Equipment
Virtual classes have been extremely popular in 2019, with the virtual concept set to develop even further next year. Equipment manufacturers are developing more equipment which has built-in virtual training concepts, including x-trainers, treadmills and indoor cycles, which are all set to be big in 2020. Total Fitness itself has a Life Fitness Treadmill Run Social which immerses users into the ultimate, virtual running experience allowing them to remotely run alongside a partner – great for those who need a further injection of motivation. Machine-based training can often become tedious, so by including a virtual element into the equipment, the user receives an assisted approach to their exercise training and stay focused.
Functional Training Rigs
Growing demand and improvements in materials mean that Functional Training Rigs are becoming more accessible for 2020 with improved designs to meet the training needs of its user. Available in a range of sizes, Functional Training Rigs bring together a variety of exercises and allow the user to weight train, bodyweight train and stretch all in one space. These rigs are hugely practical as they offer a full functional training experience, like our Life Fitness Synrgy360 rig which has been designed for everyone. Rigs are becoming more affordable for people to use at home, so it's easier to continue exercising between gym sessions.
"Consumers can expect to see a broad range of fitness trends set to make their mark in the industry next year. This is the time for people to start a new fitness journey or assess their existing training, so they can identify what trends are most suitable for them and implement this into their 2020 routine."
Total Fitness is the leading mid-market health club in the north and provides more ways to get fit, stay in shape, and more support to keep members focused. With 17 health clubs across the North of England and Wales, Total Fitness provides a full-service fitness offering; guided by knowledgeable and supportive fitness teams, the brand works hard to meet the individual needs of its members.
For more information, please visit: www.totalfitness.co.uk
Happy almost 2020!
Are you going to make a New Year's Resolution?
By Pam Sherman @ www.theperfectbalance.guru
"I bet it was health related. In fact, about 55% of resolutions ARE health related.
As a trainer/coach in the fitness industry for over 20 years, I hear most people tell me they are unsatisfied with their health. Definitely NOT happy with their weight. They tell me this year, it's going to be different!
But, most people fail. Why? Because they try to make too many changes at once. In no order, I've heard (from individuals)…I'm going to do an hour of cardio a day, stop eating carbs, stop drinking wine, go to yoga more than once a week…STOP IT!!!
That's exactly why progress doesn't get made. In our insta society, people want overnight changes to their health/weight. There is no quick fix for your health.
The body you are in today, is a reflection of the choices you have made over the last 3,6,9 months- mostly food choices but to an extent, movement choices as well. Please be gracious with yourself and know that it will take this much time on the other side to see improvement in the areas that you want to change!
OK- so let's talk about your HEALTHIEST year ever! Here's how you CAN feel better in your own skin, lose some weight, and actually keep your resolutions!
1-You HAVE to put yourself on your calendar every single day. The biggest reason I see people not exercise is because they don't have time. Well, when you put yourself in your calendar, you automatically make the time. And, you cannot cancel on yourself because something else comes up. Your health is your #1 priority.
2-Exercise should not be torture! It should be enjoyable and make you happy. If you struggle to find movement you like, think back to when you were a kid- what did you like to do? Ride bikes? Hula Hoop? Run? Figure it out and get back to it. YouTube(my channel The Perfect Balance has playlists of 10 minute workouts!) is a fantastic resource for you to move at home! Old school Tae Bo is at your fingertips, so is yoga, or belly dancing! There is literally no excuse NOT to move daily!
3-On that same note, you do not need hour/s a day to workout. If you are doing nothing at all right now, shoot for 10 minutes 3 days a week. When that is doable, add another day and 5 more minutes. You will find that exercise gives you energy and helps you sleep better=bonus!
In addition to doing exercise that makes you happy, please include at least 2 days of strength training. We lose muscle every decade after 30. Our muscles protect our bones. This is why so many elderly break bones when they fall, very little muscle tone.
4-Losing weight is ALL about the food, never about the exercise. IF weight loss is your goal, you have got to be accountable for every bite that goes in the pie hole. I always advise my clients to log first of all on paper. Write down the time of day they eat, if they are hungry, and how they feel afterwards.
We all have different body clocks and actually paying attention to when you are hungry will set you up for success in the weight loss game. I had a 56 year old client who told me after doing this, Pam- I realized I wasn't even hungry until 12 noon. This let her eat 2 bigger meals while still keeping her calories low. Figuring out WHEN you are hungry, not eating because you are tired, sad, happy, bored, lonely and the list goes on will be a huge factor in weight loss.
The other tool after you figure out your body clock is to log your food on an app like Myfitnesspal. I tell people to log for a few days to see generally how much they are eating. Then cut 100 calories a day from their diet. See if the scale moves. If so great, if not, try another 100 the next week.
Please do not drastically reduce your calories. This only leads to binging. Every. Single. Time.
5. Veggies are your best friend all day every day. Most people don't consider veggies much. I want you to make them the star of every single meal. Low in calories, high in vitamins and minerals as well as high in fiber, they act as little scrub brushes in our arteries!
There are so many ways to make them taste delicious. Roasting is at the top of the list. 425, olive oil, salt and pepper, usually over 30 minutes and they are carmelized and fantastic. I love my air fryer for veggies as well. Especially in the summer as it doesn't make my kitchen hot. Raw, dipped in hummus or salsa. They are a powerhouse that keep you full for a long time. Eat more plants!
6. I have to tell you that sleep is not just a nice commodity but necessary for all of your health goals! Most people need between 6-8 hours of sleep every night. Know how much works best for you and then make it happen. Set your alarm to GO to bed if you need to. Yes, I said to go to bed. I had a client that couldn't bear to turn off Netflix. As a result, he went to bed too late, was super tired the next day which led to convenient eating(packaged crap) and not moving his body. It used to be a badge of honor, how little sleep can you get away with. Not anymore. A great night's sleep will set you up for success the next day in terms of movement and food.
7. We all know that coffee is a food group right? Well, here's the thing. Your body really needs water. My best advice…drink a cup of water for every cup of coffee you have every day. Have a cup before a meal. Have a cup before a snack. Many people are not even thinking about water and that has just got to change. We are made up of 65% water, we need to be better about water every single day.
8.Schedule time with friends. All I see in the media is that we are the lonliest we have ever been. We spend too much time in front of screens and not enough time in front of actual people. Make it a point to see your friends at least once a week. If you have friends that like to do the same workout with you- it's a 2 for 1! Movement and friends= healthier you!
9.Don't ever tell yourself you'll eat better,workout tomorrow instead of today. We have all taken our health for granted at some point in our life. Then, you get sick or injured. The first thought is, OMG why didn't I appreciate being able to… fill in the blank- walk, run, bike, etc. We only get one body to go through life with- use it every day and feed it food grown from the ground and you will never regret it!
10. Think about how you want to look and feel in a year. 2021 will be here before we know it. The time will pass no matter what. Our health is literally the only thing we have control over in our lives. If you want to feel better, lose weight, move better, start making changes today! Success is there waiting for you- just not by tomorrow!"

Active+me programme and Activ8rlives App helps give NHS patients living with heart conditions the confidence and skills to exercise safely
•More than 26,000 people are recorded as living with heart disease in Cambridge and Peterborough [1] and regular activity is one of the best ways for people with a heart condition to make a good recovery after surgery or a heart attack, but patients are confused. What is safe? How much to do?
•A new self-care exercise programme and using the Activ8rlives4 Health+Wellness App has been launched to help patients recovering from heart conditions learn how to exercise safely, monitor and record their health metrics in order to track their progress and get support and encouragement from a personal health coach.
EMBARGOED 18 November 2019: This self-care week people taking part in cardiac rehabilitation classes in Cambridge will be given an innovative integrated health monitoring programme called Active+me, developed by a Cambridgeshire-based innovator, Aseptika Ltd. Active+me is being piloted by Eastern AHSN (Academic Health Science Network) and Cambridge University Hospitals (Addenbrooke's) to give local cardiac patients guided support so that they can exercise safely, monitor their health and improve how they feel about being able to cope living with a heart condition.
Cardiac rehabilitation is a free programme of education and training available on the NHS to anyone who has had a heart attack, cardiac surgery or a diagnosis of heart failure. There is no time limit for starting the course after being discharged from hospital, but patients are encouraged to join cardiac rehab as soon as they are physically able to get the best results.
The programme includes classes in which patients are guided to exercise safely and appropriately, but what makes this initiative different is that alongside the classes patients are also given monitors to record their health metrics at home, which are uploaded to the Activ8rlives4 Health+Wellness App and their data is shared with their personal health coaches at Addenbrooke's Hospital.
It is well known that regular exercise can help reduce your risk of developing heart disease. But it is less commonly understood by the public that regular activity is one of the best ways for patients to make a good recovery after a heart attack or other event and enable them to get back to performing daily activities. Nationally only 52% of patients sign-up for the free exercise programme and education provided by the NHS to patients after discharge from hospital after a heart attack [2].
Health benefits of exercise include reduced fatigue, anxiety, depression, cholesterol levels, blood pressure, improved return-to-work rate and ability to take part in leisure activities, reducing the chance of having a second heart attack by 20-30% [3].
The first patient enrolled on the Active+me programme, Mark Fiddian, said: "Using the devices and App on my phone provided through the Active+me programme has enabled me to track and review my own health data with ease, so I can take an active role in managing my condition. Now when I meet my GP, I am so much more confident in talking about my health, arriving with all the information I need for an informed discussion. But over and above this it has made me understand what I can do myself to improve my health and both see and feel the positive effects."
Depending on each individual patient's activity levels and abilities, class participants are given specific exercise prescriptions over an 8-week supported class, with four weeks free Active+me classes included, but clinicians generally recommend 30 minutes of moderately intense aerobic exercise five times a week [4].
"With more than 26,000 people recorded as living with heart disease in Cambridge and Peterborough and an ageing population, we have a growing need to address the unique health issues facing people living with heart disease and support patients in our region to safely manage their health and reduce the chances of them having to go back to hospital," said Alan Darby, Cardiac Rehabilitation Lead Practitioner, Addenbrooke's Hospital.
To register for classes patients need to have a qualifying heart condition, live in Cambridge and Peterborough and be referred by their Cardiologist or GP. Classes are run across multiple locations in Cambridge, have started now, and last for a duration of 8 weeks.
LAUREUS CHARITY PARTNERSHIP WITH
HONG KONG SEVENS EXTENDED UNTIL 2023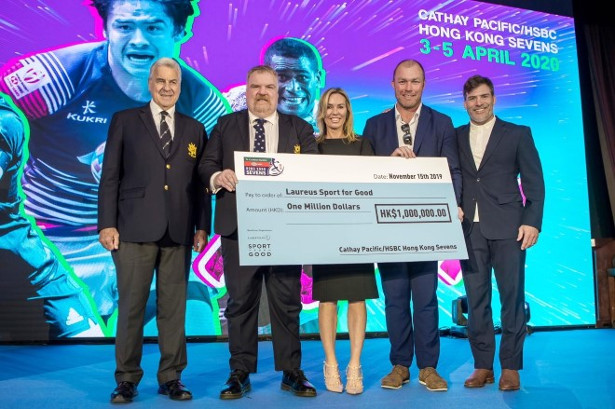 · Four-year partnership between Laureus Sport for Good and Hong Kong Rugby Union to enable more young lives to be transformed through sport
· Funds raised at and around the Cathay Pacific/HSBC Hong Kong Sevens to support work of Laureus in Hong Kong and throughout Asia
· Laureus Ambassadors Schalk Brits, Schalk Burger and Annabelle Bond in Hong Kong to announce partnership extension
HONG KONG, November 15, 2019 – Laureus Sport for Good has today announced an extension of its charity partnership with the Cathay Pacific/HSBC Hong Kong Sevens until 2023. The partnership will help Laureus Sport for Good to transform the lives of more children and young people in Hong Kong and across Asia.
Laureus Sport for Good became the first ever official charity partner of the Cathay Pacific/HSBC Hong Kong Sevens in 2018 and since then HK$2million has been raised and donated by the Hong Kong Rugby Union. The partnership has allowed Laureus to support a range of programmes in Hong Kong and the wider region, including Inspiring HK Sports Foundation, Deaf Rugby and ChildFund Pass It Back. In 2020, the partnership will also see funds committed to 'Model City Hong Kong' – a collaborative, multi-stakeholder approach to using sport to improve youth mental health and wellbeing in Hong Kong.
Laureus Ambassadors and South African Rugby World Cup winners Schalk Burger and Schalk Brits were joined by fellow Ambassador Annabelle Bond in Hong Kong to announce the partnership extension at the Cathay Pacific/HSBC Hong Kong Sevens Long Lunch fundraising event. Schalk, Schalk and Annabelle have seen the positive power sport can have in uniting and inspiring, both during their sporting careers and in their roles as Laureus Ambassadors. Following the event, Schalk Burger will visit Laureus-supported Inspiring HK programme to experience first-hand the impact funds raised through the partnership will have.
Sean Fitzpatrick, Chairman of the Laureus World Sports Academy, said: "I'd like to thank the Hong Kong Rugby Union for their continued support. Becoming the first ever charity partner of the flagship event on the international Sevens circuit was a huge honour for us, and extending that partnership for the next four years will give us a huge boost in what is an important region for Laureus Sport for Good in Hong Kong and across Asia."
Robbie McRobbie, CEO of the Hong Kong Rugby Union, said: "We are delighted to be extending our partnership with Laureus – they have provided the inspiration and support for our own HKRU Community Foundation to use sport to try and help tackle key challenges in our society here in Hong Kong, and I hope that our fundraising efforts will help them to support a growing number of projects which will positively impact on the lives of thousands of young people throughout Asia."
Schalk Burger, Laureus Ambassador, said: "As Nelson Mandela said famously said at the 2000 Laureus World Sports Awards, sport has the power to unite people in a way that little else does. We've seen that in South Africa in the aftermath of the Rugby World Cup and I'm excited to experience the same thing on my visit to Inspiring HK here in Hong Kong. Our partnership with the Union here is going to help us continue to use sport to unite and inspire, and continue Mandela's legacy here in our 20th anniversary year and beyond."
The 2020 Cathay Pacific/HSBC Hong Kong Sevens will be held on April 3-5.
Laureus currently supports 12 programmes in eight countries across Asia, using sport to transform the lives of more than 6000 disadvantaged young people. Advocating for the work Laureus supports in Hong Kong are nine Hong Kong Ambassadors; including former world champion windsurfer Lee Lai Shan, world champion cyclist Wong Kam Po, badminton star Amy Chan Lim Chee, triathlete Daniel Lee Chi Wo, athlete Malina Ngai Man Lin, swimming stars Alex Fong Lik Sun, Sherry Tsai Hiu Wai and Vivian Lee Ying Shih and fencer Ron Lee Chung Man.
Globally, Laureus Sport for Good works with more than 160 programmes in over 40 countries, offering both funding and knowledge-sharing. Each programme Laureus supports is measured against charitable standards set out by the United Nations, in line with the Sustainable Development Goals.
The landmark 20th anniversary Laureus World Sports awards will take place in Berlin on February 17, 2020. The 2020 Awards will celebrate the greatest sporting triumphs of 2019, while also showcasing Laureus Sport for Good's work for the past two decades in uniting, inspiring and changing the lives of young people around the world.
To stay up to date with Laureus activity in the build up to the 2020 Laureus World Sports Awards, follow us at @LaureusSport, #Laureus20 and #SportUnitesUs on social.
After Taking Second Place At Rugby World Cup 2019™, 6 Nations Packages For England V Scotland, Wales And Ireland Already Sold Out
Following the success of England's Rugby World Cup 2019 campaign, ticket-inclusive packages to see England play in the Guinness 6 Nations against Scotland, Wales and Ireland have completely sold out, with limited packages available for France and Italy away.
England Rugby Travel (www.englandrugbytravel.com), the official travel company of England Rugby, has already sold out of many Guinness 6 Nations ticket-inclusive packages for rugby fans; those hoping to see England play against Scotland, Wales and Ireland are unable to purchase through the online travel agent, with limited packages available for Italy and France away.
The demand for ticket-inclusive travel packages have increased since the success of England's Rugby World Cup 2019 campaign, beating Australia and New Zealand to get to the Final against South Africa. England's rugby heroes came second to a strong South African team but excitement is already intensifying for the start of the Guinness 6 Nations in just under three months' time.
While packages are sold out to see England play the home nations, there are a limited number of packages available for France v England and Italy v England:
France v England – Two Night Weekend Break
Saturday 1st February 2020 – from £479pp
This package is one of the favourite packages for France v England, which includes a two night stay in the wonderful Mercure Paris Montmartre Sacre-Coeur Hotel, in the Montmartre district of Paris. It is a popular hotel with travelling fans, situated on the doorstep of Paris, showcasing the city in all its glory. The package also includes official match tickets, a 24-hour travel card and the full support of travel reps on the ground in the French capital.
Italy v England – Two Night Weekend Break
Friday 13th March 2020 – from £489pp
Whether you're hoping to catch a glimpse of the Colosseum, Roman Forum and the Pantheon, or you want to take in all the pizza and pasta that your heart desires, there is a lot to see and do within the heart of Rome; it truly is more than just a rugby weekend. Alongside official match tickets, the package includes bed & breakfast, a 24-hour travel card, travel reps on the ground, and the option to upgrade to include flights.
Spring into action before it is too late to get a chance to see the England's Rugby World Cup heroes live and in the flesh.
Find out more and discover more ticket-inclusive packages at: www.englandrugbytravel.com/six-nations-2020/
The Future of Wellness Travel: 12 Trends to Watch in 2020
Forecasting the next big trends in the $4.2 trillion wellness tourism industry for 2020, Health and Fitness Travel live up to their reputation as the wellness holiday specialists. From increasing your longevity to rediscovering your wild side in nature, discover the hottest new trends that will influence the wellness travel world in 2020.
Chemical-free holidays
With increases in pro-environment awareness and the need for sustainable practices across all sectors of the tourism industry, many hotels and retreats are innovating exemplary ways of avoiding chemicals in their spas, housekeeping, bathroom amenities and restaurants. Stringent anti-chemical policies using effective natural alternatives or a philosophy around all things organic all contribute to a 360° view of wellness. Food waste initiatives where hotels are minimising their carbon footprints in terms of their F&B operations and recycling schemes are paramount in today's world and these wellness hotels have it covered.
Top Wellness Destinations: Borgo Egnazia, BodyHoliday, Santé Wellness
Dying well
A better death is becoming integral to a well-lived life. With the bombardment of messages and marketing around better ageing and the stay-young industry, let us not forget the importance of mental health and supporting both ourselves and others in light of the inevitable. With the rise of a 'death positive' movement which incorporates not just longevity practices, but how we can better mourn and memorialize loved ones and exploring spirituality. A death meditation isn't meant to be scary, but rather a way to becoming in the realm of acceptance which in turn steers us towards living in the present, fully and wisely. A spiritual retreat can lead us to acknowledgment in a healthy and supported way.
Top Wellness Destinations: Ananda in the Himalayas, Kamalaya, The Retreat Costa Rica
Nature prescriptions – Nature Immersion Getaways
Yes, yes we all know getting outdoors is good for us. But how many of us actually go outside, walk, and frolic in nature daily? Paracelsus, the 16th-century physician, wrote: "The art of healing comes from nature, not from the physician" and this is of paramount importance especially today with the arch-nemesis of nature being smartphones, iPad and Netflix. We are turned on 24/7 in a world of likes, stories, followers and tweets, there is an ever-increasing disassociation with our natural surroundings which can leave us physically and emotionally in deficit. Added to this, is the fact that most people live in the bright lights of urban dwellings, geography, therefore, playing a part in our disconnectedness. Get the joy of nature back on a wellness retreat in nature.
Top Wellness Destinations: Euphoria Retreat, Shanti Maurice, Pravassa Combodia
Circadian Traveller
An astonishing 35% of Brits* have long-standing sleep problems, due to stress and worry which expose us to a shift in the internal biological clock. The result is a transient desynchronisation of the circadian rhythm, think of the birds who sing all night alongside electric lights. Chronic poor-quality sleep affects performance, slowing reaction times, injury rates and judgement errors. Whether you're a fitness fanatic with a specific goal in mind, or simply exercising for fun, hit the snooze button on sluggish mornings and sub-par performance. Highly specialised wellness retreats around the world are now offering programmes combining a range of holistic treatments and expert sleep tips that are guaranteed to help you reach your optimum well-being and skill.
Top Wellness Destinations: Grand Resort Bad Ragaz Sleep, Six Senses Douro Valley Yogic Sleep & Shanti Maurice Shanti Sleep
Re-wilding
Trains, planes and automobiles. Concrete jungles where we commute, work, TV, repeat. Many of us are in need of getting our wild selves back and remembering that life isn't a rehearsal – this is it! We do not have to regress to Neanderthal cavepeople to be able to relate to this concept. There are retreats which focus on rewilding the human body using a combination of nature, adventure, exercise, play, rest, nutrition and mindfulness – whilst enjoying some of the world's most unique venues, handpicked for their outstanding eco-design set within the stunning natural surroundings. Get inspired in these immersive wildlife experiences in breath-taking locations.
Top Wellness Destinations: Karkloof, Borgo Egnazia, Kamalaya
Sound and Spirit Seekers
Virtually every culture has used sound for healing and transformation, from Ancient Greece to the Mayans and Egyptians. Music aids meditation and raises spiritual, healing energies. Sound is composed of vibrating particles of energy and the somewhat magical resonating tones of instruments such as Tibetan healing bowls can stimulate the brain and nervous system into harmony. In our culture, music has generally become trivialised into short-term entertainment or distraction as opposed to other cultures where music is holistically integrated into their existence. Take a break from all the overwhelms and just be where music is used as a therapy.
Top Wellness Destinations: Borgo Egnazia, Chiva Som Natural Renewal
Men's Mental Health
Over the past few years, there has been a big increase in men aged 45-70 booking wellness holidays, showing the modern man is investing in their health now more than ever. Whilst most wellness resorts once only catered for women, there is now a surplus of male-specific programmes offering anything from anti-ageing and personalised nutrition to golf and medical-spa. When it comes to men's health, the stats are not great. 12.5% of men in the UK suffer from a common mental health disorder and are, unfortunately, much less likely to reach out for help. It has also been noted that 20% of men will not reach the age of 65, due to either poor lifestyle habits or insufficient awareness of their health status. Wellness holidays offer incredible opportunities and the perfect environment for men to kickstart their healthy lifestyle and learn the best techniques to really reconnect with themselves.
Top Wellness Destinations: SHA Wellness Clinic Healthy Ageing Men, Absolute Sanctuary Men's Vitality, Training Paradise
Digital & EMF Detoxing
Do you need to unplug and unwind from it all? Are you social media sick? It's not just our bodies that need a detox, our minds can become overloaded from our frantic, stressed, overworked lives which involve prolonged screen time. What to do? Give yourself a digital detox in a place where phones are surrendered or limited, and there are lots of other things to do, including rest. Some retreats are simply places where it's easy to switch off, where there's no WIFI or mobile reception, for example, or where they actively encourage you to limit your screen time. Other wellness retreats offer dedicated detox breaks which make it easy to break your social media or screen habit surrounded by like-minded people. You choose.
Top Wellness Destinations: Shreyas Silent Retreat, Pine Cliffs Digital Detox, Fusion Maia Juice Cleansing Detox
Wellness Sabbatical
Most of us are familiar with what a wellness retreat entails; where one may spend a week in beautiful surroundings being tended to by holistic therapists, eating nutrient-dense food and practising yoga with limited technology usage. We are encouraged to switch off and digital detox to ensure maximum decompression and relaxation, however, a new wellness trend is to embark on a longer-term wellness programme while still staying connected to one's job in a positive and healthy environment. This can contribute to increased productivity, relaxation and a wider perspective. The work culture is changing, with those who can take regular sabbaticals on a long-stay structured wellness programme, embracing the balance between wellness and work.
Top Wellness Destinations Absolute Sanctuary Lifestyle Change, SHA Wellness Life Reset
Genetic Lifestyle
You've heard of the saying 'one man's medicine is another's poison', this is still very relevant and as true as when it was coined during Roman times. We are often overwhelmed by choices; paleo, keto, vegan, dairy-free diets, as well as increased transparency about where our food comes from, is ubiquitous. Choosing a wellness retreat with a comprehensive programme involving genetic and other testing methods eradicates the one-size-fits-all approach and allows us to manage our overall health and well-being using science, technology and common sense. Testing has become more affordable, less invasive and much more accurate, making peak performance widely obtainable.
Top Wellness Destinations: BodyHoliday BodyScience, Kurotel Longevity Medical Centre & Spa, Longevity Health & Wellness Hotel
Soft Wellness Travel
If wellness tourism conjures up images of a medical spa in the Andes, doctors in lab coats and strange therapies designed for maximum discomfort, think again! There are lifestyle hotels which are accustomed to even the most knowledgeable of wellness clientele, incorporating slow or soft wellness approaches into their agenda with the additions of Tai Chi, yoga, meditation, nature walks and healthy cooking classes. A healthy holiday can still involve your family or partner who may want to try an alternative programme, whilst allowing you the space for self-healing, reflection in conjunction with precious time together. Wellness holidays are not about lacking or deficiency, but a way of being filled up with the things you love.
Top Wellness Destinations: Kamalaya Mindful Triathlon, Zighy Bay Sleep & Destress, Lefay Fusion Fitness
Healthier destinations
With a substantial increase of people travelling worldwide on holiday, the surge of cultural experiences can also mean a strain on local resources, both socially, environmentally and economically. How can we help to ensure the longevity of these destinations for generations to come as well as not impacting negatively on the tourism experience? Pick the road less travelled. Less trafficked, or places which are taking measures to combat over-tourism, protecting delicate ecosystems or linking tourism with sustainable projects where tourists can get involved and therefore have a unique and rich involvement in the local culture. We can all do our part, as tourist or hotelier to lessen the impact and alleviate pressure by discovering new locations, giving back locally and connecting with nature.
Top Wellness Destinations BodyHoliday, Philippines Discover Recover, Chiva Som
*Global Wellness Institute
For advice, guidance and booking visit www.healthandfitnesstravel.com or call 0203 397 8891
New Ceralsio Ferro Vecchio softens industrial designs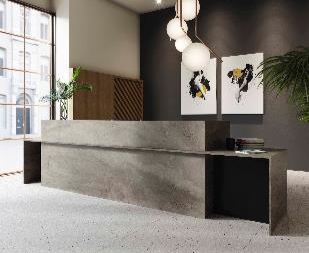 The trend for raw materials and industrial-inspired looks can be easily introduced into any interior design with the latest surface from CRL Stone's market-leading ceramic range, Ceralsio Ferro Vecchio.
Adopting the appearance of poured concrete while offering a softer alternative to the often harsh lines of industrial design, Ferro Vecchio will be a stand-out surface in any interior. Available in a natural finish, the ceramic surface can be perfectly married with materials that follow the industrial trend, from raw timber to metal.
Creating a contemporary feel and presenting a professional image, Ferro Vecchio has the appearance of concrete, but as it is ceramic the surface is scratch, heat and stain resistant. Completely non-porous, there is absolutely no requirement for sealing with Ceralsio, making the surface simple to maintain and to clean. Ideal for spaces where durability is essential, such as the family kitchen, spillages can be easily wiped away with no fear of staining.
Ferro Vecchio is 12mm thick and available in slabs measuring 1500mm x 3200mm.
For more information call CRL Stone on 01706 863 600 or visit www.ceralsio.co.uk
LEAP INTO 2020

The New Year is fast approaching, which can only mean one thing – it's time to begin calendar and diary shopping in earnest!
Keep track of all your important dates in 2020, with the Royal Ballet Wall Calendar at home, or on the go with the fabulous Royal Ballet Diary.
Each month features a different photograph which showcases the most dynamic and stunning ballet performances from the Royal Opera House.
The calendar and matching diary is an absolute must for ballet lovers and stationery fans alike, and will make a beautiful addition to busy lives and homes.
Royal Ballet Wall Calendar 2020 – £10
Royal Ballet Diary 2020 – £9.95
Royal Opera House shop – shop.roh.org.uk
GMB MEMBERS TO JOINT NORTHERN IRELAND HEALTH STRIKE

We do not want sympathetic words we want pay parity and staff shortages addressed immediately says GMB Union
GMB members are set to join a mass strike of health workers taking place across Northern Ireland.
In a ballot for industrial action, more than 92% voted to strike Action and action short of strike action.
GMB Northern Ireland NHS branch secretary and reps will now meet on Monday [January 13] to discuss strategy for industrial action across Health and Social Care Services.
Thousands of healthcare workers across Northern Ireland are staging strike action on Friday today over pay and staffing levels. [1]
Jim Donley, GMb Organiser, said:
"Members are angry at how they have been treated by the Department of Health and HSC employers.
"Unsafe staffing levels are having a detrimental impact on patient care and health care staff, and it's getting worse.
"It's about time the department of Health and HSC employers fully recognise the strength of feeling on these issues.
"In the event our assembly is finally restored, our MLAs and the Secretary of State must hold good on the promises they have made to striking workers.
"We do not want sympathetic words we want pay parity and staff shortages addressed immediately."
Teresa McDaid, Wins December Signify Sports Manager of the Month Award.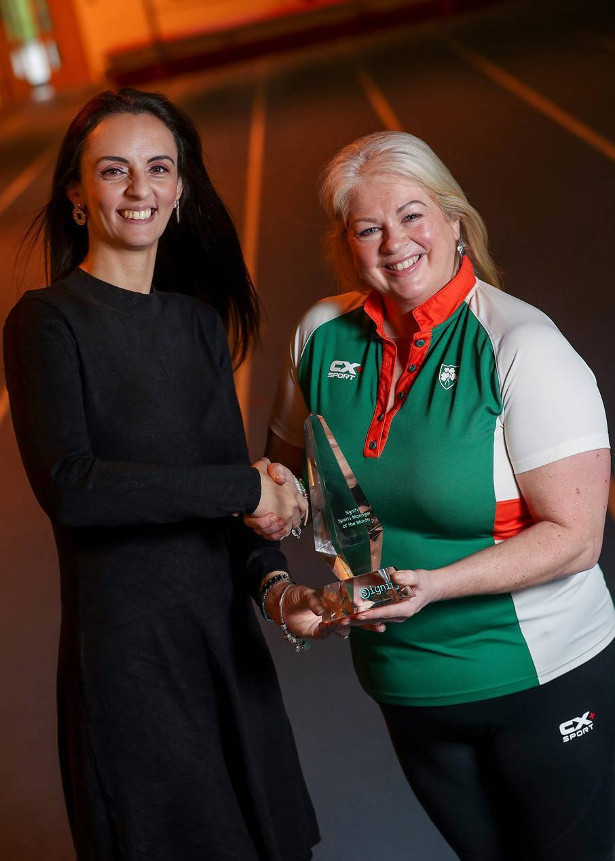 Teresa McDaid, Senior Team Operations Manager Athletics Ireland, is the winner of the December Signify Ireland Manager of the month. The Irish cross country team claimed a best ever four medals at the 2019 European Cross Country Championships which took place in Lisbon, Portugal on 8 December. Fionnuala McCormack, who won gold at the 2011 and 2012 events, had to settle for fourth in the Senior women's race, as two of her team mates had finished 17th and 20th. The team did go on to secure a silver medal. The women's under 23 team also won silver, while two bronze medals were won in individual races. The success comes as Ireland prepare to host the 2020 Championships for the second time.
Caption: Mariana Mulhall, Signify, presenting the December award to Teresa McDaid, Senior Team Operations Manager Athletics Ireland.