NEW: B.fresh Wellness Shots, £2.80 each (70ml)
Wellness Shot Taster Pack x 12: 4-day trial of all three shots – available as a one-off purchase for £32 or subscribe monthly for £28.80
Wellness Shot Mixed bundle x 24: 8-day supply of all three shots – available as a one-off purchase for £59 or subscribe monthly for £53.10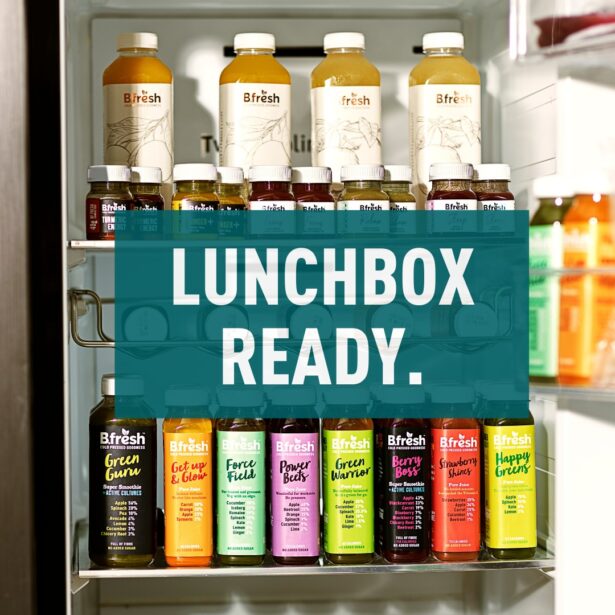 (20 May, London) Shropshire-based juice brand B.fresh has launched an innovative range of farm-to-fridge juice shot supplements to meet the holistic needs of the increasingly health-conscious consumer and disrupt a wellness space saturated with pills, tablets and processed ingredients.
Crafted from fruits and vegetables carefully selected for their health benefits and enhanced with natural vitamins, minerals, and antioxidants – with no added sugar or sweeteners – the B.fresh Wellness shots have been designed to empower adults to lead a healthier lifestyle in an approachable and non-intimidating format.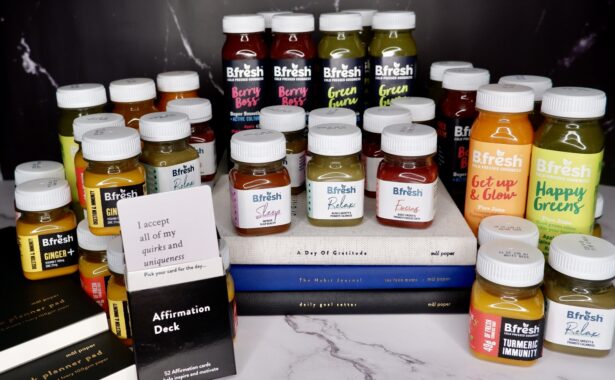 B.fresh worked with leading nutritionist Matt Jones BSc MSc to identify three core, easily achievable goals that would benefit daily life: Focus, for concentration in a world of ongoing distractions; Relax, to counteract stress, tension and anxiety; and Sleep, to assist with one of the most important aspects of wellbeing.
From students fighting stress and fatigue and those suffering from everyday anxiety, to busy professionals leading fast-paced city lifestyles and professional sports players, the B.fresh Wellness shots offer a holistic, practical and pocket-sized solution. Expertly researched to maximise the nutritional benefits of 100% natural ingredients, from flaxseed oil to beetroot and honey, each of the three products has a unique recipe that's bursting with goodness and flavour, and are all pressed and bottled onsite in the farm in Shropshire.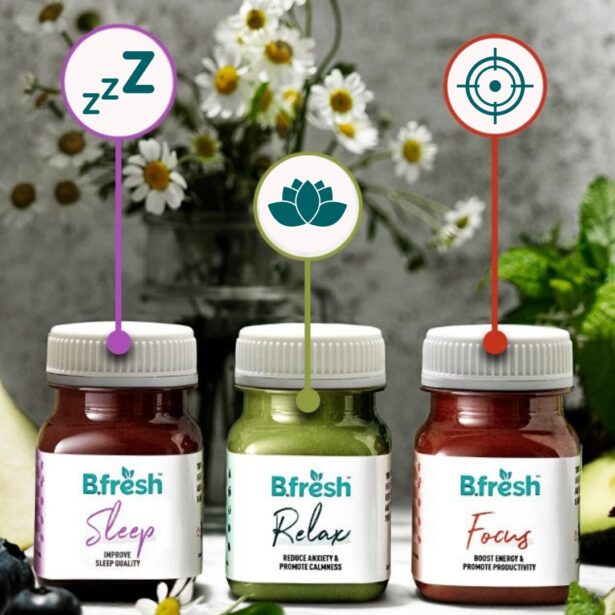 "I'm increasingly aware of the mixed messaging and lack of transparency in the wellness space, and wanted to pioneer a holistic range of inclusive, simple and natural wellness shot supplements. Together with B.fresh, I've developed three core functional juice shots that are scientifically proven whilst tasting incredible. Not only do these shots deliver vitamins, minerals and antioxidants from fresh fruits and vegetables that benefit overall health, but also functional botanical ingredients that help relaxation." _Says Matt Jones BSc, MSc, Nutrionist at B.fresh.
FOCUS
Focus is a powerful combination of ingredients which immediately optimise concentration levels and attention span, whilst reducing the stress and physiological issues often associated with traditional energy drinks. With 90mg of caffeine in each shot, equivalent to 1.5 espressos, this product offers rapid alertness without the jitteriness of conventional coffee consumption.
Active ingredients
* Beetroot: is naturally rich in inorganic nitrate, which the body converts to nitric oxide. Nitric oxide widens blood vessels, reducing blood pressure, allowing blood to flow more freely around the body, delivering oxygen to the brain and working muscles, while also removing waste products. The improved blood flow to various brain areas enhances areas of cognitive function, such as concentration and reaction times.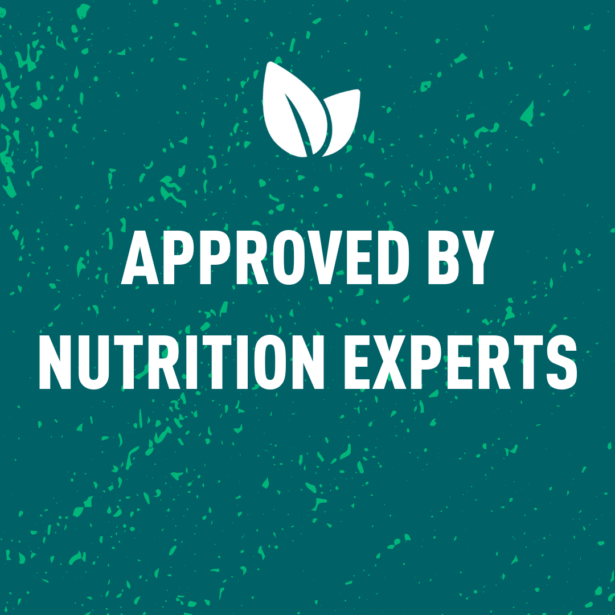 * Guarana seed and L-theanine: Guarana seed contains xanthines such as caffeine, offering a stimulant effect. L-theanine is an amino acid, known to reduce anxiety and stress, and promote a state of relaxation. Research has shown that both caffeine and L-theanine can enhance focus, concentration and attention. L-theanine can also take the "edge" off the stimulation provided by caffeine, reducing the blood pressure spike and jitteriness that often follows caffeine consumption.
* Blueberries: Blueberries are rich in antioxidants, such as anthocyanins, which can protect the body and brain from oxidative stress and provide neuroprotection against ageing and natural decline in brain function. Research has shown that regular intake of anthocyanin-rich foods, including blueberries has beneficial effects on focus, concentration and overall brain function.
* Lime and strawberry puree: Lime and strawberries are rich in vitamin C, which provides antioxidant benefits and supports general health, immune function and the production of collagen.
* Flaxseed oil: Flaxseeds are a rich source of omega-3 polyunsaturated fats, which can reduce inflammation.
RELAX
Relax harnesses the power of various fruits, natural botanical herbs and amino acids known to reduce stress and anxiety at a time where mental illness continues to rise and general anxiety levels are soaring. Relaxation without the drowsiness side effect, this product is best used as part of regular regime for a state of daily calm.
Active ingredients
* Kiwi: Kiwi is rich in serotonin, a neurotransmitter that can improve mood and sleep, and increase subjective feelings of relaxation.
* Avocado: Avocado contains vitamin B6, which is shown to improve mood, and monosaturated fats which lower cholesterol.
* Ashwagandha: Ashwagandha is a natural herb used for centuries in Ayurvedic medicine to treat stress and anxiety. Modern research has confirmed its efficacy in reducing the stress hormone cortisol.
* Lemon balm: Lemon balm has been used since the middle ages to promote relaxation and calmness, supported by modern research.
* L-theanine: Research has unanimously shown that L-theanine is able to exert anti-anxiety effects and promote relaxation, without drowsiness.
SLEEP
Sleep combines fruits and amino acids in a natural and functional shot that delivers a daily dose of nutrients known to accelerate sleepiness within minutes.
Active ingredients
* L-tryptophan: L-tryptophan is a precursor to serotonin, which can improve mood and reduce anxiety, while also increasing feelings of lethargy and sleepiness. A specific dosage of L-tryptophan consumed alongside some carbohydrate shortly before bed can reduce the time taken to go to sleep and improve sleep quality.
* Tart cherry: Tart cherry increases the bioavailabilty of tryptophan, and contains melatonin, the body's natural sleep hormone.
* Kiwi: Kiwi is rich in serotonin, a neurotransmitter that can improve mood and sleep.
* Natural honey: Honey increases production of insulin and allows the L-tryptophan to pass into the brain to accelerate feelings of sleep.
* Chamomile: Chamomile contains apigenin, a bioflavonoid known to reduce anxiety and promote calmness.
B.fresh is committed to sustainable production practices. All products are packaged in recyclable packaging and the factory is powered completely by solar energy. When it comes to the ingredients, 'wonky veg' (vegetables that have small imperfections and would be deemed unfit for supermarket shelves) are used, contributing to combatting the food waste crisis.
The Wellness shots join B.fresh's existing range of juices, smoothies, and shots, all pressed on site at a family-run farm in Shropshire. B.fresh's cold-pressing process ensures that all drinks are high quality and nutritionally dense.
The wellness shots are now available online at www.b-fresh.co.uk. Delivery nationwide.
The wellness shots are recommended to be incorporated into daily routines and best results are seen as a result of everyday use, therefore a subscription model is available:
* Wellness Shot Taster Pack x 12: 4-day trial of all three shots – available as a one-off purchase for £32 or subscribe monthly for £28.80
* Wellness Shot Mixed bundle x 24: 8-day supply of all three shots – available as a one-off purchase for £59 or subscribe monthly for £53.10