Funkin Cocktails launches new all-in-one cocktail shaker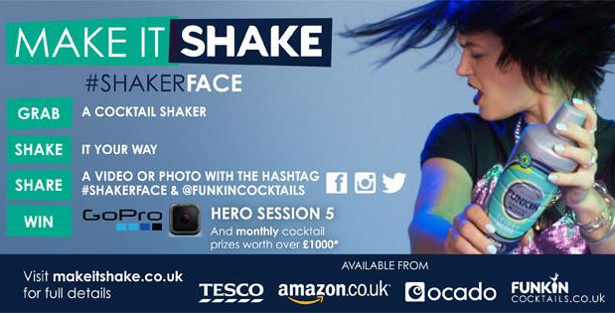 FACEBOOK | YOUTUBE | INSTAGRAM
Just add spirit to make cocktails at home more quickly and easily than ever before
Forget fiddling around with bar equipment and buying expensive ingredients, enjoying and making top quality cocktails is now quicker and easier than ever before, thanks to the new Funkin Cocktails Shaker.
Combining premium, bar-quality cocktail mixers with a unique disposable cocktail shaker, Funkin Cocktails Shakers include everything consumers need to create perfectly balanced, chilled cocktails at home.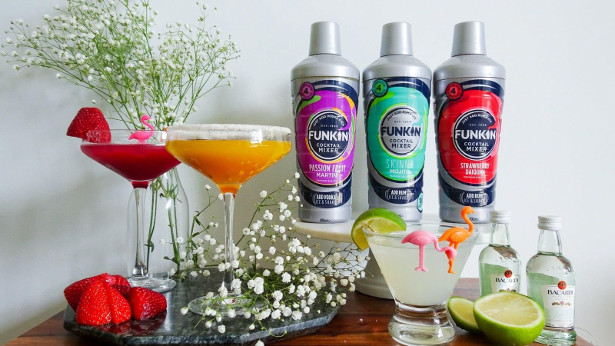 Ensuring everybody can create and enjoy great tasting cocktails, no matter where they are or what their skill level is, cocktail lovers can simply add their spirit of choice, ice and get shaking for the perfect cocktail in seconds – it's as simple as that.
The range is made from premium quality real fruit and is available in three delicious flavours including Strawberry Daiquiri and Passion Fruit Martini. It also includes a low-calorie Skinny twist on the nation's favourite cocktail, the Mojito. Made with Stevia, and just 100 calories per serving when made with a single measure of white rum, it's the ideal choice for cocktail aficionados wanting to feel less guilty when indulging this Summer.
Funkin CEO Andrew King commented: "We've all been there – stuck in the kitchen for hours making cocktails and spending a fortune on individual ingredients and equipment. The new Funkin Shakers allow you to impress your guests with incredible taste and theatre, but leave you more time to focus on the party."
The built-in measuring cap and a measure line window both allow for the correct spirit measurement, whilst a built in strainer perfectly filters the chilled cocktail from the shaken ice.
Each shaker contains four servings and will last for nine months unopened. Funkin shakers cost £4.00 and are available now from Amazon.co.uk, Ocado or www.funkincocktails.co.uk and from Tesco stores nationwide from 20th March. For further information visit www.funkincocktails.co.uk.
Funkin shakers are available in three flavours; Skinny Mojito (under 100 kcal when made with a single measure of rum), Strawberry Daiquiri and Passion Fruit Martini. Each shaker produces four cocktails per pack.
Skinny Mojito
· A delicious, expertly blended, bar quality Skinny Mojito Cocktail mixer made with the finest real fruit and Stevia• Simply add ice and 100ml of rum to make four great tasting cocktails each less than 100 calories per serve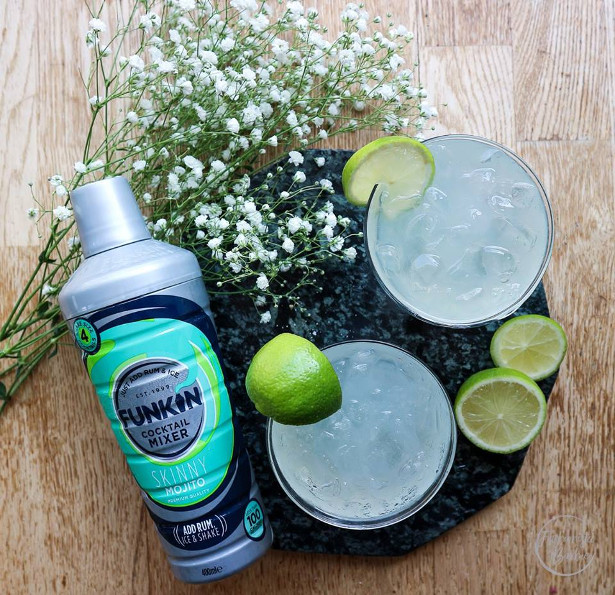 Strawberry Daiquiri
· A delicious, expertly blended, bar quality Strawberry Daiquiri Cocktail mixer made with the finest real fruit• Simply add ice and 200ml rum to make four great tasting bar strength cocktails
Passion Fruit Martini
· A delicious, expertly blended, bar quality Passion Fruit Martini Cocktail Mixer made with the finest real fruit• Simply add ice and 200ml vodka to make four great tasting bar strength cocktails RRP: £4 Current Stockists include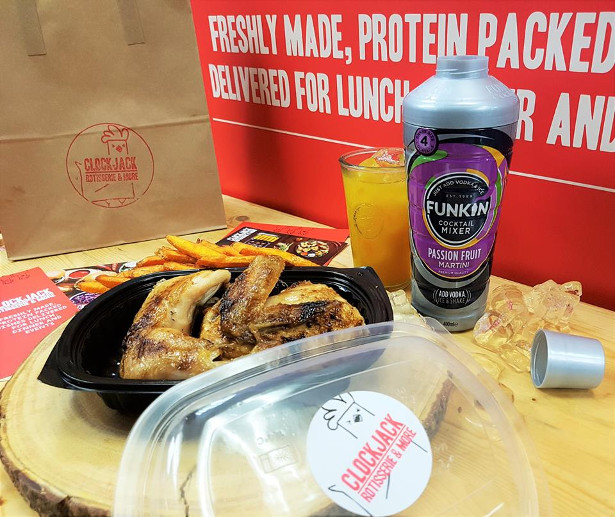 |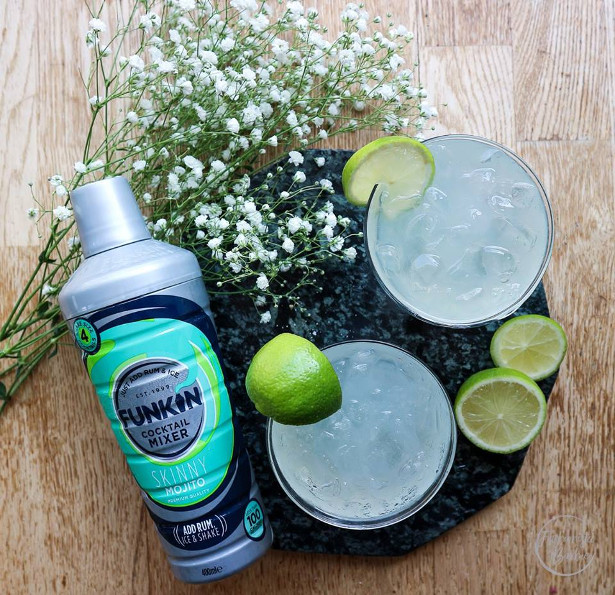 |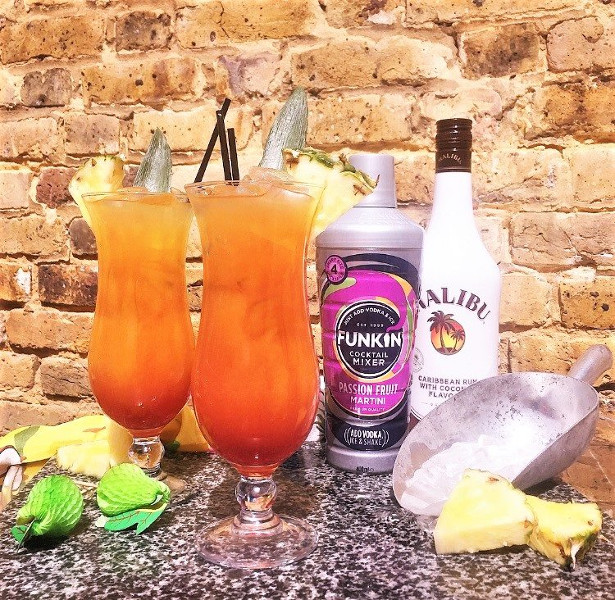 |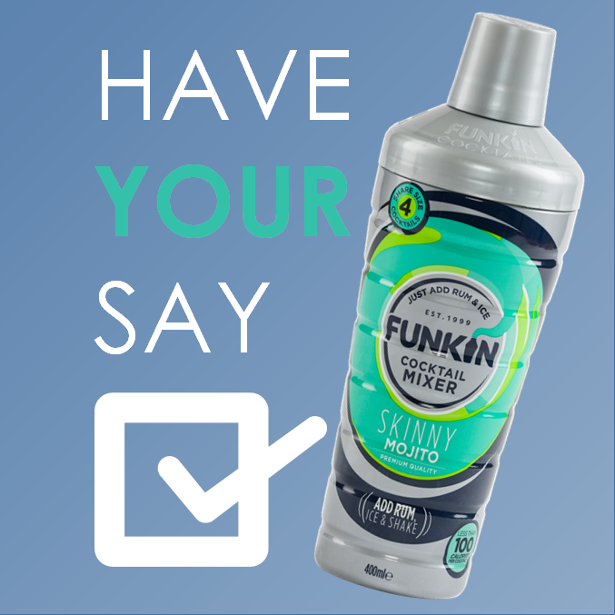 |