NAUGHTY NEVER TASTED SO NICE….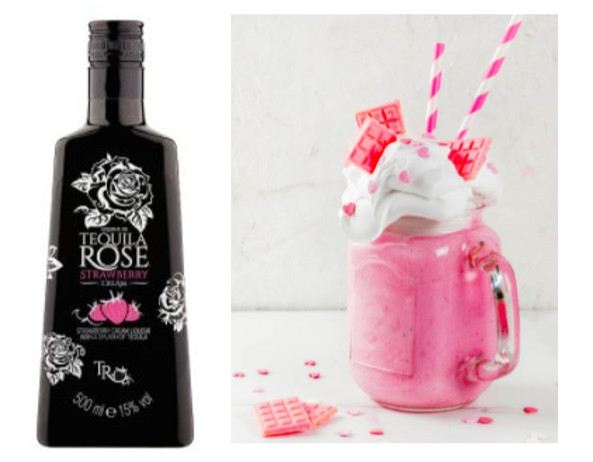 TEQUILA ROSE (500ml) Available NOW in TESCO & SAINSBURY'S stores nationwide: RRP £12
Whether staying in or going out, the smooth, easy taste and insta-worthy pretty pink colour of Tequila Rose is a recipe for fabulous.
Tequila never tasted so good – the silky rich strawberry cream is as versatile as it is delicious. Enjoy in a shot, pour over ice, or mix in everything from killer cocktails to adult milkshakes.
For more information or for delicious cocktail ideas visit: Facebook.com/TequilaRoseUK or Instagram.com/lovetequilarose
For more information, stockists and delicious cocktail recipes visit www.facebook.com/TequilaRoseUK
Tequila Rose RRP: £12 Available at Tesco, Sainsbury's, Amazon, drinksupermarket.com
BEING ON SANTA'S NAUGHTY LIST HAS NEVER BEEN SO NICE….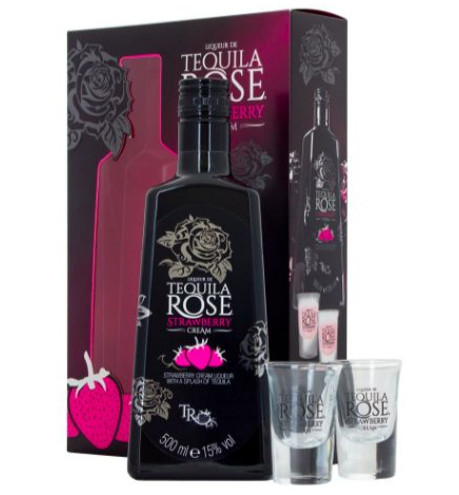 Whether your friends have been naughty or nice this year, make sure you give them a gift that's just as fabulous as them with the insta-worthy Tequila Rose gift pack.
Not only will they get to enjoy a 500ml bottle of the Tequila Rose – the strawberries and cream tequila perfect for shots, over ice or as a cocktail – they'll also get two Tequila Rose shot glasses to toast the festive period in style!
Available from www.drinksupermarket.com RRP: £17.99
IN HOT WATER
Ingredients 50ml Tequila Rose 75ml Watermelon Juice Half Birdseye chilli 5-6 basil leaves Dash plum bitters
Method ● Churn all the ingredients with crushed ice ● Garnish with basil sprig, watermelon wedge & fresh chilli
Tequila Rose RRP: £12 Available at Tesco, Sainsbury's, Amazon, drinksupermarket.com
ESPRESS YOURSELF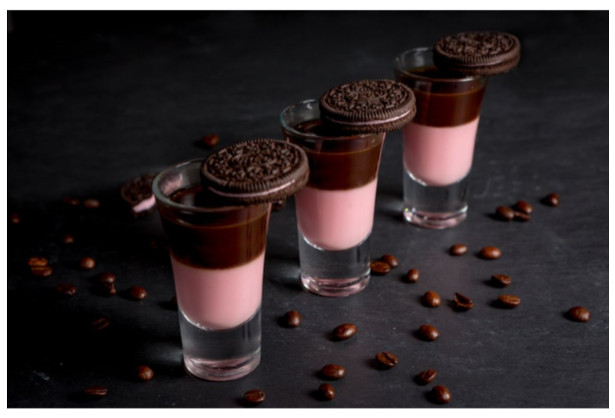 Ingredients 25ml Tequila Rose 15ml Coffee liqueur
Method ● Layer the coffee liqueur on top of the Tequila Rose ● Garnish with strawberry Oreo
Tequila Rose RRP: £12 Available at Tesco, Sainsbury's, Amazon, drinksupermarket.com
PICK ME UP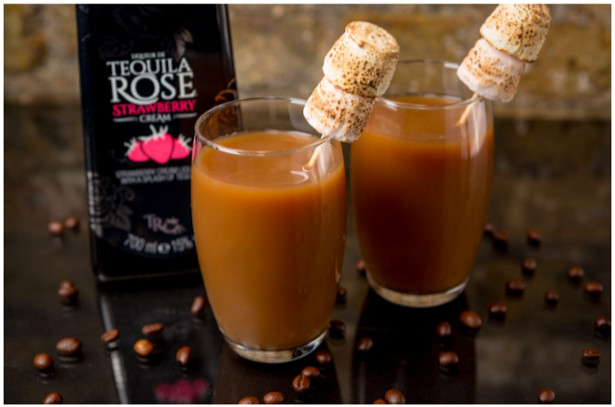 Ingredients 50ml Tequila Rose 15ml Coffee liqueur 30ml Caramel sauce 60ml Chilled espresso 5 dashes cherry bitters
Method ● Stir all the ingredients together ● Garnish with toasted or mini marshmallows
Tequila Rose RRP: £12 Available at Tesco, Sainsbury's, Amazon, drinksupermarket.com
THYME FOR TEA
Ingredients 200ml Tequila Rose 800ml Earl grey tea 50ml Bergamot liqueur 4 Sprigs fresh thyme 6 Dashes oranges bitters 90ml Strawberry puree 60ml Sugar syrup
Method ● Stir all the ingredients together with cubed ice ● Garnish with a fresh strawberry
Tequila Rose RRP: £12 Available at Tesco, Sainsbury's, Amazon, drinksupermarket.com
For more information, stockists and delicious cocktail recipes visit www.facebook.com/TequilaRoseUK