Tricia LaVoice's life turned upside-down when her parents were tragically killed in an automobile accident.
Her close relationships with her mother and father made everyday life afterwards a challenge.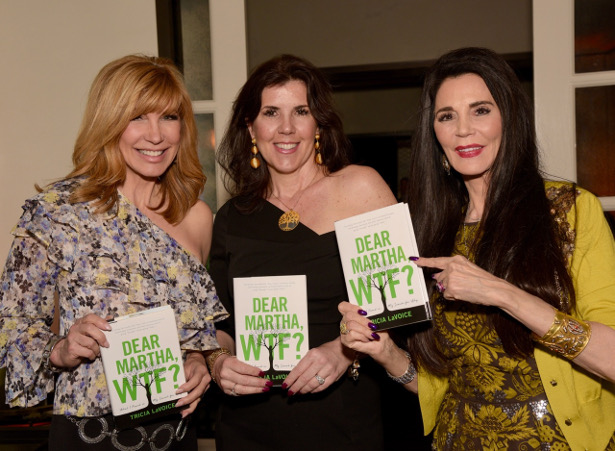 (credit  JoyDaunisPhotos.com).
The photo is from Tricia LaVoice's book launch at Spago Restaurant in mid-April,
with TV Personality in the photo above – Leeza Gibbons and and Barbara Lazaroff, ASID, owner of Imaginings Design and co-owner of Spago (part of Wolfgang Puck Worldwide).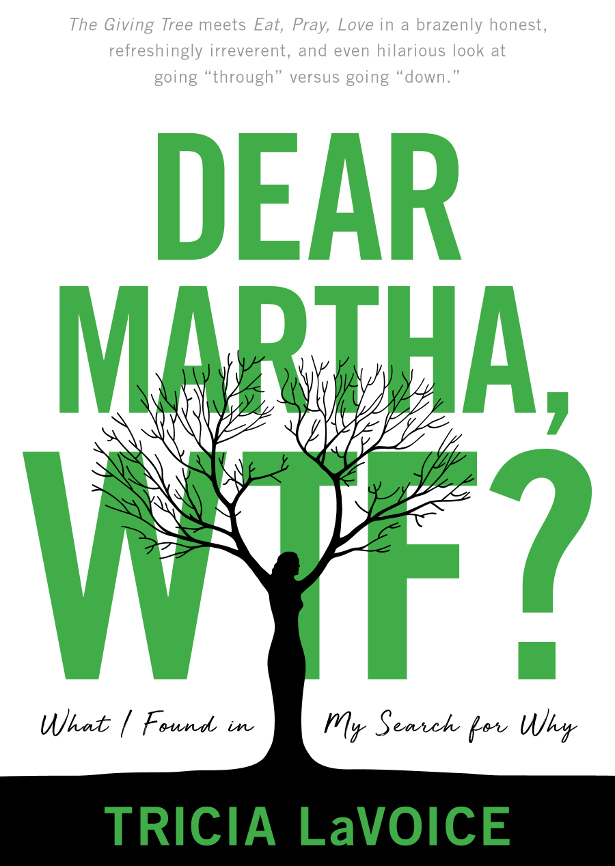 Happily married and with a beautiful baby girl, Tricia had no time to fall apart. Over the years as her family grew, Tricia met two strong, dynamic women, both survivors of their own life challenges, whose wonderful friendships and unconditional maternal love and strength guide her to trust in life.
But tragedy strikes Tricia's family again, shaking her faith in life once more. It was during this time of suffering and loneliness that she found an unexpected respite in nature, in the form of a beautiful pine tree Tricia named Martha. This rare bond inspires Tricia who literally talks to Martha daily as she heals the hurt in her heart. Tricia learns to listen to her inner voice, and heals herself by finding her source of courage and strength is within her. ̌
####
#DearMarthaWTF, #TriciaLaVoice, #Grief, #Bereavement, #Nature, #Healing, #Yoga, #GriefSupport
#ParentLoss #ParentalLoss #ChildLoss #Loss
The book is available on here:
Amazon UK: https://www.amazon.co.uk/Dear-Martha-Wtf-Found-Search/dp/168261476X/ref=sr_1_1?ie=UTF8&qid=1525374250&sr=8-1&keywords=dear+Martha+wtf
Canada: https://www.amazon.ca/Dear-Martha-WTF-Found-Search/dp/168261476X/ref=sr_1_1?ie=UTF8&qid=1525374321&sr=8-1&keywords=dear+Martha+wtf
USA: https://www.amazon.com/Dear-Martha-WTF-Found-Search/dp/168261476X/ref=sr_1_1?ie=UTF8&qid=1525374390&sr=8-1&keywords=dear+Martha+wtf
Leeza Gibbons has Leezas Care Connection – an organization that helps caregivers of those who Dementia and Alzheimers.
A portion of the sales of Dear Martha, WTF? Go to Leeza's care connection. LeezasCareConnection.org
This Mother's Day, think outside the box and get a truly unique gift to impress your mom!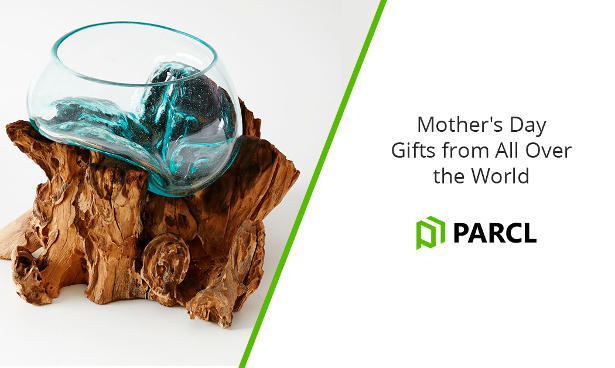 How aboutAnti-Wrinkle Regenerating cream from Italy, or handcrafted Wood & Glass Terrarium from Australia, or even Celine necklace from France? With Parcl, you can get any gift from anywhere in the world and have it delivered straight to you or your mom's doorstep.
Parcl.com is a global online package forwarding community that lets everyone remotely shop at any store worldwide through a network of forwarders. It is basically a website where forwarders from different countries sing up to bid on orders and shoppers get to choose the best quote. Delivery requests are free and do not require any commitments from users.
So when shipping is no longer a problem, where can you shop for mom's gift abroad?
Galeries Lafayette, France – is a Paris iconic department store offering everything from fashion, shoes, handbags to home decoration and accessories. A gift from Paris will surely impress your mom!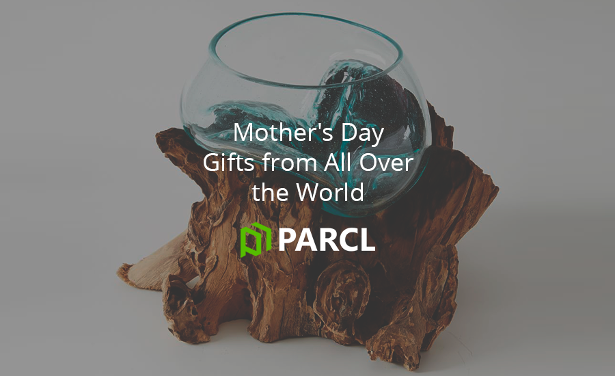 Rieker, Germany – is a footwear and accessories maker offering high quality shoes known around the world for their exceptional comfort. Your mom will feel the difference the minute she'll put them on!
Fashionette, United Kingdom – is a designer bags and accessories online store offering brands like Prada, Gucci, Furla, Karl Lagerfeld and other premium labels. Every mom deserves to a luxury bag!
KIKO, Italy – is one of the most successful Italian cosmetics brands in the world and offers a wide range of beauty products. Cutting edge skin care treatments or professional make-up straight from Italy, what can be better?

Bianca Blu – SS18 Collection. biancablu.co.uk.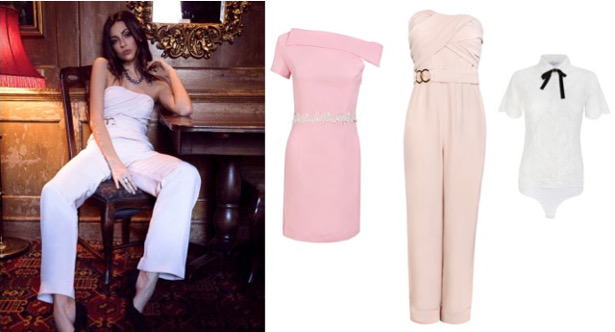 Luxury fabrics from Italy have been designed with comfort and style in mind. Bianca Blu was born out of the idea that professional clothing should be made with good quality fabrics whilst also remaining affordable and wearable. With the exception of unique French lace, all fabrics are sourced from Italy. Bianca Blu are also proud to manufacture all garments in Italy.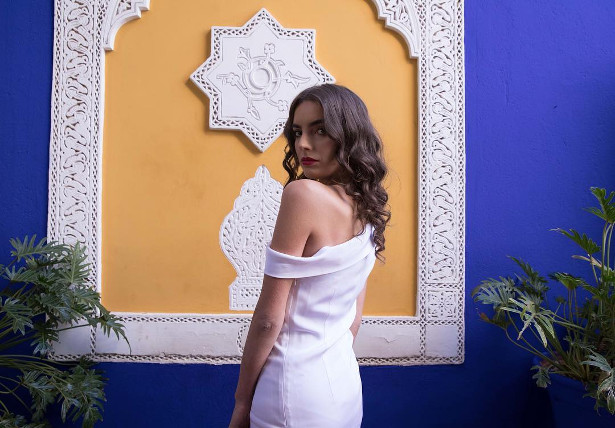 |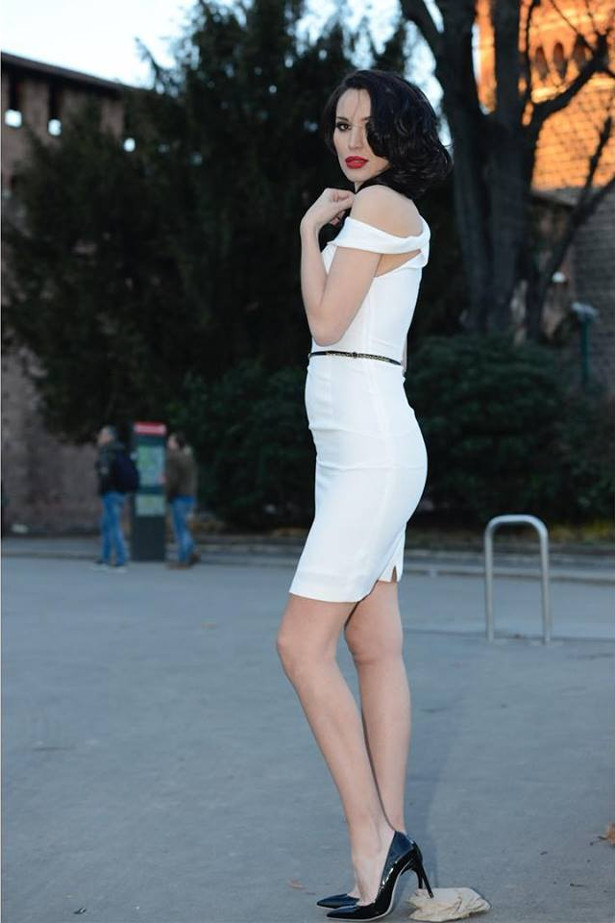 |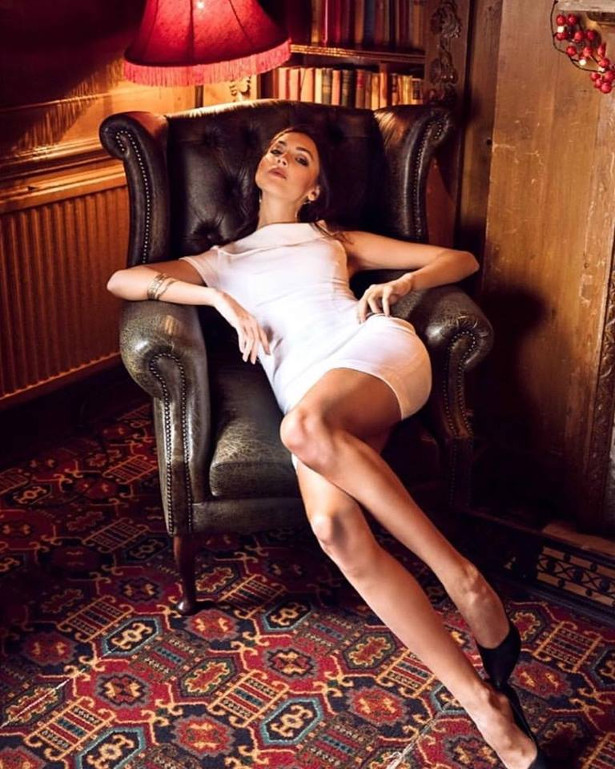 |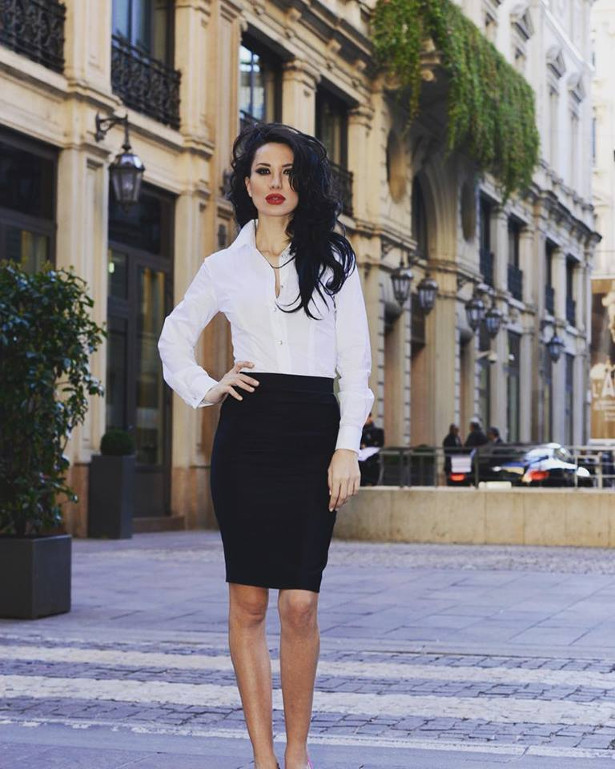 |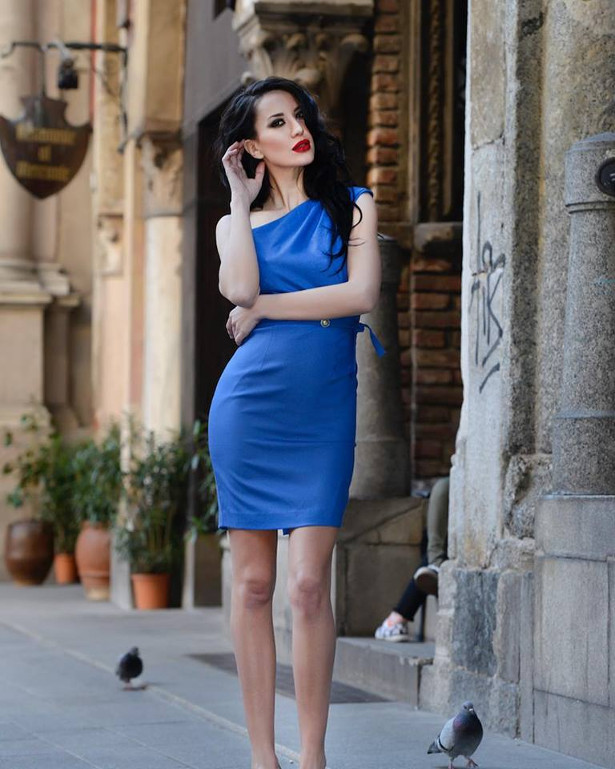 The Ninja® Intelli-Sense™ System with Auto-Spiralizer™features a smart and powerful base that transforms into four high-performance appliances. Intelli-Sense Technology delivers optimal results every time—all at the tap of a touchscreen.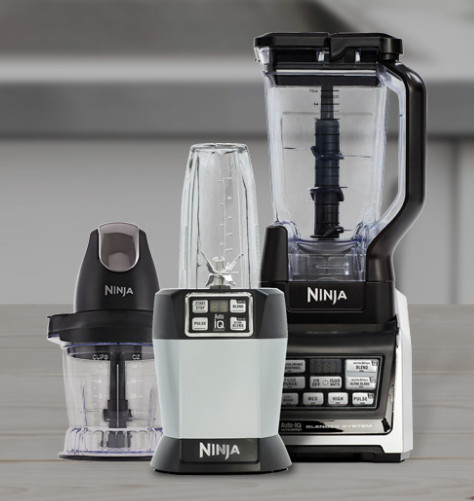 Available at retailers nationwide, at an MSRP of $269.99.
Ninja® Intelli-Sense™ Kitchen System
The Ninja® Cooking System with Auto-iQ™ is four appliances built into one: a slow cooker; a stove top for searing and sautéing; a steamer; and an oven for baking. Auto-iQ allows consumers to choose from more than 80 pre-programmed recipes – just add ingredients, select a recipe from the included cookbook, and let Auto-iQ handle the rest.
Available at retailers nationwide, at an MSRP of $149.
Ninja® Cooking System with Auto-iQ™
The Ninja® Coffee Brewerwith Auto-iQ® One-Touch Intelligence and Thermal Flavor Extraction® Technologyunlocks your coffee's full flavor potential.
Available now at retailers nationwide, at an MSRP of $139.99..
Ninja® Coffee Brewer
FROM SHARK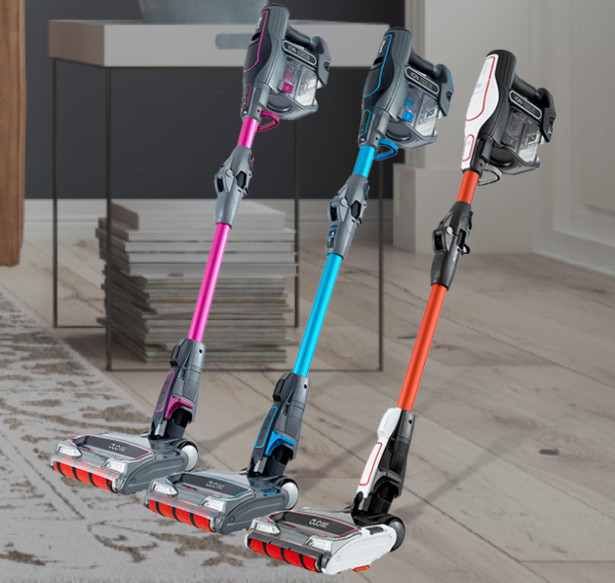 Shark ION ROBOT™ 750 Connected Robotic Vacuumcombines the ease of a robot with the performance of a Shark, making it a convenient solution for automatic everyday upkeep. Wi-Fi connectivity and an optional easy-to-use mobile app with voice control through the Shark® skill for Amazon Alexa allow consumers to program and monitor the robot from anywhere as it cleans, docks and recharges, automatically.
Available at retailers nationwide, at an MSRP of $349.
TheShark® IONFlex™ 2X DuoClean™ Cordless Ultra-Light Vacuum is a free-standing cord-free vacuum that can live anywhere, so you get hassle-free runtime with the advanced cleaning power of DuoClean™ technology.
Available at retailers nationwide, at an MSRP of $459.99.
Gold Medal Wine Club:
www.goldmedalwineclub.com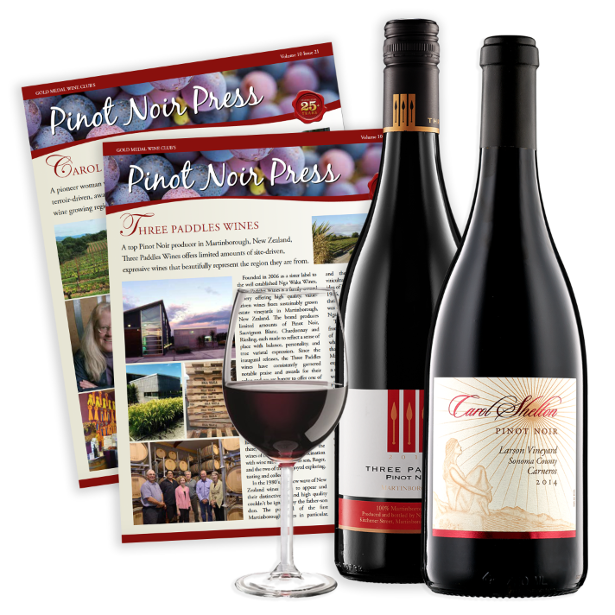 Give Mom a gift she will love to open again and again with small-production, award-winning wines delivered right to her door! Our 6 different wine of the month clubs give you a wide variety of choices that will please virtually everyone's budget and palate.
Gold Wine Club features superb, medal winning wines from California's best boutique wineries.
Platinum Wine Club delivers only 90+ rated, ultra-premium, rare wines from California's top winemakers.
Garagiste Wine Club is our newest club offering which selects only the best handcrafted, extremely small-lot wines from independent artisan winemakers.
Pinot Noir Wine Club features captivating, world-class wines for those with a passion for Pinots!
International Wine Club just may be the best kept secret around. Enjoy exclusively-imported wines from hidden estates around the world. Add the Adventure Package with gourmet, artisan food items from the same country as the wines for the full experience. (Recommended by Forbes!)
Diamond Wine Club is our top-of-the-line club that ships only 93+ rated, luxury-premium, collectable wines for the ultimate tasting experience.
Give Mom the best of the best for Mother's Day and save up to 40% off winery retail prices. Each wine club shipment comes with a newsletter detailing the story behind the winery, tasting notes on the wines, and more. Choose from our 6 Wine Clubs and/or see our selection of gourmet Gift Baskets.
The Original Craft Beer Club:
www.craftbeerclub.com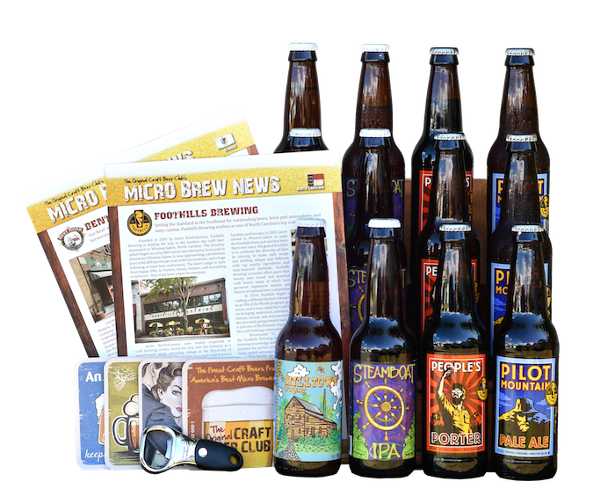 This Mother's Day, treat your mom to The Original Craft Beer Club! We scour the country for exceptional craft beers from small-production, independent, artisan craft breweries. In each shipment we feature 2 different craft breweries – each located in different geographical regions, 4 different craft beer styles (2 from each brewery) with three beers of each style. The craft beers we select are from among the best micro-breweries in America, many of which have earned top awards for their signature brews.
Our "Micro Brew News" newsletter accompanies each shipment so Mom can learn more about the featured craft breweries, brewmasters, read the tasting notes for each beer and even try her hand at the featured recipes and beer trivia questions!
There's always free shipping, plus up to 3 bonus gifts! Give Mom the perfect gift that she can enjoy throughout the year.
Copper Cow Coffee Vietnamese Coffee Kit
www.coppercowcoffee.com/products/portable-pour-over-vietnamese-coffee-5-pack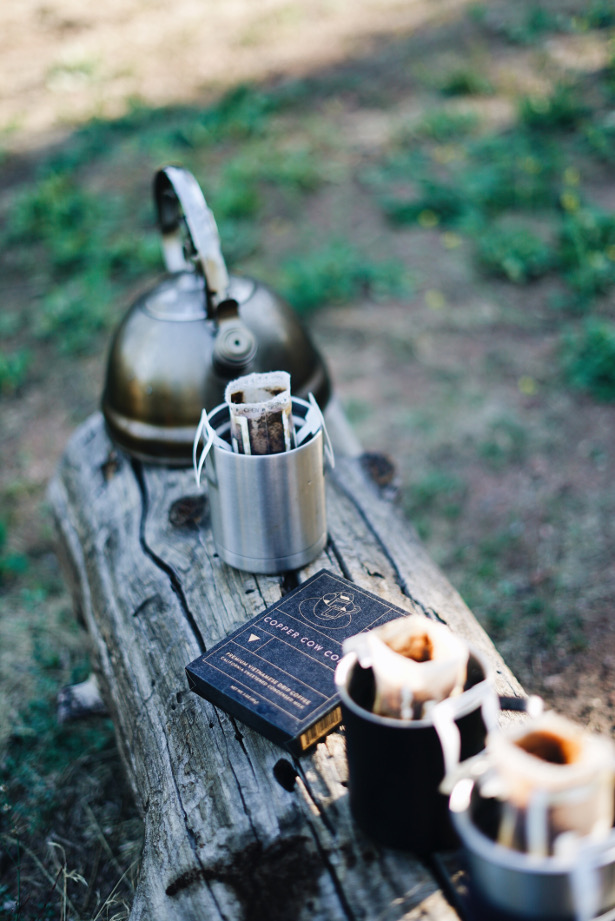 Vietnamese coffee is famously strong, which makes it a great gift for mothers who are always on the move and like to start their mornings with a healthy kick of caffeine. Copper Cow Coffee packs real ground Vietnamese coffee in portable (and completely biodegradable) filters, so you can brew a bold and flavorful cup anywhere—no coffee maker or other equipment needed. The founder of Copper Cow, Debbie Wei Mullin, is a former rugger who played scrum half for the University of California at Berkeley and coached women's rugby at Georgetown University. Debbie designed the Vietnamese Coffee Kit with convenience and portability in mind, so travelers, campers, and active mothers can easily enjoy delicious Vietnamese coffee wherever they go.
This product is ideal for the women's health and appearance…. by Chris Smith.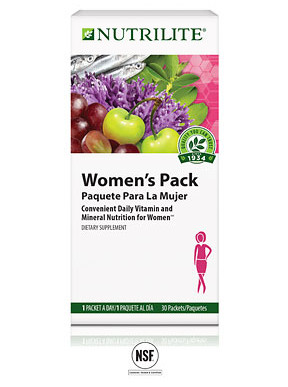 This product will strengthen her bones, will give her much needed natural energy that she needs, will help strengthened her hair, will strengthened her bones, will help her brain function more properly, will make her hair more healthy and strong, will give her healthy skin, and give her stronger nails. This product is designed specifically for women only, and she will begin to feel and see a positive change eternally and externally. This product will fulfill all of her internal and external needs in order for her to become more healthy, stronger, and will have the energy to live an active, productive, and healthy lifestyle. Go to my website page at: http://www.amway.com/ChrisSmithStoreSiteHome. Then go to "Nutrition", then click on "Vitamins & Supplements", and you will see the "Nutrilite Women's Pack", Item #105481.
Designed specifically for women seeking active, productive, and healthy lifestyles, our supplements strengthen bones, promote healthy skin, hair and nails, provide natural energy and improve brain function. With our Nutrilite Women's Pack, you will feel the difference inside and out!
Rehabnet.com (National Council on Seniors Drug and Alcohol Rehab)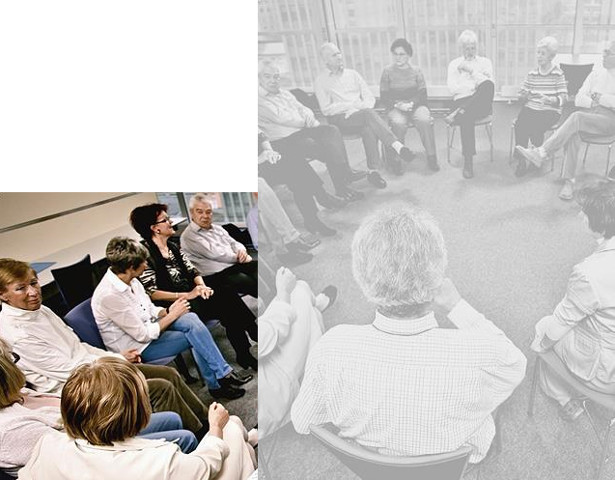 Our Mission
We are a non profit organization with a mission to educate and provide assistance to seniors struggling addiction as well as caregivers and family members with concerns. Our primary objective is to effectively halt the growing silent epidemic of senior addiction.
It's our policy to not advertise nor promote any for profit rehab treatment providers on RehabNet.com. We will however attempt to answer every individual request for help with local, on the ground providers which may include government, non-profit and professional rehab assistance providers. In the coming months we will be launching a nationwide directory of local assistance and provide a tool for anonymous feedback on those programs.
The complete "Sacred Sleep Kit" comes with everything she needs to create a luxurious nighttime self-care ritual, including high quality crystals, a gem elixir, sleep mask, dream journal and more. Each Kit comes with a complete guide on how to create a dreamy Sacred Sleep experience.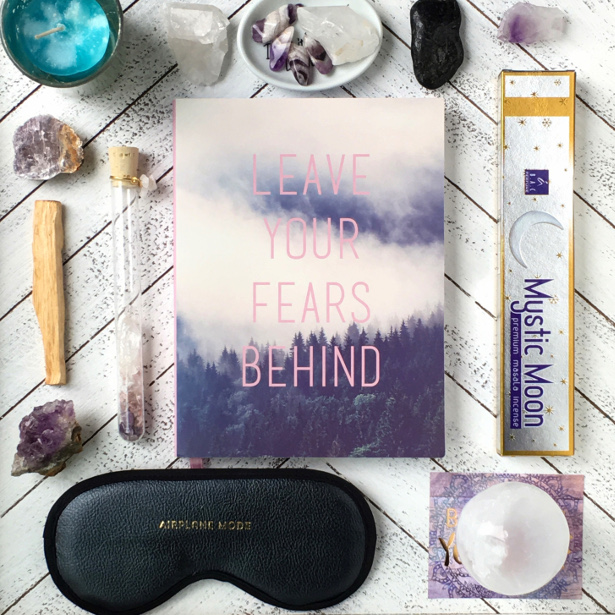 What is it: Sacred Sleep Kit
Who Makes it: Blythe Starlight
Website: http://www..blythestarlight.com/
Link to item: https://www.etsy.com/listing/590502210/sacred-sleep-kit-crystals-for-sleep?utm_medium=SellerListingTools&utm_campaign=Share&utm_source=Raw&share_time=1525133844000&utm_term=so.slt
Glitter Art set by Creabow Crafts – 26 extra fine glitters (iridescent,holographic…) in shaker jar with brush, glue in EVA carrying case – easy store & organize. Sparkle DIY project, slime, nail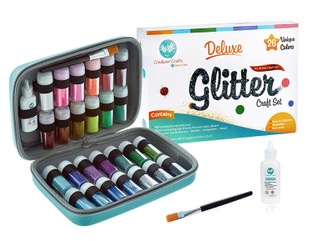 COMPLETE SET : Package includes a hard shell EVA case, 26 sparkling extra fine glitters, 1 glitter glue, 1 brush – all you need to start crafting immediately
UNIQUE CASE ORGANIZER: No more plastic blister packing – Our set includes a durable hard carrying case with sturdy zipper to protect and keep your supplies safe and accessible. The internal strap will hold your tubes in one place. Stop wondering how to store your glitter.
GREAT ASSORTED COLOR SELECTION: Looking for fairy or unique colors for your DIY? Our jars are filled up with 10g of glitter. We included neon colors in addition to our unique selection of vibrant metallic, holographic, iridescent multicolor glitters : gold, rose, silver, blue, purple, black and many more at your disposal
PERFECT FOR CRAFT AND DIY: Our shiny Glitter adds brilliant sparkle and shimmer to all your projects – Christmas ornament, birthday parties, valentines cards – home decoration (glass, candle, mug, frame , gift wrap…) – kids activities (school project, slime, scrapbooking, phone case…) – glam up your body and nails ; your imagination is the limit. Ideal art supply for all your projects.
SAFETY AND SATISFACTION GUARANTEE : 100% non-toxic and safe for skin in compliance with the strictest US Safety Standards; our glitter are suitable for children or adult to use. With our 1 year money back manufacturer guarantee or 1 year free replacement warranty, you can't go wrong.
CompMed Rx is a members only site that gives mom and everyone else a little more time in the day by utilizing Healthcare technology.
www.compmedrx.com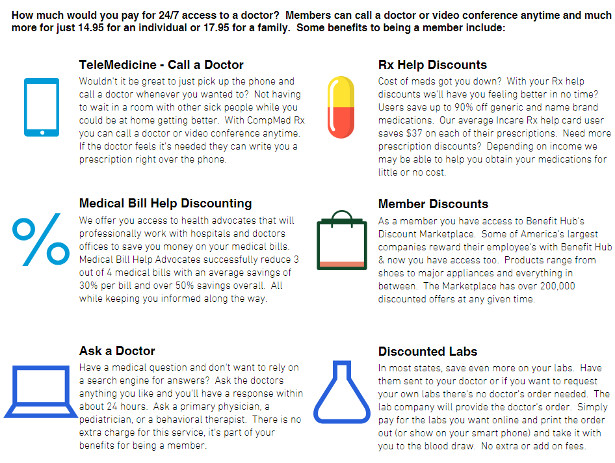 From our 24 hour $0 copay call a doctor benefit via video and phone to health advocates that can help you negotiate lower medical bills, Rx and lab cost, we want to give people the tools to save time and money. Family membership cost much less (compare their 24.95 to our 14.95) than a typical telemedicine only plan with most Telehealth companies. There's no obligation and you can cancel at anytime, making it a perfect gift for 6 months, 1 year or longer. Give mom more time and less stress this year.
An expressive art therapy workbook to help mom cope with everyday stressors in a fun and enjoyable way.
www.artgirljill.com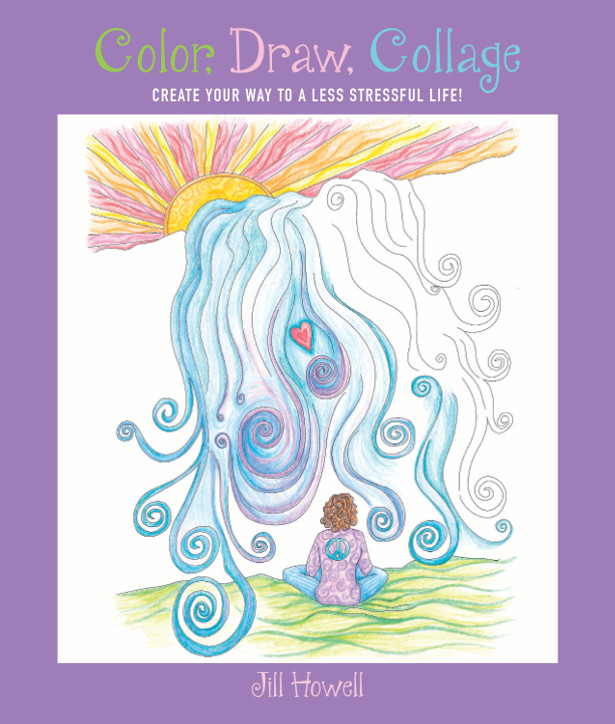 Self-help, stress management, and coloring all come together to create an interactive and therapeutic journal. This book offers practical skills in a fun-to-follow format. Readers will enjoy creating relaxing pieces of art while learning the knowledge necessary to change their reaction to stress. While creating art, readers will be looking at situations in their life with a new approach. They will be creating tangible images to help clarify their thoughts and emotions.
Based on proven, practiced art therapy techniques, as well as the author's experience working with stressed inpatients and outpatients dealing with various medical issues, Jill's primary focus as a counselor is to help these people to learn how to help themselves by teaching practical coping skills to help change their lifestyle.
In the trend of adult coloring books, this goes above and beyond—all of the art therapy directives included in Color, Draw, Collage have been used by her patients in group or individual art therapy. The theories and suggestions discussed have been used in weekly lectures and individual discussions for years. Art therapy gets to the root of the problem much faster than verbal therapy alone. When people actually see their thoughts and feelings in front of them, on paper, it has a profound effect. The effect is lasting because there is an image present to remind them of the thought and the desire to change.
Wanna be mom's favorite this year? Instead of the usual flowers or chocolates, give her something unique this year – a gift she'll love – and use every day of the year.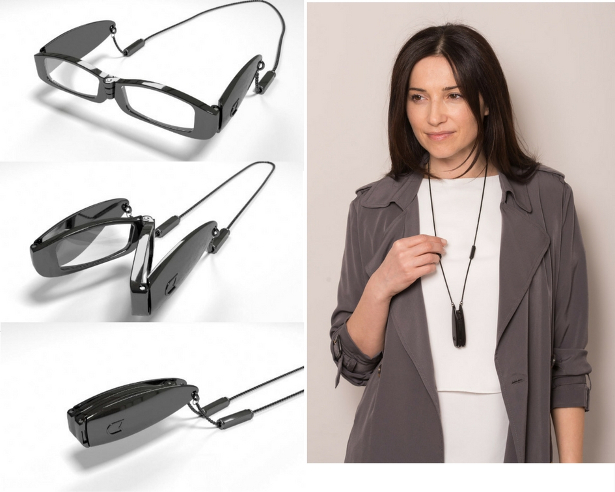 If mom wears reading glasses, she'll love Chainies from Chain Readers Inc. Chainies solve the frustration of having to wear readers. We're all familiar with the hassle – we forget to take them with us, we put them down and forget where we left them, or we manage to lose them completely. So, we end up buying several pairs and leaving them everywhere – around the house, in our purses, our car – yet still, when we need them, we can't find them! And who wants to wear glasses on top of their heads all the time?!
Cleverly disguised in the form of a necklace pendant, Chainies are reading glasses that fold/unfold in seconds and hang on a beautiful necklace chain, ensuring she'll never be without her glasses again.
Chainies are made from an innovative thermoplastic material that is incredibly durable, yet lightweight and flexible, making it perfect for eyewear. The lenses are optical grade polycarbonate, with an anti-glare coating. These are quality glasses – not your dollar store readers! Chainies come in three different powers – +1.50, +2.00, and +2.50.
So, whether mom's shopping, dining, texting, cooking or working, Chainies reading glasses are always with her – and they look good too!
Available at chainreaders.com
Have you ever hit the brakes only to watch helplessly as your handbag goes flying to the floorboard, spilling its contents all over the car?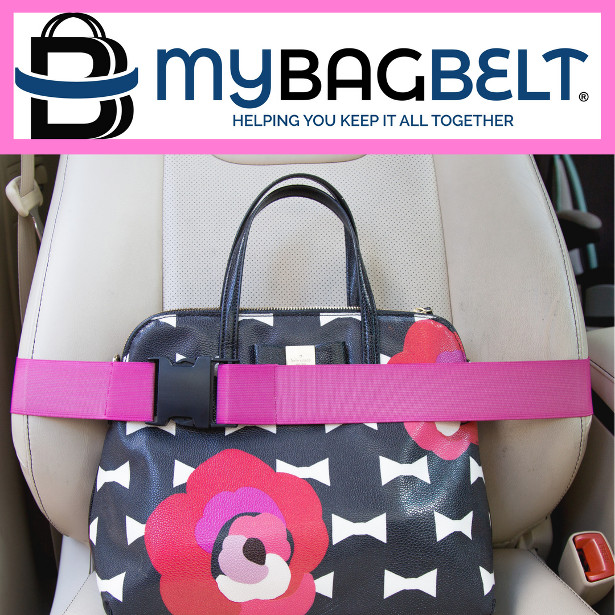 There goes your phone, wallet, pens, lipstick, sunglasses and that opened bag of goldfish that was your child's snack! Ugh! With MyBagBeltⓇ, this daily frustration is gone. No more digging small items out of the cracks and crevices underneath the seat of the car or cleaning up spills all over the floor. Use it to secure anything that fits on the passenger seat— your handbag, baby bag, briefcase, takeout food, groceries, plants, flowers in a vase of water, food for the potluck, a few bottles of wine, or even a can of paint. From your everyday bags to the hard-to-transport or potentially messy items— MyBagBeltⓇ holds them all snug against the seat so that you can drive safely and truly hands-free. Offered in a variety of colors and patterns to suit the style of every woman in your life!
This product was invented by a mom in Austin, TX. She uses the business to provide flexible income for women in her community who work to support their families. All products are hand-made in Austin utilizing supplies sourced in the USA. Support small business ownership. www.mybagbelt.com Use code Rugby10 for 10% off your purchase of 2 or more MyBagBeltⓇ items this Mother's Day.
www.goodbuysugar.com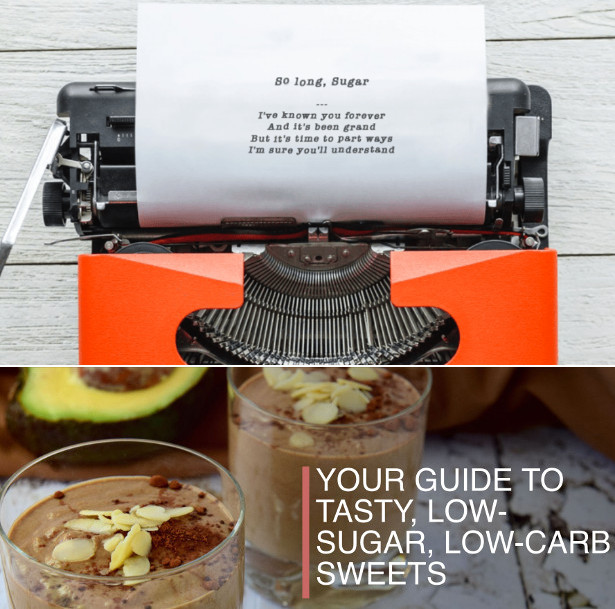 Looking for some Mother's Day inspiration for making your sweet tooth healthier?
www.goodbuysugar.com
Welcome to Goodbuy! Goodbuy Sugar is your online guide to sweets that you, and your family, can feel good about eating. We help you locate tasty "good-buys" in low-sugar sweets on the retail market— as well as what's freshly-made. We also offer advice on how to reduce your sugar intake, and links to the latest news on sugar and health. Visit our site and sign up to be eligible for future special offers, or send us your suggestions for products and businesses we might highlight.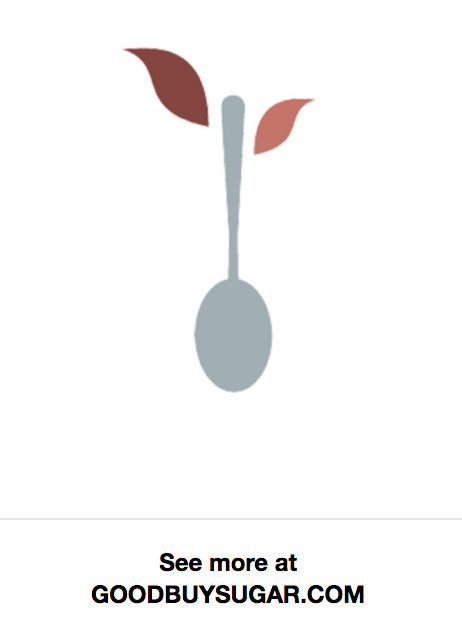 This Mother's Day(or any day really) treat your mother to a relaxing and rejuvenating experience of a reiki session with Heartspace.
With sessions available remote or in person, you will be able to provide an experience that will release stress, enhance health, and restore balance within the system.
Give your mother or loved one the gift of:
• Great sense of well-being and peace
• Improved quality of sleep
• Less stress and better stress management
• Increased energy levels
• Clear mind and improved focus
• Relief from chronic and muscle pain
• Increased creativity
• Improved self-esteem
• Improved communication and connection with others
Kelly Keefe (Heartspace Services) provides sessions to individuals around the world while being based in the New York City, USA. Flexibility in accommodating time zones is available. To learn more, or book a session for your loved one this Spring season – email Kelly directly at Kelly@heartspace.co or book a session directly at https://www.heartspace.co/book-online
Testimonial: "I love Kelly, she is an amazing healer! After just 3 sessions I've felt a big shift both physically and emotionally. She has helped me release blocks and negative energy that were holding me back from being the best version of myself. I haven't felt this good in a while – my spirit is lighter, I'm getting a lot more sleep and I'm less stressed. I feel blessed to have her guiding me in this journey".
— Karina G, Founder of BizofWE
What is reiki?
Reiki is a healing modality used to balance our energy system via the universal life force energy. During a session, I serve as a channel for the energy force that allows for healing to occur on both physical and nonphysical ailments. This relaxing experience of warm loving energy flowing through your body helps to balance our energy field and get into alignment.
Finally, period protection designed and tested by active women for active women.
www.voxapod.com

When tampons weren't getting the job done for 35 year-old mom and active woman, Amanda Wilson, she decided to innovate a product that would make managing your period, not only easier and more reliable, but healthier, too. The company spent the last 18 months designing and testing VOXAPOD, a modern menstrual cup, with a large group of diverse women, and specifically measuring their ability to be active when using the product.
VOXAPOD is a patent-pending menstrual cup with an innovative, compact design. It's satiny, soft, flexible and moldable. It folds and inserts like a tampon, but works better and lasts longer, giving you up to 12 hours of leak-free protection. A reinforced center gives you a fool-proof seal with every insertion. No more leaks or ruining your favorite pair of undies. Hourglass-shaped curves of the cup allow it to stay put and contour with the natural movements and shape of your body, so you can perform without second guessing. With a rounded base and flexible stem, there is never any poking. Most women say they can't even feel it!
Most tampons are bleached to make them appear more "clean" and are known to contain toxins that lead to adverse health risks. VOXAPOD cups are toxic free and eliminate this process, meaning no more dryness, stinky odors (yuck), strings, padding or interrupting your natural pH balance. And because VOXAPOD is easily cleaned and reusable, it eliminates trillions of single-use disposable waste, and saves you thousands of dollars!
If that isn't enough to feel good about, VOXAPOD is a benefit company fighting for period care policies that ensure all women have access to safe period care, and to keep girls in school in the developing world after they start their period.
This fishing kit includes everything you need to get you and your kids started. You'll receive our best-in-class 50" telescopic kids fishing pole, spincast reel, fully equipped tackle box, travel bag, and an interactive eBook!
www.amazon.com/dp/B0756L3G7C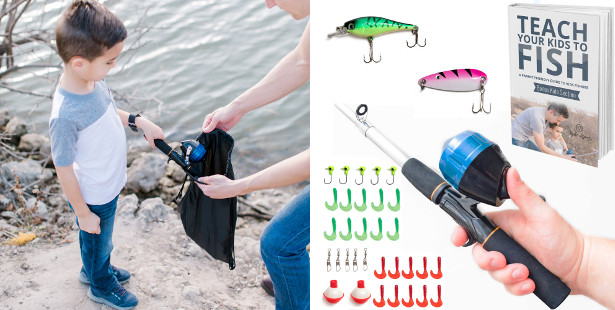 Designed with youth in mind, this fishing set is easy to assemble and even easier to use. From the easy-install spool, to the simple extend feature, this set allows you to spend more time fishing and less time fixing!
Supreme Portability: Our lightweight kids fishing rod collapses to 14" and fits comfortably in the included drawstring bag.
Don't let the lightweight frame fool you, this kit is built to last! The kids fishing pole comes with sealed plastic packaging and a reusable rod-tip protector to ensure safety in shipping and travel, while the premium reel stands up to continued use.
A kids fishing set helps to build patience, discipline, and confidence! Fishing not only promotes a healthy outdoor lifestyle for youth, but it also creates fun and lasting memories.
The BOHO BOX by Peace Love & Wine
Peaceloveandwine.com -> Then click "Shop PLW Brand Accessories and Subscription Boxes."
Most women could benefit from more peace, love, (and wine) in their life.
www.peaceloveandwine.com
This is the perfect self-care box for mom, yourself, or a client or friend who will think of you with delight as they relax into a calm, meditative state with our candles and meditative coloring card. The BOHO BOX Includes: 3-5 Items such as hand poured soy candles, a handcrafted jewelry item from a US-based female artisan (exclusive to Peace Love & Wine), a meditative coloring card, and a home good, wine accessory, or surprise item. The BOHO box does not include alcohol. However, Peace Love & Wineoffers wine and wine gift crates through OneHope Winery at viaonehope.com/peaceloveandwine where every purchase gives back to charity. PLW also donates a portion of profits to charity.
Got a favorite charity? PLW can even collaborate with your favorite non-profit organization to supplement FUNdraising efforts through wine and gifts that will benefit YOUR favorite non-profit.
Founding wine mermaid Tiffany Humfeld hosts the Peace Love & Wine podcast and invites women to connect in the private Facebook group: https://www.facebook.com/groups/peaceloveandwinesisters/
Questions or want something personalized? Email info@peaceloveandwine.com
Now go get in touch with your inner mermaid! Sip, sparkle, make a splash.
MoveActive is a boutique Australian fitness brand, dedicated to creating sustainable, beautiful products that improve your pilates and barre workouts. Made from the highest quality cotton, compression arch band, grippy sole and light weight foot bed.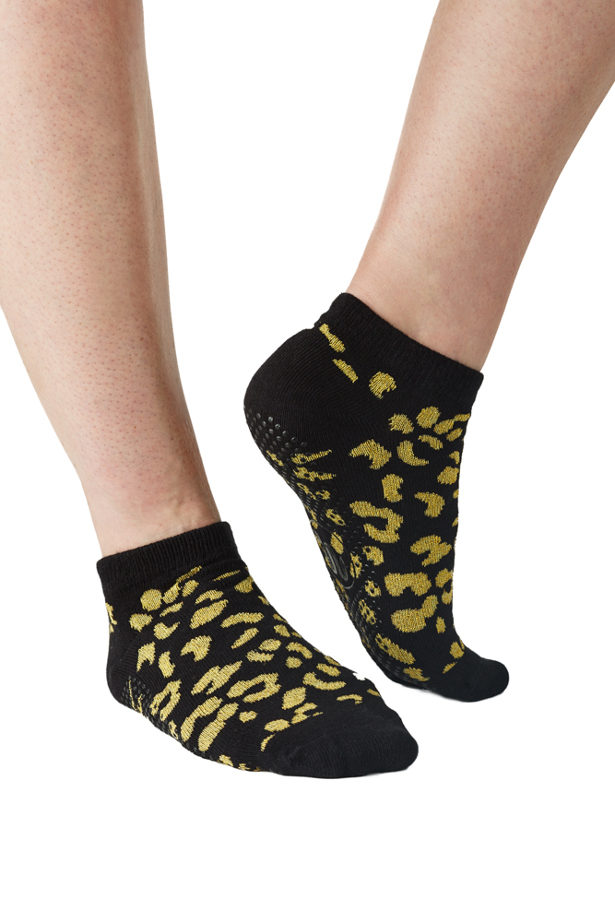 Spoil your Mum for Mothers day with these golden leopard MoveActive grip socks. Your mum will be feeling fierce with these luxurious grip socks, designed to improve your workout whilst adding a touch of glamour to your active wear outfit.
Each piece in MoveActive's collections is created to drive peak performance, combining the very best in technical innovation with beautiful colour, seasonal trends and textures. We believe that fluid movement, strength and most of all, beautiful design all belong together.
See more of the MoveActive collection here – www.moveactive.net
Spa Sounds for Mother's Day & Everyday!
By Brooklyn Henderson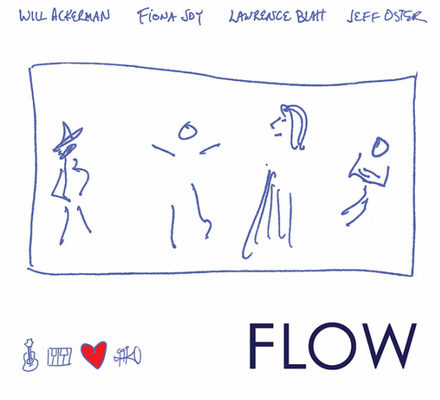 Create a relaxing space with our serene music this Mother's Day and create a Spa Day for your wife or mother! Light a candle, drop some essential oils into the diffuser, put her feet up and let the music play, all in the comfort of her own home…and perhaps throw in a shoulder rub for extra points!
The lifestyle curators at California-based music biz The B Company have gathered the best new music for this Mother's Day…or anytime. Master musicians in the playlist include Enya, Will Ackerman, Ann Licater, FLOW, Byron Metcalf & Jennifer Grais, Michael Whalen, Anaya, Fiona Joy, David Wahler, Neil Tatar, and many more. The playlist is available to our readers on Spotify at https://spoti.fi/2JLbB1g
It's possible that the special woman in your life still prefers CDs, so these relaxing music albums, in beautiful packaging, make suitable and long-lasting gifts to enjoy in quiet times:
Into the Mist is contemporary Australian composer Fiona Joy Hawkins second installment of hi-resolution solo piano recordings. Fiona expresses a vast array of emotions in her journey through the mist in this collection of neo-classical compositions, which are both picturesque and thought provoking. www.fionajoy.com
Be transported to the sonic plains of the American southwest through THEY WERE HERE. Like the majesty and magic of America's wild horses, or Mustangs, that informed the creation of this project, the music on this album is highly emotional – a mystical infusion of beauty and tenderness – of power and potency. The impeccable blend of Jennifer Grais's beautiful and haunting vocals with Byron Metcalf's renowned tribal-trance drumming and production style creates an astounding listening experience of numinous depth and sonic ecstasy. https://byronmetcalf.bandcamp.com/album/they-were-here
Kiss the Quiet as Emmy® Award-winning composer and internationally renowned recording artist, Michael Whalen, returns with a very personal collection of ambient piano tracks which features Michael at his most beautifully, romantically and melodically gorgeous best. Every track is filled with passion and feelings we've all known, as Michael transforms a period of heartbreak and healing into music.
Brazilian artist Anaya Music presents her new album AONKI Gateway of Love, featuring one of several unique collaborations between Anaya Music and a live virtual symphony orchestra recorded in the heart of Prague. The orchestra combines members of the finest ensembles, including the Czech Philharmonic. Anaya's musical invitation to experience the Gateway of Love stirs the soul with passionate melodies of timeless inspiration to awaken our heart's song. www.anayamusic.com
For those that like a bit more groove in their downtime, check out the new ensemble FLOW (Fiona Joy, Lawrence Blatt, Jeff Oster, Will Ackerman) and their debut album of the same name. The group presents a fresh, international, acoustic sound for a modern world; graceful atmospheric music with a rhythmic ease that transport the listener as each of the 11 sublime tracks melt into the next. See the tour schedule at www.flowthegroup.com/thearrivaltour/
After The Rain is a moving collection of ten original compositions showcasing Neil Tatar's dual talents on both piano and acoustic guitar. The album invites listeners on an introspective musical journey. Playing intuitively and from the heart, Neil is accompanied by world-class instrumentalists on saxophone, cello, English horn and other instruments. After The Rain's peaceful eclecticism and upbeat vibe underscore why this upstate New York-based composer and multi-instrumentalist was voted Best New Artist at the ZMR Awards 2015. www.NeilTatar.com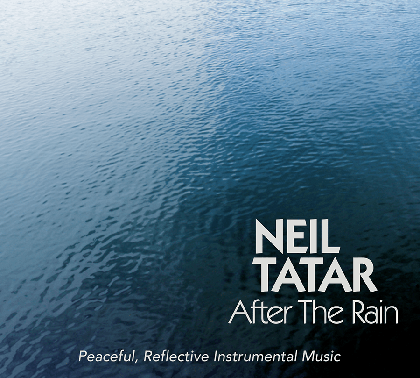 David Wahler's lushly orchestrated soundscapes place an emphasis on evocative melody, each track a singular piece fitting perfectly into a complete musical Mosaic. A life-long pianist, his music is inspired by spirituality, nature and beauty, and described as blissful. Check out his SounDecor playlists on Spotify! www.davidwahler.com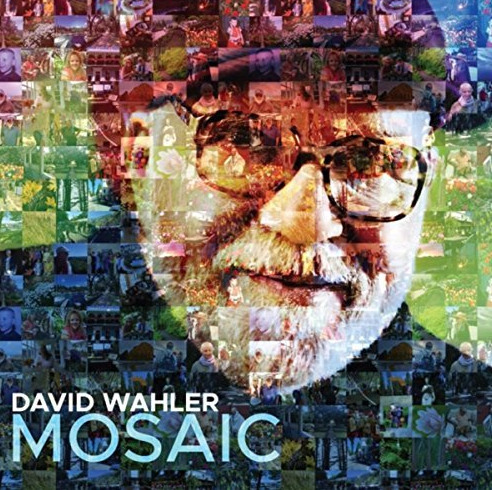 MOTHER'S DAY SPECIAL
Otao kitchen Cooking School.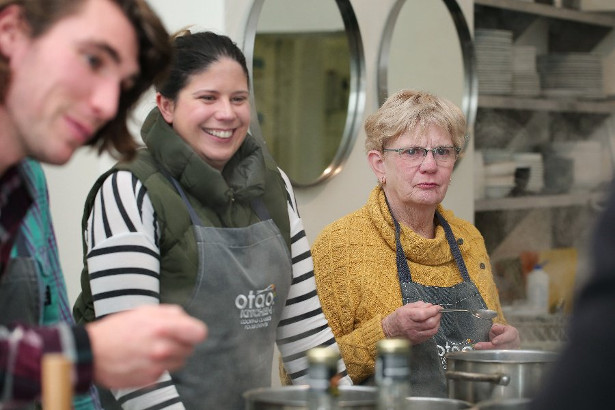 Mother's Day falls on this Sunday and Melbourne boasts a number of ways to treat your mum to a day of pampering. Whether you'd like to take her for an indulgent afternoon tea at the Windsor hotel or cook her special recipe or taking her to cooking classes, read through the special way to find something as special as she is.
Jewelry For Mothers Day  –  Our Jewelry Employs A Gold Star Family Member or Clears Landmines. Every Product Funds Education!
Every Product We Sell Does One or More of These Things: Employs American Gold Star Families, Supports a Veteran Owned Business, Gainfully Employs Afghan War Widows, Funds One Day of School For an Afghan Girl , Clears Landmines.
www.combatflipflops.com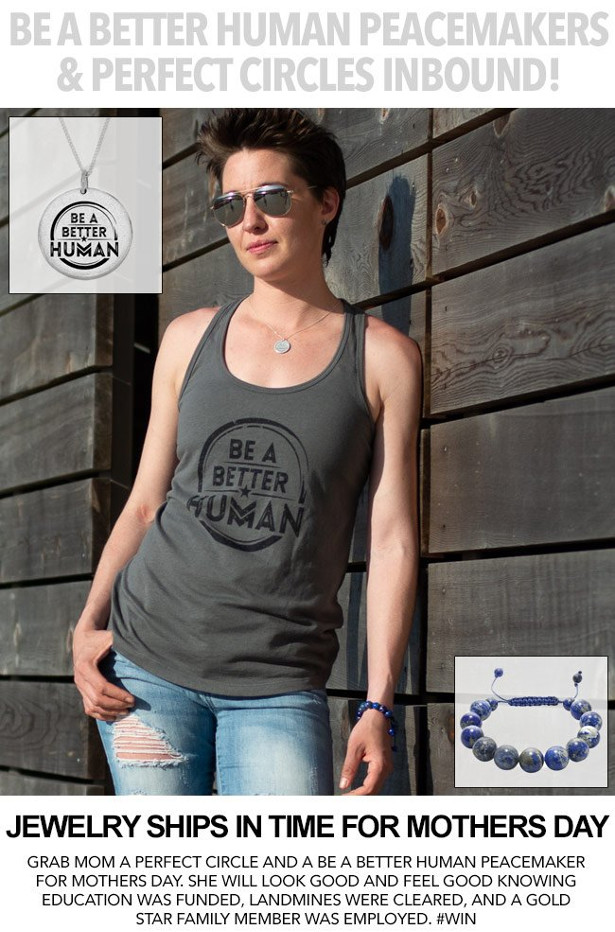 Qigong is an ancient Chinese health care system that integrates breathing exercises, gentle physical movement, and mental concentration to cleanse, strengthen and circulate qi or vital energy.

We are all energetic beings (E=mc2) that vibrate at different energy levels. Healthier states vibrate at a higher frequency then non-healthy or "dis-ease" states. Non-healthy states are a result of blockages in energy flow. Those blockages produce disharmony in the mental/emotional, physical and spiritual states.
Practicing qigong on a regular basis, helps to open energy blockages. When you open energy blockages, you awaken to the innate self-healing powers that lie within you.
In this meditation DVD, Shawngela demonstrates a 5-animal qigong meditation she developed with the help of her spiritual guides. The poses are easy to learn and are designed for any fitness level. The DVD includes instructions of each pose, along with a 30-minute guided meditation.
Shawngela Pierce, is an author, meditation, law of attraction and spiritual life coach. She has a master's degree in the field of education with over 3-years of post-masters education in naturopathic medicine. Shawngela has studied the art of yoga and qigong for over 10-years; and throughout her professional career of almost 20-years, has worked in the science, education, legal and medical fields. At the end of a 2-year meditative sabbatical to improve her personal life, discover a new career, and awaken spiritually; Ms. Pierce started her own business, Seek Within You, www.seekwithinyou.com. Now she teaches others how to awaken to their own innate power to heal through spiritual guidance and by utilizing their own creative power.
FEMINIST BABY FINDS HER VOICE (May 15): Disney Publishing debuts a new book that introduces babies to feminism to raise kids as strong as mom and dad.
www.amazon.com/Feminist-Baby-Finds-Her-Voice/dp/1368022790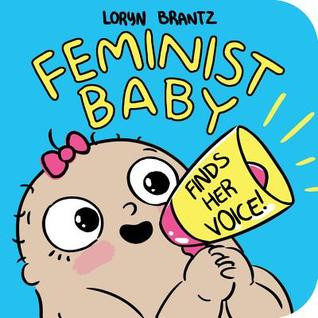 The sequel from two-time Emmy-winning author Loryn Brantz, Feminist Baby Finds Her Voice follows an adorable diaper-clad protagonist as she learns to talk​, ​and thereby advocate for the issues that affect her ​tiny world: wearing pants if she wants, liking blue and pink; and equal rights to toys. Brantz's best-selling prequel introduced us to the toddler set out of smash the patriarchy, who quickly went viral capturing the hearts of adults and children alike.
Why I Ate Today is a workbook and guide was created to start you on your journey to gaining a harmonious relationship with food.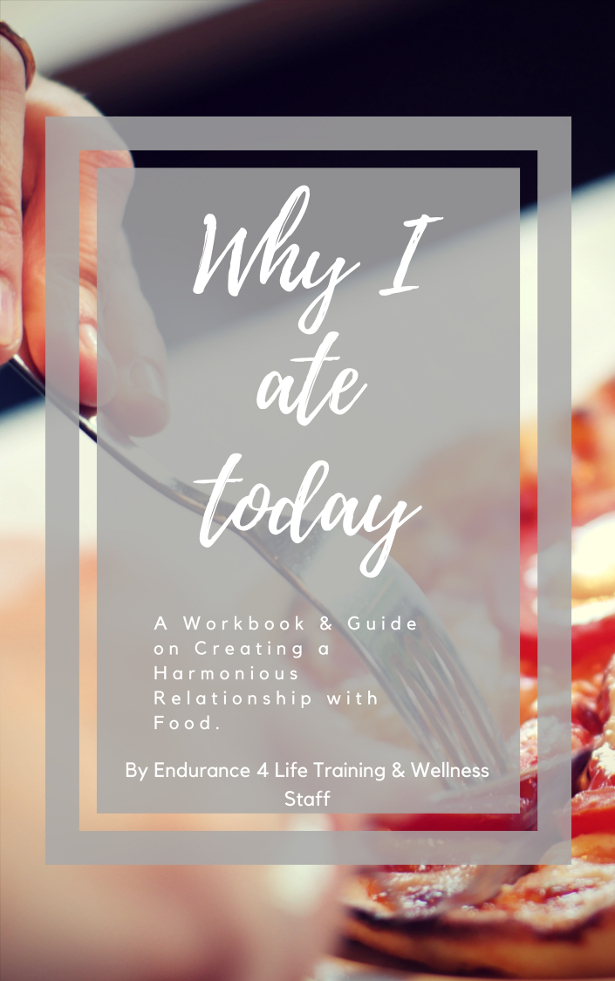 As you progress through each chapter, you will be challenged to take on behavior modification tasks which include discovering the origin of your relationship with food, how to find the perfect diet for your exact body type, and much more. If you have ever struggled with eating "right" this workbook is made just for you.
Endurance 4 Life Training & Wellness, LLC is a mobile and virtual wellness company based in Dallas/Fort Worth, Texas. Endurance 4 Life provides coaching, fitness, and wellness services to clients seeking to gain life training and change their narratives. E4L specializes in providing clients with the best tools to maintain a lifelong journey in personal wellness. Which includes certified accountability partners available around the clock, convenient service formats that work around your schedule and literary tools that aim to inspire, inform and create change. You can find out more about Endurance 4 Life's innovative wellness programs by visiting online at www.endurance4lifetraining.com
Birch Benders​​​​​​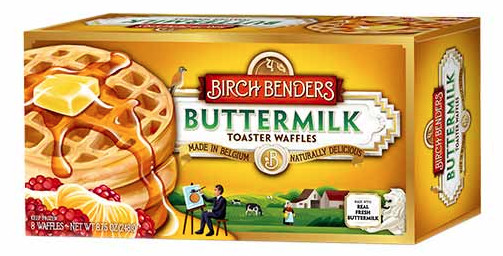 Serve mom Paleo pancakes and toaster waffles! Birch Benders ups the indulgence while ditching the carbs with their delicious natural pancake & waffle mixes — as well as a brand new frozen toaster waffle line! For some added Mother's Day love, shape the pancakes in a heart or spell "we love mom" in the batter.
Birch Benders, creators of the premier, just-add-water pancake and waffle mixes, launched in 2011 with a mission to offer the easiest, most delicious, better-for-you products on grocery store shelves. This naturally delicious micro-pancakery offers both traditional and functional varieties
Purely Elizabeth

Treat mom to Purely Elizabeth's new Vibrant Oat Cups in Raspberry Pitaya, Blueberry Lemon and Coconut Turmeric! Pour any of the delicious, vividly colored, superfood oatmeal cups into a bowl to create a colorful masterpiece any mini-chef could be proud of! Mom will be sure to love the taste of these flavor-packed oats.
Elizabeth possesses a wealth of knowledge on topics like gluten-free cooking, superfoods for beauty, the power of mushrooms for functional health benefits, and more. She's also a savvy businesswoman who has taken Purely Elizabeth from a small health food startup to a leading natural food brand by staying innovative and introducing trend-forward products like Probiotic Granola, Grain-Free Granola, and Superfood Oatmeals.
Suja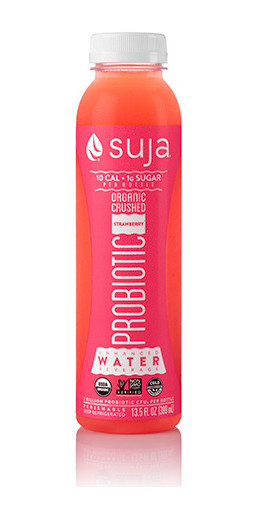 Top off the meal with a beverage from Suja – the leader in organic, cold-press juices, kombuchas and more – to give mom an added health-kick before all the Mother's Day activities! Their Strawberry Probiotic Waters provide the perfect, slightly sweet pairing to your pancakes or oatmeal cups. Add some sparkling water and serve in a flute for a fun and flavorful "mocktail" – Hydrating mom and providing her with all those wonderful, probiotic health benefits in one sip!
Barney Butter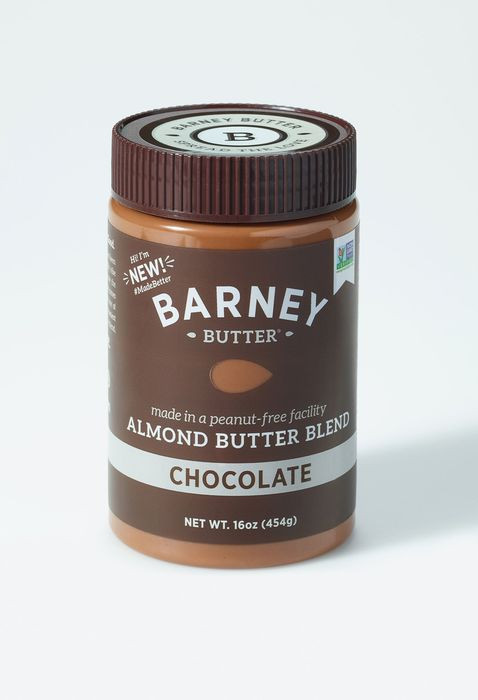 Skip the calorie-laden toppings and instead top those pancakes or waffles with Barney Butter's new Chocolate Almond Butter made with the best blanched California almonds and only 3g of sugar per serving; perfect for those health-conscious mamas!
Questions for Couples: 469 Thought-Provoking Conversation Starters for Connecting, Building Trust, and Rekindling Intimacy.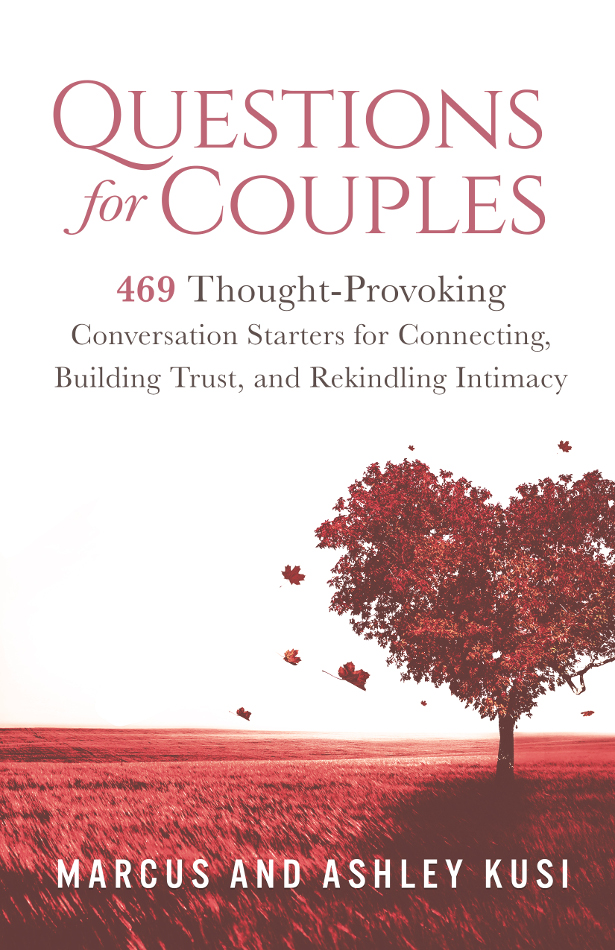 Questions for Couples will help couples to have fun, meaningful and engaging conversations all year round. And because it's pocket-sized, you can easily travel with it.
On :- https://www.amazon.com/Questions-Couples-Thought-Provoking-Conversation-Connecting/dp/0998729116/
Mama Bear Kusi's Weekly Meal Planner: A 52-Week Menu Planner with Grocery List for Planning Your Meals.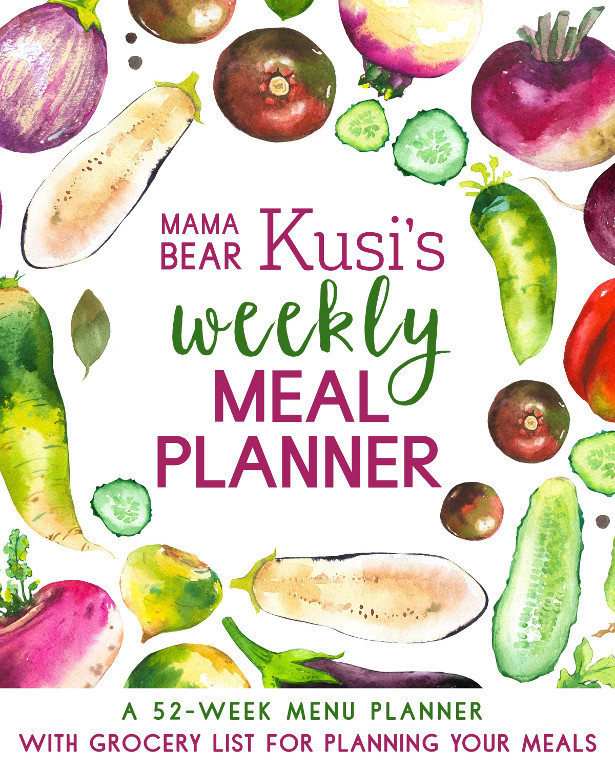 This meal planner is designed to make meal planning easier, simpler and organized. In addition, because it fits the needs of a variety of meal planning styles, meal planners of all ages will love it.
On :-  https://www.amazon.com/Mama-Bear-Kusis-Weekly-Planner/dp/0998729140/
THE BEST GIFT IDEA FOR EXPECTANT MOMS-TO-BE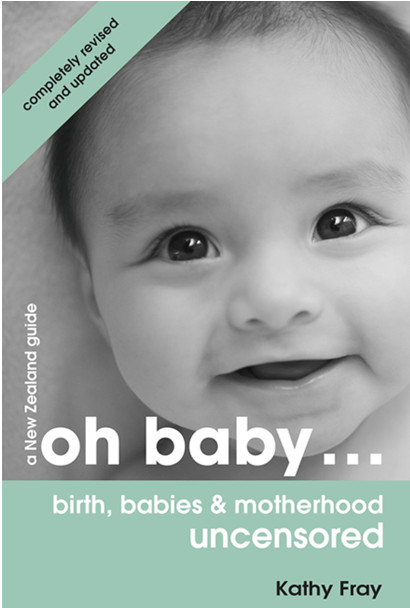 New Zealand is renowned for having the best maternity healthcare system on the planet, and for the past dozen years, one local midwife, Kathy Fray, has been their country's No.1 award-winning maternity author, with her best-selling book "OH BABY…Birth, Babies & Motherhood Uncensored".
Give the gift of wonderful knowledge and empowering wisdom this Mothers' Day, to the moms-to-be you know and love, with this incredible 'bible' to childbirth and newborns.
http://snip.ly/v31v9
A family recipe is one of those heirlooms that gets passed down, generation to generation, through stories from Grandma Jane during Sunday dinners at her house with the whole family or when Mom makes Grandpa's "Famous Baked Beans" that she always ate as a little girl.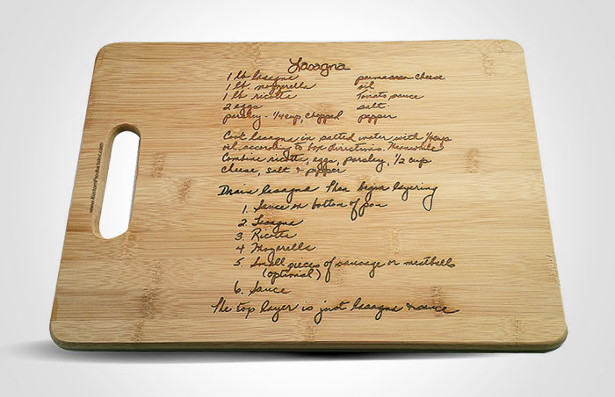 It is how we remember those we love, and how we share their memories with others we love in a simple way each day. With that in mind, we transform pictures of recipes that are sent in by you into engraved handwritten recipes from your loved ones on different sized cutting boards. Imagine not only being able to recreate the recipe, but seeing Nana's handwriting engraved on your cutting board for those scalloped potatoes you love! The cutting boards are made out of bamboo and 100% safe to be used every day in the kitchen as you cook or hung up on the wall as a memento. We are always happy to receive the love, excitement, and incredible stories from all of you who share your recipes with us. We are privileged to be a part of these special moments and overjoyed that we are able to make holidays like Mother's Day that much more special for you and your family.
Los Angeles Moms will love this unique watersport in Marina del Rey – yoga class on stand-up paddleboards.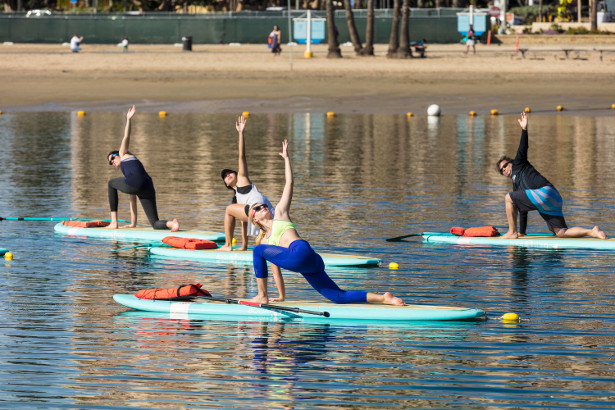 YOGAqua operates 90-minute group classes and private lessons at Marina "Mother's" Beach, a calm cove in the sparkling harbor at Marina del Rey. Participants use the first 30 minutes to get used to feel of the board with a short paddle down a channel. Then, they regroup and drop weights to keep the boards together for class. Studied teachers lead the yoginis through Vinyasa flow for the final hour. No experience needed! A single class costs $44, including board rental. Discounts available for bulk class buys. http://yogaqua.com
The Dollar Brush is here to brighten your smile the affordable and convenient way.
www.thedollarbrush.com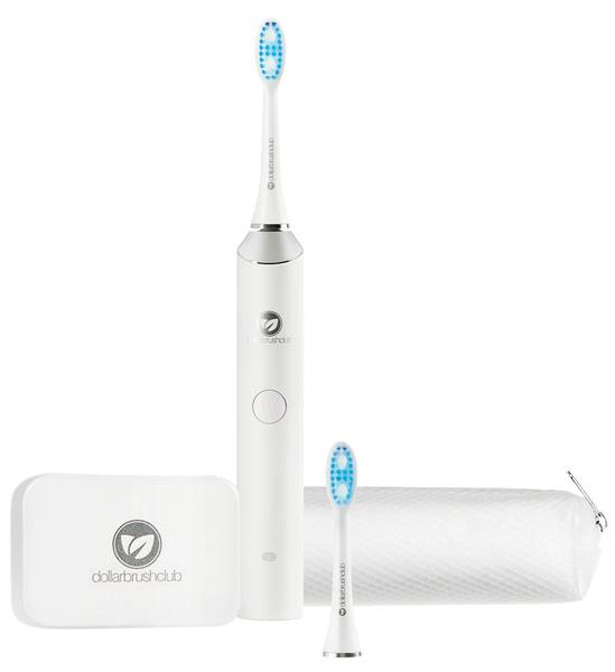 It's no secret that electric toothbrushes are recommended by dentists because they encourage better brushing. But the market is crowded with expensive options often filled with extra features promoted as quick-fix gimmicks. We take away the middleman and retail markups, and pass those savings to our subscribers. The Dollar Brush matches up to leading brands. It's designed with 31,000 brush vibrations per minute and soft densely packed bristles to remove plaque and safeguard against enamel or gum damage. Perfect on trips, a single charge lasts up to 60 days. For just $2.99 monthly and a one-time $9.99 shipping fee, receive a premium electric toothbrush equipped with the latest technology and refills delivered straight to your door just when you need them. The Dollar Brush is a seamless service that simplifies a daily routine, and makes oral care affordable and accessible for everyone.
Amora is a premium coffee and tea subscription service whose mission to share freshly roasted coffee with all Americans – most of whom do not have access to coffee roasted just for them, on demand.
www.amoracoffee.com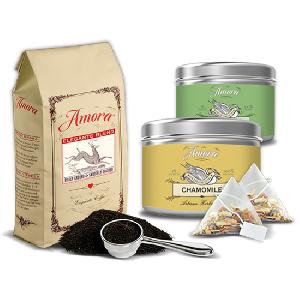 Amora uses the finest beans and a 9-step roasting process and then cuts out the middle-man, by shipping your choice of coffee or tea directly to your door in two days. Unlike store bought coffee, Amora hasn't traveled from distribution center to distribution center before ending up sitting on a store's shelves for who knows how long – it's a difference that you can taste.
According to a survey by Amora, 76.5% of moms drink coffee or tea and 85% of moms drink their coffee/tea at home instead of on-the-go. With Amora being a subscription coffee service, gifting mom with a premium coffee she can enjoy is the gift that keeps on giving. Check the site for various blends and flavors to suit moms' preference, such as Elegante, Intense, Passionta and Flirtare coffee blends and Green Cloud Mist, Jasmine, and Ginger Lemongrass tea.
Gift mom Roses and Rose' with Ames & Oates https://amesandoates.com – a full-service gifting studio designing modern gifts that give back.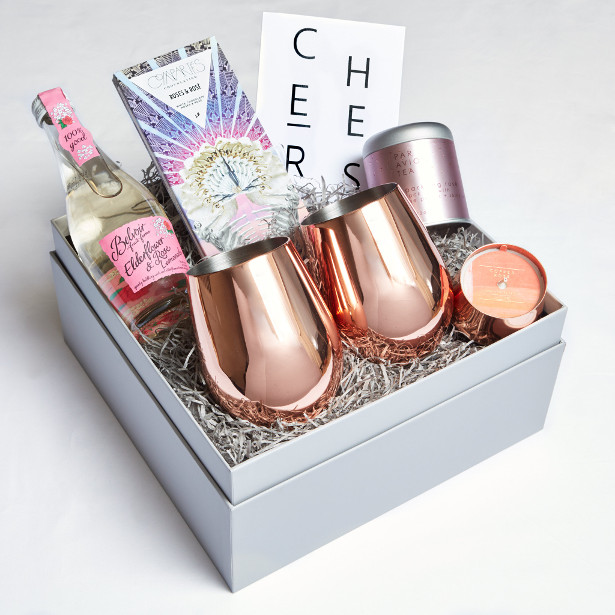 Ames & Oates carefully hand selects an array of artisan made goods in their gift boxes for both men and women. Each gift box arrives carefully packaged with a personal message, from you, that they handwrite. 10% of proceeds from every gift is donated to GlobalGiving to support cause spanning from environmental issues and education to women's rights and responsible sourcing.
Treat your mum to a luxurious day spa experience this Mother's Day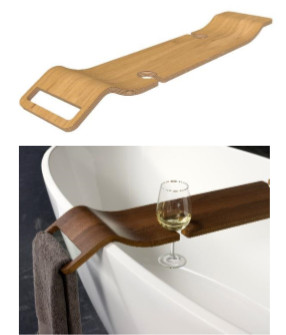 With Mother's Day just around the corner, luxury bath company, Victoria + Albert Baths have the answer to the perfect Mother's Day treat … create a spa oasis in your bathroom and have Mum feeling pampered and relaxed in no time.
Whether you add a few candles or dim the lights, Victoria + Albert's Marketing Director, Jonathon Carter, said it's important to develop a relaxing atmosphere for Mum on Mother's Day. By creating the perfect oasis in the bathroom you can give her time to soak up the ambiance, making her feel special from top to toe.
"Make the bathroom somewhere she can relax and enjoy some tranquility," said Mr. Carter. "Day spa-inspired bathrooms are becoming increasingly popular, and what better way to treat your mum than by creating a sense of spa-style serenity this Mother's Day."
From left to right: Napoli bath from Victoria + Albert RRP $5,650 (Credit: Setless Architecture. Photo credit: Andrew Snow Photography) and Barcelona bath from Victoria + Albert RRP $5,995 (Credit: Rabaut Design Associates. Photo credit: Jeff Herr Photography)
Make it extra special and add the Tombolo
There are more ways to make Mum's oasis bathroom experience memorable – surprise her with the gift of a Tombolo bath rack so she feels ultra-special this year.
"Victoria + Albert's Tombolo bath rack is the perfect way to create a sense of luxury," continued Mr Carter. "The Tombolo rack has two integrated spaces for wine glasses, and a handy towel holder at the end."
Made from multiple, durable layers of FSC Certified European-sourced hardwood, the Tombolo has been expertly crafted using traditional boat manufacturing techniques. The Tombolo bath rack is complete with discreet non-marking glide strips on the underneath of the rack, users are able to move the Tombolo smoothly along the bath's surface without worrying about any marks left on the bath. The Tombolo is available in two sizes in either an Oak, Walnut or White laminate finish, and is designed to work with a selection of Victoria + Albert's freestanding baths.
Product: Tombolo 8 / Tombolo 10 RRP: $560 AUD Website: https://vandabaths.com/aus/australasia/product/tombolo-10/
To find out more information about Victoria + Albert, please visit www.vandabaths.com/aus.
Whether it's a quick overnight trip, or your first ever holiday as a family, the award winning Matchstick Monkey teether is the perfect portable travelling companion for any little adventure.

In bright, bold colours that little people will adore, this teething toy and gel applicator provides relief right to the source of the pain, giving you one less thing to worry about when you're out and about.
Thanks to easy-grip arms for little hands to hold on to and bumps on the back of the monkey's head to massage irritated gums, numbing gel or granules can be easily applied those hard to reach back gums, allowing babies to take control of pain relief. Each toy is made from high quality, eco-friendly materials and is both dishwasher-safe and freezer friendly. Choose from the original Matchstick Monkey teether, or the larger Dancing Monkey which features even more textures.
Pair with a pack of their Organic Cotton Muslins, which come complete with their own handy Teething Label and you're good to go for all eventualities!
Matchstick Monkey, £9.99, Dancing Monkey £14.95 and Pack of 3 Organic Cotton Muslins, £19.95 (70cm x 70cm) from:
www.matchstickmonkey.com
SPARKLE AND BRIGHTEN YOUR MOM'S SMILE THIS MOTHERS DAY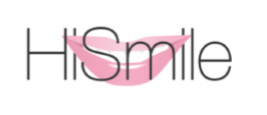 WITH MOTHER'S DAY looming, the sales of flowers, gift hampers and vouchers are already peaking but if you've left it to the last minute, you might find yourself hard pressed on a gift that will have your mom smiling from ear to ear.
Every year, Mother's Day marks a special occasion to celebrate and recognize moms for their unconditional love, along with being the number one reason for putting a smile on your face over the years.
Global oral cosmetics teeth whitening company HiSmile wants to help you return the favour and put an even brighter smile back on mom's face, with a selective range of teeth whitening products.
Launching in December 2014 with just $20,000 in start-up capital, HiSmile founders, Nik Mirkovic and Alex Tomic have elevated the brand from being just another teeth whitening company, to a household brand endorsed by some of Hollywood's biggest names such as Kylie Jenner and Conor McGregor.
"Shopping for Mother's Day gifts doesn't always have to consist of the traditional chocolates and flowers -getting a little more creative with your gifts can make this time of year more exciting for everyone involved in the process."
"A woman's smile is her best asset and is something that never goes out of style, so we've found that sourcing the best products on the market to enhance that smile, is generally well received and adds that extra bit of confidence," Mirkovic said.
According to Hexa Research, the global teeth whitening products market is expected to reach USD 7.40 billion by 2024, with the industry being driven by a mounting consumer demand for clean and white teeth coupled with awareness about oral hygiene.
Moreover, the research states 99.2% of the people believe that a smile is an important social benefit and growing consumer preference for over the counter products in countries such as Germany, France, UK, India and China are anticipated to drive the growth of the market over the forecast period.
HiSmile's core product is an LED teeth-whitening kit which promises to make your mom's smile shine brightest, in just 10 minutes over a total of 6 applications, along with a select range of other key products such as the coconut mouth wash and day & night tooth paste.
WillPower Products hemp-based protein powder, ReGenPCR
willpower-products.com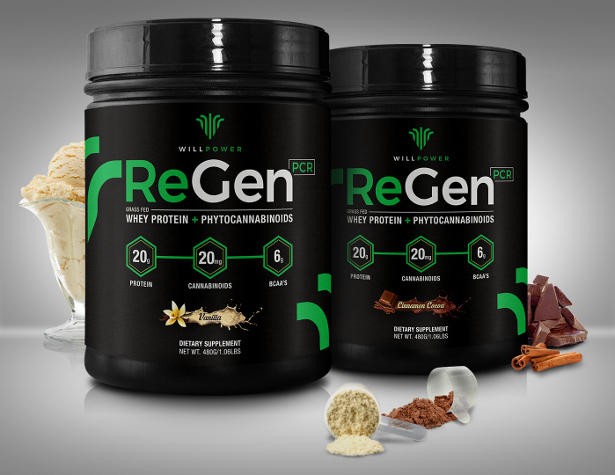 It's the first CBD protein powder dietary supplement delivering the most advanced, highest quality industrial hemp oil containing the full entourage of naturally occurring phytocannabinoids, including cannabidiol, sourced domestically in Colorado. A complete grass fed whey protein blend, ReGenPCR provides 20g grass fed whey, 20mg cannabinoids, and 6g BCAA's in each serving (15 total) and is available in cinnamon cocoa or vanilla flavors ideal for keeping an active, fitness-focused lifestyle. You will love the smooth flavor of ReGenPCR by itself or with added fruit like bananas or berries. Founded by a former pro-athlete, WillPower Products is a first of it's kind – unique line of industrial hemp dietary supplements for sports & fitness workouts.
You can see the full collection here: https://willpower-products.com/collections/regenpcr
How to make sure your wedding goes royally well…
The Royal Wedding of Prince Harry and Meghan Markle takes place on Saturday 19th May.
We can be sure that there will be no shortage of people involved in the planning and that there will be no scrimping and saving to put on the wedding of the year. The wedding planning website Bridebook.co.uk puts the cost (without security and the honeymoon) at some £1,969,873. By comparison, the national average spend on a wedding is still a staggering £17,913.
What if you are planning to get married and you don't have these resources but still want to reduce the risk of things going wrong, as well as ensuring you can get the best of what you can afford?
5 money bloggers take a look at how you can save money and make sure the big day still goes well.
Venue
Harry and Meghan will tie the knot on a Saturday at St George's Chapel, Windsor, which is out of reach of the average bride and groom But Fiona Elizabeth Hawkes from the blog Savvy in Somerset provides some great tips on how you can still get married somewhere special.
1) Try going for midweek or a Sunday service for a cheaper deal. Most weddings are booked for Saturdays and reserved over a year in advance, so family members shouldn't get have trouble booking time off work that far ahead.
2) Alternatively, if you're feeling brave, leave it right up until the last minute – venues often have massive discounts if you book 6-8 weeks in advance.
3) Look for smaller quirky venues that don't normally host weddings – there will be less of a premium than a regular venue.
4) Have a celebrant or friend marry you on the day, rather than a vicar or registrar and do a cheap 2+2 ceremony at registry office before or after the big day.
Flowers
If your budget doesn't quite bloom to involving floral bouquet creations from The Crown Estate and Windsor Great Park, Emma Maslin from The Money Whisperer suggests you:
1) Ask your florist and venue about moving arrangements between the ceremony and the reception. For example, ceremony aisle ends can be tied to back of top table chairs, signing the register flowers can be used on the top table, etc.
2) Consider where you want the most impact and focus the money there. If people are looking at the brides amazing bouquet they won't care that the flower girls have wands wrapped in ribbon instead of their own bouquets.
3) Seasonal flowers will be cheaper, so ask what is going to be in season for the date of your wedding, rather than going with your first choice of flowers.
Catering
Harry, Meghan and guests will be tucking into something that most of us probably won't even be able to pronounce, even less be able to afford. (Their cake is being made by Claire Ptak at Violet Bakery and prices on her website show a wedding cake for 150 people is £784.80. The royal wedding guest list is 4,040 people, tasty work if you can get it).
But Faith Archer from the aptly named blog Much More With Less cooks up some ideas:
1) Food and drink can be a massive part of your wedding budget. Think about what's really important to you: fabulous food, in which case you might want to invite few guests to a more intimate wedding, or feeding hordes of friends and family in a lower cost way, with perhaps a buffet or hog roast.
2) Get married late afternoon 3pm and focus funds on just one meal late afternoon rather than catering for lunch and early evening.
3) If you aren't bothered about a fancy wedding cake, get a local bakery to whip up a delicious cake and use fresh flowers to decorate it.
4) Check with the venue if you can bring your own booze, as even if you pay corkage, it could work out cheaper.
The dress
The name of Meghan's dress designer is still under wraps, but Kaya La Roche from Earning by the Sea dismisses the need for you to fork out a huge sum of money for a dress you will only wear once. Here she suggests some ways you can be stylish without the designer price tag:
1) Buy a second-hand dress, you can get dresses that have never actually been worn if a wedding has been cancelled, and even if they have been worn it's usually only once!)
2) Ask family if there is one that can be handed down to you and add personal touches to make it your own.
3) Buy a dress that wasn't designed to be a traditional wedding dress from a boutique, as some beautiful designs are available at a fraction of the cost.
Preventing problems
Helen Dewdney, The Complaining Cow author and blogger sees a lot of people who have some bad memories of what should have been the best day of their lives. Whilst you may want to save money, she warns to be careful of how you do it:
1) It may be tempting to ask a friend to take your wedding photos or make your cake but that could quickly give rise to problems. Will you get your money back if something goes wrong with the cake? What will happen to the friendship if the photos are shaky and blurred?
2) Don't rely on review sites, including those on social media sites, they could all be false. Try and get personal recommendations of services where you can.
3) Discuss in detail what you want and what can be provided with service/product providers. Put ALL agreements in writing. Deadlines, costs, detailed descriptions and even a picture (such as for a cake), if appropriate.
Your rights
What if you have done absolutely everything possible to prepare for the big day but something still goes wrong? Dewdney is on hand to ensure that you don't get fobbed off!
1) Under the Consumer Rights Act you are entitled to services carried out with reasonable skill and care. So, if your hairdresser cancels or the cars are motorbikes, you can claim redress and, if applicable, any consequential loss. (e.g. having to pay extra for another caterer, etc).
2) Under this Act, all products must be as described, of satisfactory quality and free from faults. So, if your cake was burnt or half the flowers were dead you can claim a partial or full refund, depending on whether you still used them.
3) Collate your evidence. Take photos or video, and include this with details of what was agreed compared to what happened. Put your complaint in writing, being assertive but polite.
4) Be objective, set a deadline for when you expect a response and what you will do if you not receive an acceptable response, such as going to the Small Claims Court.
A Spa Weekend to Indulge
www.mirbeau.com

Mirbeau Inn & Spa has two locations in the Northeast region of the United States where mums can get away for an active, indulgent spa weekend. With a visit to one of these French-inspired 50-room luxury resorts, mum will enjoy all the amenities of a gracious manor house, treatments from an extensive menu at the spa and an indulgent dining experience at the Bistro & Wine Bar. The Mirbeau brand is all about balance; the resorts offer a wide variety of fitness experiences, from meditative yoga to barre classes, to a web of bike paths throughout the hilly countryside. After a day of fitness and spa treatments, mum can indulge in artisanal cheese plates, wine,fresh macarons, or whatever she likes from the Bistro's French-inspired American lunch and dinner menu.
The Veer Cruiser is getting a makeover, just in time for Mother's Day.
www.global.goveer.com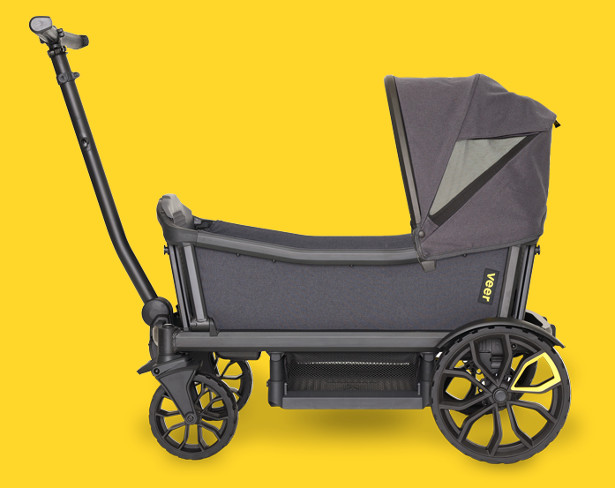 The Cruiser, which blends functionality, style, and flexibility of a stroller and a wagon to give families the freedom to embark on any outdoor adventure, is introducing a new camo print.
With its rugged exterior, the Camo print, shows everyone you're ready for the outdoors. The Cruiser is designed to accommodate growing families, providing a safe and fun ride for up to two passengers, ages 0-5 years, and beyond. It is rugged yet lightweight, crafted from aircraft grade aluminum, and can accommodate up to 150 pounds, all while weighing less than most double strollers. It can even be used with an Infant Car Seat Adaptor.
The new camo print on the Veer Cruiser will be released later this month.
Sustainable memory foam mattress brand, REAL SLEEP.
realsleep.com
Reshaping the way we sleep, but also considering the environment while manufacturing its product. For any eco-conscious mom who wants to improve her sleep.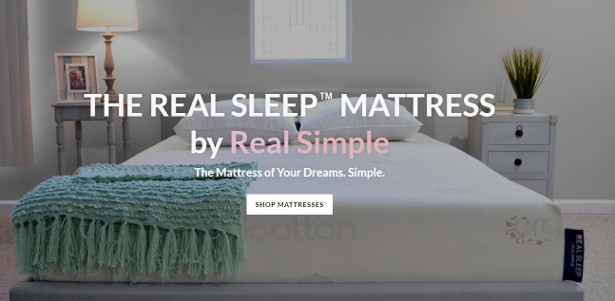 Designed for the ultimate sleep experience, REAL SLEEP by Real Simple makes buying a luxury mattress as seamless as possible. Real Sleep is better for you and better for the environment. During the manufacturing process, REAL SLEEP leaves the air cleaner than when they started. The toxin free product is made in the United States with the highest clean manufacturing standards; made without phthalates, formaldehyde, virtually no volatile organic compounds and no toxic flame retardants, for a truly clean sleeping experience without compromising quality. The innovative mattress comes with an organic cotton cover and keeps you cool, provides targeted support, and contours to your shape – guaranteeing a great night's sleep.
Gift Ideas for Mother's who stay fit and leading active leading healthy lives.
Mother's Day is that very special day that you can show mom how much you appreciate the sacrifices she made for you, and how much you appreciate her being there for you, even through those rebellious teenage years.
For most moms, myself included, our health is our number one priority. For those moms, the new Fitbit versa would be an excellent Mother's Day gift. It can help mom keep track of her steps, track the time of he workout, and it will also show you ways you can improve your time. This is a great motivator to reach those goals that Mom has set for herself and her health.
The new fit bit versa is a great all-day health and fitness companion that helps its user live their best life, according to www.fitbit.com. This device is a water-resistant smartwatch that will help reach those health and weightless goals with ease, and also gives more actionable insight and give personalized guidance, with on screen work outs and much more.
Moms have so much to juggle and keep together, why not make her fitness life easier by getting her a device that can allow her to work on her personal and spiritual health all at once by getting her a device that can get her to where she wants to be.
Mountainsmith's Women Specific Design (WSD) Collection
mountainsmith.com/gear/collections/women.html

Headquartered at the base of the Rocky Mountains in Golden, CO for 35 years, Mountainsmith is committed to creating durable provisions for every aspect of your adventure, on and off the trail. Beginning with iconic lumbar packs in 1979, Mountainsmith products carry an emphasis on utility for those who prefer life outdoors. Whether that is a solution for the backcountry, the gear closet, the office, the photo shoot, or even the dog; the brand offers tools that serve a purpose and stand the test of time. Dedicated in its mission to improve the lives of fellow outdoors enthusiasts, Mountainsmith manufactures products that are… forged for life. Visit www.mountainsmith.com to learn more.I would recommend the WSD Tour for the versatile mother – this pack can be paired with Mountainsmith's 'Strapettes' that allow any Lumbar pack to be turned into a Backpack (https://mountainsmith.com/strapettes.html).WSD TourMSRP: 74.95FEATURES- Tuck-away waistbelt with forward pull adjustment webbing- Interior foam padded sleeve for tablet carry C. Smartphone compatible waistbelt pockets (Fits up to iPhone 7+ and Galaxy S8)- FreeFlow ridged EVA backpanel padding- Backpanel stash pocket ideal for securing passport, boarding pass, etc.- Patented Delta Compression System load adjustment- Side reinforced bottle pockets ( t up to 32 oz / 1 L)- Inner SanctumTM interior zippered compartment for small valuables- Front panel bungee attachment system- Zippered front panel pocket with key clip- Bottom panel compression straps- Bright yellow lining promotes interior visibility- Strapette compatible (sold separately)
The Super Mom Series
Perhaps the perfect health and fitness thing you're looking for in your Mother's Day Gift…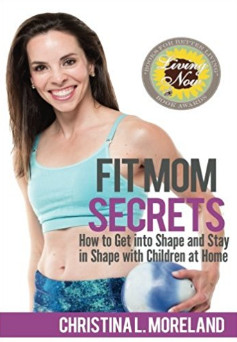 "Fit Mom Secrets," a book that helps moms get back in — and stay in — amazing shape after having children. (Available now on Amazon)
https://www.amazon.com/dp/1979105499/ref=sr_1_3?ie=UTF8&qid=1511178223&sr=8-3&keywords=fit+mom+secrets
This book teaches moms everything they need to know to lose body fat after kids, create the beautiful bodies they want, supercharge metabolism, and choose delicious healthy foods for themselves, and their children. It's a blueprint that's the EXACT plan I used to drop 12% body fat in only 4 months after my second baby, while still nursing, and with a preschooler in tow… (I'm also a certified fitness coach with more than 10 years experience in the sports nutrition industry.)
Here's a comment from one of my readers:
"Fit Mom Secrets is an excellent resource for moms wanting to get their bodies back after babies. Christina is motivating and very encouraging, but also dispels any excuses you might have for not getting fit! The information is presented in an easy to read format, and I can totally imagine myself reading this on my phone while nursing my baby! The Fit Mom Secrets that are bulleted throughout the book are very helpful, and really help to focus on the important takeaways. The explanations on food and exercise are thorough yet simple to understand, even for someone with little gym or nutrition knowledge. I found the section where Christina explains how to make healthy meals not only for yourself but for your family as well to be extremely helpful! New moms barely have time to cook as it is, let alone prepare separate meals for themselves and their families. Fit Mom Secrets is a fantastic tool for all moms – new or not – who want to be the fittest, healthiest version of themselves they can be!" — Jennifer Laughlin, personal trainer and mom of two
Have you considered music as a special gift for mom?
www.flowthegroup.com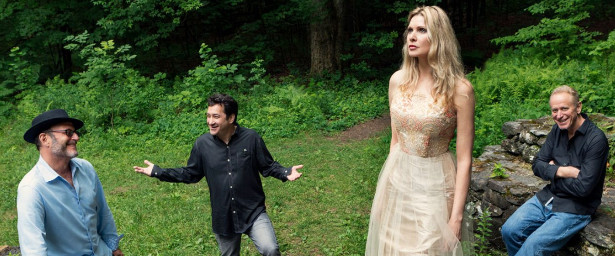 If mom hasn't yet adapted to streaming services and satellite radio, these CDs are all available for purchase and make great driving music.
FLOW: Self titled album
Byron Metcalf & Jennifer Grais: They Were Here
Fiona Joy: Into the Mist
Michael Whalen: Kiss the Quiet
All of these albums are also available online and included in playlists that are great for meditation and relaxation. A great pairing for an at home spa day for mom or even background music for a nice dinner or cocktail party to celebrate your mother. I have attached links to each of the artist's websites where you can find links to listen to their music and more album details. If you'd like additional information on the power of music for relaxation to link to your article, I can provide that for you. Thank you for your time and attention, I'm looking forward to hearing from you. You can contact me here or at thebcompanypr@gmail.com.
· Treat Mom to a Romantic Spa Getaway at Loews Minneapolis Hotel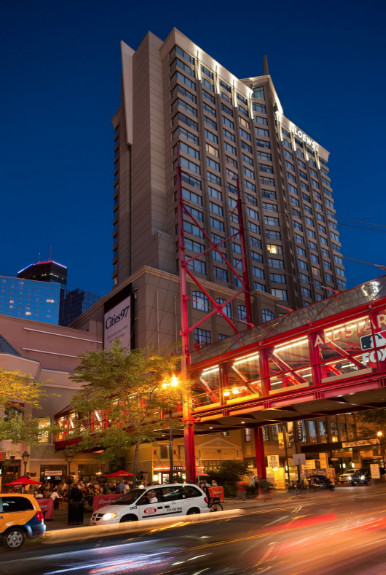 o The Couples' Bliss Spa Package at Loews Minneapolis Hotel is the ideal way to thank your wife for all she does with a blissful spa retreat. The package includes overnight accommodations in a luxurious guestroom, a spa treatment for two including dry brush exfoliation, an 80-minute massage for each person, Pino facial mask, steam shower, and a glass of Champagne served in the spa; a bottle of Champagne delivered to the guestroom as well as a box of two chocolate truffles.
o To make the getaway even more grand, book the exclusive Chef's Table, where Executive Chef Timothy Fischer will create a bespoke mulit-course gourmet dinner at the Chef's Table inside the hotel's kitchen.
o Starting rate for the Couples' Bliss Spa Package is $569..
Couture Mesh, a new trend which is breaking the chains of traditional jewelry and makes for a beautiful Mother's Day gift.
www.idaliabaudo.com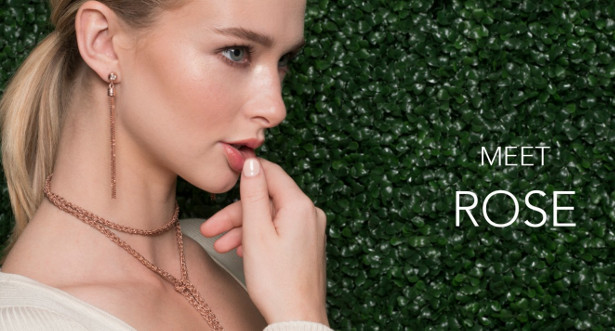 Idalia Baudo Jewelry is made of intricately woven strands of Couture Mesh – a combination of silk, silver and gold metal threads, which are then individually hand-finished with silver, gold vermeil & rose gold by local artisans from the Italian hills of Tuscany. Each collection is feather light, soft & very versatile. The pieces are easy to wear, layer & mix, transitioning flawlessly from day to night. Idalia crafts pieces that are contemporary, chic and timeless, with an edge of sexy and daring.
Idalia offers something for every type of a woman: young trendy fashionistas, stay-at-home moms, stylish career women and elegant ladies who lunch. IB Jewelry can be worn with jeans & a t-shirt or with a beautiful gown alike.
Each piece arrives in a beautiful Idalia Baudo signature gift box and suede pouch
All U.S. shipping is complimentary
Priced at $60 – $379 so there's something for every budget
Four main collections: Core , Lush , Gunmetal  and Rose
IB's signature 7 Days 7 Ways pieces can be worn at least 7 different ways!
Help mom and dad catch some zzz's with Medterra's Dissolvable Sleep Tablets.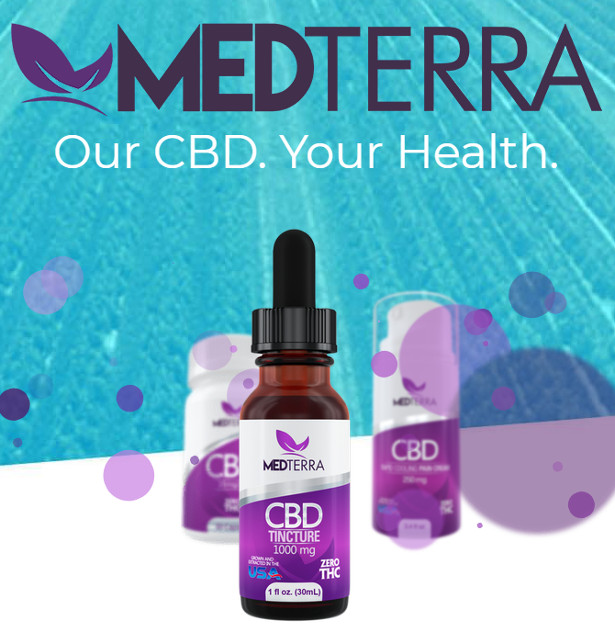 These wonderful tablets combine CBD and melatonin to provide a restful night's sleep. CBD is a natural and safe compound that is derived from the hemp plant and research supports its important role in improved sleep quality. Medterra's CBD is available and legal in all 50 states and contains ZERO THC (the psychoactive component of the hemp plant). So if you know a mom or dad who has a lot on their mind (what parents don't!) and have trouble sleeping, a bottle of Medterra's sleep tablets are the perfect gift this Mother's/Father's Day! Bottles are $69.95 and are available atwww.medterracbd.com.
A few fast facts about Medterra:
Medterra's mission is to increase access to high-quality CBD products and to educate the public on its many health benefits:
Medterra's CBD is extracted from hemp grown in partnership with the Kentucky Dept of Agriculture's Industrial Hemp Pilot Program.
Medterra's CBD is pure, completely legal and can be sold in all 50 states, and doesn't contain any THC.
ISlide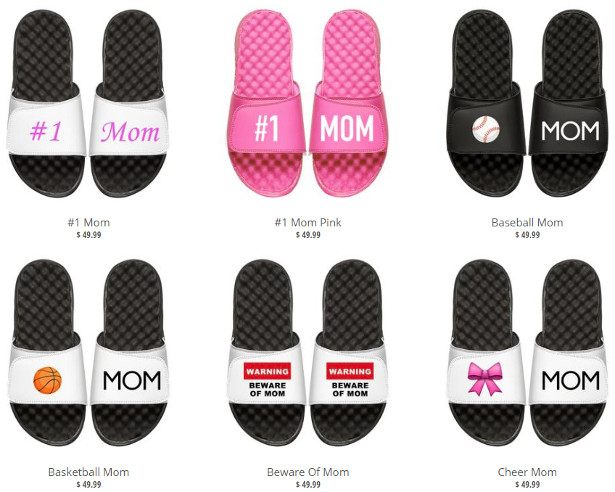 They make the only fully customizable, premium slide sandals on the market – the perfect post-workout/yoga/anywhere shoe!
For $49.99 a pair, ISlide uses a top-secret printing process to create premium quality, customized slide sandals to fit any mom's personality. Mother's Day custom design ideas are featured here, or purchase from the predesigned collection at https://www.islideusa.com/collections/mothers-day.
I've included some more info and links to the Spring/Summer 2018 Lookbook and website below. I can send out a sample as needed as well! Just let me know a size/design and it can be out ASAP.
Monogram That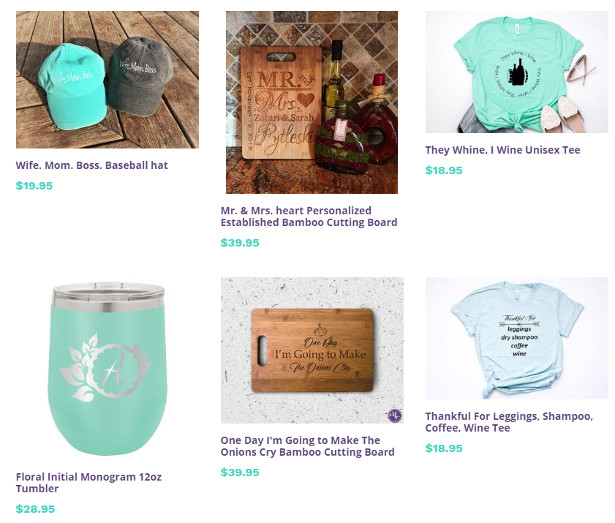 Instead of the boring flowers that die and the chocolate that makes us fat in a week (personal experience). These products are unique, cute and actually last! All under $50!
First is our 30oz Hot & Cold laser engraved Tumblers, perfect for the "Every Mom". Made with stainless steel and a double-wall feature, vacuum insulated with a clear lid. 30oz Insulated tumblers come in up to 5 colors and a variety of cute sayings and monogram styles. These tumblers are only $28.95. Here is a picture of one of our popular designs the circle monogram. We also have other designs such as: #momlife, wife. mom. boss., because I said so, and more.
For the "Wine Lover Mom", our 12oz insulated tumblers are perfect. Same double walled insulation with lid. These 12oz stemless wine tumblers are the best at keeping your chilled wine chilled and those sticky little fingers out of your cup. You don't have to worry about dropping and breaking any wine glass with these. These are $28.95 as well and come in an assortment of colors. Here is another popular design:
Boss Lady Stemless Wine 12oz Tumbler
Our laser engraved cutting boards are perfect for the kitchen. Many different designs with options for personalization these are priced at $39.99. Here is one of my personal favorites for Grandma:
And lastly we have our graphic tee's in glitter, rhinestones or regular print. These are extremely soft tees from fitted to unisex cut and range from $18.95-$28.95. One of our top sellers is our "Thankful for- leggings, dry shampoo, coffee, wine".
Thankful For Leggings, Shampoo, Coffee, Wine Tee
About Monogram That:
Monogramed Accessories and Apparel
Glitter, Rhinestone, and Printed Tees
Laser Engraved Tumblers, Coasters, and bamboo cutting boards
Women owned (myself and my partner who is also my mother), est. 2011
Available online at monogramthat.com
Here is the link to our Mother's Day Category: https://monogramthat.com/collections/mothers-day-gifts
These daily inspirations soothe any soul… but especially the soul of a single mom. Each has a different nurturing devotion to help guide your way through any difficult day.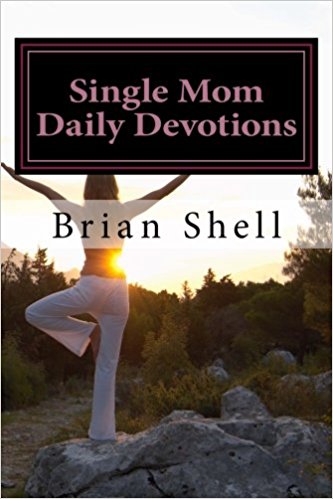 From parenting and passion to relaxing and romance, these nuggets of sage advice and witty wisdoms can help keep Life in its proper perspective. Although the daily encouragements are targeted towards single mothers, each contains a kernel of truth that can be appreciated by one and all.
Raised by a single mother since the age of eight, Brian Shell has witnessed and listened to the cares and concerns of single mothers almost all of his life. Thus, he decided to be a beacon by providing daily devotions that inspire, nurture and encourage us to reach our full potential.
Formerly an engineer in Los Angeles, Brian now resides near his hometown of Detroit, Michigan where he enjoys piano and percussion, savoring Nature, and helping those in need. He is the author of over 20 books.
Learn more about Mr. Shell at his website: PassionHero.com
Intex Photorealistic Inflat-a-bull and Food Floats
Intex, the market leader in high quality, durable and affordable floats, offers photorealistic pool items including a pizza slice, kiwi and orange slices, a sprinkle donut, berry smoothie, a Professional Bull Riding Association Inflat-a-bull, and more! Let me know if you would like to view include product photos to possibly in your gift guide for moms!
INTEX® UNVEILS HOT NEW NOVELTY FLOATS FOR SUMMER FUN
Worldwide leader introduces new photo-realistic food and animal floats in time for America to be ready for summertime on pools, lakes, rivers and social media
Long Beach, CA.,March 8, 2018 – Each summer celebrities and summer fun lovers search high and low for the newest, coolest and most unique new floats. Intex, the worldwide leader in above ground pools and novelty inflatables, is kicking off pool season this year with the introduction of more than two dozen exciting new options. New additions for 2018 include expanded offerings in the popular Mega Island-size and ride-on animal themed floats, numerous unique food themed floats, mats and tubes featuring photo realistic images and fun shapes, as well as an official PBR® edition of the break-out hit of 2017 – the ride on INFLATABULL® Rodeo Bull.
Intex offers a wide selection of novelty floats that encourage kids and adults alike to get outdoors. Available at retailers nationwide, new additions for 2018 include:
New Official PBR® INFLATABULL® Rodeo Bull Ride On Float – Grab onto one of the hottest float trends and test your bull-riding skill against friends and family with new Intex® INFLATABULL®. Featuring realistic printed bull likeness and the official seal of the Professional Bull Riders® (PBR), the INFLATABULL® provides hours of challenging fun and is perfect for riders ages 9+. With durable 18-gauge vinyl construction and three air chambers, the Intex® INFLATABULL® is a great accessory for domestic in-ground pools. (MSRP $59.99)
A Taste of the Exotic – New Intex Photo Realistic Watermelon Popsicle Float and Kiwi Slice or Orange Slice Mats – Experience the tropics even if you can't be there with the new Intex® floats featuring photo realistic printed watermelon, kiwi and orange likenesses. Easily inflated and featuring durable 11-gauge vinyl construction, these new floats are sure to leave everyone hungry for more fun in the water. (MSRP $14.99)
Intex Inflatable Mega Unicorn, or Peacock Island Floats – Take your relaxation and fun to a whole new level with Intex's mega-sized pool floats. New Mega Unicorn and Peacock designs join returning favorites including the Mega Swan, Mega Flamingo and Mega Duck Island Floats.Not your typical pool float, these oversized fashionable floating islands offer durable construction and striking designs that will make you and your friends the envy of every pool goer you meet. (MSRP $29.99)
New Intex Pizza Slice Mat– Enjoy group fun with individual pizza slice mats that feature a photo-realistic pizza design. Featuring durable 12-gauge vinyl construction and 4 easy-to-use connectors to join yours to your friend's and form one giant pizza float! The new Pizza Slice Mat is perfect for relaxing on the river, lake or pool alone or with friends. (MSRP $14.99)
I Scream, You Scream – New Intex Ice Cream Mat and Popsicle, Berry Pink Splash and Lollipop Floats– Display your sweet nature with the new Intex Popsicle and Lollipop floats with realistic printing and shapes ortreat yourself to the new Intex Ice Cream mat or Berry Pink Splash float and show your social channels just how cool you are. These new floats feature colorful designs and thick vinyl construction for hours of enjoyment. (MSRP $14.99)
Hungry for Summer Fun – New Intex Potato Chip and French Fries Floats – Make everyone hungry to share the fun with oversized (69"x52") versions of these popular snacks: a classic 'party size' bag of potato chips or a sleeve full of crisp, golden French fries! Featuring photo-realistic printing and durable 12-gauge vinyl construction, these floats are ready for hours of fun on the water. (MSRP $19.99)
YogiWear
yogiwear.com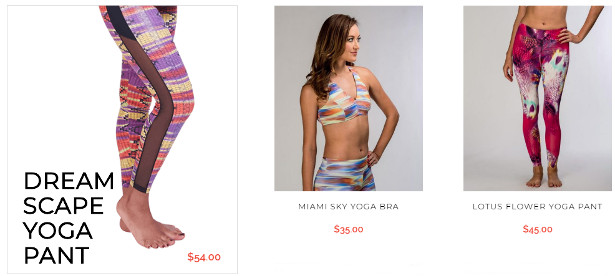 Designed by Las Vegas local (and mom) Betty Bonnano, YogiWear's pieces inspired by the views and colors of South Beach Miami make a statement with colorful patterns, unique details like mesh panels with pockets, racerback bras, and side ties to match any mom's personality and keep her looking fab from gym to errands.
After a terrible car accident in 2014 left Betty with shattered tibia and fibula bones, she endured five major surgeries and an intensive year of physical therapy. During physical therapy, she found it challenging to find yoga clothing that would not irritate her new scars, so she started YogiWear, featuring breathable, comfortable fabric in vibrant patterns.
In addition to her beautiful yoga pants and bras, she has matching sets including a cool drawstring hoodie bra.
Select items are available in plus size too up to 2x so moms of every shape can feel comfortable and stylish while getting their sweat on!
The ProSource Acupressure Mat and Neck Pillow is a holistic at-home treatment for back and neck pain, headaches, insomnia, stiff muscles, and much more. Most moms carry a lot of stress and need some TLC and relaxation. The pressure points on this "bed of needles" help to stimulate the body's meridian lines and improve blood flow. This results in faster muscle healing, relaxed neck and shoulders where we carry tension, improved energy, and better sleep. Lying on the mat for 10-20 minutes helps to calm the mind and body – a perfect way for Mom to spend part of her special day. A steal at only $19.99!And it comes in so many great colors!

ProSource Ankle Weights are a convenient way to get fit and tone leg muscles without heavy weights. Especially for women, weight-bearing exercises are crucial for bone health, yet a lot of exercise equipment is too heavy for some moms. The 1 to 4 pound weights are made with a soft neoprene material that makes them comfortable to wear while walking or doing lunges, leg lifts, glute exercises and more. The 5-pound weights have a more durable nylon material for longevity. All of them are adjustable to fit any woman. Starting at $10.99.
ProSource Printed Yoga Mats are an excellent choice for moms who love yoga or are just getting into it. The feel-good and body benefits of yoga make it a perfect practice to stay fit and flexible as we age. These beautiful mats come in 6 colors with unique designs so you can find just the right style for your mom that will keep her inspired. The 3/16-inch mats provide comfort and stability, a non-slip surface, and they're even eco-friendly! Just $21.49 each.
Great product for Mother's Day!!!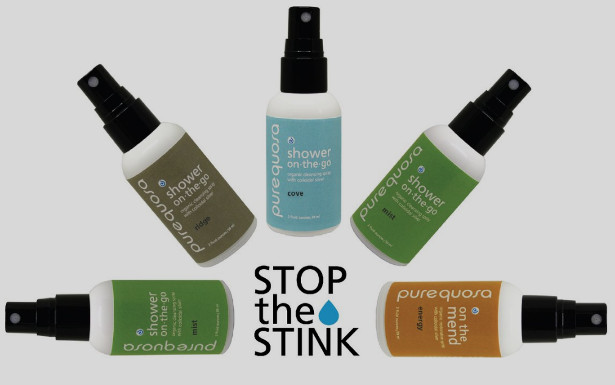 This summer, be kind to your skin and use Purequosa, for all of life's in between moments. Using clean products is becoming easier these days. You can now find many options that are chemical free and better for your health. Your skin is your body's largest organ. Being kind to your body starts with reading product labels and researching how the ingredients interact with your body. Fewer ingredients listed is always better. Can I send you a sample? Purequosa is perfect for the summer season.
HOW DOES PUREQUOSA WORK?
Colloidal silver kills bacteria and viruses.
The presence of colloidal silver near a virus, fungi, bacterium or any other single celled pathogen disables its oxygen-metabolism enzyme, its chemical lung, so to say.
Most effective when applied before and after a workout – and/or several times throughout your day. Directly spray Purequosa on any part of your body – hands, face, neck, sweat zones and don't forget your feet!
Gentle enough for kids and even pets.
NEW SCENTS IN 2018:
Energy helps to stimulate the mind and energize the body. This natural spray uses orange, lemon tea tree and spearmint essential oils to create a gentle and refreshing space to awaken the spirit.
Recovery is restoring and soothing for the body. Promoting recovery with natures aspirin – wintergreen, this blend is cooling upon application to ease aches and recommended for after a workout. Warm, comforting tones of cedarwood, ginger, and aloe with colloidal silver for skin health and healing.
Start 2018 with natural scents that keep you smelling and feeling good all year long from Purequosa! You can find Purequosaat H20 Closet, Mixx Yoga, and Asana Fit or purchase directly at https://www.purequosa.com/ or on Amazon!
Fit Snack is a monthly subscription service of healthy snacks, nutritional tips, and fitness inspiration to support an active lifestyle.
www.fitsnack.com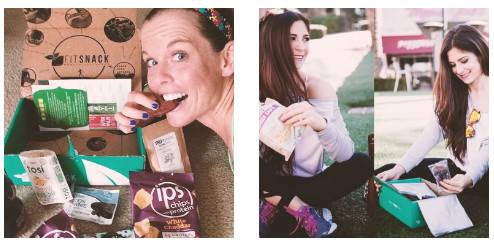 By partnering with the most innovative food and fitness brands on the planet, Fit Snack develops a dynamic wellness experience, inspiring healthier communities and families.
Fair Trade Chocolate ( Mothers Day Gift Healthy)
www.hukitchen.com/collections/chocolate
Hu Chocolate, has no dairy, GMO's, emulsifiers, soy lecithin, gluten, refined sugar, cane sugar, or sugar alcohols.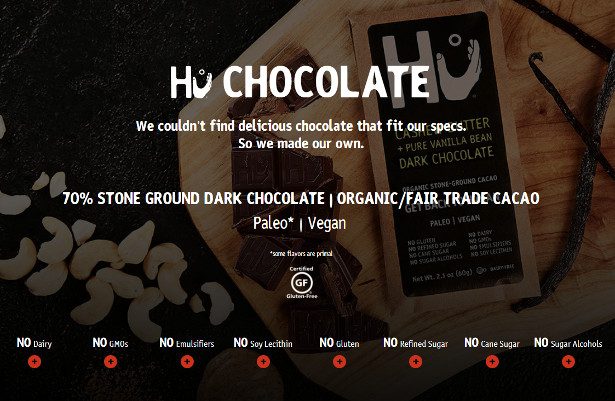 I have provided several quotes below so you can see how Hu is a healthy small indulgence and the perfect gift for Mother's Day. I will happily provide any imagery, links, chocolate, that you may need! Let me know thank you!
"Hu Kitchen is an all-natural food brand that is known for clean ingredients, sustainable food, and guilt-free chocolate."
-Cheddar TV
"The Hu chocolate bar came into being as something offered exclusively at the paleo-centric Hu Kitchen restaurant in New York to fit the "no dairy, soy lecithin or cane sugar" edict of the eatery, said co-founder and owner Jordan Brown. "It developed a cult following, so we expanded from there," he said. The bars are now sold in eight varieties, including Crunchy Mint, Crunchy Banana and three nut butter-filled versions. The dark chocolate bars are made with fair-trade cacao and sweetened with unrefined organic coconut sugar."
-LA Times
"Because I travel so much and work out so much I have to make sure I eat enough. For me, it always helps to bring snacks on the way. So, I bring my favorite dark chocolate bar from Hu Kitchen."
-Romee Strijd (Victoria's Secret Angel via ELLE)
"Many of us trying to eat in a more peaceful or ethical way often forget the labor and politics that go into chocolate production. When you buy fair-trade chocolate, you are helping communities, decreasing poverty, and supporting environmentally friendly methods of production for chocolate. I also look for chocolate that is made with simple ingredients. It is very common to have chocolate that is made with stabilizers, milks, sugars, and other fillers to produce more mass with less actual chocolate. These bars are simple and clean. (Get ready for a real cocoa caffeine boost!)"
-Claire Fountain (Byrdie)
For mother's day: Bikie Girl Bloomers, a clothing line that liberates women from the mundane by covering the undercarriage in style.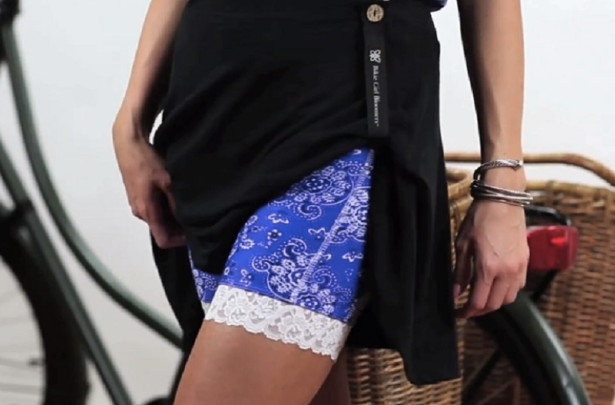 Perfect clothes for the active mom who likes to express her style on two wheels – looking good for the bike, the boardroom, and everywhere in between.
A light, smooth skirt that flutters over the knees, shorts so fun, you welcome the breeze, & a clever skirt garter to make the look smarter. Not just for bicycling, Bikie Girl Bloomers are ready for whatever blows your skirt up (yoga, dance, golf, boating).
Our flouncy skirt is equipped with the removable skitch – to hitch the skirt up while riding or just to show off a peek of the shorts. Let the skitch down upon arriving at your destination, or any time you prefer to look suitably dressed up. The unpadded bike shorts feature a stretch lace waistband and hem, making them both cute and comfortable for wearing alone or under any skirt or dress all day. Available online at www.bikiegirlbloomers.com. All pieces are made in Los Angeles, California, using locally-produced fabrics.
Instead of flowers, cake, or spa gift certificates, why not gift the active and busy mothers in your life the gift of health and freshness by giving them a natural deodorant that works?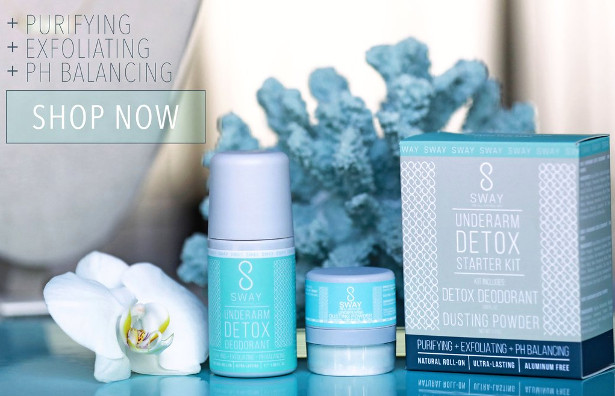 Better yet, one that is aesthetically pleasing! I know, it is unconventional to gift deodorants. But the mothers in your life will thank you for that especially after you educate them on the potential harm the chemicals in traditional deodorants and antiperspirants can do. PLUS…everybody knows finding a natural deodorant that works is a real struggle!
SWAY Underarm Detox Deodorant
www.lovemysway.com
There are literally dozens of deodorant brands on the market to choose from, making it hard for people to find the one they love. Many contain chemicals that could be harmful to our health, irritate our skin or stain our clothes. While studies are not definitive, concerns have existed that aluminum and parabens in antiperspirants may cause breast cancer and Alzheimer's disease. Then there are the natural ones that simply don't provide any lasting odor protection.
The first and only deodorant on the market that uses a special blend of apple cider vinegar, fine essential oils, and other natural ingredients, SWAY has a unique pH value that helps to restore and maintain the acid mantle of the underarm skin.
All Natural: 100% natural, vegan, and gluten-free! More importantly, they are all ingredients you'll recognize and understand.
Weightless Feel: Unlike traditional deodorants that are often greasy, clumpy or tacky, SWAY rolls on smoothly and feels just like your skin!
Ultra-Lasting: Getting to the root cause of body odor instead of just masking it, SWAY is exceptionally effective and long-lasting.
No Stain or Residue: With an aluminum-free and water-based formula, SWAY won't leave behind any yellow stain, residue, or unsightly skid marks.
With a cult Facebook following since its launch just a few months ago, SWAY is the new favorite formula for all kinds of skin!
No residue challenge with major natural deodorant brands: https://youtu.be/d9_upYCNCe4
Roll-on challenge with major brands: https://youtu.be/21K-2BWqnjw
***************************************************************************************************************************************************************************************
A few testimonials from customers:
"I love this! Can't wait for the product to launch so I can buy. I have been using Sway and it's working great. I have struggled since I was a junior in high school with sweating and the smells associated, and this is the first true relief I have found. I am very impressed and this will save me from paying $2900.00 for a surgery to stop swearing in my underarms."
"I have been using all natural deodorants for years now and would always ending up smelling bad… I don't mind sweating but I don't like the smell. On a whim I purchased sway, and within a few days I noticed a huge difference! Even when sweating, no smell! I was applying 2x a day for the first 5 days now I just once a day or as needed. I'm excited to see how this works in the humid summers of New York City!"
"I got my order in the mail on Tuesday, January 16, 2018.. I started using it the next morning. I sweat a lot…..and I have never found a deodorant/antiperspirant that has ever worked, including all the natural ones recommended by my friends. I LOVE Sway! Today was a great test – I cleaned the entire house and I did not sweat at all. Thank you so much – I was considering getting Botox treatments to control the sweat and now I don't have to."
"This is hands down the best natural deodorant I have tried to date!"
"Incredible product! Smells good, feels amazing :) Would recommend to friends any day of the week. Well worth the price, because it's changed my life. No more nasty white residue–only great smell. This is a great natural product, you have my full support Sway!"
"I absolutely love sway!! It smells so amazing, for starters…. and it's not sticky.. no residue clumped up either…. I got this for my teenage girls to try also.. they love it too… and can I just say how good it makes me feel knowing that it is aluminum free!!! That gives me peace of mind knowing what is in the product they use!!"
"I LOVE Sway! It has been a hot muggy summer and Sway is keeping me dry and stink free! I am in love! I have tried a ton of natural deodorants and they have not only not done the job, but half the time, they made me smell worse. Sway has been wonderful with body odor control, and is gentle on my underarms and my clothes."
Ayer Comfort Surfaces
Something the anyone can appreciate and that's a Copper Infused memory foam mattress topper.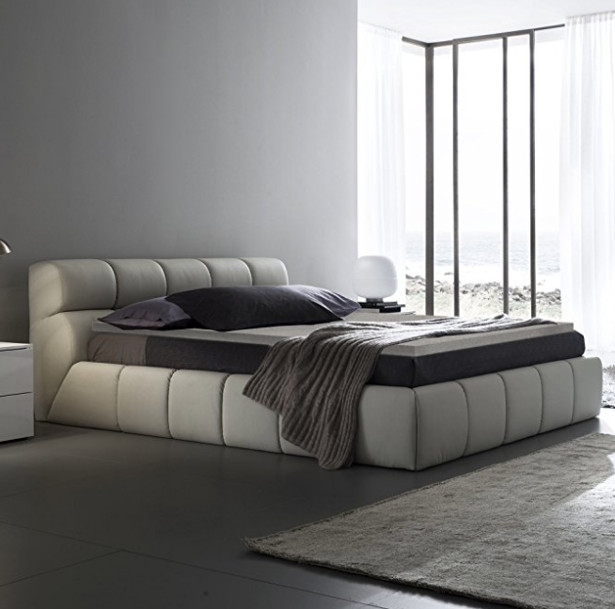 Our Copper Infused mattress topper is perfect for any mom living an active lifestyle. Copper helps promote a faster recovery by improving blood circulation by maintaining iron levels within your blood stream,red blood cell count and adequate oxidation in your internal organs.
3 Inch Copper Infused Memory Foam Mattress Topper
Combining the amazing medical and conductive properties of Copper with the support nature of our graphite memory foam mattress topper gives an advancement not only in the bedding industry but also in your night's sleep. Copper is a hyper-conductive, natural anti-bacterial and anti-viral element, and the infusion of Copper into our memory foam is a breakthrough that provides the advanced support needed for the back and joints but adds the cooling and health benefits of the copper. 

► Copper Infusion The cell structure of the copper in our memory foam, allows heat to be transferred away from the body through convection. Copper is one of the most conductive materials on Earth, with a conductivity of up to 20,000 times higher than that of normal polyurethane foam.
► Health Benefits Copper doesn't only help with cooling but also can improve blood circulation, help with pain relief and help you recover faster. Copper is essential to your body to form collagen, which can help in the healing process for bones and connective tissue.
► Anti-viral Numerous studies have outlined both the exceptional antimicrobial effects of copper and the benefit of human exposure. for example, it is shown to be 1,000 times more lethal to the flu virus than stainless steel, with a contact kill rate of 99.999999% per hour. Generally, no live organisms have been recovered after prolonged incubation of microorganisms on copper surfaces
► Anti-bacterial Copper also can help fight against bacteria and various fungi, when bonded with our memory foam, copper ions help prevent the growth of bacteria which helps prevent odors from developing within the topper.
www.ayercomfort.com
www.manukahealth.co.nz
Manuka Health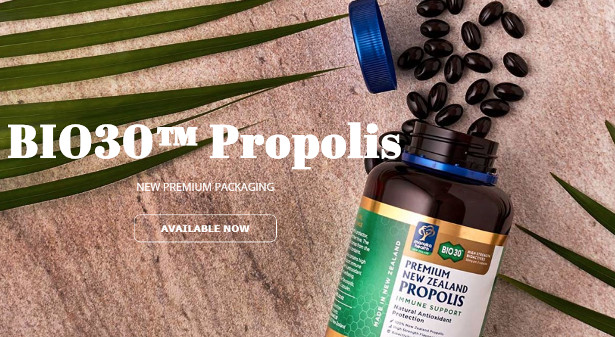 " MGO 100+ Manuka Honey contains 100% New Zealand Manuka Honey. Each jar is certified to contain a minimum of 100mg/kg of dietary methylglyoxal – one of the key compounds naturally occurring in New Zealand Manuka honey..
Honey has been used throughout history for various purposes. Everything from a natural sweetener to a part of first aid. Among the wide variety of benefits that honey provides is support of the immune system, aids stomach and digestive issues, and helps soothe coughing and throat irritation.
Honey acts as a natural health aid. Adding honey to your tea can help ease a sore throat, help reduce a cough, and help prevent tonsillitis.
Along with first aid applications, honey has been found to help improve the health of skin. For people who suffer from acne, eczema, psoriasis, or dry skin , using honey as a topical treatment may help to alleviate these common skin irritations.
Manuka Health is responsible for every step of their honey making process; from collecting the honey sourced from remote regions of New Zealand, all the way to the finished product. Manuka Health is committed to improving the wellbeing of their customers by providing high quality trusted natural health products that harness the benefits of unique bioactive compounds from New Zealand's native flora and fauna."
Trophy Skin RejuvaliteMD ($249)
Best for: Aging, skin tone, texture and firmness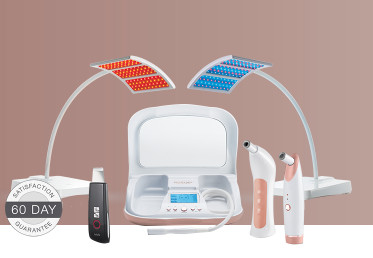 A high-power anti-aging LED treatment that reduces the appearance of sun damage, fine lines and age spots by improving skin laxity and promoting collagen production.
RejuvaliteMD utilizes groundbreaking LED technology to safely and effectively stimulate skin healing and collagen production—reducing the appearance of wrinkles and dark spots while improving radiance, elasticity, and firmness. Unlike some devices that use only red light, RejuvaliteMD utilizes four UV-free wavelengths including red, yellow, amber, and infrared light to effectively treat multiple signs of aging. In as little as 5 minutes a day a few times per week, RejuvaliteMD gives skin a lit-from-within glow.
www.trophyskin.com
Make your mother (wife, girlfriend, partner, daughter, sister) a #WinePhilanthropist this Mother's Day, join the #WinesWithAPurpose campaign while gifting the Queen's favorite wine — the wine that may served it at Prince Harry's May wedding.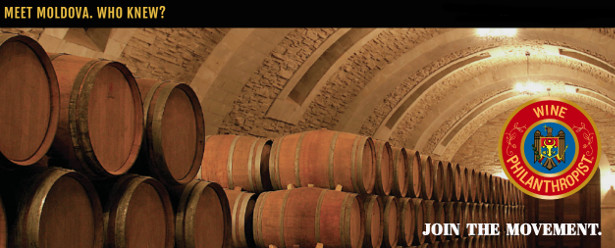 By purchasing a bottle of award winning wine from the country of Moldova, you will be helping a country (an entire country) while quite possibly discovering a new, favorite wine! Wine writers in the West (who are just beginning to discover this wine) are calling Moldova the Sonoma County of the former Soviet bloc.
"Meet Moldova. Who Knew?" is the first ever grassroots campaign for the American wine market and we are not politically affiliated. Moldova — which has, for centuries, been producing award winning wines — is now suffering economically after a series of embargoes placed by Russian President Vladimir Putin (note: Russia has been Moldova's biggest wine buyer since the era of Russian tzars).
Happy to provide more info, hi res visuals, video links and fun facts.
Negru de Purcari 750ML 2010: $31.99 (The Queen's favorite)
Rara Neagra de Purcari 750ML 2016: $17.99
Rosu de Purcari 750ML 2013: $36.99
Rose de Purcari 750ML 2016: $17.99
Alb de Purcari 2013 750ML: $36.99 (usually $59.99)
Happy Mother's DayDog Moms are Moms too!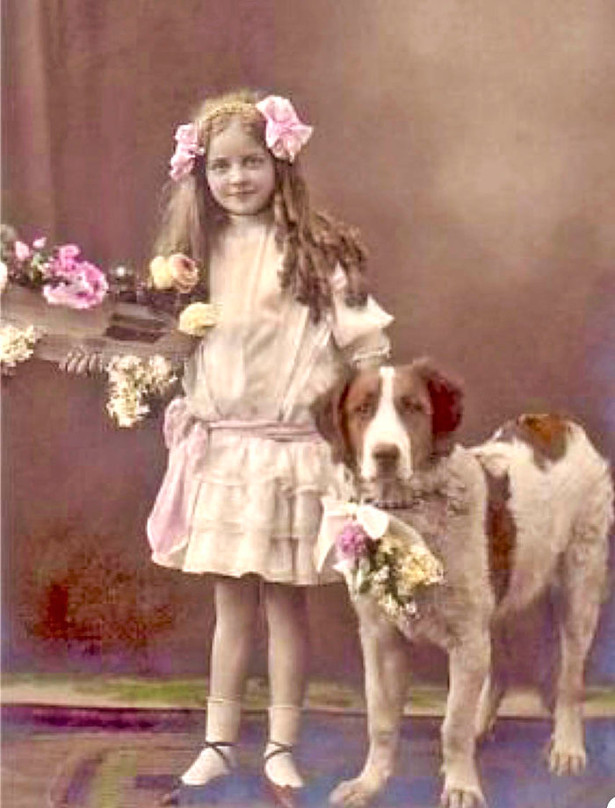 A 30% Savings Mothers Day Special
6×6″ hand painted Custom Pet Portrait
$99 reg $150
I paint from your emailed photographs!
Shipping available to everywhere
Gift Certificates Available Too!
For additional sizes and prices please visit my website loulouclayton.com
email loulou@claytonpetportraits.com
Think outside the traditional box and shop for a socially good gift for that special mother figure in your life!
spectrumbakes.org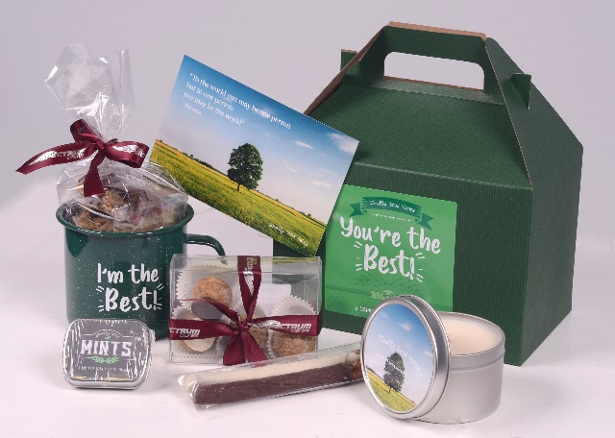 Spectrum Bakes, a cause-driven company that offers a variety of handmade, customizable products, and employs individuals with developmental disabilities, offers a 'You're the Best' SOcially Good Wish Box that will surely be a hit!!
The Box includes:
6 Assorted granola bars (2 chocolate chunk, 2 sweet cranberry, 2 pumpkin & sunflower seed)
4 Piece chocolate granola bites
2 Chocolate covered pretzels
Mints
Thematic mug
8 oz Soy candle
Beautifully crafted motivational card
These special boxes are only $34.99!
Every purchase furthers Spectrum Bake's mission to offer people with autism and similar developmental disabilities opportunities to gain work skills, be part of a sociable workforce and earn a sense of pride and purpose.
This Mother's Day(or any day really) treat your mother to a relaxing and rejuvenating experience of a reiki session with Heartspace.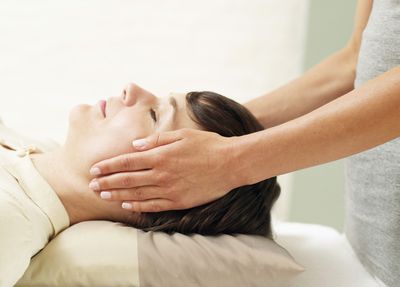 With sessions available remote or in person, you will be able to provide an experience that will release stress, enhance health, and restore balance within the system.
Give your mother or loved one the gift of:
• Great sense of well-being and peace
• Improved quality of sleep
• Less stress and better stress management
• Increased energy levels
• Clear mind and improved focus
• Relief from chronic and muscle pain
• Increased creativity
• Improved self-esteem
• Improved communication and connection with others
Kelly Keefe (Heartspace Services) provides sessions to individuals around the world while being based in the New York City, USA. Flexibility in accommodating time zones is available. To learn more, or book a session for your loved one this Spring season – email Kelly directly at Kelly@heartspace.co or book a session directly at https://www.heartspace.co/book-online
Testimonial: "I love Kelly, she is an amazing healer! After just 3 sessions I've felt a big shift both physically and emotionally. She has helped me release blocks and negative energy that were holding me back from being the best version of myself. I haven't felt this good in a while – my spirit is lighter, I'm getting a lot more sleep and I'm less stressed. I feel blessed to have her guiding me in this journey".
— Karina G, Founder of BizofWE
What is reiki?
Reiki is a healing modality used to balance our energy system via the universal life force energy. During a session, I serve as a channel for the energy force that allows for healing to occur on both physical and nonphysical ailments. This relaxing experience of warm loving energy flowing through your body helps to balance our energy field and get into alignment.
Slow down and snuggle up
BABYBJÖRN introduces the new Baby Carrier Mini

BabyBjörn, the Swedish family-owned company, is launching a new, dreamy, soft, small and flexible baby carrier for those first months of parenthood. The BABYBJÖRN Baby Carrier Mini is all about preserving the precious early days as you are getting to know your newborn.
"The campaign Slow down. Snuggle up. is about living in the moment and letting your newborn baby set the pace, so you have time and peace to establish your parent-baby bond. The Baby Carrier Mini's focus is on simplicity, so you can focus on your baby." Karin Hoxter, Art Director, BabyBjörn Sweden.
Designed to fit the needs of a newborn baby, the simple design is easy to put on, even in the middle of the night, and the new luxurious, tactile fabrics are gentle on your newborn's delicate skin. You can feel your baby is being carried in a natural position, with their back in a gentle c-curve. The entire front section of the carrier opens for you to put down your sleeping baby, and there is no fabric between the baby and your chest, so ideal for skin-to-skin contact too.
The BABYBJÖRN Baby Carrier Mini is available in:
Soft-touch, flexible 3D Jersey (RRP: £79.99): Light Grey, Dark Grey
Breathable, cool 3D Mesh (RRP: £84.99): Greige, Anthracite.
High quality, BCI Cotton Satin (RRP: 74.99): Dusty Pink, Vintage Indigo, Black
The materials used are designed and made exclusively for BabyBjörn and are certified for use in baby products in accordance with Oeko-Tex Standard 100, Class 1, which guarantees that they do not contain any health-hazardous or allergenic substances.
In 1973, after new research about the importance of closeness for babies emerged, together with paediatricians, BabyBjörn developed their first baby carrier. Since then, more than 30 million babies all over the world have been carried in BabyBjörn baby carriers, close to their parents' hearts. Although times have changed, and BabyBjörn has launched many new carriers, the needs of newborns remain unchanged.
Bonding with your new baby is not just about feeling good, there are well-established long-term benefits of having your baby close. Physical closeness creates an emotional bond that is crucial for your baby's development even helping your baby trust people in later life and be more self-assured.
Benefits of using a baby carrier include*:
Babies who are carried often cry less, feed easier and sleep better. While they are close to you, they know they are safe and you can give them what they need.
Upright carrying is good for babies physically, helping with colic, digestion, and helping prevent physical abnormalities such as flat-head syndrome.
Babywearing promotes attachment, and can help prevent post-natal depression.
Classy Mother's Day Gift Ideas from NONAGON.style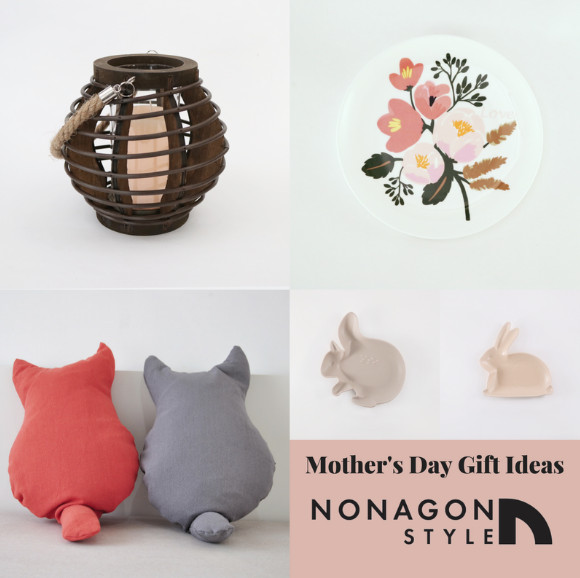 What are you getting for the classy moms in your life this Mother's Day? For the moms who love to serve up a treat, check out the dishware from NONAGON.style. A home decor and design webzine and online shop with a range of gorgeous goodies. Squirrel Dish Show her that you're nuts about her with a cute squirrel dish, and throw in a pack of chocolate covered nutty treats too while you're at it! Floral Bloom Flowers might only last a week, but floral plates stay forever blooming and make a perfect platter for Sunday lunch treats. Boho Chic With the weather getting warmer, mom will want to start up the outdoor dining. Give the evening a soft glow with a boho Bali vibe candle holder lantern from wood and rattan. For more styling tips and suggestions from NONAGON.style, check out our guide to styling the table for dinner, or check out some of these top kitchen accessories that make cooking a breeze. ——For the moms who love a bit of pink! Hot flamingo pink or pretty pastels, pink is not going out of style anytime soon. With millennial pink still doing the rounds and rapture pink taking hold, you can do no wrong with these shades for mom. Kitty Cushion For cozy nights in on the sofa and catching up on your favorite shows, the kitty cushion is a nice way to have a snuggle companion – one that doesn't bite or scratch! Flamingo Lady
Beautiful and bold, the flamingo cushion is a pretty lady in pink and perfect decor for the sofa. Pastel Porcelains Serve up a treat in these pretty pastel dishes, they're the perfect size for breakfast treats, dunking cookies, or serving ice cream sundaes. Yum!
Hang your light in style with a statement fabric lighting cable from British lighting company, Urban Cottage Industries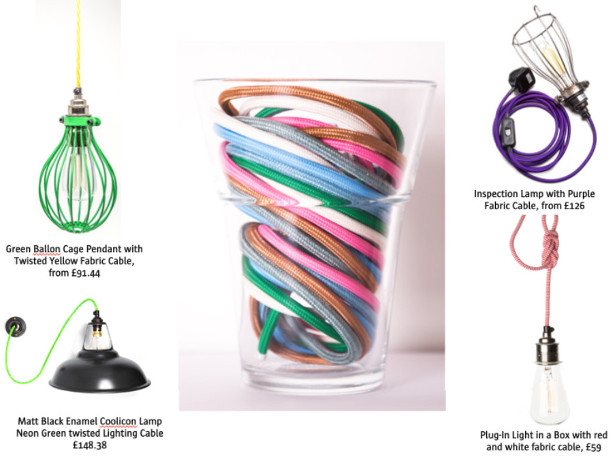 Crafted exclusively in Milan, the international capital of fashion and design for the upmost in quality and style, watch how the cable is made here: https://www.urbancottageindustries.com/videos#fabric-cable
Available in 50+ colours and styles, with free sample boxes and FREE next working day delivery on every order (from one to 500 metres) there's no better time to experiment!
Lighting Cable, from £4.20 per metre
www.urbancottageindustries.com
Gold Coast author "saved" by orangutans
A former Gold Coast gym owner and aerobics instructor who endured a debilitating back injury credits orangutans with saving her life.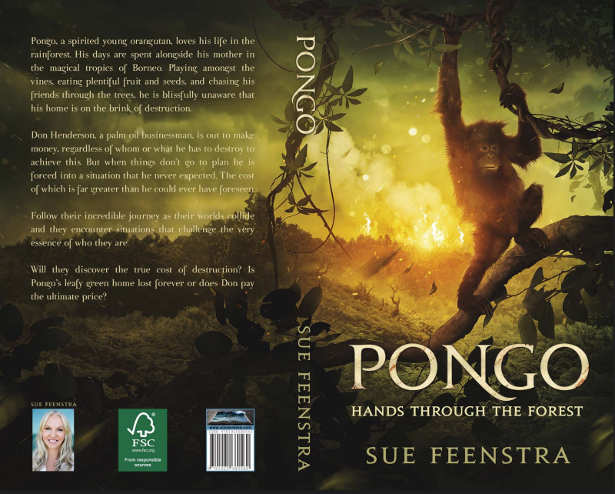 Sue Feenstra had dedicated her life to attaining and promoting health and fitness until she sustained a back injury so serious that she was told she would remain bedridden for an undetermined length of t ime, possibly indefinitely.
With the only hope of recovery a complicated surgery, Sue faced a difficult road ahead. Instead of giving up, Sue let her mind wander through the forests of Borneo and created the children's novella "Pongo – Hands Through The Forest".
Born in the "Year of the Monkey" and having always felt an affinity for our primate cousins, Sue has had the plight of the orangutans in the back of her mind for many years. She is genuinely perplexed as to why nobody has really delved into their world via a literary platform before now.
"They are such a gentle species," said Sue.
"People have written stories featuring all kinds of animals, and I was waiting for someone to write one about orangutans, but it just never happened.
"This is a story that was waiting to be told."
Aimed at young teens and set for release in June this year, Pongo is a fictional t ale about a young orangutan named Pongo who enlightens t he reader of the plight of deforestation threatening his species.
A story set to educate and inspire those setting off on their own journeys into high school and beyond, Pongo encourages conservation and protection of our precious planet.
Teaming with the Orangutan Foundation International Australia and its founder Kobe Steele, an inspiration and advocate herself, Sue has pledged 15% of all book sales to go directly toward bringing the orangutan back from the brink of extinction before it's too late, and with the recent loss of Sudan, the last male white rhino in existence, this message of conservation could not come soon enough.
Sue does not see herself as an activist or a conservationist; but an advocate. She genuinely wants to start a movement, and used what could have been the end of everything to kickstart a new beginning.
Living proof that any situation can be tur ned into a positive with the right attitude, Sue believes that as we are the caretakers of the world, we must come together to protect those who cannot protect themselves.
This is a sentiment shared by many, with even Her Majesty The Queen getting in on the act. In her recent ITV documentary with David Attenborough entitled "The Queen's Green Planet", Queen Elizabeth II expresses her love of the environment, and how she hopes that many generations to come will still be able to enjoy the flora and fauna of today.
For more information about Pongo – Hands Through The Forest, or to pre-order, please visit: https://www.hellopongo.com/
Make the Most of the Bank Holiday with Carluccio's Bottomless Brunch
Put some added sparkle into your Bank Holiday Monday with Carluccio's. From London to Liverpool, Birmingham to Brighton, there's a Carluccio's restaurant near you offering you bottomless bubbles when ordering off its brand new breakfast menu.
For just £26 per person on 7th May, between 10am-1pm brunch lovers can choose any breakfast dish and combine it with free-flowing prosecco for up to 90 minutes.
Make the most of your Monday off with a delicious range of cooked breakfasts all inspired by Antonio's philosophy of MOF MOF – minimum of fuss, maximum of flavour – and featuring only the best quality ingredients, many imported from Italy, freshly prepared in-house.
The Magnifica Tradizionale ticks every cooked breakfast box: eggs with grilled smoky pancetta, sausage, sautéed mushrooms, tomato and toasted ciabatta. Veggies are looked after with a plate laden with eggs, courgette fritters, sautéed mushrooms, tomatoes and toasted ciabatta, whilst vegans can opt for baked borlotti beans, summer squash, tomatoes, spinach and toasted ciabatta.
Eggs come everyone's favourite way, be it Royale, Benedict, or the devilishly decadent Diavolo – fried eggs with tomato, spicy 'nduja, and Parmigiano Reggiano on toasted ciabatta. Fabulous French toast comes with an Italian twist by using panettone, ricotta-yoghurt, berries, honey and cinnamon.
Add some fizz to your Bank Holiday plans at your local Carluccio's, find your nearest here: www.carluccios.com/restaurants. Salute!
It's time to celebrate the woman who taught you all you know about being a badass or loving one.
Let's be honest, it doesn't matter whether your mom is more Gloria Steinem than June Cleaver, come Mother's Day you'll want to show her just how much she means to you.
www.lexiejordanjewelry.com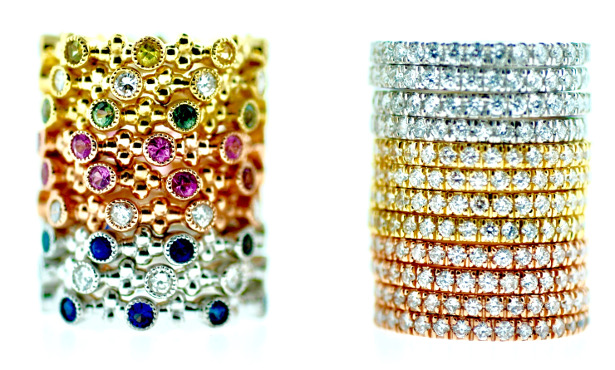 You appreciate her, you love her, you care about her. She's your mom, and she deserves something special. Celebrate the amazing mothers in your life with the perfect Mother's Day gift you know she'll love – jewelry. Our Mother's Day jewelry features a stunning selection of stackable rings, necklaces and bracelets that are ideal for layering and other pieces she's sure to love. Like her unconditional love for you, our Mother's Day gift ideas of gorgeous jewelry will make a lasting impression forever.
With all the Mother's Day gift ideas out there, customize one you know she will simply adore!
Lexie Jordan Jewelry is your one-stop-shop for the perfect Mother's Day gift. Here's to finding the perfect gift, even for the mom who already has everything.
Fine Jewelry Created by Hand & Designed with Love
Founded on the idea that jewelry could be more than an accessory, the Lexie Jordan Jewelry collection evolved through Cheryl Robert's intense love of beautiful jewelry. She designs pieces that inspire her. The Lexie Jordan Collection is curated for every Women – – inspired beautiful jewelry.
For the mom who is nail and manicure-obsessed, ManiGlovz is the perfect gift!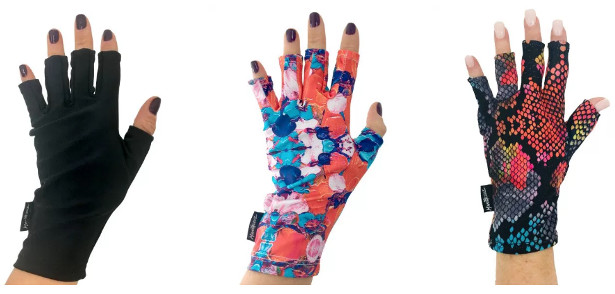 Dermatologist-approved and made in the US, these gloves are made with UV 50+ Protective Compression Tricot and hydrating Aloe Vera Microcapsules to protect hands from harmful UV rays when getting gel manicures.
http://maniglovz.com/shop/
Please let me know if interested in including and I can send over both high res imagery and samples for consideration.
In addition, I have the following gift sets that would be perfect for your segment 🙂
Let me know thoughts when you can – thanks so much! X
Brittanae
CocoRau's Power Bites are as delicious and indulgent as they are healthy! This raw, organic superfood, is handmade in small batches with the finest fresh and local ingredients available. Available in four amazing flavors and abundant in vitamins, minerals, antioxidants, and anti-aging properties, these yummy bites are also all sugar, gluten, soy, dairy, and GMO free. Gift boxes are priced at $21 and $42.
Lavender
Orange Bliss
Matcha
Espresso
Silly Chilly Hot Sauces are vegan, gluten-free and made from the highest quality ingredients. Get mom the gift basket so she can sample all three delicious flavors ($32 – Fresh Mango & Sweet Peppers, Serrano & Chipotle, Super Duper Habanero) or sign her up for one of the brand's workshops so mom can make her own special batch of hot sauce!
Royal Ghee ($35) – This whipped spread is chock-full of the most nutritive ingredients such as raw California wildflower honey, alkalizing greens, adaptogenic herbs and immunity-boosting mushrooms to provide a daily boost of nutrition and energy with the flavor of a decadent treat. Great for using in bulletproof coffee, teas, smoothies as well as on toast or even alone! Also available in a gift box option with a wooden serving spoon – $45.
Moms love getting a hot meal delivered!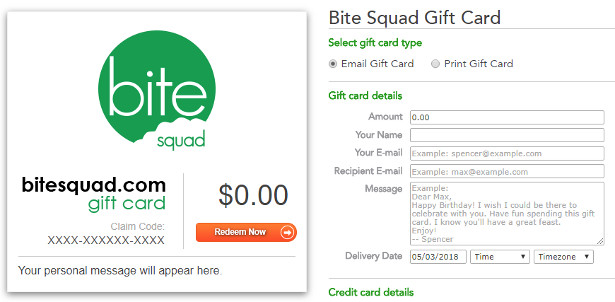 No shopping, prepping cooking, cleaning… no long lines or crowds… just a good hot meal in the comfort of their home, with the people they love! That's why I believe a food delivery gift card makes a perfect gift for Mother's Day. Moms can use it for a special meal on their special day – or save it for when they really need a break. As a mother myself, I'm a huge fan!
Food delivery is available in almost all cities now. And it's easy to buy and send a gift card online – making it an ideal choice for last minute gifting (we're all guilty!).
For more information on buying a food delivery gift card for mom, visit: https://www.bitesquad.com/gift-cards/purchase/.
Take yourself to a paradise island with a Glorious Coconut Hocus Pocus chocolate bar from The Grown Up Chocolate Company – famous for reimagining the bars we loved as children, but with an adult twist…
This delicious creation features two bars of creamy coconut ganache, luxuriantly topped with an indulgent fruit and nut jumble, enrobed in decadent milk chocolate.. the perfect treat for long summer nights.
Handmade in Harlow from the highest quality ingredients (and a sprinkling of love) just remember this is just for the grown-ups, so keep it from the kids!
£2.25 (65g)
www.thegrownupchocolatecompany.co.uk