Louie & Belle – the new Spring collection from BabyBjörn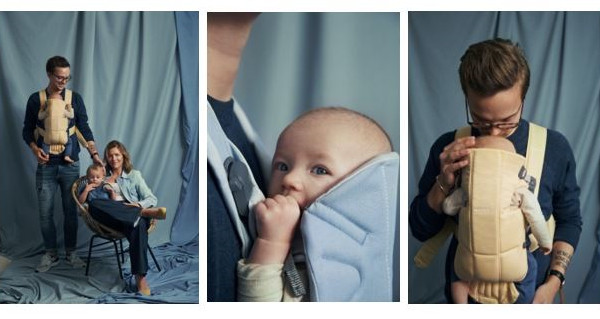 This Spring, BABYBJÖRN is delighted to present a new collection in partnership with the Norrman family. The collection is named after baby Louie and big sister Belle, and features Baby Carrier Mini, Baby Carrier One and Bouncer Bliss. The Louie & Belle collection is available in three colours – a sunny yellow and two lovely blues – all inspired by Spring. To coincide with the launch, mum Andrea and dad Linus, together with their two young children, are sharing their story with us. It's about how two became four in a short space of time, and about love, closeness and the importance of finding your own path in life.
Baby Carrier Mini and Baby Carrier One are two soft and ergonomic baby carriers that make it easy for parents to give their baby the important closeness that strengthens the parent-child bond from day one. The flexible fabric allows the babywearer to both see and feel that they're carrying their newborn in a natural position. The fabric gently hugs the baby's back, legs and hips, and provides good support so that they sit in a comfy, ergonomic position.
Baby Carrier Mini is a small, snug and simple baby carrier that mum or dad can put on quickly for frequent, short babywearing sessions. It's easy for the parent to unfasten the entire front section of the baby carrier to lift out their sleeping baby. It's perfect for the first months when the baby needs a lot of closeness around the clock.
With Baby Carrier One, a parent needs no assistance to easily and safely switch between carrying their baby facing in, facing out or on their back, once the child is ready. The baby carrier's fully adjustable size, seat area and head support mean that it can be adapted as the newborn baby grows and their needs change. Baby Carrier One has a sturdy waist belt and padded shoulder straps that relieve pressure on the wearer's back and shoulders and make it comfortable to carry the child up to the age of three years.
Bouncer Bliss is a cosy place for a baby to play or rest close by, while mum or dad takes a shower or prepares a meal. The bouncer rocks gently when the baby kicks their legs or waves their arms. Our baby bouncer doesn't require batteries – it runs on pure fun! Playing in the baby bouncer also helps the baby to develop their motor skills and balance. Bouncer Bliss can be used from newborn and up to the age of two years.
All fabrics that come in contact with the child's skin meet the requirements of OEKO-TEX Standard 100, Class 1 for baby products. This means that they are kind to a very young baby's skin and safe to taste.
Louie & Belle – the 2020 Spring collection is available in:
Baby Carrier Mini, Light yellow, Cotton (RRP: £74.99)
Baby Carrier One, Light blue/Light grey, Cotton Mix (RRP: £143.99)
Bouncer Bliss, Light yellow, Cotton/Sky blue, Mesh (RRP: £154.99)
The Louie & Belle collection will be available online and in stores from 31 March 2020. You can find more info about the products here: www.babybjorn.co.uk/baby-carriers/baby-carrier-mini/ , www.babybjorn.co.uk/baby-carriers/baby-carrier-one/ , www.babybjorn.co.uk/baby-bouncers/bouncer-bliss/
About the Norrman family
The Norrman family consists of mum Andrea, an influencer who works from home, dad Linus, who's on parental leave and looking after their children: big sister Belle, aged two, and little Louie, who was born in 2019. They live in Stockholm, Sweden, and enjoy spending their days together, getting to know the newest addition to the family, little brother Louie, and slowly but surely learning what it's like to be a family of four. For more info about the family (in Swedish), check out: Instagram @andreanorrman and the blog andreanorrman.se/
Looking to kick back with a loved one and have some special time together?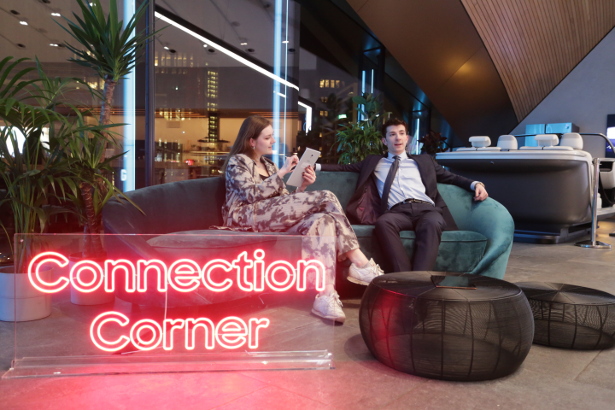 Couples, friends and families are invited to take a moment for each other in The Connection Corner. Within this bespoke area of Samsung KX, guests can enjoy a complimentary drink and spend quality time experiencing a range of virtual activities with their loved one.
Blind Date Contour – sketch your loved one's portrait without looking at the screen using the Tab S6
Couple shots – guests will be let loose with the S10 for the ultimate selfies
Available daily until 19th March:
Monday – Saturday: 1pm-2pm and 5pm-8pm
Sundays: 1pm-2pm and 4pm-6pm
Send an incredible poetic and gold message this Mother's Day… Lets Tell Mum that She Is Amazing And That We Love Her So Much!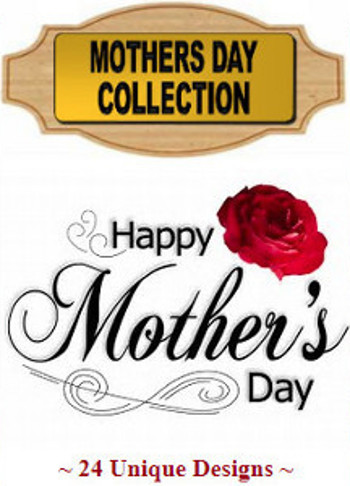 "The World's Most Elegant Frameable Metal Greeting Card"
Greeting Card Size – 5″ X 7″ Folded With Elegant Goldtone 2½" X 4½"
Metal Plate Mounted In Center & Blank Salutation Area Inside
Distinctive Frameable Metal Greeting Cards
Whether it be our stock metal greeting cards, or our custom cards, each card is "handmade," one-at-a-time, not mass produced, to ensure quality control over every card we sell! Our "World's Most Elegant Greeting Cards" are 5″ x 7″ in size and are produced on digital offset printers using recyclable 110 lb. card stock. Each card is coated with a UV protectant on the outside surface which produces a semi-gloss protective finish. The text and graphics are electro-thermally imbedded deep into a .002 guage "rust free" goldtone aluminum plate and faced with a polymer coating for added protection. The inside of each card, with either an ornate or sunset graphic design,has a white finish panel for your personal salutation.
F. Barish-Stern's award winning poetry and photographs are used exclusively for Greetings on Gold's revolutionary line of Frameable Metal Greeting Cards. All greeting cards ship within three business days of order date! Custom orders ship within 7 days. From the days of moses baskets the pride in these gifts is endless. Each Greetings on Gold card includes a recyclable envelope for mailing and gift giving.
And, remember that we have a 100% product guarantee on all our products.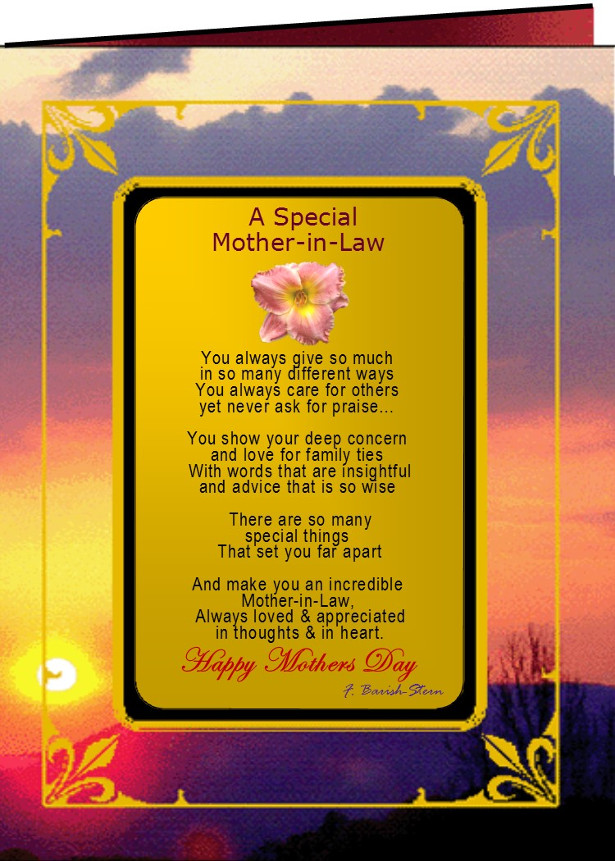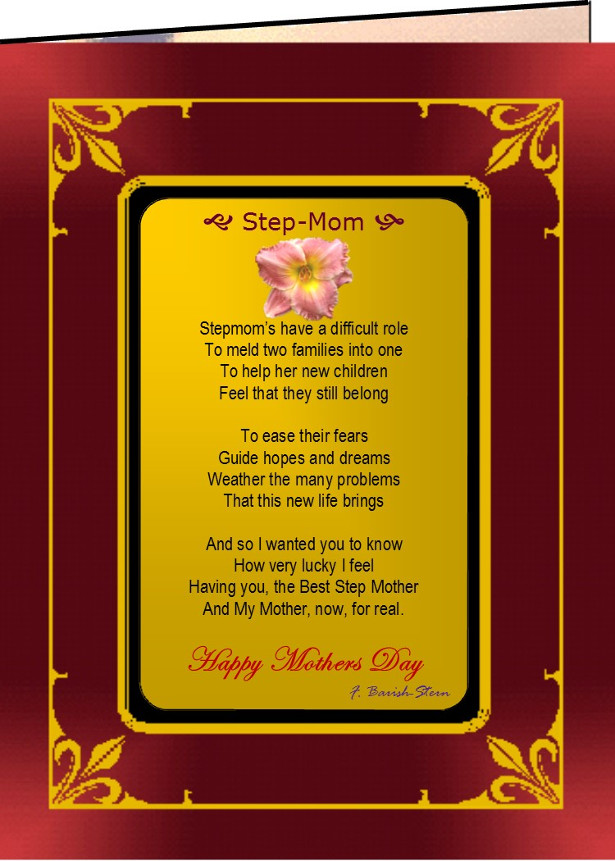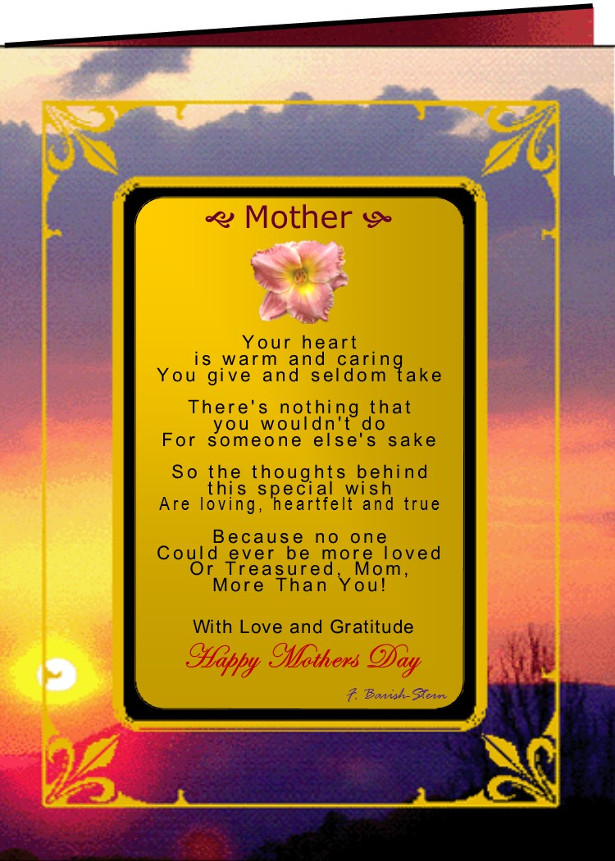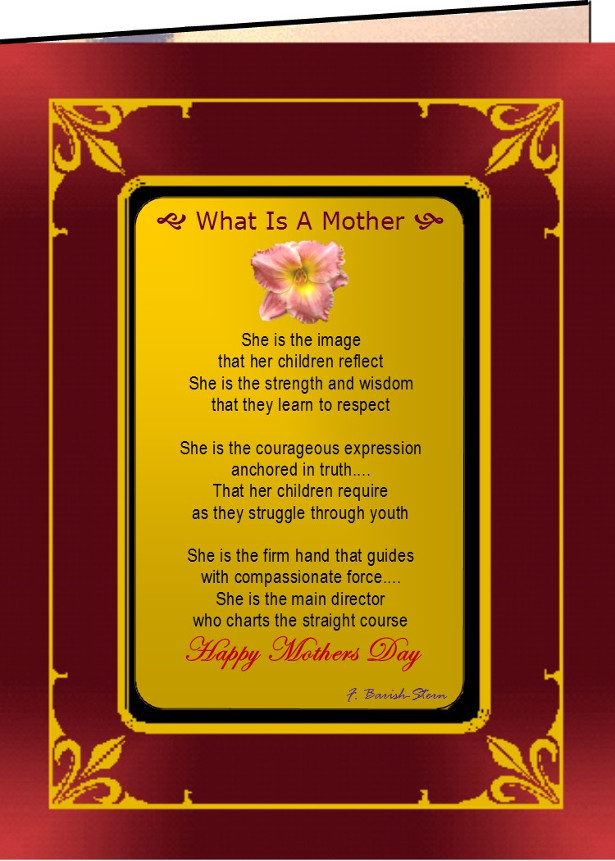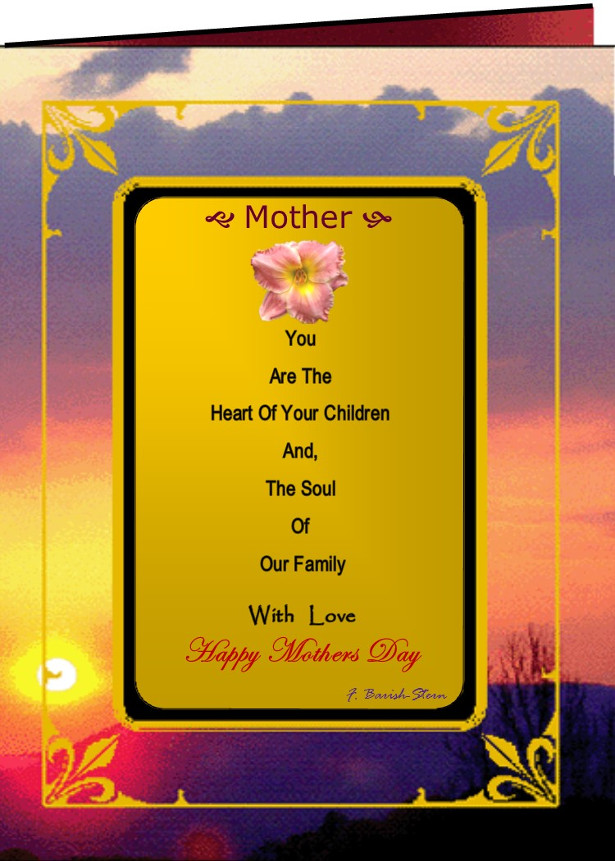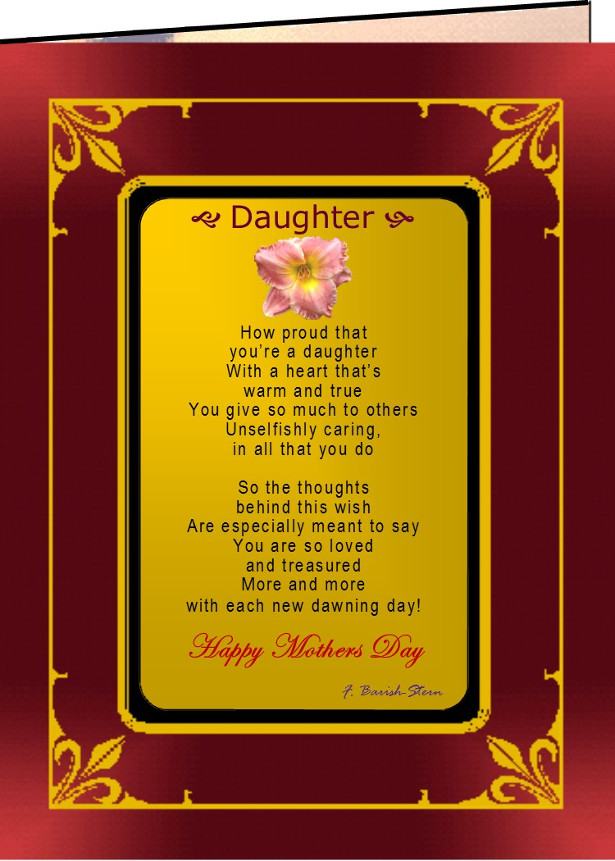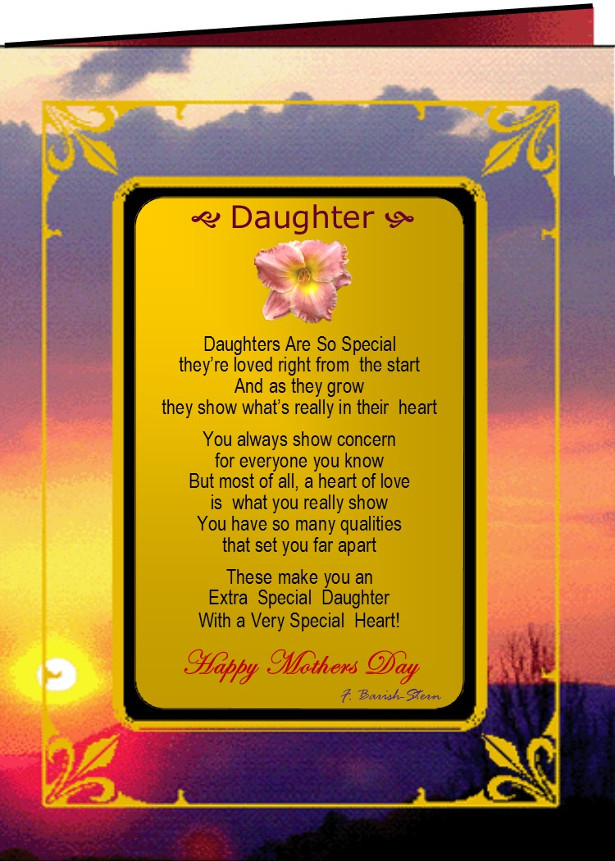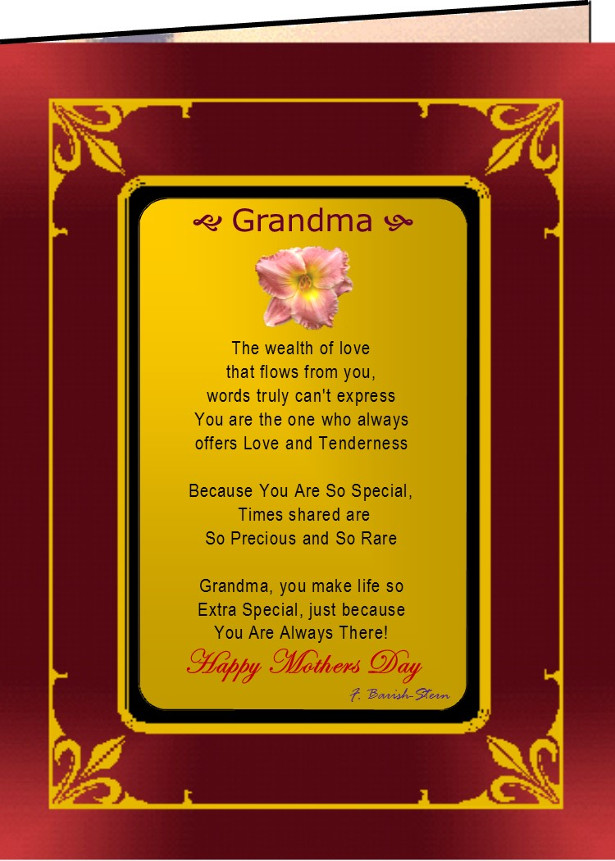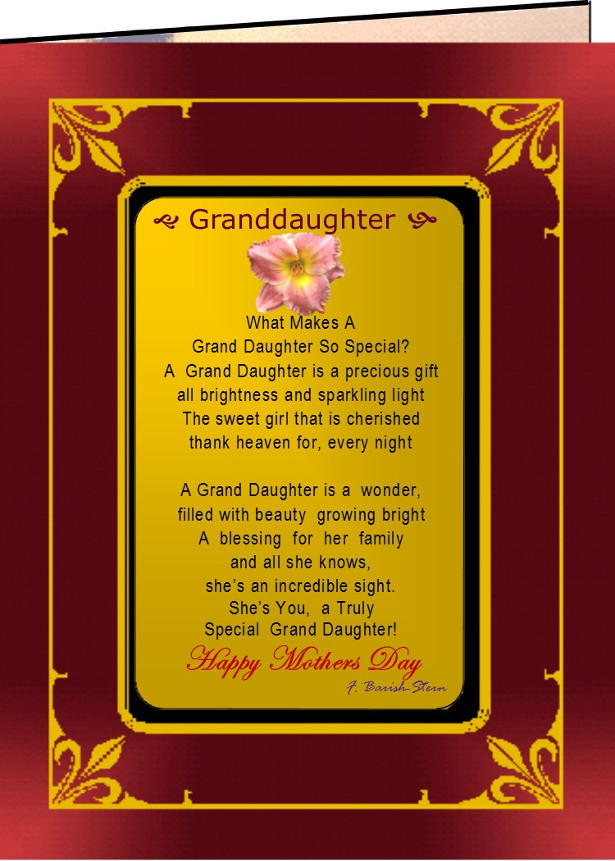 Stand Out With Ohelo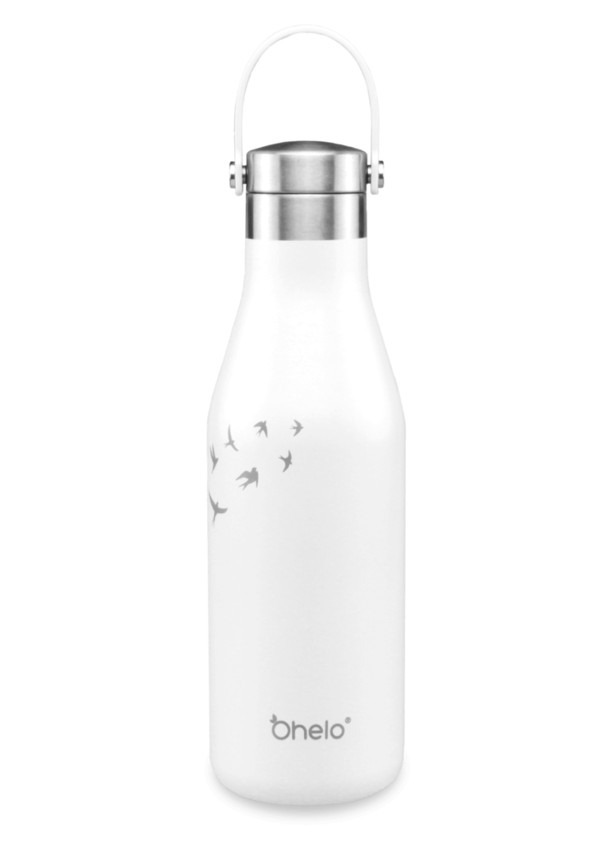 Ohelo create beautiful reusables that are durable, stylish and versatile. Their range of insulated stainless-steel products are designed in the UK with modern life in mind. Their versatility and durability allow them to be taken on hike or gentle stroll. Their vacuum insulation keeps drinks hot for 12 hours and ice-cold for 24. Their unique laser-etched designs offer consumers something more stylish than the mass-produced similar bottle shapes that surround us. The bottle has a soft carry strap which moves on stainless steel pivots.
Built to last, Ohelo has gone one step further than most, whilst being BPA free, they are also BPS and BPF free. The Ohelo bottle is made from double walled high grade 18/8 stainless steel. Its coating is slip free and is lead-free whilst the powder coat finish gives a chip-resistant, slip-resistant and high-quality finish. Their electropolished interior provides a high resistance to bacteria build up and is also easy to clean and stain free.
Eco-friendliness is in the forefront of Ohelo's creations and all-of their products are reusable and recyclable. Their packaging is free from single use plastics, made from recycled materials and is 100% recyclable.
The Ohelo bottle holds 500ml and is available in a range of colours from Ohelobotle.com Priced from £29
8 of the Best Spa Retreats for Mother's Day

This Mother's Day treat your mum to the luxurious spa retreat she craves. With Mother's Day on 22nd March, Health and Fitness Travel the wellness holiday specialists recommends the best Mother's Day wellness breaks for health-conscious Mums. From a spa carved into the dramatic Troodos mountains to soothing treatments that overlook sandy Mediterranean beaches, these spa retreats have everything your mum will need to restore calm and tranquillity to her life. Set in stunning destinations, including the lush green hills of the Yorkshire Dales and the sun-soaked shores of Spain, your mum is guaranteed to appreciate every moment of her spa retreat.
UK: Grantley Hall
Escape to the grandeur of Grantley Hall this Mother's Day for a weekend of pure luxury. Unwind in the serenity of the lush gardens and rolling hills of North Yorkshire, as you relax in the luxurious outdoor hot tub and hydrotherapy pool. Indulge your mum in a myriad of holistic spa treatments and therapies, before a nutritious meal together at one of the many sophisticated restaurants, or afternoon tea accompanied by the mellow sounds of the grand piano, for an extra special day she won't be able to forget.
Health and Fitness Travel (0203 397 8891 healthandfitnesstravel.com) offers 3 nights at Grantley Hall for £1,800pp. Price includes full board and a wellness programme.
Portugal: Palacio Estoril Wellbeing Pamper
Grant your mum the gift of calm this Mother's Day, as you both embark on a de-stressing journey to total relaxation, overlooking the Bay of Cascais in Portugal. Encouraging its guests to disengage from their daily stresses, Palacio Estoril creates a peaceful oriental ambiance designed to help you achieve complete serenity. When you're not being pampered at the world-renowned Banyan Tree Spa, re-energise in the dynamic pool, where varying water pressures massage the muscles to heal and restore the body, or discover sanctuary and seclusion in the Hammam.
Health and Fitness Travel (0203 397 8891 healthandfitnesstravel.com) offers 3 nights at Palacio Estoril for £665pp. Price includes breakfast, return transfers, and a wellness programme.
Italy: Almar Jesolo Spa & Relax
Overlooking the sparkling golden Jesolo beach near Venice, the Almar Jesolo is the perfect place to find inner peace and relaxation this Mother's Day. With a variety of exclusive massage techniques inspired by Ayurvedic tradition and Chinese medicine, help to restore balance at this exclusive haven. Alongside these practises, a private Pilates class will give the feeling of vitality by optimising postural alignment and muscle tone. Unwind at the end of the day with a salt steam bath, or in the seafront whirlpool tub, to regain personal rhythm and improve overall well-being.
Health and Fitness Travel (0203 397 8891 healthandfitnesstravel.com) offers 5 nights at Almar Jesolo Resort for £695pp. Price includes breakfast, return transfers, and a wellness programme.
Cyprus: Casale Panayiotis Spa Wellness Pamper
Carved into the dramatic slopes of the Troodos mountains, overhanging a rippling stream and bathed in Mediterranean light, the Myrianthousa Spa at Casale Panayiotis is the perfect destination for a mum craving tranquillity and seclusion. The Spa philosophy intertwines modern technology, with ancient practices and natural resources to create a calming energy that restores emotional and physical balance. Enjoy the healing powers of the natural local sulphur-spring waters with an ancient Bath Ritual, or indulge in a white wine body peel to rejuvenate the skin and body.
Health and Fitness Travel (0203 397 8891 healthandfitnesstravel.com) offers 3 nights at Casale Panayiotis for £550pp. Price includes breakfast, return transfers, and a wellness programme.
Malta: Kempinski San Lawrenz Spa
Perfectly situated in blissful countryside, surrounded by rural landscapes and scenic hills, Kempinski San Lawrenz offers a unique spa break that is sure to delight any mum. With treatments inspired by the four seasons: Spring, Summer, Autumn and Winter; experts will guide you towards complete relaxation of the mind and body, with treatments including a balancing facial, classic massage and body polish. Enjoy a mud or clay wrap, before feeling reborn by a cleansing body foam massage to experience the positive skin benefits of Hammam bathing and cleansing rituals.
Health and Fitness Travel (0203 397 8891 healthandfitnesstravel.com) offers 4 nights at Kempinski San Lawrenz for £565pp. Price includes breakfast, return transfer, and a wellness programme.
Spain: Marbella Club De-stress & Unwind
Treat your mum to some sunshine on Mother's Day with this wellness break, located on the golden shores of Spain. Allow her to take some time out of a hectic lifestyle and press pause on the pressures of everyday life on this de-stressing and relaxing healthy holiday. With a combination of personalised training sessions, health consultations and emotional coaching sessions, learn how to alleviate symptoms of stress and holistically recharge the body. Relax the mind with soothing spa treatments and Thalassotherapy sessions that overlook the sapphire ocean stretching out in front.
Health and Fitness Travel (0203 397 8891 healthandfitnesstravel.com) offers 4 nights at Marbella Club for £1,785pp. Price includes breakfast, return transfers, and a wellness programme.
Portugal: Conrad Algarve Relax & Pamper
Designed to restore and rejuvenate the mind and body, this deep immersive experience set in the stunning golf resort of Quinta do Lago, will return you to an optimum state of wellbeing. Unwind in the soothing and relaxing holistic spa with exotic treatments that are perfectly complemented by local therapies. Choose to have your treatments outdoors in the private cabanas attached to each room, as you pamper yourself with an aromatherapy facial or bespoke treatment. This highly personalised experience will leave you feeling revived and refreshed after a well-deserved break.
Health and Fitness Travel (0203 397 8891 healthandfitnesstravel.com) offers 2 nights at Conrad Algarve for £785pp. Price includes breakfast, return transfer, and a wellness programme.
UK: Glass House Retreat
If you're pushed for time this Mother's Day, then you don't have to venture far with this rejuvenating detox retreat, set in the heart of the Essex countryside. With expert support, cryotherapy, revitalizing spa treatments and exquisite hand-crafted plant-based meals, your mum is guaranteed to enjoy the health benefits and healing power of the natural produce and treatments. Treat yourselves to a hydrating facial, deep tissue massage, or invigorating body wrap to replenish the skin's natural hydration or unwind in the Himalayan salt sauna for zen-like relaxation.
Health and Fitness Travel (0203 397 8891 healthandfitnesstravel.com) offers 2 nights at Glass House Retreat for £421pp. Price includes full board and a wellness programme.
Premium Dutch Gin 1689 launches new pink gin expression, The Queen Mary Edition, in UK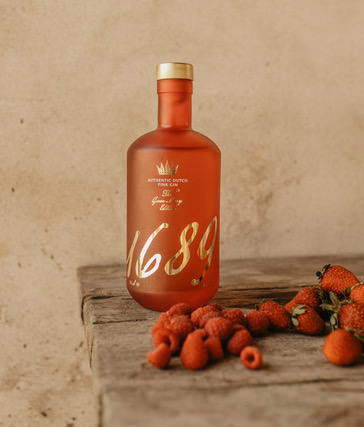 A new expression from Gin 1689, The Queen Mary Edition, is being launched in the UK just in time for Valentine's Day. Based on the same recipe as the original Gin 1689, The Queen Mary Edition is designed to reflect the 17th century when the world's first pink gin was created after mixing the original spirit with bruised strawberries and raspberries.
Founders of the Amsterdam Craft Gin Company, Alexander Janssens and Patrick van der Peet, created Gin 1689 based on an original 300-year-old recipe from the time of King William III of England, also known as William of Orange, and Queen Mary II, found in the archives of the British Library.
The founders spent two years searching the archives of the British Library for the recipe whilst living in London and were excited to uncover the secret recipe in the rare books section. The recipe lists the original ingredients, but the exact quantities were concealed by a code created by Distillers of London, which proved unbreakable. The founders acquired the exclusive rights to the recipe and tasked the master distiller at Herman Jansen in the Netherlands, a family distillery dating back to 1777, to recreate the gin recipe for them.
Gin 1689 – The Queen Mary Edition is, like the original expression, a classic juniper style spirit with botanicals such as dried quince and pippin (apple), lemon and orange peel, nutmeg, aniseed, and clove. The addition of the strawberries and raspberries gives this first Dutch Pink Gin a pink hue and red fruity nose, which blends well with the spiciness of the original gin.
It is a 100% sugar-free pink gin in a distinctive royal red bottle with luxurious gold lettering. Best served with premium Indian tonic, ice, and garnished with sliced strawberries.
Janssens says, "We are really excited to introduce Gin 1689, The Queen Mary Edition to the UK. It follows on from the successful launch of the original Gin 1689 last year and continues to celebrate its Dutch heritage. It is the rebirth of an ancient premium gin recipe dating back from the time that the gin craze started in the UK. With our distinctive packaging and great tasting liquid, we're confident that we can make a mark here. I was thrilled to discover the recipe whilst working in London and spending time in the British Library, as we knew William of Orange brought his Jenever recipe over to England when he became King; the beginning of gin's popularity.""
RRP: From £37.95 for 70cl ABV: 38.5%
Available from: Master of Malt
www.gin1689.com
Instagram: @enjoy_gin1689, Facebook: @gin1689
IKEA's top selection of gifts to treat the wonderful women in our lives.
Why not break with the tradition of busy restaurants and spend quality time at home, treating mum to some much-deserved relaxation. From KAXHOLMEN photo frame to display memorable moments, to SYMFONISK table lamp with inbuilt speaker to play her favourite songs, IKEA has a great range of gifts to give this year.
Pamper mum with warm sentimental gifts that'll leave her relaxed. Textiles such as throws, rug and cushions will help create the perfect environment to unwind; with the MÅLARBORSTE cushion cover's brushstroke pattern bringing a feeling of warmth to any living area.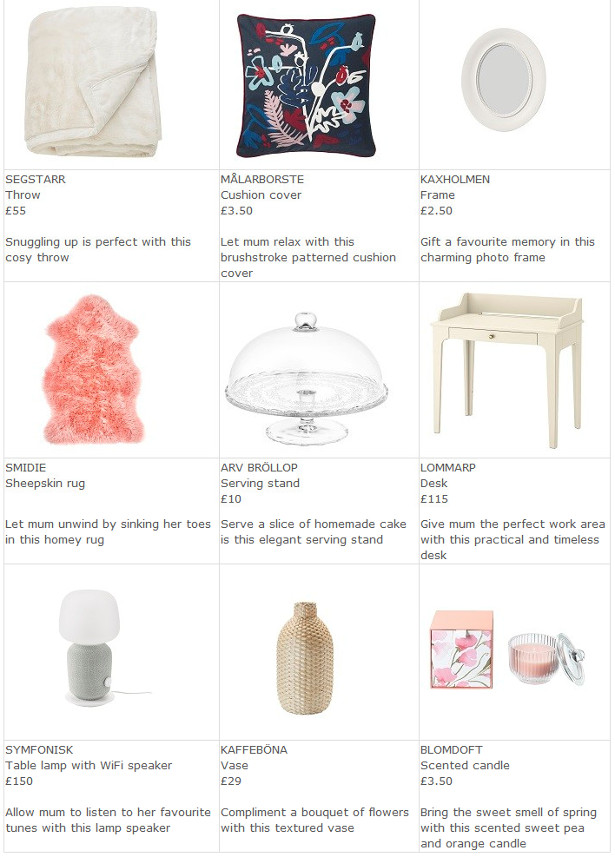 Anyone for tea, Mum?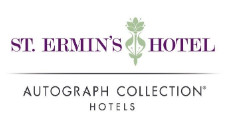 Set in the elegant Crystal Ballroom with soft live music and a stylish gift for all mothers being treated, this year's Mother's Day Afternoon Tea at St. Ermin's Hotel, Westminster offers delicate savoury bites, as well as seasonal sweet treats with unlimited Champagne – it is the weekend – for £59pp.
www.sterminshotel.co.uk/eating-drinking/afternoon-tea/
Created by Head Chef, Alexander Boyd, the celebratory tea includes Pear & chamomile macaron, Key lime pie, Apple mousse, vanilla biscuit & cinnamon and Cardamon sponge, white chocolate & carrot; kids also receive a special young gardeners' pack from Mud & Bloom including organic seeds to take home.
All teas are served with freshly baked scones, clotted cream and homemade jam.
Located just around the corner from St James' Park tube, arrive in the hotel's pretty tree-lined courtyard, make your way to the beautiful Crystal Ballroom and sit back and relax with a delectable tea and unlimited bubbles. The younger members of the family can enjoy their very own teatime delights and go on an adventure to see the Hotel's 350,000 Buckfast Honey bees hard at work on the third floor Bee Terrace! St Ermin's Hotel are proud to have their very own rooftop garden in addition to their busy bee colony and the new afternoon tea has been created to showcase the very best fresh produce of the season, taking inspiration from our own urban idyll with ingredients straight from the roof and honey from our bees…
Magic unfolds:
Bang & Olufsen's Beovision Harmony now available in South Africa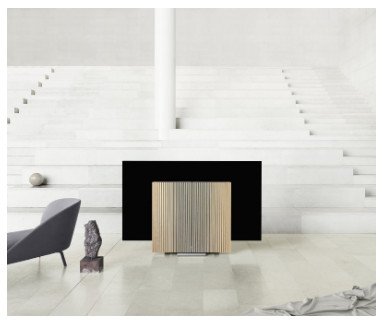 Like a butterfly opening its wings, two meticulously crafted oak and aluminium fronts fan out, and a thin screen rises to perfect viewing height. Beovision Harmony is a stunning piece of design that once again demonstrates Bang & Olufsen's uncompromising approach to design, craftmanship and sound performance.
Bang & Olufsen recently unveiled Beovision Harmony — a TV experience that elevates the design of any living space and fills it with spectacular sound. When Beovision Harmony is turned off or just playing music, the thin screen rests close to the floor, partially covered by two meticulously crafted oak and aluminium fronts, which house the powerful sound centre. When Beovision Harmony is turned on, the two fronts fan out — like a butterfly opening its wings — and the screen rises to the perfect viewing height. Turn off the TV, and the finely choreographed sequence plays out in reverse.
"Pristine picture performance combined with truly immersive sound ensures a mesmerizing viewing experience. But the presence of a big screen is rarely a welcoming addition to living spaces. With Beovision Harmony, we wanted to create a meaningful object for interior that reduces the visual presence of the TV and transforms it into something that people will develop an emotional attachment to", says John Mollanger, Bang & Olufsen's Executive Vice President of Brand and Markets.
The crafted oak and aluminium fronts house sublime technical instruments, delicately tuned by hand and ear to reveal all details of music and sound. The intricate grading pattern is carefully designed to maximize acoustic performance of the three-channel, fully active DSP-based sound centre. Paired with LG's top-class 77" or 65" OLED screen — featuring brighter, self-illuminating pixels and stunning colour — this paragon of home décor and luxury entertainment brings new life to movies, sporting events and must-see shows.
Standing on the shoulders of giants
The concept behind Beovision Harmony builds on some of Bang & Olufsen's most cherished products. The Capri series, introduced in 1959, was designed to fully integrate with the living room. Hence the TV was built in teak, which was the preferred wood for furniture at the time. The 1964 Beovision Capri 611 FM SJ TV even integrated both a TV and a radio into a single cabinet, allowing people to hide the electronics completely when not in use.
"We have been sharing an obsessive passion for almost 100 years, and it has been a mission of ours to perfect the techniques used to reproduce sound and vision and to embody it in a design that people are proud to have in their homes. Wood has always been an important aspect of Nordic architecture and furniture design because of its individual character, robustness and versatility, and we are proud to carry this forward in our Beovision Harmony", says John Mollanger.
Home-filling entertainment
Beovision Harmony is designed as a centrepiece for home entertainment. Boasting a robust speaker system with serious sound capabilities, Beovision Harmony offers impressive music streaming with integrated music services like Tune-In and Deezer. You can also stream directly from your smartphone via Apple Airplay 2, Chromecast built-in or Bluetooth. Beovision Harmony also comes with LG's most recent webOS 4.5 platform, which allows you to access your favourite media service providers such as Netflix, Amazon and YouTube.
Beovision Harmony also integrates seamlessly with Bang & Olufsen's growing collection of multiroom products. For those looking to immerse themselves in first-class surround sound, Beovision Harmony comes with a built-in 7.1 surround sound decoder, making it possible to connect up to eight Beolab speakers such as Beolab 18, Beolab 50 and Beolab 90.
All sources and connected devices can be controlled with the Beoremote One — a beautiful piece of technology that has been ergonomically designed and crafted from a single piece of extruded aluminium.
Pricing and availability
Beovision Harmony, including the LG OLED C9 77" TV optimised for Bang & Olufsen, will be available with a combined oak wood/aluminium front (RRP from R395 000) or a combined grey melange two-tone fabric/aluminium front (RRP from R375 000). The two placement options: floor stand and wall bracket, are included.
Beovision Harmony, including the LG OLED C9 65" TV optimised for Bang& Olufsen, will be available with a combined oak wood/ aluminium front (RRP from R275 000) or a combined grey melange two-tone fabric/ aluminium front (RRP from R255 000). The two placement options: floor stand and wall bracket, are included.
Beovision Harmony is exclusively available at the following Bang & Olufsen stores in South Africa:
Bang & Olufsen of Silo, Cape Town
Bang & Olufsen, Sandton City
Bang & Olufsen of Melrose Arch
Bang & Olufsen of Mall of Africa
Follow the conversation at @bangolufsen on Instagram, Facebook, Twitter and YouTube using #beovisionharmony
The Bread Box partners with moguls in the cooking industry to launch a cooking studio
10 February 2020 – Saturday, 8 February 2020 marked a successful cooking and baking launch for bakery, The Bread Box which is situated in Midrand.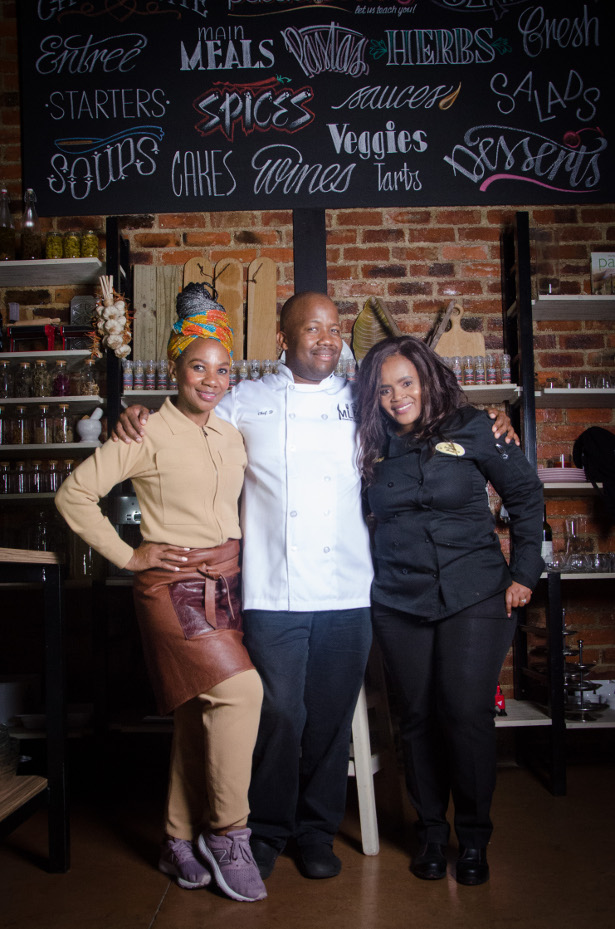 CAPTION: From left to right: Renowned chef and actress Lucia Mthiyane, MLP Events and Catering Executive Chef, David Molopyane and owner of The Bread Box Matlhogonolo Ledwaba at the grand launch.
The launch was well attended and was even graced by some high-profile individuals, including Miss Jaqcui Mpondo Hendricks, president of the Johannesburg chamber of commerce, Mr. Sibusiso Sepeng, JCCI Sandton branch chairperson.
The Cooking and Baking studio was launched in partnership with MLP Events and Catering Executive Chef, David Molopyane and renowned chef and actress Lucia Mthiyane. It will offer families, individuals, and corporates interested in sharpening their skills in the kitchen, fun and interactive cooking and baking classes. Attendees can expect lots of enjoyable moments, team building activities while also learning from our chefs, who will share their knowledge and wisdom.
"We are very excited to have taken this next step in our journey. The Bread Box offers scrumptious bakery goods and the launch of the studio now means that we can expand our offering by hosting cooking events and also share the joy of cooking and baking with others," says Matlhogonolo Ledwaba, founder of The Bread Box.
The Cooking studio is equipped for the conducting of cooking classes and hosting of various intimate events. The studio can accommodate up to 20 people for cooking classes. The studio is also ideal for hosting cooking parties or birthday parties for kids.
"This was a great moment for MLP Events and Catering, and we are excited for this great partnership and the opportunities that it will present," concludes Chef David.
To book individual or group cooking and baking classes, visit www.thebreadboxbakery.co.za.
The Bread Box will also host a singles V-Day party on the 14th of February in partnership with Chef Lucia Mthiyane. Don't miss out, book now and join us for a great evening with scrumptious food.
Individual Colour and Charm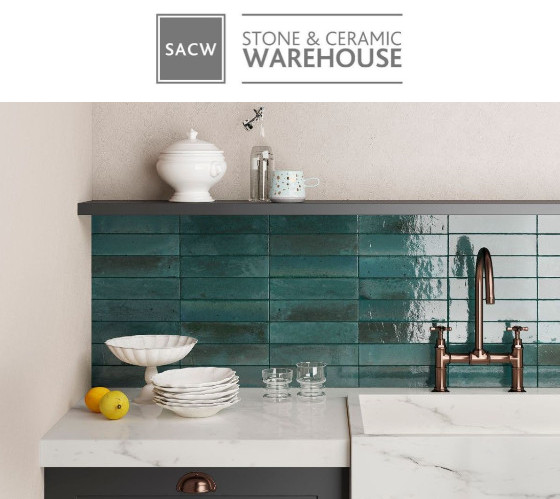 The Stone and Ceramic Warehouse is introducing two new ranges of decorative tiles, reflecting what is predicted to be one of this year's top interior trends – individuality. The new Loom and Fez collections will add style and vibrant colour to any space.
Pictured Above: Loom – Blue, £72.00 per m2
Loom
Contemporary and characterful, the new Loom collection is available in six vivid colours: green, blue, musk, griege, black and white. These decorative porcelain tiles have variations in colour and texture, giving them an individual patina and quality while their high-gloss finish reflects light creating a sense of space. Measuring 6 x 24cm, they can be laid either horizontally, vertically or herringbone and are suitable for both walls and floors. Priced at £72.00 per m2.
Send an incredible poetic and gold message this Mother's Day… Lets Tell Mum that She Is Amazing And That We Love Her So Much!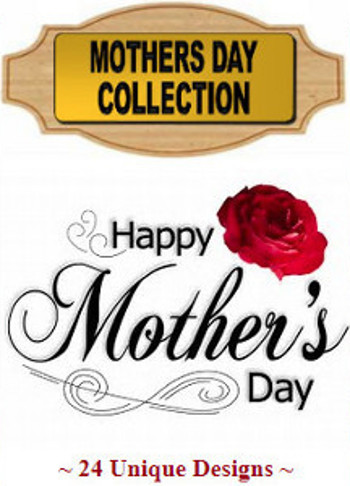 "The World's Most Elegant Frameable Metal Greeting Card"
Greeting Card Size – 5″ X 7″ Folded With Elegant Goldtone 2½" X 4½"
Metal Plate Mounted In Center & Blank Salutation Area Inside
Distinctive Frameable Metal Greeting Cards
Whether it be our stock metal greeting cards, or our custom cards, each card is "handmade," one-at-a-time, not mass produced, to ensure quality control over every card we sell! Our "World's Most Elegant Greeting Cards" are 5″ x 7″ in size and are produced on digital offset printers using recyclable 110 lb. card stock. Each card is coated with a UV protectant on the outside surface which produces a semi-gloss protective finish. The text and graphics are electro-thermally imbedded deep into a .002 guage "rust free" goldtone aluminum plate and faced with a polymer coating for added protection. The inside of each card, with either an ornate or sunset graphic design,
has a white finish panel for your personal salutation.
F. Barish-Stern's award winning poetry and photographs are used exclusively for Greetings on Gold's revolutionary line of Frameable Metal Greeting Cards. All greeting cards ship within three business days of order date! Custom orders ship within 7 days. Each Greetings on Gold card includes a recyclable envelope for mailing and gift giving.
And, remember that we have a 100% product guarantee on all our products.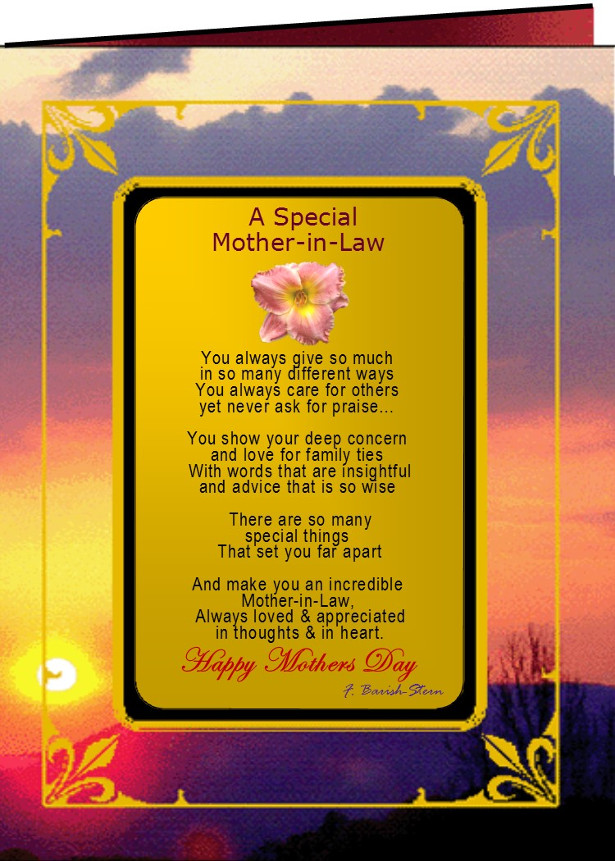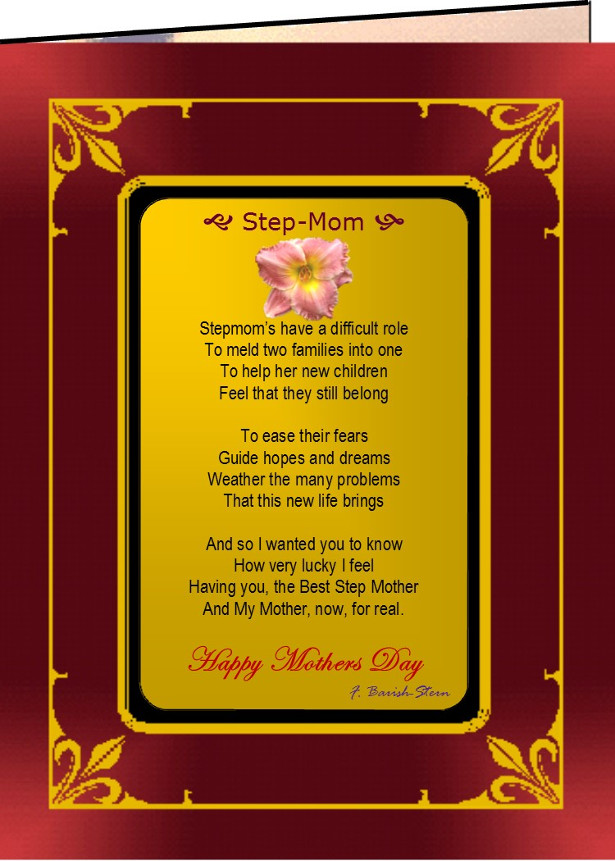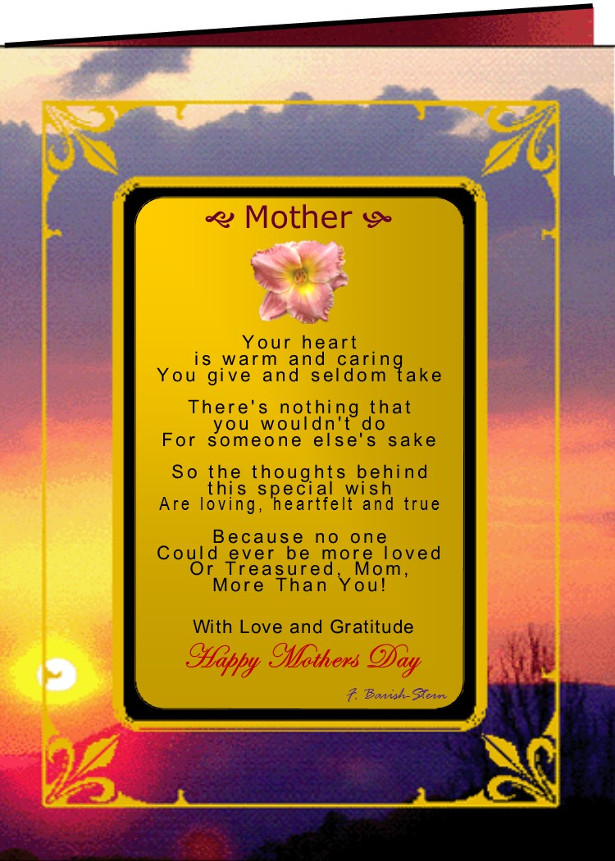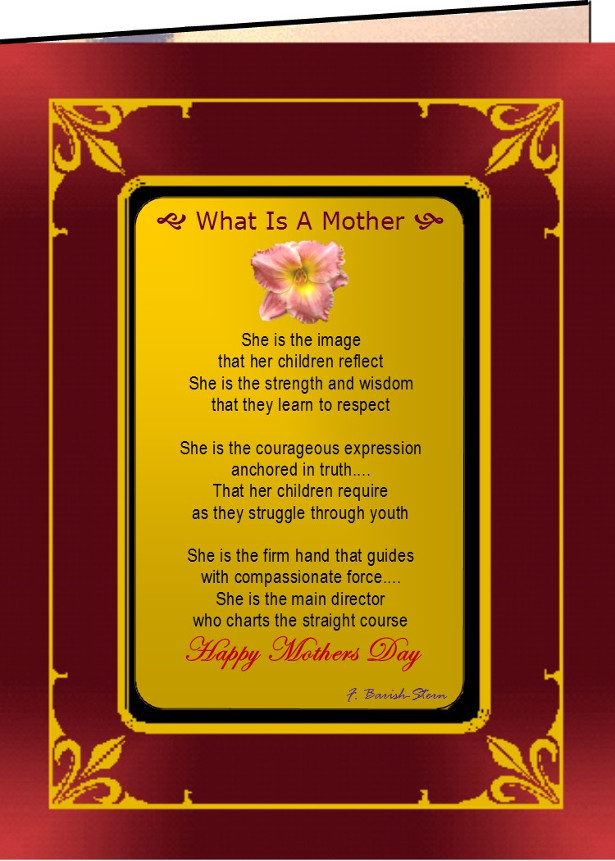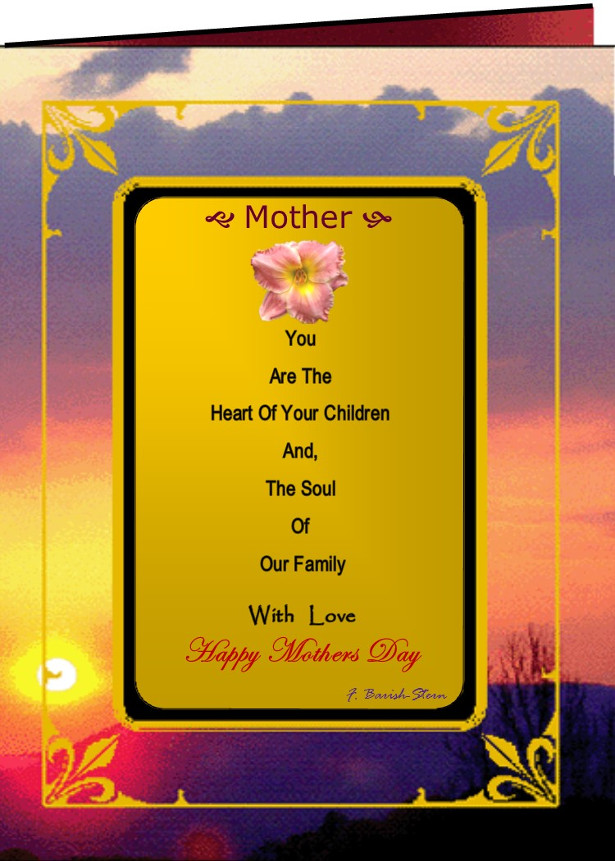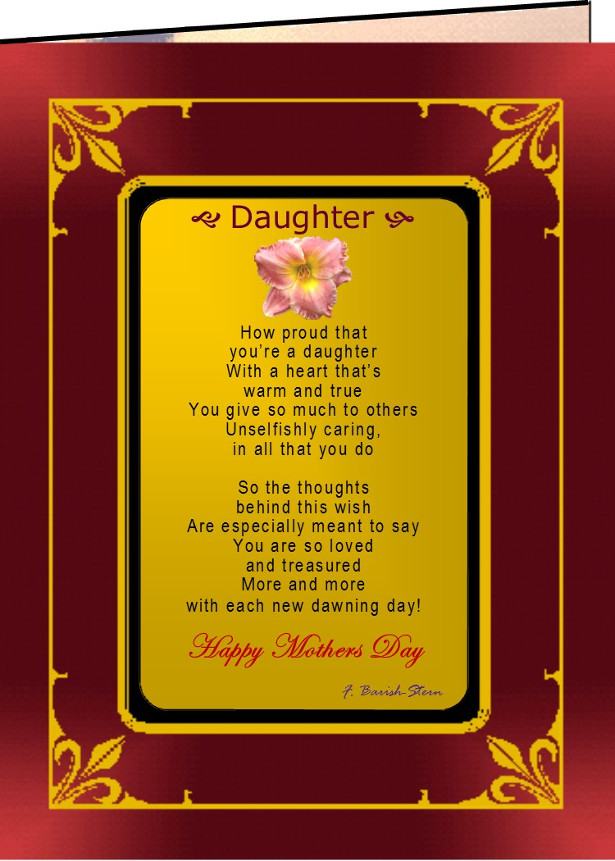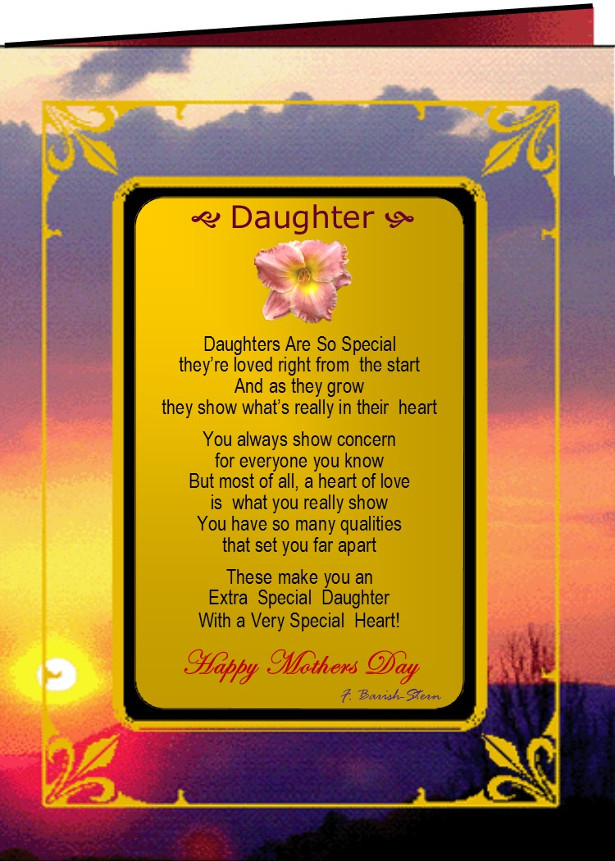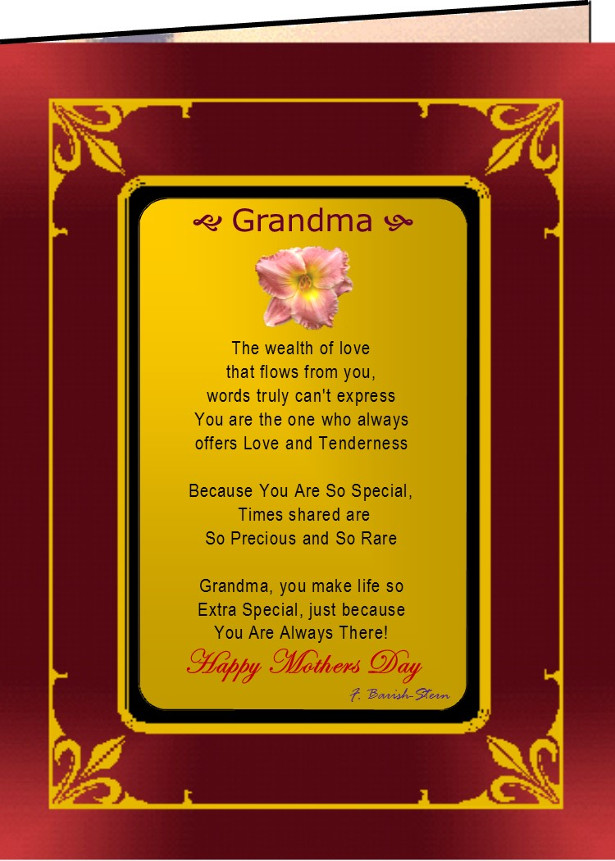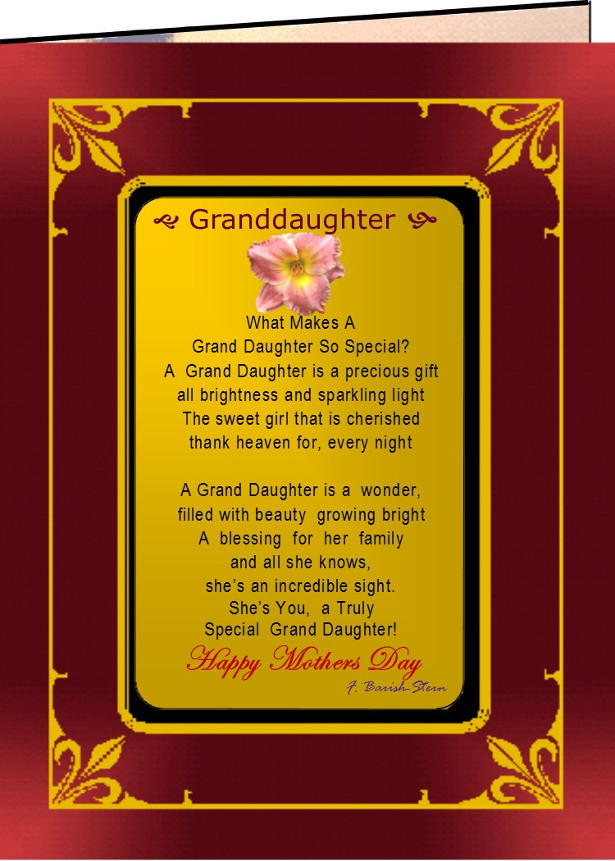 TOG24… Such Great Mother's Day Gifts… Shop for Mum.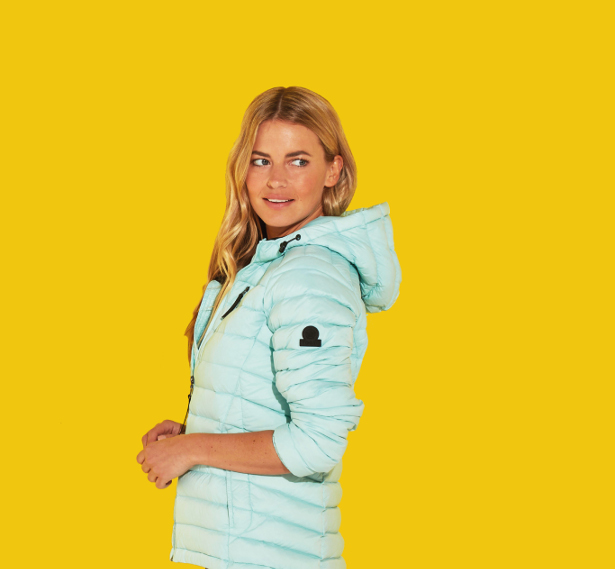 FACEBOOK | INSTAGRAM | TWITTER | PINTEREST
TOG24, the family-run retailer with 60+stores across the UK. Their new Spring Summer collection makes great gifts for Mother's Day and mothers who are fans of watching live rugby and spending time in the outdoors
TIDE WOMEN'S JACKET £90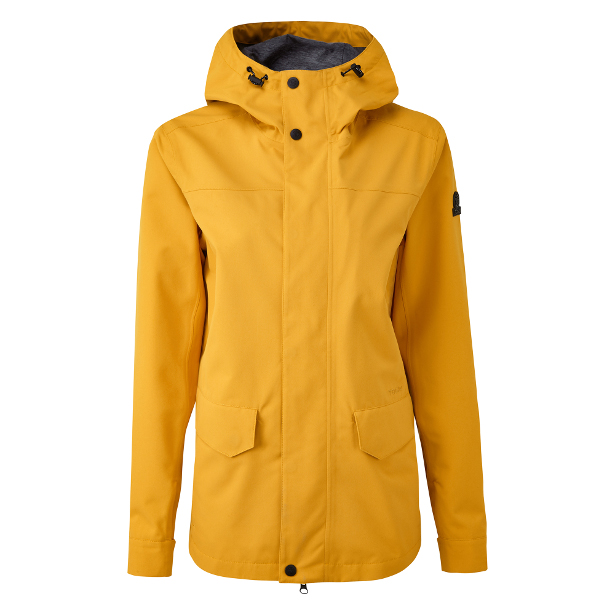 When it's too warm for a coat but could rain at any moment, the Tide Women's Jacket is your go-to. It has all the relaxed looks of pure cotton twill but shrugs off rain to keep you completely dry.
One the best jackets for casual weekends with friends, we designed it with an internal drawcord to give a flattering shape come rain or shine. In colours reminiscent of the Yorkshire seaside and coastline, it has a fixed hood that you can pull in close over your head when it's raining hard.
High rated high spec waterproof (10K) and breathable (10k)
Cotton-look fabric
Windproof
Fully taped seams
Water repellent coating
Smooth grey marl lining
Full length covered zip with press studs and magnets
Adjustable hood
PIER waterproof jacket £150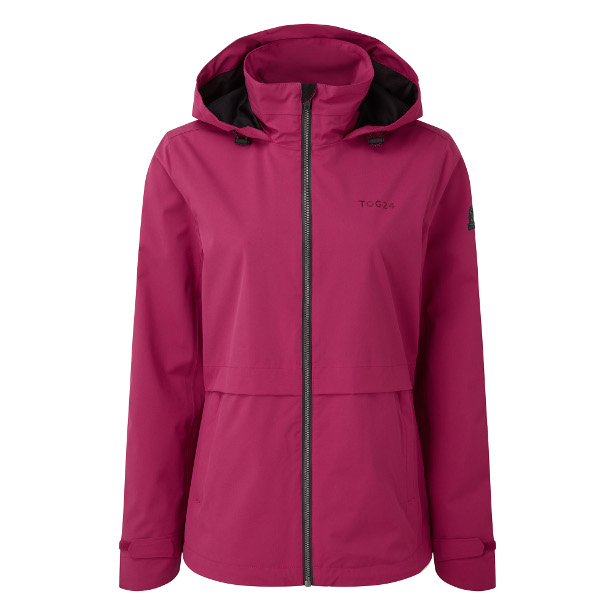 In gorgeous colours inspired by a trip the TOG24 design team made to the Yorkshire seaside, this fully waterproof outdoor jacket has a slight stretch. That makes it very easy to wear as well as giving you total protection from the elements. The back has a hidden opening for extra ventilation and inside is a mesh lining in the body, with smooth taffeta in the sleeves to make it easy to slip on and off.
The deep collar is really cosy and design details include angled cuffs and a hem that's slightly dipped at the back. For total rain protection, the hood is adjustable with pullers and a wired peak so you can shape it to your face. Two zip up pockets come in really handy, and it's discreetly branded with the TOG24 logo on the chest and our iconic Yorkshire Rose badge on the sleeve.
High rated waterproof (10K) and breathable(10K)
Matte stretch fabric
Windproof
Fully taped seams
Water repellent coating
Waterproof zips
Lightweight mesh lining in the body
Smooth taffeta lining in the sleeve
Adjustable hood with wired peak folds into collar
Chunky touch-close cuff adjusters
Back ventilation
Printed logo on chest
Ellerby sweatshirt £40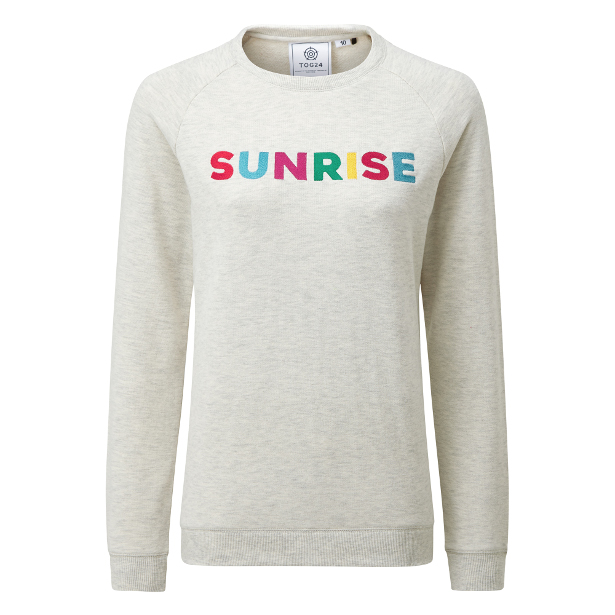 Typography and colours seen in the arcades and shopfronts of Yorkshire's seaside towns inspired the supersoft Ellerby sweatshirt for women, from TOG24. Cotton rich with a loopback finish, this lighter weight summer sweatshirt has a relaxed fit with raglan sleeves and ribbing at the cuffs, hem and round neck, and looks great with jeans and trainers.
Appliqued letters in vibrant colours spell out SUNRISE to put you in a good mood from dawn to dusk, all summer long. Branding is very subtle with a small woven Yorkshire rose label on the hem.
Supersoft
Lighter weight cotton-rich fabric
Crew neck
Raglan sleeves
Ribbed cuffs, hem and neck
Ginny stripe jumper £40
In a fresh twist on the classic striped jumper, this one is given a new look for the new decade with flattering gradient-effect stripes. Knitted in a silky smooth yarn, it feels beautifully soft and drapes like a dream. Wear it over a camisole or vest for an effortlessly chic summer look that will do you proud.
Supersoft and lightweight
100% Viscose
Crew neck
Ribbed cuffs, hem and neckline
Small woven label on side seam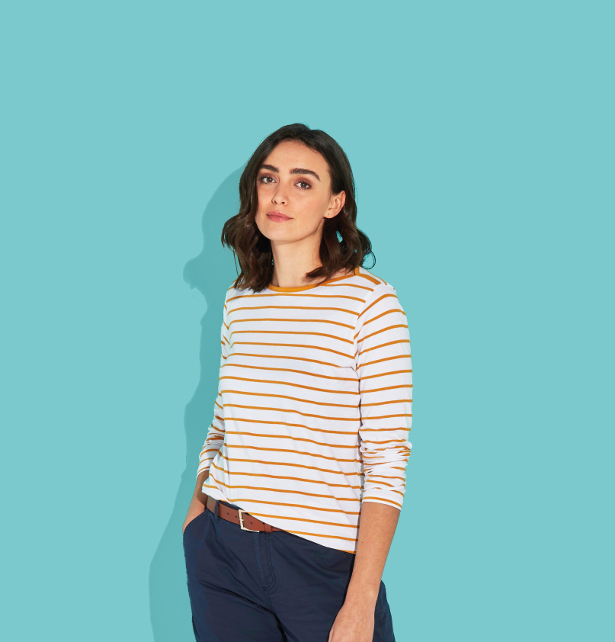 Tower Kettle and Toaster Sets
£99 Current Price
*Available in Black/Rose Gold or White/Rose Gold
Matching kettle and toaster set
Comes with tea, coffee and sugar canisters
1.7 litre kettle capacity – make up to 7 cups of tea
Toaster makes 2 slices at once
Automatically centres bread for thorough results
Nostalgic Mother's Day Experiences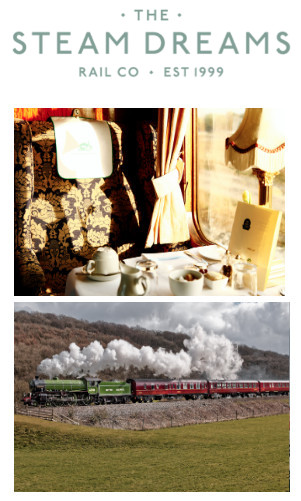 This Mother's Day, the Steam Dreams Rail Co., has two special nostalgic days out that are perfect gifts to treat equally special mothers…
On Sunday 22nd March 2020, choose from either a trip travelling from London Paddington to historic Winchester from £79pp* or a Hampshire Coast Cream Tea Tour from £49pp**, taking in the beautiful views of the South Coast. With allocated seating in vintage carriages, the trains are pulled by magnificent steam locomotives such as the iconic Mayflower, one of only two surviving B1 Class engines, built in 1948.
During the London to Winchester trip, dining passengers will enjoy a Champagne breakfast and a two-course meal with a special gift for ladies. After steaming into Winchester, enjoy a day exploring its magnificent Cathedral, legendary Castle and boutique shops or join an optional excursion (supplement applies) to the stunning Mottisfont.
Alternatively, celebrate Mother's Day departing from Winchester and travel by steam locomotive to Littlehampton past Portchester Castle, the Spinnaker Tower and the Solent whilst indulging in a delicious Champagne afternoon tea, not forgetting an extra treat for the ladies travelling.
The Steam Dreams Rail Co., also offers the option of gift vouchers starting at £50 with a choice of over 40 evocative days out by steam train throughout the year travelling to cathedral cities, coastal towns, beautiful gardens and historic sites across the UK. Delivered as a gift voucher, either by post or email, these trips will delight anyone with a love of history, nostalgia or unique experiences.
To purchase a Mother's Day Special steam train trip or gift voucher please call the Steam Dream Rail Co., Booking Office on 01483 209888
9am – 5.30pm on weekdays or purchase online at
www.steamdreams.co.uk

Choose Katherine Hamilton for Mother's Day:
luxurious lingerie & loungeware to feel and look amazing
FACEBOOK | INSTAGRAM | TWITTER | YOUTUBE
Discover the magic of Katherine Hamilton and celebrate the leading lady in your life this Mother's Day. The women you admire, who make you laugh, are a shoulder to cry on, who you just can't live without, who deserve something special. Mums, sisters, daughters, best friends, girlfriends, wives, partners, aunts, cousins, colleagues, and YOU!
Katherine Hamilton is the British, luxury lingerie brand specialising in larger cups and smaller bands, combining luxury materials from silk to French Leavers Lace, for a superior technical fit and comfort. This independent UK brand redefines luxury for the most popular cup sizes (26-38, D-HH), creating a uniquely flattering shape of forward projection and lift and is one of only a handful of brands in the world to cater for smaller backs, beautifully.
Stocked at Harrods, Selfridges, NET-A-PORTER, Rigby & Peller and online at www.katherinehamilton.com the SS20 Seasonal Collection evokes warm summer days in full bloom with stunning coral, pink and berry tones. Metallic threads are paired with gold and rose gold hardware that truly reflects the quality of the brand. Leading the way is the Mariella Boysenberry range – Leavers Lace Bra seen here rsp £160.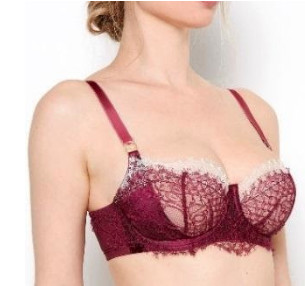 And for all year-round there's the gorgeous Katherine Hamilton Continuity Collection with its vintage inspired designs for everyday comfort and form.
Katherine Payne is the creative force behind Katherine Hamilton. Inspired by her personal philosophy of embracing and empowering women with elegance, comfort and confidence, she sees lingerie as a tool with which to support women, not only physically but emotionally; to lift their self-esteem and subtly communicate their self-worth. Her designs create the illusion of effortless beauty, whilst hidden beneath are years of expert technical research and development that has created the brand's trademark shape of forward projection and lift with a rounded silhouette. Katherine Hamilton specialises in all aspects of lingerie from fit to shape, beauty and comfort, to create the ultimate in intimate apparel that serves women all day and every day.
For February and March 2020, here's a few of our favourites: Beautiful bras, knickers, thongs, suspender belts and silk robes, with prices ranging from £50 to £550.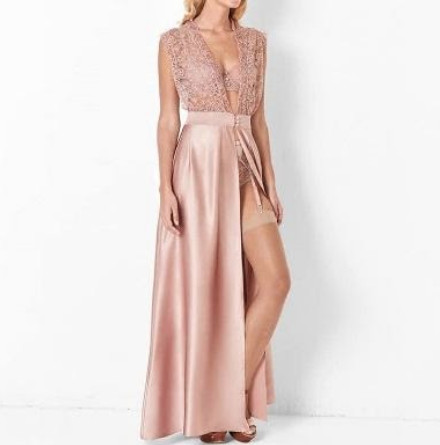 Abbie Vintage Rose is a best seller. It is made using luxurious silk and delicate French lace, with eyelash trim to create a timeless romantic look, accented with silk button detail. Prices start from £ 46 for the lace thong to the popular Abbie Vintage Rose robe seen here rsp £ 550.
Sophia in Black is another popular choice, and combines luxurious vintage details with modern wearability. The bra is designed to create a timeless and elegant look that offers brilliant support and comfort. A lace string starts the range at £40, bra £98 and Black Silk Robe at £ 320. The range is complete with black lace suspenders, knickers and high waisted knickers.
Abrielle in Blue is in the top three and new from the SS20 Collection will be Abrielle Rose Gold. According to Katherine, Abrielle redefines luxury for the fuller bust, decorating the body with exquisite, delicate, custom-designed French embroidery. Lightweight, yet strong 'invisible' tulle creates the illusion of a two-piece cup. The range, which included knickers and high-waisted briefs, starts with an embroidered thong at £66, rising to £130 for the beautifully designed bra.
Abrielle Rose Gold Bra, rsp £130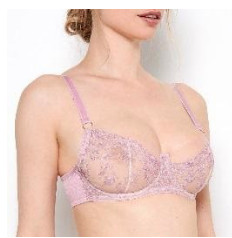 And then there's the Mariella collection. Mariella Boysenberry and Mariella Coral: the epitome of femininity with generous layers of contrasting, traditional French Leavers Lace accented with stretch silk panels and rose gold triple ring detail. The Leavers Lace thongs start at £78 and bras are £160 with the Mariella Coral Leavers Lace Robe seen here rsp £550.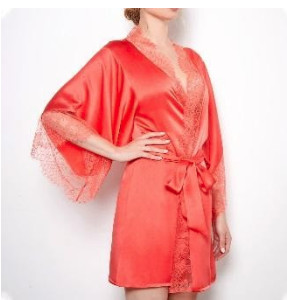 Find your own favourites at www.katherinehamilton.com with beautiful bras, knickers, thongs, suspender belts and silk robes, and prices ranging from £50 to £550.

A Mother… A Daughter… A Grandmamma… all benefit from Tilletts which is why Tilletts is such a great Mothers Day Gift Decision!
(10% Off Here Code Is "RUGBY10". Please note this discount applies to all full price items except Sloppy Joe's and gift cards)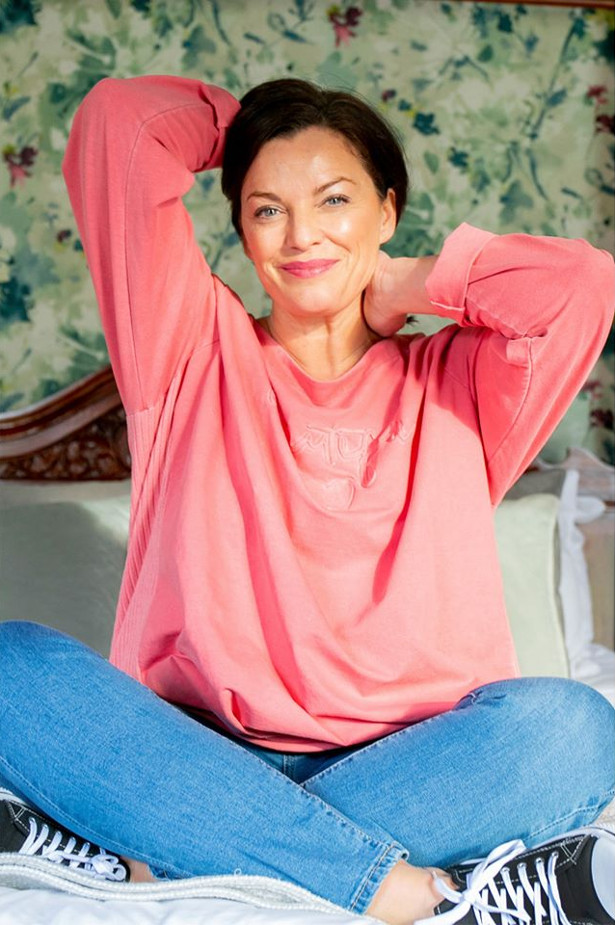 TWITTER | FACEBOOK | INSTAGRAM
With everything from Clothing to Jewellery to Bags & Scarves, there is something for every Mother at Tilletts.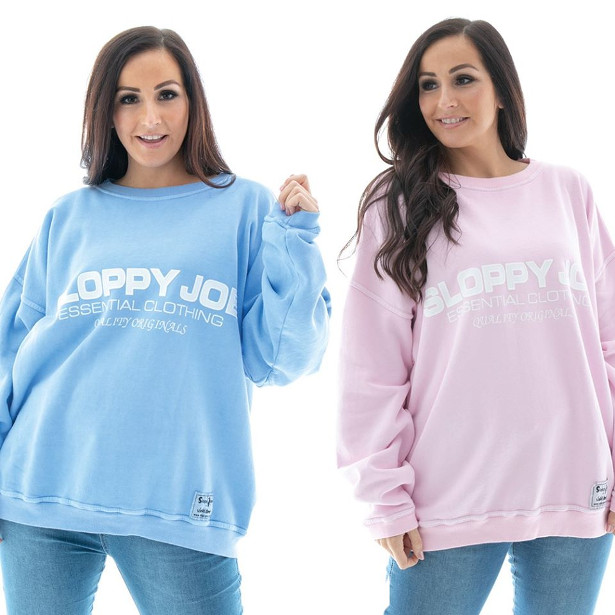 Established in 2006, Tilletts are an independent family owned business providing quality clothes at affordable prices for the every woman. A mother and daughter buying team comprised of Melanie, Grace and Nancy; Tilletts whole ethos is 'Style With Confidence.'
Tilletts Clothing focuses on the concept of new and fresh styles delivered on a weekly basis in a 'One Size Clothing' collection. The Tilletts target market are ladies ranging from 30 to 65 but have been known to have receive orders from ages 19 to 90!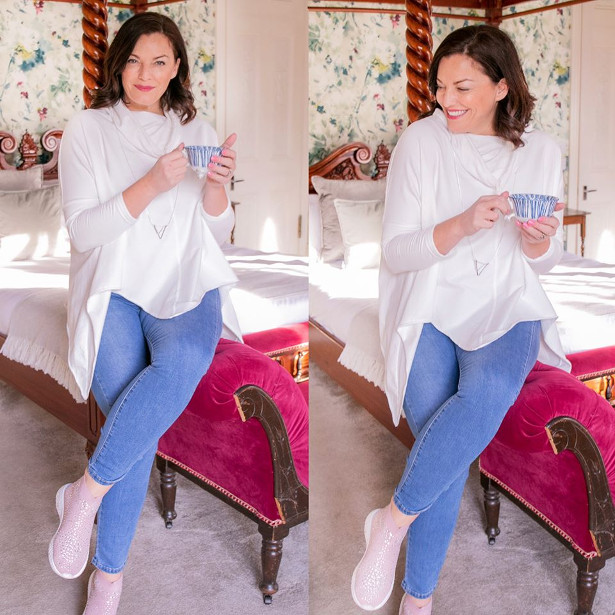 From their humble beginnings at the Flagship store in Seaview Street, Cleethorpes, the Tilletts enterprise expanded by opening a second smaller outlet based in the Georgian market town of Louth. Going from strength to strength, Tilletts decided to branch out online, opening tillettsclothing.co.uk or as they like to call it 'Bricks and Clicks' where they have seen continual growth with customers ordering from all over the world including Australia and the USA.
Tilletts pride themselves on providing excellent Customer Service and ensuring every lady leaves the store feeling confident, comfortable and complimented. The 'Tilletts Experience' is embedded into every aspect of the business resulting in a loyal and devoted customer base.
This dedication and drive has earned the Tilletts numerous award wins and nominations including a European Digital Award for 'Best Overall Company', 'Best Digital Marketing Campaign' and 'Retailer of the Year' in the Lincolnshire Tourism Excellence Awards.
Have you had the Tilletts Experience? We'd love to hear from you….
www.tillettsclothing.co.uk/pages/submit-your-experience
Love,
Team Tilletts xx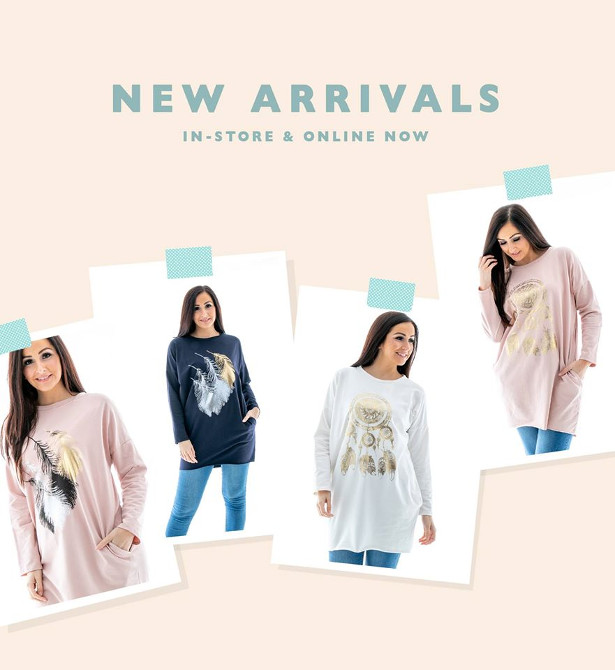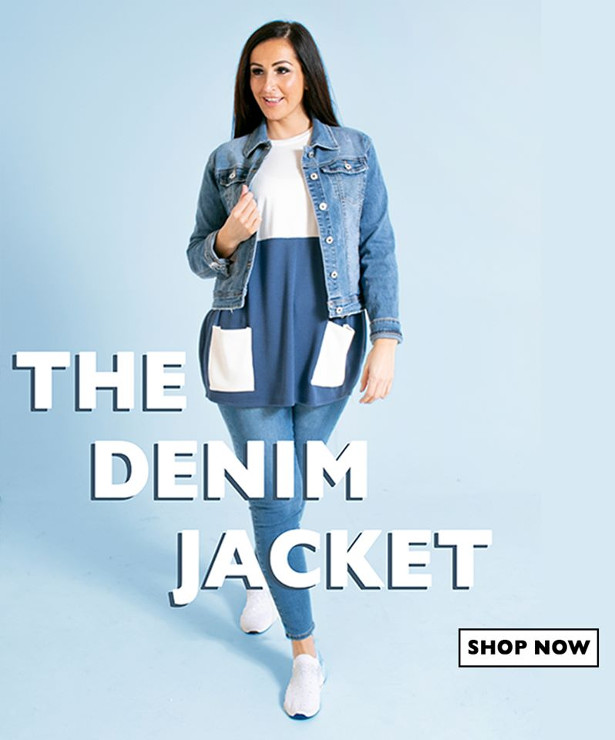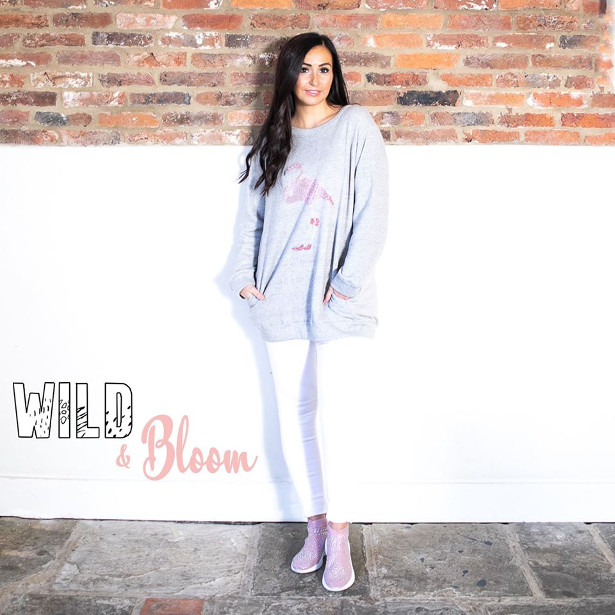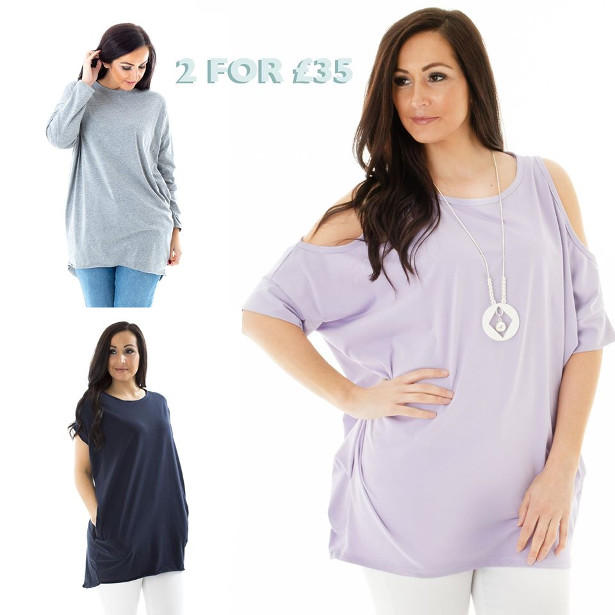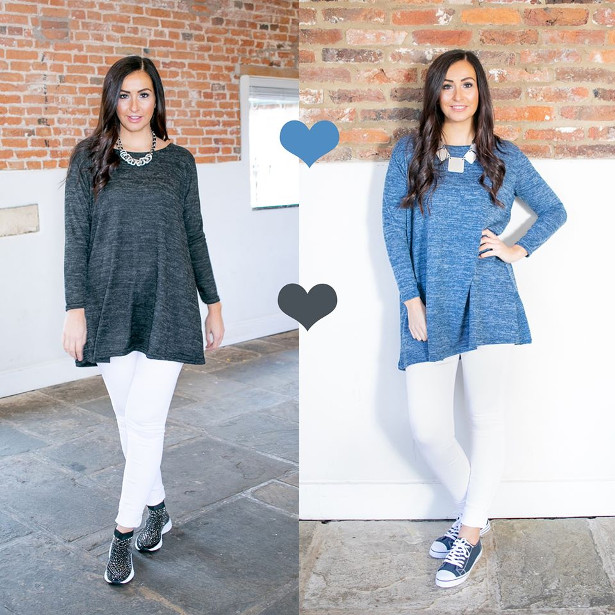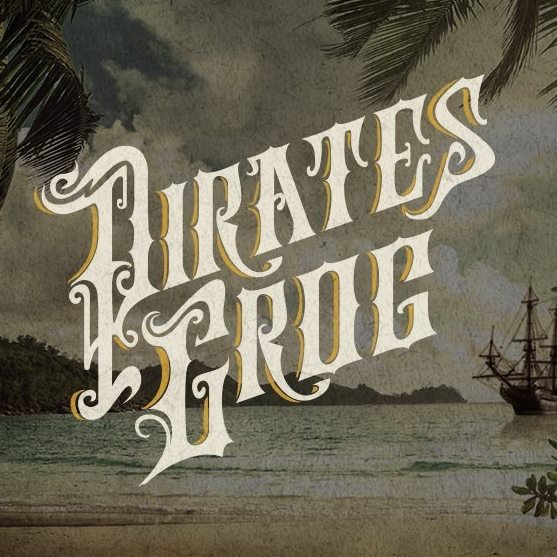 The Pirates Grog coffee rum liquer gift set is especially loved by the ladies. It has a lower abv at 25% and delicious chocolatey notes so it can be sipped neat, over ice or used to craft cocktails such as an Espresso Martini or Rumtini.
There's more info about it here >> www.piratesgrogrum.com/collections/shop-collection/products/pirates-grog-black-ei8ht-gift-chest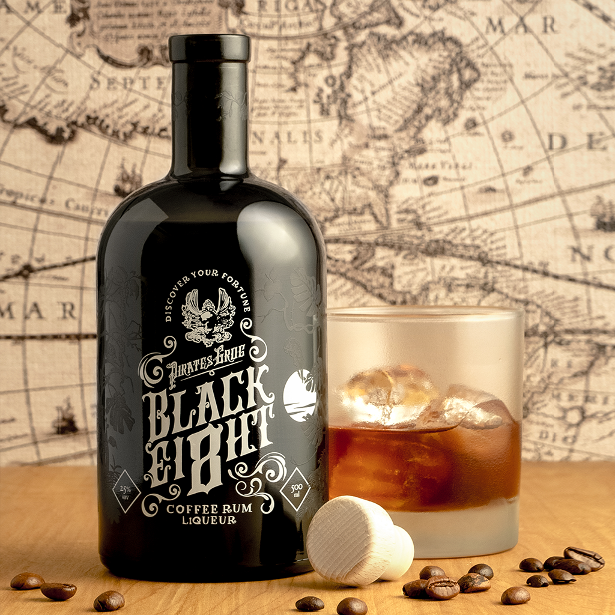 FACEBOOK | TWITTER | INSTAGRAM | YOUTUBE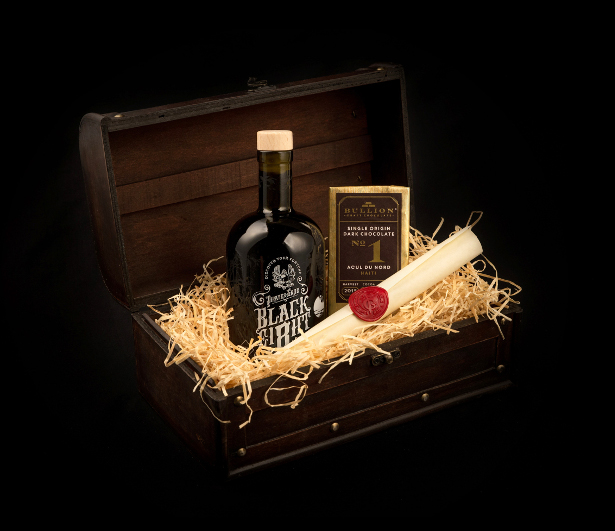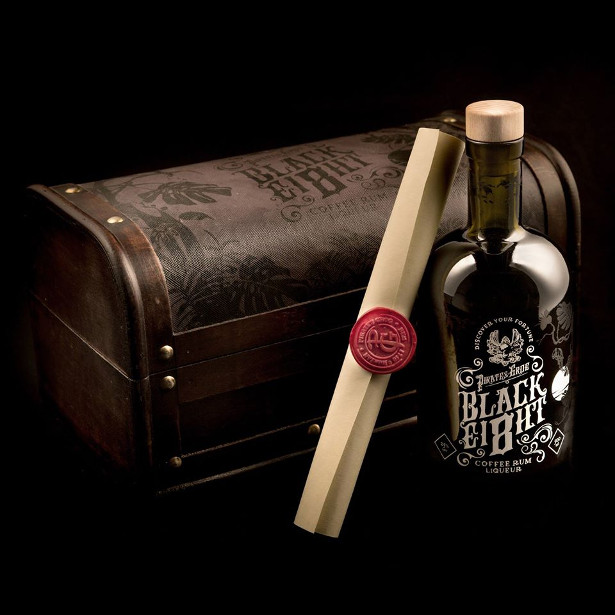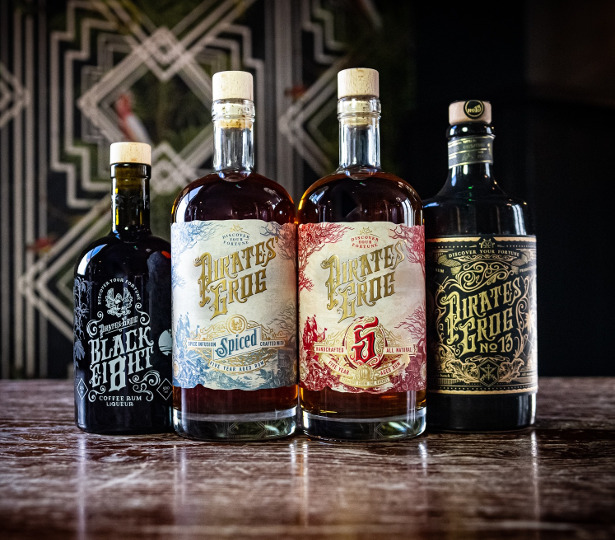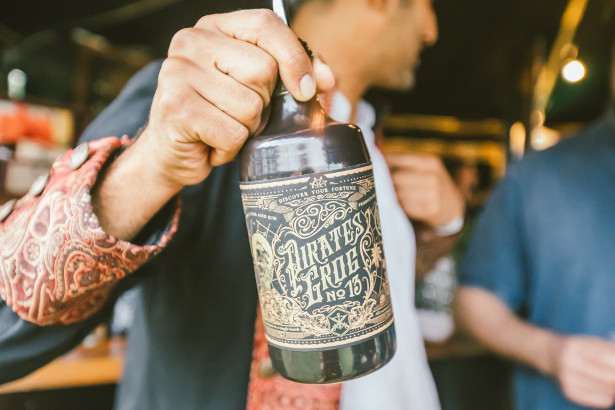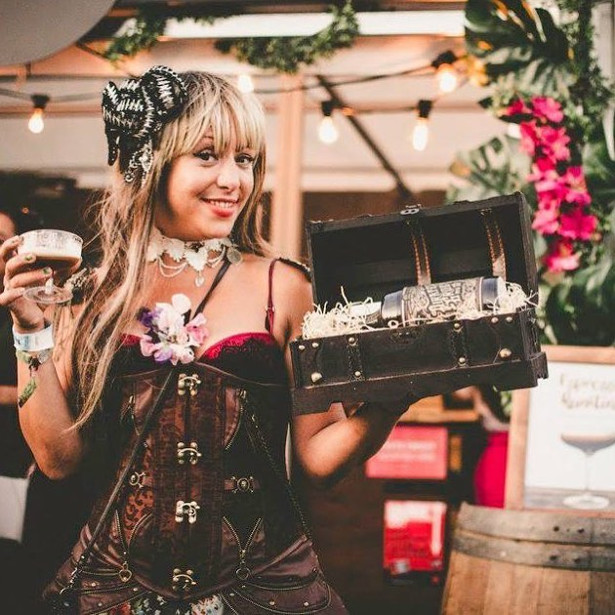 This Mother's Day Give Mum the Ultimate Gift…
A HAPPY BABY!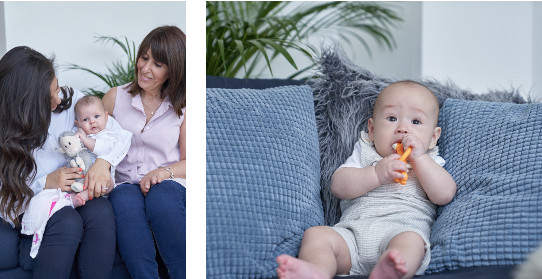 Matchstick Monkey, the award-winning, much loved teething toy that has bought relief to babies around the world, is ready and waiting to keep your baby content this Mother's Day.
Available in bright, bold colours that all little monkeys will adore, the Matchstick Monkey teethers aid pain relief by getting teething gels or granules right to the source of pain, using the clever bumps on the back of the Monkey's head. Each teething toy is made from high quality silicone and is dishwasher and fridge safe.
Matchstick Monkey don't just stop at teethers, they have gorgeous, 100% organic cotton, sets of muslins that are sure to stand out from the crowd with a silicone teething label to soothe little gums, and a cotton woven label for baby to play with! Even better, give your little one a soft, cuddly Plush Monkey and they will be smiling all day!
With a happy, content baby, Matchstick Monkey will make the best present this Mother's Day! After all, happy baby = happy mum!
All products available from Matchstick Monkey
www.matchstickmonkey.com
Prices range from £7.99 to £22.95
Selfridges Launches Rental Section to Democratise Luxury Fashion, with peer-to-peer start up, HURR.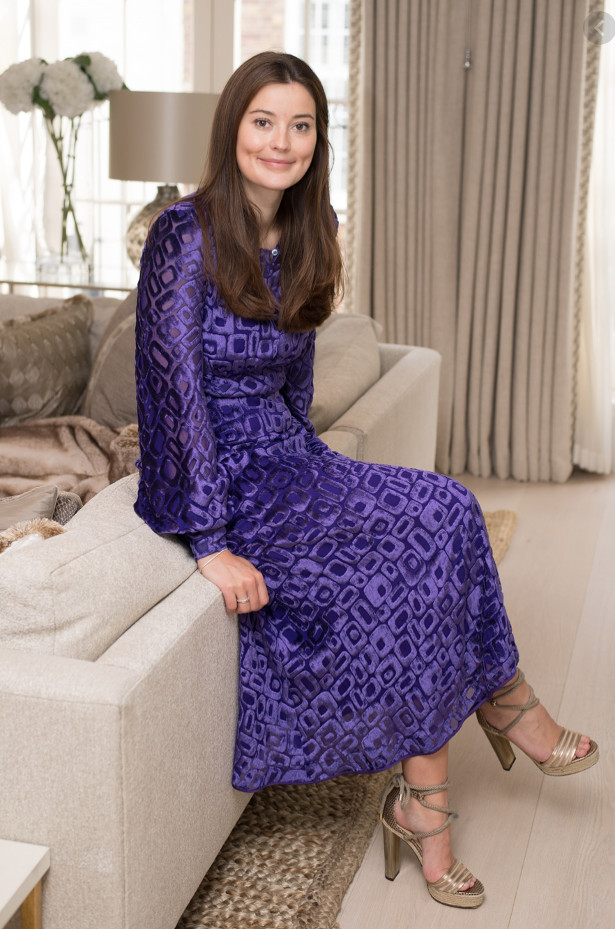 HURR aims to democratise luxury fashion by offering designer clothes for a fraction of the price in London's first rental pop up in high street giant Selfridges, revolutionising retail.
HURR Collective, the UK's leading and original peer-to-peer wardrobe rental platform, and winner of the London Luxury Think Tank Sustainable Startup award, has today announced the opening of the UK's first in-store wardrobe rental pop up. Located at luxury London department store Selfridges, the showroom opens on 10th February for six months and is situated in the Contemporary Studio on the third floor.
The collaboration will introduce Selfridges shoppers to the growing world of fashion rental, a market that is expected to reach a value of $1.96bn by 2023. With the "one and done" approach to outfits, fuelled by social media, still very much present among UK consumers, HURR reminds us that fashion can be sustainable. The pop-up will showcase a curated range of 200 pieces from the HURR website, with an outfit to suit every occasion.
From dresses to accessories to outerwear, all for a fraction of the retail cost, customers can rent trend-led and coveted one-off pieces from brands such as Rixo, Ganni, Mara Hoffman and Gucci for 7 days. The pop up will also house an iMirror by NOBAL Technologies, the world's most advanced interactive mirror, allowing customers to seamlessly combine the online and in-store offerings for an all inclusive and bespoke experience. The pop-up will also act as a drop-off point for lenders looking to see a return on their investment pieces through the platform.
Founded by Victoria Prew, one of Drapers' 30 under 30 for rising sustainable entrepreneurs, HURR has pioneered the fashion rental revolution, as the UK's first peer-to-peer marketplace allowing members to securely rent and lend wardrobes through the use of geo-tagging. Capitalising on the shift towards shared marketplaces, HURR is providing an access point for customers looking for newness, variety, affordability and sustainability.
The Selfridges stock will rotate on a weekly basis and include curated London Fashion Week, Valentines Day and Holiday edits, ensuring regular customers have a continuously fresh offering. HURR will also host a series of interactive workshops over the course of the six months, including sustainable fashion panel discussions, how to build an online brand and styling sessions.
The move follows the success of HURR's first pop-up hosted in London's Belgravia, allowing current and new members of the platform the opportunity to take their experience offline and physically interact with the product and the founders, creating a real community within HURR.
Victoria Prew, CEO & Co-Founder of HURR added "HURR is based on creating accessibility and a route to luxury fashion for a mainstream market. We've seen consumer behaviours change significantly in recent years as we move towards access based models for houses, holidays and cars and now we are seeing the same with our wardrobes. I couldn't think of a better partner than Selfridges to help us translate the HURR experience into store".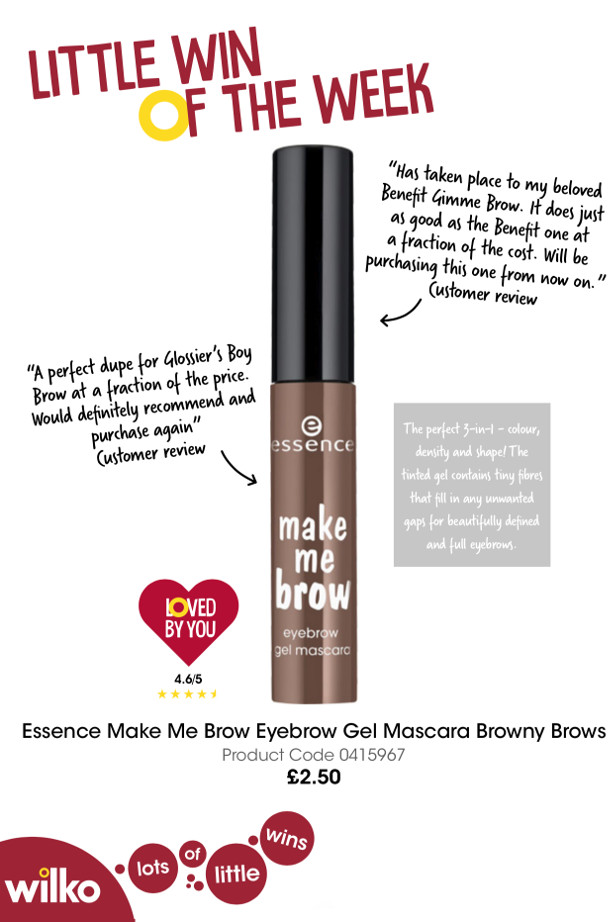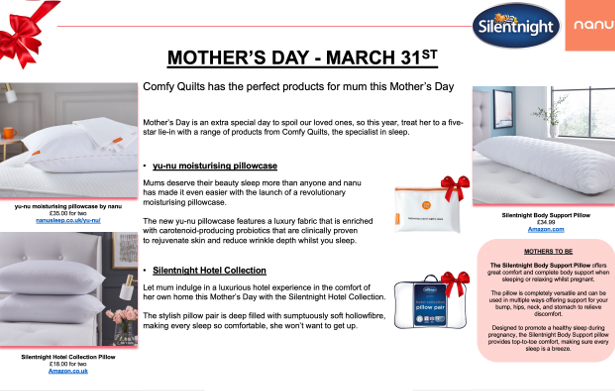 This Issue of Taste of Italia
Travels to Florence!
FOODS OF FLORENCE,
CATHERINE DE' MEDICI AND THE ITALIAN RENAISSANCE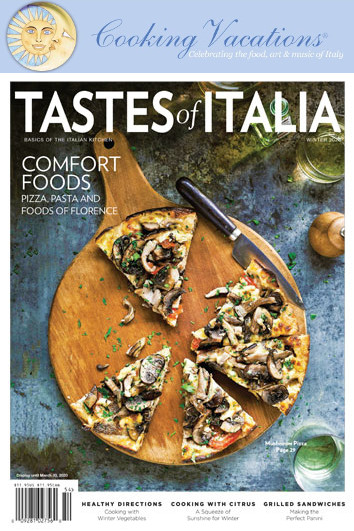 Everyone called her the Italian greengrocer when she moved from Italia to la Francia and married the future King of France. She transported her entire kitchen pantry with her, including her chefs, and transformed the French culinary scene like no other. This Renaissance woman was Catherine de' Medici.
By
Lauren Birmingham Piscitelli
Read the Story & Get the Recipes at
Cooking-Vacations.com
Lauren writes and photographs for Tastes Of Italia Magazine. She travels throughout Italy's 20 regions interviewing chefs, food artisans, wine makers while covering the traditions of all good things Italian.
Buon Appetito!
Mother's Day at Petersham Nurseries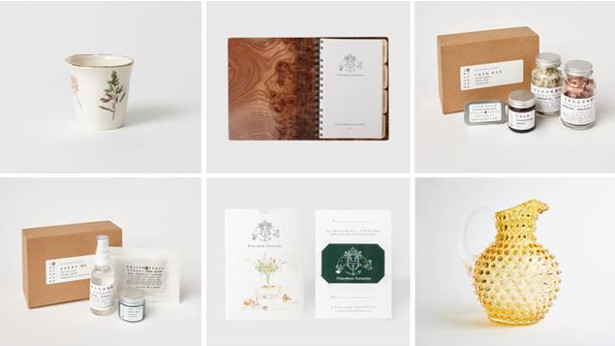 Mother's spend their lives supporting and looking after their children, so for the perfect gift to give back, this Mother's Day, Petersham Nurseries has put together some extra special gifts. Petersham's selection will put a smile on all mothers faces this year, with unique and artisan gifts to choose from. In the spirit of sustainable consumerism, Petersham Nurseries has created it its products to last, to be kept for a lifetime as a loving keepsake.
Felicity Jones Wild Garden Egg Cup £24.50
Yellow Gorse – hand-made vegan apothecary made in Dorset, Calm kit 01008987 £37.50
Yellow Gorse – hand-made vegan apothecary made in Dorset, Sleep kit 01008986 £26.50
Hobnail jug, amber, £95
PN Gardener's journal, £165
Gift vouchers and afternoon tea vouchers – petershamnurseries.com/gifts/by-product/gift-vouchers-1/
petershamnurseries.com
Organise your equipment more efficiently than ever with the new Peli™ Hybrid Cases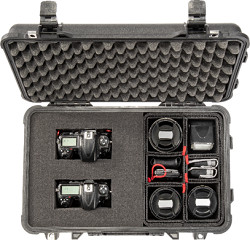 Now combining the versatile TrekPak™ dividers and customisable Pick N Pluck™ foam
Barcelona, February 2020 – Users no longer have to choose between the versatility of the TrekPak™ divider system or the protection of Pick N Pluck™ foam. Peli now offers the new Peli™ Hybrid Cases. Available as a new standard offering in either the Peli™ 1510 or Peli™ Air 1535 Carry On Case, the interior features both the TrekPak™ system and the classic Pick N Pluck™ manually customisable foam.
"This new, extremely versatile configuration offers users the best of both worlds and a host of new organisational options," said Pavel Levshin, Product Marketing Manager EMEA.
TrekPak™ Divider System
Case owners simply need to lay out their gear the way they wish for it to include it in the case, measure and cut the divider sections, and lock them in place with the provided U-pins. Each divider section is manufactured from a waterproof, closed-cell foam that is laminated to a rigid corrugated plastic panel. They are light weight, strong and almost impossible to tear or shred. Additional divider panels are available separately to switch up the layout any time.
Pick N Pluck™ Foam
Classic and simple Pick N Pluck™ foam is pre-scored and cubed for easy manual customisation and offered standard in almost all Peli™ case models. Replacement foam is available separately when the interior layout changes.
The Peli™ Air 1535 Carry On case is engineered with a next generation polymer construction that is up to 40% lighter than standard Peli™ Protector Case™ brand cases, yet still stands up to the harshest conditions on earth. It also features a removable rugged ID card holder. Since its introduction in 2004, the Peli™ 1510 Carry On case has been the industry standard for travelling with sensitive equipment that users don't want to check in* (*always check with your airline for exact measurement requirements). Its extremely tough polymer construction protects mission critical equipment in worst case scenarios.
Both cases contain a robust pull handle coupled with smooth stainless steel ball bearing wheels for effortless transport, a polymer O-ring for a dust and water-resistant seal, and an integrated automatic pressure equalisation valve that keeps moisture out and prevents vacuum lock, ensuring the case is easier to open at any altitude. Available in black only, both cases are backed by the Peli Products Legendary Guarantee of Excellence.
For more information visit: www.peli.com/eu/en/discover/trekpak/hybrid-cases
Console Vault (R), The Original In-Vehicle Safe (TM) Is offering a 10% Discount for any of their in-vehicle safes by entering the code RUGBY. Order by March 31, 2020.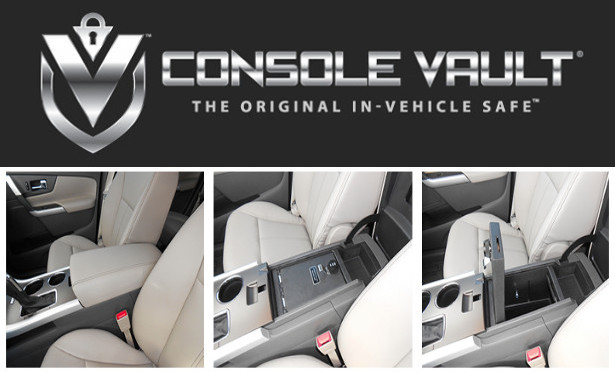 FACEBOOK | TWITTER | INSTAGRAM
Best protection against smash and grabs
Peace of mind whether you're in or out of your car
Significantly better protection than glove compartments
(For International Customers, please provide your vehicle make, model and year plus email your address to orders@consolevault.com. We will email you back to provide product information, costs and delivery schedule plus secure payment options.)
Why Console Vault?
Best solution for road warriors
Perfect protection when hiking, fishing, hunting or however you enjoy the outdoors
Secures firearms where open carry laws don't apply
Fits keys, wallets, phones, jewelry, purses, & most other valuables
Check our website www.consolevault.com for vehicle availability.
To order, please use the code RUGBY for a 10% discount. Please note, for the discount, please order by March 31, 2020.
Console Vault provides unique security solutions for those with high-security needs.
Console Vault enables you to keep your valuables safe and secure.
Console Vault manufactures in-vehicle safes that provide high-security to the truck and SUV industry, in addition to innovative security solutions for government and high-security personnel whose position requires the utmost of security in a variety of situations. All of Console Vault's products are manufactured using the highest quality materials that meet or exceed OEM Standards.
(For international customers, please provide your vehicle make, model and year plus email your address to orders@consolevault.com)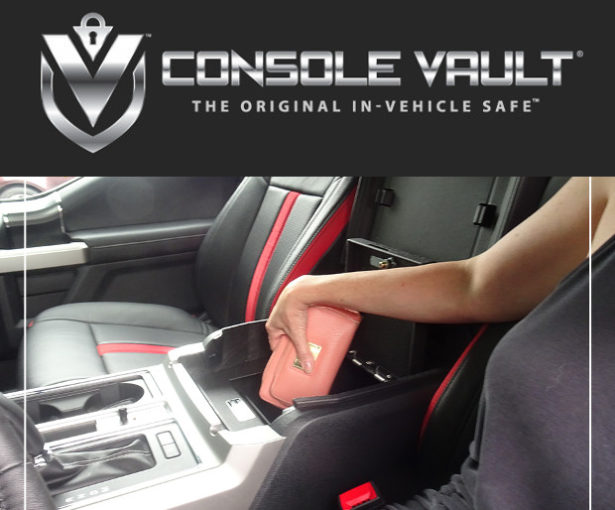 General Information
Console Vault's in-vehicle safes are perfect for:
– Military Personnel
– Government Officials
– Law Enforcement
– Security Personnel
– Business Executives
– Private Individuals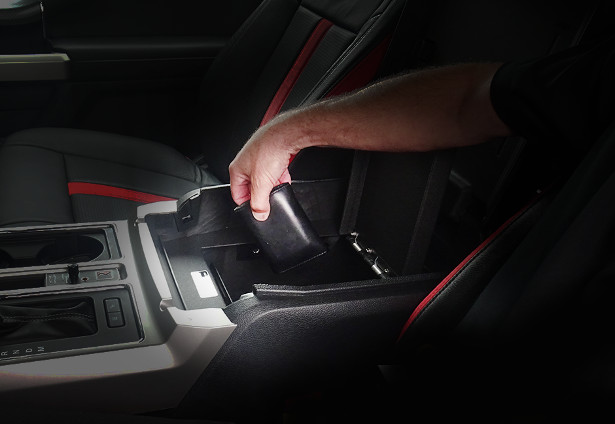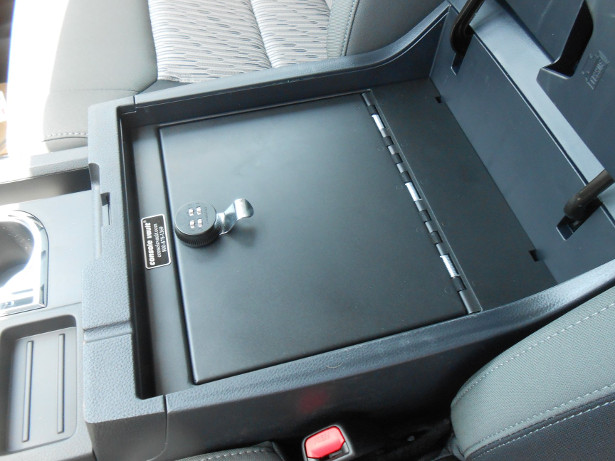 THE PERFECT GIFT THIS MOTHER'S DAY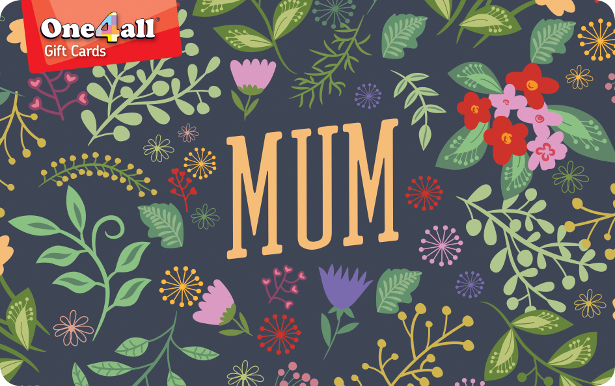 Give the perfect gift this Mother's Day
The One4all Gift Card can be spent at more than 55,000 stores nationwide
Gift cards can be loaded with any amount between £10-£120
Thinking of new and exciting ways to treat mum on Mother's Day can be a challenge, especially for those with mums who are difficult to buy for or already have everything they need.
Wouldn't it be wonderful if there was a present that mum could use in many different ways, allowing her to pick a gift she really wants? Great news – there is!
Instead of searching endlessly for the ideal gift, treat mum to the perfect gift this Mother's Day with a One4all Gift Card.
The One4all Gift Card can be spent in over 55,000 stores nationwide including leading high street favourites such as Marks & Spencer, John Lewis, Boots and The Perfume Shop, giving mum the chance to spoil herself with something she really wants. It can be loaded with anything from £10 to £120, making it suitable for all budgets or for those wanting to group together with siblings.
For mums who love to keep up with the latest fashion, the One4all Gift Card can be used to shop online or in-store with the likes of Dorothy Perkins, Warehouse and TK Maxx.
If mum is a foodie and would appreciate a night away from the kitchen, then she will love the chance to dine out and enjoy a delicious meal at restaurants such as Wagamama, Pizza Express or Zizzi's.
It might be that mum wants the opportunity to relax and unwind, so she can use her gift card to book a luxurious spa day with SpaSeekers or Spafinder. The gift card can also be redeemed at Virgin Experience Days or Red Letter Days for mums looking for a new adventure.
The One4all Gift Card is available in an exclusive Mother's Day design and can be purchased at one4all.com, in Post Offices or gift card stands in Tesco stores nationwide.
For more information visit one4all.com.
Little chefs can show mummy how much they love them this Mother's Day with a 'delicious' breakfast in bed.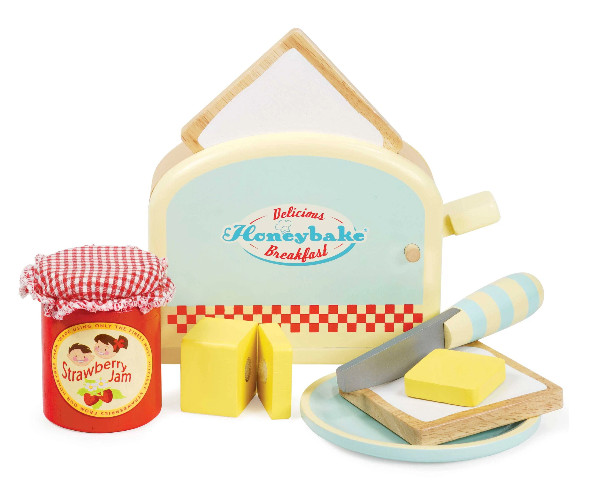 Complete with spring-loaded toaster, jar of jam, 2 slices of toast, butter, knife and plate, the Toaster Breakfast Set from Le Toy Van is designed to encourage interactive role play for little ones aged 3+.
Without creating a storm of crumbs across the house, children can have fun bringing a special treat to their mums on 22nd March.
Made from durable, sustainable wood for fun that will last through generations of fun, and non-toxic paint for safe play.
Toaster Breakfast Set, £29.95
From letoyvan.com
MOTHER'S DAY BLOOMS
Show mum your love and appreciation on Mothering Sunday with a gorgeous gift that is bound to make her smile.
Available from the Royal Opera House shop, the exclusive collection with Scottish design duo Timorous Beasties unquestionably has the wow factor, and will be sure to make Mother's Day a stylish and special affair.
Timorous Beasties: Cake Stand – £45 • Coffee Cup and Saucer – £25 • Tea for One – £40 • Umbrella – £25 • Tote Bag – £20 • Silk Scarf – £95
Royal Opera House shop – shop.roh.org.uk