Quality tea means quality time this Mother's Day
www.theenglishteashop.biz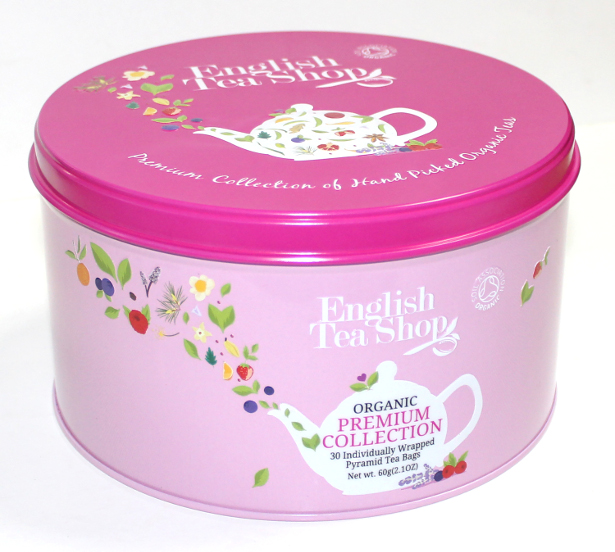 FACEBOOK | TWITTER | INSTAGRAM | PINTEREST
The only thing better than a good quality brew, is the company you share it with so this Mother's Day, why not spoil mum with both! Speciality tea company, English Tea Shop, is launching its Premium Tea Collection, presented in a luxurious gift tin with a selection of six specially selected varieties of tea, making the perfect cuppa much easier. So, put the kettle on and spend some quality time catching up with mum.
The English Tea Shop Premium Collection contains 30 individually wrapped pyramid tea bags and features a diverse range, from the true classics to the more unusual. The range includes:
White Tea Blueberry & Elderflower: An antioxidant rich, delicate White Tea, created with real juicy blueberries, aromatic elderflower and notes of zesty Lemongrass.
Lemongrass, Ginger & Citrus: An understated classic packing a citrus punch! Notes of Lemongrass and citrus infused with a tingle of ginger will refresh any palate
Harrington Premium Single Origin Black Tea: A perfect golden orange cuppa of deliciously smooth single garden tea, sourced from the beautiful mountain ranges in Sri Lanka.
Super Berries: A delightful blend of classical herbs and aromatic berries – tastes as delicious as its aroma
Chocolate, Rooibos & Vanilla: Caffeine free, naturally sweet and antioxidant rich rooibos deliciously blended with vanilla and chocolate notes
Oolong Tea: A luxurious and intriguing tea with a delicate and soft flavour.
English Tea Shop is steeped in tradition by using the finest quality tea leaves and age-old practises to bring us a superb tea from the heart of Sri Lanka. Working with the finest organic and Fairtrade farmers, English Tea Shop is able to create unique blends of quality tea. Each unique flavour carries with it the love and care English Tea Shop puts into its sustainable and ethical values, not only is the tea good for you, but it's good for the world.
The English Tea Shop Premium Tea Collection will available from Amazon from the end of February with a RRP of £17.00.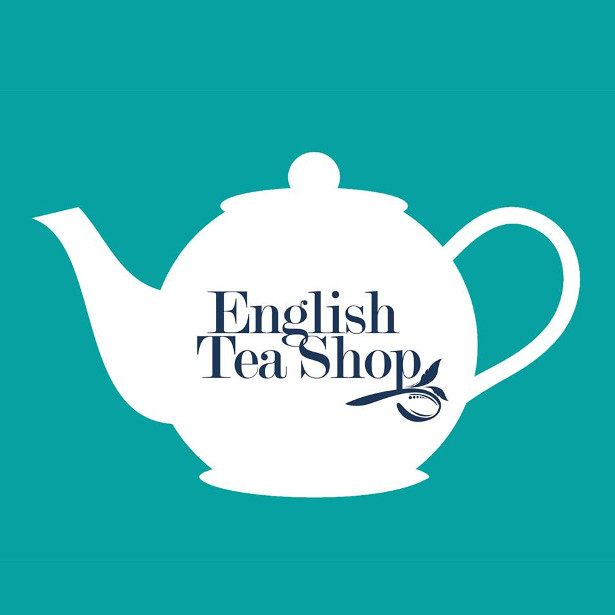 |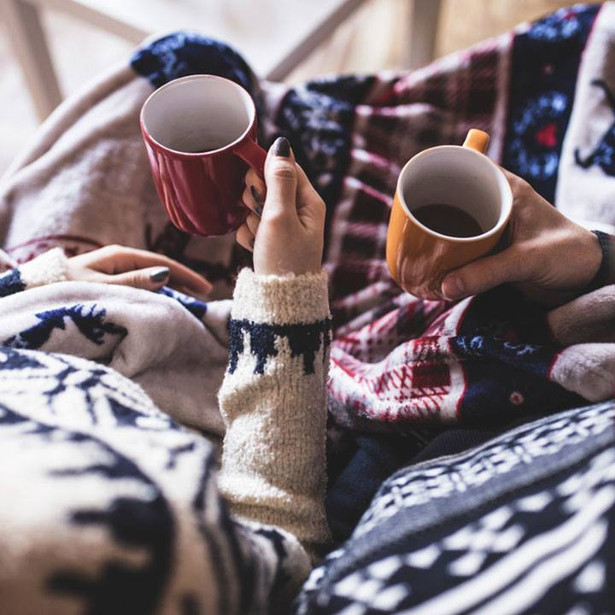 |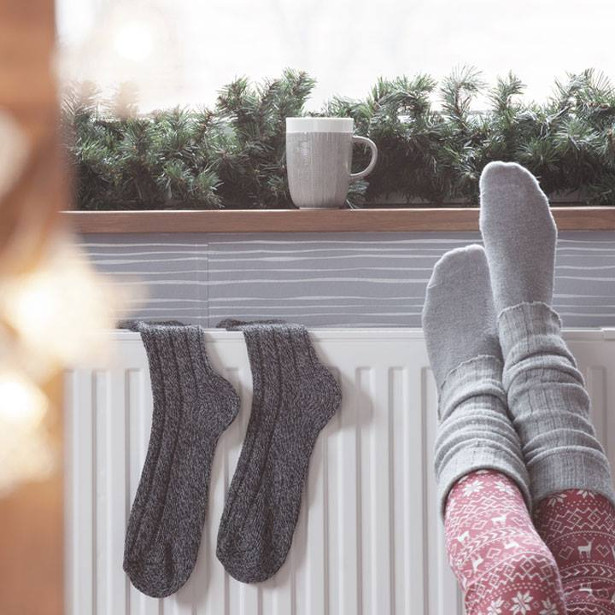 |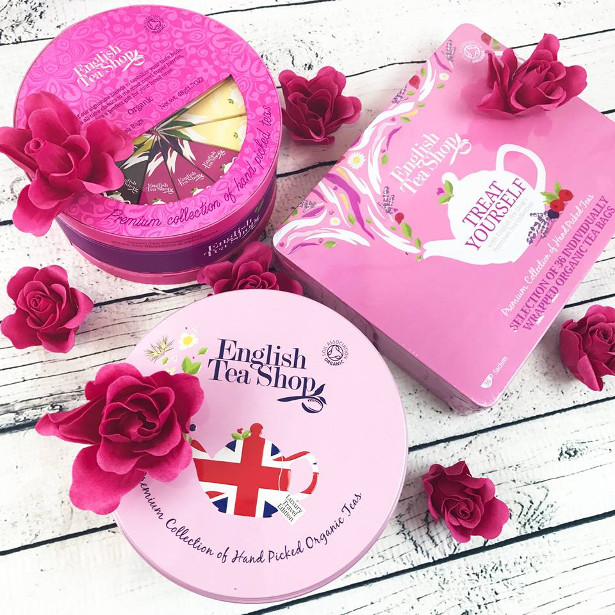 |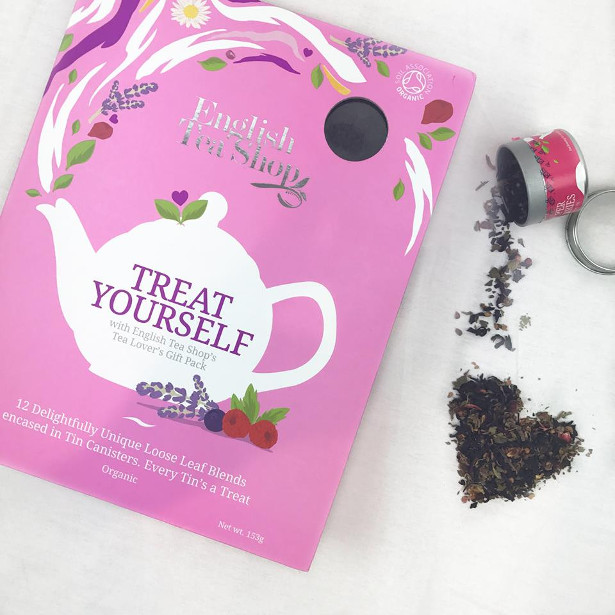 |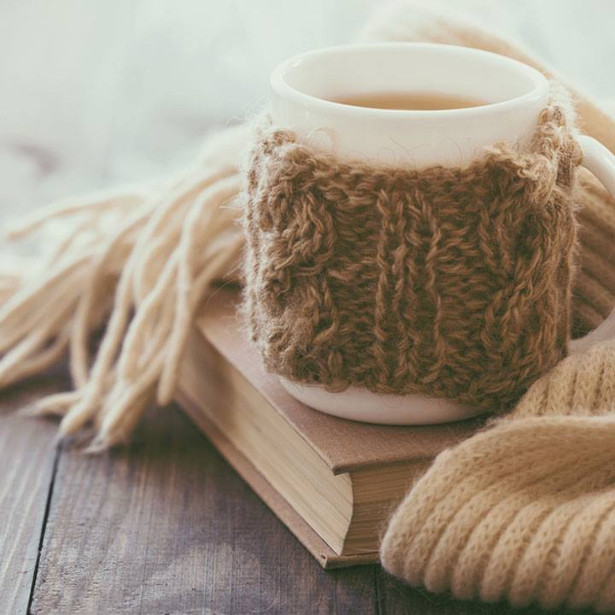 |
|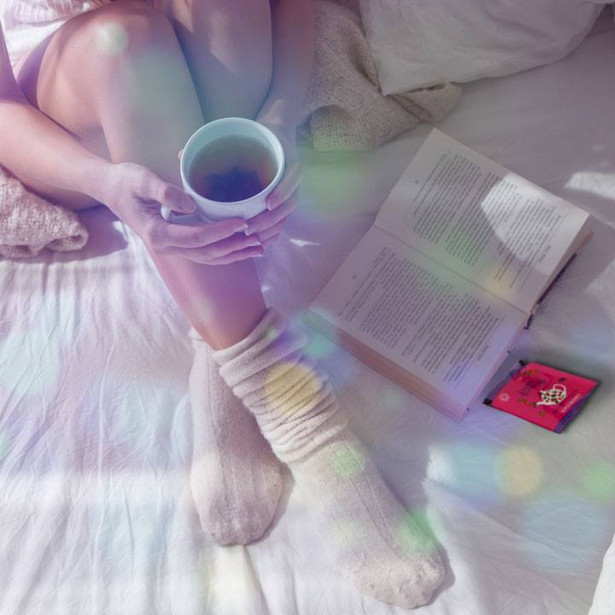 |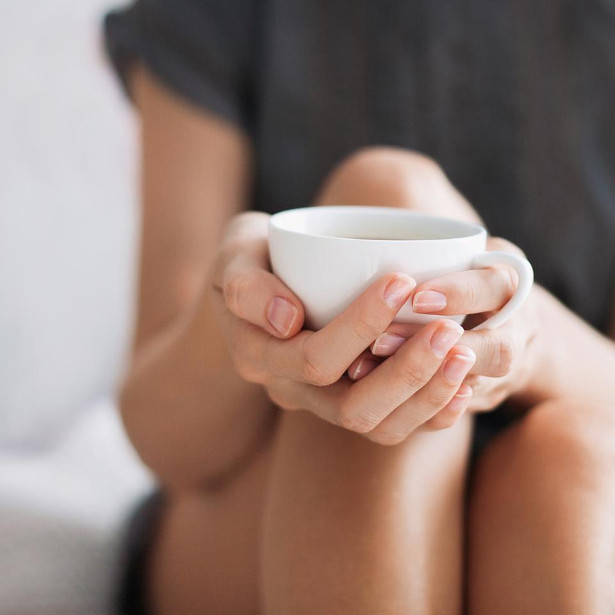 Why not use one of award-winning Solavia Fine Glassware's many products for outdoor summer entertaining? Celebrating a win or just entertaining, Solavia has the perfect item for your party.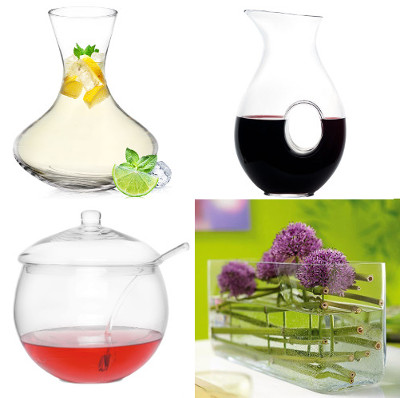 Warwickshire-based Solavia Fine Glassware offers a range of contemporary handmade glass products to suit every occasion and every budget. A range which includes unique glass jugs, large punch bowls, glasses of every shape and size and eye-catching hurricane lamps, we are sure you will find a handmade glass product to suit your requirements. You can even get one of the products engraved to mark a sporting achievement.
Solavia Fine Glassware is an independent family business specialising in handmade glassware. The company prides itself on excellent customer service whilst providing quality items, not only to individuals but also to businesses such as one of Gordon Ramsay's London restaurants, Estee Lauder and Harrods.
They have also recently been awarded the Small Business Sunday Award from Theo Paphitis from BBC's Dragons Den and are delighted that their hard work and passion has been recognised by a business authority such as Theo Paphitis.

Solavia's glass product portfolio consists of handmade glassware, hand blown by skilled glass technicians. Sometimes, the air bubbles get trapped within the molten glass during the heating process, and these can occasionally be seen in the finished product. It is a natural and expected part of the handmade glassware. It gives the product unique quality.
The glass is sourced from professional, renowned traditional glassmakers in Italy, Poland and Slovenia who use age old mouthblowing techniques where the skills are passed down from generation to generation.
Glass is the only 100% recyclable material and can be recycled an infinite number of times without loss of quality, strength and functionality. Glass is inert, in other words your food or drink never tastes like glass. Glass is in fact the only packaging material that doesn't need extra layers to protect your wine or beer from tasting like anything but wine and beer. If you like good food and drink, the choice is clear as … well, glass.
Take a look at their extensive range of glassware today. For further information about Solavia Fine Glassware visit www.solavia.co.uk.
Facebook | Twitter | Pinterest
NEW !! Katjes Magic Candy Factory is the perfect present for Mother's Day as sons and daughters can 3D print personalised candy messages or even a sweet selfie of their deserving mum! >>> www.magiccandyfactory.com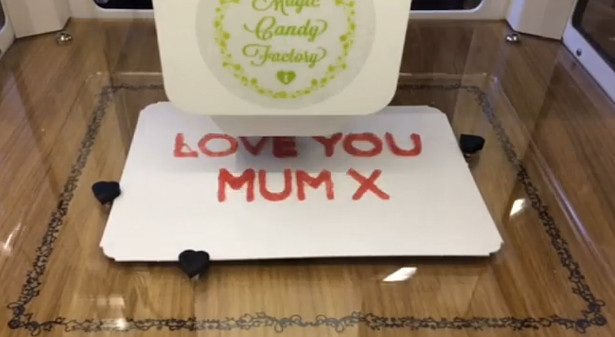 FACEBOOK | TWITTER | YOUTUBE | INSTAGRAM
Katjes Magic Candy Factory is the first company in to the world to bring 3D food printers to the market.
Customers can choose to print candy in a 3D shape, write their name or company logo, draw a picture of even print a selfie in one of our delicious gummy Vegan flavours! The 3D printers are also the fastest in the world and are able to print 3D candy in under 5 minutes, allowing the customer to get a full customized experience. Cutting edge software, innovative hardware and unique all natural and allergen free ingredients make these truly exceptional. In just 12 months its spread across Europe, the Middle East, China, the USA and online.
Katjes Magic Candy Factory is the perfect present for Mother's Day as sons and daughters can 3D print personalised candy messages or even a sweet selfie of their deserving mum! Having only launched in the UK a few months ago, this gift is truly unique and stands out from other Mother's Day gift on the market. Additionally Katjes Magic Candy Factory have a NEW 'Magical Mix and Make' range which is a selection of 40 vegetarian and natural sweets which are brand new to the UK. Both are available online at www.magiccandyfactory.com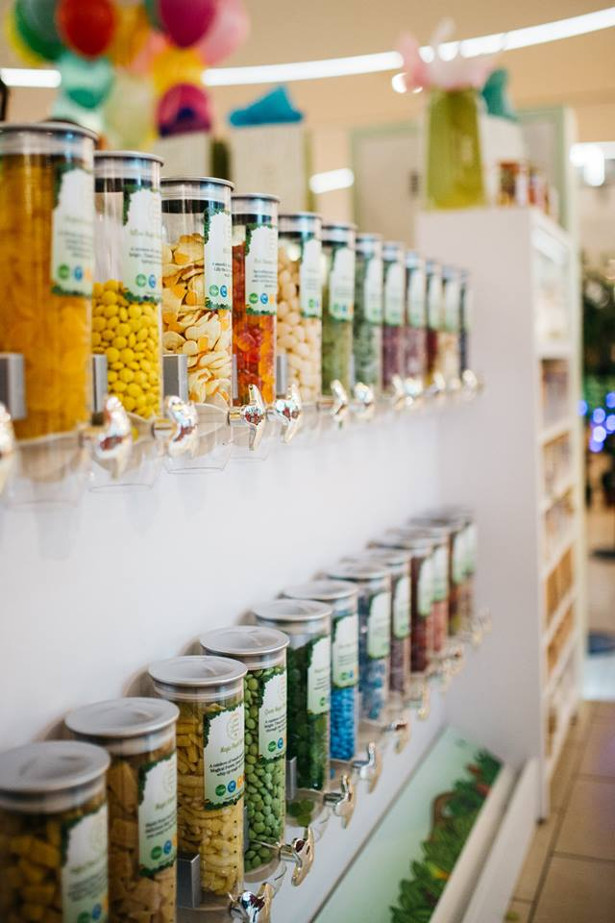 Here is a little video –
Password is Magic
KATJES MAGIC CANDY FACTORY BRINGS INSTANT CREATIVE CUSTOMISED CANDY TO EVENTS!
Award winning tech start-up Katjes Magic Candy Factory, are starting 2017 with even more magic! This year candy lovers from all over the world will be able to 3D print a 'sweet selfie' of themselves in one of eight delicious Vegan flavours. The 3D printers are also the fastest in the world as the candy prints in less than 5 minute, and the finished product is truly remarkable!
Nothing is more personalised than printing your own face and nothing is tastier than eating is afterwards!
The likeness the 3D printer creates of the actual photograph is truly astonishing. And this year for the first time,Katjes Magic Candy Factory can also print names and company logos below the sweet selfie, for an extra sprinkle of customization. As an added bonus, the Magic Candy Factory system automatically sends a time lapse of the lucky guests' sweet selfie'to their chosen email address, so they can share the magic with friends and family afterwards.
The Magic Story So Far…….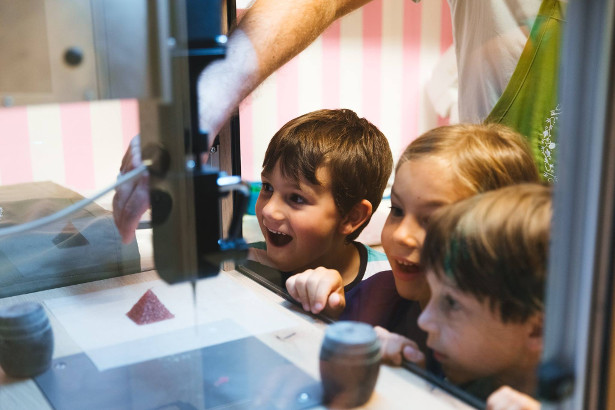 Since it was founded in April 2015, Katjes Magic Candy Factory have become world famous for their ground-breaking developments in customized candy. In under 12 months, the innovative start-up has launched across retail outlets in Europe, the USA, the Middle East, China and online.Now they are setting their sights on corporate gifting, private events and weddings. Having already perfected 3D printing shapes, messages and logos in candy, the Birmingham-based company are also now focusing their magic on their 'sweet selfie' function.
The Magicians have already spread magic at world famous events such as Nerd HQ during Comic Con in San Diego, Heidi Klum's Halloween Party in New York and a Nickelodeon launch in LA.Magic Candy has been enjoyed by A listers such as Elijah Wood and Tom Hiddleston, and has entertained audiences on numerous news broadcasts in the USA.In the UK,they have made magic at local film premiers, at exhibitions in museums and printed candy for a children's hospice.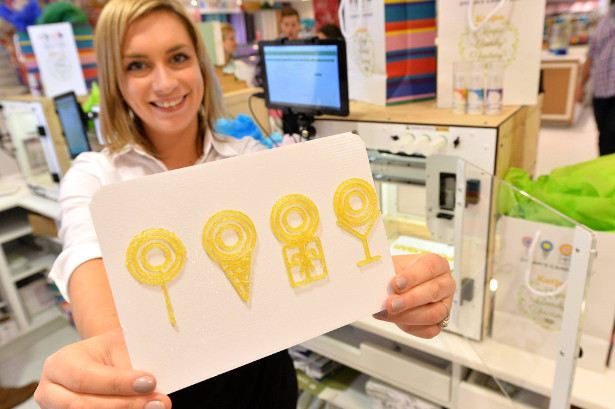 Katjes Magic Candy Factory is perfect for any eventas the 3D printers entertains guests with a unique experience, encouraging them to get creative and make something totally personal to them. The 3D printers can create any logo for companies to give out as freebies and mementos,making sure attendees remember their event with sweet fondness.
The 3D printers are also becoming increasingly popular with weddings and private functions. Couples are opting for 3D printed candy invitations, place names and favours to give their guests an exclusive and customized treat. Because the candy is vegan, all natural, allergen free and Halal and Kosher friendly; they can be enjoyed by almost everyone and are perfect for special occasions with diverse requirements.
Customization in confectionary has long been a growing trend and the Katjes Magic Candy Factory has set an unprecedented standard. The founders, Melissa Snover and Bastian Fassin, believe that an authentic experience of cutting edge technology whilst creating something truly personal makes a difference in the future of events and customer loyalty.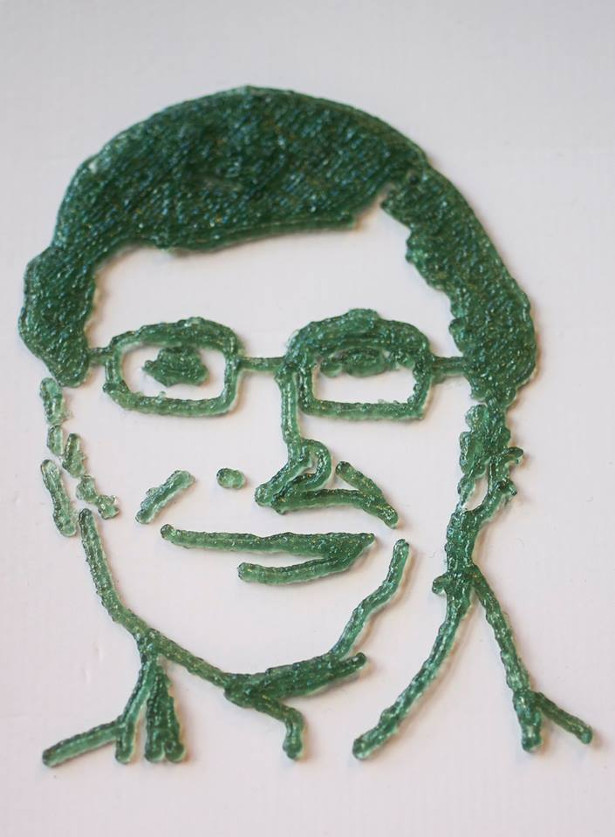 "Innovation is our life blood here and bringing new and exciting levels of customization for our customers is our mission. We are delighted to be able to debut our incredible new "Sweet Selfie" feature at the ISM and can't wait to see what people think! We thrive on customer's feedback and are 100% motivated to create products which delight people and bring magic to their lives. To think of how far we have come in such a short period of time is remarkable. The idea that anyone from any country or culture is now able to experience the joy of creation using cutting edge technology to produce something totally unique in a matter of moments makes me very proud." said Melissa Snover, MD of Katjes Magic Candy Factory.
The Magic Candy Factory is based on FDM (fused deposition modelling). Here, a special mixture of natural vegan ingredients is heated up and then applied using a nozzle to produce the different shapes and unique choice of combinations. The shapes were developed by the Katjes UK team with the help of 3D modelling software, and turned into G-code instructions that tell the printer where, at what speed and what frequency it needs to apply each of the layers.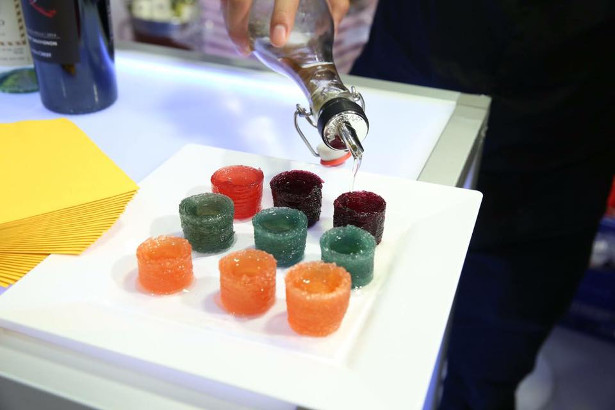 From a 3D frog to a Valentine's Day card, a sweetie selfie to a self-drawn design: With the magical experience of 3D printing, customers can make anything their heart desires in candy. In such a short space of time Katjes Magic Candy Factory have truly proven to the world they are Magicians of creative customization in candy.
Magic Candy Comes in 8 Vegan Flavours:
Sublime Strawberry | Luscious Lemon | Gorgeous Green Apple | Ripe Raspberry | Marvellous Mango
Beautiful Blackcurrant | Tasty Tropical Blue Elegant Elderberry
|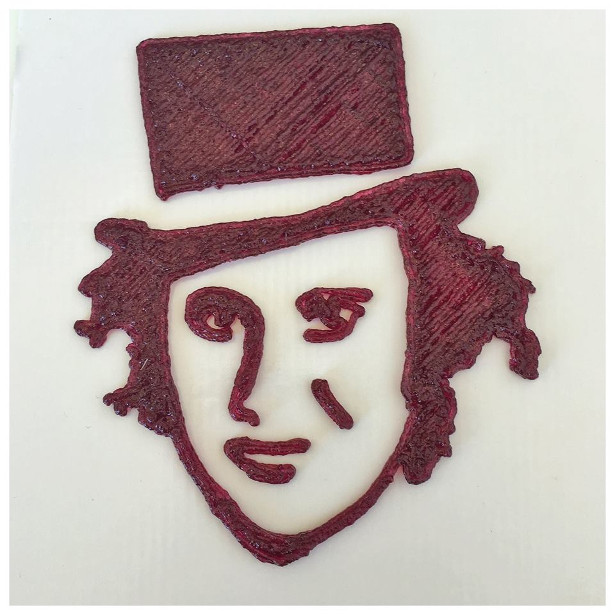 |

|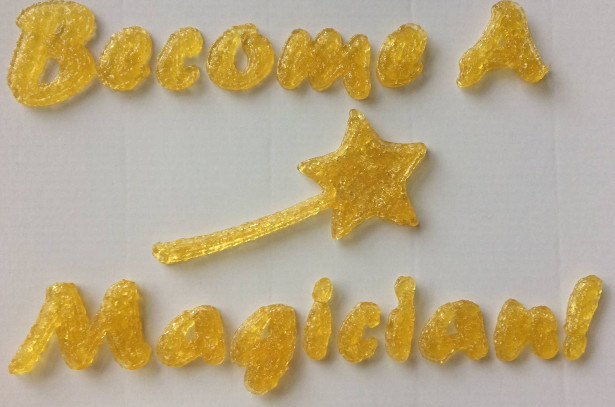 |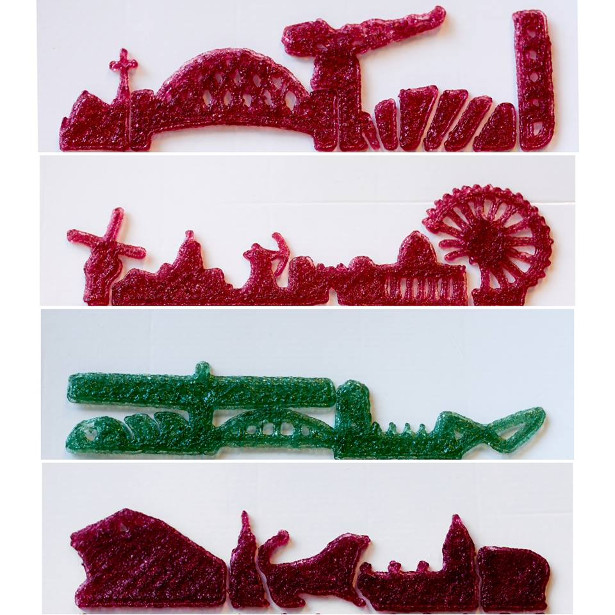 |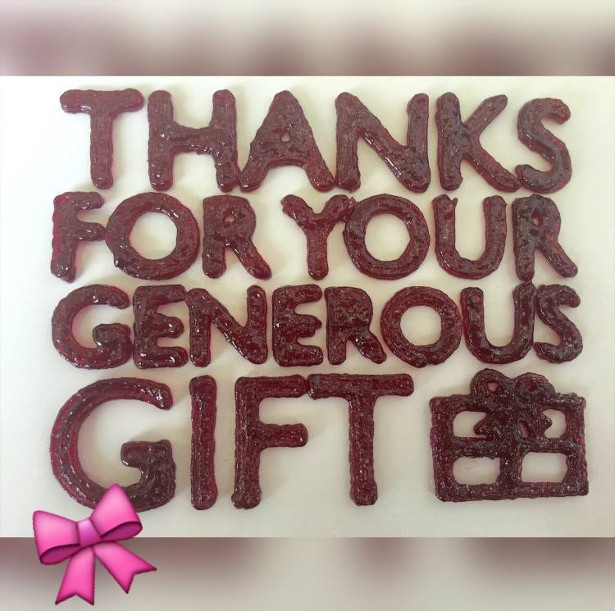 |

A real treat for Mother's Day, anCnoc Single Malt Scotch Whisky, presenting "Blas" the Gaelic for "Taste" created n partnership with Scottish Fashion Designer Patrick Grant >> www.ancnoc.com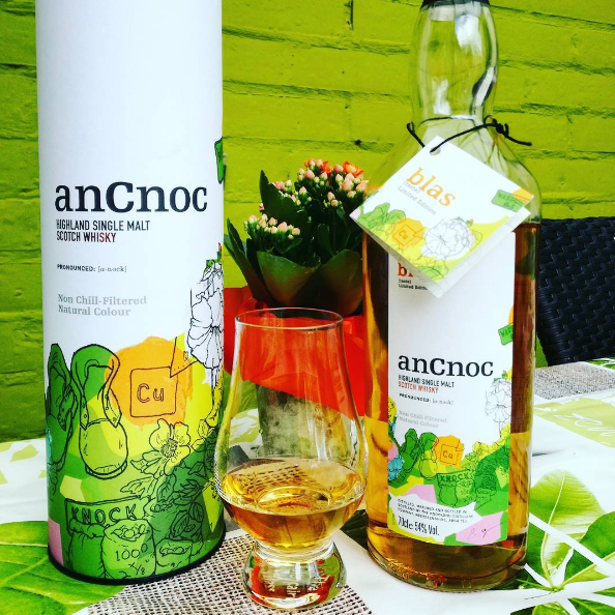 FACEBOOK | TWITTER | INSTAGRAM
Blas, Gaelic for 'taste', has been created in partnership with Scottish fashion designer Patrick Grant.  The unique bottle and tube design embodies everything anCnoc represents; its Highland home, rich heritage and the spirit of A Modern Tradition.
This Limited Edition expression has matured in Spanish and American oak, and has been bottled in its most natural form, neither chill-filtered nor coloured.
Nose
Densely sweet and fruity, with notes of lemon and candied orange peel. Tones of bitter chocolate and vanilla add complexity and weight.
Taste
Full-bodied and oily. The initial burst of warm lemon tart is followed by notes of rum raisins and dark chocolate. A hint of freshly cut grass adds freshness and balance. The finish is long and satisfying with a bitter-sweet cocoa aftertaste.
Alc vol 54%
Available sizes 70cl
See more at >> www.ancnoc.com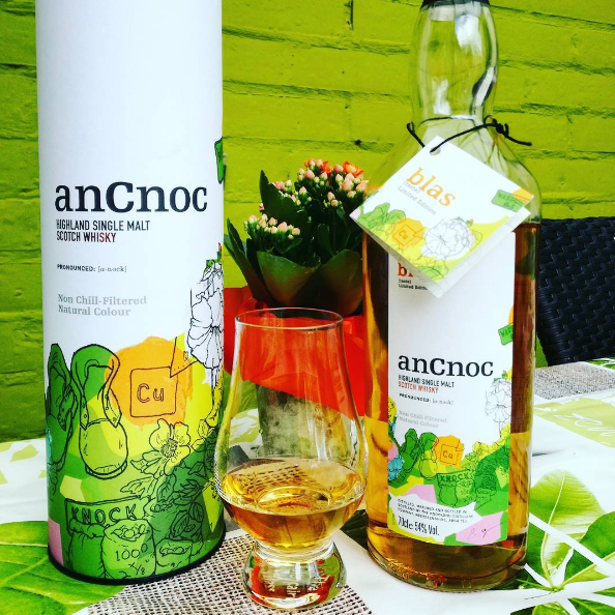 |
|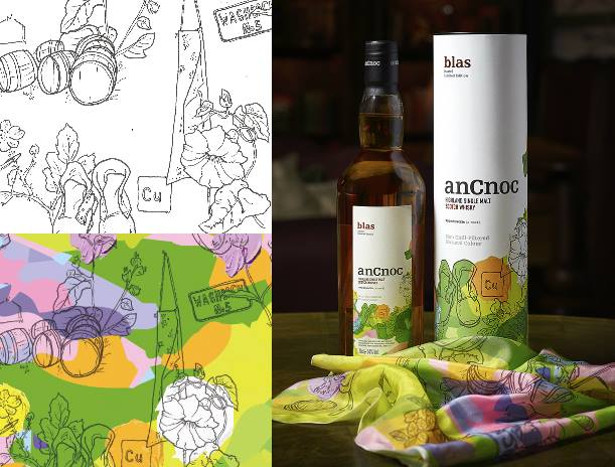 |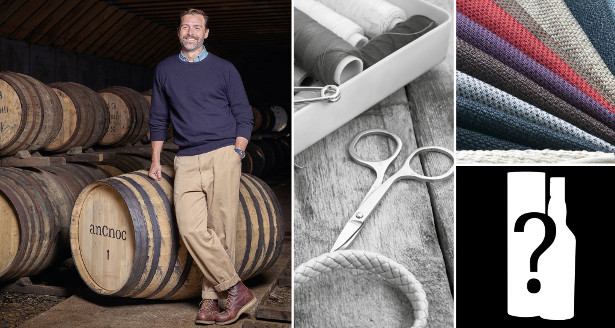 |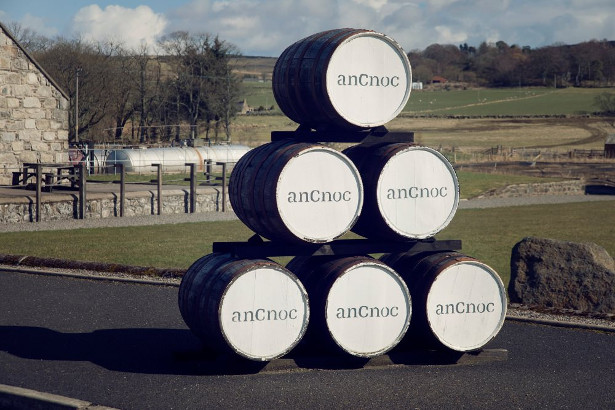 |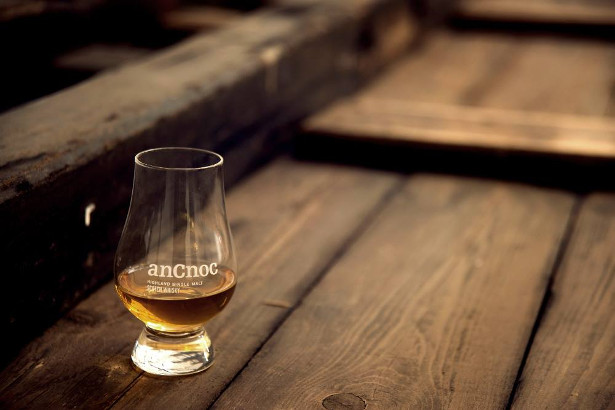 |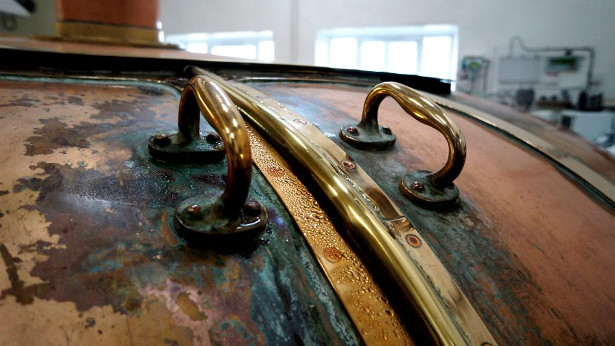 |
|
|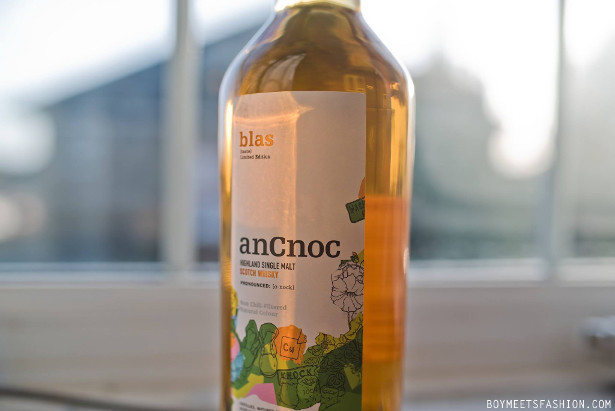 |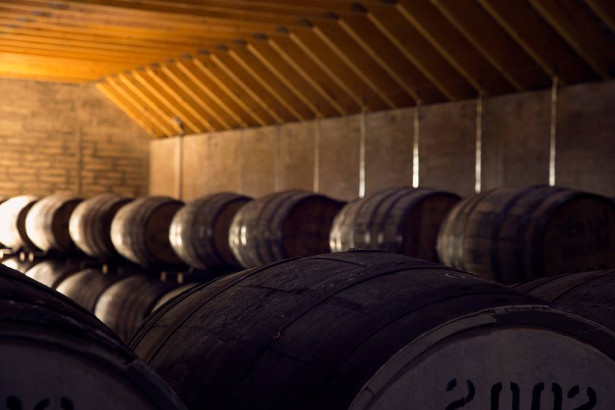 |
|

Have a beautiful Mother's Day gift her a lovely Zippo lighter, hand warmer or more from their range of accessories ! >> www.zippo.co.uk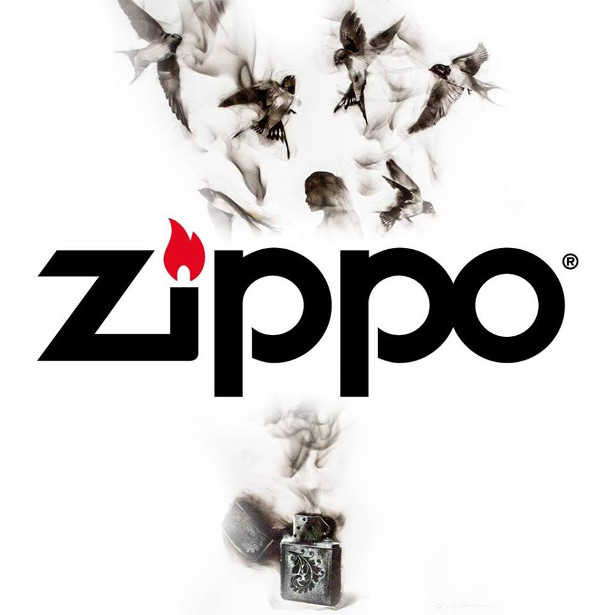 FACEBOOK | YOUTUBE | INSTAGRAM | TWITTER
Though famous for its iconic windproof lighter, Zippo also has a range of practical, classically-designed accessories that feature the unmatched quality of its lighter range.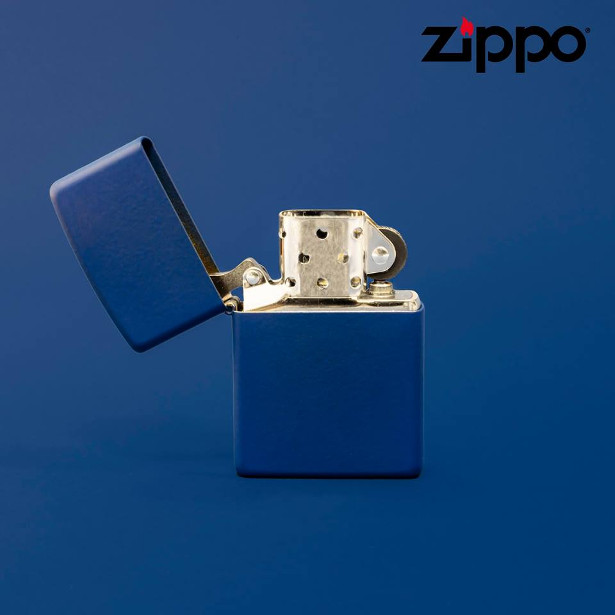 Our hand warmers (£20.75 small/£22.90 large) are the perfect accessory for anyone bravely tackling the outdoors in the cold weather, and come in a range of colours to suit almost anyone.
See more at > www.zippo.co.uk/176-comfort
Our candle lighters (£13.75) are the perfect tool to set the tone for a lovely family meal.
See more at >> www.zippo.co.uk/174-candle-lighters
The Zippo hip flask (£15.16) is the perfect container for your favourite warming spirit.
See more at >> www.zippo.co.uk/gifts/2164-flask
Finally, our iconic windproof lighter (£14.95-£24.95) is available in an array of colours and graphic designs, and comes with a lifetime guarantee.
See many more examples at :- www.zippo.co.uk/165-windproof-lighters
& for personalisation see :- www.zippo.co.uk/engrave-it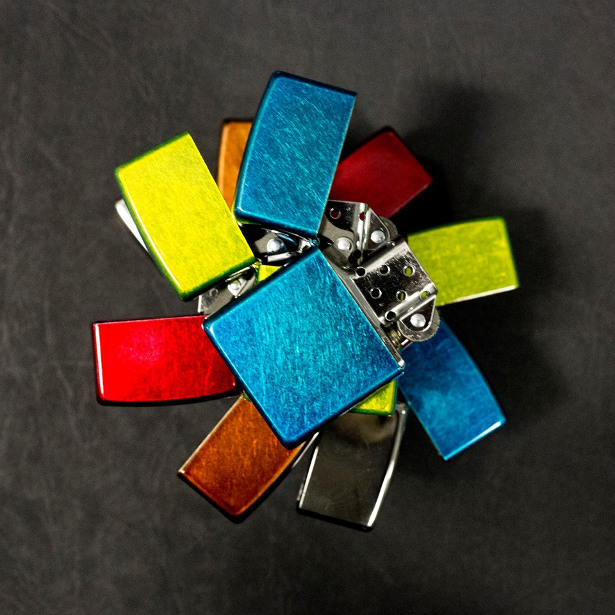 |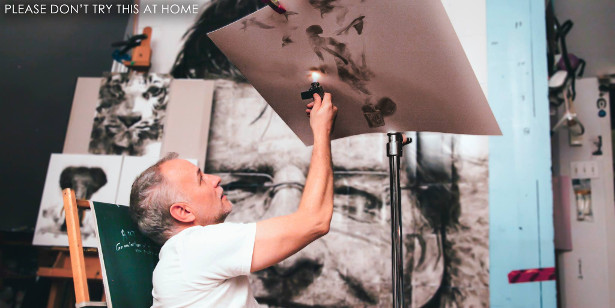 |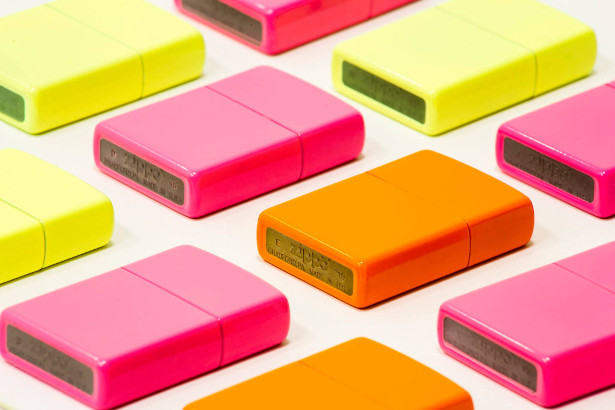 |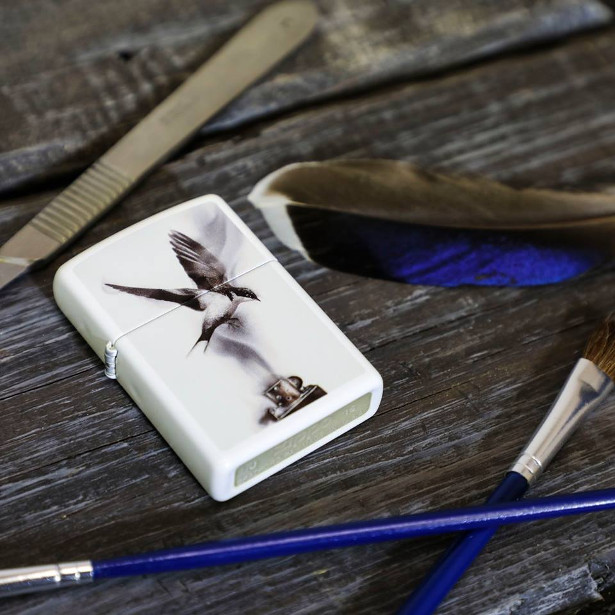 |
|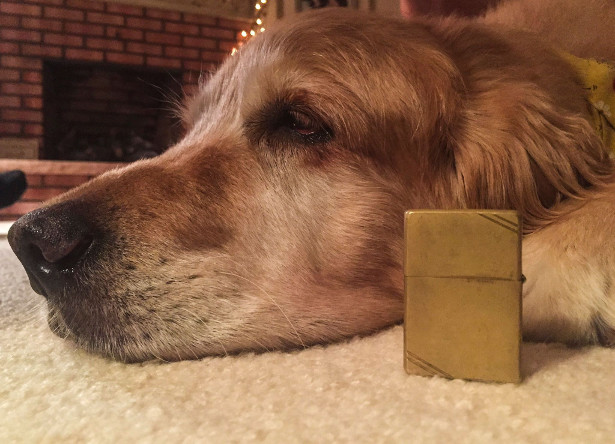 Soothing Skin Gel & Hydrating Facial Serum, Such thoughtful gift for Mother's Day including active ingredient > Plantolin® >> www.whatskinneeds.co.uk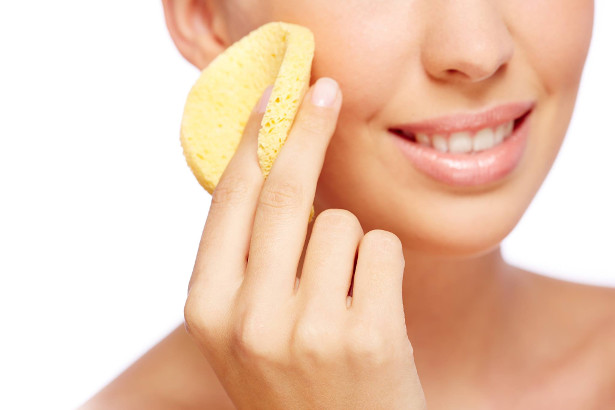 FACEBOOK | TWITTER | LINKEDIN | YOUTUBE | INSTAGRAM
ACTIVE INGREDIENTS INCLUDING >>> Plantolin®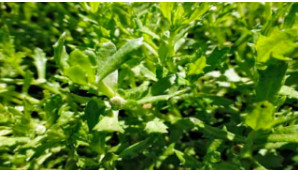 Key active ingredient in all What Skin Needs products. It's proven anti-inflammatory and anti-oxidant properties soothe, rehydrate and repair rough, dry and damaged skin.
Soothing Skin Gel by What Skin Needs £9.99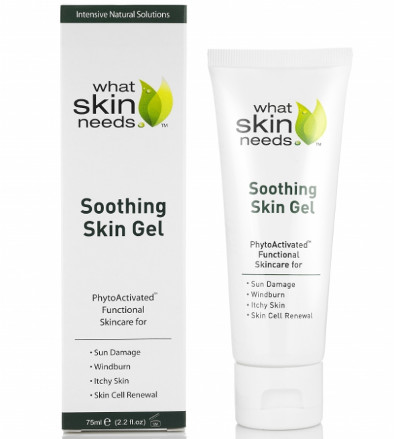 Absorbs immediately and provides long-term hydration, leaving your skin supple.
Soothing Skin Gel may assist with sun damage and windburn. Soothes itchy skin such as rashes and insect bites and provides moisture to dry skin to protect after exposure to the elements. Soothing Skin Gel is functional skincare.
See more at >> www.whatskinneeds.co.uk/products/lists/Products
Hydrating Facial Serum by What Skin Needs £12.99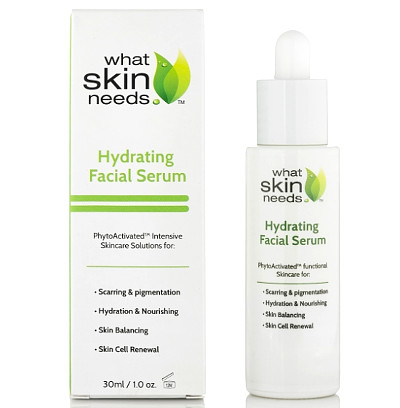 Light, non-greasy formula that penetrates the skin leaving you with healthier and younger looking skin.
Good for skin balancing, hydrating and any pigmentation.
A perfect blend of vitamins and plant extracts to create a light, non-greasy formula combined together to create an easily absorbed facial serum with superior hydrating and skin cell renewal properties. The potent formula penetrates the skins deeper layers leaving you with a healthier, younger looking skin. Hydrating Facial Serum is functional skincare.
See more at >> www.whatskinneeds.co.uk/products/lists/Products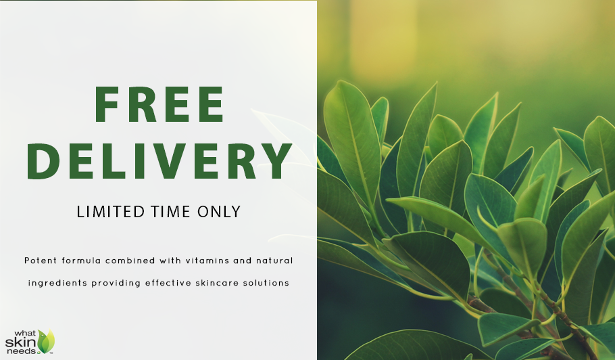 |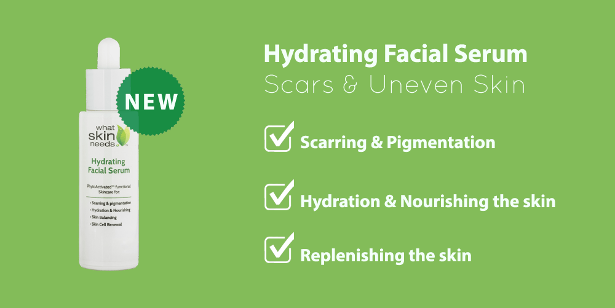 |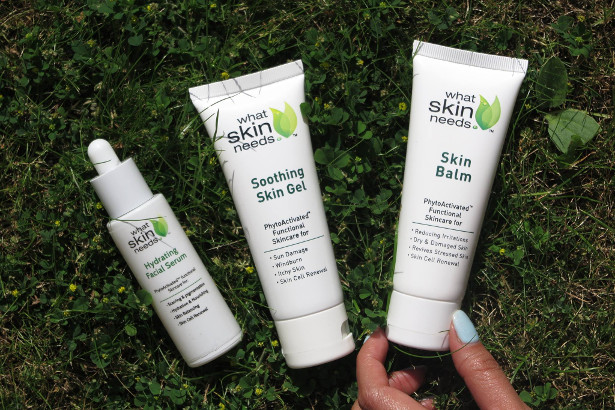 |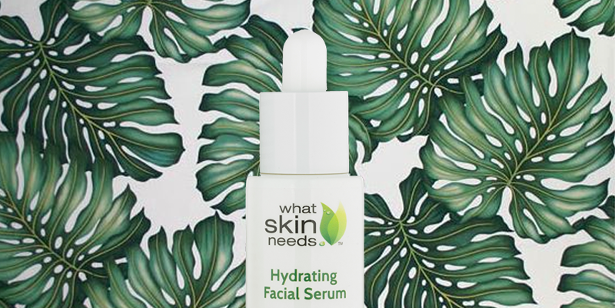 |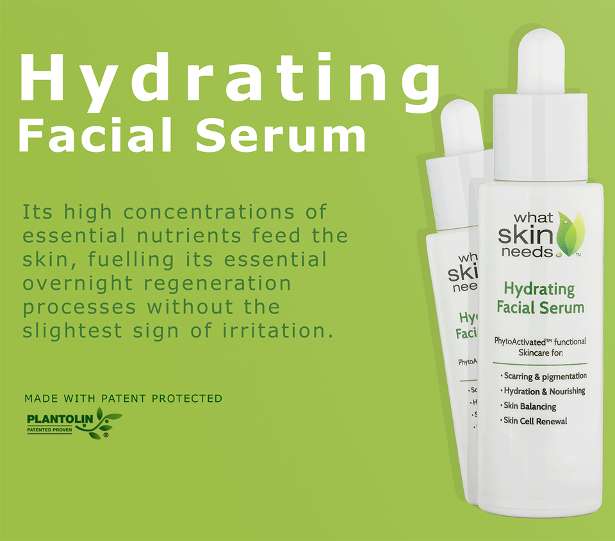 |

|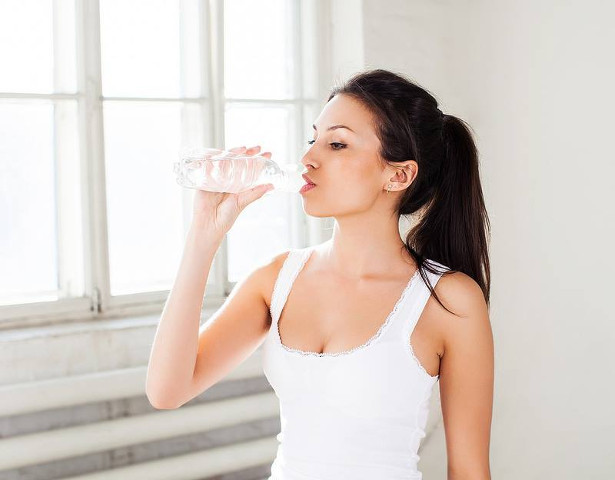 |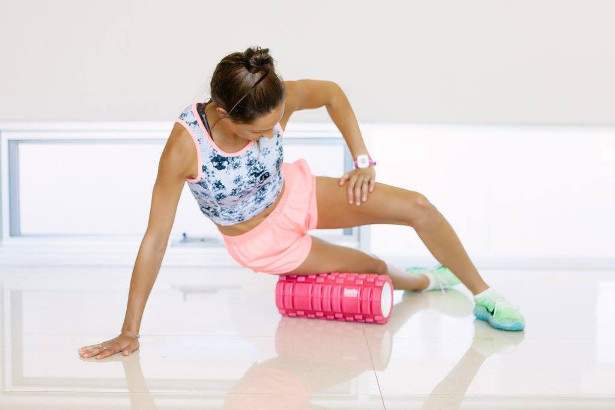 |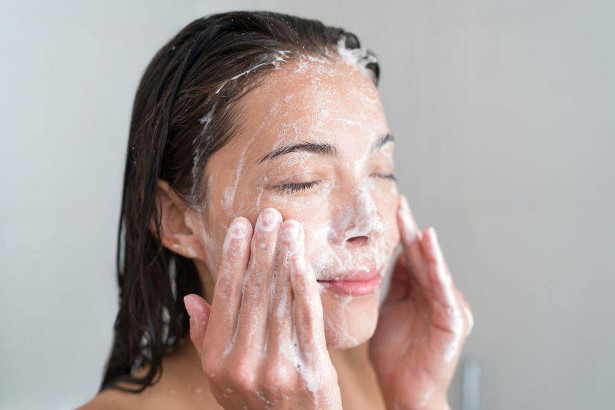 |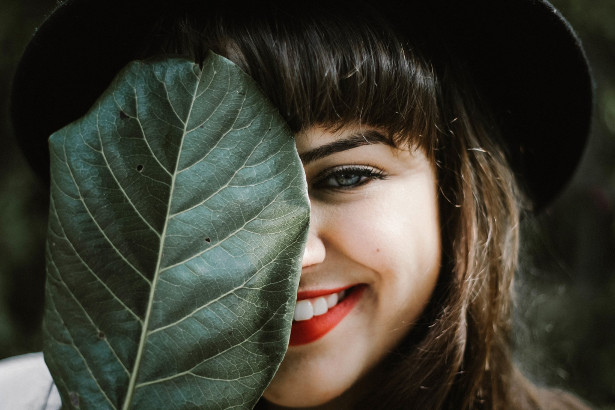 BUDDYBOX: A HUG IN A BOX Life is stressful. Great Gift Idea for Mother's Day ! >> www.blurtitout.org/BuddyBox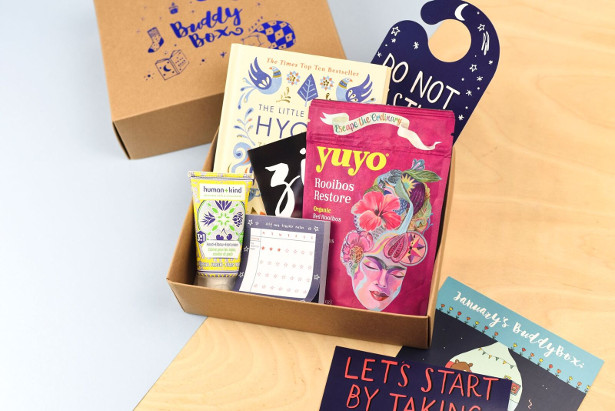 FACEBOOK | TWITTER | INSTAGRAM | PINTEREST
BuddyBox
Each BuddyBox contains at least 5 quality products hand-picked to nourish, inspire and encourage self-care.
The contents of the BuddyBox vary from month to month and remain a closely guarded secret. (The surprise is very much part of the experience.)
All the items included in the box are intended to make you feel good: helping you de-stress, find calm, feel pampered, relax, get creative, or simply have fun.
You can see the products included in previous BuddyBoxes here.
BuddyBox profits allow Blurt Foundation www.blurtitout.org to facilitate Peer Support for people who are affected by depression.
BUDDYBOX: A HUG IN A BOX
Life is stressful.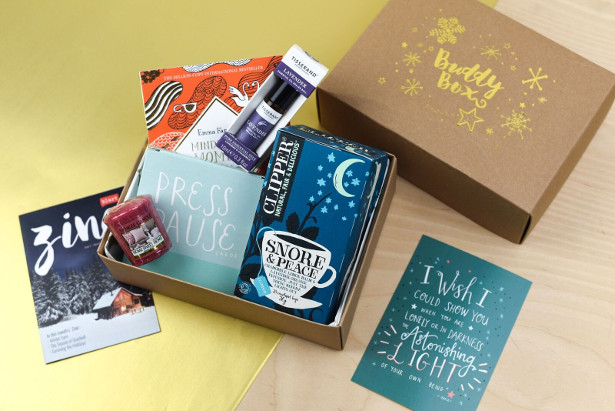 With so many competing demands for our time and energy, there's little left over for us.
We come last. Our needs are side-lined, our wants are ignored: we're too busy to look after ourselves.
But when our wellbeing becomes an afterthought, it impacts on our health. We feel frazzled, wrung out, and disconnected. And eventually, we crash.
The BuddyBox is a subscription box with substance, designed to counter the pressures we face in modern life.
Packed full of thoughtful, mood-lifting treats, the BuddyBox comforts, delights and gives you that warm, 'I've been cared for' feeling inside.
In other words – it's a hug in a box.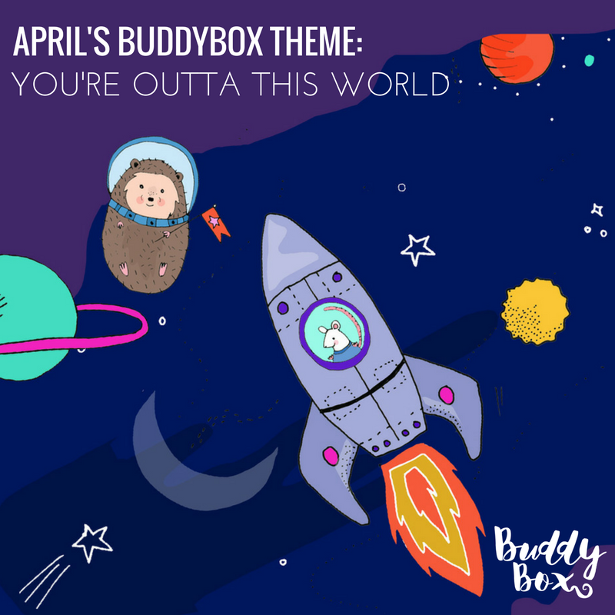 Think of us as the knowing nod. You've seen it – a slight bob of the head, often accompanied by a smile. A little movement that says, "I understand", "I'm listening" and "I'm here for you". That's us.We really understand how devastating depression can be. Jobs come to an end, relationships break down and lives can be lost, all through the effect of depression. That's why the work we do here at Blurt is so important – it not only changes lives, but saves them.It is difficult, but talking about depression is really important. We think people who've experienced it know best, so we're passionate about peer support – connecting those who have been through depression with those who are currently struggling, to provide reassurance and comfort during a very scary time. Mental health is just as important as physical health, and we're working hard to get that message out there. We raise awareness, provide tools and knowledge to help proactive recovery and challenge the stigma that prevents people reaching out for help. We work closely with medical practitioners, employers, schools and companies to help them understand depression, what it means and how they can support those affected by it!
See more at :- www.blurtitout.org/BuddyBox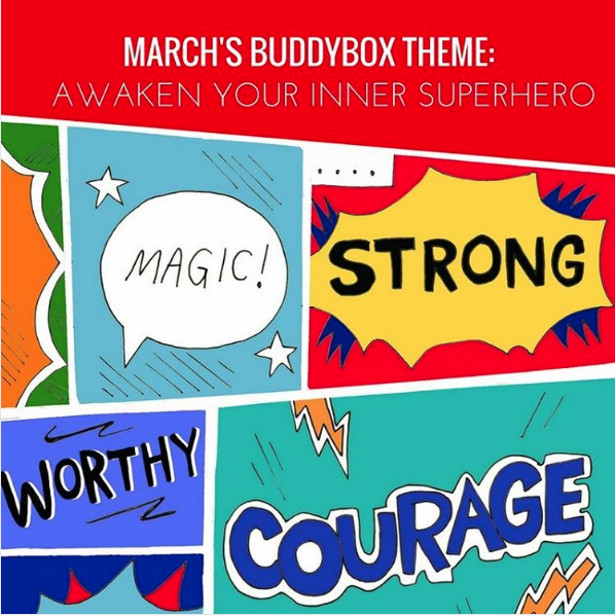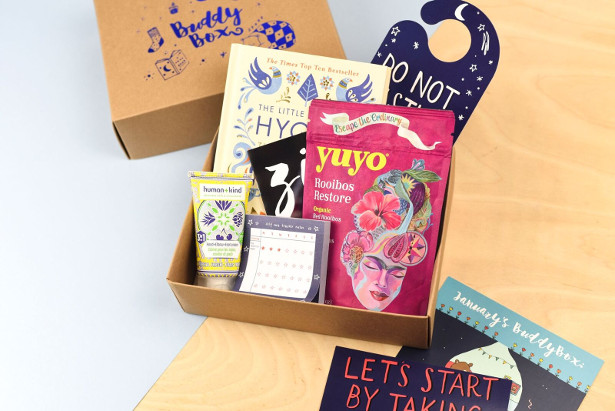 |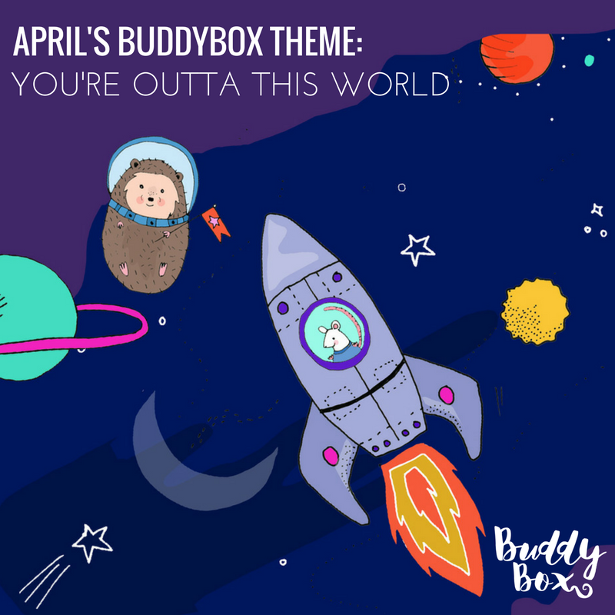 |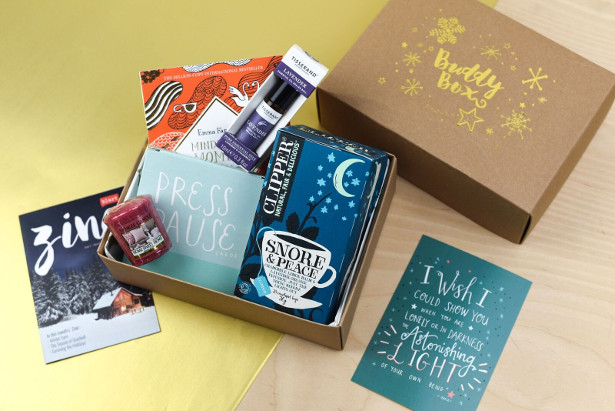 |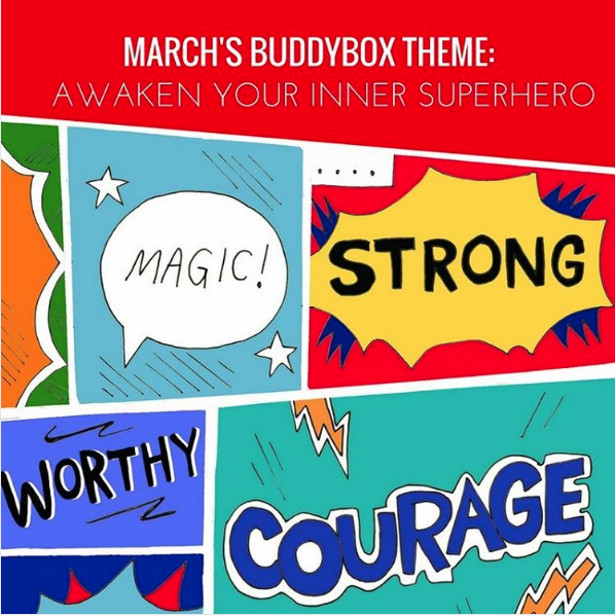 |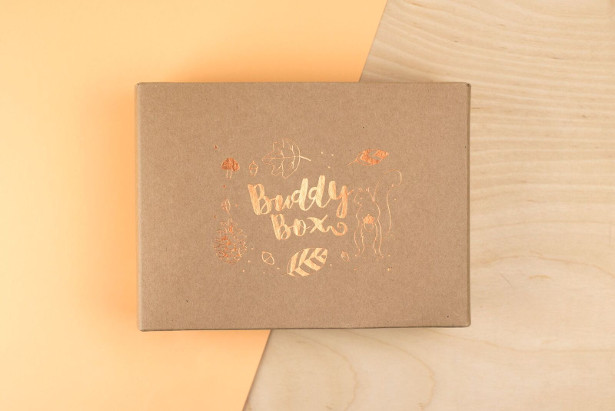 |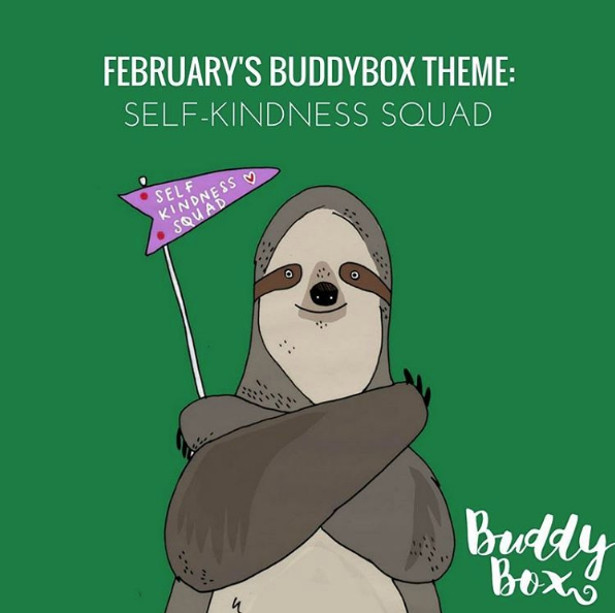 |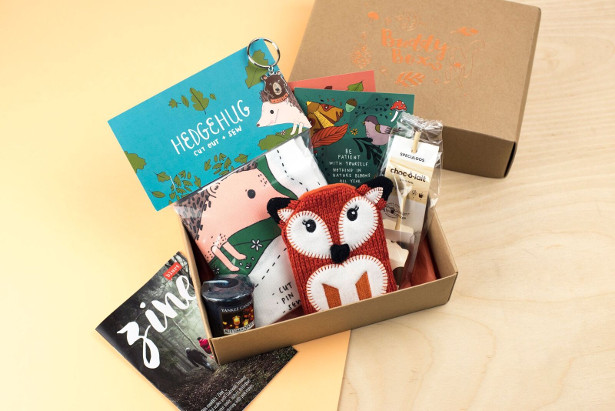 |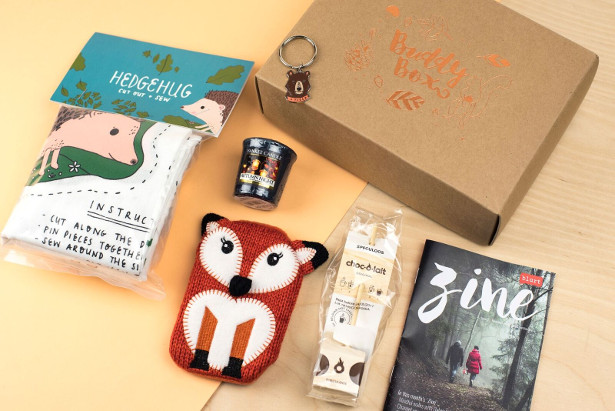 |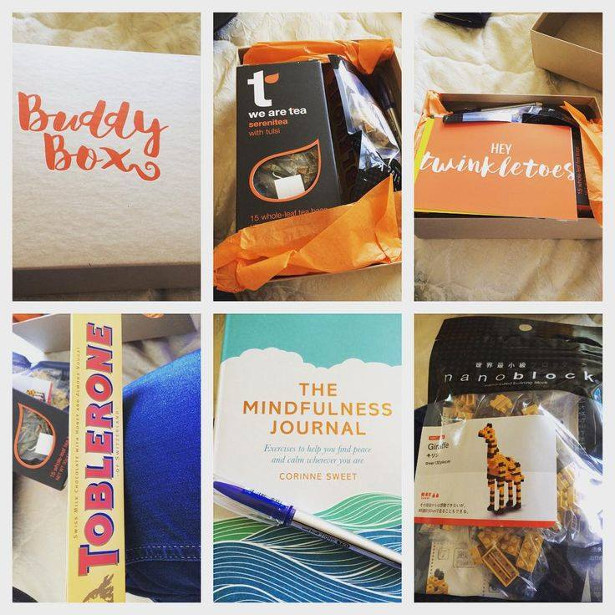 |

|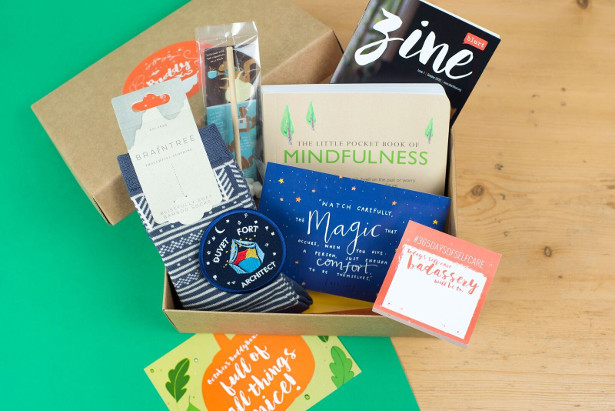 PELI™ – THE CASE FOR MOTHER'S DAY Shining the Light on Gifts With a Lifetime Guarantee ! >>  www.pelimobileprotection.com

Looking for a gift for Mother's Day that will constantly be used and protect some of the most precious pictures and important messages your Mum may have – or a gift that will literally light up your Mum's Day? If so, Peli has the answer with its range of mobile snd iPad cases and range of headlamps. The products embody Peli's DNA – the global leader since 1976 in the design and manufacture of protective cases and lights that withstand the most extreme conditions on Earth. They also carry a Lifetime Guarantee.
The Peli™ mobile protection range includes:
iPad Protection!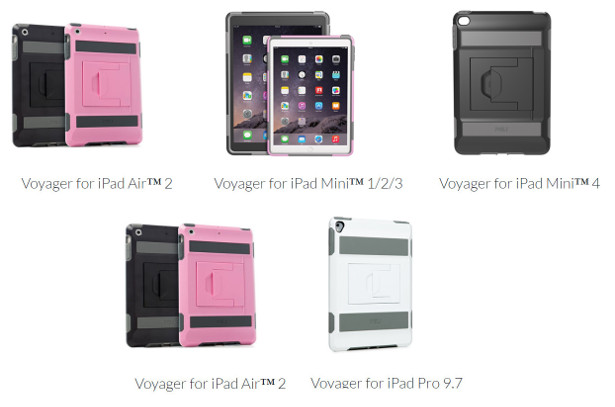 Peli Voyager for iPad Pro 9.7, Mini 1/2/3/4 and iPad Air 2 The Peli Voyager range provides tough, rugged, military-grade protection but is also slender and lightweight. It also features an integrated dual-mode built-in kickstand for easy viewing.
The Peli Voyager case for the iPad mini™ 4 is available in Black/Grey and retails at £44.99; the Mini™ 1/2/3 is available in Black/Grey or Pink/Grey and retails at £39.99; and the iPad Air® 2 has a range of colours which includes Black/Grey, Pink/Grey, and White/Grey, retailing at £49.99. www.amazon.co.uk
The Peli™ Vault !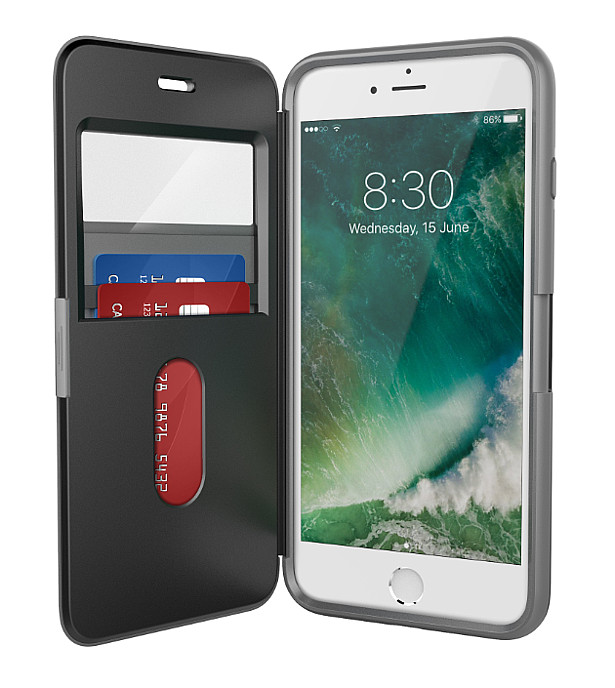 The Peli Vault keeps all that you need at hand, in one neat case. There's no more fumbling around in a bag as your Mother will be able to carry her credit card, ID and iPhone all together inside this durable folio case. Created from tough polymer plastics and TPR rubbers, the Peli™ Vault's streamlined design makes it the ultimate rugged folio case to protect all these valuable items together – and safe! For ease of use, there's a built-in window so she can see who's calling without opening the case, and the case incorporates a kickstand for hands-free media viewing. For the iPhone 7 and iPhone 7 Plus (also compatible with the iPhone 6/6 Plus), the Peli Vault cases are available on Amazon and other retailers, at £39.99
Peli™ Adventurer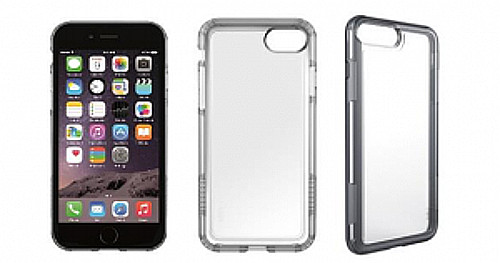 The Adventurer – the slimmest case on the market with a clear back to showcase the colour range of the latest iPhone models. The Adventurer cases offer 23% more impact absorption over similar protector models in the market, as they are made from HPX™, Peli's proprietary material that has been especially designed to absorb impact and disperse shock forces away from the mobile device. Important for those running for transport, the Adventurer cases also have a dual-layer structural design, a non-slip grip and exceed 810G Military Standard drop tests*. For the iPhone 7 and iPhone 7 Plus, the Adventurer cases are available on Amazon UK and other retailers, at £29,99.
Peli™ Guardian !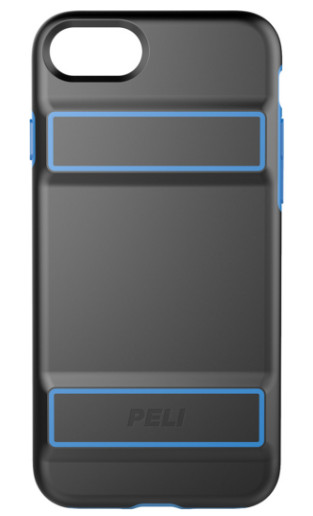 The Peli Guardian range has been designed by well-established designer David Ahmad (European Luxury cars). Created in Barcelona and engineered in the United States, this case combines the best of elegant design and tough resistance. One of the thinnest protective cases on the market its slim design makes it easy to hold and handle. Meeting Military Specification test standards, the Peli Guardian is available for the iPhone 6s, 6s Plus, iPhone 7 and iPhone 7 Plus. Peli Guardian cases are available on Amazon UK, and other retailers at £24.99 and are available In Black/Blue and Black/Grey colours.
Peli's Chargeable Peli 2780R LED headlight !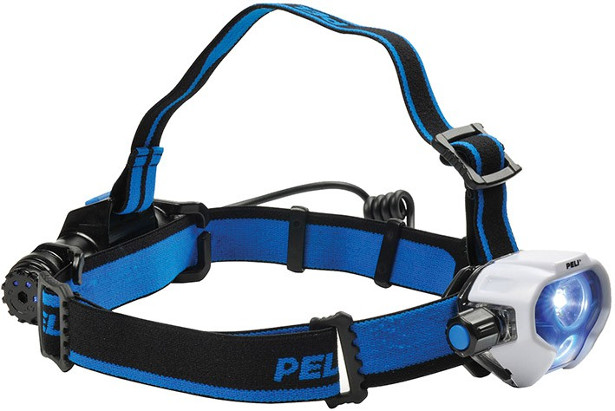 Peli's Chargeable Peli 2780R LED headlight is the brightest ever made by the company with 558 lumens and is perfect for cycling in the dark, evening runs, dog walks or DIY in dark places. Powered by a lightweight, efficient and powerful rechargeable lithium ion battery, the Peli 2780R headlight is equipped with a state-of-the-art LED that can shine clean, brilliant light of different intensities
The IPX 4 water-resistance rating makes the Peli 2780R LED headlight ideal for outdoor use. The headlight also offers a safety flashing mode. Constructed of water/weather resistant polymer, includes three interchangeable face plates (black, white and Photoluminescent) and pivots 70 degrees to direct the light where it's needed. Weighing in at just 207 grams with battery, micro-USB charger cord with internal charging port, and a full-time battery level indicator. It retails at £83.36 from www.peliproducts.co.uk/
Wallsauce.com create made-to-measure wall murals from stunning imagery. How Happy This Mother's Day Will Be When She Sees this !

TWITTER | PINTEREST | LINKEDIN | GOOGLE+ | FACEBOOK | YOUTUBE | INSTAGRAM
Creators of made-to-measure wall murals, Wallsauce.com deliver high-end wall murals made for any wall, of any size. Choose from 1000s of stunning images of upload your own and create the ultimate feature wall. Visit www.wallsauce.com to learn more !
Products
Wallpaper Murals
Self-Adhesive Wall Murals
Photo wallpaper
Large Format Wall Graphics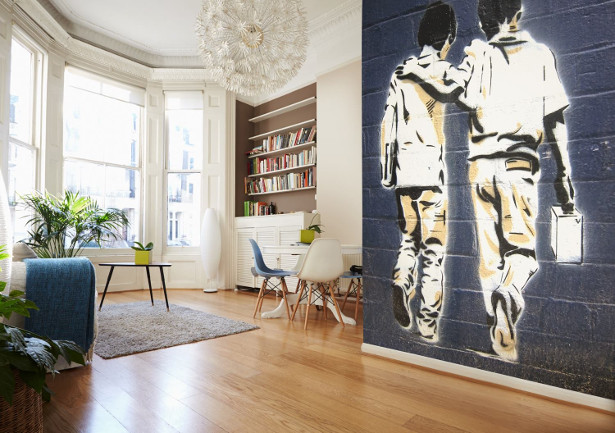 |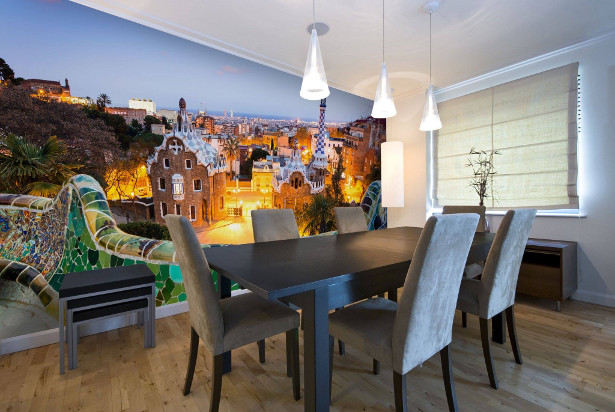 |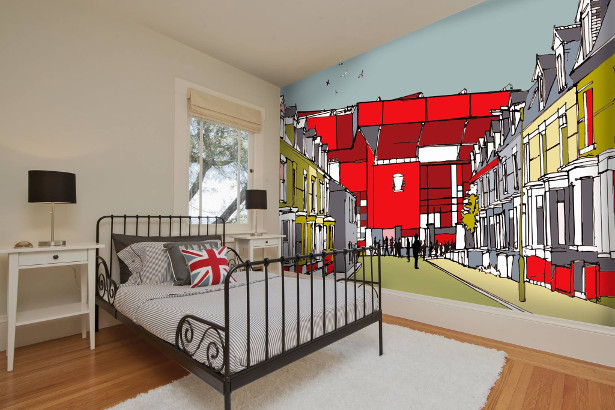 |
|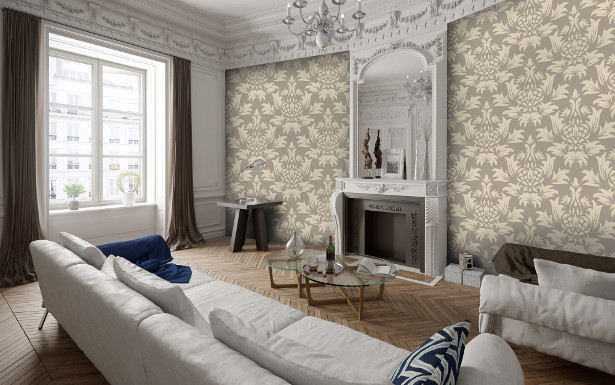 |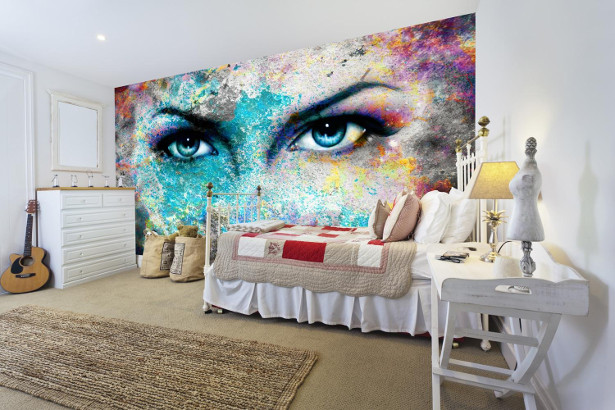 |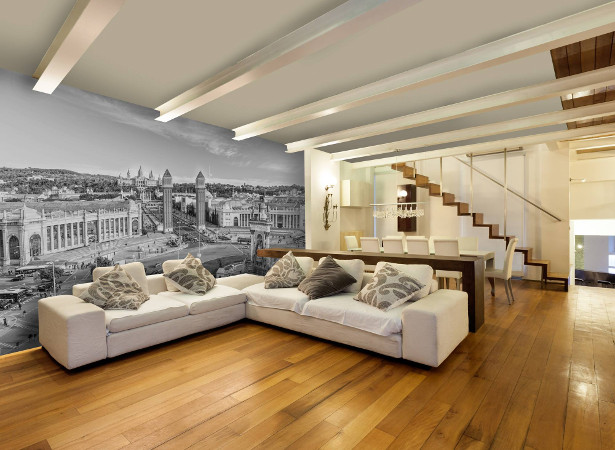 |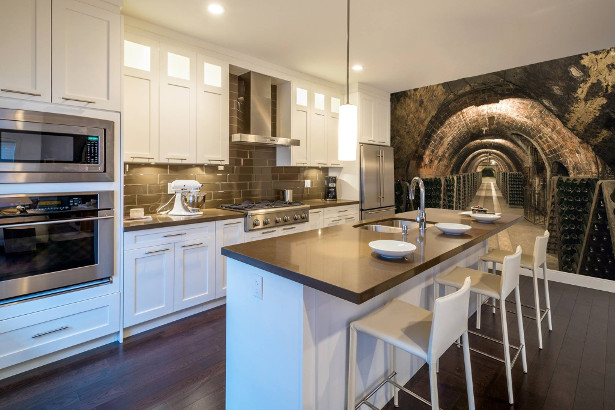 |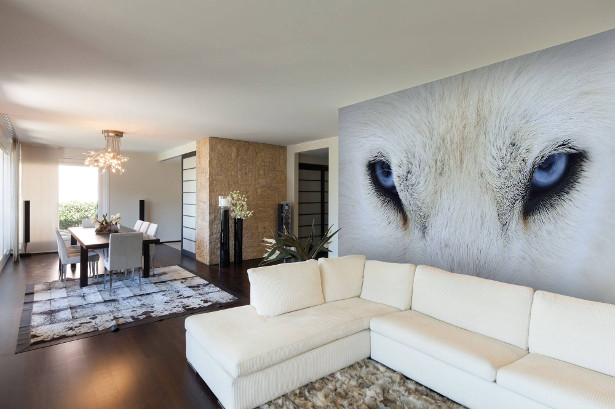 |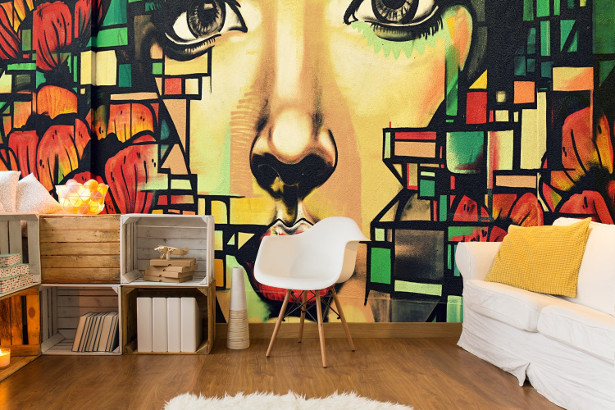 |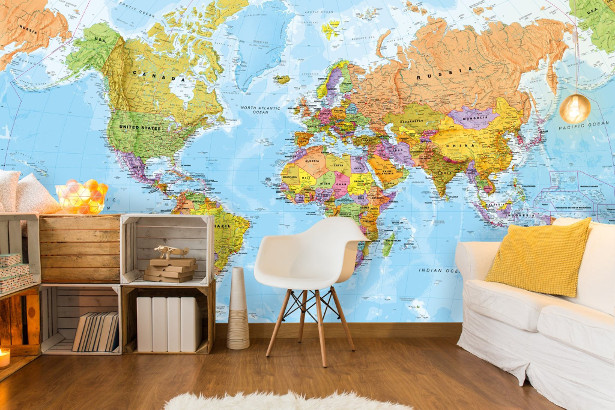 |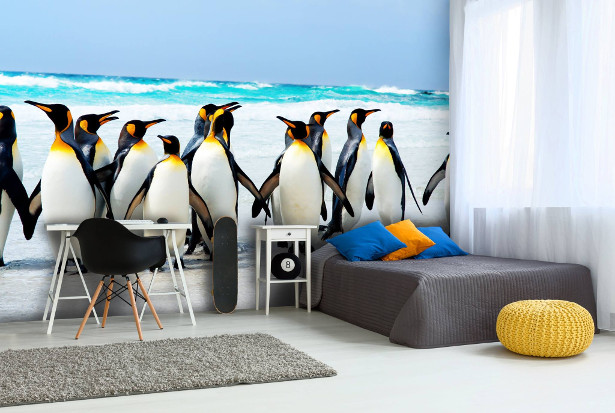 |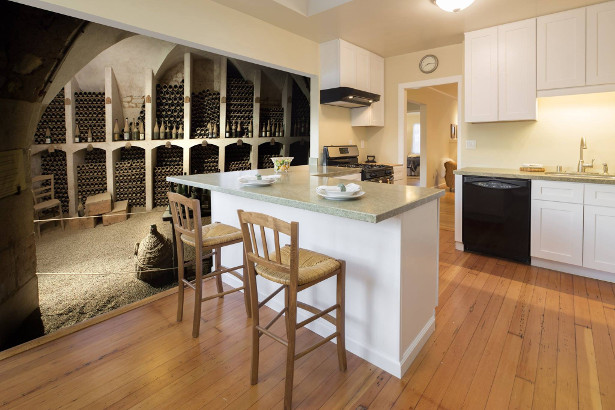 |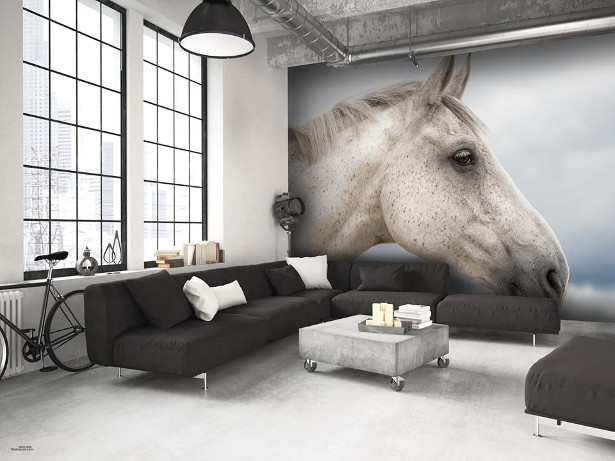 This Mother's Day show your mother you care by giving her the most precious gift of all, a good night's sleep! This product positively affects that process, its quite dramatic. >> splus.resmed.com Its also the 1st Non-Contact Option !
FACEBOOK | GOOGLE+ | TWITTER | LINKEDIN | YOUTUBE
How about giving your mother the gift of sleep
This Mother's Day show your mother you care by giving her the most precious gift of all, a good night's sleep! The S+ by ResMed could help her sleep an extra 45 minutes per night after just one week's use.[i]
The S+ is the world's first non-contact, fully comprehensive sleep tracking system, which features patent-protected SleepSensor technology. It makes it possible to track, analyse and improve sleep at home without a wristband, electrodes or mattress strips. The S+ is available at the price of £129.95 from Amazon and John Lewis.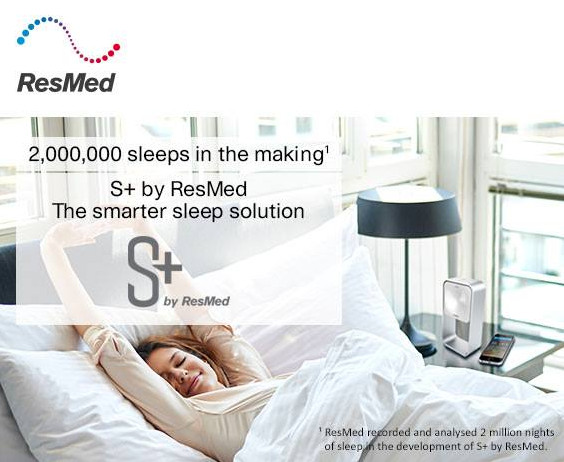 "Sleep is arguably the most important thing we do in our day. It's easy to underestimate the impact that lack of it can have on our overall wellbeing." said Dr. Guy Meadows, Clinical Director at The Sleep School and author of The Sleep Book – How to sleep well every night. "We know lack of sleep can be harmful to our physical and mental health, yet we are doing very little to help improve our sleep. With its unique features, the S+ is the perfect present for those looking to improve not only the quantity but also the quality of their sleep."
The S+ by ResMed comprises a device that sits beside the bed, a cloud-hosted Sleep Mentor system, and a free mobile app (Apple iOS and Android). Its features include:
highly calibrated respiratory and bio-motion sensor to measure and analyse sleep stages
recording of the movements caused by the expansion and relaxation of the chest with breathing, and overall body movements such as position changes, arm twitches and shrugs
delivery of sleep scores and sleep charts to a connected phone or tablet,
personalised feedback and suggestions to help users improve their sleep.[ii]
The S+ also has a range of features to help improve sleep:
Relax to Sleep provides a choice of soothing sounds that synchronise with breathing patterns to help with the process of falling asleep at bedtime.
Mind Clear allows users to record a voice message or type a text note to help clear their mind when trying to settle to sleep.
Smart Alarm allows users to set a window of time for the S+ to naturally wake them when they are in light sleep, enabling them to wake feeling more refreshed.
For more information about S+ by ResMed , visit www.splus.resmed.com and follow @FixMySleep on Twitter for more information.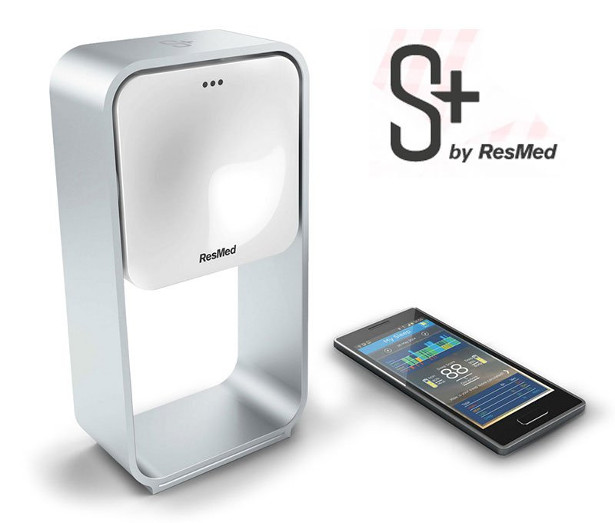 WISDOM WHILE YOU WORK – An Inspirational Notebook by Libbla Kelly

Written from the heart to her 12 Godchildren and children for whom she nannied, Libbla Kelly's Wisdom While You Work is an interactive, inspirational notebook full of Wise Words of Wisdom. Beautifully designed, each thought provoking page adds positivity and encouragement to its' readers. What is this book based on? What is the research behind it? The answer is simple, it is care and it is love.
"The book started life as a letter to my 12 Godchildren. Sadly I didn't have children of my own, but the wisdom I gained through the experience and observations of being a nanny, aunt, godmother, stepmother and simply loving communicating with children of all ages, inspired me to put pen to paper. I wanted to encourage them to listen, to learn to understand, to talk about their feelings, to have fun! I wanted them to be mindful of the importance these values will have in their lives. As I wrote the letter, it got longer and longer and it was then the thought of a book came to mind. I could see that perhaps it could help more young people. Right then my mission began".
100 pages of essential life-skills to help build self-esteem and confidence, Wisdom While You Work promotes well-being and supports positive mental health by encouraging communication and strength of character based on strong values. "These values are for everyone but the younger we can encourage this Wisdom the better", says Libbla.
Aimed originally at the 10-25 age group (her godchildren's ages at the time of writing) the book and newly available Revision or Flash Cards are obvious for revision, but also to use as post or note cards for anyone, whether at school, university, work or home. They both make excellent prizes or rewards and can help in motivational training. The cards can be branded for schools and businesses. The book is used for your own thoughts, a travel journal, for reflections, revising or just as a notepad.
Schools have bought Wisdom While You Work for their students to use in PSHE lessons, pastoral care discussions or as assembly topics. Parents, Aunts, Heads, Teachers, Mentors, Trainers and Friends are all buying Godmother Libbla's wisdom!
"I describe it as the most inspiring and helpful notebook or journal you will ever own. The messages are short grounding facts to read and retain or discuss and debate. The advice explains and suggests why this Wisdom is important. I wanted to show the importance of communicating feelings from an early age. In the centre pages there are little Cards of Wisdom you can tear out and give to people as keepsakes.
Words make us question ourselves. Could we do better? Are we listening? Could we be kinder? Are we making the most of life? Are we caring and sharing? I repeat… are we listening? There is always room to improve however old we are! Wisdom has been around for thousands of years, we should listen to the words associated with it!
Libbla Kelly, 52, grew up in Ireland and Somerset. She has been a nanny, an executive PA in fashion Retailing, recruiting and managing staff. Libbla was the project manager for an entrepreneur for years. She travelled the world, set up her own marketing company and become a personal trainer. People but especially young people have always been in her life and the threads came together:
Looking after people and working with them to improve, encourage and enhance their lives through communication.

Mother's Day gift inspiration from Buyagift.com !
Smartbox by Buyagift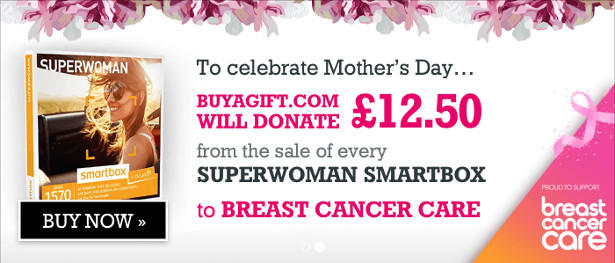 FACEBOOK | TWITTER | INSTAGRAM
If you're not sure what to get for your Mum, or simply want to make sure she will love the gift that you give her, Smartbox by Buyagift will give her hundreds of choices in locations all across the UK! Your Mum is sure to find something that suits her perfectly.
Pamper Treat – Smartbox by Buyagift, only £29.99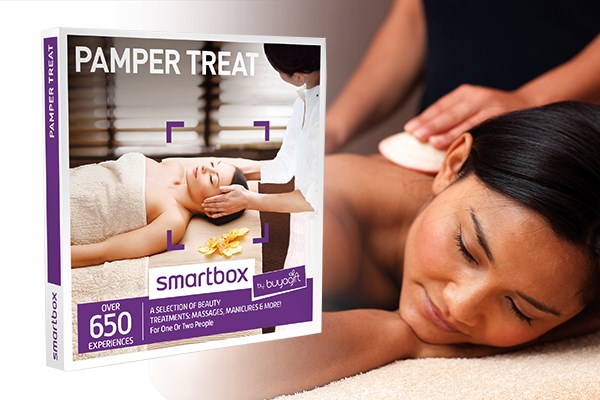 Sometimes a Mum just needs to take some time out and enjoy some peace and tranquillity. We've got the answer for her as we've scoured high and low to compile a truly fantastic list of our most luxurious pamper treat experiences that are sure to make her look and feel gorgeous. Featuring a selection of over 120 Relaxing Spa Day and Beauty Treatment experiences, we've got her covered. From soothing spa days at top-class London retreats, to grooming experiences and hair styling at renowned salons, there truly is something for every Mum.
Superwoman – Smartbox by Buyagift, only £49.99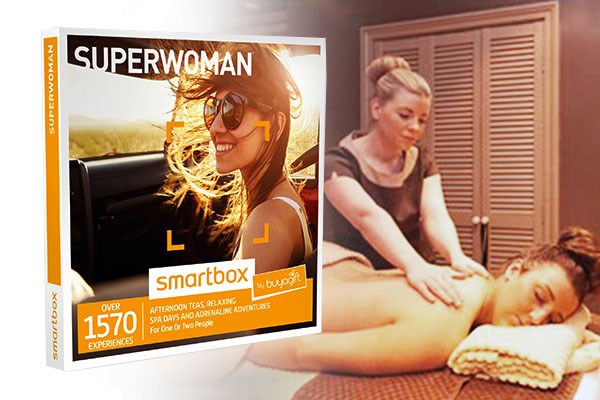 Struggling to find the perfect gift for Mum? Well fear not – we've saved you all the hassle as we have handpicked a fantastic selection of over 1000 Afternoon Teas, Spa Days and Adrenaline Adventures for her to choose from! We've compiled a selection that is sure to suit every taste from luxurious,relaxing spa days, to delightfully decadent and quintessentially British afternoon teas and delicious gourmet cuisine at high-end restaurants. Whether she loves being pampered, appreciates the succulent tastes of fine dining or gets her thrills from adrenaline-pumping days out, you're sure to find the ultimate gift for her to enjoy.
Afternoon Tea with Bubbles – Smartbox by Buyagift, only £49.99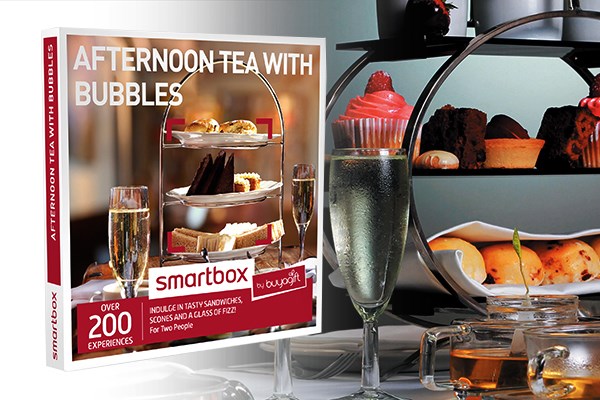 Sumptuous sandwiches, moreish cakes and tantalising homemade scones make for a sweet enough treat, but combine this with a tall glass of fizzing bubbles and you have the ultimate afternoon tea treat. Mum and her guest of choice will be able to choose the location to suit them from the many UK wide options. Relish a taste of the high life at the Hilton, indulge in chocolatey goodness at Hotel Chocolat or enjoy a quaint and traditional experience in a countryside inn.
Two Night Memorable Minibreak – Smartbox by Buyagift, only £139.99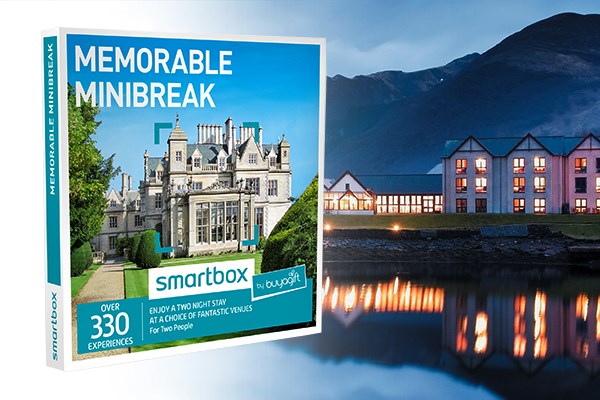 We all know that everyone could use a relaxing getaway from time to time and that planning it can be just as stressful as every other aspect of life – but it doesn't have to be! With this fantastic gift, you can leave it to the experts; we've scoured high and low to compile a spectacular selection of some of the best weekend escapes to suit every Mum's taste. With over 200 incredible two-night getaways across the UK including everything from picturesque countryside retreats to vibrant city breaks, regardless of whether she's in the mood for a spot of glamping in a private camping pod, a relaxing break in a charming bed and breakfast, or even a weekend retreat in the luxurious comfort of a beautiful hotel, she's sure to find herself spoilt for choice!
For the busy Mum who needs a relaxing pamper day…
2 for 1 Heavenly Spa Day with Two Treatments, Was £110, Now £55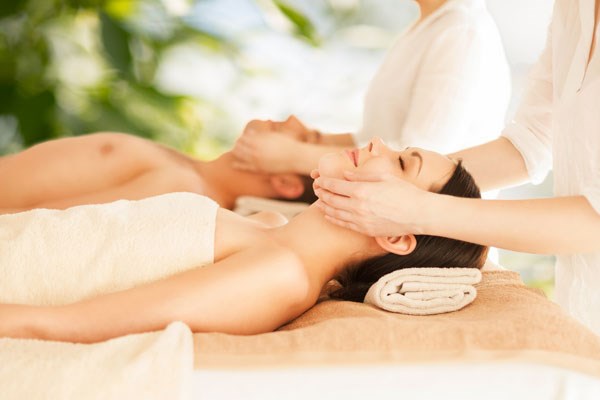 Big brands, fabulous facilities, and heavenly treatments! With this spa package for two your Mum and her guest can enjoy a pampering treatment each at a Bannatyne Spa, Marriott Spa or Hallmark Hotel. With over 40 locations spread far and wide, she can easily find the perfect venue for her. On top of her relaxing treatment she can take advantage of a full day's access to spa facilities which include steam rooms, saunas, Jacuzzis, swimming pools, and more!
2 For 1 Luxury Spa Day at Premium Venues with Treatments and Lunch, Was £260, Now £130
Your Mum can relax with a Decléor Vitamin Glow Facial and a glass of fizz at Marriott, relish three express treatments at a Village hotel or enjoy a stunning OPI Manicure at Bannatyne. She and her guest will have a full day to take advantage of the fantastic spa facilities at the location of her choice no matter which of these pampering giants she chooses. She'll savour a delicious lunch and be pampered with the treatments she has selected in-between dips in the pool and spells in the sauna.
Luxury Spa Day for Two at a Mercure Hotel, £99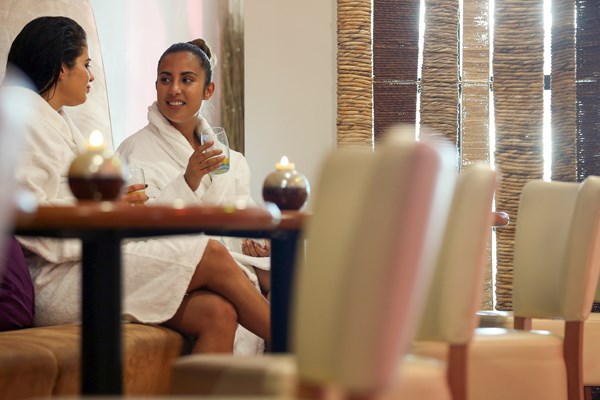 Discover a world of indulgence with this luxurious spa day for two at one of the stunning Mercure Spas across the UK. Each luxury spa boasts top-of-the-range treatments and contemporary facilities that make for an unforgettable day of pampering. Mum and her guest will enjoy two treatments lasting 25 minutes each, choosing the discovery facial, tranquillity scalp massage, cleansing and purifying back treatment, essential back massage and perfect legs. Once she's feeling revived and de-stressed she will be free to enjoy access to the spa's facilities which include swimming pools and fitness centres. Whether she's worked up a sweat at the gym or taken a dip in the pool, she'll surely fancy a bite to eat afterwards. A delicious light lunch will be served to her and her guest so she can really end the day in style!
For the Mum who fancies a weekend break…
Overnight Relaxation Break for Two, £129
Everyone deserves a break from time to time, and this sensational relaxation voucher offers you the chance to give your Mum a flexible present for Mother's Day. Options for this overnight spa break include boutique getaways, historic halls and peaceful countryside retreats; each hotel boasts luxurious spa and leisure facilities where she and a guest can work up a sweat in the gym or let hot bubbling water massage aching muscles. This package is valid for 10 months and includes a night's sleep in a stylish room as well as spa access and breakfast in the morning.
Unusual Escapes Choice Voucher, £89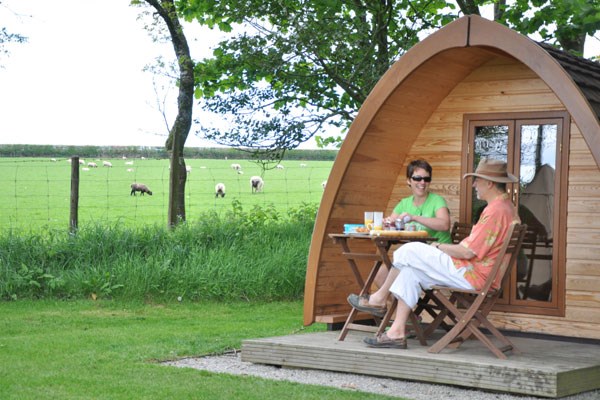 Give the gift of a refreshing break for two to a Mum who likes her holidays a little out of the ordinary! She can use this voucher to join the glamping craze, and stay in a timber yurt, pod, or hobbit hut, for a luxury camping experience without the stress of carrying and putting up a tent. There is a guest house in the stunning Brecon Beacons, a converted 19th-centruy schoolhouse, and several remote farm-stays to choose from. And if she doesn't want to take her wellies along, perhaps she'd prefer a compact yet luxurious yacht-style cabin room, in the very heart of Birmingham. Weird and wonderful explorations await, as well as a few options that are a bit more sensible, in case she'd just like a lovely luxury break!
Two Night Hotel Break with Dinner, Was £250, Now £149.99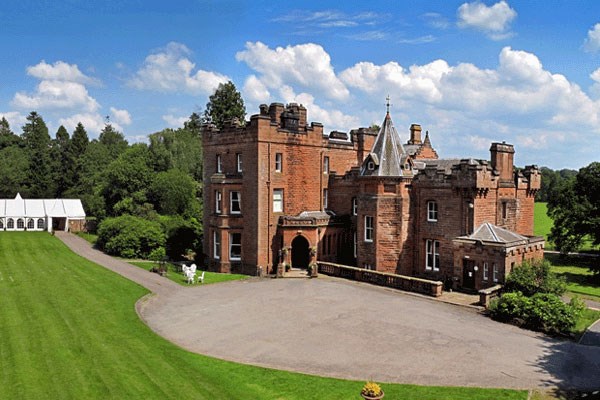 Everyone needs a change of scenery now and again. Treat your Mum and her guest of choice to a hotel break with this flexible ten month voucher for two nights, in some of the country's most popular destinations. She'll be able to select her mini break location from specially selected hotels across the UK. Whether she wants to explore an exciting new city, or spend a couple of days getting away from it all in the countryside, she's sure to find a place that ticks all the boxes. The generous offer includes a delicious two-course dinner for them both to enjoy on the first night. Breakfast is also provided for each in the mornings, to set her up for a day of exploring, relaxing, or whatever she fancies as she savours two nights away from life's stresses.
For the Mum who wants to live like a Queen…
Buckingham Palace Queen's Gallery with 4 Course Michelin Meal and Bubbles for Two, £89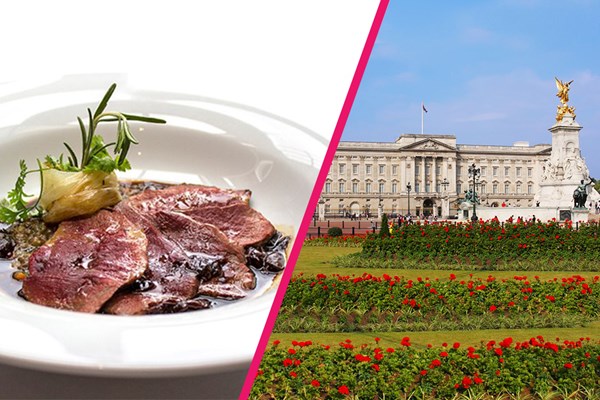 Your Mum will take a step back in time with entry for two to The Queen's Gallery at Buckingham Palace followed by a delicious meal. She'll begin by exploring the gallery, a truly stunning setting for up to 450 incredible artworks and artefacts at any one time, ever-changing yet all from the exquisite Royal Collection. Marvel at portraits of monarchs past, delight in renaissance pieces and compare today's fashions with furniture from the Georgian era, and once she's seen the collection, it's time to head to London's vibrant Soho and step into the relaxed surroundings of the chic Latium restaurant for a delectable four course meal, accompanied by a chilled glass of champagne – the perfect way to round off a day in the capital!
Bateaux Dinner Cruise on the Thames for Two – Special Offer, £125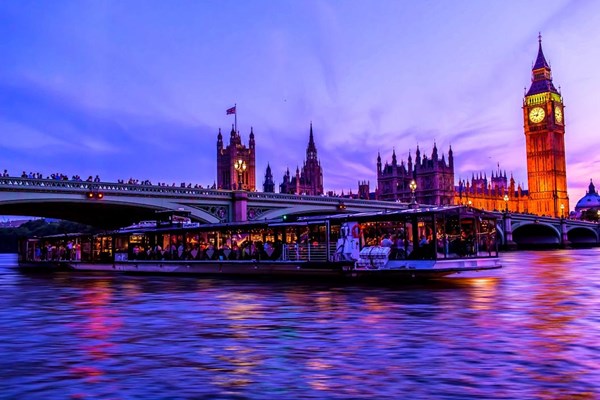 In the majestic glass-roofed cruiser, Mum will begin a sumptuous and relaxing cruise down the Thames, one of the best known rivers in the World. From Shakespeare's Globe to the Thames Barrier, she'll see hundreds of years of history come to life as she enjoys superb fine dining with the backdrop of the moving London skyline, all to the sound of the fantastic house band.
2 for 1 Thames Cruise with Afternoon Tea for Two, £31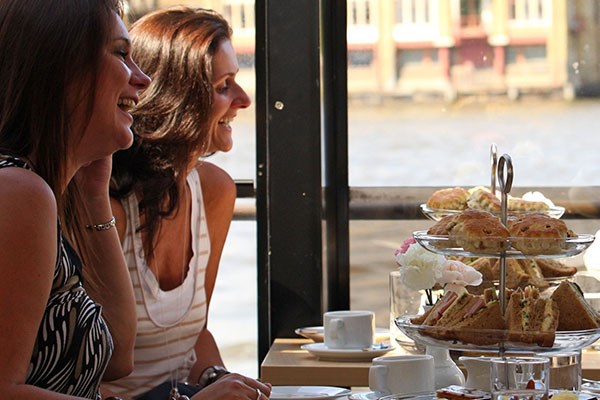 This wonderful experience for two gives Mum the chance to cruise along the River Thames whilst tucking into a delicious afternoon tea with her guest – a truly civilised way to pass the afternoon! She'll be able to take in stunning sights of some of London's most famous, historic and impressive landmarks as she floats gently along the magnificent Thames.
View From The Shard and Dinner with Fizz at Marco Pierre White's New York Italian, £99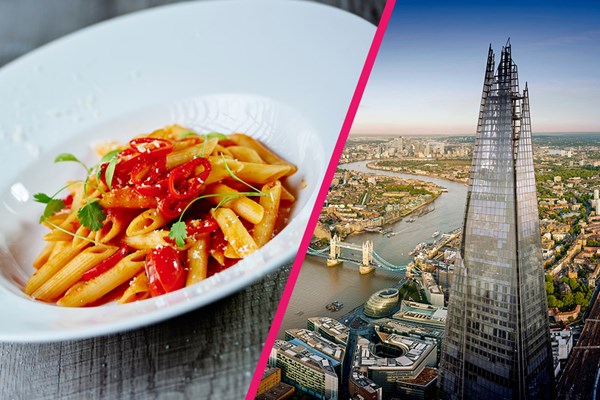 A three course meal with prosecco at Marco's New York Italian just moments away from the spectacular View from the Shard is sure to satisfy Mum's taste buds thanks to a varied set menu of fresh and tasty food made from high quality ingredients. If her appetite for adventure is still going strong after the meal, a trip up the tallest building in Europe is just the ticket! The View from The Shard offers a truly spectacular view across the capital, boasting a 360 degree panorama with 40 miles of visibility on a clear day. She and her guest will have the best seat in the house as they ascend to the observation deck of this incredible building in a high-speed 'kaleidoscopic' lift, reaching up to 800ft above the city!
Afternoon Tea for Two at Harrods' Georgian Restaurant, £88
Harrods is an iconic London institution and its Georgian Restaurant has been satisfying customers since 1913. Recently refurbished, the decor combines the elegance of 1920s and 30s fine dining with modern elements. Your Mum will be treated like royalty from the moment she enters with this exceptional afternoon tea for two. You will be met by staff and seated at an impeccable table before being served a luxurious version of the quintessentially British treat. The delicious food will be accompanied by unlimited loose-leaf tea of your choice, taken from Harrods' extensive menu including the finest teas from around the world; each blend on offer has been specially selected by Harrods' tea experts.
For the Mum who likes to get outdoors…
Vineyard Tour and Tasting with Lunch or Afternoon Tea for Two Special Offer, £49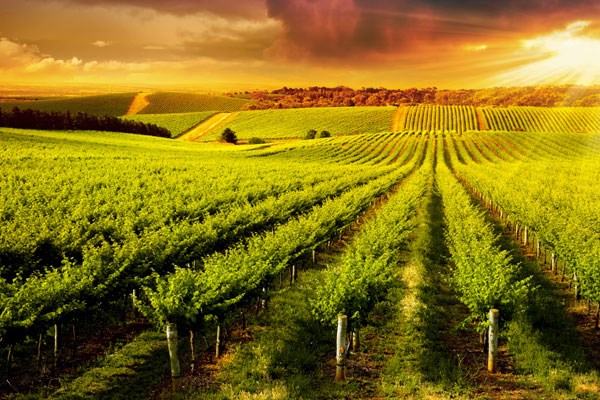 This unique and fascinating tour takes you all the way through the wine making process to the most important part – the tasting. Mum and her guest will begin in the vineyard, where they will see the seeds being planted and learn how they "train" the vines and harvest the perfectly ripe grapes. The expert guide will then take them to the winery. Here she will be navigated through the wine-making method, watching the grapes come in and seeing how the fermentation process works before the finished product is bottled for sale. Then comes the very special experience of sampling the vineyard's wines right there on site, before she is treated to a delicious lunch or indulgent afternoon tea to soak it all up. Available at five locations across England, this tour is a wonderful opportunity to discover the beauty and elegance of English wines.
Champagne Balloon Flight for Two, £198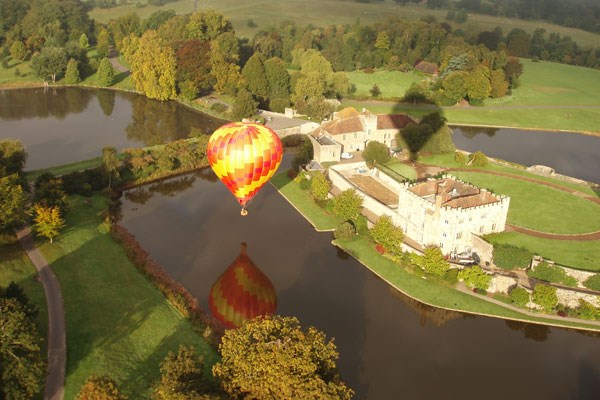 Get your Mum the experience of an elegant and tranquil flight with this fantastic ride over the stunning British countryside. She and a friend will reach a height of 2000 feet as they soar over a beautiful location of her choice in the early hours of the morning. She will be amazed by the mesmerising sunrise, valleys, quaint villages and endless fields below – remind her to bring her camera as she'll most likely want to capture these moments forever! Before departure, she'll prepare the balloon for flight with the assistance of other members in your group. Then it's up, up and away into the serene sky for an hour ride with a glass of champagne!
Give a magical gift that grows all year with RHS Gift membership. Your Mum will enjoy a year of great days out at over 175 gardens across the UK, including the four RHS Gardens where she can bring a family guest (or two children) for free each time she visits. Plus, she'll enjoy discounted tickets to RHS shows (including RHS Chelsea Flower Show), free events at RHS Gardens, personalised gardening advice and a subscription to The Garden monthly magazine. Gift membership comes ready to give in a luxury pack, with two packets of seeds, a set of six luxury postcards, vouchers for a free RHS tote bag, and £5 to spend at RHS Gardens. It's the perfect gift this Mother's Day.
For the Mum who likes chocolate with her afternoon tea…
Chocoholic Afternoon Tea for Two at The London Hilton Park Lane, Was £72, Now £49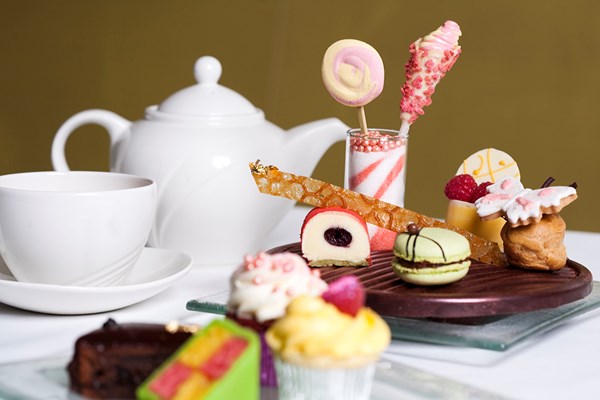 This is a truly out-of-the-ordinary indulgent treat for Mum and a guest! The Podium Restaurant's Executive Chef has created a sumptuous version of afternoon tea that ticks all the chocolate boxes. In addition to superior teas, exclusively blended by Harney and Sons for Hilton Hotels, she will devour delicious sandwiches, chocolate chip scones with praline spread and melt-in-the-mouth pastries. Then comes the main event for any chocolate lover – a selection of beautifully-crafted and delicious chocolate fancies, served on an edible chocolate plate!
Sparkling Chocolate Afternoon Tea for Two at Hotel Chocolat, £43.90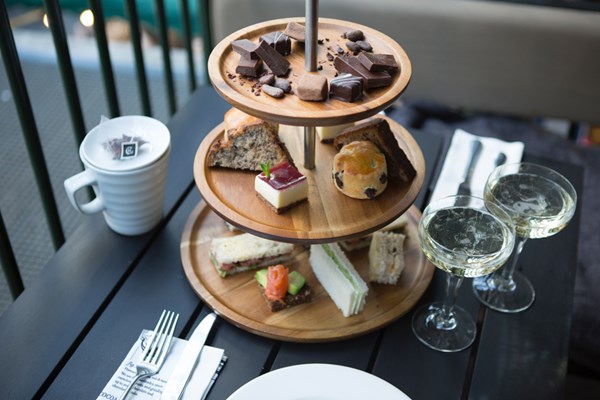 A mouth-watering indulgent chocolatey twist on traditional afternoon tea awaits you and your Mum! Choose from two of Hotel Chocolat's wonderful restaurants, including Hotel Chocolat's Rabot 1745 in Borough Market and Hotel Chocolat's Roast and Conch in Leeds. Allow your taste-buds to experience a haven of sweet, rich, velvety goodness during an amazingly unusual day out! Dine on a selection of delicious sandwiches, scrumptious scones, beautiful brownies and banana bread whilst being served the finest selection of smooth and creamy Hotel Chocolat chocolates and sipping on your choice of tea, coffee, hot chocolate or special Hotel Chocolat cocoa infusion. A truly incredible way to spend time together!
For the foodie Mum…
Unlimited Champagne Afternoon Tea for Two at 5* Grosvenor House, Park Lane, only £89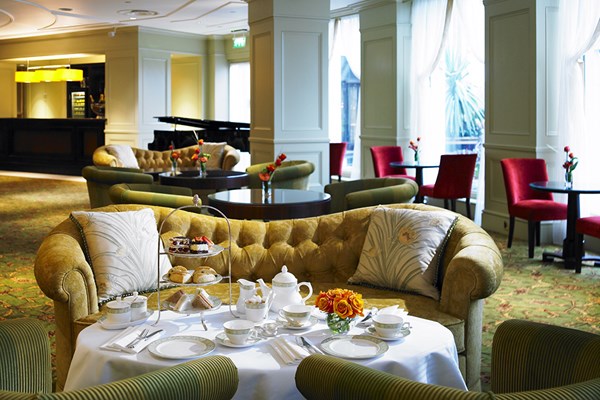 What better way for Mum to indulge in Champagne afternoon tea than in complete style and luxury! Grosvenor House Hotel, with its tranquil atmosphere and elegant interiors, offers everything you'd expect from a 5-Star hotel in the heart of London. Welcoming and attentive staff will have a quintessential British feast prepared especially for her in The Park Room, boasting stunning views overlooking Hyde Park and set in a typically British stately home environment. She'll sample a selection of delicate finger sandwiches, warm scones with preserves, scrumptious cakes and pastries. This is all topped off perfectly with bottomless Champagne – perfect for toasting a special occasion like Mother's Day!
Three Courses and Champagne for Two at Galvin at The Athenaeum Hotel, Mayfair, Was £105, Now £49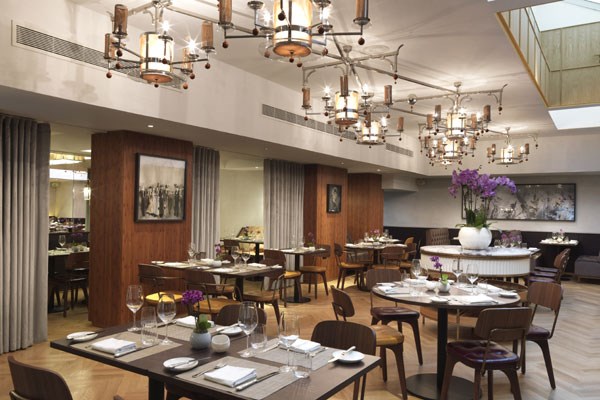 Mum will enjoy a fabulous fine dining experience with someone special in the elegant surroundings of Galvin at the 5-Star Athenaeum Hotel in London's fashionable Mayfair. She'll settle into the sophisticated atmosphere as she's treated to three delicious dishes from an alluring set menu, accompanied by a crisp, chilled glass of champagne. From duck liver parfait, red onion marmalade and brioche to risotto of Dorset scallops, courgettes and tarragon, her taste buds are sure to be tantalised.
Three Course Meal with Bottle of Wine for Two at Prezzo, £47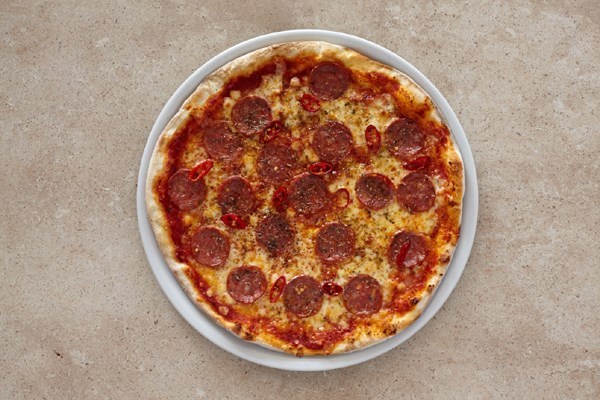 Prezzo serve tasty starters, great pizzas and pastas, and gorgeously sinful desserts. Mum and her guest will enjoy all three from a set menu, and a whole bottle of wine to share, with this great package. Ingredients are fresh and seasonal – many sourced directly from Italy. Perhaps she'll enjoy classic calamari to start with, a mouth-watering prosciutto and mushroom pizza for her main, and irresistible tiramisu to finish. Vegetarians are catered for, and there are even lighter options for those following a bikini diet. She may dine at the lunch or dinner sitting at a choice of over 200 locations, so the voucher is fully flexible. Get it while it's hot!
Cookery Class Choice Voucher for One, £89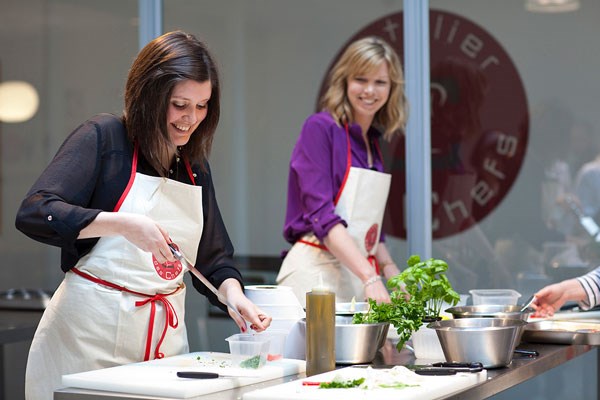 Whether your Mum 'can't cook, won't cook', or is looking to expand her already impressive repertoire of culinary successes, this flexible voucher allows her to choose the perfect cooking course! She can try her hand at African or Indian cuisine, learn to create the ultimate pub snack of an artisan pork pie and piccalilli or learn to smoke her own meat and fish. With a wide choice, there's something for every Mum.
Buyagift.com proudly support Breast Cancer Care campaign by donating sales of the Superwoman Smartbox >> www.Buyagift.com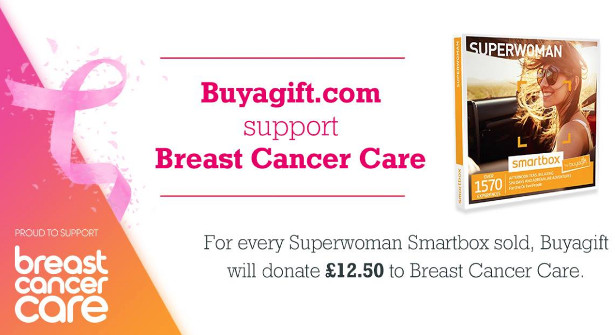 FACEBOOK | TWITTER | INSTAGRAM
Buyagift.com is joining forces with Breast Cancer Care's 'Mum of a Kind' campaign to donate £12.50 from the sale of every Superwoman Smartbox by Buyagift to the charity from 6th- 27th March.
To celebrate Mother's Day, people can give the superwoman in their life not only an experience to cherish, but a gift that will make a difference to women living with and beyond breast cancer.
Superwoman – Smartbox by Buyagift, £49.99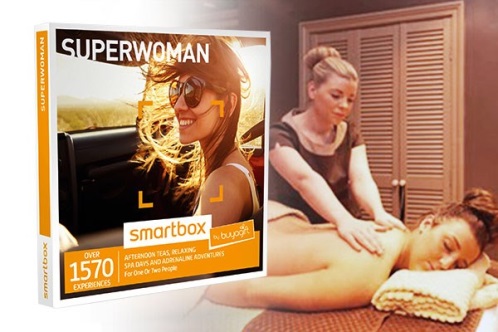 With over 1,000 gift experience options in the Superwoman Smartbox, she will receive both the gift of choice and the gift of giving back. The Smartbox includes a fantastic handpicked selection of over 1,000 Afternoon Teas, Spa Days and Adrenaline Adventures for her to choose from. Whether she loves being pampered, appreciates the succulent tastes of fine dining or gets her thrills from adrenaline-pumping days out, you're sure to find the ultimate gift for her to enjoy, with the option to be sent as an e-voucher or gift box.
The money raised will help Breast Cancer Care continue to provide free services to anyone affected by breast cancer. These include; support over the phone with a nurse or someone who's been there, welcoming online forums, reliable information and support groups.
Dan Mountain, CEO of Buyagift.com says:
"Buyagift is pleased to be supporting such a worthwhile charity in helping the 62,000 women in the UK who are fighting this disease. We know that there are many brave women out there who are living with breast cancer or supporting someone with the disease, that's why we felt providing £12.50 of the sale of every Superwoman Smartbox was appropriate to support the fantastic work Breast Cancer Care is doing."
Leah Weal, Brands Partnerships Specialist at Breast Cancer Care, says:
"We are delighted Buyagift is supporting Breast Cancer Care this Mother's Day. With one person every ten minutes diagnosed with breast cancer in the UK, the funds raised by Buyagift will help us continue to provide anyone affected by breast cancer the best care, support and information."

The Eparé Pocket Wine Aerator enhances the flavor and finish of wine by releasing its natural bouquet.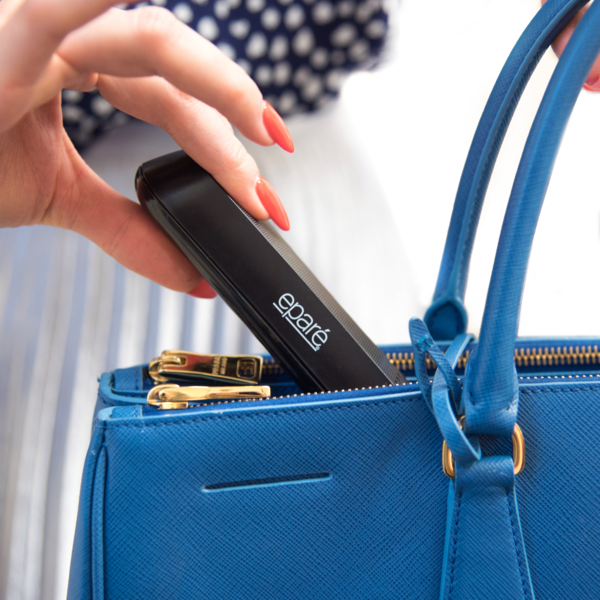 TWITTER | FACEBOOK | YOUTUBE | INSTAGRAM | PINTEREST
With a push of a button, the aerating motor creates tiny air bubbles, rapidly introducing oxygen into the wine and freeing its tertiary aroma. The heightened aroma enriches each glass' flavor, completing your wine experience. Accommodating all styles of wine, with 3 aeration settings, and small enough to store in your pocket. Aerate your glass on demand in as little as 15 seconds.
All Eparé products are backed by the Eparé Limited Lifetime Warranty
Make a $10 bottle of wine taste like a $30 bottle in as little as 15 seconds. Perfect for your everyday glass of wine.
Using traditional decanters can take hours to taste an effect, with this device you see results in as little as 15 seconds.
Aerating simulates aging of a bottle quickly, use this device to test the aging potential of your favorite wine. Fountain or spout style aerators don't work the same on all styles of wine and often require re-pouring in order to taste a difference, this device has three different settings (White, Red, and Port) which lets the user customize the aerating experience.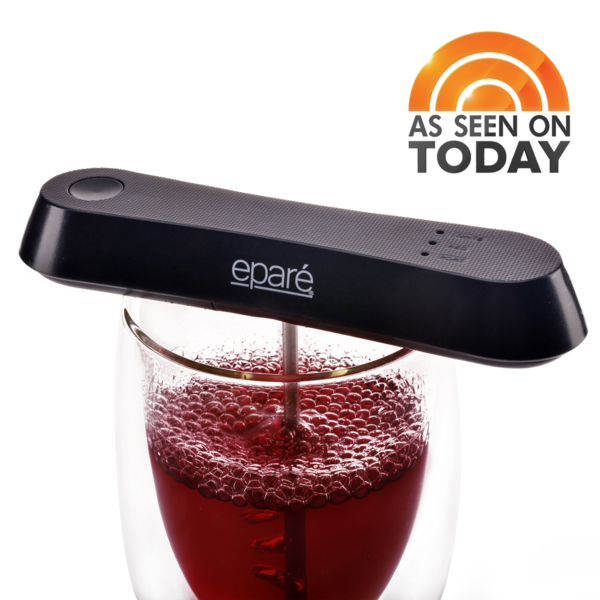 The convenient size of this aerator allows it to fit into any jacket pocket or purse so you can easily take it on the go to any restaurant, bar, or picnic. The design allows you to easily aerate an individual glass and we guarantee that it will make you the most popular guest at any event.
You will receive one (1) pocket wine aerator measuring 6″ long 1″ tall and 1 ¼" wide – weighs 3 oz. – features one (1) cap and one (1) aerating rod; Limited Lifetime Warranty; Aerating Rod Dishwasher Safe.
Usually ships within 24 hours
Check out what Kathie Lee and Hoda had to say on the Today Show
See more at :- www.epare.com/products/epwe02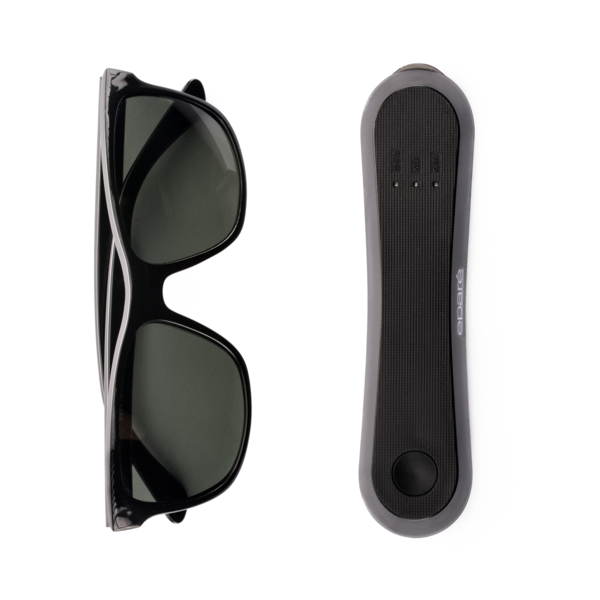 CAN WE SUGGEST A BOOK FOR MOTHER'S DAY ! BOOK & ONLINE PLAN ! – THE ACCUMULATOR / The Revolutionary 30-Day Fitness Plan > "I Would Not Have Thought It Possible To Change My Body As Much As I Have." >> www.theaccumulator.net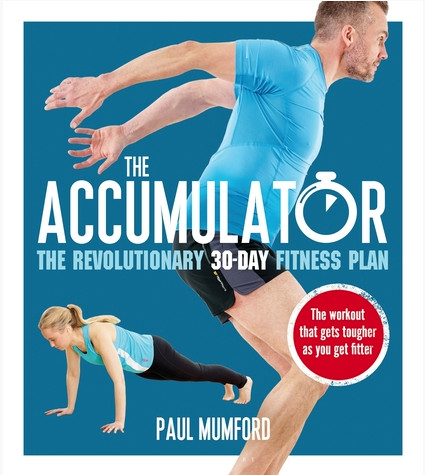 Published By Bloomsbury and available worldwide (take a look here).
FACEBOOK | TWITTER | INSTAGRAM
The Accumulator™ is a brand new workout plan that combines body-weight movements with high-intensity interval training (HIIT) to get you fit and fabulous in just one month. Designed to build strength and endurance day by day, the workout steps up the pace as you learn new skills and increase your fitness in the process. Day 1 starts with a single exercise that takes just 1 minute to complete. Every day a new exercise is introduced, culminating in a challenging high intensity workout in under 30 minutes.
You will learn fundamental bodyweight movements to improve mobility in everyday life and build greater muscular strength. The HIIT format of The Accumulator™ works to increase your metabolism and helps burn fat.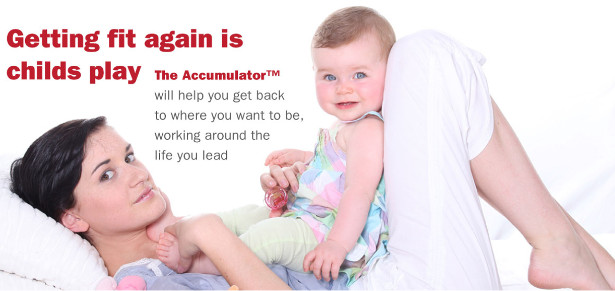 The book includes a 30-day workout plan, clearly explained with photos and alternative exercises. Also included is an Accumulator healthy habits plan which offers daily suggestions to improve your diet.
Fancy a challenge? Ditch the gym. This is the workout to follow if you want to get fitter fast. – See more at: www.bloomsbury.com/uk/the-accumulator
CONTENTS
1 Introduction: Who is this book for?
2 Creating the drive to succeed
3 Learning to move
4 Why accumulate?
5 Eating right for life
6 The Accumulator™ healthy habits plan
7 How The Accumulator™ workout plan works
8 Getting ready
9 The Accumulator™ workout plan
10 What can you do beyond day 30?
11 Credits
12 Don't take my word for it …