Moldy Fun >>> Mothers Day Gift Idea – Two Brits and A Giant Biscuit! Moldy Fun Cake Molds!

moldyfunusa.com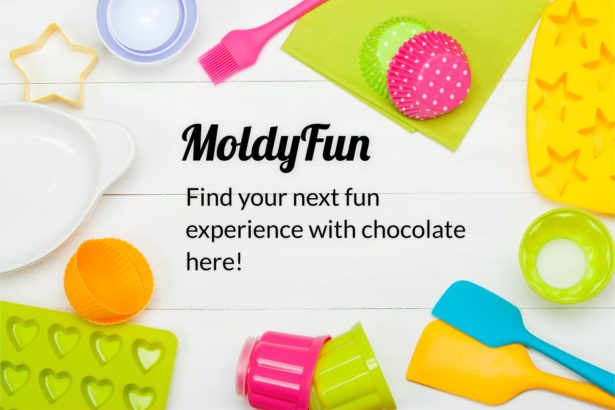 "We are two Brits who have taken the British love of a good biscuit, and turned it into giant cake molds.
We have created a super fun line of re-useable silicon cake molds that allows the home baker to create their own giant cake versions of much-loved biscuits and confectionary. The molds are in a fantastic shade of electric pink that kids love, so it becomes a great way to share your love of baking with them. These molds guarantee professional results every time, are dishwasher friendly for easy cleaning and oven proof for easy baking and last up to 15 years.!
Tom, who lives near to the royal residence of Windsor Castle near London, started the company in the UK 5 years ago after being inspired by a giant Kit Kat cake. He enjoyed great success and expanded the mold range to include pets, coffee beans, hearts, and a range of seasonal shapes.
A great place to buy your next amazing mould for chocolate, cookies, cake, jelly, cakes!
Moldyfun™ is a growing and exciting new Online Store. They've sold to 400+ new customers in their first 4 months on Amazon worldwide including North America, Europe and Japan.
Want to buy with confidence? Here's a few reasons to set your mind at ease: they sell at lowest rates, are an established VAT registered company in the UK, they offer 30 days return period and will offer a price guarantee that they'll pay the difference if you find their product at a lower price in the country of purchase. All items are shipped within 2-4 working days of receipt of your order.
All card payments are processed by Worldpay which means your credit card details are securely logged with them and cannot be accessed. Want to buy with PayPal protection? They've got that covered too!
All orders from their website are processed same or following business day after being received, using the same processes and strict quality control as our Amazon orders via our fulfilment centres in the UK and Canada.
They offer a first-rate novelty chocolate, cake, ice, jelly, soap mold products and exceptional customer service to shoppers from the comfort of their own homes. They're a business made up of people who love to be creative with moulds, with the drive to constantly update and improve the online shopping experience to inspire the community of shoppers who share their passion of having fun making moulds!
Moldyfun have also compiled a recipe resourcwe on their website. To see the recipes visit this link (just click on the blue links when you get there for recipes) >> https://moldyfun.com/collections/giant-biscuit-cake-molds