It is unique to each of us but is one thing that unites us in common – a smile! It doesn't cost anything but can make someone's day. It is one of the first things a person notices about us. Our smile says a lot!
A healthy smile is far more important than a perfect one so it's always the right time to review our oral health routine to make sure we're doing all the basics right and protecting our smile.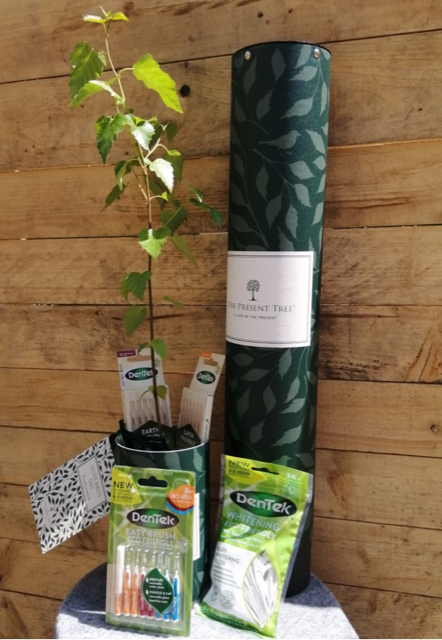 Did you know that 77% of tooth decay starts between the teeth? The pandemic and lack of access to a dentist has seen bad habits creep in. For too many of us, taking care of our teeth means brushing once (hopefully not!) or twice a day – only 31% of us floss on a regular basis. Yet brushing your teeth with a toothbrush alone cleans just 60% of the tooth. To hit the other 40% that the toothbrush can't reach, oral hygiene products such as DenTek's floss picks and interdental brushes are a must. An effective brushing and flossing routine is essential to prevent everything from tooth loss to mouth cancer.
Jennifer Hudson, Senior Brand Manager at DenTek says, "The health of your teeth can play an extremely important role in your overall wellbeing. A healthy smile is often one of the first things people will notice about you, so it really pays to invest in the health of your teeth with a proper oral care routine. That means brushing twice a day and flossing at least once a day. Currently, there is a huge backlog of 40 million NHS dentist appointments – so there's never been a better time to start "cleaning between!"
Have you ever wondered, though, if there was a way to take care of your teeth that doesn't involve harming the planet with more plastic waste? Previously, there has been limited eco-friendly options when it comes to selecting a product for reaching those problem areas. Well, wonder no more! Following the launch of DenTek's eco range it's possible to make choices that are both good for your oral hygiene and for the planet. DenTek are on a mission to source the most sustainable materials possible to create their oral hygiene products and transform their entire range from single-use plastic.
Daniel Theron, dentist at Treetops Dental Practice on Pottergate, in Norwich says, "Dentistry has historically been slow to move when it comes to providing sustainable solutions, but thankfully now more and more brands are transforming their ranges, making use of green alternatives and cutting back on single-use plastics. Hopefully, this will encourage even more people to take up flossing and therefore, better protect their teeth and create a more natural smile whilst still protecting our planet!"
DenTek's newly launched interdental brushes have been made using Birch Wood, which creates less waste and uses less energy in the manufacturing process, even more than rival eco materials such as bamboo. The wood itself absorbs less water, which means the wire brush won't split from the handle when used in the bathroom environment. DenTek also plant more trees than they use and because birch is a climate-positive material, the trees work to reduce additional carbon dioxide from the atmosphere.
DenTek are also using a bio-resin made from sugar cane plants to manufacture their Eco Cross Flosser, Triple Clean and Triple Clean floss pick products. Using this renewable material reduces carbon emissions by up to 80% when compared to plastic creation. All outer packaging across the eco range will be 100% recyclable.
So brush up your oral care routine and be sure to "mind the gaps" – your smile will thank you!