Master the art of gift-giving this Christmas with ONAIE's luxurious, handmade slippers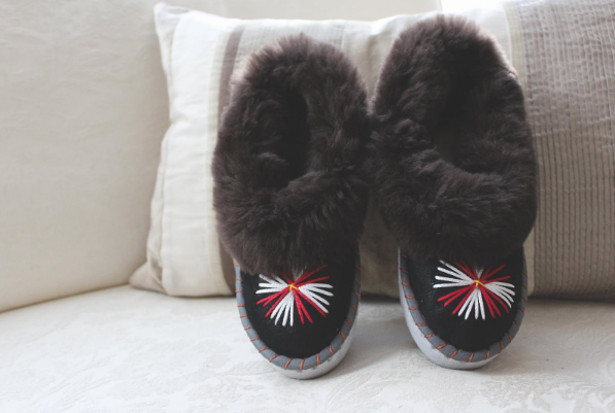 INSTAGRAM | FACEBOOK | PINTEREST
Looking for a gift that's as utterly unique as that special someone in your life? Then look no further. Embrace the art of thoughtful gift-giving with ONAIE's ever-expanding range of handmade sheepskin slippers this Christmas.
Lovingly made by a team of highly skilled craftspeople in the Polish Highlands, every single pair of ONAIE slippers is truly one of a kind. As well as being sumptuously soft, cosy and luxuriously plush to the touch, they show off hand-embroidered patterns, artisanal exposed stitching and layers of super-soft shearling that cushion feet in a cloud of comfort with every single step.
The beautiful backstory behind each pair is evident in the artisanal feel and finish of these fine slippers – the techniques used to craft them have been handed down from generation to generation, and the time and care that goes into each stitch is clear from the luxurious quality.
So leave cliched presents on the shelf this season and give the gift of style and substance with a pair of ONAIE slippers that are as special as they are.
Bespoke Handmade Sheepskin Slippers : https://onaie.com/shop
Price: £35 & free UK standard delivery
Instagram: @onaie_shop