For the Mum who adores healthy eating and we all know Moms LOVE two things: Time and Pampering >>> Mother's Day Meal Bundle from www.mamasezz.com (Special discount code too for 10% off: Code: MOM) !
(Delivering all over the USA)
TWITTER | FACEBOOK | PINTEREST | INSTAGRAM
Moms LOVE two things: Time and Pampering (to look and feel their best)
Good Gift: A personal Chef for a day.
Better Gift: Mother's Day Meal Bundle from MamaSezz.com
A week of Fresh Delicious Healthy READY MADE Plant-Based Meals (the whole family will love.) Delivered.
No cooking required. (Mom's LOVE this.)
No awkward small talk with a personal Chef you don't really know.
Pamper mom, not just one day…but the whole week with 21 Servings.
Give Mom: MORE TIME, glowing skin, extra energy, better sleep, health.
No Pressure: Meals stay fresh in the fridge for two weeks.
Affordable 99.00 for 21 servings of organic, nutritious, chef prepared hearty meals that you don't have to cook.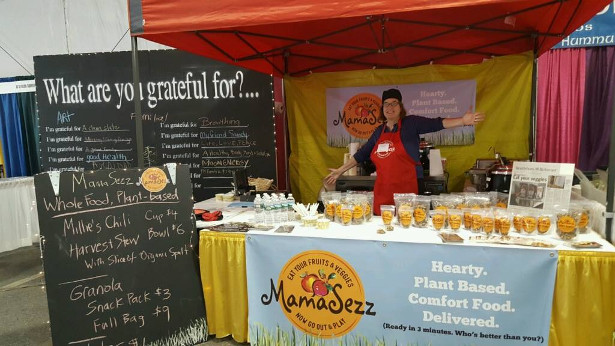 Performance athletes and are drawn to MamaSezz food because adding more plant-based foods to your diet improves recovery time, speed, strength and stamina!
They also like that the food is hearty and easy- no cooking required! (cause who want's to cook after you've just worked out?) It's just a pain to consistently cook highly nutritious and great tasting balanced meals that you need to play your best.
The MamaSezz motto is "Eat your fruits and veggies- NOW GO OUT AND PLAY.