LUXURY CHRISTMAS HAMPERS FOR EVERY POCKET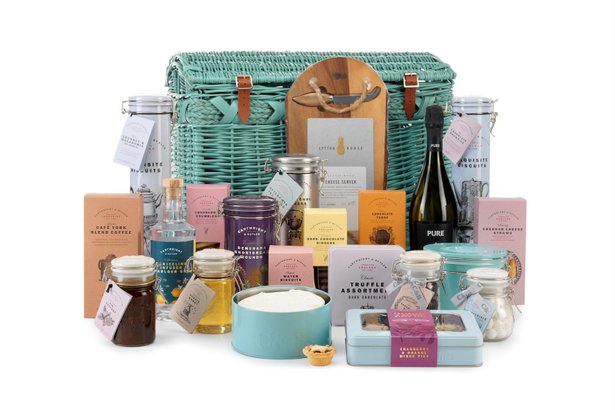 T'is the season to truly treat our taste buds. A perfect gift for a foodie is a Cartwright & Butler hamper. Packed with the brand's favourites and best sellers, treats are packaged in a beautiful box or basket, and ready to be gifted to a loved one this festive season.
Cartwright & Butler hampers are truly the epitome of luxury. Each generous selection is packed with sweet and savoury moments and even a tipple or two to accompany it with, presented in a showstopping box or basket.
Gifting a Cartwright & Butler hamper is guaranteed to make Christmas that extra bit special; it's the perfect festive gift for food lovers.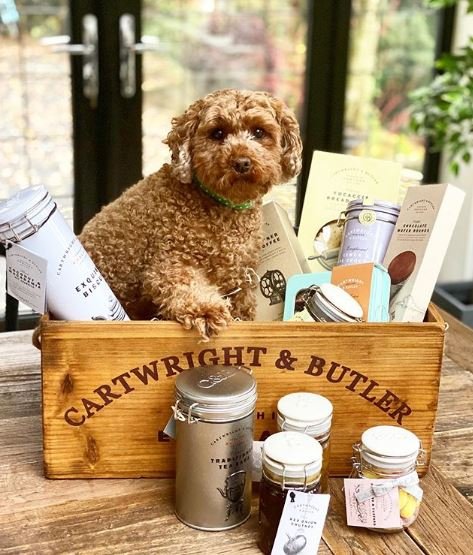 Hampers £100 or Less
• Festive Treats Gift Box (£30) – season-inspired treats including cranberry crumbles, spiced plum preserve and milk chocolate coated orange peel
• Festive Teatime Hamper (£78) – delectable delights including Pure Prosecco, Christmas Loaf Cake, Flaked Almond Shortbread, Cranberry Crumbles, Winter Spiced Loose Leaf Tea and some Aniseed Humbug
• Christmas Afternoon Tea Hamper (£60) – everything you need for a tasty Christmas afternoon, packaged inside an attractive keepsake grey wicker basket with leather belt straps – perfect for holding firewood to keep the fire going through the cold winter months
• Salted Caramel Extravaganza (£55) – a huge selection of Cartwright and Butler salted caramel treats, including ultra-thick milk chocolate coated salted caramel biscuits, the perfect teatime sweet treat
• The Pocklington Hamper (£85) – a delightful selection of the finest tea, coffee and sweet and savoury treats inside a beautiful grey keepsake tin
Luxury Hampers
There are hampers, and then there are Cartwright & Butler luxury hampers. Its range of high quality baskets and boxes, bursting with a variety of mouth-watering products, will leave any lucky recipient feeling very, very spoilt. What more could you want from a gift?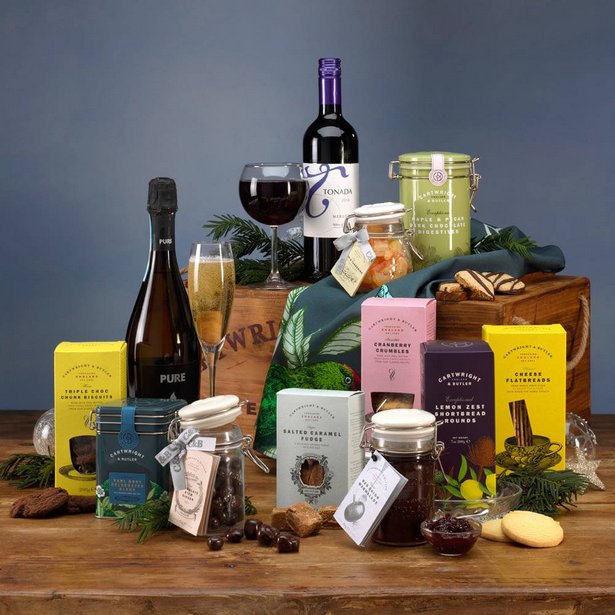 • Rosedale Crate Hamper (£155) – a large wooden crate brimming with 20 timeless treats in one decorative bundle. Once empty, why not hang the crate up as a decorative shelf with the rope handles, then place the mason jars on the shelf with decorative tea lights inside to give off a warm ambient glow
• The York Grand Hamper (£275) – named after the historic market town, this ultimate-in-luxury hamper, packaged in a 24 inch signature painted basket, is so sumptuously beautiful you might be tempted to keep it yourself!
Hampers range from £45 to over £275 for The York Grand Festive Hamper and can be delivered straight to the door. Smaller filled-gift boxes start from just £18.
Go online at www.cartwrightandbutler.co.uk to see the full range of fabulous hampers and gift sets, truly delicious sweet and savoury treats and luxury pantry goods to make the festive Christmas season a little bit more special.
When ordering online, there is an option to include a personalised message in a complimentary gift card for an extra special touch.
Cartwright and Butler's ranges are available countrywide in leading independent shops and luxury department stores.