When Quality is essential choose Lucleon Leather where quality is non-negotiable. Introducing the SCOTT BLACK LEATHER LAPTOP BRIEFCASE via TRENDHIM trendhim.co.uk (Online Male Accessory Specialists)
Consider a man. Facing into the headwinds of global commerce and travelling across continents to estasblish merchant ties with clients across the globe.
Arriving to meet the CEO of for example an opel or Jade jewllery design house, or the designer architect of a buddist temple in Singapore. Carrying agreements, documents and even manuscripts from long forgotten works by Dostoevsky or the rarest gems and stones that will sparkle on a newlty weds kneck for the first dance…
Quality is expressed tastefully and in fact without fanfare in an understated way. Its presence is felt without having to be spoken. Calming those around you in a storm with steady confidence .
Trendhim have chosen a range of items from LucLeon that are suitable for even the most stylish boardrooms anywhere in the world.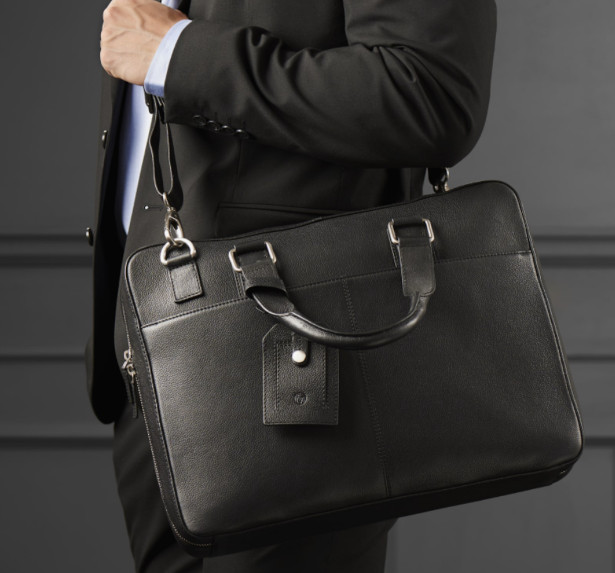 As a gift, giving someone you care about a beautiful item is so thoughtful. An item such as the SCOTT BLACK LEATHER LAPTOP BRIEFCASE, will literally be treasured as a very functional and useful piece that fits into the most professional of lives.
Made with genuine leather its size is deceptive as it easily accomodates a 15.6″ laptop. Yet its light so its not a burden to carry and the over the shoulder belt attachment allows it to be flexibly carried. This briefcase is Designed in Denmark using only the finest crafting.
Inside nothing has been forgotten… there are pen holders, card holders and a zuipped pocket for extra protection. This bag comes with a dust sleeve and the handles along with the over the shoulder belt are held in place with strong metal buckles.
Strong, stylish and made to last this bag will endure for decades.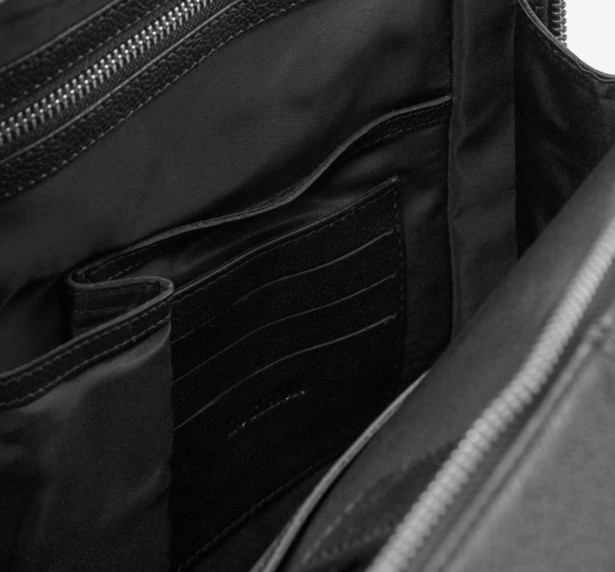 TRENDHIM are a very very well established online retailer of the highest quality mens accessories. You will find the Scott Leather Laptop Briefcase fits in easily with a vast range of similar quality items from belts to watches, cufflinks, wallets and ties. Pocket squares to Lapel pins, bracelets and rings, TRENDHIM is a haven for anyopne shopping for him. For any man preparring his leisure and professional wardrobe its a great place to shop and find those items that finish a look off and add the extra confidence to your step.
"We received the package so promtly from TRENDHIM, the Scott Black Leather Laptop Briefcase is an amazing item that has already made a big difference to how we feel when carrying important documents around from meeting to meeting. Its so stylish and thoughful with everything we need to organise the items that need to be easily accessible but also carried securly. For example the pen holders are tight so pens are held solidly in place. The zips which open all the way down the side of the case allow it to be opened right up meaning that my laptop can actually sit in there even when i'm using it on the train or plane. The zip pocket inside holds my wallet and money pouch safely so i can still open the case in shops etc without worrying. The design is excellent and the choice of leather is perfect. A delight to carry with the handles or over the shoulder… its just a case of grab my bag and go!" The InTouch Rugby Meeting Co-Ordinator.
Best wishes… we do hope to see you again soon!