Lovingly handmade in small batches by our talented in-house jewellery makers, these gorgeous crystal earrings are made using high-quality Lapis Lazuli crystal chips and are hand-finished with 925 sterling silver findings and fishhook.
https://www.xanderkostroma.uk/
The slightly longer length makes them perfect for any special occasion.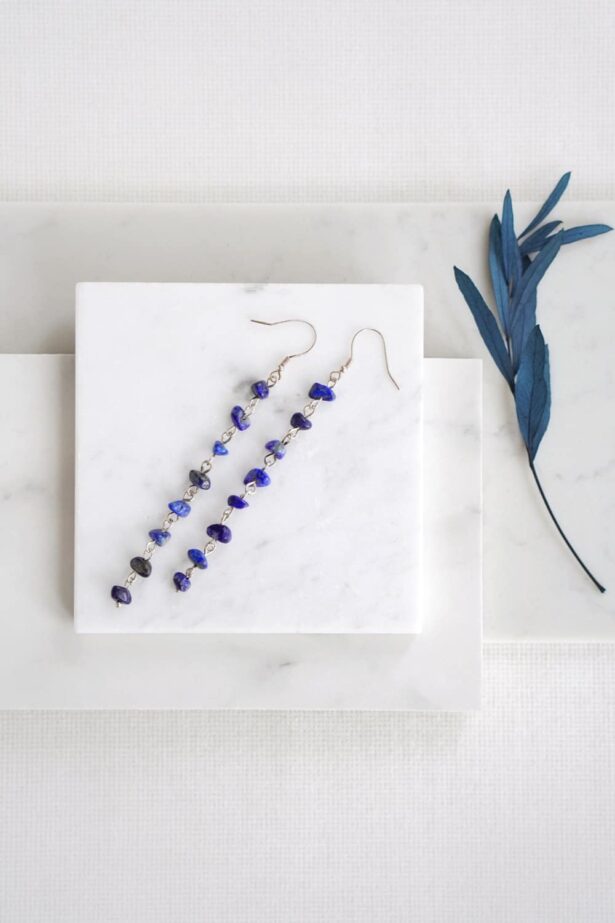 Lapis Lazuli (or Lazurite) was known to the ancient Egyptians as the "Sky Stone" and was often found in their jewellery. The crystal is associated with the 6th chakra or third eye and is thought to enhance wisdom, inner vision, and mental clarity. Lapis Lazuli crystal is also said to enhance the feeling of self-acceptance.
These crystal chip dropper earrings by Xander Kostroma will come lovingly gift-wrapped, ready to give to a loved one or to keep as a little treat for yourself.
SAVE 10% ON ALL YPUR ORDERS WHEN YOU SUBSCRIBE TO THE MONTHLY UPDATE ON SITE. 💙