Play an Escape Room At Home With This Super Easy Printable Kit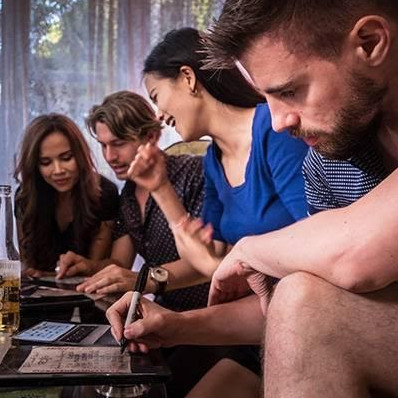 Tired of your typical Friday night routine? Does the thought of making small-talk at another mind-numbing weekend house party fill you with dread? I think it's time to break the mold with something that's actually exciting, don't you?
A printable escape room kit brings all the excitement of escape room games into your living room, for a fraction of the cost!
What will it look like?
Well, you'll be teaming up with your best mates to try and overcome an intense challenge before time runs out. Maybe you'll be racing to escape a hungry horde of zombies, or solving a murder before the killer can strike again.
It's the perfect team challenge for a chill game night, and is guaranteed to take ANY party from zero to one hundred in an instant!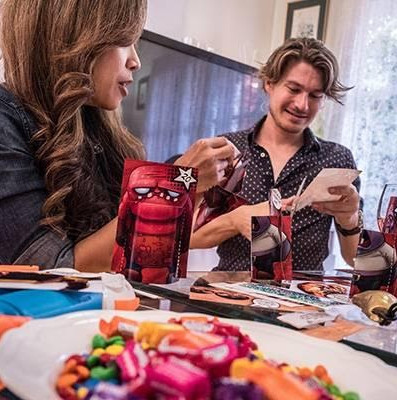 For the escape room veteran, being able to play escape room games at home is sort of a dream come true. But if you haven't played escape room games before, you're in for a treat!
Don't worry, this isn't some complicated niche thing. You don't need any fancy equipment, you just need a printer, some paper, and a few mates (some drinks can't hurt either).
We've taken care of most of the setup for you, so you've got nothing to stress about. All you need to do is print out the game sheets, scatter them around the room, and let the games begin! (make sure to start the Spotify playlist we give you, to keep the good times rolling!)
For the party-guy in a pinch, we've got you covered. Each of our printable escape room game kits comes with a totally editable poster pack, party invites, and printable photobooth props. So you can totally theme-up your event with minimum effort, and no stress.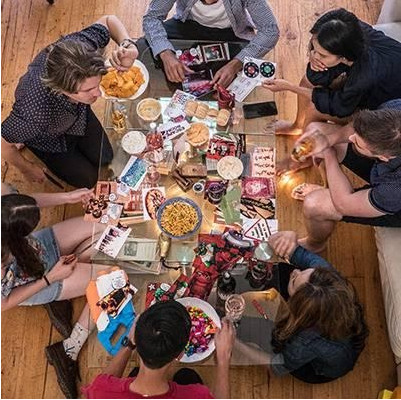 Plus, for the perfectionists, we've made sure that each game is 100% customizable. You can edit the game using the 'builders kit' bundled with each kit. Want to add a new puzzle? You can do that! Want to tweak the answer to be your favorite rugby team? Done!
These games aren't just for the adults either. The whole family can play these escape room games at home. We've sold tens-of-thousands of games, and the verdict is in – kids adore this stuff! It's like a videogame, but in real life. There's no better way to get kids up and moving, spark creativity, and kickstart their critical thinking skills.
Or, you know, just keep them entertained for an afternoon.
And hey, this means that escape room games are an absolute dream come true for teachers. They get kids instantly involved in their learning, teach important critical thinking skills, and always make you look like the fun teacher!
Head over to Lock Paper Scissors to explore the printable game kits for yourself. It's an experience you and your mates will always remember!