Lifelong Grain-free
Amazon.co.uk launch NEW grain free range of dog and cat food
Amazon.co.uk have added a range of grain-free pet food suitable for dogs and cats to their Lifelong brand of pet supplies. Developed by pet nutritionists and checked by vets, Lifelong's Grainfree premium recipes are made with fresh lamb, salmon or chicken and no artificial flavours, colours or preservatives to ensure 100% complete and balanced nutrition for your pets.
All are made with high quality ingredients and care, helping your pets be at their very best.
Visit www.amazon.co.uk/lifelong for the full range, plus a selection of nutritious dry and wet food for both dogs and cats, as well as tasty treats.
Lifelong Grain Free Dog Food – Lamb, 3kg, Currently priced at £19.99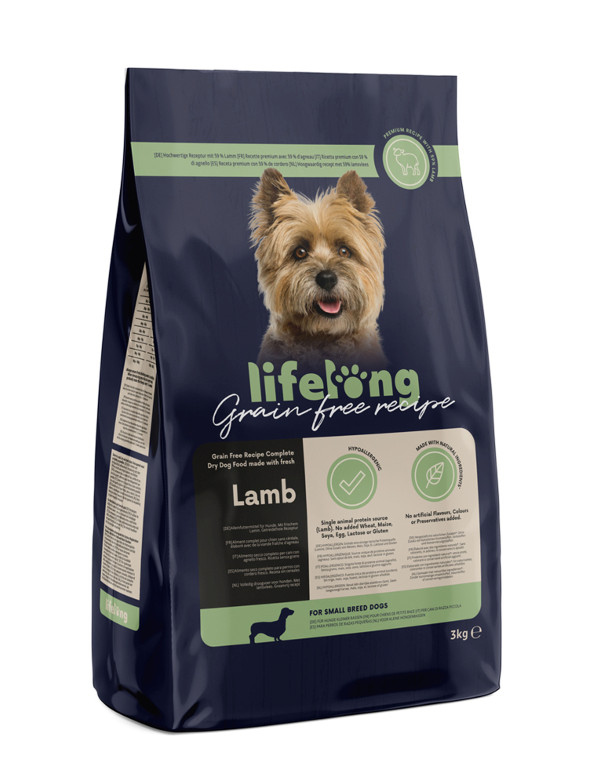 Lifelong Grain Free Dog Food – Salmon, 5kg, Currently priced at £27.99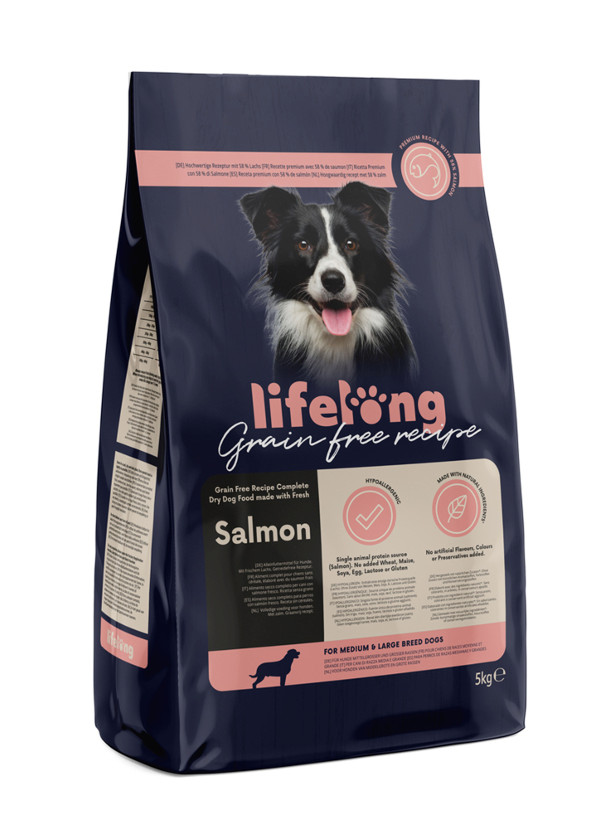 Lifelong Grain Free Cat Food – Chicken, 3kg, for Steralised Cats, Currently priced at £19.99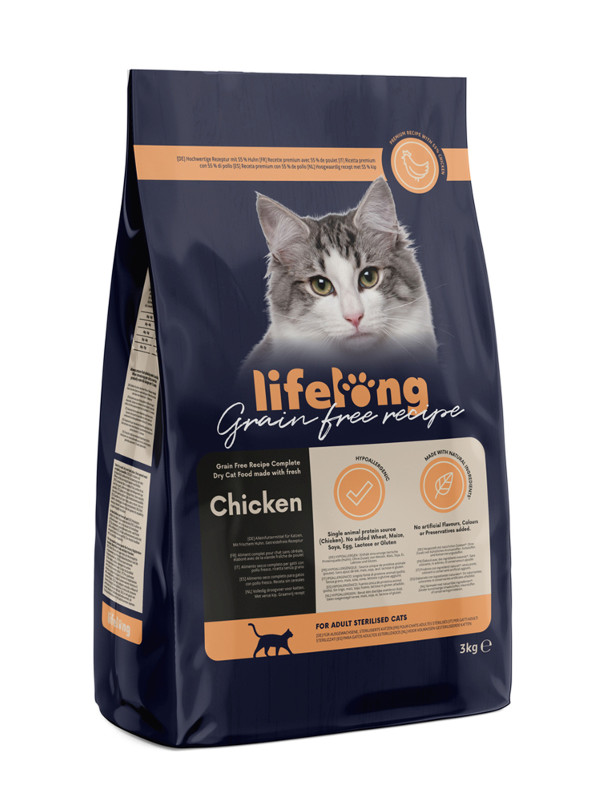 Lifelong Grainfree Recipe Dry Cat Food with Fresh Chicken (Light), Currently priced at £20.99
Lifelong Grainfree Recipe Dry Cat Food (Adult Cats) with Fresh Salmon – 3kg, Currently priced at £19.99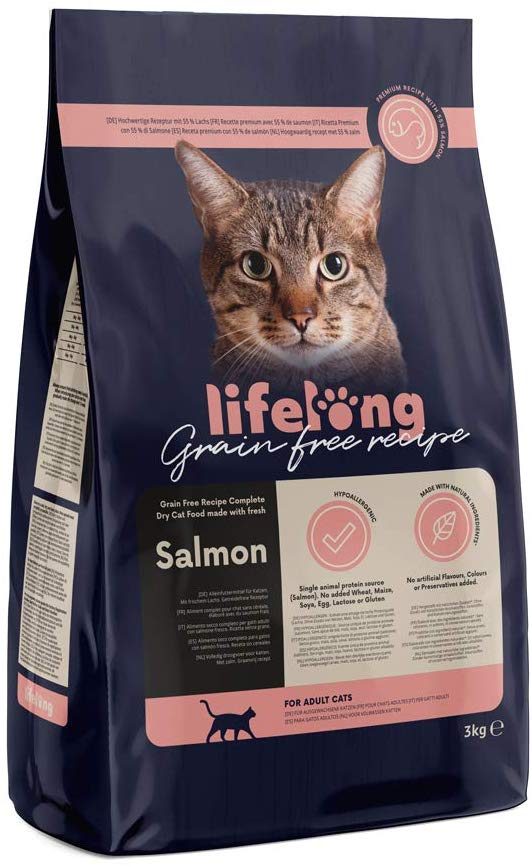 Lifelong Grainfree Recipe Dry Cat Food with Salmon, Currently priced at £19.99
Lifelong Grainfree Dry Food for dogs – Fresh Salmon, Chicken and Lamb
Lifelong Grainfree Dry Food for cats – Fresh Salmon and Chicken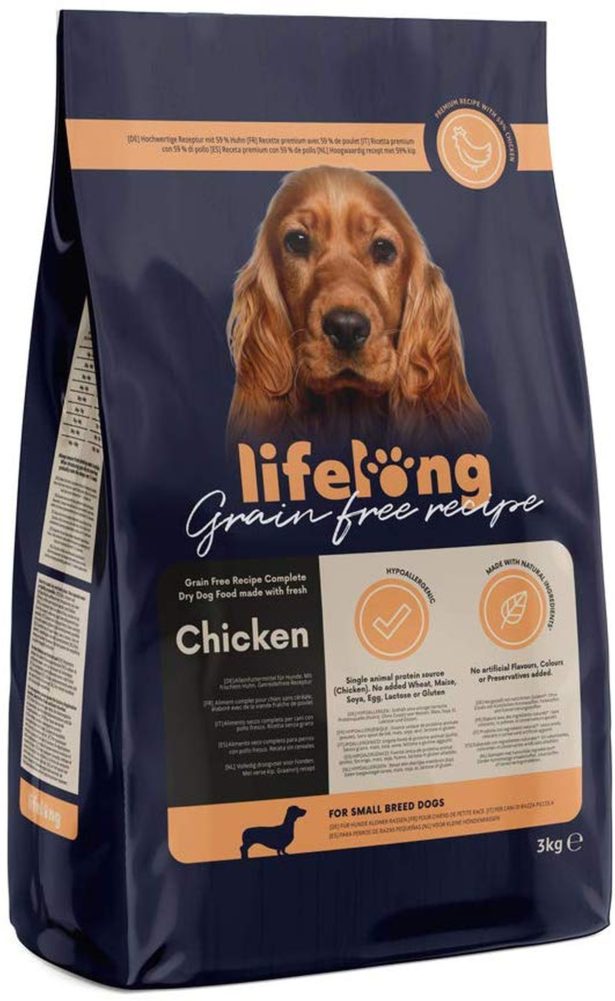 Stockist enquiries:
www.amazon.co.uk/lifelong