Lee London (www.LeeLondon.com). Webcam Covers… supporting your privacy…
What makes this product so special?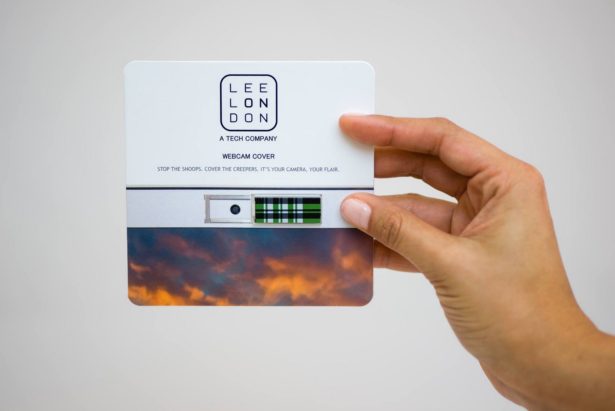 • Covers slide back-and-forth for the user with ease on over 95% of laptops and personal
tablets sold in the US (MacBook Air, Dell Inspiron, MacBook Pro, to name a few)
• Ultra-thin, 95% of laptops sold in the US close with ease
• Product separates from the "base" and interchanges with supplementary designs/covers; allows customers to purchase 1 full unit (base & cover as pictured) and/or additional covers (patented technology)
• Webcam Covers are made of stainless steel; a hard quality metal
• Lee London empower their customers with resources to help them become more tech savvy
• Annually, Lee London give a portion of our profits to 4 charitable organizations (see their Give Back page on their website for more info)
• Sold at Nordstroms
• 100% female owned and operated
~Safe, stylish, and supporting women!
"We Humanize Tech. Our products aspire to empower you to use technology in the way you want. They are designed to give you more control, to make your life easier, and to express yourself through designs that are compelling, playful and at times, even witty."