Leading personal wellness brand HoMedics recently launched its Pro Physio Massage Gun and Stretch + Heat Mat – the perfect gifts for exercise enthusiasts and those who deserve some R&R!
HoMedics Pro Physio Massage Gun – RRP £299.99, PROMO £249.99
Available from: homedics.co.uk, Argos, Amazon
Providing a balance between relaxation, relieving tight knots and recovery, the new Pro Physio Massage Gun can be used before or after working out – or to simply enjoy a focused massage. Also featuring fast and effective TruHeat technology which heats up to 47⁰C in under 2 minutes, providing relief to larger tissue areas carrying stress and tension promoting blood flow to the affected area. Rechargeable, lightweight and cordless for ease of use, it can be used at home or on the move and is a perfect addition to the gym bag with its protective storage case.
HoMedics Stretch + Heat – RRP £299.99
Available from: homedics.co.uk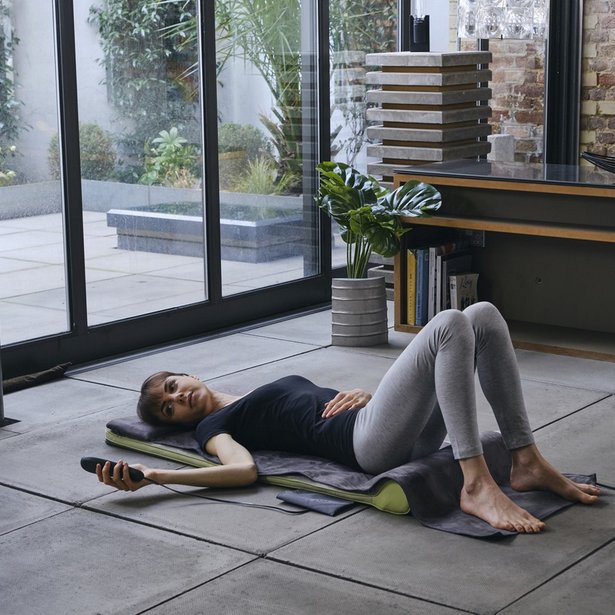 This new back stretching mat features Tru Heat technology, designed to either invigorate or relax your body. The mat guides the body through a series of carefully choreographed treatments (inspired by yoga) via seven precision-controlled air chambers. Stretch + Heat has a choice of six programmes: Unwind, Recover, Stretch, Twist, Energise and Flow, which can all be controlled by the remote. Also featuring an aroma tab on the pillow for your favourite essential oils.