GIFTS FIT FOR THE FESTIVE SEASON
Top Myprotein picks for Christmas shopping survival!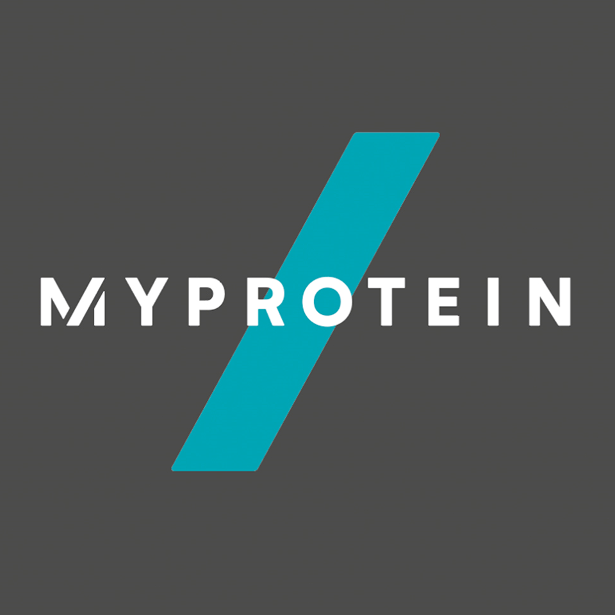 INSTAGRAM | FACEBOOK | TWITTER | YOUTUBE
Whether you're after something for your friends, family or office secret Santa, what better way to spread Christmas cheer than with the perfect treat for the fitness fanatic in your life?
From easy stocking fillers to stylish clothing, make sure your loved ones are fully kitted out for the new year and ready to take on a brand new decade!

At Cooks Who Feed our mission is to fight world hunger by reducing food waste, one apron at a time. For every apron sold, 100 people in need of a meal are fed a nutritious meal! All our aprons are handmade by a team of underprivileged women in India. We provide our apron artisans with safe and fair work with the goal of getting them out of poverty. We also only use recycled, local and natural fabrics.
"From the moment the fabric hits the sewing machine to the time it ends up in your kitchen, our aprons have employed poor women, fed their families, reduced food waste and fed 100 people. That's a lot for one apron."
Our aprons can be found on our website at www.cookswhofeed.com/ and I have attached images a few images for your reference.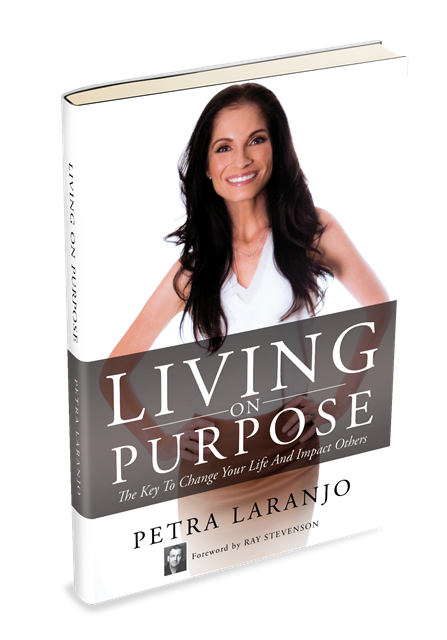 "Your book is honestly one in a million! it is utterly extraordinary and has already had such a massive impact on me with helping me truly realise MY purpose. I am SO excited!!!! It's given me a whole new and fresh outlook on my life and work, and has reminded me why I've chosen to do what I do. There are also just so many other lessons and tips I've learnt/learning that will enhance every aspect of my life and who I aspire to be." – Tyla Nurden
"The ladies were so motivated and inspired, and absolutely loved the book and related well to the way that it was written like "magazine articles. They found you to be a very relatable motivational speaker and could not stop speaking about the event for days on end." Wendy Johnson – ABSA
"This book could not have come at a better time in my life. I am so excited to embark on this new journey of #livingonpurpose – to begin every day with my souls purpose in my heart, motivating me and my goals in my head directing me. Thank you for inspiring me to #rebuild, #relearn and #reinvent and to follow my dreams while still making a difference in the lives of other beings!"
Kerryn Elske – Animal Assisted Therapist
St Pancras International's premium retailers have been busy gearing up for the festive shopping period, including a swarm of busy bees on the station's roof top – the creators of Fortnum & Mason's honey. There are four of the luxury department store's beehives on the station's roof, which create the deliciously soft 'St Pancras Honey', available to purchase in the station for £20.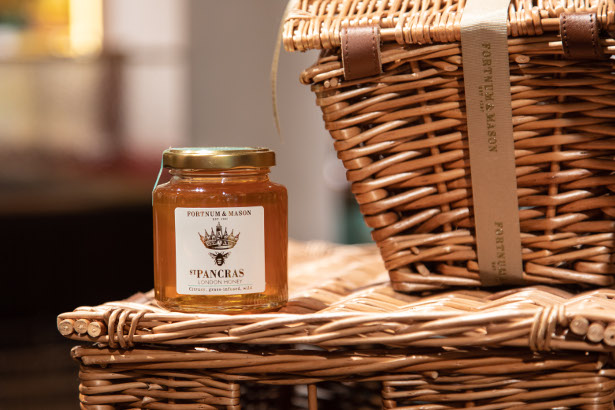 Montego's Bags O' Wags treats: Spoil your fur-friend this Christmas with Montego Pet Nutrition's wide range of Bags O' Wags Chewies that include Bacon Flavoured Strips, Beef Flavoured Marrow Bones, Beef and Veg Flavoured Twisties, a Delicious Assortment of Mini Bones, and many more wagtastic treats!

Bags O' Wags are made from real meat to compliment a healthy, nutrition-based and balanced diet in all breeds of puppies and dogs – ensuring maximum nutrient absorption. These treats are simply delicious and easily digestible, available in 120gm packets or 500gm tubs at selected pet and vet stores at a RRP of R16.14 and R65.00 respectively.
For last minute gifts that won't break the bank why not buy this cute crochet Christmas decoration pattern.
Buy the pattern once and make gifts for everyone on your list while you watch the game!
See more at :- www.ravelry.com/patterns/library/hanging-star-ornaments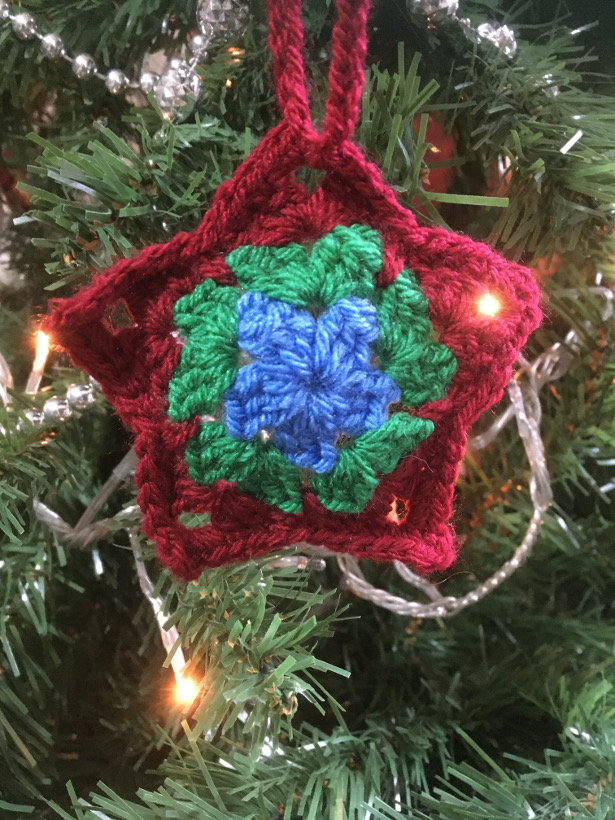 FACEBOOK | LINKEDIN | TWITTER | INSTAGRAM
About Anna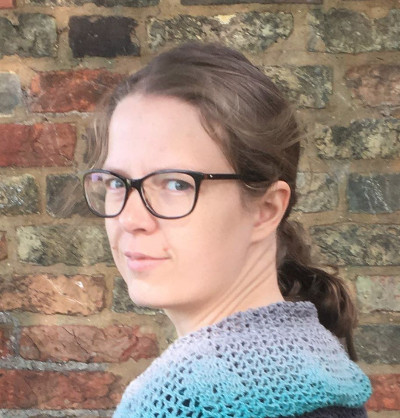 "I'm Anna Granta, mum of two boys. I've been knitting since I was a child and learnt to crochet while pregnant with my eldest, which is now 5 years ago! While I still love knitting, I usually crochet because it's quicker, easier to carry and more resilient to small children tugging at it.
I have both crochet and knitting patterns available on Ravelry. My Ravelry user name is AnnaGranta. When I'm not crafting, I'm a life coach; I love listening to people to help them uncover their dreams then show them how to make their dreams come true with a plan and actions. My website is www.grantacoaching.com"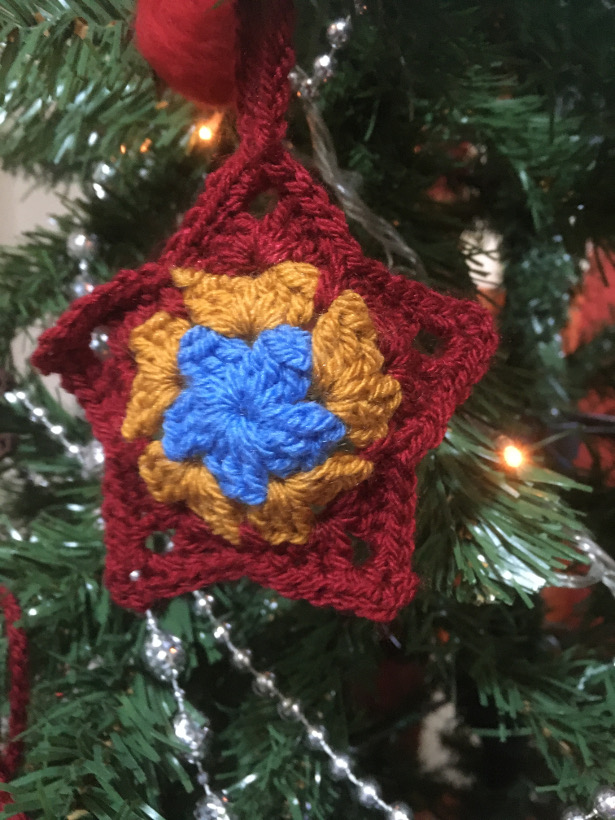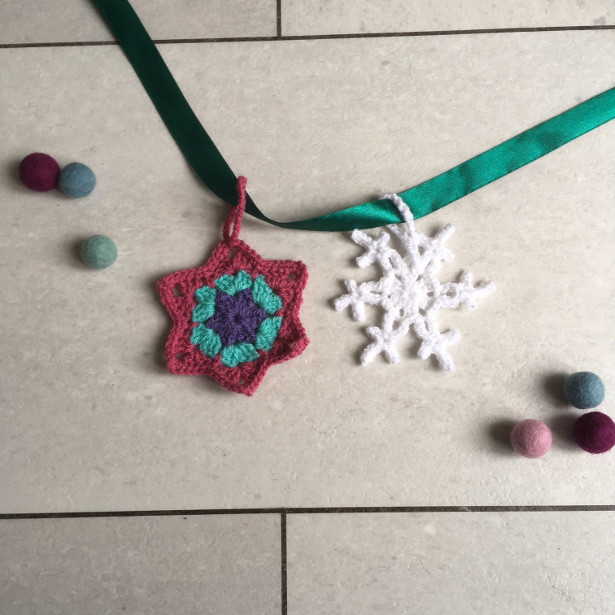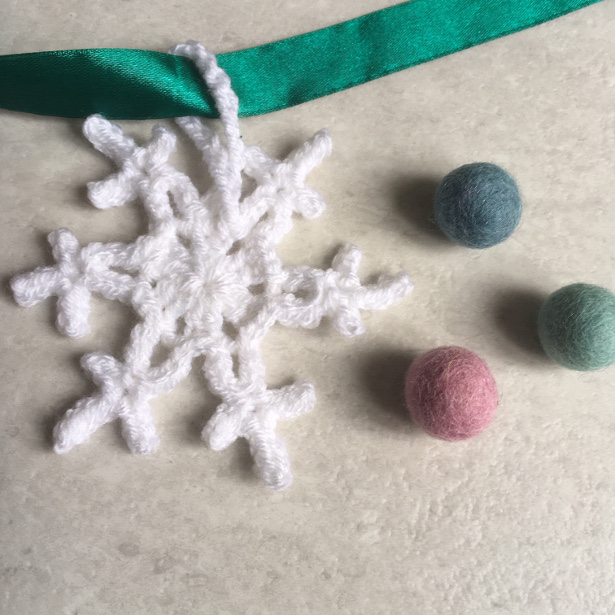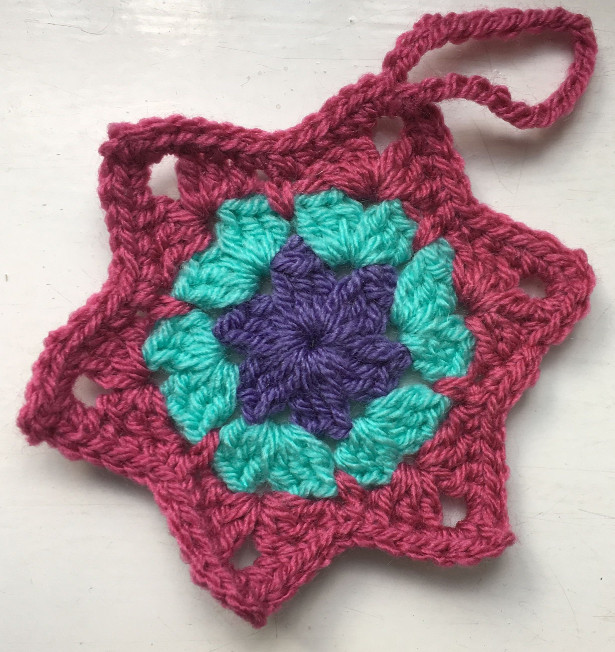 Sharks stars spread Christmas cheer at Manchester children's hospital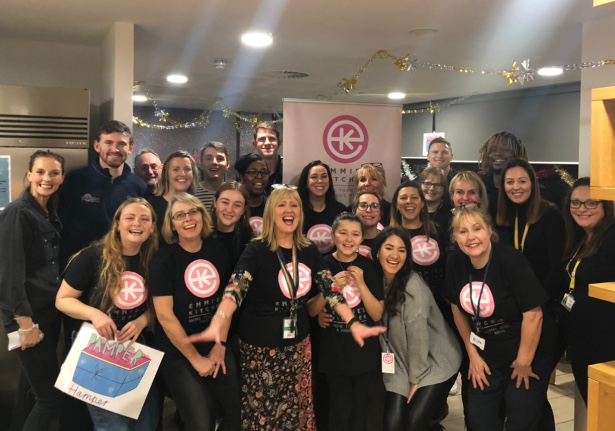 England International Chris Ashton was joined by teammates Sam James, Marland Yarde and Simon Hammersley, and club co-owner Michelle Orange, at Ronald McDonald House in Manchester
Players and staff from Sale Sharks made a special visit to a children's hospital in Manchester to deliver home-cooked meals and Christmas presents this week, in conjunction with Emmie's Kitchen.
Sale's International star Chris Ashton led the star-studded line-up of players, including Sam James, Marland Yarde and Simon Hammersley, as the Premiership Rugby side dropped in at Ronald McDonald House Manchester.
The group were joined by Michelle Orange, co-owner of Sale Sharks, for the special Christmas event which took place on Wednesday evening.
As well as giving out gifts for families and children, Sale organised a link-up with charity Emmie's Kitchen, which ensures home-cooked food is delivered to families staying at Ronald McDonald House at least once every month.
The players helped deliver the food to more than 150 families and also posed for pictures and talked to families at the event.
Club-branded flags and scarves were left, along with 300+ tickets for upcoming games to the AJ Bell Stadium, which were donated by club partner Printerland.
"It's been a privilege to play our part supporting an inspirational charity initiative right here in the heart of Manchester," said Michelle Orange.
"Emmie's Kitchen is only a small charity, but they play a vital role in making sure families staying at Ronald McDonald House enjoy home-cooked food at least once each month during the year.
"It was our pleasure to lend them a hand this month, and the players also took the time to go and spend time with lots of young fans here.
"The gifts we've dropped off will make sure there are presents for children in the Royal Manchester Hospital and their families to open together, and we've also left lots of free tickets, so we hope to see many of them at a Sale game in the near future."
The 2019 Emmie's Kitchen was set up by the parents and grandmother of Emmie Narayan-Nicholas after she was diagnosed with leukaemia and had to spend over 100 nights at the Royal Manchester Children's hospital during a 6-month period.
Eve Narayan-Nicholas, mother of Emmie, said: "We are so pleased that Sharks were able to attend this month's event, and they certainly brought a lot of joy to the families here. The volunteering of their time and the donation of tickets and memorabilia is incredibly generous, and we are very grateful.
"It is great to see a club throw their support behind a cause at the heart of the city."
Sally Cannon, a Deputy House Manager from Ronald McDonald House Charities added: "Just like all our Houses, our Manchester House is a 'home away from home' for families during some of the toughest times of their lives, providing them with a sense of normality and a safe haven to recuperate close by to their poorly child.
"As an independent charity, we rely on the support from our donors and volunteers, which is why groups like Emmie's Kitchen are so invaluable to us.
"Our Houses are open 365 days of the year, meaning a lot of families spend their Christmas with us, away from home. We try and make the holiday period as festive as possible for them, so it was great to see a selection of Sale Sharks players visit the House to help bring some festive cheer to our Manchester House during this cold December evening!"
The 12 Hottest Wellness Destinations for 2020

There are outstanding health and fitness retreats around the world waiting to help you reset and recharge your busy life while soothing your soul, enhancing your fitness, refreshing your mind and maintaining optimal health. Whether you are into yoga, meditation, Ayurveda, Reiki, hydrotherapy, stress management or a spiritual and holistic detox, Health and Fitness Travel, the wellness holiday specialists reveal their month-by-month guide of the hottest wellness holiday destinations for 2020, so you can make this the year to nourish your mind, body and soul.
January – New Year, New You in Thailand: New Year Cleanse at Mangosteen
For a wellness experience in tropical paradise, head to the lush gardens of a serene adult-only Thai boutique and escape amongst the sounds of nature. Blow away poor digestion, low energy and detox your system, while pampering yourself with Ayurvedic treatments. The holistic principles at the heart of this cleanse offer light fresh food and alkalising wheatgrass booster shots, to wake up your metabolism and restore your vitality. A New Year means a new you, so learn or cultivate your meditation practice with Vinyasa yoga, Nirvana yoga and breathing sessions.
Health and Fitness Travel (0203 397 8891 healthandfitnesstravel.com) offers 7 nights at Mangosteen from £555pp or £810 for single occupancy. Price includes full board, a wellness programme and return transfers.
February – Balance and Snow in Italy: Fitness & Ski at Lefay Dolomiti
Combine the feeling of flying down the slopes with the restorative and strengthening of yoga sessions amidst the breath-taking mountains of The Dolomites, which glow pink at twilight. Copy the rose glow and experience la dolce vita with treatments aimed to relax muscular tension, revitalise, tone and help correct postural alignment. After a day on the slopes, balance and wind-down in the sumptuous spa, restore and re-energise with nutrient-dense local food and majestic scenery where nature, luxury and unspoiled beauty harmoniously co-exist.
Health and Fitness Travel (0203 397 8891 healthandfitnesstravel.com) offers 7 nights at Lefay Dolomiti from £1,785pp or £1,930 for single occupancy. Price includes breakfast, a wellness programme and return transfers.
March – Embrace your Longevity in South Africa: Healthy Ageing at Sante Wellness
If January is the month of making resolutions, then March is the month of celebrating them. Take a break from all your hard work but keep a similar time zone and discover South Africa. Explore the beauty and diversity of this culturally rich and vibrant country whilst reinvigorating skin, body and mind with treatments tailored to decrease the effects of ageing and to promote longevity. Have you tried vinotherapy? This super-charged anti-ageing treatment utilises blissful techniques and antioxidant properties of local grapes to combat free radical damage.
Health and Fitness Travel (0203 397 8891 healthandfitnesstravel.com) offers 7 nights at Santé from £2,900pp or £3,520 for single occupancy. Price includes full board, a wellness programme and return transfers.
April – Get Active and Keep Fit in Thailand: Training Paradise
With the Christmas festivities a distant memory and the warm glow of summer still a mere speck on the horizon ahead, escape the April showers with an invigorating and healing trip to Thailand. Train with the experts who have dedicated their lives to helping restore confidence in fitness techniques and finally feel those goals are achievable. This comprehensive health and fitness retreat is designed to keep you active, re-energise the body and mind, unwind, and reset through fitness, meditation, yoga, delicious clean eating, island adventures, and massages.
Health and Fitness Travel (0203 397 8891 healthandfitnesstravel.com) offers 7 nights at Training Paradise from £1,330pp. Price includes full board, a wellness programme and return transfers.
May – Fitness and Fun in Portugal: Fusion Fitness at Conrad Algarve
Wahoooo…Springtime in Europe has officially arrived and for happy heliophiles that means no longer succumbing to jet lag and long-haul flights to get a fix of Vitamin D. Soak up some warmth on the Portuguese coastline famed for its cycling routes, sand dunes and nature reserves. From coastal walking, TRX, altitude training and HIIT to Yin yoga, and meditation enhance your well-being with a personalised wellness retreat focussed on your wellness goals. Try something new, increase your endurance and overall well-being in the sunny clime of The Algarve.
Health and Fitness Travel (0203 397 8891 healthandfitnesstravel.com) offers 7 nights at Conrad from £1,280pp or £1,785 for single occupancy. Price includes breakfast, a wellness programme and return transfers.
June – A Summer Weight-Loss Boost: Weight Loss at Longevity Health and Wellness
If you're searching for a last-gasp weight loss boost for THAT summer body, all the answers await you in the tranquil hills of the Algarve coast. Know your body better than ever with a holistic health check, jump into action with personal training sessions and make the most of the 24-hour fitness centre and gym. All healthy retreats also require relaxation time. Kickback and enjoy panoramic views from the luxurious infinity pool and refuel your body with the Mediterranean inspired locally sourced cuisine.
Health and Fitness Travel (0203 397 8891 healthandfitnesstravel.com) offers 7 nights at Longevity Health and Wellness from £4,915pp or £5,240 for single occupancy. Price includes breakfast, a wellness programme and return transfers.
July – Island Healing in Cyprus: Healing at Ayii Anargyri
Surrounded by luscious citrus groves and almond trees, transcend the stresses of modern life and fall into the blissful peace of island life. Rebalance your mind and body at this serene spa getaway with yoga classes, reflexology sessions and an enlightening Le Sieste floating therapy. Immerse yourself in nature with a mud therapy cocoon and pool treatments fed by mineral rich, rejuvenating spring water to restore well-being and calm to your life. Leave your healthy holiday in a dream-like state of relaxation.
Health and Fitness Travel (0203 397 8891 healthandfitnesstravel.com) offers 7 nights at Ayii Anargyri from £985pp or £1,390 for single occupancy. Price includes breakfast, a wellness programme and return transfers.
August – Surf and Turf in Portugal: Surf & Relax at Palacio Estoril Golf & Spa Hotel
Situated in one of Europe's top surf spots, this adventure wellness holiday is perfect for those looking for a summer thrill. Venture out onto the waves and experience a surge of adrenaline and achievement as the ocean powers you towards the golden shores. Any active holiday must be combined with balance and calm. Nourish your soul and re-energise your body with blissful massages and yoga classes at the Banyan Tree Spa, inspired by an ancient Eastern symbol of healing and longevity.
Health and Fitness Travel (0203 397 8891 healthandfitnesstravel.com) offers 7 nights at Palacio Estoril from £885pp or £1,080 for single occupancy. Price includes breakfast, a wellness programme and return transfers.
September – Get Fit on the Italian Riviera: Fusion FitnessTM at Almar Jesolo Resort & Spa
The UK is cooling down and it's time to chase the sun and escape to Italy! After a summer packed full of socialising and exciting activities, head to the beautiful resort of Almar Jesolo and dive headfirst back into health with Fusion Fitness. Personalize your holiday to hit your health goals, whether its running Jesolo's golden beaches (watch out, they're the longest in Italy!), rebalancing mind and body with Tai Chi and Hatha Yoga or tone your muscles with strength training.
Health and Fitness Travel (0203 397 8891 healthandfitnesstravel.com) offers 7 nights at Longevity Health and Wellness from £1,305pp or £1,705 for single occupancy. Price includes breakfast, a wellness programme and return transfers.
October – Move Forward & Retreat in Portugal: Yoga & Wellness Retreat at Longevity Cegonha Country Club
A special 7-night wellness retreat led by yoga master Trevor Laurency 11-18th October 2020
Head to the idyllic Portuguese Algarve and reinvest some time into your well-being. This yoga and wellness retreat is enough to help anyone unwind, refocus and connect with both mind and body. Whether you're a novice or experienced yogi, you will benefit from the 25+ years of holistic teachings. When you're not engaging in ancient practices or de-stressing with relaxation therapies, enjoy some time away from the rush of real life. Kick back and read or simply enjoy the cool ocean water and warmth of the golden sands.
Health and Fitness Travel (0203 397 8891 healthandfitnesstravel.com) offers 7 nights at Longevity Cegonha Country Club for £1,800pp. Price includes full retreat programme, full board, return flights from London and airport transfers.
November – The Pre-Christmas Detox in Dubai: Detox at Retreat Palm Dubai
Looking for a luxury spot to hang out and wait for Winter end? Situated by the Palm Islands of Dubai, this healthy holiday contrasts futuristic ideas and ancient traditions to aid your detox. Make use of high-tech oxygen therapy and cryotherapy, immerse yourself in aromatherapeutic salt bath rituals and Moroccan Hammam sessions and commit to the ancient practices of yoga and mindfulness. A week in the Dubai Sun will leave you with a golden tan and a newly discovered connection to mind, body and soul.
Health and Fitness Travel (0203 397 8891 healthandfitnesstravel.com) offers 7 nights at The Retreat Palm Dubai from £3,770pp or £4,055 for single occupancy. Price includes breakfast, a wellness programme and return transfers.
December – Merry Bali: Sleep Well at REVIVO Wellness Resort
For a warm, relaxing holiday to re-energise over the winter period, get lost on the mystical island of Bali. This luxurious destination is the perfect setting to travel down an ayurvedic path, healing with spa treatments, holistic classes and yoga. Re-centre the mind with nature, surrounded by dense, leafy forestry and the sparkling Balinese shores. And if this isn't enough to send you home in a state of Zen, connect to your inner self with music therapy, Tai Chi and Tibetan Meditation.
Health and Fitness Travel (0203 397 8891 healthandfitnesstravel.com) offers 7 nights at Revivo Wellness Resort from £3,525pp or £4,770 for single occupancy. Price includes full board, a wellness programme and return transfers.
UK GAMERS CAN FOR THE FIRST TIME BUY A NEW XBOX AND 100 GAMES FOR JUST £17.99 A MONTH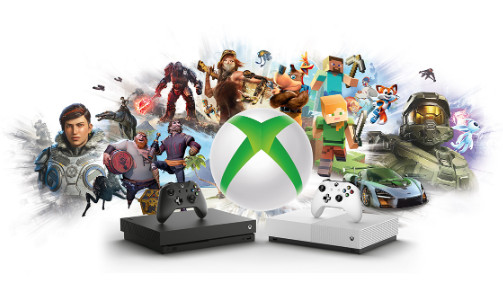 Xbox All Access has arrived in the UK – just in time for Christmas
Gaming fans can for the first time in the UK buy an Xbox and unlimited access to a library of over 100 high-quality games from £17.99 a month.
With Xbox All Access, customers can get a new console, over 100 games and be able to play with friends online without spending anything upfront.
Similar to buying a phone on contract, the programme works by spreading out the cost with low monthly payments over two years. It's available now via online retailer GAME.
"It's the most affordable way to buy a console and play all the latest games. It also means people can treat their loved ones to the ultimate Christmas present without breaking the bank," says Martyn Gibbs, CEO of GAME Digital.
There are three Xbox All Access packages to choose from:
Xbox One X (with a limited time offer upgrade option to Project Scarlett, expected late 2020)
Xbox One S
Xbox One S All Digital Edition, for disc-free gaming
Each bundle includes 24 months of Xbox Game Pass Ultimate, giving you access to over 100 high-quality games, such as Gears 5, The Outer Worlds and Minecraft, as well as online multiplayer with Xbox Live Gold.
Customers who make 18 full payments can then apply for an upgrade to the highly anticipated next generation Xbox (Project Scarlett), out in 2020.
How it works
Head to www.game.co.uk/XboxAllAccess to choose your Xbox from £17.99 a month and sign up for payment via Klarna (0% p.a. for 24 months). Your Xbox Game Pass Ultimate subscription will be waiting for you on your new console.
The LondonCats Cat Extravaganza is back with it's International Show and all things Feline Exposition this time at Sandown Park in Esher, Surrey from the 10th – 12th of January! And, for the first time ever the public will have the chance to meet the cats in the late afternoon and evening on the Friday of the 3-day event!
'GO WILD FOR WILDLIFE' WITH LE TOY VAN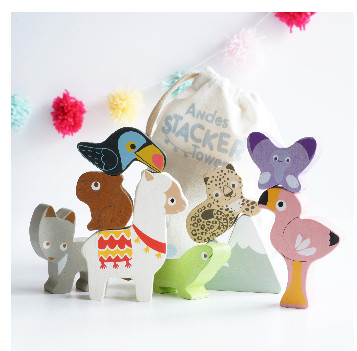 Andes Stacking Tower and Bag – £14.95 – Le Toy Van – letoyvan.com (PL113) (9).jpg
Andes Stacking Tower & Bag – £14.95
Filled with animal delights from the snowy mountains of South America, the captivating Andes Stacking Tower and Bag from Le Toy Van will keep budding wildlife experts entertained for hours.
From an adorable alpaca and pointy-eared fox through to a vibrant pink flamingo, the eight-piece stacking toy with native animals from the Andes region is everything your toddler could wish for and more.
Perfect for little hands, not only does the eye-catchingly colourful stacking tower introduce new animals, it also encourages sensory exploration, hand-eye coordination and fine tunes your child's colour and shape recognition, but best of all, it's fun!
Not to mention, tidying up is simple! Let your little one gather up all the pieces, and place in the handmade fabric drawstring bag – it couldn't be easier! The perfectly portable toy, to play anywhere and everywhere…
And for the eco-conscious parents, Le Toy Van invest in eco-friendly and sustainable play. For every rubberwood tree repurposed into a toy, at least one replacement is planted.
Suitable for ages 18 months+
Alpaca – W:74mm, D:20mm, H:92mm
Bag – W:170mm, H:225mm
—
www.letoyvan.com
The ultimate gift for kids that travel.
Helping kids, parents and staff make the experince of travel truly a joy. The Teddy Bear Passport is a custom made Passport for childrens teddy bears (dolls/best friends) that looks just like the real thing. We have Passports for Australia, UK & USA. We also have Teddy Bears, Travel wallets, birth certificates, stickers, colouring books and bags.
We ship all over the world, it is super simple, it is all done online for the customer, they fill in all the details + a photo of their best friend and we do the rest!
Give independence and responsibility to the little ones in your life and watch them thrive.
$28.00 per passport
www.teddybearpassport.com
This makes a great Christmas pressie, and helps in saving the environment, by not using sprays and pesticides. Use it in the Home, Garden, Car, Hotel, Office, Campervan, in fact anywhere you want to easily and gently remove or relocate any bugs.
HERE'S A GREAT ADDITION TO CLEANING YOUR HOME, HELPING YOU REMOVE THE BUGS AND INSECTS EASILY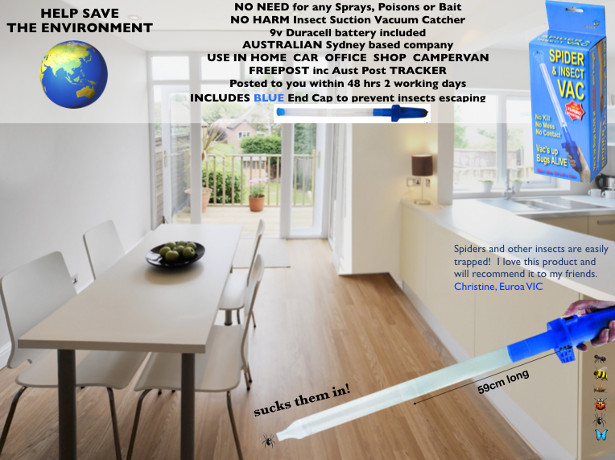 The original and best KATCHA 59cm long Battery Operated SPIDER AND INSECT VAC is quick and easy to use, removes the fear of getting up close and personal, allowing you to gently SUCK UP those bugs in your Home, without any harm to you or the insects.
Eco, Safe and Healthy. Just place the blue end cap on, and release the bugs back into the great outdoors.
Duracell 9v battery included
Can also be used with Re-Chargeable batteries
We despatch within 2 working days, direct to your door, via Australia Post with Tracking Number
* PLEASE NOTE: Australia Wide Post Only
** For International Orders / Bulk Buy please Contact Us For A Quote
Just some of our customers feedback;
a. Spiders and other insects are easily trapped! I love this product and will recommend it to my friends, Christine, Euroa VICTORIA, Australia
b We have used it a few times and found it to be fantastic! It gets rid of all the unwanted pets from inside the house then makes it easy to dispose of them outside. Michael, Caroline Springs VICTORIA
THE POWER OF ACCESSORIES

Are you looking to treat someone special this Valentine's Day or Mother's Day? Royal Opera House shop have the most gorgeous gifts that will be sure to put a smile on anyone's face.
Hand-made and fairtrade, the intricately designed Mirabelle earrings are the perfect accessory, certain to add the ultimate finishing touch to any outfit!
Coral Pearl Earrings – £65 • Jacqui Onyx Earrings – £60 • Multi Hoop Earrings – £45 • Rani Quartz Earrings – £30 • Alexis Pearl Earrings – £38
All available at Royal Opera House shop – shop.roh.org.uk
Stuck for a great Christmas present for someone who has everything or deserves something special? Why not surprise them with a gift voucher for an exciting European city break with the group guided tour operator, Travel Department (www.traveldepartment.co.uk, 020 7099 9665).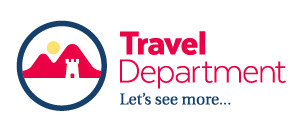 Offering departures from across the UK they could travel from Edinburgh for a magical 3 night break in the medieval city of Prague from £449pp. Stroll across the colourful Charles Bridge on a half day city tour of Medieval Prague's most iconic fixtures including the Astronomical Clock and the Old Town Hall. Cost also includes return flights from Edinburgh, B&B 4 star hotel accommodation, transfers and plenty of time to explore more of the city's well preserved sights on your own.
Or from Bristol take a vibrant 3-night Lisbon City Break from £499pp. Taking in the UNESCO listed Belem Tower and the Monument to the Discoveries as well as Rossio Square and the Alfama Quarter. The cost also includes return flights from Bristol, 3 nights B&B accommodation in a 3 star hotel, a half day locally guided city tour, transfers and plenty of free time to wander through its winding streets, maybe trying a famous "Pasteis de Belem" custard tart along the way.
Travel Department Gift Vouchers can be purchased online with the choice of having them delivered in a presentation box or emailed so they can be printed at home.
Collagen beauty formulation provides Collagen, Hyaluronic Acid, Vitamin C and Zinc which contribute to normal collagen formation for the normal function of skin.

This unique high-strength formula delivers marine derived hydrolysed collagen, which is of high quality and bioavailability. Most importantly it provides type I collagen which is the form primarily found in the skin.
Type 1 collagen is used in the formula, which is considered the most important form for skin health. The capsules contain no fillers and are enriched with 100% of the NRV of Vitamin C and Zinc which help to protect cells from oxidative stress.
In easy to swallow vegetarian capsules Lifeplan's Collagen costs £14.99 for 60 capsules. Available from www.lifeplan.co.uk
Soap Stack Kit – £13.99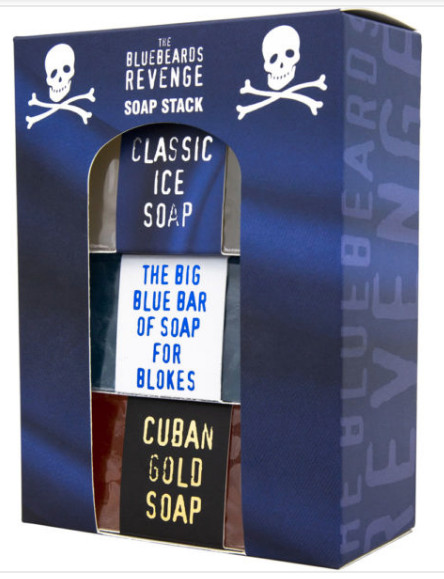 The Bluebeards Revenge Soap Stack Kit is the perfect low-waste gift to leave any man spoilt for choice for the aroma they want to leave behind, for wherever life takes them. From the Classic Ice Soap, which gives the scent of a traditional barbershop, or all the way to the Caribbean with the Cuban Gold Soap's exotic oils. Perhaps the Big Blue Bar Of Soap will be their go to? Whatever the choice, these vegan friendly bars are the perfect gift to regenerate and rehydrate.
Shaving Cream and Post-Shave Balm Kit – £18.99
The Bluebeards Revenge Shaving Cream and Post-Shave Balm Kit is the perfect duo to combat harsh stubble and irritation. It features an award-winning Shaving Cream that's sure to tackle the toughest of stubble, as well as a soothing Post-Shave Balm that calms the skin thanks to the effects of Witch Hazel and Aloe Vera.
Tame and Texture Hair Kit – £18.99
The Bluebeards Revenge Tame and Texture Hair Kit is the perfect gift for any man who struggles to control unruly hair. The Matt Paste is a styling must have. With its medium hold, users can rework their style no matter the occasion. To conquer manes that are truly unruly, The Bluebeards Revenge Matt Clay packs texture into even the limpest hair. Together, this un-beatable duo allows hair to be reworked and revamped from dusk 'til dawn.
Face Scrub – £9.99
Life can take a toll on skin, so take charge of it. The Bluebeards Revenge Face Scrub is made up of powerful vegan friendly ingredients to conquer skin concerns. Olive stones help to rehydrate whilst ginger root acts as an antiseptic wonder, beating back dirt, grime and a troubled complexion to put your best face forward.
Beard Grooming Kit £23.99
A clean shave isn't for everyone. For guys that have boisterous beards, The Bluebeards Revenge Beard Grooming Kit includes a travel friendly, beech wood handled beard brush. The densely packed bristles guarantee to remove dust, dirt and excess oils. To lock in moisture and tame misbehaving beards, especially in winter, the Classic Blend Beard Oil contains a unique blend of fresh smelling oils created to tame the roughest of beards, and nourish skin hidden beneath.
Vanguard Shaving Brush and Drip Stand – £21.99
Every great shave starts with a great tool. The Bluebeards Revenge Vanguard Shaving Brush and Drip Stand is the state-of-the-art synthetic shaving brush. Adept for retaining water, it's the perfect partner for the ultimate wet shave. Homed in an acrylic drip stand, to present and prolong the life of the brush, this barbershop quality gift is ideal for those seeking a vegan friendly tool in the comfort of their own home.
Here is a link to the remaining gift sets if you would like to explore any others further:
www.bluebeards-revenge.co.uk/product-category/gift-sets/
No time to get to the high street for that last minute teacher's present or gift for a friend or relative? A variety of gifts available from Pinkster Gin and Hedgepig gin liqueur and all just a click away.
Gifts under £35.00
Pinkster Gin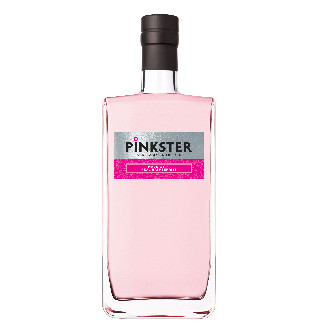 Pinkster 70cl New Label 2019.jpg
Pinkster is the pioneer of pink gin, made from gin soaked raspberries grown near Pinkster HQ in Cambridgeshire. The raspberry infusion rounds off the juniper edges giving a deliciously dry gin with a hint of fruit and a smooth finish. Pinkster pride themselves in offering a Gin with no added sugar. – all the sweetness comes from the raspberries and it makes for a very refreshing G&T, perfect garnished with raspberries and a sprig of mint.
Available from: Ocado, 31Dover.com, Master of Malt and Pinkster Gin.com
RRP: £35.00 for 70 cl
Gifts under £25.00
Pinkster Royale
image.png
Made from gin soaked, recycled raspberries, this rich raspberry spirit is a delicious addition to any Christmas cocktail. A natural by-product with no added sugar – what's not to like?
RRP: £25 for 35 cl
Available from: www.pinkstergin.com and ocado.com
Gifts under £20.00
Hedgepig Fruity Gin Liqueurs
2019 Hedgepig range.jpg
Hedgepig's 20cl Gin Liqueurs are the perfect size to fit in your stockings to fend off the frost this Christmas. Perfect for cosy tipples by the fire or as a delicious pudding Gin. Made using fruit grown in local orchards or foraged from the East Anglian hedgerows, the liqueurs accompany cheese and desserts especially well and are the perfect alternative to port or sweet wine at the end of an evening.
Sugar levels in Hedgepig's Liqueurs are lower than many other fruit gin liqueurs so it can be enjoyed guilt-free! Also, 50p from every bottle sale is also donated to The British Hedgehog Preservation Society.
Available in four delicious flavours including Cambridge Gage, a member of the plum family, Glorious Gooseberry, Wild Bullace & Quince, and Zesty Elderflower.
Available from: www.fruityhedgepig.com
RRP: 20cl: £16.00
Gifts under £10.00
Pinkster Gin Crackers
Pinkster Cracker £10 (5cl & mini Gin Jam).jpg
Add some fun to your Christmas lunch with Pinkster's elegant Gin Crackers, holding both a dinkster 5cl bottle and a mini jar of Gin Jam.
Hand-steeped in fresh raspberries, the original Pinkster Gin makes for a deliciously dry gin, with a hint of fruit and an exceptionally smooth finish.
Be sure to garnish with some fresh raspberries and a sprig of mint!
Available from: pinkstergin.com
RRP: £10.00
Pinkster's Gin Jam, Boozy Berries and a Pinkster Dinkster
Pinkster Gin Stocking Fillers.jpg
These are tasty natural by-products which use gin-soaked raspberries left over from making Pinkster Gin.
The mildly alcoholic jam is ideal for putting the tipple in your tea time or for something strong such as the Gin 'n' Jam cocktail.
The Boozy Berries are delicious dipped in chocolate, used in a sorbet, mixed in with a pudding or whatever else tickles your fancy.
Available from: pinkstergin.com
RRP: Both £6.50 each
Pinkster Dinkster's – pocket sized 5 cl's perfect for that emergency G&T.
Available from: pinkstergin.com
RRP: 2 x 5 cl for £10.00
FESTIVE COCKTAIL: J&B Hard Seltzer – a great Christmas serve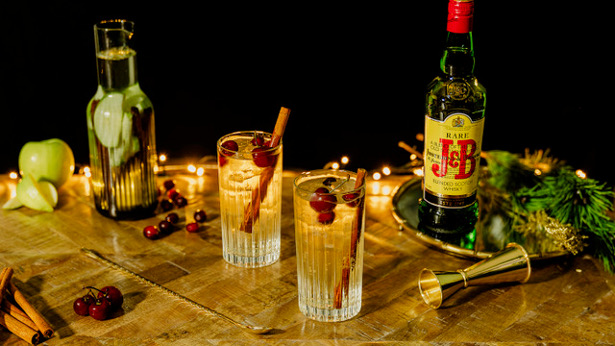 If you are looking to follow the new trend for 2020, The Hard Seltzer is the cocktail to serve over Christmas and for New Year celebrations.
J&B Rare has created this festive cocktail which is easy to make at home:
The J&B Rare Rhubarb – a festive twist with an unexpected addition:
Image: BarChick Creative
In a highball glass build: 50ml J&B Rare, 125ml Apple & Cinnamon Sparkling Water (you can make this by adding sliced apples and cinnamon sticks to a jug of sparking water and infusing them for an hour or two), 4 dashes of Rhubarb Bitters and 5ml sugar syrup. Garnish with a cherry and stick of cinnamon.
J&B Rare, the sophisticated blended Scotch whisky, is changing perceptions of whisky drinking by championing the latest trend in whisky cocktails – the Hard Seltzer, which was a popular drink after Prohibition was repealed in America in 1933. The J&B Rare Hard Seltzer is a long, refreshing drink – the perfect serve for those looking to enjoy a sparkling alternative this festive season.
J&B Rare has been distilled, blended and bottled in Scotland since the 1930's and is a blend of 42 malt and grain whiskies. The heart of J&B Rare is formed from the finest Speyside malts including Knockando, Glen Spey, Auchriosk and Strathmill. The blend is returned to the cask for a further three years' maturation which brings together the bold flavours of the single malts, with the lighter grain whiskies adding fullness and depth to the blend.
RRP: £22.50, ABV: 40%
Available from: Waitrose, thewhiskyexchange.com, masterofmalt.com and Justerini & Brooks
@JBRareWhisky #TheUnexpectedWhisky
Sky Cinema has commissioned East London florist Rebel Rebel to create a series of one-of-a-kind festive wreaths inspired by some of the must-watch films on demand this Christmas.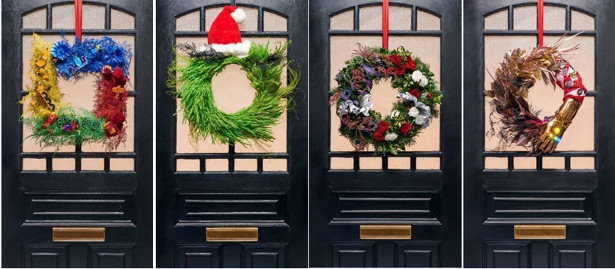 FITNESS FOR THE OVER 50s!
get BACK ON YOUR FEET and LIVE AN ACTIVE LIFE WITH MOLYFIT!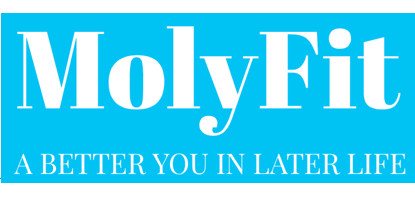 INTOUCH RUGBY partners with molyfit to offer all readers a free 3-months SUBSCRIPTION to it's newly launched WEBSITE FOR OVER 50s FITNESS.
JOIN NOW AND USE THE CODE MOLYCOREON FOR YOUR FREE TRIAL VIA:
www.molyfit.co.uk
We are delighted to partner with MolyFit and offer our readers a free 3-month subscription to the newly launched online fitness platform for the over 50s.
MolyFit provides effective exercises to get the older adult active again. The specially designed exercises help maintain mobility and builds a stronger body in the safest way, whilst staying as pain free as possible.
MolyFit showcases various exercise and workouts on a regular basis to all its subscribers at a low cost of £1.50 a month which is extremely affordable for retired or non-working people over 50 or anyone who has trouble getting back to the gym due to injuries.
For In Touch Rugby readers you get the chance to trial it for 3-months for free by going to www.molyfit.co.uk and head to the sign-up page, click on coupon and enter the voucher code MOLYCOREON. You will then automatically receive your 3-months trial for free. You have to enter your card details but you will not be charged, you will need to cancel before the 3-months to avoid being charged.
MolyFit provides 28-day video exercise plan and an extensive video library, this will show that just a few minutes of exercise a day will make all the difference. With a little consistency and effort, MolyFit will build a better you.
MolyFit believes that exercise is accessible to everyone regardless of their age, ability or physical restrictions. MolyFit encourages you to listen to your body, understand what it is telling you and learn how to fix the problems yourself. Using progressive, safe techniques, MolyFit will ask you to give it a try. Just a little exercise done every day can make the difference for A Better You.
For more information on MolyFit please go to www.molyfit.co.uk.
Apple Butternut Squash Soup (serves 1)
Ingredients
1/3 cup minced yellow onion
1 Tbsp. extra virgin olive oil
1 Opal apple, cored and minced (skin on)
1 cup cubed, peeled oven-roasted butternut squash
1 cup low-sodium organic vegetable broth
1/2 tsp. minced garlic
1/4 tsp. ground cinnamon
1/4 tsp. black pepper
1/4 tsp. sea salt
1 tsp. Sprouted pumpkin seeds (optional)
1/4 cup pure maple syrup
1/5 tsp. Pure vanilla extract
1 Opal apple, minced
In a small saucepan over low heat, sauté onion in olive oil until translucent. Transfer to mini food processor and add minced apple, roasted butternut squash, broth, garlic, cinnamon, pepper and sea salt. Blend until smooth. Transfer blended soup back to the saucepan. Heat on low to warm through, stirring occasionally, about five minutes. Garnish with pumpkins seeds (optional).
Opal Appletini (serves 4)
Ingredients
2. Tbsp. Maple syrup, divided
1/2 cup + 1/2 tbsp. Water, divided
1 Opal apple, sliced lengthwise
1/16 tsp. Apple pie spice
Handful of ice
4 shots of vodka
1 cup 100% apple juice
1/4 cup of fresh squeezed lemon juice
1/2 tsp. Fresh grated ginger
4 cinnamon sticks
Whisk together one half Tbsp. of maple syrup and one half Tbsp. of water. Place apple slices on baking sheet. Drizzle with maple syrup mixture, and sprinkle each slice with apple pie spice. Bake in preheated 350 F oven for 30 mins. Remove apple slices from oven and set aside. In a cocktail shaker combine ice, vodka, apple and lemon juices, remaining one and a half Tbsp. of maple syrup, ginger, and remaining half cup of water. Shake. Pour evenly into martini glasses and garnish each with a roasted apple slice and cinnamon stick. Be sure to eat the martini soaked apple once you finish your cocktail!
Intentional Gratitude: 52 Ways to Celebrate the Blessings in Your Life
by Betty Everitt Lochner
On Amazon HERE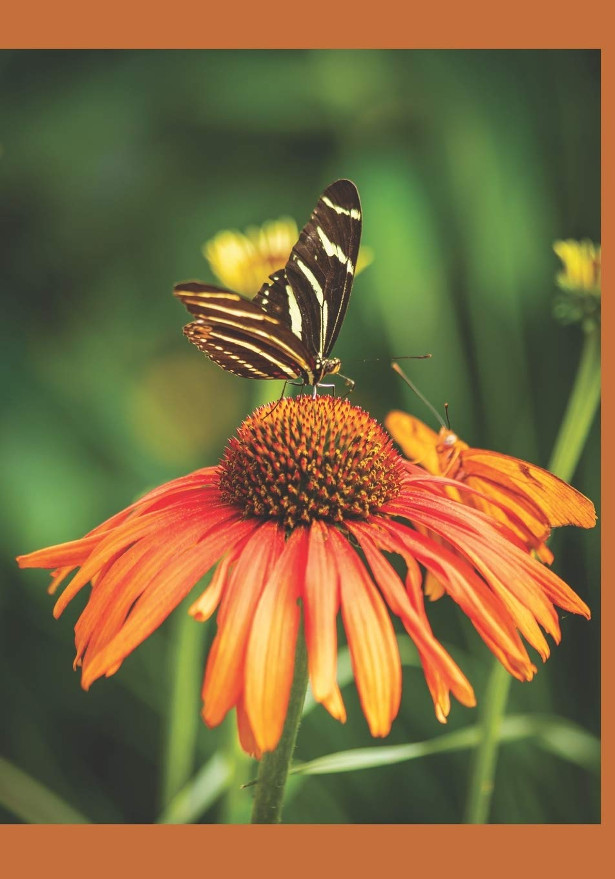 Intentional Gratitude is a simple yet powerful journal that focuses on helping you become more aware of and grateful for the blessings in your life. It is a compilation of 52 gratitude action prompts and exercises for you to practice and build the habit of gratitude.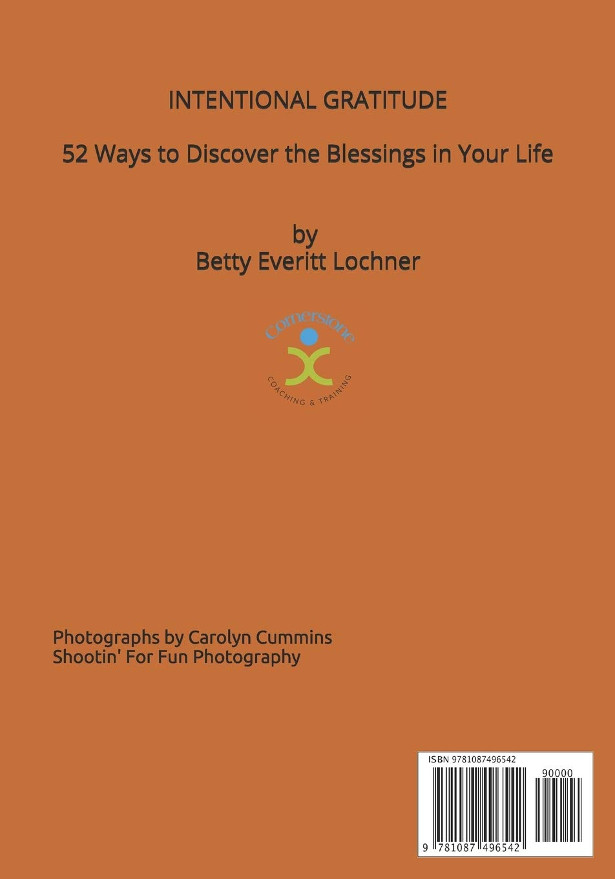 About Betty Lochner

Betty Lochner is a communication skills expert who helps organizations and individuals achieve success in business and career goals. She offers HR consulting and communication skills coaching and training. Her focus is on teaching small changes that make a huge difference in workplace culture. Her goal is to inspire confidence and empower individuals to create happier, more productive workplaces and more fulfilling lives. For more information: www.cornerstone-ct.com
Education: Betty holds a Lean process improvement/Six Sigma Green Belt and national Senior Professional in Human Resources (SPHR) certifications. She is also a certified as a trainer in Performance Coaching and administering the Interact Personal Strengths Profile. She has a BA in Communications and a M.Ed. degree in Personnel Administration from Western Washington University.
Experience: Betty was a boss/manager/leader for 32 years serving from entry level positions to becoming an executive leader, coach and innovator for several state programs, including 18 years as the director of Washington 529 plans.
She lives with her husband Kenny, and mini-dachshund Penny in Olympia Washington. She has successfully launched two adult children and is NaNa to 3 grand babies.
You can contact Betty directly at: betty@cornerstone-ct.com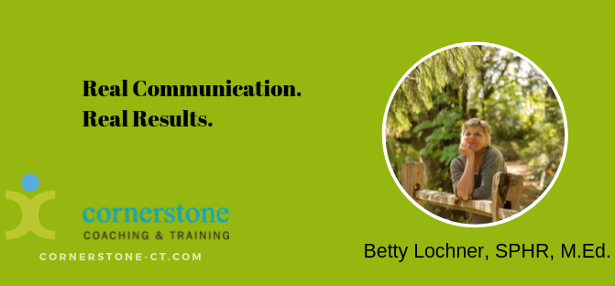 By Rengöra ! On Amazon! Extra Long Bath Brush & Dry Body Brush! www.rengora.com
Product name: Extra Long Bath Brush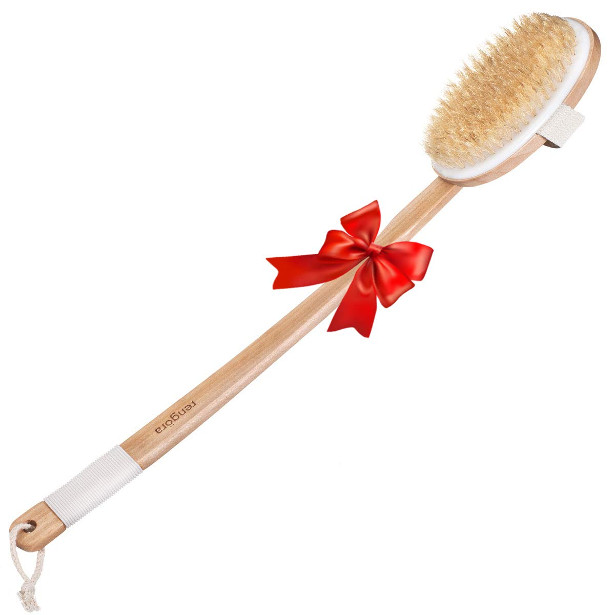 • Men LOVE this one!
• Excellent choice for the man in your life – the extra long handle makes reaching everywhere on their back + body easy
• Made of 100% natural boar bristles – so it gives a firm, yet gentle scrub
• Has a non-slip rubber grip and curved handle so you won't drop it in the shower
• Also makes a wonderful back scratcher!
Price: £24.97
Direct Link to Product: Extra Long Bath Brush
Product name: Dry Body Brush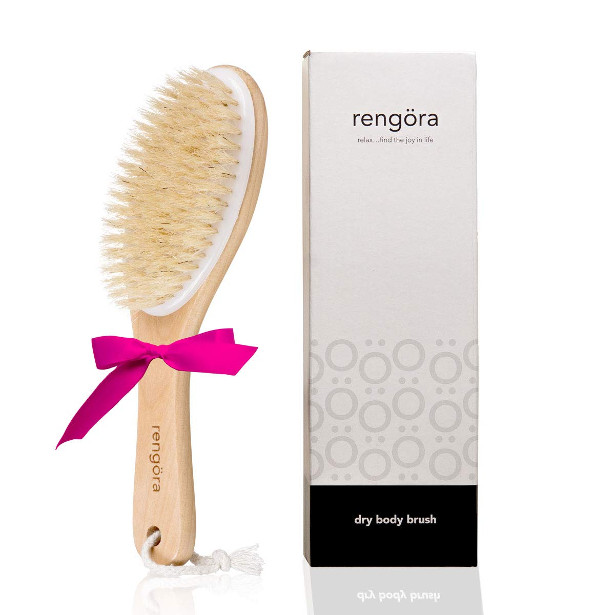 • This dry body brush makes a great stocking stuffer
• Dry Brushing is great for your skin to help exfoliate dead skin leaving it softer and smoother
• Body brushing helps improve circulation which also leads to healthier skin
• Comes with a downloadable e-book "Tips and Tricks for Dry Brushing" that details exactly how to get started dry brushing.
Price: £14.57
Direct Link to Product: Dry Body Brush
Both available on Amazon Prime – so 2-day shipping for anyone who has a Prime membership.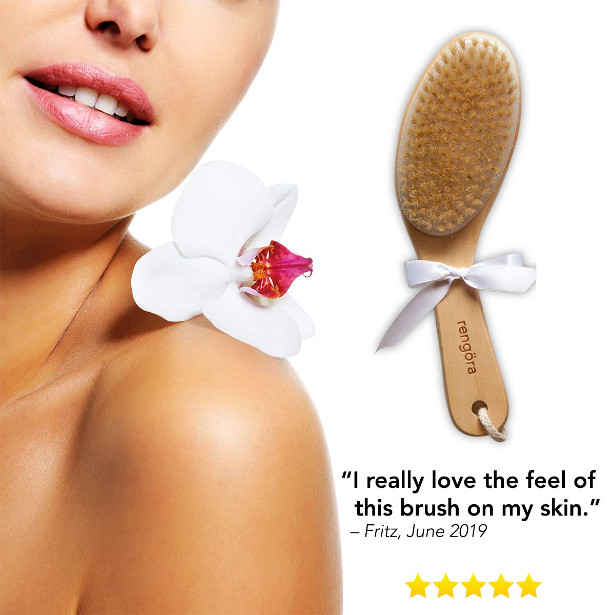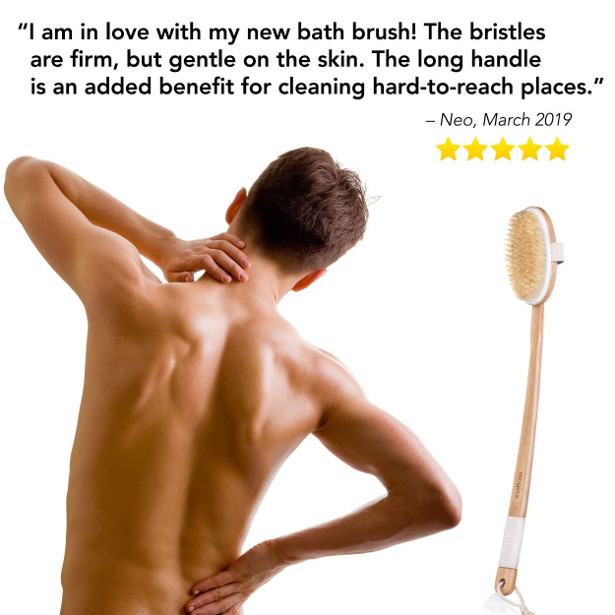 TRAVEL ORGANIZERS – 3 PACK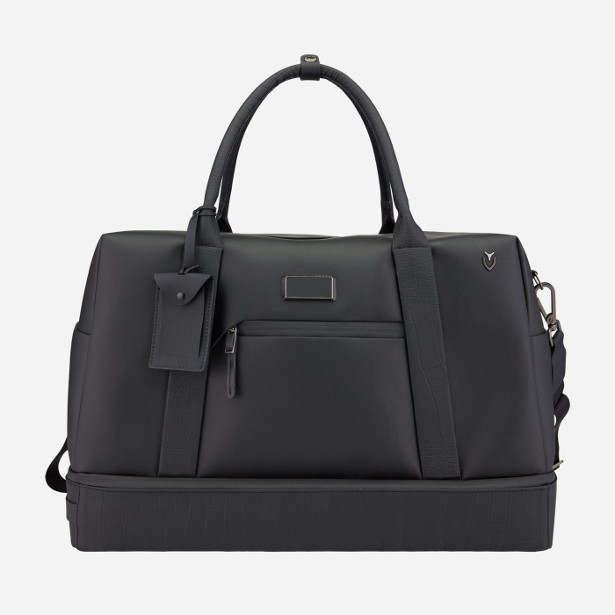 Description: Maximize your packing space in any luggage, duffel or backpack with our set of Travel Organizers. Three different sizes allow you customize the way you pack your clothes, undergarments, shoes and accessories for effortless organization. Our zippered cubes allow for easy packing / unpacking and make security checks a breeze.
Price: $20
vesselbags.com/products/travel-organizers-pos?_pos=6&_sid=43f2600b9&_ss=r
Unique scarves inspired by modern muses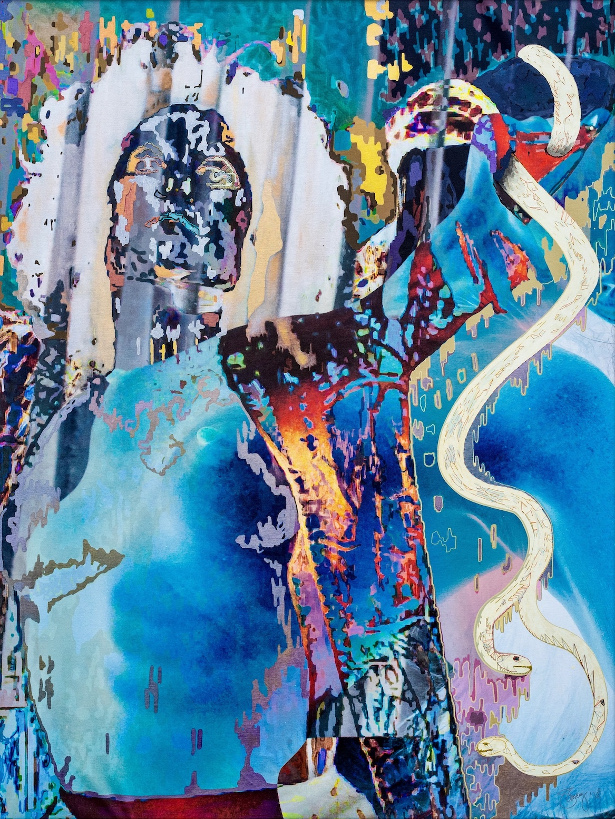 Inspire your loved ones this Christmas with a collection of unique scarves featuring the modern female trailblazers that defined a generation including Malala Yousafzai, Caitlin Moran, Germaine Greer and Jane Goodall.
Artist Samantha Louise Emery has created a new collection of scarves and sarongs based on her otherworldly portrait series IKONA | Mirrored Interior. Emery is dedicated to the promotion of contemporary female storytelling creating portraits of the women who inspire her and promote female empowerment.
Tipping towards the abstract, Emery's colourful multimedia portraits are an amalgam of digitally enhanced photographs, paint and thread. The final results are complex and intricately layered, defined by a powerful emotional resonance translating each woman's unique energy.
The scarves (28"x38") are priced at £30 and the sarongs (50"x66") are available for £60.
The collection is available to purchase at www.samanthalouiseemery.art/shop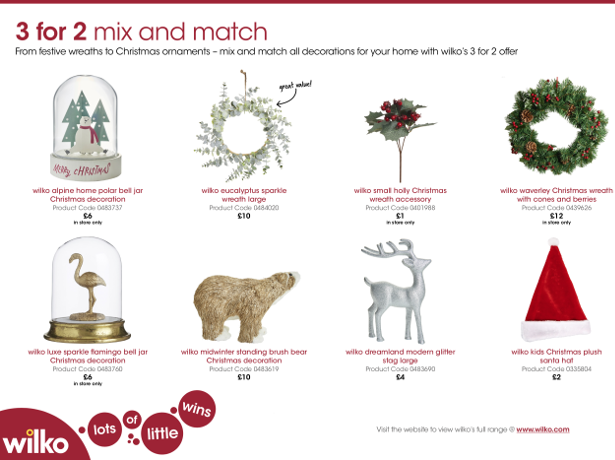 'SNOWFLAKES' AND VEGANS ARE RUINING SECRET SANTA SO MUCH THAT 60% OF BRITS WANT TO BAN IT
'Snowflakes' and vegans are ruining Secret Santa in UK workplaces with almost half of Brits claiming they have to be overly cautious not to offend colleagues and want to BAN the tradition, according to a survey.
Research revealed that 45% of Brits say they have to tread carefully when picking out gifts for colleagues and a third claim vegans are hardest to buy for.
The situation is so tense that 59% of those quizzed say they want to see the back of the tradition all together, with Generation Z (16-24-year-olds) the most keen to ban the tradition.
The survey of 1,003 office workers by online printing company instantprint found 61% of Londoners were keen to consign Secret Santa to the history books while only 39% wanted to keep the custom alive.
As with everything Brexit-related the country is split, with 15% saying Brexiteers are hardest to buy for while 14% claiming Remainers are harder.
Londoners found buying the perfect Secret Santa present for vegan colleagues the toughest, with 33% saying they are the trickiest to buy for.
Brexiteers were tricky for 23% of Londoners to buy for with remainers a relative walk in the park with 18% claiming they were harder to buy for.
The top reasons Brits give for not liking Secret Santa include some colleagues can't afford it (33%) while a further 25% feel it embarrasses work colleagues in some way and 25% feel it is tacky.
When it comes to the cost of Secret Santa, 67% of Brits believe they shouldn't have to pay more than £10 on a colleague's gift. However 20% didn't want to spend more than £5.
Jon Constantine-Smith, Head of instantprint, said: "It was very interesting to get these results and understand the different attitudes in workplaces across the UK.
"Christmas can be a tricky time for employers with lots of different traditions and opinions on the festivities.
"It's important to show leadership and not dwell on differences, employers need to know their staff and prevent issues before they occur."
20 OF THE WORST SECRET SANTA GIFTS BRITS SAY THEY'VE RECEIVED:
1. Inflatable lamb sex doll
2. Batteries
3. A reindeer thong
4. Box of genuine Cornish air
5. A plastic, jumping, wind up body part
6. Cliff Richard shower gel
7. Pink furry handcuffs
8. A rubber duck
9. Shoe polish
10. Dog treat
11. A Mankini
12. French soft cheese
13. Novelty blow up sheep
14. Grow your own boyfriend
15. Very small condoms
16. A mixtape of Norwegian Christmas songs
17. Fully sized cardboard Justin Bieber
18. A cold kebab
19. Woolworth's voucher after they had closed down
20. A voodoo doll
IT'S SET TO BE A PRE-OWNED CHRISTMAS?
45% OF BRITS WILL GIFT PRE-LOVED ITEMS THIS DECEMBER 25TH
ALMOST half the UK has admitted it will be gifting pre-owned presents this Christmas, according to a new study.
Over a fifth (22%) of those polled admitted they have previously purchased pre-loved gifts for friends at family at Christmas, and 45 per cent is considering doing so this year, the nationwide research by Mazuma Mobile reveals.
And it's not just gifts that we're buying pre-owned. Just 16 per cent of those surveyed admit they buy a brand-new Christmas tree every year, and eight per cent own a tree that previously had a different owner.
The survey looked into how many of us will be enjoying a pre-owned Christmas this year, from festive decorations to pre-owned gifting.
Almost half (44%) of Brits suspect they have been given a pre-owned Christmas present in the past and in fact 52 per cent admitted they would be happy receiving pre-loved items.
Results showed that 85 per cent of Brits now regularly purchase pre-owned products instead of paying full cost for new item equivalents. From books and handbags, to higher value tech items such as computers and mobile phones – the pre-owned market in the UK is blossoming.
The savviest festive shoppers are those aged 25 – 34, who are most likely to have purchased pre-loved gifts in the past, and those aged 18 – 24 are most open to doing so this year. The over 55s are least likely to purchase pre-owned gifts for loved ones.
The younger generations are also savvier when it comes to decking out their homes on a budget, with 15% of under 25s purchasing a pre-used tree, compared to just 4% of over 55s, Mazuma's research revealed.
The Northern Irish (66%) and Londoners (60%) would be the happiest with a pre-owned present, with those in the North West least likely to embrace pre-loved (43%).
Craig Smith from Mazuma Mobile said: "Attitudes are changing towards pre-owned shopping as people become savvier with their cash. There's no longer a stigma attached to purchasing pre-loved items and many of us are simply happy to receive something we like, especially when it's better for the environment and our wallets. In fact, over a third of those we surveyed (37%) said they would consider having an entirely pre-owned Christmas this year, including gifts and decorations!
"Christmas is a tough time financially, and purchasing pre-loved items is a really easy way to save pennies over the festive period. It could be as simple as buying used decorations, selling some of your old tech, regifting unwanted gifts, or buying a pre-owned gift for loved ones.
"Pre-owned phones not only offer fantastic savings, but are also better for the environment, as they reduce the huge carbon footprint associated with creating new phones as well as stopping used phones from going to landfill. Mazuma Mobile's phones look as good as new, making them an ideal gift for loved ones this Christmas."
The PuroGamer Volume Limiting Gaming Headphones – Was £69.99, Boxing Day – Jan 1st £39.99 (42 % off) on Amazon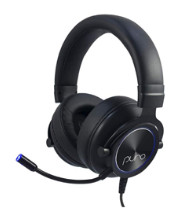 The PuroGamer headphones are designed specifically for gaming with a slick design, high quality audio through both sound and an omnidirectional, noise cancelling microphone. They are also volume limited to 85dB to ensure that there is no damage to gamers' hearing health when there are explosions or other noises in gameplay. Featuring a 7.1 surround sound technology, the headphones allow gamers to immerse themselves into the world of their games and the 50mm graphene driver and response equaliser provides a balanced and safe sound. Additionally, the headphones have 82% ambient noise isolation at 1kHz to shut the rest of the world out. The Puro Balanced Frequency Response Curve also allows the PuroGamer's to sound great even at lower listening levels and the game dialogue and sound effects to be heard clearly against the full spectrum of audio.
From a Sussex vineyard tour to a drawing workshop at the V&A, there's something for even the hardest of friends and relatives to buy for! The full Christmas Gift Guide which includes experiences all over the UK can be found here.
Foraging and Gin Tasting with "MasterChef" winner Mat Follas in Dorset
£69pp or £135 for two – 58% discount when booked through Travelzoo
A wild food foraging and gin-making experience, which includes a 3-course set-menu lunch and a Kilner jar of gin to take home.
www.travelzoo.com/uk/local-deals/Dorset/Other/332948/Mat-Follas-Wild-Food-Foraging/?dlocId=54694
The Ritz: Michelin-starred meal & champagne for two
£59.50pp when booked through Travelzoo
For less than £60 a head, you can now get a 3-course meal with champagne for two at this Michelin-starred restaurant, set within the world-famous AA 5-Red-Star hotel. A voucher for three is £179 and a voucher for four is £238.
www.travelzoo.com/uk/local-deals/London/Restaurant/332621/?ec=0&dlinkId=2820731
Salt Tour in Anglesey
£9pp – 47% discount when booked through Travelzoo
Halen Môn, based in Anglesey, produces "exceptional" (Conde Nast Traveller) sea salt that has been used by royalty and Michelin-starred chefs. Visit for a tour to learn about the production process, followed by food and drink.
www.travelzoo.com/uk/local-deals/North-Wales/Other/335682/?dlocId=69404
Sussex Vineyard Tour
£8.50pp – 43% discount when booked through Travelzoo
Explore the winery and vineyard of the 150-acre Kingscote Estate near East Grinstead in the Sussex Weald and try some of its wines, with a tutored tasting in their cosy, 15th-century tithe barn.
www.travelzoo.com/uk/local-deals/Sussex/Other/333806/Kingscote-Estate/?dlocId=33239
Underground Trampolining in Snowdonia
£35pp – 30% discount when booked through Travelzoo
Bounce and slide your way through caves and tunnels at Bounce Below in Blaenau Ffestiniog. One hour session for those aged 18 and over.
www.travelzoo.com/uk/local-deals/North-Wales/Other/331572/Zip-World/?dlocId=20001
20 Minute Flying Lesson in Kent or Cambridgeshire
£49pp when booked through Travelzoo
A pre-flight briefing, a 20-minute flying lesson and a debriefing.
www.travelzoo.com/uk/local-deals/Kent/Other/333851/Two-Two-Fly/
Drawing Workshop at V&A Museum, London
£49pp – 55% discount when booked through Travelzoo
Learn to sketch with this offer from Sketchout for a 1-day introductory drawing workshop at the Victoria and Albert Museum in London. Now £49 a head, it saves 55% on the usual price.
www.travelzoo.com/uk/local-deals/London/Other/333864/?ec=0&dlinkId=2820787
Brighton viewing tower entry & bottle of bubbly for two
£34.50pp when booked through Travelzoo
For £69, you and a friend can now get two rides on the British Airways i360 — a 450-foot-tall viewing tower on the Brighton seafront — plus a bottle of bubbly to share during the experience.
www.travelzoo.com/uk/local-deals/Brighton/Entertainment/333888/Brighton-i360-Limited/?dlocId=14208
Surrey spa day with massage, facial, cream tea & bubbly
£55pp when booked through Travelzoo
Macdonald Frimley Hall Hotel is a handsome ivy-clad Victorian manor house in two acres of immaculate grounds in Surrey. You can now visit its impressive spa and get two treatments, cream tea and bubbly for £55. Included is all-day access to the facilities and robe, towel and slipper hire, plus two of the following 25-minute treatments: File & Polish Hands; File and Polish Feet; Freestyle Deep Tissue Massage; Superfood Pro Radiance Facial; Best Foot Forward.
www.travelzoo.com/uk/local-deals/Surrey/Spa/335997/MacDonald-Portal-Hotel-Golf–Spa/?dlocId=33120
· 18 holes of golf at Lingfield Park Golf Club in Surrey plus refreshments
£18.50pp – 50% discount when booked through Travelzoo
For less than £19 per head you and a friend can get a round of golf and a hot drink and bacon roll each at Lingfield Park in Surrey. A voucher for four is £69.
www.travelzoo.com/uk/local-deals/Surrey/Other/335191/Lingfield-Park-Golf-Club/?dlocId=17124
MUM, YOU ARE TEA-RIFFIC!


It's mum's big day, so start her Mothering Sunday with a freshly brewed cup of tea in bed, served in the exquisite Timorous Beasties Tea for One set.
But, don't let the love and appreciation for mum end there…
Welcome the family to afternoon tea, and display delicious homemade treats on the show-stopping fine bone china Timorous Beasties Cake Stand, a striking and colourful centrepiece for any table.
Available from the Royal Opera House shop, the exclusive collection with Scottish design duo Timorous Beasties unquestionably has the wow factor, and will be sure to make Mother's Day a stylish and special affair.
Timorous Beasties Tea For One – £40
TImorous Beasties Cake Stand – £45
Royal Opera House shop – shop.roh.org.uk
Five of the best cities to ring in the New Year that are accessible by train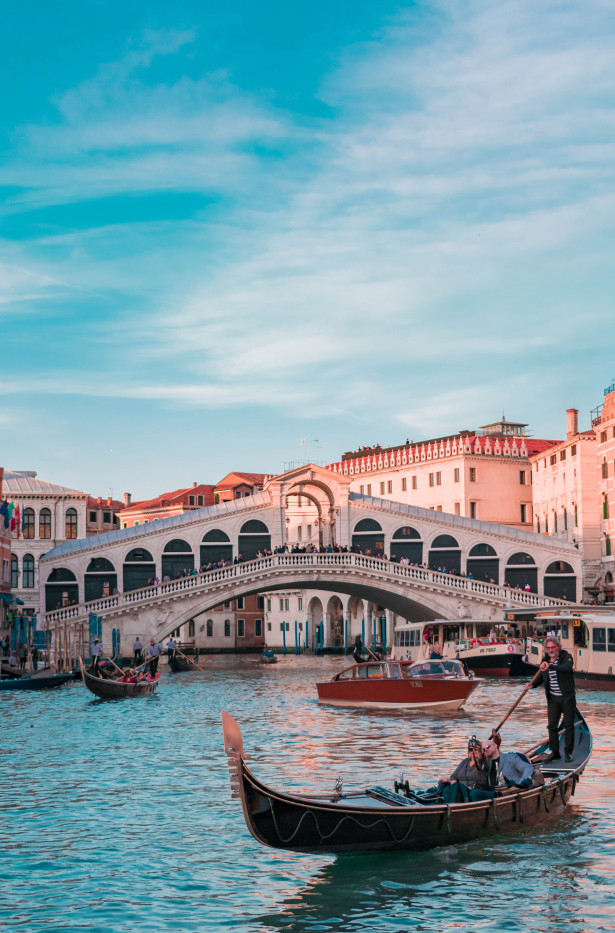 a&o Hostels has handpicked five of the best European destinations to celebrate New Year's Eve that are accessible by rail to help visitors reduce their carbon footprint. a&o Hostels provides a fantastic base for those looking for a great value, comfortable place to rest their heads once celebrations are over. With affordable accommodation in key cities across Europe, the hostels are suitable for a variety of travellers this yuletide season. Offering 24-hour service, free Wi-Fi, guest kitchens, laundry rooms as well as being centrally located, it is the perfect place from which to explore some of Europe's best cities and enjoy their unique local New Year celebrations, whilst on a budget.
Frankfurt, Germany
Every New Year's Eve, the business city of Frankfurt transforms into a magical land. Visitors can gaze at the magical firework display as it lights up the sky above, and the River Main below. Onlookers can choose to watch the display from one of the river's many bridges, or from a river cruise, if they wish to be in the centre of it all. Other popular viewing locations include the banks of the river, the Old Opera House and Romerberg Marketplace, all offering an ideal spot to see in the new year.
Frankfurt is famous for its iconic New Year's Day concert, so travellers can start the new year by visiting Frankfurt's Alte Oper where the Junge Deutsche Philharmonie performs festive classics.
Stay at a&o Frankfurt Galluswarte from €22.55 (£19.13) per person, per night. Just a short bus ride away from the perfect viewing spots, Frankfurt Galluswarte offers the perfect place to reside after the display. To get there by rail, take the Eurostar from St Pancras International to Brussel-Zuid, then the InterCity 19 into Frankfurt.
Venice, Italy
New Year's Eve celebrations in Venice are a spectacular fete. Traditionally, Italians begin their celebrations in the evening by indulging in a hearty dinner. Hotels and restaurants across the city offer a mouth-watering selection of traditional Italian dishes. For music and theatre lovers, the annual concert held at La Fenice Opera House in the afternoon is a popular alternative for those who don't want to be out until late night. For those who do, later in the evening, locals and tourists alike gather in St Mark's Square, where a beautiful firework display brightens the night and lagoon. Unmissable viewpoints include: Riva degli Schiavoni, Riva Ca' di Dio, Riva San Biagio, or Riva dei Sette Martiri. For couples visiting Venice, head to Piazza San Marco for the annual 'Love' event, where thousands of lovers welcome the new year with a highly symbolic kiss, followed by a propitious toast with a glass of bubbles.
Stay at a&o Venezia Mestre from €21.45 (£18.20) per person, per night. Newly opened this year, with the central station right on its doorstep, visitors can reach the city's sights quickly and easily. To get there by rail, take the Eurostar from St Pancras International to Gare du Nord, then various local services via Paris Gare de Lyon, Geneva, Milano Centrale Railway Station, then into Venice.
Cologne, Germany
Every year, thousands of visitors gather in the streets of Cologne to celebrate New Year's Eve. The sight of the majestic Cologne Cathedral with the backdrop of a night sky bursting with an array of beautiful colours, is worth every second of standing in the chilly winter night. Other popular places for spectators to gather are the banks of the River Rhine and the Rheinpark. Visitors looking for comfort and fewer crowds, but with an equally spectacular view, should board one of the Rhine boats that set sail in the early evening. Each boat has a different party style – ranging from typical Cologne music, to live performances or sounds of the 70s and 80s.
Stay at a&o Köln Dom from €216.59 (£183.77) per person, per night. Just beside both the station and the Cathedral, a&o Köln Dom is perfectly placed to visit by train and be right beside the action. To get there by rail, take the Eurostar from St Pancras International to Brussel-Zuid, then a local service to Cologne.
Graz, Austria
Travellers can take the train down to Graz this New Year's Eve and experience a night they will never forget. As people fill every available spot in the city centre, they will see water, fire, laser and light combine to create an awe-inspiring show. Fascinating video projections are displayed on the screen of water, and the unique display has the beautiful backdrop of the Graz city hall. For those who haven't had their fill of festive market stalls, Graz opens a special New Year's Eve market on Glockenspielplatz square. Anyone looking to make the most of their trip to Graz, can enjoy a guided tour of the Graz Old Town where it is especially calm and peaceful on the last afternoon of the year.
Stay at a&o Graz Hauptbahnhof from €21.89 (£18.57) per person, per night. Just on the station's doorstep, and within walking distance of the city hall, a&o is the perfect location for individuals and families alike to stay once celebrations are complete. To get there by rail, take the Eurostar from St Pancras International to Gare du Nord, then various local services via Brussels, Paris, Strasbourg and Munich (including one bus ride) down to Graz.
Munich, Germany
Travellers can visit Munich to celebrate the start of 2020, where this bustling city transforms into one huge party. For those in the mood to celebrate, visitors should head for Tollwood on the Theresienwiese; the winter festival has long been the place to see in the New Year. Guests can ring in 2020 with an entertaining dinner at the gala event, featuring live music and DJ sets. For those who can't quite decide where to go on New Year's Eve, they can party through the city by tram, simply hopping on the N19 (Pasing – St.-Veit-Strasse), the city's most beautiful tram line. The highlight of the west-east crossing through Munich is the section between Nationaltheater (National Theatre) and the Maximillianeum. For those who enjoy a traditional New Year's Eve, they can join the crowds of bystanders gathering at the historic Marienplatz, Olympic Park, English Garden, and Old Town Square to toast the New Year under a sky bursting with fireworks. No one spot is better than another in Munich for watching the displays, the sky over the entire city ignites to become one huge, beautiful explosion of colour.
Stay at a&o München Hauptbahnhof from €122.98 (£104.34) per person, per night. Within close proximity of the action, a&o München Hauptbahnhof is the ideal place to come back to after Munich's crazy celebrations. To get there by rail, take the Eurostar from St Pancras International to Gare du Nord, then various local services via Gare de l'Est and Mannheim Hauptbahnhof to Munich.
New Vasco Translator Stands Out in 150 Countries.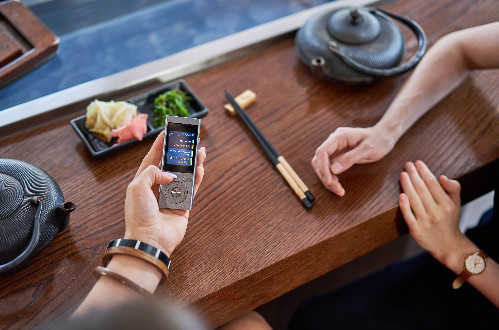 The new Vasco Translator includes a built-in SIM Card with free, lifetime Internet access for translations. It works perfectly in more than 150 countries worldwide. The sim works for no additional cost and gives the freedom to translate between more than 50 languages without searching for WIFI or connecting to a phone that may incur excessive roaming charges. It is the ideal device for off-grid exploring.
The New Vasco Translator is easy to use and intuitive. Its speed of response facilitates communication and eliminates language barriers. It is the ideal travel companion, even for those who struggle with modern electronic devices, as with Vasco it is simple and quick to use.
Vasco Electronics specializes in delivering translation when it matters most. The Vasco Translator is the natural has a built in MultiTalk function that enables you to talk to 100 people at once. Perfect for group conferences. It records the conversation as text so you can keep track of the dialogue as well.
With a best-in-class noise reduction microphone it eliminates unwanted background noises by up to 99%. The built-in loudspeakers have the power to be heard in noisy environments. The design combines regional translation technologies on servers located strategically in Europe, Asia, and North America. The device always connects to the nearest server, which significantly increases the speed of translation. This also means it translates the most accurate.
Vasco combines the leading five translation engines which gives the you an edge in getting your message across.
The translator is designed with style in mind and comes in various vibrant colours. Vasco uses Ivona speech synthesizers to deliver the best pronunciation available on the market. It has the perfect accent for each language. The result is that it translates to a better quality than free applications. This accuracy is vital since one wrongly translated word can completely change the meaning of the whole sentence.
Vasco Electronics leads the technology trends by implementing state-of-the-art solutions in devices and software. VASCO is the largest company in the world that specializes in designing and manufacturing cutting-edge electronic translators, such as the Vasco Mini 2 and, with its launch presentation at CES, the new Vasco Translator.
The New Vasco Translator will be available on Vasco-Electronics.co.uk


BBC Studios has a fantastic array of Strictly Come Dancing gifts to fill stockings and surround Christmas trees.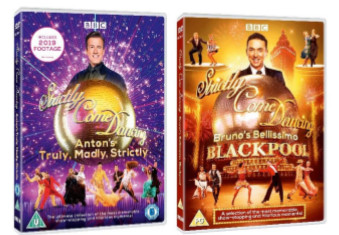 From the must-have Strictly Come Dancing –Anton's Truly, Madly, Strictly DVD to tickets to Strictly Come Dancing Live Tour 2020, there are some Fab-u-lous gifts for every Strictly fan.
Delightful Japanese Products From Tokyu Hands that just make wonderful Christmas Week gifting Items!
1. Kabuki Face Pack Kotobuki (917JPY)
japaneseface.jp/en/
www.japaneseface.jp/lineup/kotobuki/index.html
www.youtube.com/watch?v=Q6sDFLAdpYE&feature=youtu.be
2. Jewel Sneaker Clean Stick (880JPY)
If you are a lover of sneakers, this clean stick could be the best item in your life!
How to use this amazing item is exact same way to use an eraser which works for the cleaning of sole, suede, canvas and mesh.
4907918811000-1.jpg
item.rakuten.co.jp/orange-heal/2307004/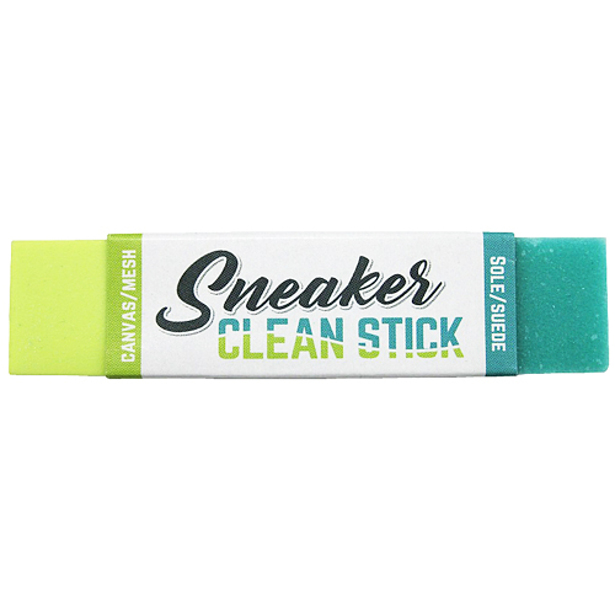 3. Hot Eye Care Mask (528JPY)
When you feel tired because of the hard work with your laptop, this item will help you.
The hot eye care mask keeps the nice temperature about 40 °C for 15 minutes to make your eye get warmer to get off tired.
Feel tired and want to relax? Let's open the package and put it on your eye.
hands.net/goods/4991936383878/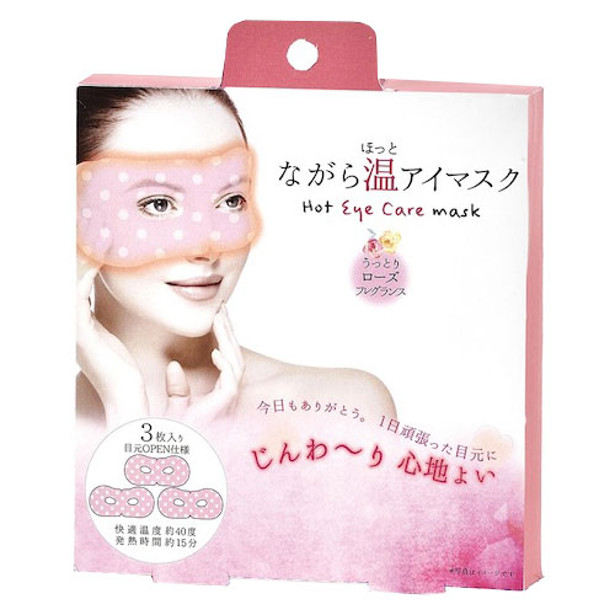 4. Frixion Pen with Tokyu Hands logo
Cleanly write, delete (FriXion It) and rewrite – all with the same pen.
Simply rub out your mistakes with the eraser stud and watch our unique gel ink disappear as if by magic.
www.pilotpen.co.uk/en/collections/must-have/frixion-family/frixion-ball-clicker-0-7-medium-tip.html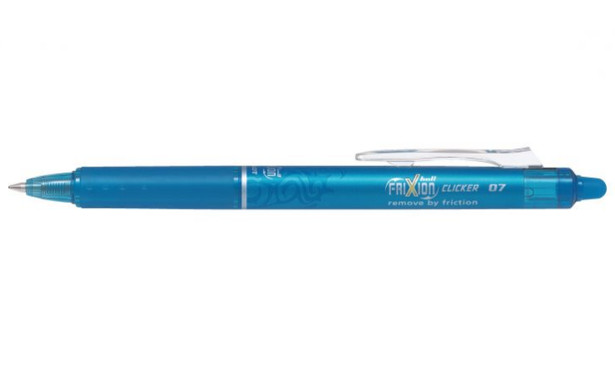 Tokyu Hands
With 56 stores across Japan and Singapore, Tokyu Hands is often associated with a variety of distinctive products, such as high-quality and high functional livingware,
convenient travel goods, the latest Japanese stationery, unique articles, topical beauty products and tools for DIY. Tokyu Hands is part of the Tokyu Fudosan
Holdings (itself a member of the Tokyu Group), with its first store opening in Fujisawa as a trial in 1976, followed by Shibuya, Tokyo in 1978. Since then, the store
has continued to grow incrementally and has ambition to expand its presence internationally after successfully opening stores in Singapore in 2014. Now, Tokyu
Hands has its sights set on Europe. www.tokyu-hands.co.jp/en/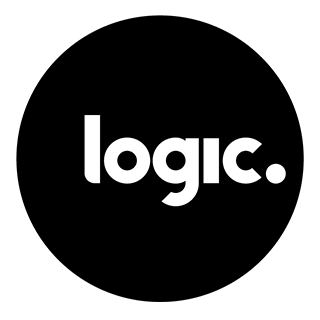 Just in time for Christmas, vaping brand Logic have launched a limited edition vaping device, Logic Compact Crystal – embellished with Swarovski crystals. Available in a range of different colours, it's the perfect gift for vapers this year.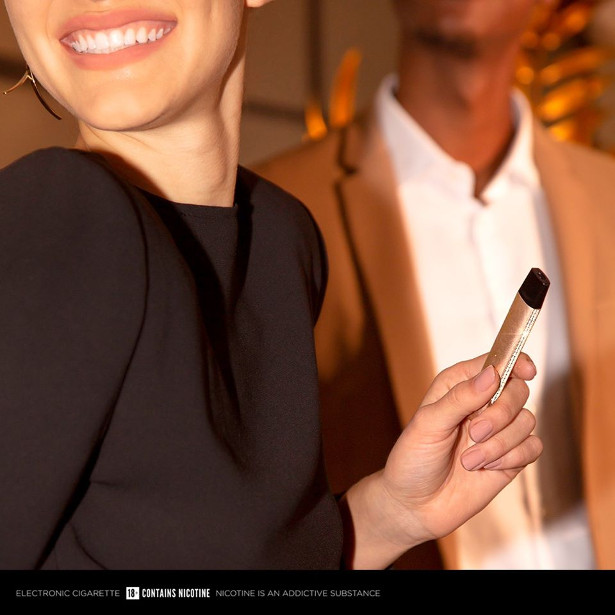 TWITTER | FACEBOOK | INSTAGRAM | YOUTUBE
Looking for the perfect Christmas gift for the vaper in your life? then look no firther than Logic Compact Crystal, a limited edition vaping device embellished with Swarovski crystals.
The colour range features a Champgane Gold, Scarlet Red and Slate Grey and is available to purchase from logicvapes.co.uk.
There's also a wide range of pre-filled e-liquid pods available. featuring the new Logic Compact Intense containing nicotine salts. Compact Intense delivers an enhanced vaping experience, the one click pods offer a smoother, more intense flavour and are available in five flavours; Peppermint, Berry Ripple, Banoffee, Chair Latte and Amber Tobacco.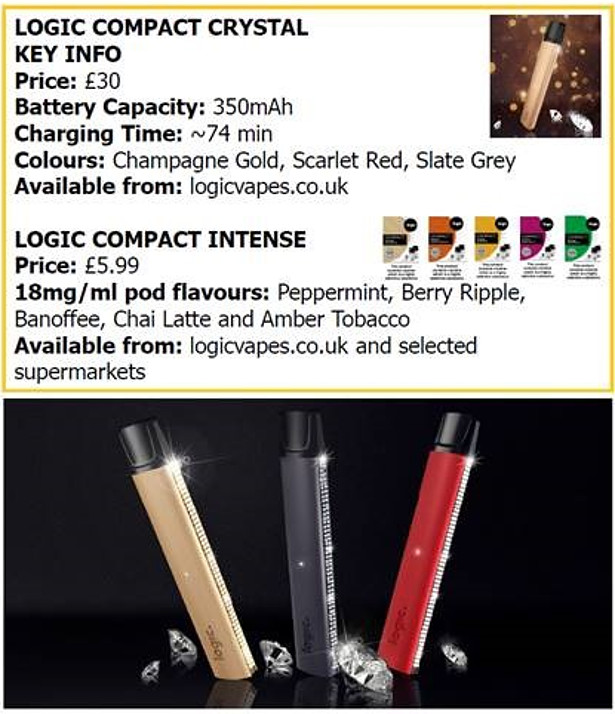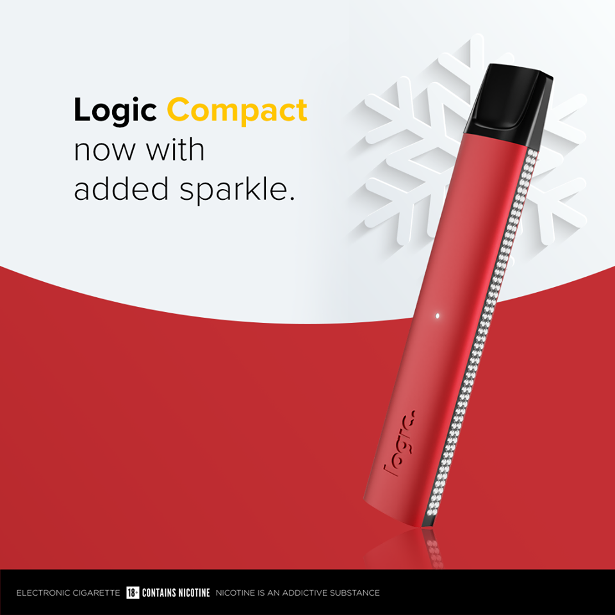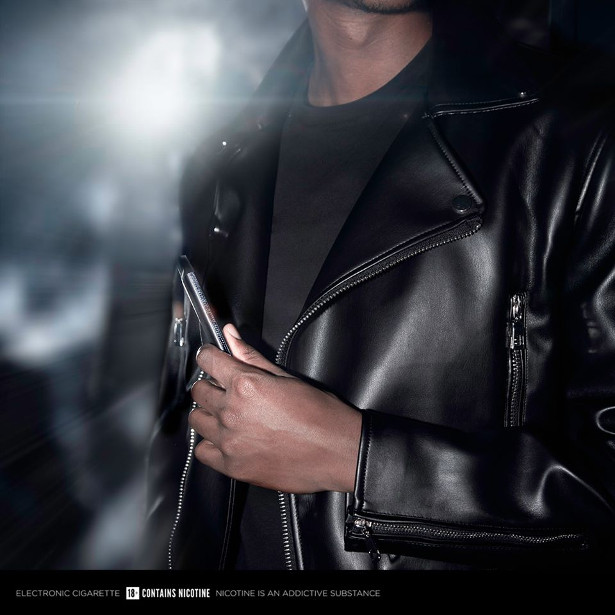 Time outdoors with your family and friends has never been easier thanks to the Cross 4-Way Adjustable Volleyball Game Set.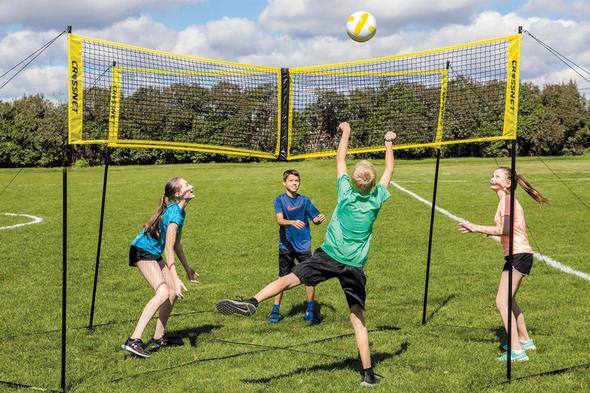 This game allows you to enjoy your first official four-way volleyball game. CROSSNET created a unique combo by combining traditional four square and volleyball rules in a competitive game to 11; in which you can win by 2 points. Thanks to the quick and easy setup, you can challenge your closest pals at any place, any time, within minutes on sand or grass. Best of all, this volleyball net is adjustable for children's, women's, and men's outdoor volleyball height. Whether you have a pool party, birthday party, or want an entertaining day with your friends, the CROSSNET 4-Way Volleyball Game Set is the perfect day-long entertainment.
The Gingerloaf House is for kitties who just love the holiday season and can't wait to get into the spirit. The kit comes with a cardboard gingerbread house, and a large sheet of "candy" stickers to decorate it with.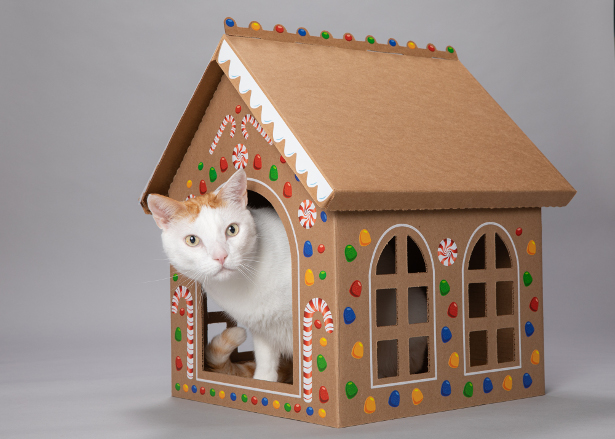 Assembled, the Gingerloaf House is approximately 17 3/4 inches tall and 13 1/4 inches wide and deep. The door is roughly 8 3/4 inches tall by 7 1/4 inches wide. The sticker sheet is huge: roughly 16 3/4 inches by 12 inches and contains 134 individual stickers.
Gingerloaf House is eco-friendly, cat-safe (imprinted with soy-based inks), and made in the USA.
ALDI'S FESTIVE TIPPLE DEALS ARE SNOW JOKE
Aldi is gearing up for sparkling sales in its wine and spirits aisle as shoppers stock up on great-value tipples ahead of the bumper Christmas week. the supermarket is offering shoppers fantastic deals across its award-winning wine and spirits range including a selection of its classic 1 litre spirits for just £12.99. The multi-medal winning Greyson's London Dry Gin (£12.99), Tamova Triple Distilled Vodka (£12.99) and Highland Earl Scotch Whisky (£13.99), are perfect for all the season's festivities (price correct as of now).
And that's not all, shoppers looking to completely restock the drinks cabinet before the party starts can pick up a bottle of Aldi's zesty La Gioiosa Collezione Oro Prosecco, reduced from £8.99 to just £6.99 to serve as the perfect aperitif.
For those looking to please the in-laws on the big day, look no further than Aldi who has you covered for those red, white AND rosé drinkers! The Chilean Quisco range caters for all with its Quisco Carmenere, Quisco Chardonnay and Quisco Malbec Rosé all for £3.99 (price correct as of 20th December).
Last but certainly not least, whilst many may enjoy a sip of mulled wine, why not opt for something sweeter and try a rum hot chocolate with Aldi's Crossbones Golden Rum, reduced from £14.99 to £11.99. Aldi's festive Spiced Apple & Winter Berry Gin, is now £14.99 down from £19.99 also offers the perfect sweet and lighter alternative to a stodgy Christmas pudding (price correct as of 20th December).
Leaving Christmas shopping until the last minute? The airport is a decent last bet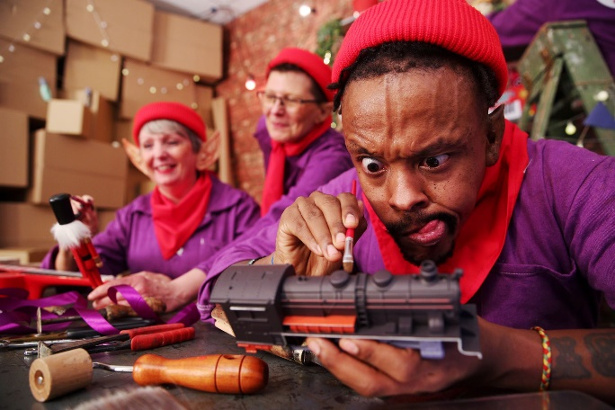 If you're catching a flight in the run-up to Christmas and haven't been able to muster the energy to brave the December high street crowds, a shopping spree at the airport is often a great way to finish off your last-minute gift shopping.
With plenty of choice and many opportunities to indulge yourself before your flight, Elizabeth Hegarty, Director of Customer Relations & Service at Heathrow shares her top tips for last minute shopping when travelling through airports this Christmas:
1. Book a complimentary personal shopper
Fancy having your own stylist? Heathrow offers a complimentary luxury shopping service, available in all terminals in private shopping lounges. Book an appointment to take care of all your Christmas shopping – whether gifts for loved ones or something special for you, the personal shoppers are on hand to make sure you get everything you need.
2. Treat yourself
As you're shopping, why not treat yourself to a blow dry or spa treatment in the airport lounges? World Duty Free stores also offer over 300 complimentary beauty treatments.
3. Save time before your flight and shop ahead
If time is tight, you can pre-order your gifts in advance through Heathrow's Reserve & Collect – a complimentary service which allows passengers to browse and reserve a selection of items ahead of their journey, to collect and pay for in-store before they fly or to collect on the return journey.
4. Get all wrapped up
If you are looking to give your gifts a bit of extra sparkle, why not have them stylishly wrapped at the airport? A complimentary gift-wrapping service is available, so your gifts are ready to go under the tree as soon as you land.
5. Keep the Christmas magic alive for the kids (and yourself!)
Entertain the kids whilst shopping in Terminal 2 or 5 in Heathrow at Santa's workshop this month. This Christmas the airport has unveiled a magical installation of periscopes that will allow children (and adults) to immerse themselves of the inner workings of Santa's workshop. By peering through the periscopes, innovative 360-degree films will give passengers the chance to watch a range of elvish activity taking place right underneath them.
6. Use refill stations
Christmas shopping can be thirsty work, especially with the airside liquid allowance. Heathrow has water refill stations in every terminal and most restaurants/cafes also refill bottles, so you can stay hydrated. Another idea is to use the sustainable shopping bags available, to carry your new purchases – they fit in aircraft overhead lockers and can hold a large number of items.
7. Make the most of your spending
Loyalty cards are a great way to collect points as you spend and there are often deals available to make your money go further. Until January, collect up to 10,000 extra Heathrow Rewards points in certain shops – perfect to treat yourself on your next trip!
8. Plan ahead
With December 20th being the most popular day forecast for people travelling in and out of Heathrow, it's advised to leave plenty of time to go through security if you want to make that last dash around the shops.
The Perfect Last Minute-Christmas Gift
The digital gift that keeps on giving throughout 2020
Last minute Christmas shopping happens to the best of us. But how can we ensure we deliver a gift that pleases even the most difficult to buy for? YouGov research by Readly, the digital magazine service, reveals our top Christmas wishes and clues to the ideal last minute Christmas pressie. A Readly subscription, with over 4500 digital magazines, would be a success under any Christmas tree this year.
Meaningful time is important to us: Time is the most valuable thing we have according to Readly's survey, two thirds of us (64%) would like more meaningful time this Christmas.
We like to get active during Christmas: One in three of us (38%) wish for "something to use" as a Christmas present and a quarter (24%) would like "something to do".
Magazine reading is popular this Christmas: According to the research, magazine reading is the second most popular activity on smartphones this Christmas. When considering meaningful screen time the number one activity we can do this Christmas is talking and texting on our phones (55%), reading newspapers and magazines (37%) and listening to music (36%).
Readly is the magazine app to be reading this Christmas and into 2020. You can grab a Readly subscription for the person you love right up to Christmas day, go to https://gb.readly.com/giftcards/winter, select the number of months, and then simply print it yourself or send as a gift via email. A monthly subscription is £7.99. Here's the top reasons to get Readly:
Travel light: Wave goodbye to heavy suitcases and airline restrictions. With Readly, you have access to your favourite magazines anytime via your smartphone, tablet or laptop. And with no paper, it's environmentally friendly too!
Shut down time: If you want to properly shut down without wi-fi and be undisturbed this season, you can download magazines and read them in the offline mode wherever you may be.
Share with the family: Readly gives users five profiles per household, so if you're lucky enough to live with the guy you're getting Readly for, you too can benefit from the gift!
Unlimited reading: With access to over 4500 magazines in total, you've never going to be short of something to read. Read your favourite titles or try something new, it's up to you. Reading is unlimited so don't hold back!
There is something for everyone: In the Readly app, you'll find magazines in all areas you can imagine: celebrities, gossip, fashion, cars, interior, cartoons, business, family, health, children/youths, food, history, hunting/fishing and art.