The KTO-BAR™ is a convenient, nutritious food bar specifically formulated for Keto and low carb diets.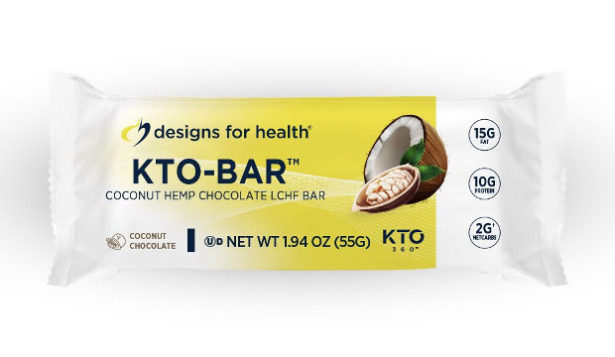 Each delicious coconut and coconut flavored bar provides 15 grams of fat, 10 grams of protein, 6 grams of fiber and only 2 net carbs. The KTO-Bar is currently sold in a pack of 12 for $55.40, making it the perfect perfect gift for the Keto-lover in your life. Link to purchase: www.amazon.com/Designs-Health-KTO-BAR-Vegetarian-Chocolate/dp/B07TMG1C1M
Philips Christmas Gift Guide 2019 Is Now Live >>>
YOUTUBE | TWITTER | FACEBOOK | PINTEREST
Philips Christmas Gift Guide 2019
Give the gift of clean indoor air this Christmas and all year round
Philips Air Purifier 2000i Connected & Air Purifier 3000i Connected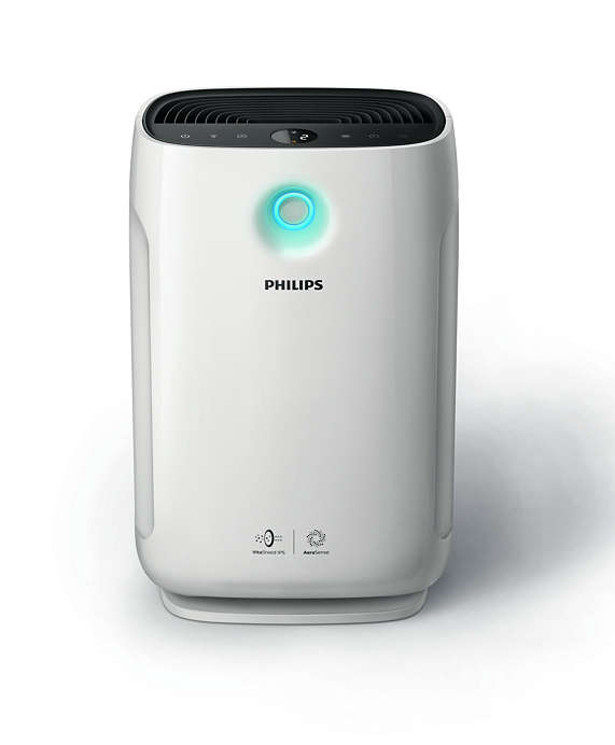 Did you know indoor air can be up to five times more polluted than outdoor air1 Combining AeraSense and VitaShield IPS technologies, Philips Air Purifiers allow you to accurately monitor, improve and take control of the air you breathe indoors. Philips Air Purifiers remove ultra-fine particles as small as 0.0003m2 (the smallest known virus), harmful gases such as TVOC and up to 99.97% common airborne allergens, like pollen, fine dust and pet hair3 on top of viruses and bacteria. Control your air purifier anytime from anywhere with the Air Matter connected app. The series 2000i is suitable for flats and smaller homes, with an applicable room size of 79 m2, whilst the 3000i is ideal for larger homes, with an applicable room size of 95 m2. The Air Purifier 2000i is available from Philips.co.uk and Amazon, RRP £400. The Air Purifier 3000i is available from Philips.co.uk, John Lewis and Amazon, RRP £495.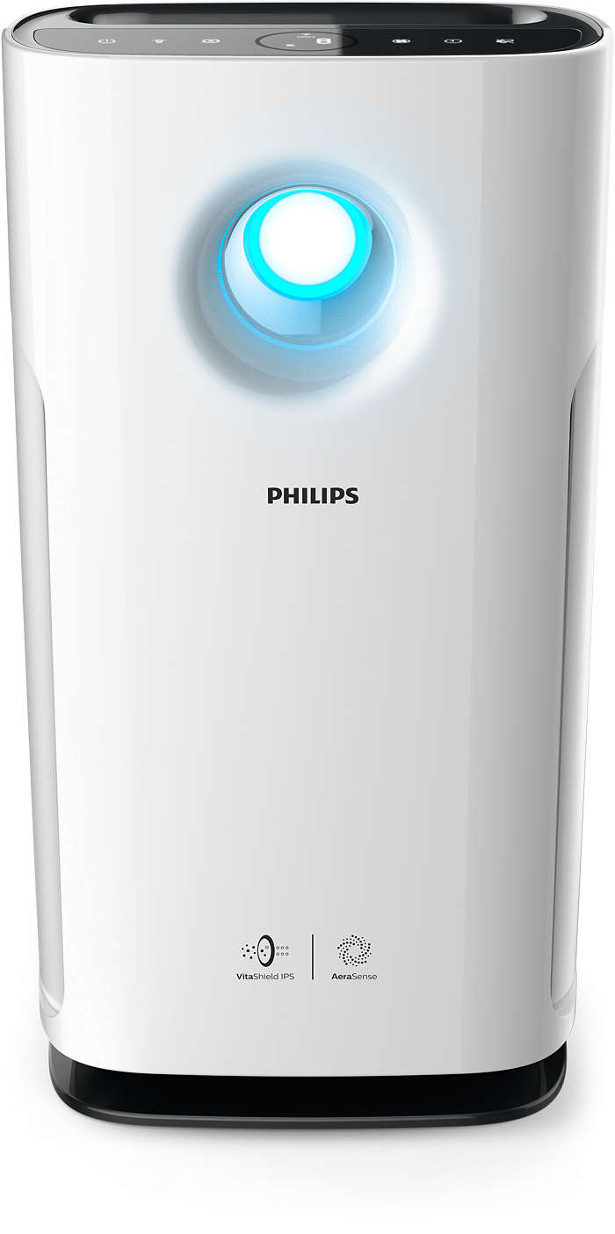 Help loved ones wake up refreshed thanks to natural sunrise simulation
Philips Somneo Sleep and Wake-up Light
The Philips Somneo Sleep and Wake-up Light is designed to help you wake up refreshed thanks to the simulation of natural sunrise.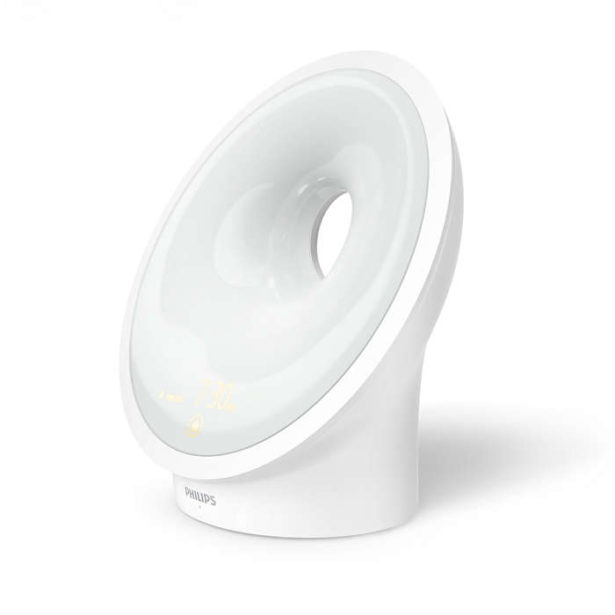 The light intensity of the Somneo increases over a million gradations, so each transition from dark to light is virtually imperceptible to the human eye and your wake up feels as natural as a real sunrise. 92% of users find it easier to get out of bed4, whilst 88% of users say that the Philips Wake-up Light is a better way to wake up than how they did before5. Available from Philips.co.uk and Amazon, RRP £189.99.
1 http://www.who.int/ceh/capacity/Indoor_Air_Pollution.pdf 2 The filter was tested with NaCl aerosol by iUTA according to DIN71460-1. 3 Tested on the filter media for 1 pass efficiency at 5.33cm/s air flow, by a third party lab 4 (Metrixlab 2011, N=209 users) 5 (Blauw Research 2008, N=477 users)
Give the foodie these gadgets to make tasty yet healthier homemade food
Philips Avance Collection MicroMasticating Juicer
Unleash the goodness in your glass with the Philips Avance Collection MicroMasticating Juicer.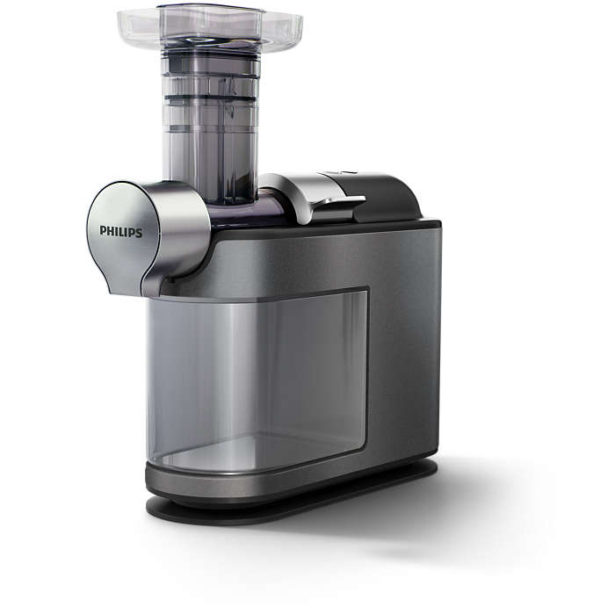 The MicroMasticating technology opens up the cells to squeeze the maximum out of your favourite ingredients, extracting up to 90%1 of the ingredients into the glass. Thanks to the large feeding tube and detachable design, this juicer can be quickly cleaned using only tap water, resulting in less clean up time. Available from Philips.co.uk, Argos and Amazon, RRP £330.
Philips Avance High Speed Vacuum Blender Keep smoothies fresher throughout the day2.
Featuring the innovative StayFresh vacuum technology, the Philips Avance High Speed Vacuum Blender reduces oxidation2 by sucking out the air in the blender jug, keeping your smoothie fresher for longer. It preserves three times the amount of vitamin C after eight hours vs normal blending3. Featuring Pro Blend 6 3D for finer blending, smoother texture and fresher taste. Available from Philips.co.uk, Argos and Amazon, RRP £260.
Philips Avance XXL Airfryer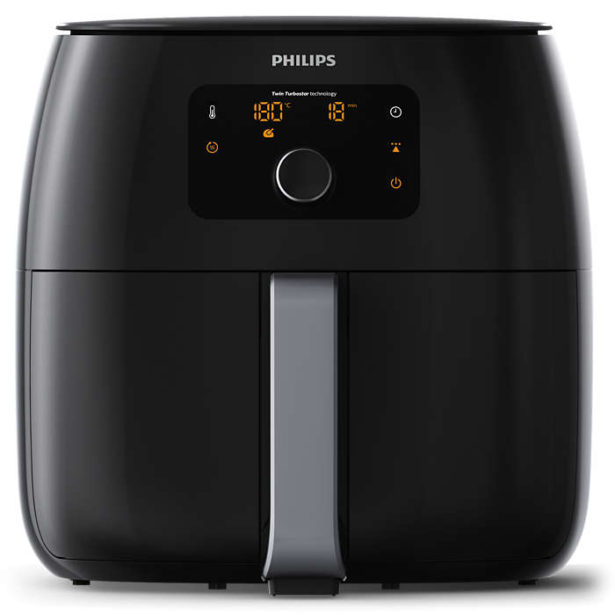 You can now give your family great tasting food, with 90% less fat4 thanks to the Philips Avance XXL Airfryer. Using little or no oil, the Twin TurboStar technology cooks food with hot air, making it crispy on the outside and tender on the inside, while actively removing fat from food. The XXL has a bigger capacity than our other models; you can now cook a whole chicken in one go, making your family favourites quicker, easier and healthier than ever. Available from Philips.co.uk, Argos, Amazon and John Lewis, RRP £300.
1 Higher fiber setting (2) in comparison to low fiber setting (1) 2 Compared to blending without the use of vacuum function in Philips HR3752, test conducted by independent laboratory in Nov/Dec 2017 3 Test conducted by independent laboratory in May 2016 with pear, strawberry, beetroot, tomato 4 Compared to fresh fries prepared in a conventional Philips fryer.
All the trimmings and shavings of joy to look and feel good all year round
Philips Lumea Prestige Enjoy hair-free smooth skin for 6 months with the Philips Lumea Prestige1.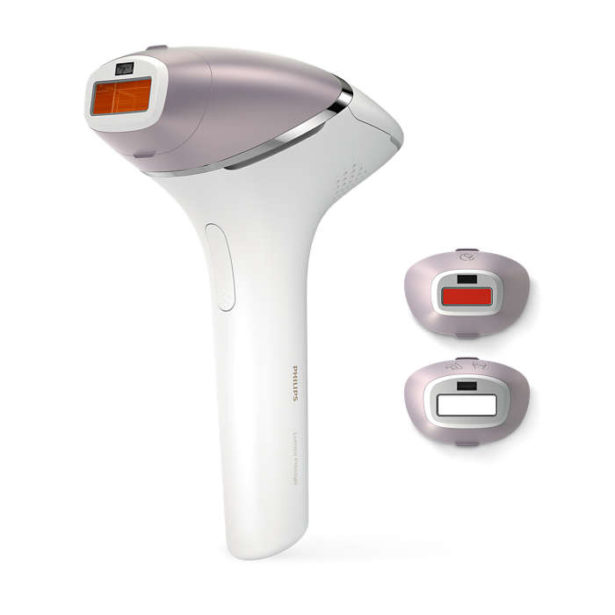 Using Intense Pulsed Light (IPL) technology, Lumea safely prevents hair regrowth by up to 92% in just three bi-weekly treatments2. Use alongside the Philips Lumea app to receive personalised treatment plans and helpful scheduling reminders. Available from Philips.co.uk, Boots, John Lewis, Argos and Amazon, RRP £475.
NEW Philips Beard Vacuum Trimmer series 7000 Trim your beard, moustache and sideburns while keeping tidy.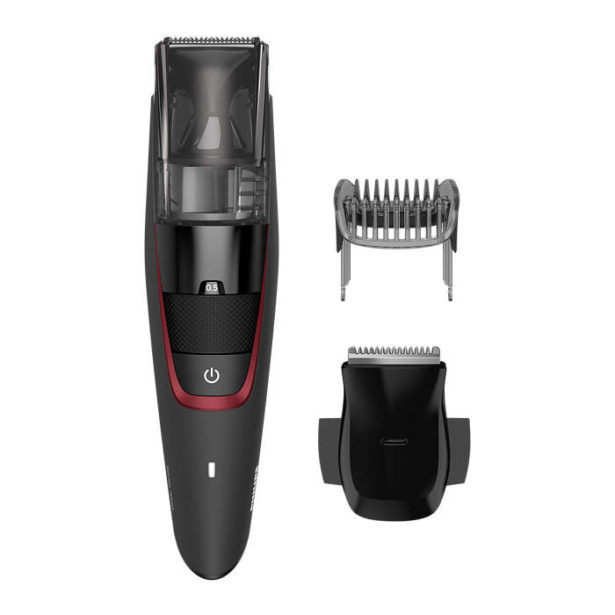 The new Philips Beard Trimmer series 7000 has an improved, high-performance system with 50% stronger3 airflow. Designed with an in-built vacuum that captures up to 95% of cut hair4, giving you a mess-free trim. Available from Philips.co.uk,Boots, Amazon and Argos, RRP £80.
Philips OneBlade Face + Body Philips OneBlade Face + Body does it all. Trim edge and shave any length of hair on your face and body with confidence!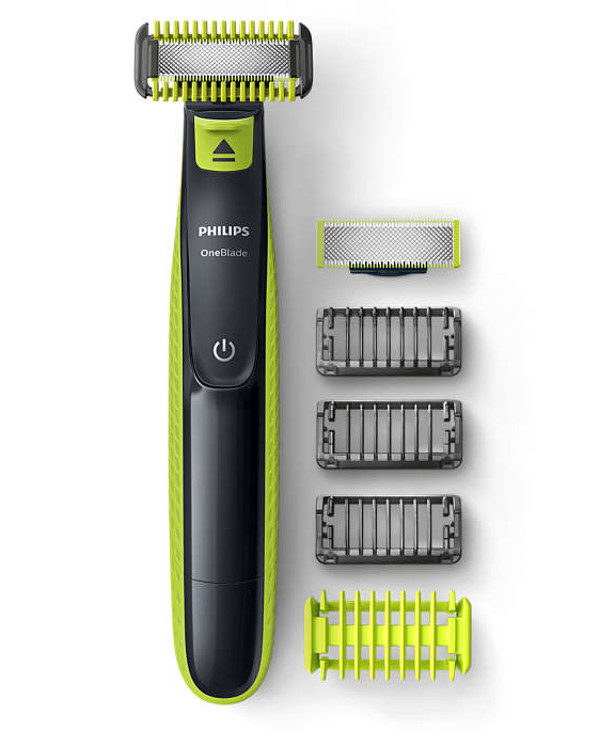 Designed to cut hair and not skin, you get a blade for your face and body, as well as a click on skin guard – perfect for sensitive areas that need extra protection, like underarms and yeah, down there too. Available from Philips.co.uk, Boots and Amazon, RRP from £49.99.
Philips series 9000 Prestige Shaver Experience the world's closest electric shave with uncompromised skin comfort, even on 7-day beard5.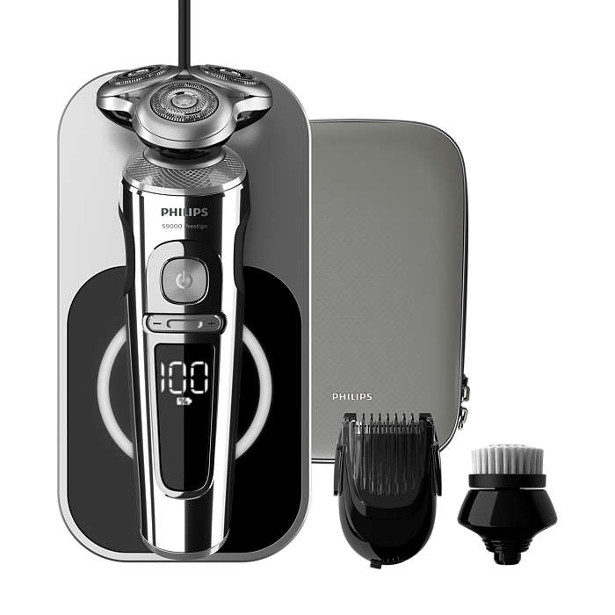 The sharp NanoTech blades combined with the SkinComfort Rings deliver a smooth, precise yet comfortable shave. Designed with the modern man in mind, the wireless Qi Charging Pad provides an easy way to charge the shaver, or any other Qi compatible design. Available from Philips.co.uk, Amazon and John Lewis, RRP from £330.
1 Median hair reduction on legs: 78%, after 12 treatment. 2 Philips data on file when following the treatment schedule, measured on legs, after 3rd treatment, individual results may vary 3 Versus its Philips predecessor 4 Tested in a lab environment on hair mats 5 Closeness tested on a 1 and 3 day beard
Give the gift of a healthy white smile
Philips Sonicare DiamondClean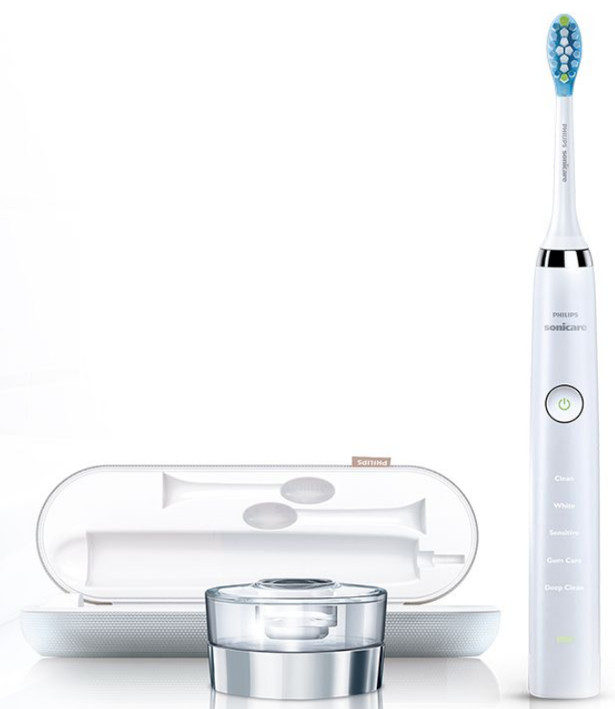 The new Philips Sonicare DiamondClean gently yet effectively removes surface stains, giving you a whiter smile from day1.
Featuring five cleaning modes and the Premium Plaque Defence brush head, so you know you're getting the deepest possible clean. The soft, flexible bristles are designed to curve around the contours of your teeth, giving you 4x more surface contact and up to 10x more plaque removal from hard-to reach spots2. Available from Philips.co.uk, Amazon and Boots, RRP £299.99.
Philips Sonicare DiamondClean Smart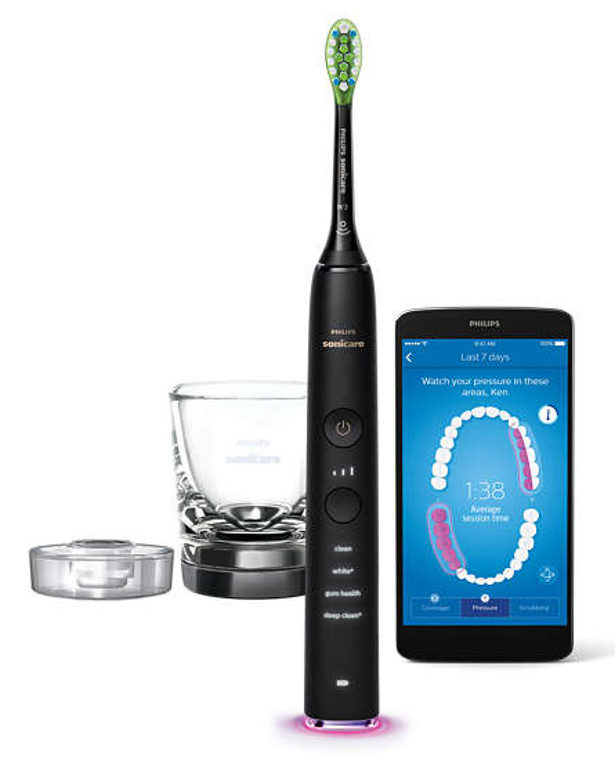 Take back control of your oral health with the Philips Sonicare DiamondClean Smart. With new high performance brush heads, personalised app coaching and guidance, and smart sensor technology, this intuitive brush will ensure you are taking outstanding care of your mouth, teeth, and gums, so you can enjoy a healthy, confident smile. Available from Philips.co.uk, Boots, Amazon and John Lewis, RRP £360.
Philips Sonicare Airfloss Pro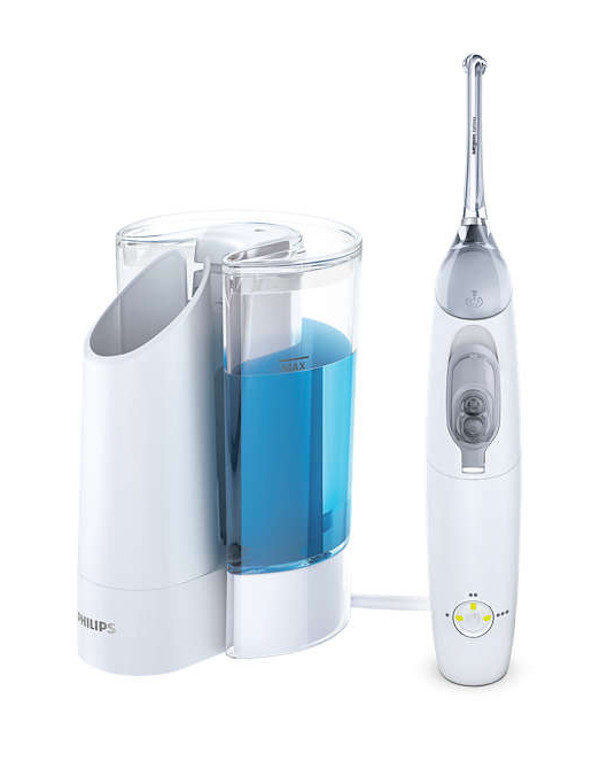 Philips Sonicare AirFloss Pro is a revolutionary electric flossing device that makes it easier for people to clean in between teeth. The AirFloss Pro is clinically proven to remove up to 99.9% of plaque in between teeth and only takes 60 seconds to floss your whole mouth3, making it an easy addition to your daily routine. Available from Philips.co.uk and Boots, RRP £100.
1 vs a manual toothbrush, with leading whitening toothpaste 2 vs a manual toothbrush 3 In a lab study, actual in-mouth results may vary; learn more at http://www.philips.co.uk/e/oralhealthcare
Goodbye wrinkles, hello style! Perfect for the fashionistas this Christ
Philips Steam&Go Plus Handheld Garment Steamer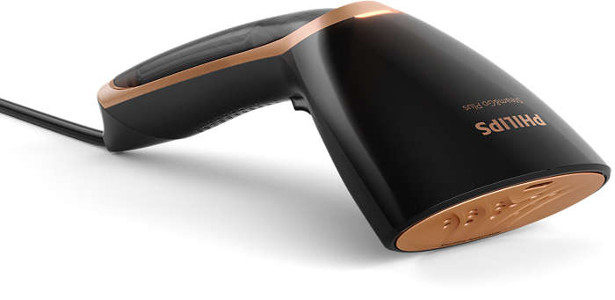 Designed for last-minute garment touch ups and refreshment on all fabrics, the Philips Steam&Go Plus can be used vertically and horizontally, anytime and anywhere. Thanks to the continuous steam that kills 99.99% of bacteria1, you can now keep your favourite garments wrinkle-free and refresh between washes without having to get the ironing board out. With the SmartFlow technology, the steam plate is heated to an optimal temperature and can be safely pressed against any clothing fabric with no burns guaranteed. Available from Philips.co.uk, Amazon, Argos and John Lewis, RRP £65.
Philips PerfectCare Elite Plus Steam Generator Iron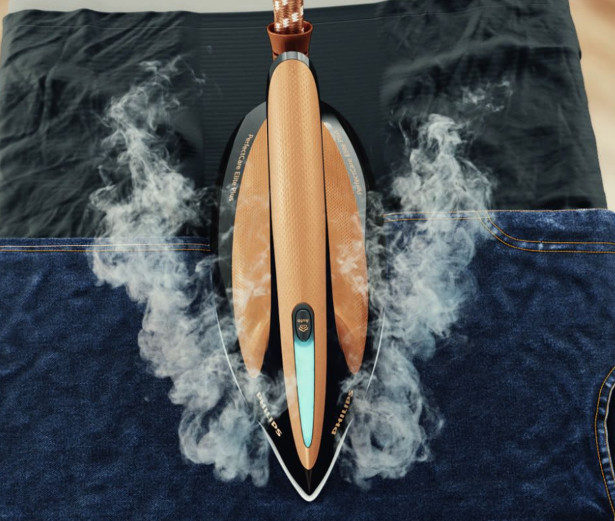 Introducing Philips' smartest, fastest and most powerful iron to give you perfect results. The OptimalTEMP technology allows you to iron any fabric, without having to adjust the temperature and no burns guaranteed. The DynamiQ smart sensor knows exactly when and how the iron is moving, delivering powerful steam where you need it most – for easier ironing and faster results. The ultra-light iron glides over your garments with ease, for amazing results with practically no effort. Available from Philips.co.uk, John Lewis and Amazon, RRP £520.
From first scan to first step, support parents and the little ones in your life
Philips Avent DECT Baby Monitor The crystal clear sound of our DECT baby monitor provides complete reassurance for parents.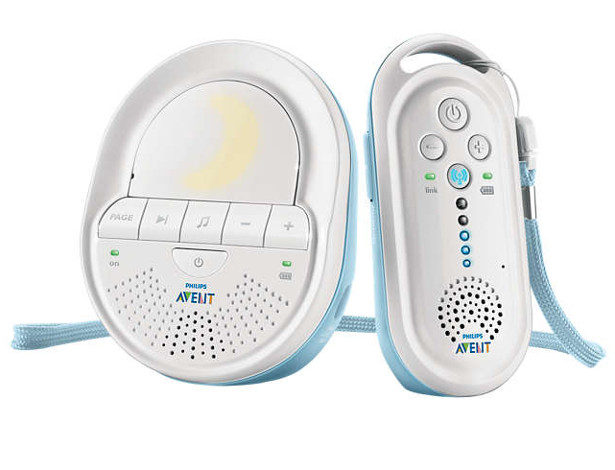 With a temperature sensor, soothing night light and comforting lullabies, you can create a relaxing environment for your baby. The monitor has an indoor range of up to 50m and outdoor range of up to 330m. Available from Philips.co.uk and Amazon, RRP £99.99.
Philips Avent Natural Bottle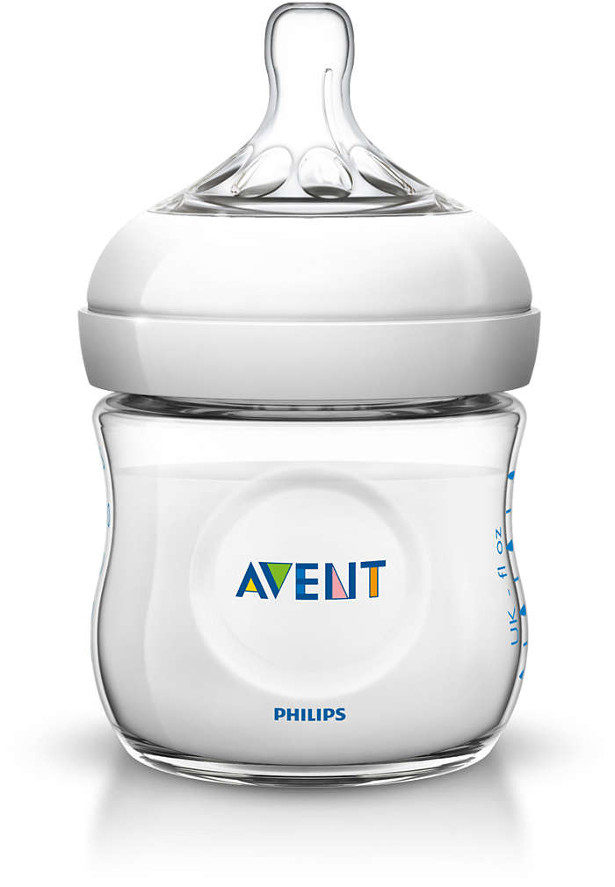 The Philips Avent Natural bottle has a wide breast-shaped teat with petal design that promotes natural latch on, making it more comfortable for baby to combine breast and bottle. The unique petals inside the teat increase softness and flexibility without teat collapse so baby will enjoy a more comfortable and contented feed. The twin valve is designed to reduce colic and discomfort by venting air into the bottle and not baby's tummy. Available from Philips.co.uk, Amazon and Boots, RRP £8.
Philips Avent Ultra Comfort Electric Breast Pump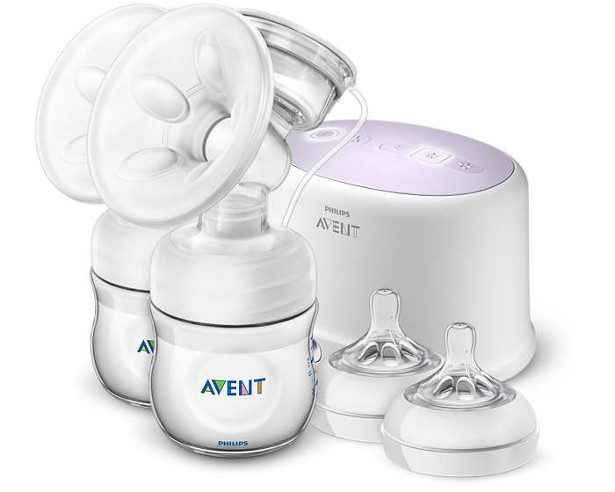 The Philips Avent Ultra Comfort electric breast pump range offers comfort and convenience for mums, to express quietly and discreetly, anywhere and anytime. It is uniquely designed so there's no need to lean forward when expressing, meaning mum can sit more comfortably. More comfort, means more milk. The soft petal cushions also gently help stimulate milk flow. Designed for discreet expression, the Philips Avent Ultra Comfort range features our quietest motor yet so mums can express quietly, wherever they are. Available from Philips.co.uk, Boots, Mothercare and Amazon, RRP £125.
Philips Avent 2-in-1 Healthy Baby Food Maker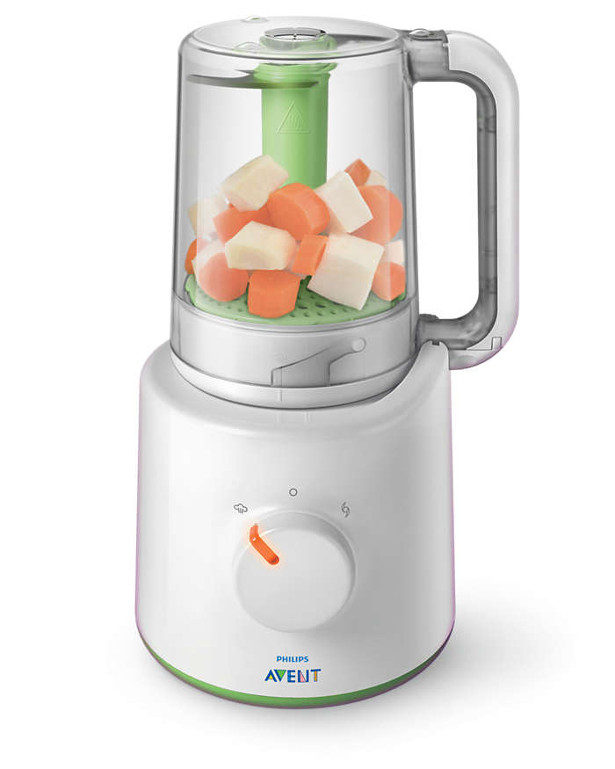 Easily prepare nutritious homemade baby meals with the Philips Avent 2-in-1 Healthy Baby Food Maker. First, steam fruit, vegetables, fish or meat, then simply lift and flip the jar over to blend, with no transfer of food required! Available from Philips.co.uk, Amazon and Argos, RRP £125.
Philips Avent Anti-Colic with AirFree™ Vent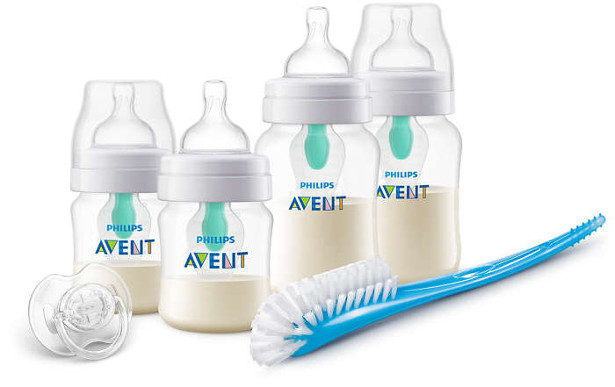 The innovations featured in the new Philips Avent Anti-colic bottle with the new AirFree™ vent are designed to help reduce colic and the most common feeding problems including reflux and gas. Our unique AirFree™ vent draws air away from the teat, so your baby swallows less air as they drink. The teat stays full of milk, even when the bottle is horizontal, so your baby can drink in a more natural, upright position. This can help reduce reflux, aid digestion and make feeding time more comfortable for you and your little one. In addition, the valve in the teat prevents vacuum build-up. This means that the air stays in the bottle, away from your baby's tummy. Available from Philips.co.uk, Boots and Amazon, RRP £9.99.
Top Picks for Kids this Christmas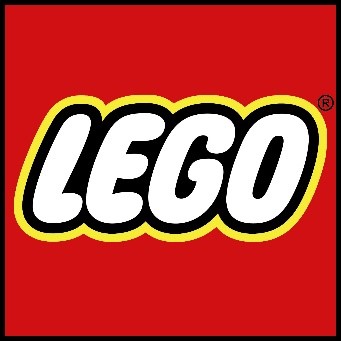 FACEBOOK | TWITTER | INSTAGRAM
Augmented Reality Set
LEGO® Hidden Side™ Newbury Haunted High School [70425] RRP: £109.99 | Age: 9+ | Pieces: 1474
Engage youngsters in fun augmented-reality ghost-hunting adventures. This awesome toy combines a buildable LEGO model with an app to deliver a fully interactive play experience – interacting with the model makes things in the app come alive. With continuous updates, tough boss ghosts to battle, new mysteries to solve, cool items to find and ghosts to defeat and collect, this LEGO Hidden Side set takes LEGO play to a new dimension!
Augmented Reality Set
LEGO Hidden Side™ Paranormal Intercept Bus 3000 [70423] RRP: £54.99 | Age: 8+ | Pieces: 689
The ghost hunt continues with this powered-up school bus toy features cool tech details, like a pull-out command centre and flip-out 'de-haunting' cannons, to inspire hours of creative play. Download the Hidden Side app and scan the model with a phone to make it come alive – interacting with the model makes things happen in the app.
Awesome Spaceship THE LEGO MOVIE 2™ The Rexcelsior! [70839] RRP: £139.99 | Age: 10+ | Pieces: 1826
Kids will enjoy a galaxy of space adventures when they build 70839 The Rexcelsior! and role-play with popular characters from THE LEGO MOVIE 2™. This LEGO spaceship toy has opening doors and lift-off roofs for easy play, dual microfigure cockpit and a detailed microscale interior with various rooms and compartments to discover and explore.
Inspired by NASA LEGO CITY Deep Space Rocket and Launch Control [60228] RRP: £89.99 | Age: 7+ | Pieces: 837
Give young space adventurers a treat with a NASA-inspired toy rocket launch set. This awesome LEGO City 60228 Deep Space Rocket and Launch Control kids' toy features a modular, multi-stage rocket with cockpit, booster and payload storage modules, and a monorail system with stops at the rocket, research area with geode retrieval training and launch control tower.
Add to Your Own HogwartsTM LEGO Harry Potter™ Hogwarts Clock Tower [75948] RRP: £84.99 | Age: 9+ | Pieces: 922
Kids will be immersed in a world of imaginative play. Whether visiting Dumbledore's office or attending a Defence Against the Dark Arts lesson, traveling through time by resetting the tower clock or unwinding at the Yule Ball by operating the 'dance' function… once they enter the Hogwarts Clock Tower, they'll never want to leave! With 8 minifigures and iconic locations from Harry Potter and the Prisoner of Azkaban™ and Harry Potter and the Goblet of Fire™, kids will be immersed in a world of imaginative play. This product can be attached to the LEGO Harry Potter Hogwarts™ Great Hall.
Includes a Pirate Ghost Ship LEGO Friends Heartlake City Amusement Pier [41375] RRP: £119.99 | Age: 8+ | Pieces: 1251
Roll up for the fun of the fair with LEGO Friends. This amusement park toy set allows your little builder to immerse themselves in the excitement of a theme park experience. It includes a ticket kiosk and turnstiles where the friends can enter and exit. There's a spin-the-wheel stall where fairgoers can try to win treats. The carousel ride features 3 chairs, which fly round in a blur thanks to a spinning, twisting function. The star attraction, however, is the pirate ghost ship where your young Friends fan can enjoy chills and thrills as they whizz round the pirate shipwreck.
Animal Rescue Speedboat LEGO Friends Rescue Mission Boat [41381] RRP: £84.99 | Age: 7+ | Pieces: 908
Give the gift of endless hours of exciting animal rescue adventures with LEGO. Your little explorer will be able to play out a multitude of animal-saving scenarios with this highly equipped toy boat. There is a speedboat bay with launching function, swivelling crane with a stretcher for transporting sick animals, lookout position and a cockpit area. The deck is removable to allow access to the cabin, which includes a lab, kitchen and a bedroom complete with toilet.
3 in 1 Tech-Powered LEGO Builds LEGO Star Wars™ BOOST Droid Commander [75253] RRP: £179.99 | Age: 8+ | Pieces: 1177
Introduce your Star Wars™ fan to a rich LEGO brick galaxy of lovable droids, exciting missions and coding fun for kids. This interactive robot toy puts your child in command of 3 app-controlled Star Wars LEGO droids: R2-D2, a Gonk Droid and a Mouse Droid, each with their own personalities and skills. Using the free LEGO BOOST Star Wars app, your young commander builds the droids, inserts the Bluetooth-controlled Move Hub into the one that will solve each mission, and brings it to life using the intuitive drag-and-drop coding environment.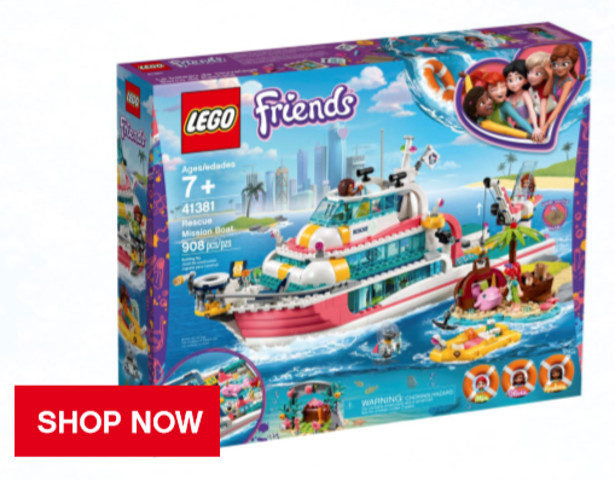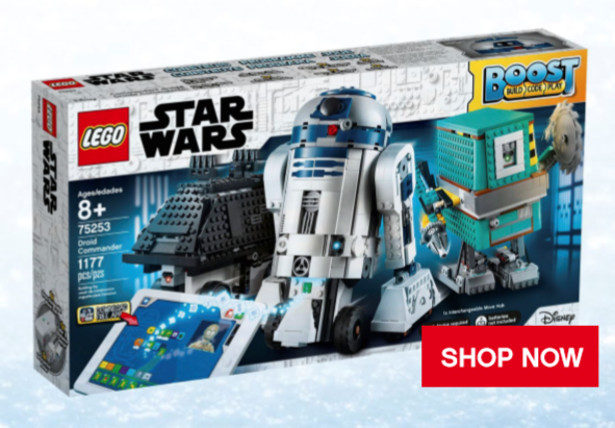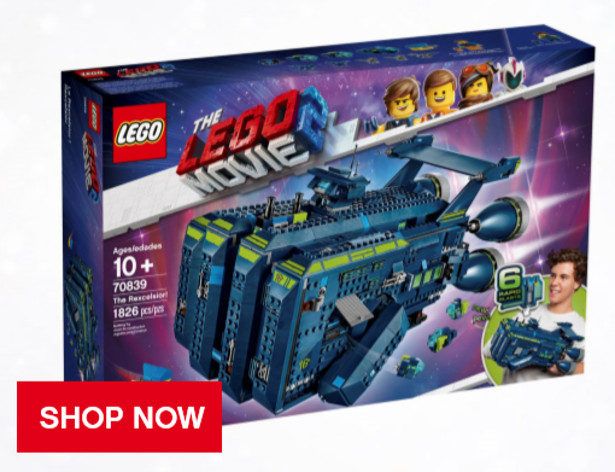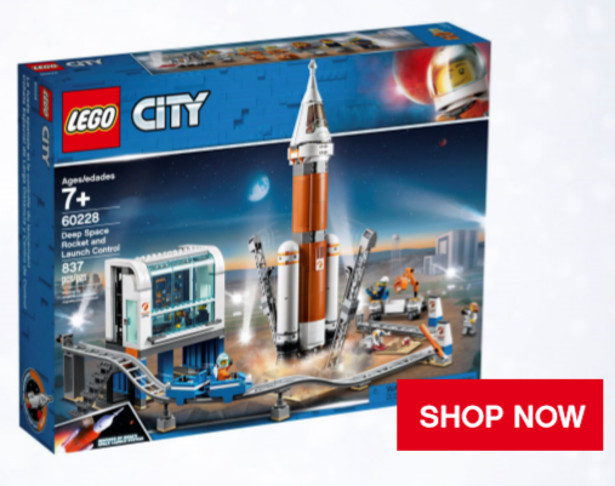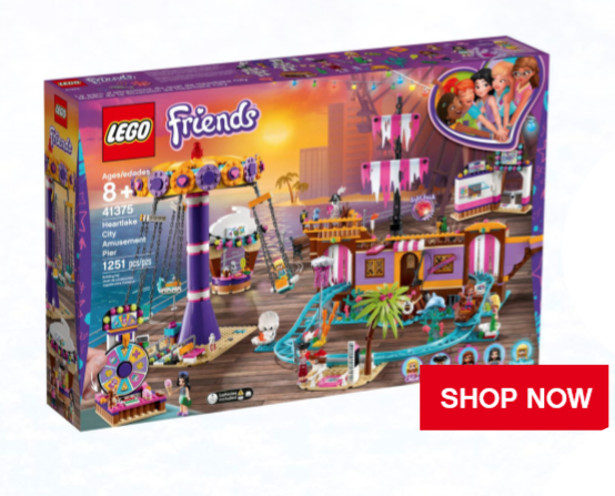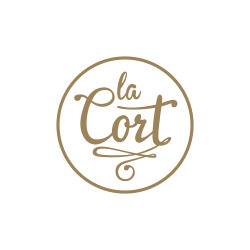 La Cort an Italian Company who ship handcrafted & natural products from the Alpine Meadows of Friuli >> www.lacortstore.com
FACEBOOK | PINTEREST | INSTAGRAM
La Cort is an Italian company which proposes handcrafted and natural products manufactured in Region Friuli Venezia Giulia, north-east of Italy, and sells on its own online shop: www.lacortstore.com. They ship to Europe and on request also to other Extra-Cee Countries.
The products, highly selected, are realized with the great knowledge and passion of their artisans and are carefully checked piece by piece. Their proposal is really original because the items, local and of high quality, are rarely available in the traditional markets.
– Armo1191 products: a brand focused on Arnica cultivated locally and naturally: high Arnica concentration (30% in the Oil, 20% in the cream) and really valid before and after sport activities, also perfect after insects bites, for skin irritation and ideal for the treatment of hematomas. Airless package is the plus of the cream lotion Armo Ultra, perfect when travelling. Armo Sweet is also ideal after littles burns. This production is really an uniquum in Europe an already appreciated by a lot of sport lovers.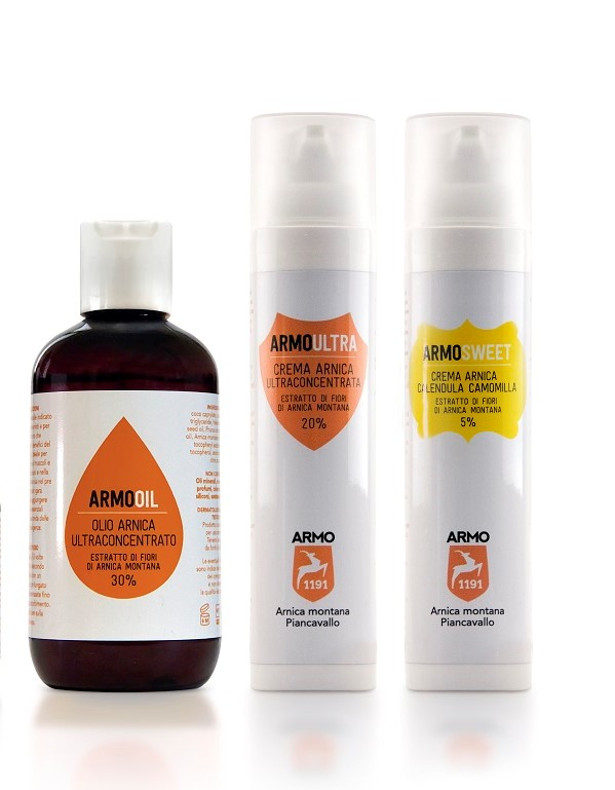 – Manicure Scissor: this product coming from a local crafter is in stainless steel and cuts perfectly. It is a professional combination for cuticle and nails, too.Image attached.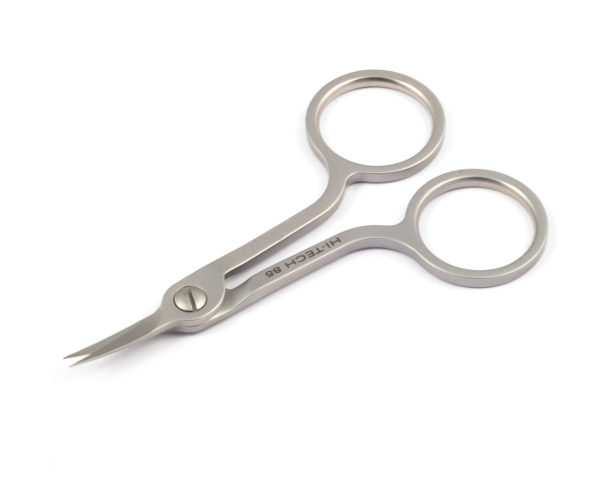 – Lamami collection: a special kitchen cutlery collection made up of original knives combination. Blades in stainless steeel and olive wood handle. The production, completely local comes from an ancient tradition of working blades. Attached images for Champagne Sabre, Grappa&Chocolate Degustation Set, Cheese&Wine Set.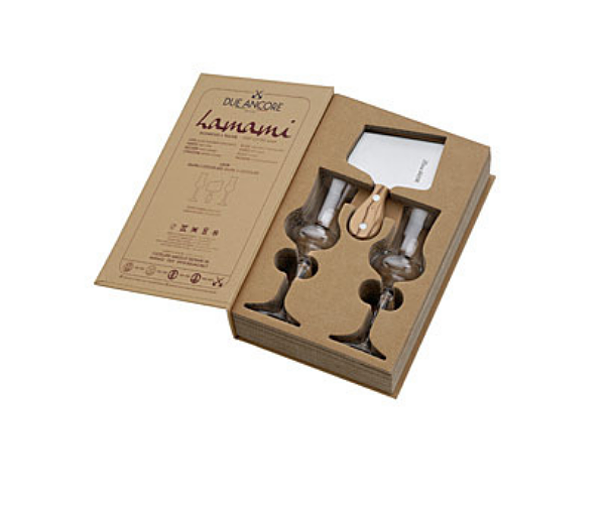 La Cort ship to Italy, Europe and other Countries on request.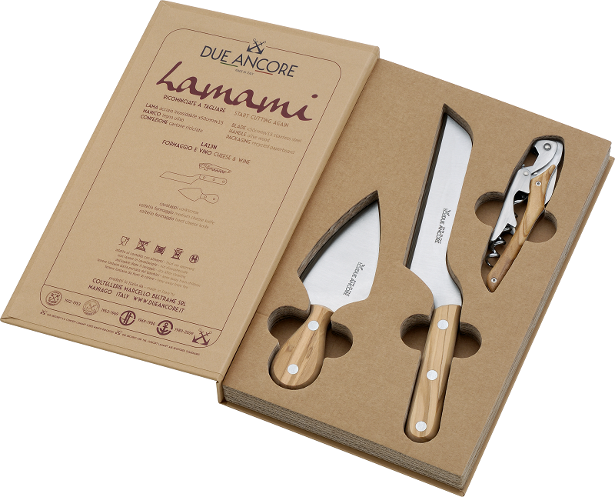 COME FLY WITH ME
Effortlessly elegant and stunningly striking, these Wing Earrings from Royal Opera House shop are sure to impress!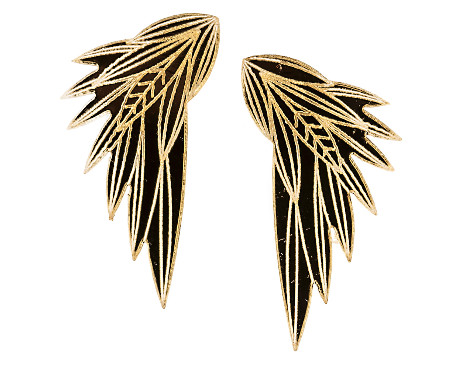 Whether you're attending a party, family occasion or just looking to add a touch of glamour, they are the perfect accessory for any outfit.
With their delicate lines, the Wing Earrings by renowned architect and designer Malaika Carr, offer an inspired and contemporary design reflecting the very essence of the Royal Opera House itself.
Wing Earring – £26
Royal Opera House shop – shop.roh.org.uk
Radico Khaitan's Rampur is launching a new expression Rampur Double Cask Indian Single Malt Whisky this weekend at The Whisky Show in London, the latest jewel in the Rampur collection.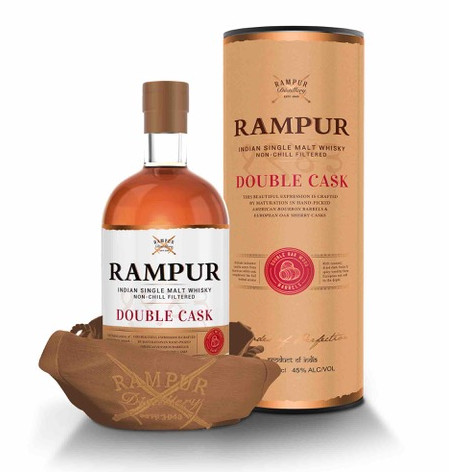 Launching in the UK in October, Rampur Double Cask Single Malt is a hand crafted single malt whisky matured in hand-selected American Bourbon barrels as well as European Oak Sherry casks chosen by Master Distiller, Anup Barik, who brings his decades of experience and expertise to the creation of this fine Double Cask Single Malt.
Produced in India's oldest distillery, located in the foothills of the Himalayas, this super premium whisky combines tradition with innovation. Distilled in traditional copper pot stills, the malt matures for two-thirds of its life in handpicked American Bourbon Barrels and a third in European Oak Sherry Casks at India's largest distillery and is then non-chill-filtered and bottled at 45%. The combination of Rampur's unique distilling and the double cask maturation process, sees this luxury Single Malt taking traditional Indian heritage and rooting it in contemporary culture.
Rampur's distillation expertise sees the launch of this Double Cask Single Malt next to its signature Single Malt as well as it's limited edition PX Sherry finished Single Malt. Rampur's Whiskies are a touch of understated luxury and the Double Cask is no different. It is presented in an embossed sand and copper drum, reflecting the brand's heritage.
Tasting Notes:
Delicate balsamic vanilla notes from the American white oak compliment the full-bodied aroma whilst rich caramel, dried dark fruits and spiced tonality from the European oak add to the depth of flavour.
Nose: Full bodied aroma of tropical fruits, smoothly malty tones and oaky notes from double oak-wood barrels create vivid flavours.
Palate: Sensual elegance of sweet fruits riding on rich sherry
Finish: Tantalisingly long, lingering and generous.
Notes to Editors
Rampur Single Malt Double Cask Indian Whisky is owned by Radico Khaitan. Radico Khaitan was established in 1943 and is the largest Indian beverage alcohol company and also one of the oldest whisky distillers in India — where they have been distilling whisky for over 25 years — with a reputation for quality and innovation.
Three of its distilleries are based in Uttar Pradesh in the foothills of the Himalayas, where all of Rampur's Whiskies are distilled, matured and bottled.
Master Blender, Anup Barik, was born into a family of blenders bringing decades of expertise. His skill and love of blending fine whisky is evident in every bottle of Rampur Whisky.
Rampur is named after the princely India state known for its rich heritage and royal traditions.
Price and Stockists
70cl bottle 45% ABV RRP: £60
Available exclusively at: The Whisky Exchange, www.thewhiskyexchange.com from October 2019.
Biography of Margaret Thatcher reveals how she coached Blair to victory in election
The biography follows insightful memoirs of ex-PM David Cameron and broadcaster John Humphrys as latest from UK's public figures
Rutger Bruining, Founder and CEO of Story Terrace, discusses importance and value of biographies in our society
Author Charles Moore has released his long-awaited biography of Margaret Thatcher, the latest in a string of memoirs and biographies published on some of the UK's most prominent public figures including David Cameron and John Humphrys. The biography is likely to provide key insights into the storied political career and personal life of one of the UK's most polarising figures, not to mention shedding light on how her previously unknown professional relationship with Tony Blair enabled him to emerge as the Prime Minister of "New Labour".
Rutger Bruining is Founder and CEO of Story Terrace, a UK-based company which connects every day people with professional ghostwriters, giving everyone the chance to document and immortalise their life stories in autobiographies, or biographies of other people close to them. Bruining provides the following commentary on the importance and value of biographies in our society:
"Autobiographies and biographies have existed for thousands of years. The act of documenting our personal life stories has countless benefits in our society; they can bond families, connect communities and inspire nations, not to mention educate future generations. But when it comes to writing your autobiography, many people worry that their tale isn't worth telling. We've found that if you ask the right questions, everyone's life is interesting. You don't have to be a celebrity or politician to have a story worth capturing – many every day people endure extreme adversity and experience overwhelming joy, and have incredible stories of failure and success".
'Have Yourself A Waste Free Little Christmas' The Ultimate Plastic Free Gift Guide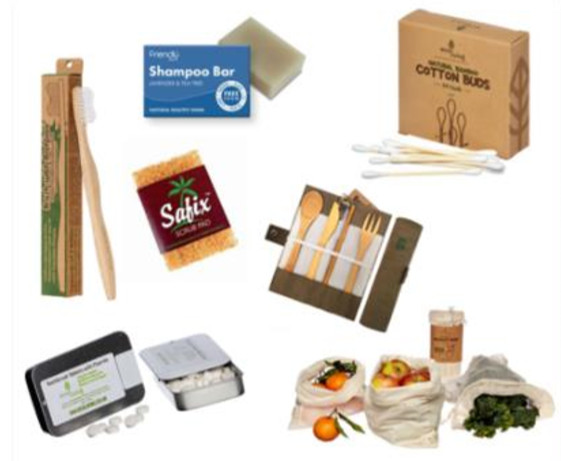 -From the first ever plastic-free Christmas hamper to the most sustainable stocking fillers; A Waste Free World has conscious Christmas shopping covered-
It's the most wonderful (and wasteful!) time of the year: Tis the season of giving, receiving – and wasting; and in a nation already throwing 33.1 million tonnes* of waste away each year – without factoring the Christmas period into that equation – it's no surprise that so many of us are looking for ways to have ourselves a waste-free little Christmas.
*YouGov Feb 2019 stats
The amount of wrapping paper thrown away at Christmas in the UK alone would stretch to the moon
It's estimated that every Christmas tree bought in the UK this year (put end to end) is the equivalent of a return trip to New York City
The festive season sees Brits waste 4,500 tonnes of tin foil (enough to cover Suffolk)…
…And 13,350 tonnes of glass
Taking the stress out of sustainable Christmas shopping is A Waste Free World, which not only has treats for travel lovers, guilt-free gifts for domestic goddesses and the most sustainable stocking fillers; but has also launched the first ever 'Plastic Free Starter Kit' Christmas Hamper, meaning you can show your loved ones you care about the planet as much as you care about them.
THE WASTE-FREE CHRISTMAS GIFT GUIDE
THE 'PLASTIC FREE STARTER KIT' CHRISTMAS HAMPER
Delight the do-gooders in your life – or gift friends and family in need of that nudge to go plastic-free, with the first of its kind, 'Plastic Free Starter Kit' Christmas Hamper. Making the leap to go plastic-free can feel very daunting – and even expensive – but A Waste Free World's Plastic Free Hamper simplifies sustainable living with swaps on every day single use items, showing how easy and fun plastic-free living can be.
The perfect guilt-free gift: Not only is the Plastic Free Starter Kit filled with everything from conscious kitchen to bathroom items, but for every hamper purchased, a tree will be planted in the Amazon rainforest.
SUSTAINABLE STOCKING FILLERS
Secure your spot on the Nice List for years to come by treating friends and family to the most sustainable of stocking fillers.
The most conscious caffeine aficionados will love this Neon Kactus (£11.99) reusable glass coffee cup which is 100% plastic-free and fully recyclable, featuring a unique textured thermal sleeve and ergonomically designed splash-proof lid, making it easier to enjoy coffee on the go.
They may not solve the mystery behind where all those missing hairbands hide out – but wherever they end up they're littering the environment, so its important that hairbands are 100% biodegradable like these plastic-free hair ties from Nobbles (£9.99) available in nude and black.
We use ONE MILLION PLASTIC BOTTLES PER MINUTE – 91% of which aren't recycled! Nuts, right!? But not as nuts as your loved ones will go for this cute coconut print Insulated Stainless Steel Bottle (£22.99) – perfect for all of those imminent January-gym sessions.
With New Year's resolutions in mind, help friends and family looking to make plastic free periods a thing of the past with these purple velour reusable sanitary towels (£8.99) Switching to a reusable
sanitary pad is kinder to your skin, your wallet and the planet – once you've made the switch you'll wish you'd done it sooner.
GUILT-FREE GIFTS FOR BEAUTY QUEENS AND DOMESTIC GODDESSES
Beauty Queens
Party season is all about pampering but don't let your regime be skin-deep only by neglecting the impact that those plastic lotion and potion bottles have on the environment.
Give yourself long n luscious mermaid hair with new organic, vegan-friendly Conditioning Hair Mask Kubes (£11.99). This zero-waste conditioner comes with 27 'kubes' in each box (the equivalent to a 250 – 300 ml bottle of conventional conditioner), and will leave your hair smooth and shiny, without damaging the ocean.
Disposable makeup pads must be the definition of single use! So slip a set of these handmade reusable makeup wipes (£3.99) under the tree and help your bathroom break free of plastic. What's more, once they reach the end of their long lives, you can cut them up and pop them in the compost.
Domestic Goddesses
Thrill the domestic goddess in your life – or help give that reluctant kitchen cleaner something to smile about with these conscious kitchen treats that will help clean up your home – and the environment.
Tis the season of leftovers! But rather than wrap whatever you didn't manage to eat over Christmas in single-use plastic, help reduce plastic pollution (and food waste!), with BeeBee organic cotton and beeswax wraps (£14) – your compostable, breathable solution towards a more sustainable life, available in whale shark or sardine print.
Reusable, washable, biodegradable, home-compostable and super cute; Scrubbies cleaning pads (£6.00) can be used to clean pretty much anything and come in four patterns including cactuses or cat print.
TREATS FOR TRAVEL LOVERS
Treat the travel-lover in your life with gifts they'll not only love; but will contribute to a cleaner globe to trot around.
It's no secret that sun cream protects our skin from sun damage, but what about the damage sun cream does to the ocean? The ingredients in most sun creams kill fish and reef life, so encourage wanderlusters to protect their bodies while preserving the ecosystems they love with this high performance mineral-based sunscreen (£13.99).
Plastic straws may finally be on the way out in the UK, but not everywhere has caught on. As one of the biggest polluters to our oceans and shorelines, ensure your most adventurous friends and family don't get caught out when on the move with this pack of three metal straws (£9.99) in travel bag and with handy cleaner.
Did you know every plastic toothbrush you've ever had is still on this planet? Inspire loved ones to make the simple swap to a bamboo biodegradable toothbrush instead – complete with bamboo travel case (£6), keeping it protected wherever they're off exploring.
PLASTIC FREE PRESSIES FOR THE MEN IN YOUR LIFE
Show them you love them as much as you love the environment by spoiling the men in your life with these plastic-free pressies.
Classic gents will love a classic shave that's cruelty-free – and making the change from disposable razors and razor heads to a metal razor will dramatically cut down on plastic use throughout this lifetime. In a timeless design and with sturdy bamboo handle, this unique bamboo safety razor is as stylish as it is sustainable.
For gourmet guys who know like their brew guilt free, Percol's brand new range of ground coffee is not only the first plastic-free coffee available in the UK, but this Fairtrade and Organic rich roast comes in fully home-compostable packaging. The beans are hand-picked and freshly roasted in the UK – and it's delicious!
It's never too early to start planning festival season, and anyone who loves to be prepared for the party will love these slick stainless steel reusable pint glasses (£6.99) – guaranteed to keep your drink icy cold, without the plastic-pollution.
FIVE WAYS TO HAVE YOURSELF A WASTEFREE LITTLE CHRISTMAS
Instead of hitting the high street for fast fashion or those 'most wanted toys,' try buying your gifts from a charity shop instead. Not only will you be reducing waste by giving a pre-loved item a second start in life, but the money you spend will go towards helping someone else in need. Double karma!
Going one step further than charity shop shopping is to make your own presents. DIY gifts like homemade sweets, treats and crafts are much more sentimental, while helping to save the planet.
This year, rather than buying rolls and rolls of wrapping paper, try wrapping gifts with magazines and old newspapers instead. Get creative with glossy travel magazines for the wanderlusters in your life, or Vogue covers for fashion queens.
Its estimated that we waste 7million tonnes of food at Christmas every year! Reduce your food waste significantly by making sure all those vegetable peels end up on the compost rather than the bin, leftover mince pies and Christmas cake are a real treat for the birds, who will love the extra nutrients in the winter months – and anything unused can be taken to your local foodbank.
Recycle or replant your Christmas tree! Local authorities, garden centres and community groups offer easy recycling options. All you have to do is remove decorations and free your tree from its stand where you'll find instructions on how it can be recycled. If you have a garden, and your Christmas tree still as its root ball, you can replant it to admire all year round
A Waste Free World was created after Sarah, also the founder of the world's largest all-female community of Scuba Divers Girls That Scuba, witnessed first-hand the devasting amount of plastic ending up in our oceans and on our shorelines, increasing year on year. Committed to being part of the solution, and after noticing the alarming amount of household items such as deodorant, toothbrushes and shampoo bottles, polluting the seas; Sarah set up the site to educate and inspire simple and effective shopping-swaps to make going plastic-free a little less daunting.
Understanding that it's in the seemingly small choices made every day that contribute to either the detriment or the benefit of the planet; A Waste Free World not only simplifies plastic-free swaps, but offers both a Plastic Education blog and dedicated YouTube channel highlighting the environmental impact from using every day, non-recyclable products such as deodorants, kitchen sponges and sanitary products; along with the serious health implications associated with so many household products that customers are all too familiar with.
From organic moon cups and reusable sanitary towels, packaging-free shampoo bars and reusable makeup pads through to biodegradable kitchen cloths and reef-friendly SPF, A Waste Free World is committed to both supporting smaller sustainable businesses and offering its customers the best in ethically-sourced, quality, plastic-free swaps to products used every day, driving a real impact when it comes to reducing waste.
Those looking for even more inspiration when it comes to reducing their impact on the planet can join the 4.3K-strong A Waste Free World Facebook Group and follow the 116k-stong Instagram account, the latter snowballing by a staggering 2K users a week. Both fast-growing, active communities of sustainable social-media users not only leverage the platforms to share their plastic-free hacks and to bit to drive awareness of the issue, but proves that there is a real thirst for more knowledge when it comes to how we can save our seas.
GIVE SOMEONE A BREAK THIS CHRISTMAS WITH PREMIER COTTAGE VOUCHERS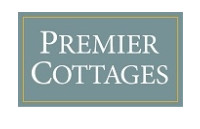 30th September 2019: Struggling to find the perfect Christmas present for the person who seems to have everything? Then why not give them the gift that everyone wants – a break?
Premier Cottages' self-catering collection features 1000 stylish places to stay in over 200 beautiful locations and its gift vouchers can be used as part or full payment for a holiday or short break at any of these.
Choose from rustic converted barns and farm buildings to historic properties, contemporary beach houses, family and dog-friendly clusters and idyllic cottages just for two – there's something for almost every taste and budget. Great value options include the Shepherd's Hut at Mill Granary Cottages in Durham, which sleeps two and costs from £199 for two nights.
Vouchers can be bought in various denominations ranging from £50 to £250 and are valid for three years. To purchase simply visit: www.premiercottages.co.uk/vouchers/
LITTLE TINS OF SEASONAL SEEDS

The Limited Edition Seasonal Seedballs are a festive spin on three of Seedball's best loved tins – Bee Merry, Let it Snow! and Wonderland – available individually (£6) or as a set of three tins (£18) with 20 seedballs in each tin www.seedball.co.uk/product/limited-edition-christmas-gift-box
Bee Merry – Brilliant for bees and contains Foxglove, Red Clover, Wild Marjoram, Chamomile, Corn Marigold and Cornflower
Let it Snow! – a stunning all-white flowering wildflower mix for bees and butterflies that contains Meadowsweet, White Clover, Oxeye Daisy, White Campion and Yarrow.
Wonderland – for magical forests… and also shady spots in your garden or balcony and contains Red Campion, Ragged-Robin, Bellflower, Meadow Buttercup, Meadowsweet, Forget-me-not, and Oxeye daisy.
HOMEGROWN HERBS
Seedball's Italian Herb Kitchen Grow Kit is a brilliant and easy way to start growing your own parsley, basil and oregano from seed – and it's a 100% green gift using recycled natural and organic materials that can be re-used and re-cycled.
Each recycled aluminium pod contains two peat-free coir discs and one seedball with 5-10 organic herb seeds. Fill the pod with warm water and watch the coir disc expand, then place the seed ball on top where it can slowly soak up enough moisture to grow. The seeds start sprouting in a few weeks and once the seedlings appear above the top of the pod transfer them into a bigger pot to grow fully – leaving a re-usable container with cork stopper for storing dried herbs. RRP £18 seedball.co.uk/product/herb-grow-kit/
Made from clay, peat-free compost, seeds and chilli powder, seed balls have their own mini ecosystem, protecting seeds from birds, ants and slugs and giving them the nutrition they need to get a head start and germinate easily. Simply throw them onto soil or compost in a garden bed or planter, water well and watch them grow in just a few weeks – easy!
Searching for the perfect gift for gamers this Christmas?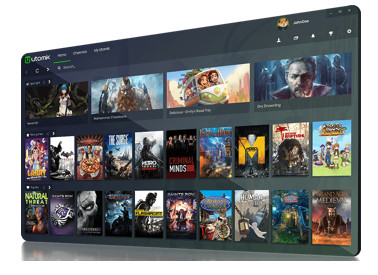 A Utomik gift card is a must have for any avid gamer. With over 1000 games on the platform, they are guaranteed hours of entertainment, all for only £5.99 a month! New games are added each week, so they're never going to run out of options. It's the gift that lasts all year long.
For players who want to get even more into the festive spirit, we've also included the top 5 Christmas games recommended by the Utomik team below.
Or, if you'd like a free three-month review code to try the platform out for yourself and play some of these Christmassy games, just let me know and I can sort one out for you 😊
Delicoius – Emily's Christmas Carol: Emily and the family set out on a trip up north to a cute little cottage for the holidays. It turns out their train ride may follow the tracks to new friends and unexpected adventure… So bake a big batch of cookies, and settle in with a hot drink to warm up your Christmas spirit in Delicious – Emily's Christmas Carol!
Xmas – Shooting Scramble!!:On Christmas, the night of miracles, someone has stolen all the presents that were supposed to go to the children around the world. In order to get them back, Aru, the bunny-eared Santa, has taken off into the sky, following a subtle trace of the presents. Help Aru save Christmas in this humoristic, action-packed shooter set in the universe of QP Shooting – Dangerous!!
Delicious – Emily's Holiday Season: With two guys competing for Emily's attention, Christmas is about to get very interesting! It's winter in Snuggford and Emily is preparing for her family's holiday party at a cozy little lodge. While making arrangements, the new owner quickly recognizes her skills and hires her to run the place. Soon, romance fills the air as two suitors vie for Emily's attention. Can Emily carefully balance her new duties and build a relationship between one of these two men? Whom will she choose to fall in love with?
Toy Factory:In Toy Factory, a fun time management game, Mr. Joy-Joy leaves a garage full of toys to his niece Wilma. Shortly after, two reindeers enter and explain explain how Uncle Joy-Joy used to provide Santa Claus with toys. To help them out, Wilma becomes the new toymaker, serving elves and cleaning up after messy reindeers. Will you help her save Christmas? Enjoy Toy Factory today!
Amelie's Café: Holiday Spirit: Celebrate the holidays with Amelie's Café – Holiday Spirit, a cheerful Christmas sequel in the hit series. Winter is now upon us and so is the most wonderful time of the year. Join Amelie as she spreads goodwill to all, preparing yuletide favorites for her customers and earning enough to fill Santa's Sleigh!
2020: YOUR YEAR TO KEEP ON TRACK


Calling all transport enthusiasts, London-lovers and all that want to keep (or, at least, wish to keep!) organised this 2020…
Take a trip through the ages, as you learn about different London Motor Buses dating between 1910 and 2012,
as you keep track of your travels, busy work schedules and social outings with the fabulous Buses Calendar from London Transport Museum shop.
The calendar will be sure to help you make the most of 2020 and encourage you to say yes to new adventures!
LTM Calendar.png
2020 Buses Calendar 1910-2012
£12
London Transport Museum shop – ltmuseumshop.co.uk
Emirati Born Bespoke Candles From Lava Candles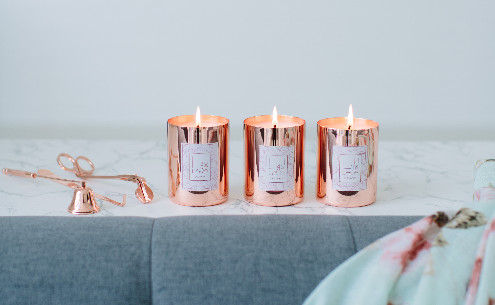 For thousands of years, candles have been an important part of our lives. As Lava's tagline would suggest "Experience a royal essence, create an exquisite atmosphere." and there is no denying Lava have gone above and beyond to do just that.
Established in 2016, Lava was born from the passion and vision of an Emirati born artisanal designer. Handcrafted and perfected in the heart of Ajman, United Arab Emirates. To achieve distinctive detail and quality each and every candle is carved and hand painted to perfection. Inspired by natural elements of Earth and the exquisite beauty of the deserts and seas surrounding the United Arab Emirates. Lava continues to develop outstanding fragrances and luxurious hand-made candles of the highest form. Each eye-catching candle created with love, care and a complete understanding of this age-old craft.
Not only are Lava Candles known for their stunning artistic designs and attention to detail. Lava use nothing but the best to achieve the most complex yet nostalgic fragrance profiles that each candle captivates. Offering a fantastic selection of natural ingredients such as the likes of; Eucalyptus, Black Pepper, and Pink Pepper. As well as fragrance of; Floral, Citrus, Aromatic, Aquatic and Woody notes. Each conscientious selection helps to bestow unforgettable moments with Lava Candles!
There is no denying the royal essence of Lava Candles, creating a luxurious, relaxing yet inviting atmosphere in your home with Lava Candles, designed to add that opulent finishing touch to your living space, whatever the décor. Enjoy that comforting warm glow of a Lava Candle on a crisp winters evening for a true slice of relaxation.
Lava Candles boasts a number of fantastic collections to date such as;
The three part Perfect Stone Collection. Enjoy the fresh and fruity notes of apple, orange and raspberry with the radiance of Arabian Glow, or appreciate the playful combination of amber, musk and vanilla from Mineral Of Essence, or even feel the energy of earl grey intertwined with jasmine and orange with Pebble Sands. Currently available separately in sizes; Large – £211.00, Mini – £49.00, Square – £80.00 or Rectangle – £84.00. For more information visit Lava Moments.
The three part Signature Collection. For a fragrance of vivid character, as the flower of its namesake would suggest Oud Rose is the definition of love. Meanwhile Oud Wood offers a bold, complex, earthy alternative thanks to its smooth woody scent. Or for something to evoke strong reactions enjoy the warm nature of Oud Amber. Currently available for £67.00 each, with the Marble Candle Holder for £96.00 each, as 3 Piece Gift Set (Oud Rose, Oud Amber & Oud Wood) £216.00 or 4 Piece Gift Set (Oud Rose, Oud Amber, Oud Wood & Marbel Candle Holder) £244.00. For more information visit Lava Moments.
The two part Amani Collection. Amani, meaning 'wishes' in Arabic, be plunged into cloud-like comfort, allow the world to melt away. Relish the fresh floral heart of jasmine, amber and citrus, cocooned in the richness of cedar with Whimsical Wish. Or savour notes of bergamot and citrus nestled in a vanilla sweetness with Desire. Currently available as a Pillar £62.00 or Mini Cube £27.00. For more information visit Lava Moments.
Find out more about Lava Candles fantastic luxury candle collections by visiting Lava Moments.
THE GIFT OF FLIGHT THIS CHRISTMAS
Wing-ly your way to the perfect gift for the impossible-to-shop-for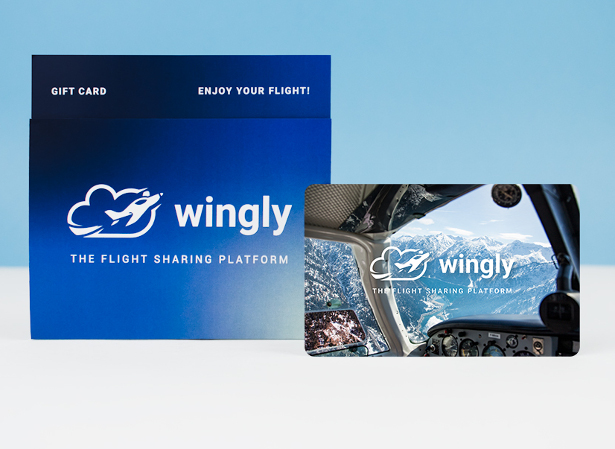 September 2019…. Pressure to find the perfect gift at Christmas has been reported as one of the key stresses over the festive period. Wingly, a platform linking private pilots to passengers for affordable prices, has put together a list of breathtaking flying experiences, bookable with a Wingly Gift Card, that are sure to wow all of those 'difficult to buy for' loved ones.
Downton Devotees
View the historical film set of the British series Downton Abbey from the sky. The flight, with a knowledgeable local pilot, flies from Plymouth over the stunning North Wessex Downs, offering a birds-eye view of Highclare Castle, the setting for the much-loved Abbey. The flight also allows for a lunch stop in Kemble in the Cotswolds for a spot of traditional Tiffin!
Fashionistas stylish getaway
Vibrant Antwerp has long been seen as the Belgium capital of fashion, home to the famous avant-guarde fashion designers, the Antwerp Six, as well as an array of impressive architecture and art galleries. A day or night in the pocket-sized Metropolis is the perfect gift for those with a penchant for fashion and art. The Antwerp Excursion flight departs from Shoreham-by-Sea.
#AVHistory Buffs
Impress the history geek of the family with a fascinating Tour of WW2 bomber base. Visit Breighton, a former Second World War heavy bomber base and cold-war nuclear missile launch site, now home to the classic aircraft collection of the Real Aeroplane Company and the Real Aeroplane Club, an active flying club whose members own and operate many unusual, classic and ex-military aircraft. Many of these planes have been used in films.
Game of Thrones Fans
Whether team Stark or Lannister, there are plenty of flights to choose from that explore the stunning locations from the much-loved TV series; see Winterfell from the air via a Tour of Scotland, or the beautiful beaches, harbors, quarries and forests of Northern Ireland heavily featured in the Award Winning series, with a weekend away flying from Blackpool to Donegal.
#1 Beer Fan
Surely a Guinness lover's dream is sipping the creamy stout tipple on the most iconic Irish celebration of the year? With a Wingly pilot you could be flying off to Dublin on St Patrick's Day (17 March 2020) to party in the Emerald Isle and tour the city's famous Guinness Museum
Petrol Heads
For motor racing enthusiasts, a trip to the UK's best tracks, and even better the races themselves, would make for the ultimate day out, whether it be Glorious Goodwood, for the bikers, or for F1 junkies there's the Grand Prix Silverstone Circuit from the air.
Passion for Cornwall with Poldark
As Poldark airs for its fifth and final series, fans of the romantic period drama can continue their love affair via a tour of the stunning Cornish coast, the backdrop to the popular TV series. If horse riding across a beach isn't an option, the Wingly flight from Cornwall to the Isle of Wight allows passengers to witness the set from air, from the unspoilt beaches of St Agnes Head and Chapel Porth (used for the famous horseback scenes) to the dramatic Bodmin Moor – featuring the Poldark family home Nampara.
Wingly pilots fly from over a dozen different locations across the UK to everywhere from France to Guernsey and the Isle of Wight, with flights starting from as little as £50pp. Flights range from sightseeing tours to weekends away and passengers can request tailored trips with their chosen pilot.
Wingly Gift Cards can be purchased online and are available in digital format to print at home or a Premium Gift Card can be posted in 3-5 working days in Europe. Visit www.wingly.io for more information.
Festive products: Unleash your inner elf to beat dementia
What: Product range launched by Alzheimer's Society for its Elf Day Christmas fundraiser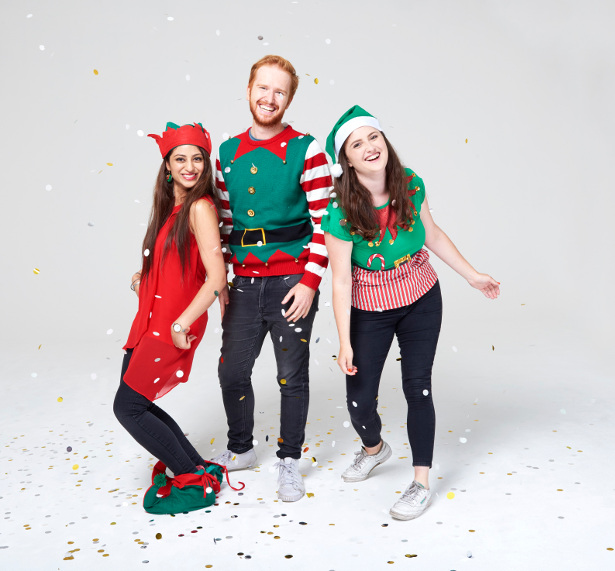 Why: Dress up with friends, family and colleagues on 6 December for Elf Day and help Alzheimer's Society beat dementia. Sign up at alzheimers.org.uk/elfday
Whether you pull up some stripy socks, or sparkle head-to-toe, all that matters is raising money this Christmas to help the 850,000 people currently living with dementia in the UK.
It's never been more important to unite against dementia. One million people will be living with dementia by 2021. Research into cure, care and prevention is the only way we can beat dementia once and for all. Alzheimer's Society needs more funding to discover breakthroughs that will have a life-changing impact for those living with dementia now and will help create a world without dementia in the future.
If you're stuck for costume ideas, Alzheimer's Society's online shop has plenty of elfish garments available to buy online that won't break the bank.
Products:
Elf hat headband: ONE SIZE £3.50
14. Elf Hat HeadbandThis festive headband is perfect for office parties and family get-togethers.
Elf hat with bell: ONE SIZE £1.99
13. Elf hat with bellComplete your Elf Day outfit with this fun elf hat.
Elfie selfie: £9.99
ENT-SELFIE V4Brighten up your Christmas Day with the Elfie selfie photo kit. Contains 30 elf-themed props in a presentation box.
Website: Visit shop.alzheimers.org.uk to see the full range of Elf Day gear.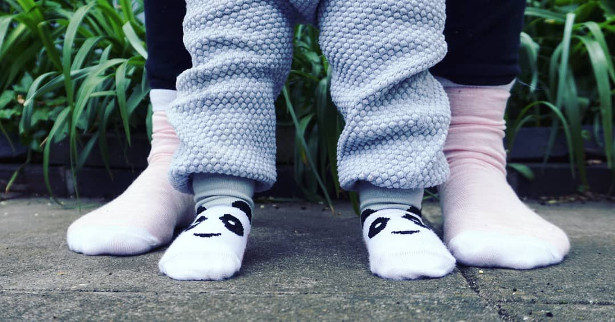 Critically Endangered Socks is a sock company that helps protect some of the world's most critically endangered animals. The socks themselves are made from a beautifully soft and sustainable blend of bamboo and cotton. The socks, which come in five designs and two sizes, and retail at £12 a pair are certainly a special purchase!
OUR SOCKS ARE CRITICALLY ENDANGERED. ONCE THE DESIGN HAS RUN OUT, IT'S GONE. EACH DESIGN HELPS A DIFFERENT CRITICALLY ENDANGERED ANIMAL AND CHARITY WITH THE ANIMAL IT'S HELPING EMBROIDERED ONTO THE SIDE
Socks that support the world's most critically endangered animals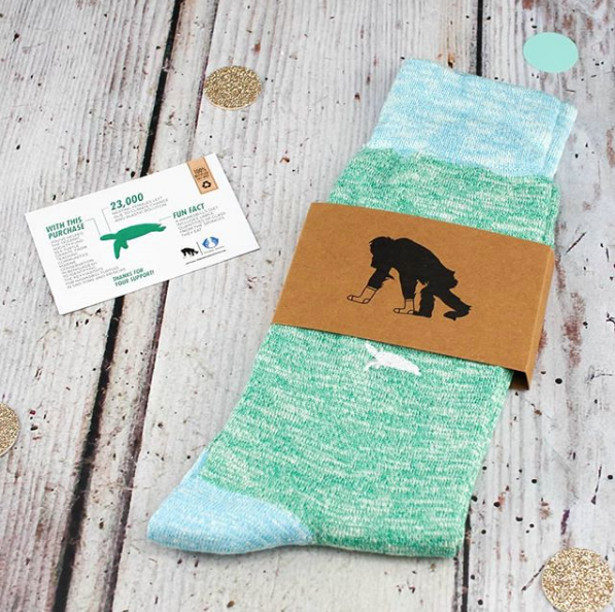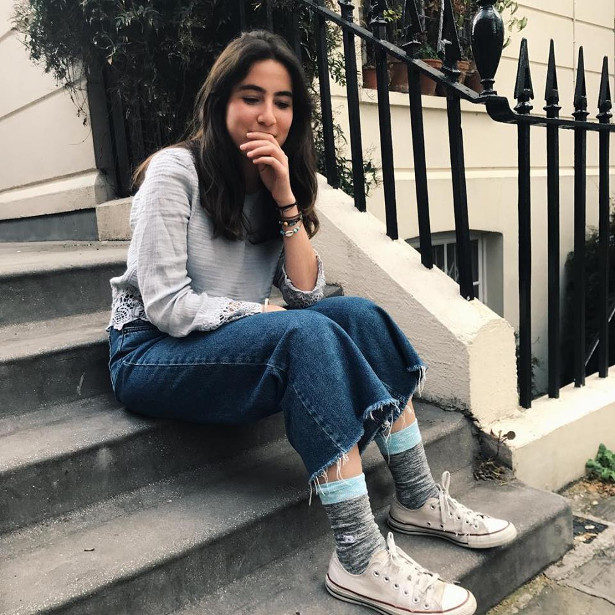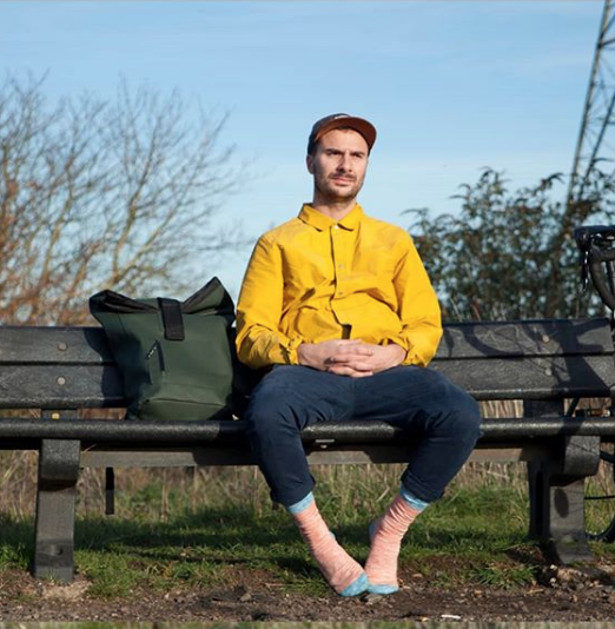 Emerging Belgian luxury watch brand, Col&MacArthur, launches exquisite commemorative men's lunar inspired watch to mark 50 years since man first set foot on the moon during the Apollo 11 mission.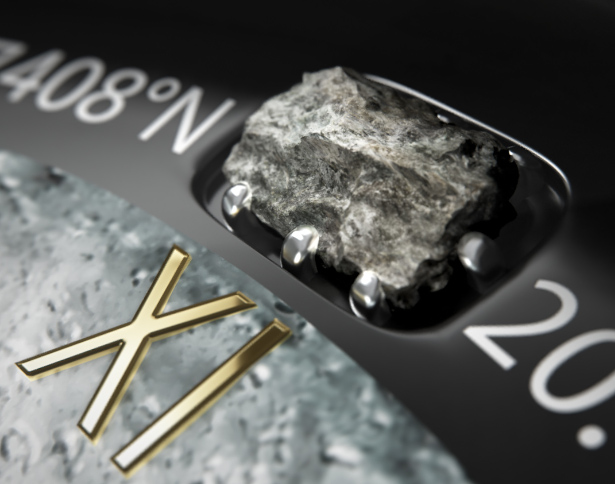 To make this Christmas gift even more out of this world, Col&MacArthur is also offering to launch the watch into the stratosphere before it is received.
Far beyond its elegance, style and quality, the new Lunar 1969 collection brings with it a truly unique real-life space experience, to carry with you through time. The design of Lunar 1969 retraces and celebrates man's conquest of space, with the Latitude and Longitude coordinates of the six Apollo moon landings entrenched on its dial. An authentic and certified fragment of lunar meteorite is set at 12 o'clock, alongside the Apollo 11 coordinates. To honour the courage of these astronauts, the famous 'footprint' of Neil Armstrong's first step is engraved in Stainless Steel on the back of the watch. The watch is beautifully presented in a luxury cushioned gift box.
Col&MacArthur's Lunar 1969 watch is available from www.colandmacarthur.com for £449 without the space launch or £674 for the watch and space launch.
BOOK > From San Diego Zoo >> Mosi Musa, a true tale about a baby monkey raised by his grandmother by Georgeanne Irvine! On Amazon!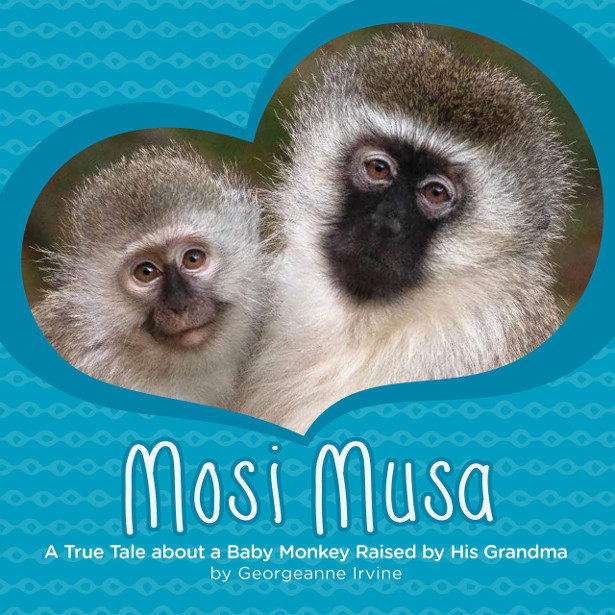 Mosi Musa, a true tale about a baby monkey raised by his grandmother. Mosi is a vervet monkey who had a challenging start to life. That's when Grandma Thelma stepped in to raise him when he needed her most.
Born at the San Diego Zoo, Mosi Musa the vervet monkey has won the hearts of countless Zoo visitors and keepers with his endless energy. But, life didn't start off easy for Mosi. After a difficult delivery, Mosi's mother Louise showed no interest in her new baby. She wouldn't interact with him, nurse him, or care for him. But Mosi needed a vervet monkey mother to raise him! Then keepers realized that Mosi's grandmother might be able to raise him. Grandma Thelma, Louise's mother, wanted to hold Mosi right away. She took care of him as if he was her own baby cuddling, grooming, and protecting him. Keepers saw the bond between the two monkeys grow daily.
This is the true story of Mosi Musa, a baby vervet monkey, who had a challenging start to life and Grandma Thelma who stepped in to raise him. Together, Mosi and Grandma Thelma show how special and important grandmas truly are.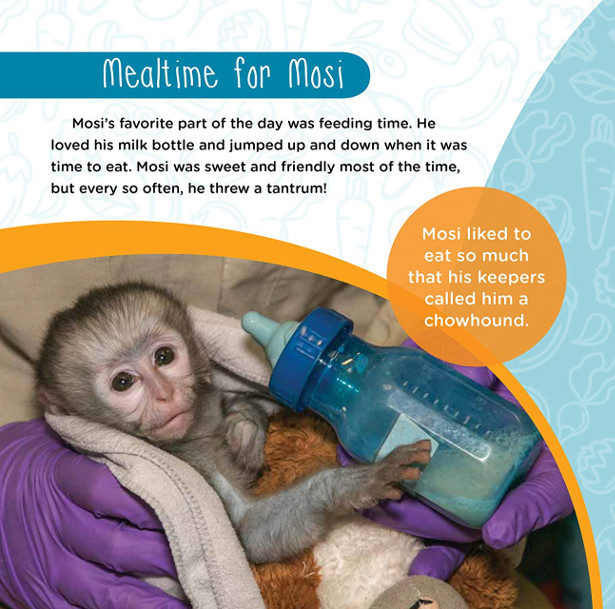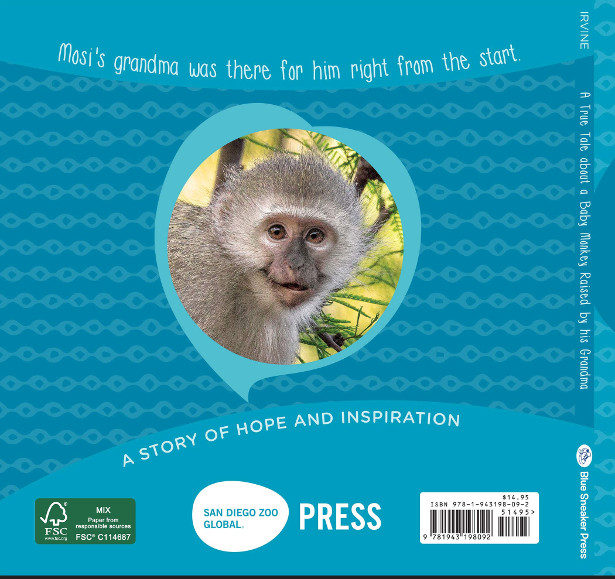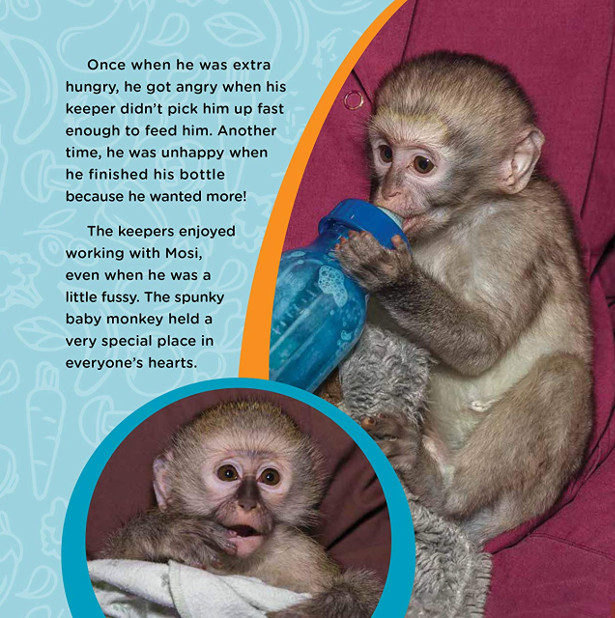 BOOK > From San Diego Zoo >> Karen's Heart: The True Story of a Brave Baby Orangutan Hardcover –
by Georgeanne Irvine (Author) >> On Amazon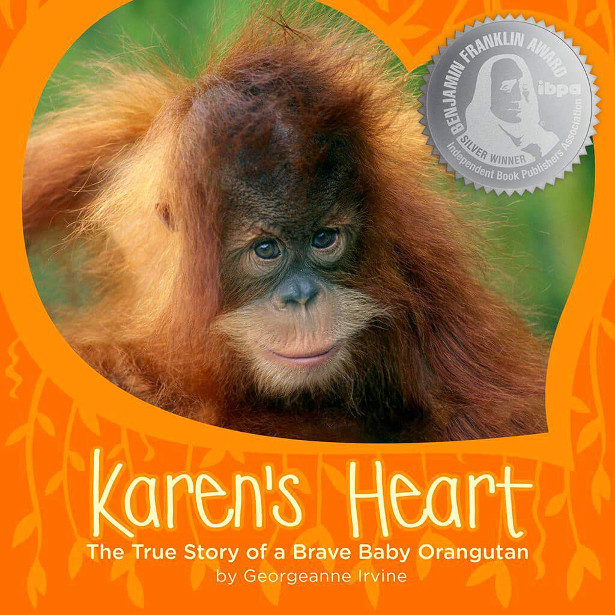 Readers will be inspired by this heartwarming story that connects, engages, and builds empathy for our animal friends. This is the true story of Karen the orangutan's brave journey through history-making heart surgery and a challenging recovery and how, in the process, she won the hearts of everyone around her.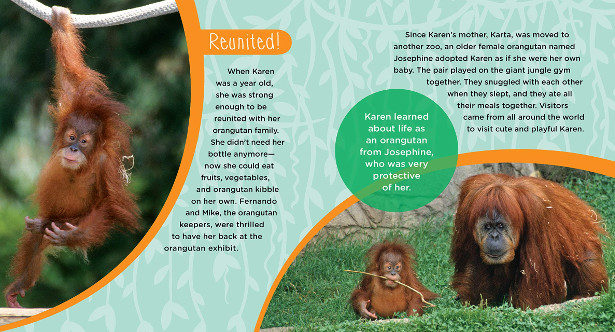 Karen the orangutan has always been special to her caretakers at the San Diego Zoo. As a baby, Karen needed extra attention from her human friends so she could thrive in the Zoo nursery after her orangutan mother was unable to care for her. When she was a year old, Karen returned to her orangutan family, but soon her keepers noticed she wasn't feeling well much of the time, nor was she growing as quickly as she should. Karen was examined by Zoo veterinarians and cardiologists, who discovered that she had a life-threatening heart murmur, caused by a hole in her heart. To save Karen's life, a surgery team from UC San Diego Medical Center performed open-heart surgery on her; the first time this had ever been done on an orangutan.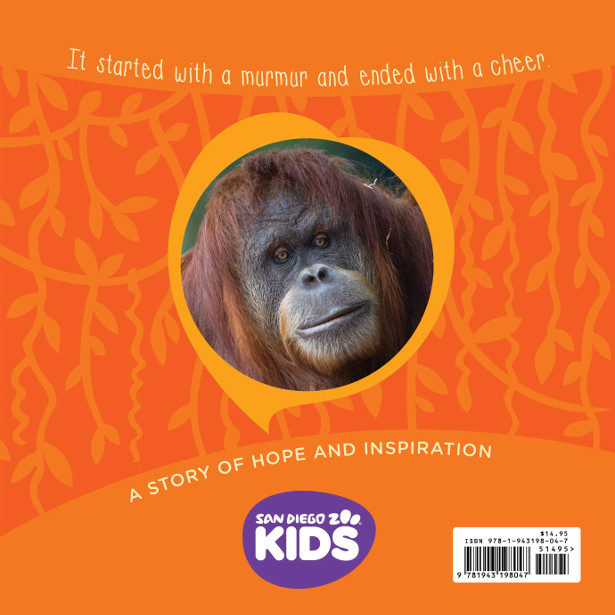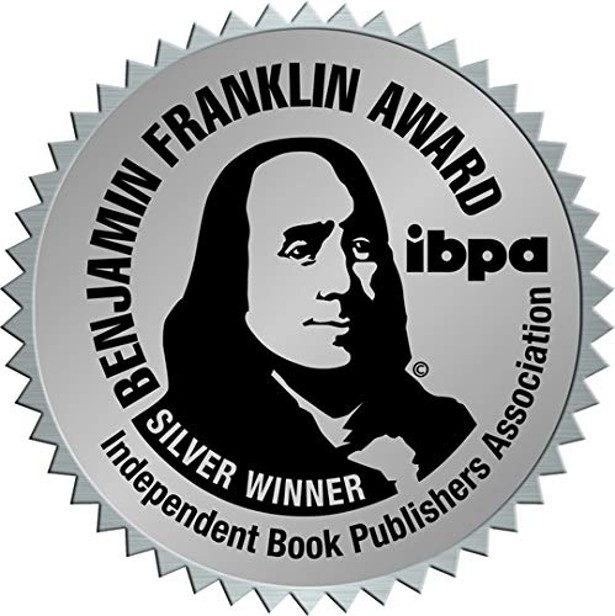 BOOK > From San Diego Zoo >> Fabulous Floyd: The True Story of a Flamingo Who Never Gave Up Hardcover by Georgeanne Irvine. On Amazon! > www.amazon.co.uk/Fabulous-Floyd-Story-Flamingo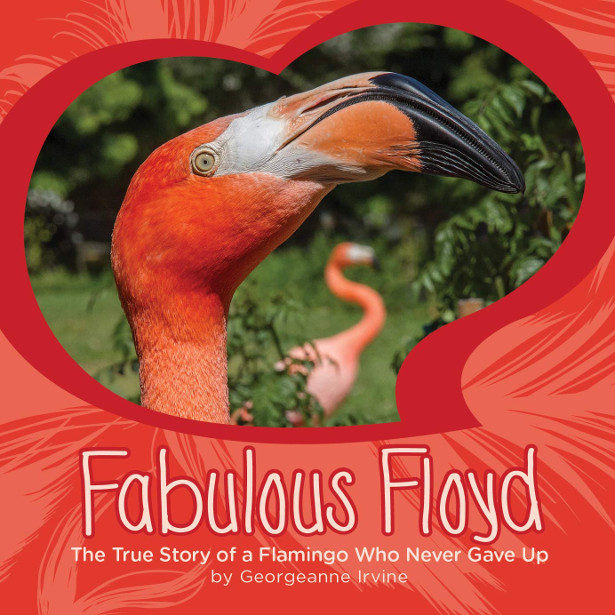 This is the inspirational true story of Floyd the flamingo, who needed help from his human caretakers and who"€"in turn"€"helped his human friends learn about never giving up. Readers will be inspired by the perseverance of Floyd and those who helped him along the way.
Even before he hatched, Floyd's keepers knew his life would be different! Fabulous Floyd is an inspiring children's book about a real flamingo at the San Diego Zoo who overcame many obstacles in his life, including an unprecedented series of operations to straighten his crooked legs. It chronicles his journey from hatching, to becoming an animal ambassador, to his surgery and recovery, and it shows how he helped his human caretakers learn about never giving up.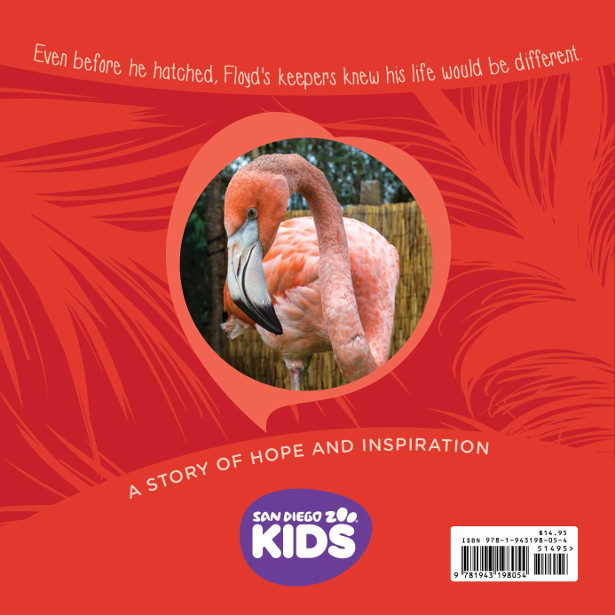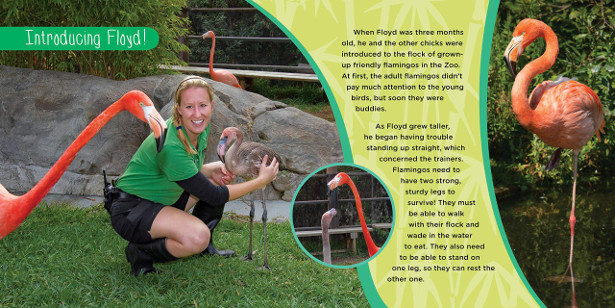 BOOK! From San Diego Zoo >> RUUXA & RAINA: a Cheetah and Dog's True Story of Friendship and Miracles — This is a tale about two best friends and two miracles. Author Georgeanne Irvine! On Amazon >> www.amazon.co.uk/Ruuxa-Raina-Cheetah-Friendship-Miracles
RUUXA & RAINA: a Cheetah and Dog's True Story of Friendship and Miracles — This is a tale about two best friends and two miracles. Ruuxa & Raina is an empowering children's book about a pair of devoted friends who grew up together at the San Diego Zoo Safari Park: a cheetah named Ruuxa and his Rhodesian ridgeback pal, Raina. Both animals beat the odds stacked against them. Ruuxa, born with front legs that were bowed, and Raina, diagnosed with terminal cancer, prove that miracles can—and do—happen when you have a best buddy by your side. (IBPA Gold book winner)
Ruuxa & Raina: A Cheetah and Dog's True Story of Friendship and Miracles Hardcover – 1 May 2018
by Georgeanne Irvine (Author)
This true story of Ruuxa the cheetah and his best friend, Raina the Rhodesian ridgeback, will leave readers moved and forever changed. Ruuxa, born with front legs that grew crooked, and Raina, diagnosed with terminal cancer, have a friendship like no other. They prove that miracles can and do happen when you have a best buddy by your side.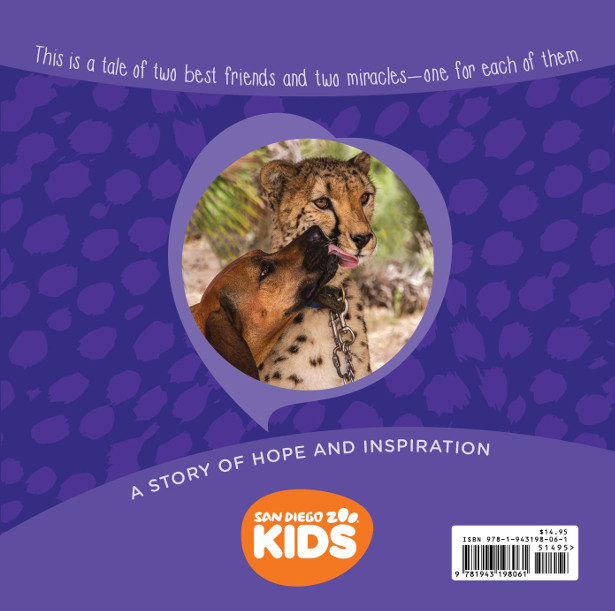 Cheetah and dog pairs have been animal ambassadors at the San Diego Zoo and San Diego Zoo Safari Park for decades. Naturally cautious of new situations, cheetahs are comforted by their dog buddies, allowing the pair to help their trainers teach humans about the magnificence of cheetahs and how they can be saved in the wild. Raised together as cub and pup, the cheetah and dog become best buddies. Trainers, who work with the duos every day, regularly witness the close bond that the two animals have been able to form. But, there has never been as miraculous a bond as that between Ruuxa the cheetah and his Rhodesian ridgeback pal, Raina.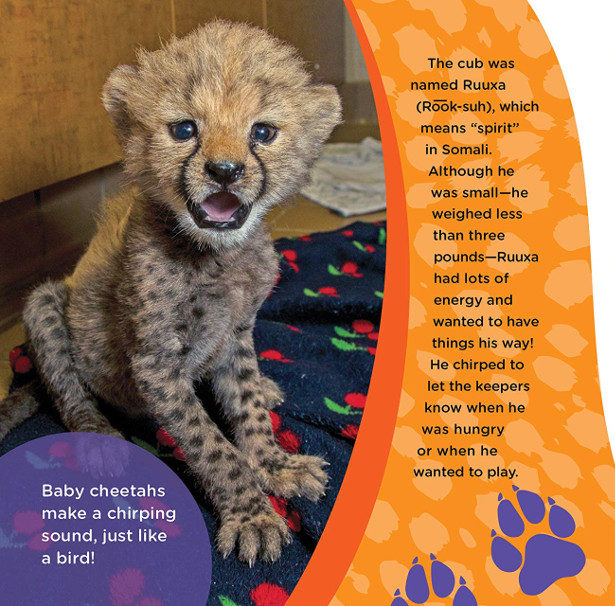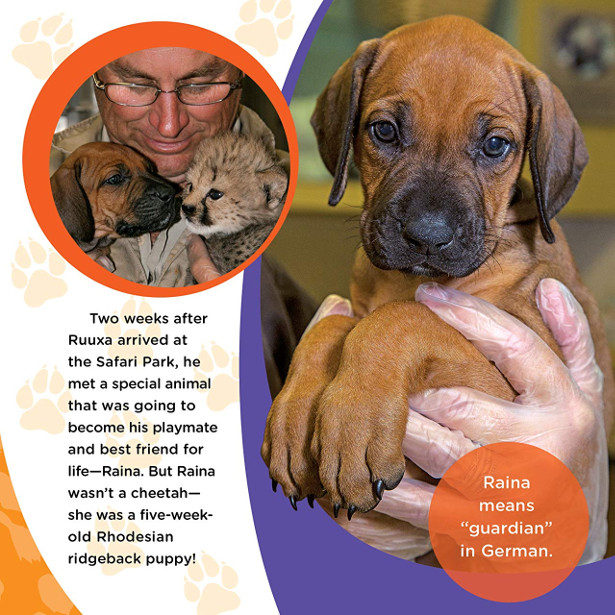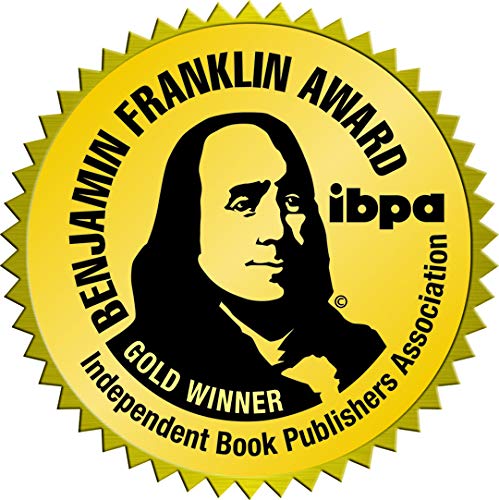 UK: AMNESTY'S ANNUAL GIFT CATALOGUE RELEASED IN TIME FOR CHRISTMAS
Fair trade and ethically-sourced products available
"The products featured in Amnesty's gift guide provide much-needed support to the local communities who make them" – Kate Allen
Amnesty International's annual gift catalogue has been released, featuring high-quality products that are fun, fair trade and ethically-sourced.
The 64-page Amnesty Shop catalogue offers a range of unique and eye-catching seasonal gift suggestions such as Amnesty branded t-shirts, as well books, prints, jewellery, calendars, cards and toys.
Some of the more unusual gifts include bamboo toothbrushes, compostable leaf plates, handmade tree seed ornaments from Zimbabwe, and a jotter made from elephant dung in Bali.
Many items featured in the catalogue are from sustainable, eco-friendly manufacturers to ensure purchases will not only benefit the people who make them, but also support the environment and the vital human rights work that Amnesty does.
A large number are also from small suppliers who support their local communities by providing people with marketable skills and a fair wage.
This year, Amnesty is also introducing the Global Farmers' Market, which links customers directly with farmers to support action on the climate crisis and promote environmental human rights.
Kate Allen, Director of Amnesty UK, said:
"The products featured in Amnesty gift guide provide much-needed support to the local communities who make them.
"All of the products are ethically-sourced, led by fair trade and environmental principles. Buying a gift from this year's Amnesty catalogue means you're also helping to support our human rights work.
"At Amnesty, we campaign for essential human rights. We fight for freedom, justice and equality. By shopping with us, you're showing you care about these issues too."
Some of the highlights from the catalogue this year include:
Olafur Eliasson Little Sun Solar Light: perfect for educating and encouraging sustainable living. Every purchase helps Little Sun bring solar power to communities in sub-saharan Africa.
Pack of four bamboo toothbrushes: completely natural and recyclable, these brushes are sustainable, animal-friendly and suitable for vegans.
Feminist Cross-Stitch by Stephanie Rohr: this spirited book offers 40 hip and feminist-themed cross-stitch patterns that make bold statements. Perfect for beginners and experts alike.
Elepoo Jotter Pad: a rainbow-coloured jotter pad made in Bali from elephant dung.
Reusable Glass Water Bottle: a stylish and sustainable hand-blown glass bottle with durable silicone sleeve and bamboo lid.
Frida Kahlo cat and bird cushion: this eye-catching cushion is embroidered in 12 vivid colours and is a popular product every year.
Zaytoun Collection: a selection of delicious food products from Palestine, including medjoul dates, almonds and olive oil.
Stag Bamboo socks in a bag: a stylish bamboo and organic cotton blend, these socks are breathable and naturally antibacterial.
Amnesty boxer shorts: a pack of three black keyhole boxer shorts, made from organic cotton and featuring iconic Amnesty International candles on the waistband.
Global Farmers' Market: a new partnership to supply ethically-grown organic produce direct from farmers straight to your doorstep.
Products can be purchased online, by phone or by post. Free packaging and posting is available on all orders over £75.
For more information, please visit: amnestyshop.org.uk

NEW CHOCOLATE TRUFFLE TWO PACKS
And they're organic!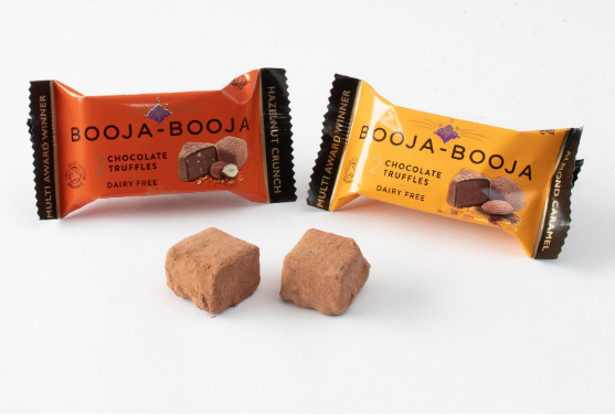 TWITTER | FACEBOOK | PINTEREST | INSTAGRAM
Booja-Booja Hazelnut Crunch and Almond Salted Caramel Chocolate Truffles are now available in Two Truffle Packs; just the right amount of yumminess for a lunchtime, after dinner or 'on-the-go' treat.
Hazelnut Crunch and Almond Salted Caramel are two of the bestselling flavours in the Booja-Booja range. They are both 2019 Great Taste Award winners and won Bronze at the prestigious Academy of Chocolate Awards in both 2018 and 2019. Hazelnut Crunch was winner of the 'Vegan Cupboard' category at the Veggie Awards 2019 and Best Organic Confectionery winner at the 2018 Soil Association BOOM Awards.
The new Two Truffle Packs cost just £1.29 RRP, meaning it's now easier than ever to 'grab and go' some of the UK's most premium chocolate truffles. You'll find them by the till in independent health food shops, delicatessens and farm shops across the UK
Booja-Booja Marketing Coordinator Louise Collins says,
We hope these Two Truffle Packs will help more people discover just how delicious our truffles are. Lots of people know our truffles make wonderful gifts but we create them to be enjoyed as a treat too. These packs give people the opportunity to treat themselves as well as others."
Booja-Booja is one of the UK's leading free-from confectionery brands. Based in Norfolk, it makes a wide selection of organic, dairy free chocolate truffles and ice creams. Its products are available in hundreds of independent health food stores, farm shops and delicatessens, in selected branches of Waitrose, Sainsburys and online at ocado.com.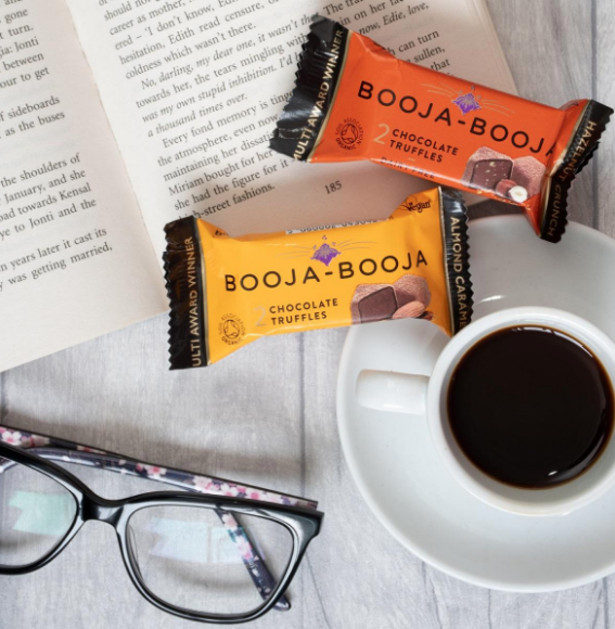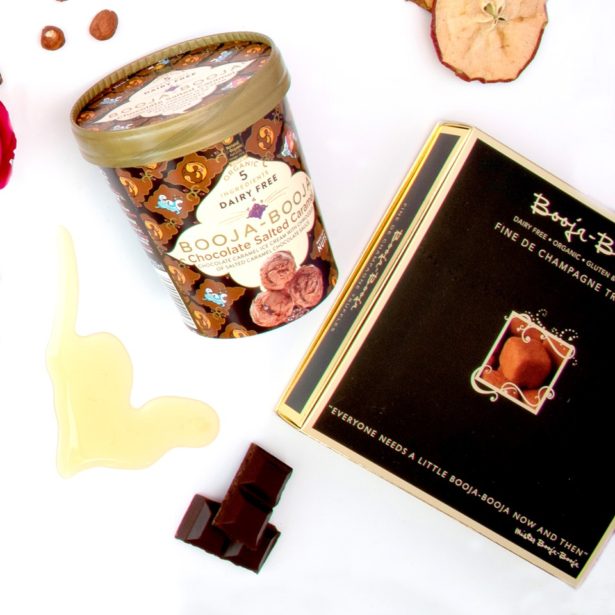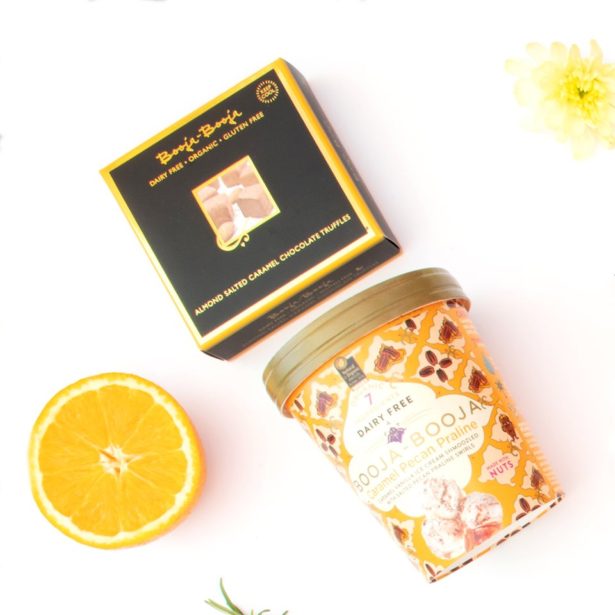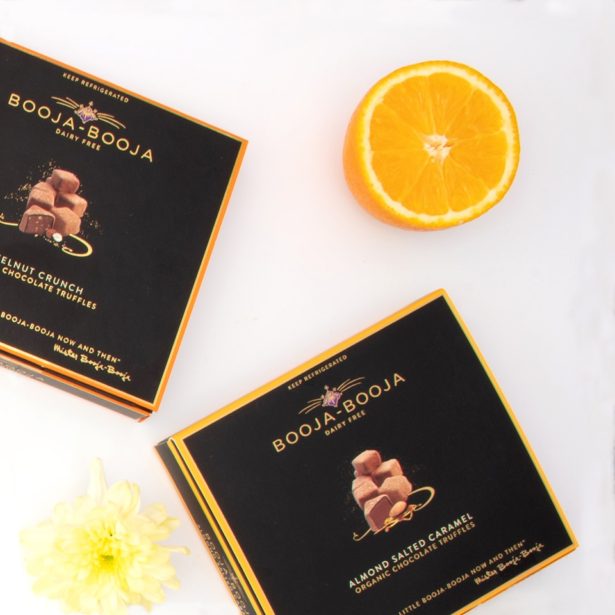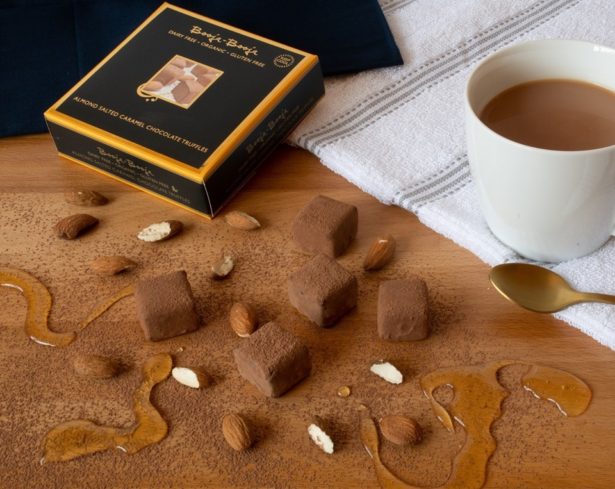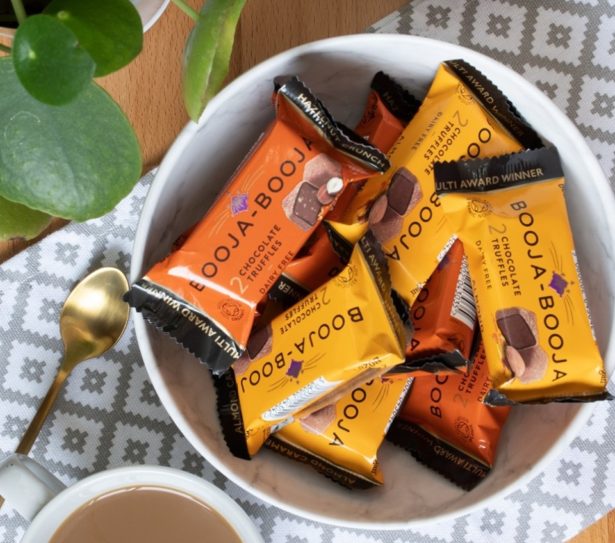 Enhance your Skincare Routine with the new Advanced RF Facial Device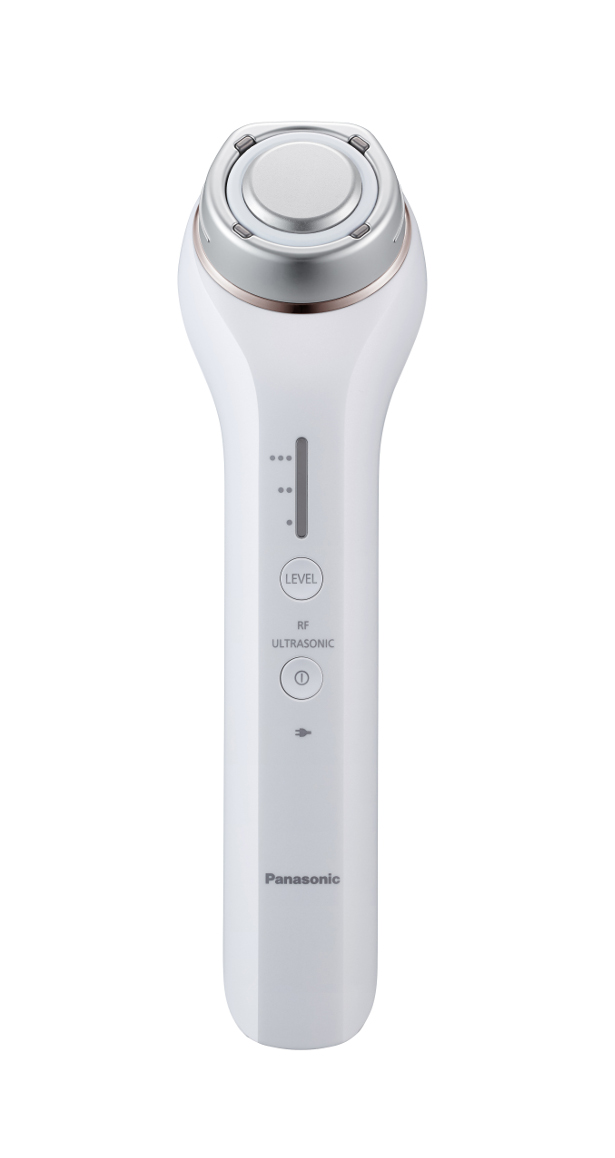 Meet the revolutionary skincare device set to instantly elevate your
at-home beauty regime
Panasonic Beauty adds NEW Advanced RF Facial Device to its premium beauty line-up
Panasonic Beauty has announced the newest device in its premium beauty line-up, the Advanced RF Facial Device EH-XR10. Combining radio frequency (RF) and Ultrasonic technologies, this combination is increasingly popular in beauty clinics and salons for its skin lifting properties. Designed to combat the first signs of aging, the device is created to target areas where aging is most visible including: frown line, smile line and the outer eyes.
Working harmoniously alongside your skincare favourites, the device comes complete with dedicated Conductive Gel EH-4R02 to focus the RF and Ultrasonic waves directly into the skin, but will also work with the water-based gels, serums and milky lotions you have on rotation, helping to soften the skin's surface prior to the device being applied.
The light, portable and cordless beauty tool is expertly crafted to smooth and lift with a unique head shape and floating central probe that moulds to the skin when pressure is applied. With advanced technology designed to combat aging and features that ensure it fits seamlessly into your day-to-day routine to smooth and lift.
The expertly crafted Advanced RF Facial Device EH-XR10 combines the innovative properties of RF and Ultrasonic to deliver firmer and smoother feeling skin, after the first use. The beauty tool has four poles that evenly deliver the RF heat to the outer layers of the skin for a smoothing effect, while 1 million cycles of Ultrasonic micro vibrations per second improves moisture and hydration of the skin, leaving a visible lift-up feeling.
With a charge time of just two hours, three-level temperature adjustment to suit user preference, a skin sensitivity sensor, automatic power off and complete with a smart stand that will fit into your bathroom interior with ease, the Advanced RF Facial Device EH-XR10 is the latest addition to the Panasonic Beauty range, delivering effortless premium beauty results.
The Panasonic Advanced RF Facial Device EH-XR10 is available from Panasonic Direct, Harrods, Current Body, John Bell & Croyden and Cult Beauty priced at SRP £449.
Part of the Mookie Toys family, manufacturers of Swingball, TP Toys has been making children's play equipment for 60 years.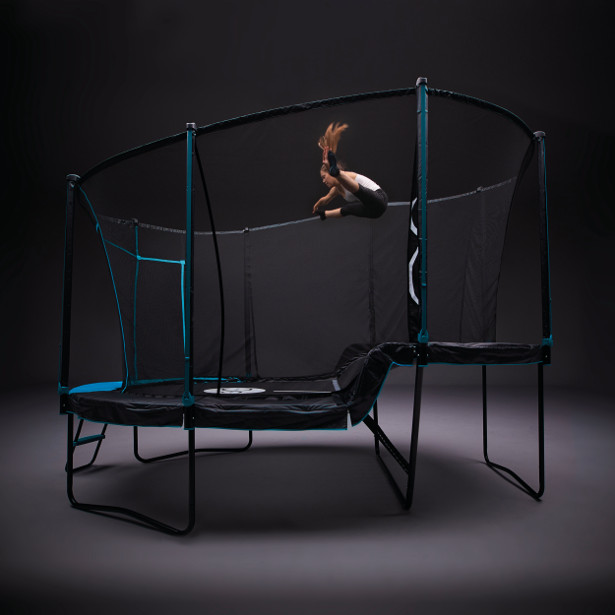 Innovation has been key to the success of TP Toys, as well as their commitment to providing high quality activity toys for children that you won't find from other manufacturers. From multiple award-winning ranges, to traditional climbing frames and swing sets, TP Toys are designed to last and have been a family favourite for over half a century.
A recent survey commissioned by TP Toys revealed that children are spending less time outside than before, with nearly two-thirds of children (61%) spending four hours or less outside per week. With innovation at the heart of the business, TP Toys aims to inspire play and encourage children to run around outdoors to aid both learning and social skills.
This summer TP Toys launched the TP Infinity Leap 2 level trampoline. A world first, this trampoline has two levels with linked horizontal bounce zones. The YOYO enclosure system is completely unique to the trampoline, allowing adults to put and take down the trampoline in less than a minute. Taking your trampoline skills to the next level, the TP Infinity Leap uses a dual suspension solution that increases rebound, adding extra lift to every bounce.
For thrilling, reliable and innovative outdoor toys, TP Toys is the perfect destination for every need to make your garden more exciting this summer.
Soaring Frog Leggings… "The clothing is so comfortable I have to admit, as someone who never wore leggings before, I can't take them off." Artist Barbara Ferrier.
FACEBOOK | INSTAGRAM | YOUTUBE
Soaring Frog apparel, is a clothing design company. It began when Stuart designed leggings based on his wife Barbara's paintings. The video, another facet of Stuart skill set features their three daughters wearing the leggings. To see more of Barbara's painting > www.barbaraferrier.com/oceanescapes. Stuart has expanded the line to include his photography also.
When you're off the field it's important to be comfortable and feel good in your skin. At Soaring Frog, we appreciate you work hard to support your team and know you deserve to feel good in your clothes. Soft and silky with enough flexibility to fit your body exactly right. Eye catching design. Men's and Women's styles available. Enjoy.
The New Pram with Star Quality
Introducing Pacific Autograph from Silver Cross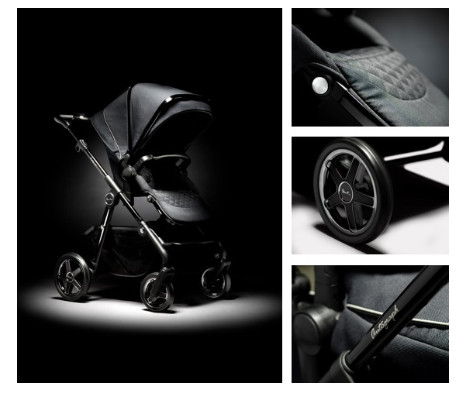 Statement style meets standout luxury for Silver Cross' latest travel system.
New for autumn 2019, Pacific Autograph is a premium new pram designed for fashion-conscious parents, available in two stylish colourways – Ink and Bronze.
With hints of Hollywood glamour and early 50s chic, the exclusive twill weave fabrics have a soft sheen to match the sleek high-gloss chassis.
A striking new wheel design features a blend of matte and gloss for a lustrous finish that catches the light as parents stroll.
The beautiful detailing continues with a two-tone effect handle and bumper bar, each crafted from leatherette with a patent under-panel, adding to a feeling of glamour.
Patent leatherette piping, signature metal plaques and an etched Autograph logo perfect the look, elevating the sense of luxury.
Autograph four prams 1.jpg
RRP: £950
www.silvercrossbaby.com
Brew-Bacca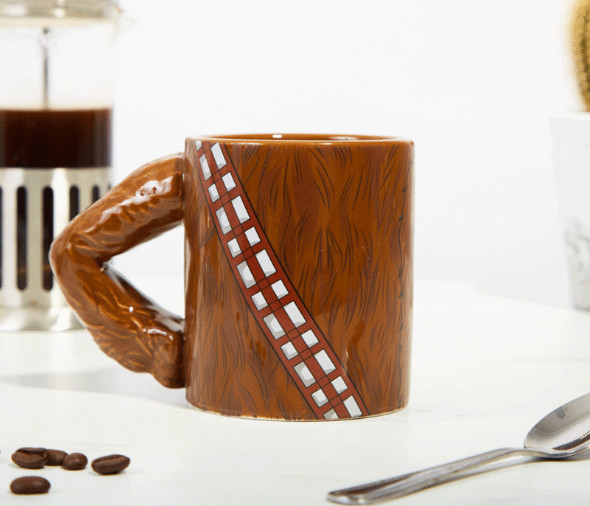 Sorry the pun literally made itself. Whether you like a storm (trooper) in a teacup, or a strong brew, this is the mug for you. Feel the full force of glorious tea, wherever you are. If you like your tea on the dark-side or a little milky way on the light-side this official licensed Star Wars Chewbacca mug is perfect for you daily dose of tea….or coffee.
This cool concept is from the design guru's Meta Merch and this sure fire collectable looks the part in any kitchen, in any galaxy. It's a fact, Tea tastes better in a Star Wars mug. So whatever fancy tea your sipping, brew it in this intergalactic Chewbacca mug and the rest is history.
The handle shaped like an arm is something else, stunning and unique. The hairy and furry Chewbacca is guaranteed to leave no hairs in your tea. Slurp if you must, but this mug is the best in the galaxy.
The Meta Merch Chewbacca Mug cost £9.99 from Firebox.com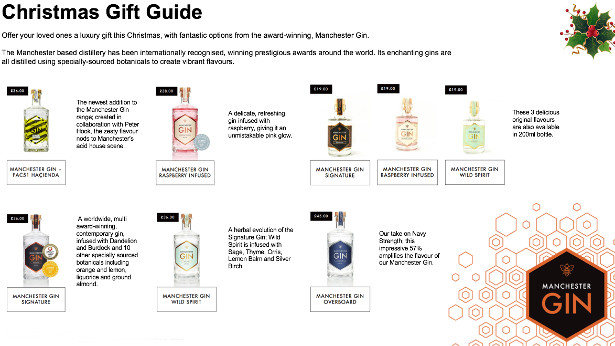 CREATE THE PERFECT FESTIVE DRINK THIS SEASON WITH
RAMSBURY'S CHRISTMAS HAMPERS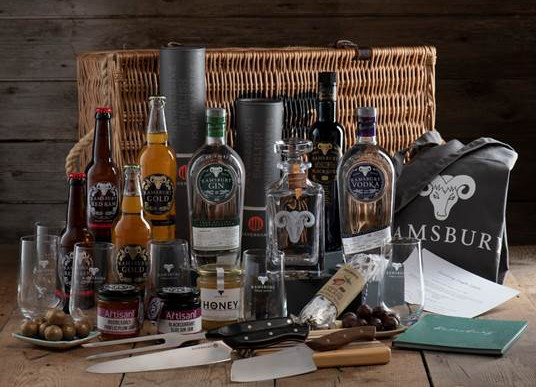 Ramsbury Christmas Hamper
RSP £90 (2 X 70cl, 40%ABV) Available from the Ramsbury website.
Create the perfect festive drink this season with Ramsbury's Christmas Hamper which includes a bottle of Single Estate Gin and Vodka, two serving glasses and a stirring spoon. The hamper also includes a voucher for two to tour the single estate distillery and craft brewery – an opportunity to try Ramsbury's award winning drinks and learn more about the estate's sustainable distilling and brewing process.
Ramsbury Estate Christmas Hamper – for the drinks connoisseur
RSP £2,150 (2 X 70cl, 40%ABV) Available from the Ramsbury website.
The perfect gift for a drinks connoisseur this Christmas, the Ramsbury Estate Christmas hamper includes a bottle of Single Estate Gin and Vodka, two bottles of Ramsbury Gold Ale and Red Ram Craft Lager, six highball G&T glasses, hand engraved Royal Brierley Rams Head Decanter, artisan kitchen slow gin jam and plum jam, Ramsbury Black Gold Extra Virgin Rapeseed Oil, Ramsbury Honey, Coco Chemistry Ramsbury Gin Truffles, Ramsbury Vodka Raspberry Caramels, Peanut and Caramel Chocolate Salami and a Paul Swan Handmade G&T Chopping Board. To complete the hamper, also included is a gift voucher for a private tour for two of the Ramsbury Distillery and mini break for two at The Bell at Ramsbury, including two nights with breakfast and a three-course dinner with drinks.
Hövding. Essentially,the world's first airbag for cyclists. Think no helmet but alternative, edgy collar that provides 8x more protection!

Latest version launched this month, Hövding 3, with incredible upgraded features that would be perfect for a Christmas gift for loved ones. Not only is the Hovding the safest cycling protection on the market, it also comes with unique covers making it a fashion statement of its own letting cyclers sleigh in their lane this holiday season.
A few of Hovdings key new features:
· Advanced airbag technology with 0.1 second deployment in the event of an accident
· Improved built-in algorithm that reads your cycling movements 200 times per second, providing a more accurate and safer riding experience
· A mobile app with improved Bluetooth technology that works with Hövding 3: the app can track battery life and the distance you travel and compare this to other ways to move around the city (how much money saved, favourite routes etc.)
· A built-in In Case of Emergency (ICE) function: When Hövding is deployed, a message is sent directly to your ICE notifying of an accident and latest location
· A free-sized adjustable collar, making it more seamless and comfortable than ever
· Extended battery life, up to 15 hours of active cycling
Hövding 3 is now available at £249/pp, and can be purchased online (with free shipping and delivery in the UK) or at select retailers nationwide. Can you really put a price on your life?
KODAK SMILE Classic Instant Print Digital Camera: Classy Prints in a Classic Package – £149.99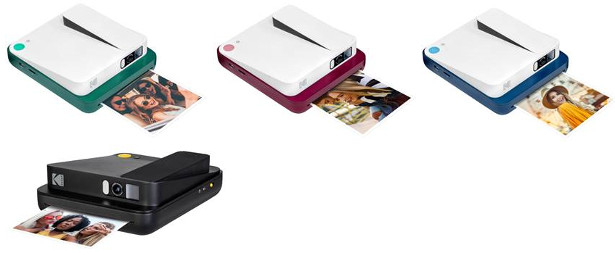 The KODAK SMILE Classic combines the contemporary technology of instant printing into a retro camera body for a nostalgic look and feel with modern features. The camera is equipped with a pop-up viewfinder, an automatic single strobe flash, a MicroSD card slot, a 10-second time and AR capabilities. The 3.51 x 4.25-inch KODAK ZINK® Sticky-Backed Photo Paper prints instantly from the camera after a picture is taken. You can also print pictures from your smartphone by connecting it to the camera via BLUETOOTH Technology and the free KODAK Instant Print Companion app. Before printing, the images can be edited and enhanced in the app, as well as embedded with a 30-second video using the camera's AR feature for some added fun. The video can be viewed using the app.
FEAST YOUR VEGAN EYES ON THIS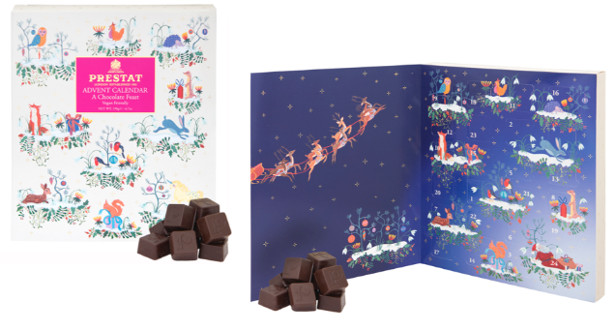 The inevitable Christmas countdown has well and truly begun… the cold weather is upon us, gift ideas are everywhere, and best of all… advent calendars are starting to be stocked!
Make your countdown even sweeter this Christmas, with the fabulous Vegan Advent Calendar from Royal Opera House shop.
Beautifully designed and filled with 24 deliciously-flavoured dark chocolate cubes, including raspberry, Cocoa Nibs and Roasted Almond, this advent calendar really is a luxe treat to start the holidays with!
Advent Calendar – £19.50
Royal Opera House shop – shop.roh.org.uk
Great Goddesses: Life Lessons From Myths and Monsters
By Nikita Gill
£12.99 | Ebury Publishing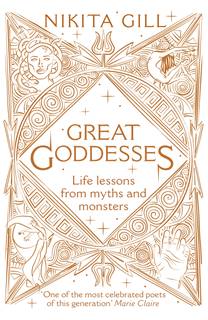 Vividly reimagined and beautifully illustrated, Nikita Gill, one of the most celebrated poets of our generation, takes us through the mythology of ancient Greece – from the potent venom of Medusa, and transformative sorcery of Circe, to the rising up of Athena over Olympus. In this gorgeous collection perfect for Christmas, Nikita weaves old and forgotten tales of might, fury and love into something new – a timely feminist inspiration for modern women.
Breeze-Wind was created by VELVAN's Co in Washington, DC.
Breeze-Wind is New one piece unisex winter accessories. Protects you from those late fall chilly breezes, winter gusty winds and blasting cold days. Uniquely design with six adjustments comes in four colors & sizes. Breeze-Wind isn't just an adult unisex winter accessories it's suitable for junior, missy and plus sizes. Breeze-Wind may be worn by all the working class commuters using local public transportation, outdoor worker such as school guards and winter sports goer all can enjoy the flexibility its stylish positioning warmth and convenience Breeze-Wind provides. Breeze-Wind is a conservative one piece uniquely designed unisex winter accessories. That is more efficient in giving all the traditional coverages to the chest, neck, and to under the eyes. (Unfolds to a U opening for viewing and a 3/4 wrap to temple to temples) than most conventional winter accessories. Traditional provides customer the convenience of having flexibility to adjust Breeze-Wind in any of the traditional positioning during late autumn through winter season then most winter unisex accessories. Breeze-Wind uniquely designed to wraps in six positions with Velcro fastens the unique features of The Breeze-Wind include its U-shaped top allow for visual viewing, gives circular protection from Temper to temper, with a double layer of warms for the face and neck and tuxedo tails that protect the Chest. The advantages of Breeze-Wind are it eliminate the need for two separate wraps for the Face and neck, lumpy neck ties, and loose garment that don't stay in place. Breeze-Wind Mote is "Once You Wrap the Breeze-Wind, It Doesn't Drop like Other Garments." A Bigger advantage of Breeze-Wind is it provides style and protection for all the fall and winter Conditions other than rain.
LaMarriia's new St. Almond Lait Bars are the perfect lotion-alternative body bar for any on-the-go man. Formulated with all-natural, cruelty-free ingredients, the St. Almond Lait Bar exudes a minimalistic fashion towards keeping a moisturized skin glow for 12+ hours.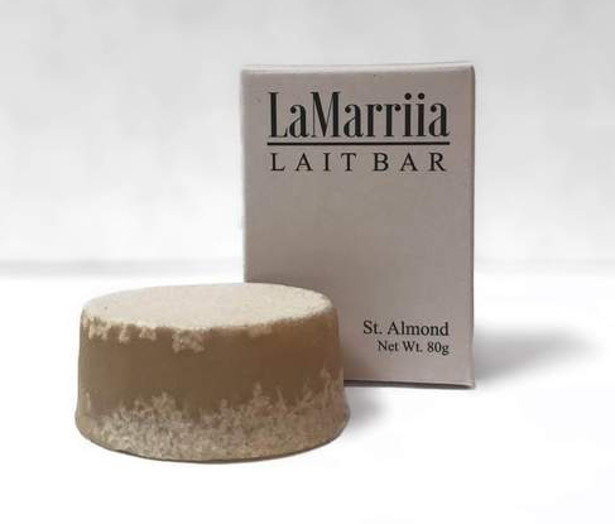 Website: www.lamarriia.com
Price: $20
Social media/s:
www.instagram.com/lamarriia
www.facebook.com/lamarriia

Think Outside The box >>> Rheos Gear Floating Sunglasses #innovation / see more @ www.rheosgear.com … also anti-fog coating.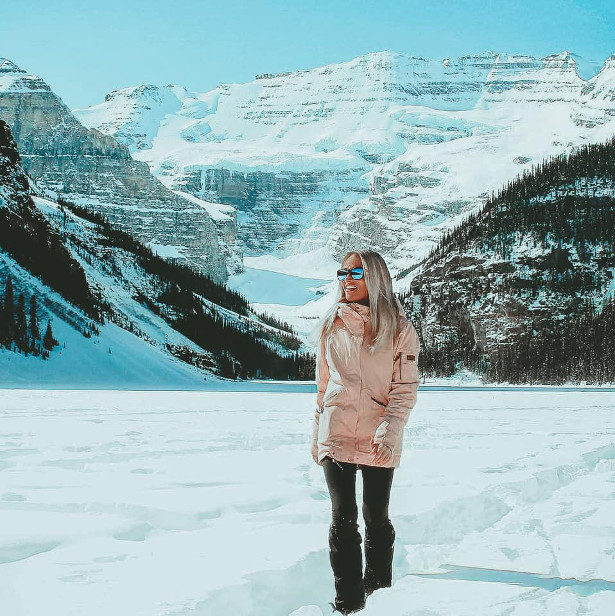 Rheos Gear Floating Sunglasses
Floating Sunglasses
When looking for items to include in your holiday gift list, please consider Rheos floating sunglasses!
Rheos shades are comparable to top brands in both style and quality, but have the added advantage of floating in water! Their lightweight frames have premium polarized lenses that include an anti-scratch, anti-fog coating so that you will always have a clear, 100% UV protected view. Priced at just $50, their shades are designed to meet performance needs without the designer price tag.
Check out their full collection of floating sunglasses at www.rheosgear.com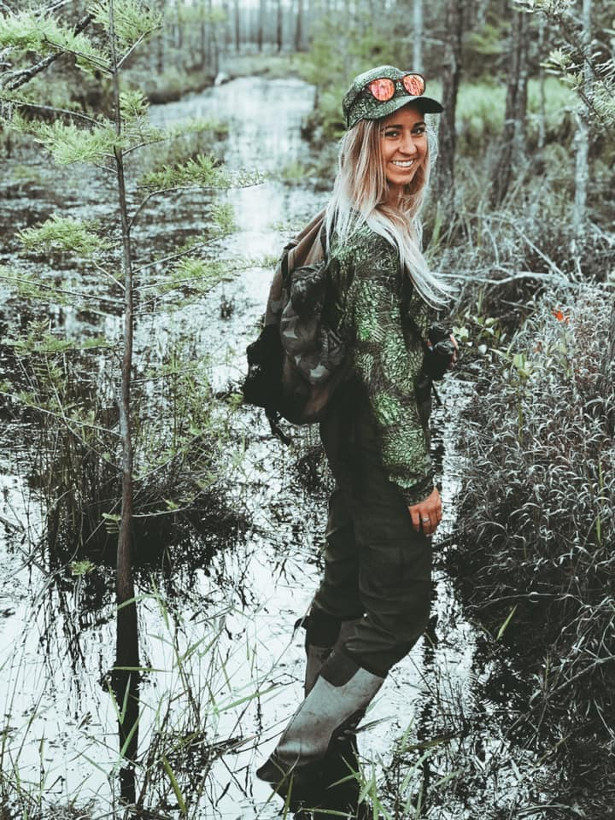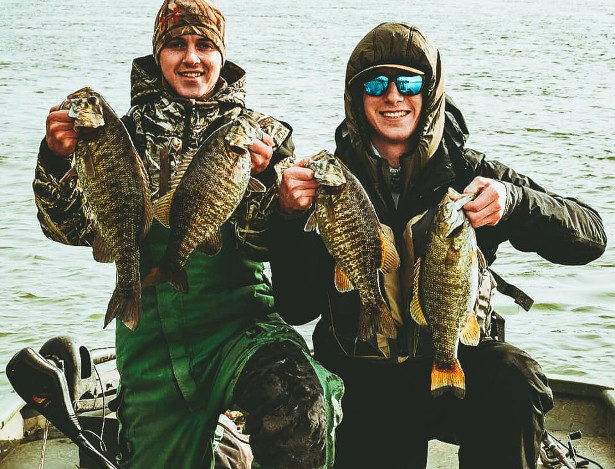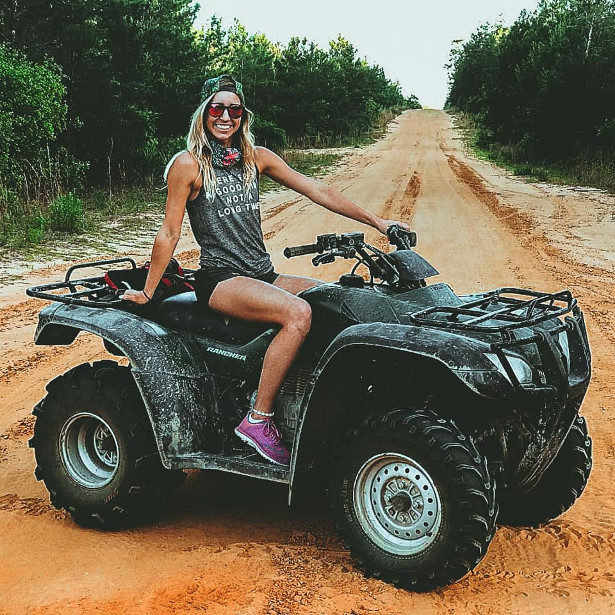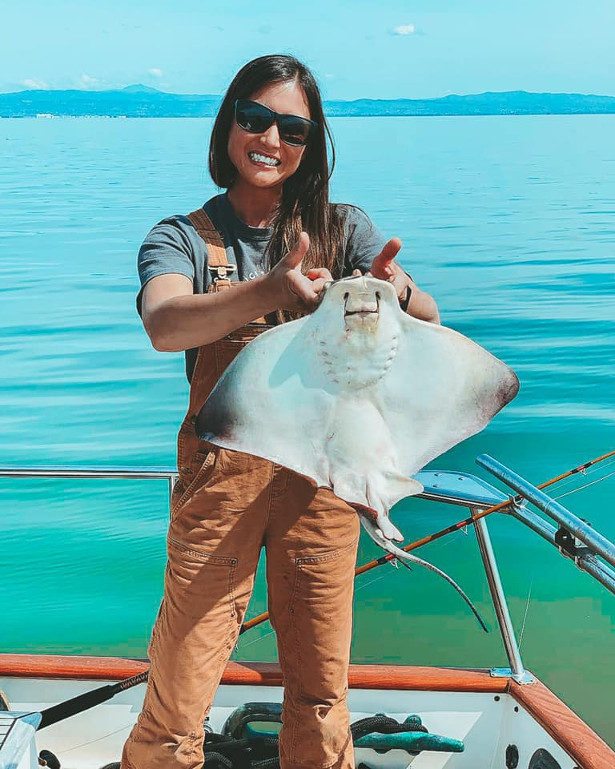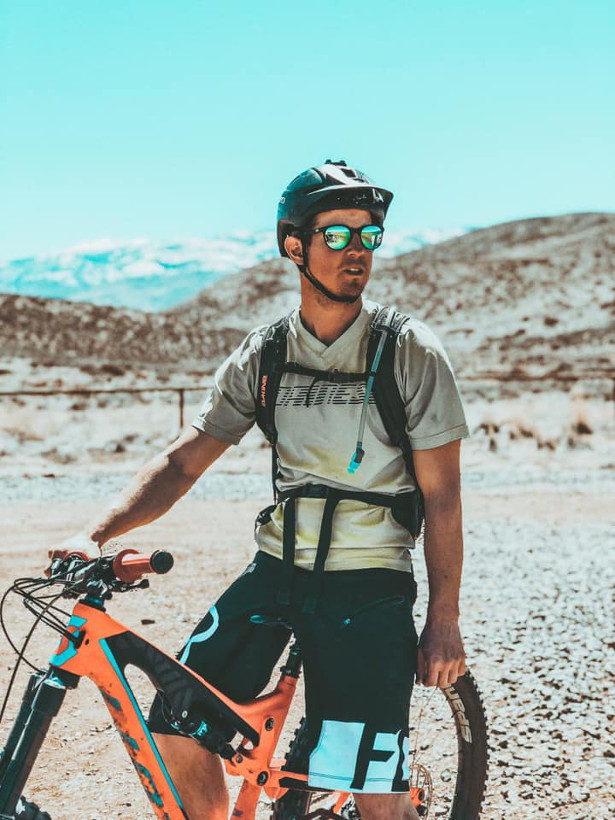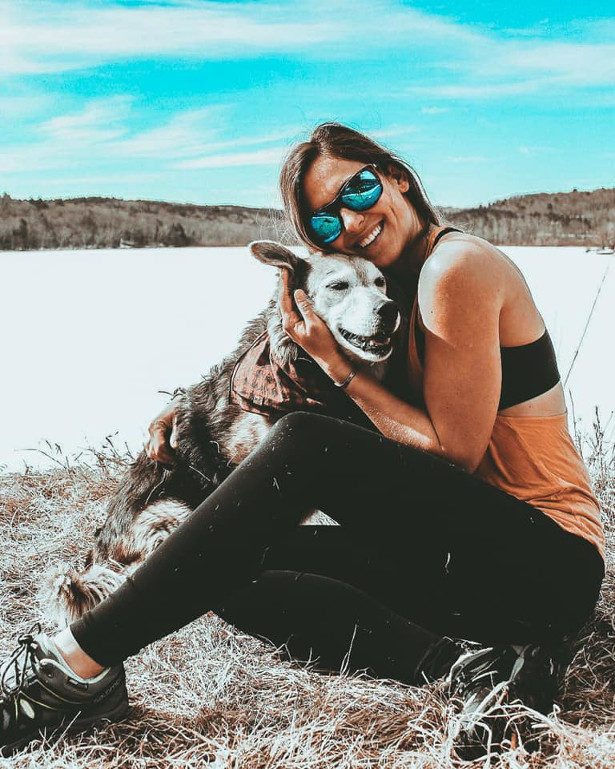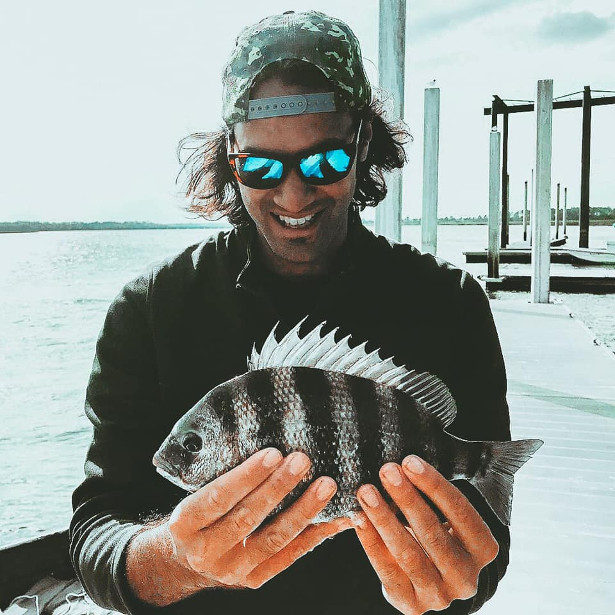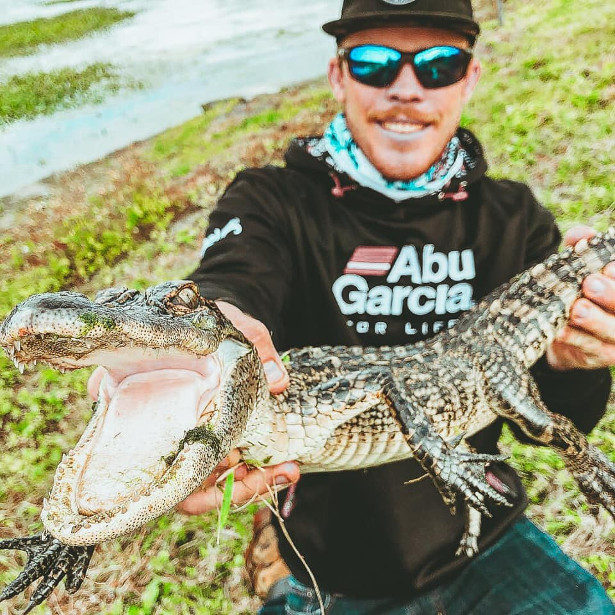 The Brewing America IPA Beer Glasses and their hydrometer kits are a great addition to gift baskets!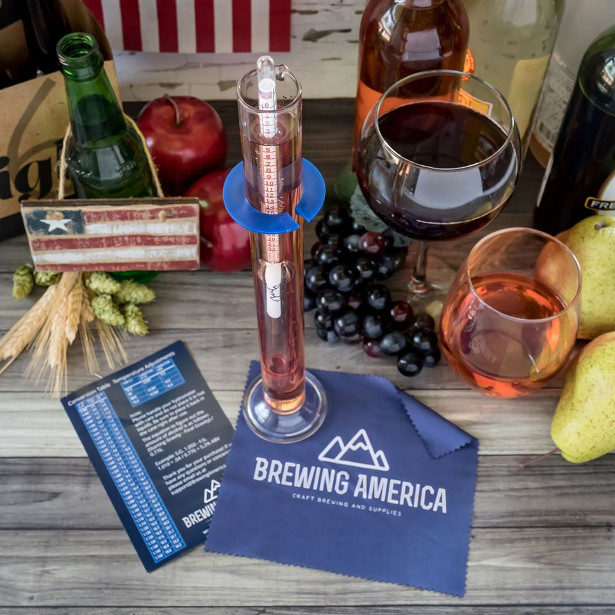 TWITTER | FACEBOOK | PINTEREST | INSTAGRAM | YOUTUBE
Brewing America, are a brewing supply manufacturer with a focus on hydrometers and beerglasses. They manufacture hydrometer kits for both Brewing and Distilling and beer glasses with distribution direct to customers via their website, Amazon, Ebay and soon Walmart.com. The Brewing America IPA Beer Glasses and their hydrometer kits are a great addition to gift baskets!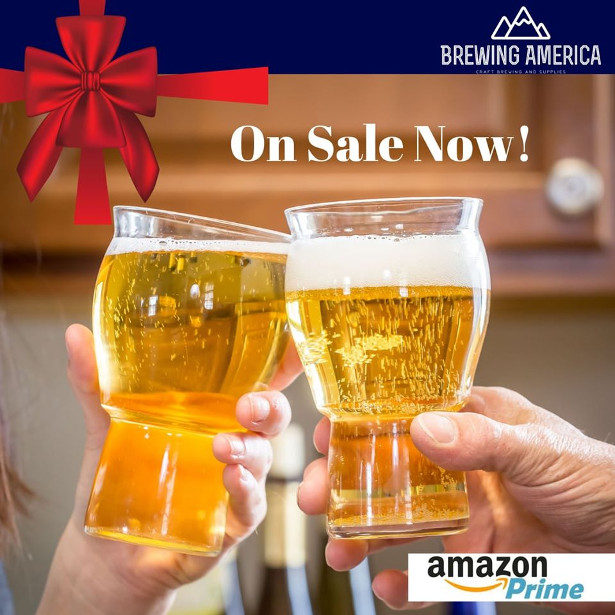 Brewing America Beer Glasses make a great gift because they are high quality, useful, unique and funny and new this year (2019)! They are designed for beer lovers because of their unique shape and nucleation in the bottom of the glass that keep the bubbles and aroma coming, to enhance the enjoyment of hoppy and flavorful beers, especially IPAs. They are funny because of their Trademarked logo, The Muffin Top. What happens when guys become dads…..a muffin top shape seems to appear over the years. Why not make the obvious funny?!
Brewing America also have the highest quality hydrometer test kits available to home and small brewery users. So if dad is a home brewer, then he should really be gifted with this upgrade!Why? Because we designed a solid, borosilicate glass test jar perfectlysized, to waste less brew on tests, and easier to read through and paired it with American hand-blown hydrometers that are N.I.S.T. traceable, meaning they are based on a certified model. Brewing America calibrate and inspect their pieces twice to ensure quality. They improved packaging for safe delivery and customer's long-term storage. All this is backed by their personal customer service, great instructions and willingness to help brewers and distillers.
Brewing America are proud they have improved the home brewing testing industry and brought manufacturing back to America. They are a certified Service-Disabled Veteran-Owned small business.
Please check out their website www.BrewingAmerica.com to see products. Brewing America just released their Precision Hydrometer (primarily used by beer brewers) but all of their hydrometers are top-notch!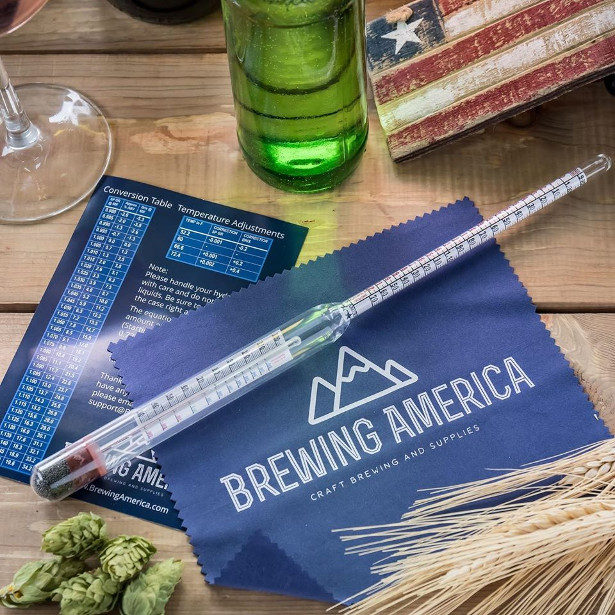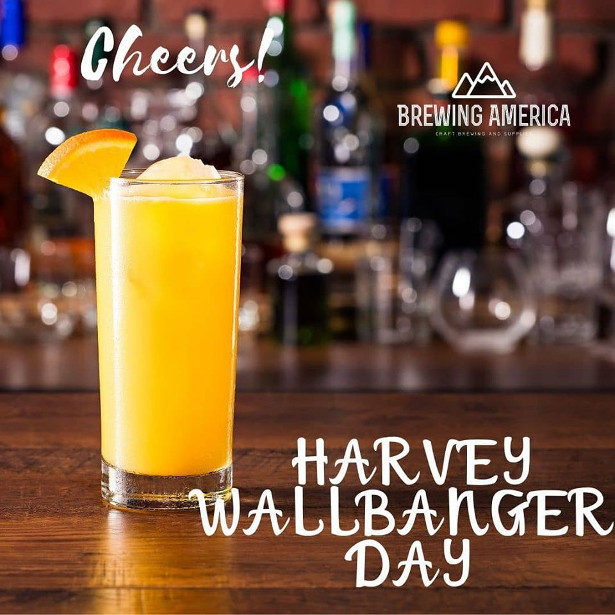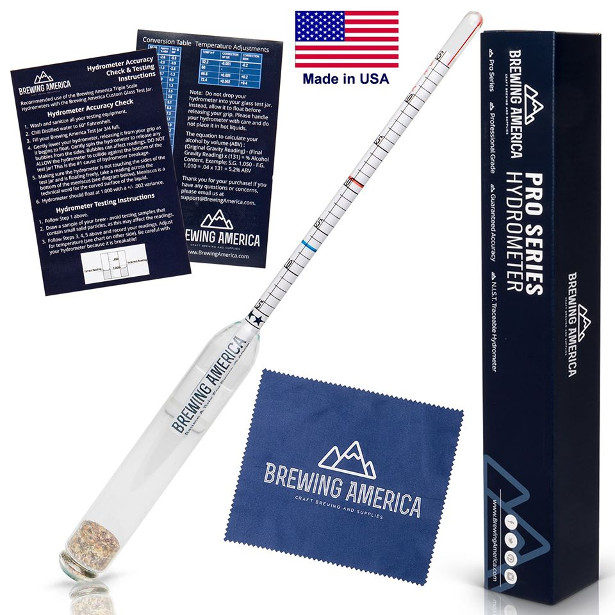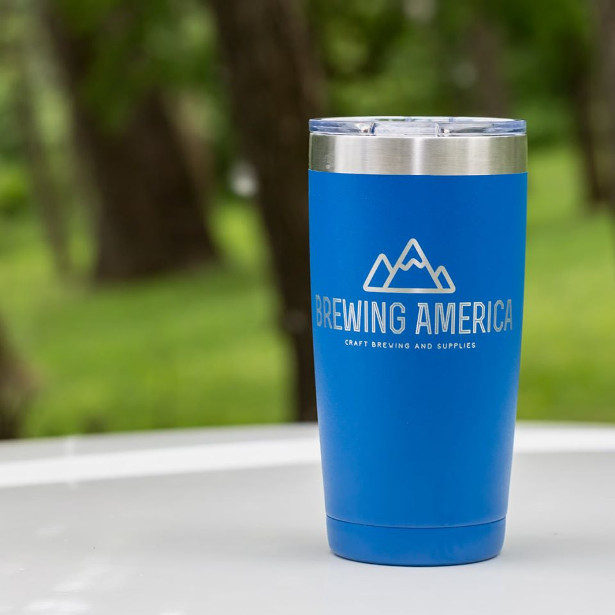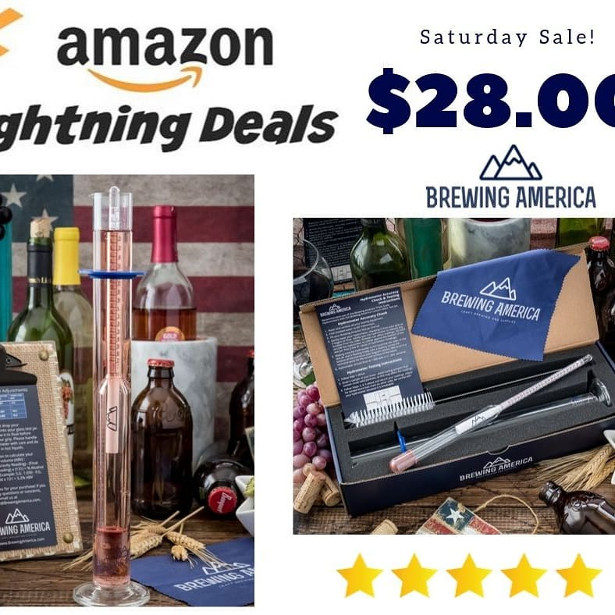 Chalkboard Shoes by Baby Says® are the ultimate gifts for baby showers, pregnancy announcements, gender reveals, new parents, and even decor!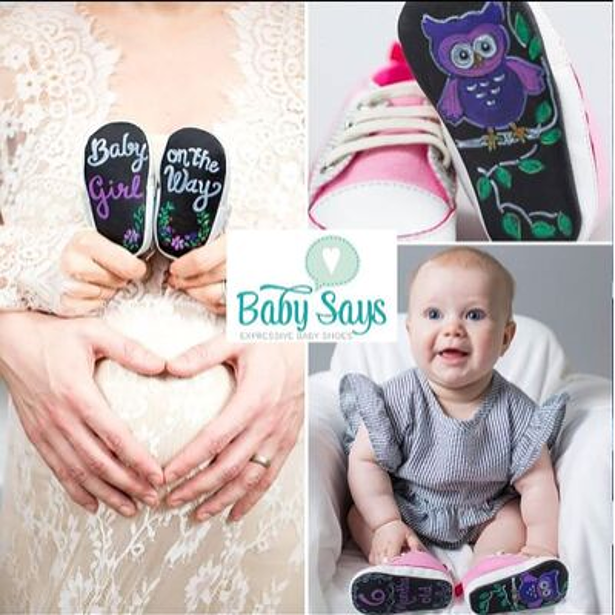 FACEBOOK | TWITTER | PINTEREST | INSTAGRAM
Chalkboard Shoes by Baby Says® are the ultimate gifts for baby showers, pregnancy announcements, gender reveals, new parents, and even decor! You will love these baby Chalkboard Shoes because:
The chalk markers are safe, non-toxic, no smearing and no dusty mess!
You get 2-for-1: stylish baby shoes with an innovative chalkboard sole for sharing expressions, drawings and thoughts.
Older siblings can participate and bond through art.
They are a unique maternity/baby photo prop and baby gift
Write, erase, repeat!
The Baby Says Chalkboard Shoes were at the Market @ Macy's Hillsdale earlier this year, as well as the Toy Fair NY, ASTRA, a JPMA Innovation Award Finalist, and the Reader's Choice Top 3 for baby footwear by Baby & Children Product News.
Show off what your baby is "saying" on these social media enviable shoes with the hashtag: #WhatDoesYourBabySay
You can learn more and order your pair today at www.babysays.com. Retail: $29.99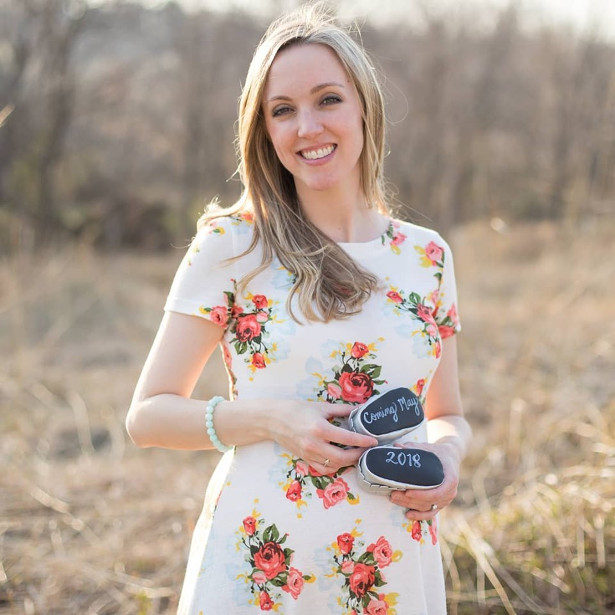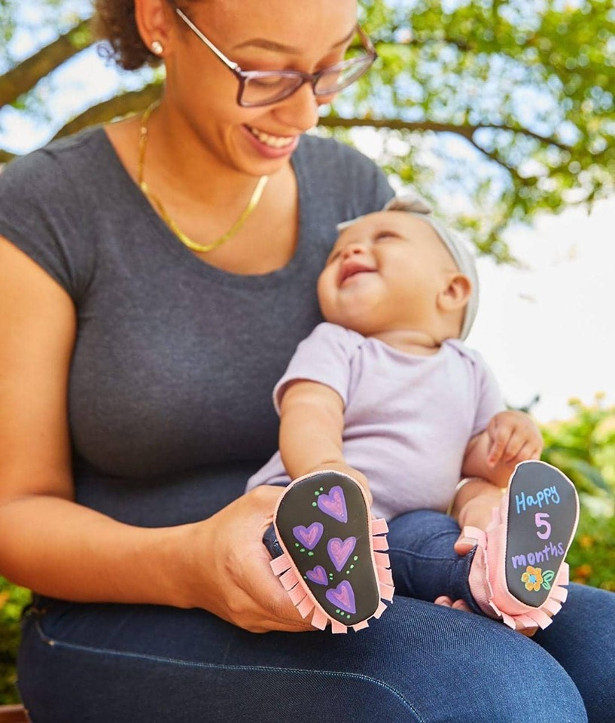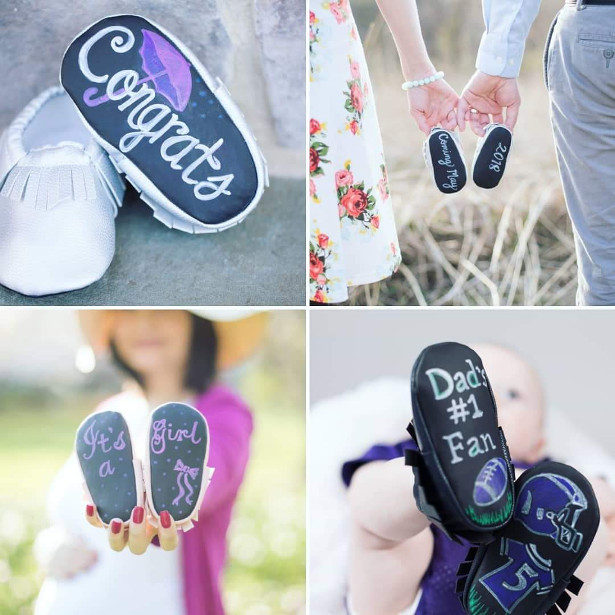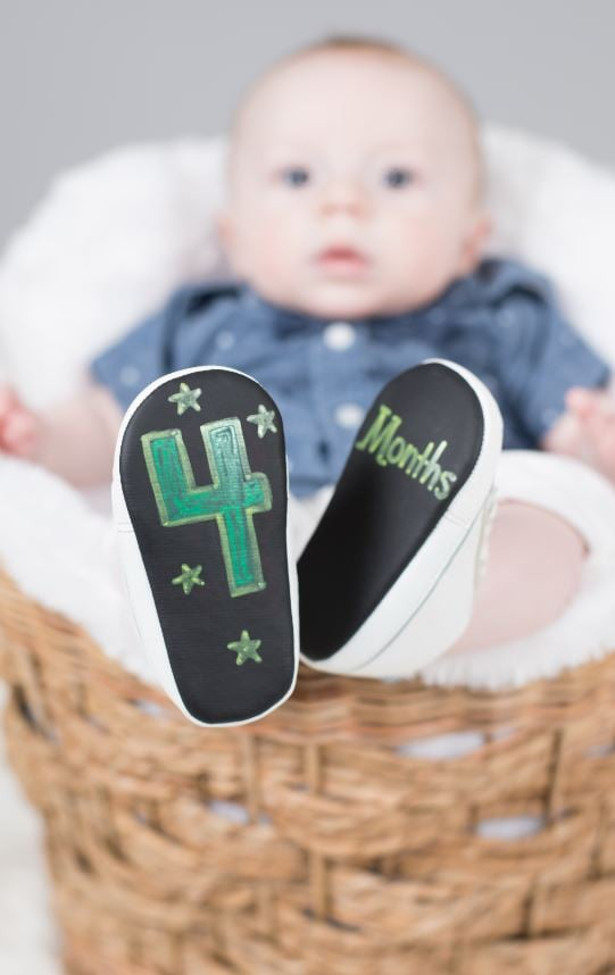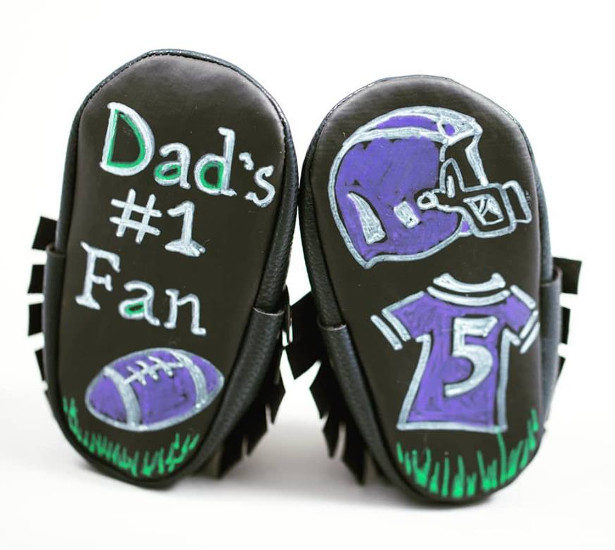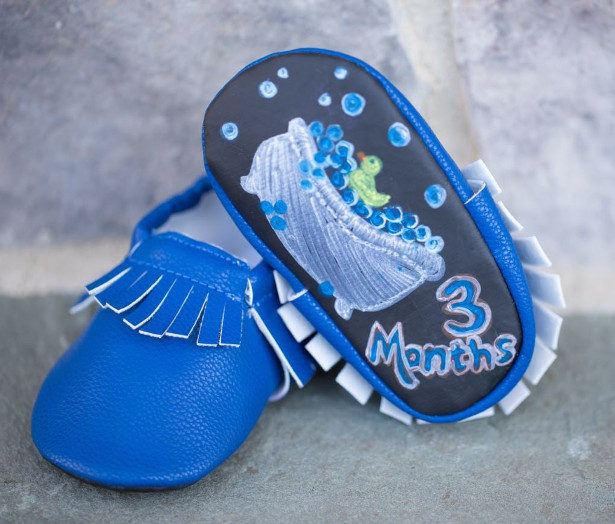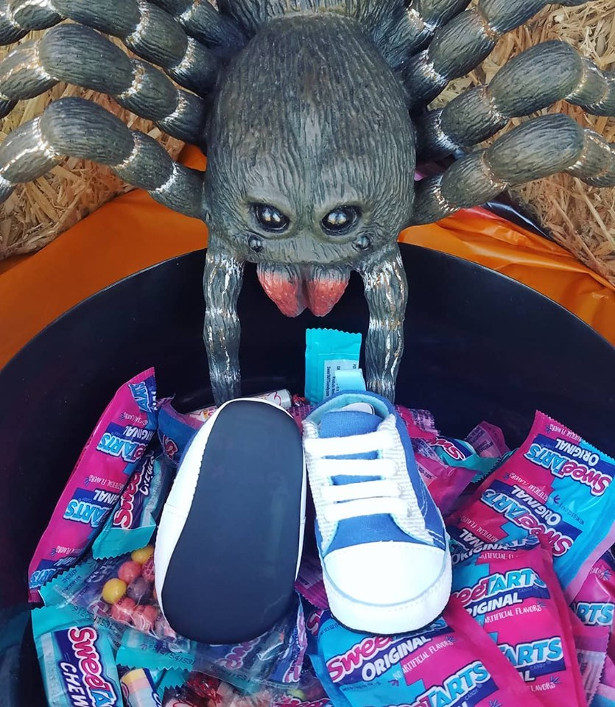 Dollar Tea Club.
So neat! After all, what's better than receiving new flavors of tea in the mail for just a few bucks a month?!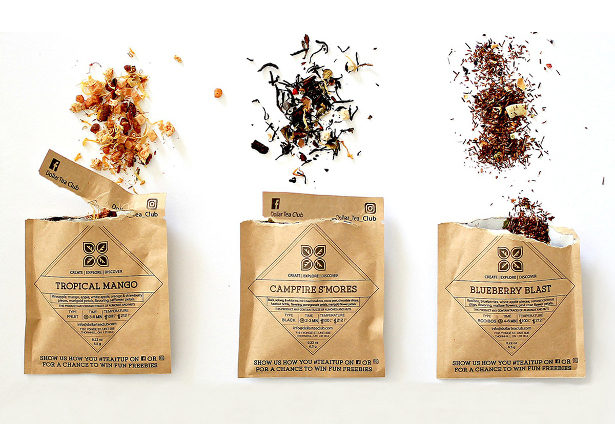 FACEBOOK | INSTAGRAM | TWITTER | PINTEREST
Dollar Tea Club is a loose leaf tea subscription that takes it's members on a journey to explore the world of loose leaf for $1/month.
Dollar Tea Club is on a mission to make exploring the world of tea fun and affordable for everyone.
Explore the world of loose leaf tea.
What is Dollar Tea Club?
Well, for less than $1/day, we'll send premium loose leaf tea right to your door.
Why join the club?
– Get amazing tea every month (#never-be-without-tea)
– Get 3 free samples with every order
– No hidden costs. No membership fees. GuaranTEA'd
– We only purchase ethically grown, direct trade tea
– All of our prices include shipping, handling & applicable taxes
– One time, we rescued a kitten from a tree
Interested? Learn more at
www.DollarTeaClub.com
Products
Premium Loose Leaf Teas
Black Tea
Chai
Green Tea
Oolong
Herbal Tea
Flavored/Flavoured Tea
Ice'd Tea
Spoons
Infusers
Tea Accessories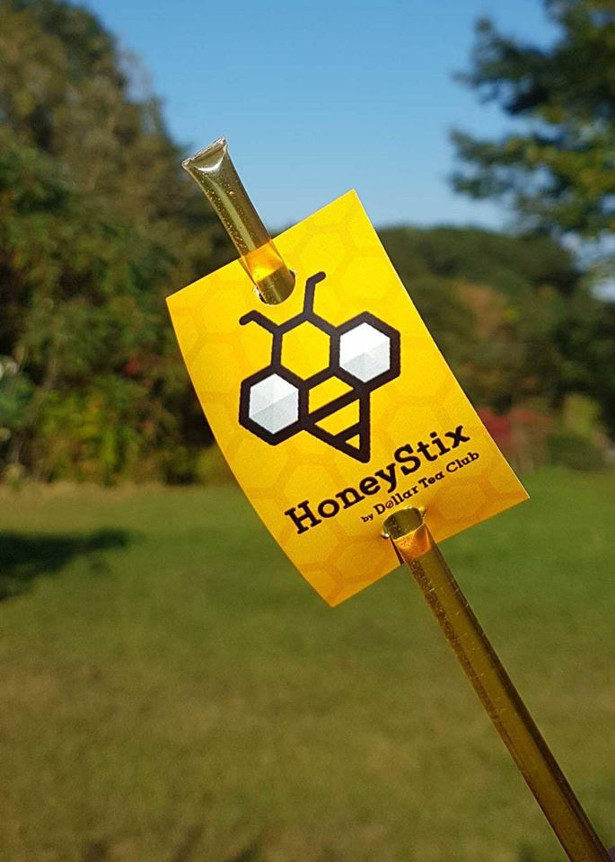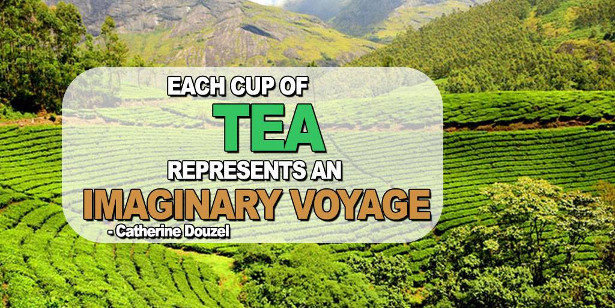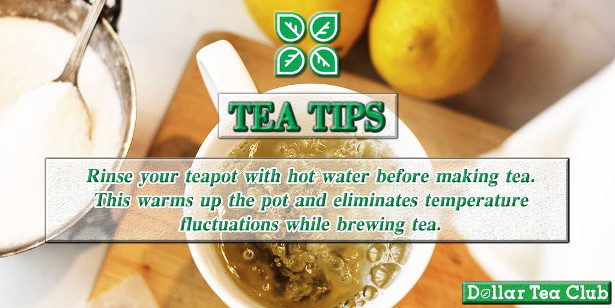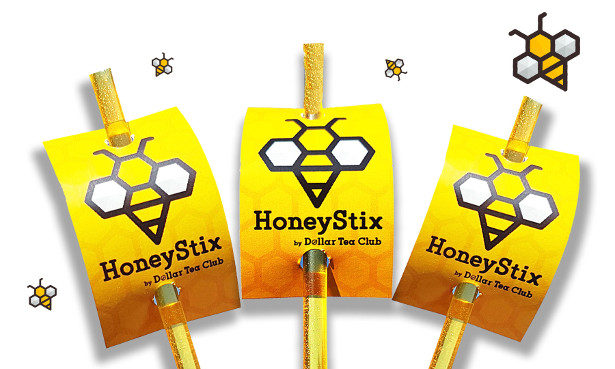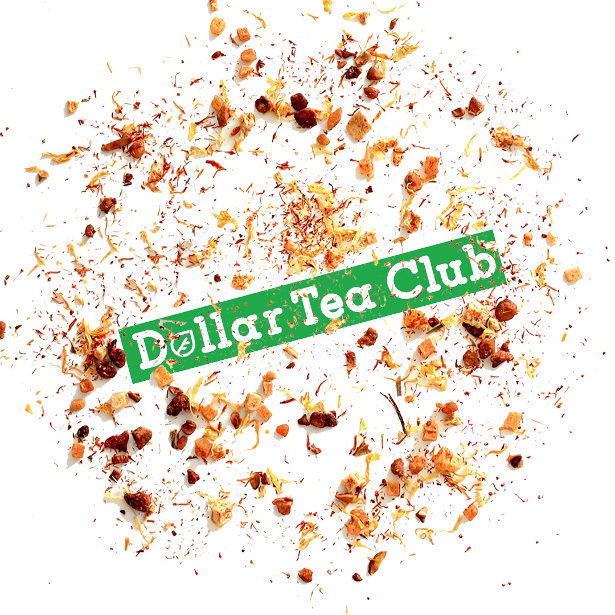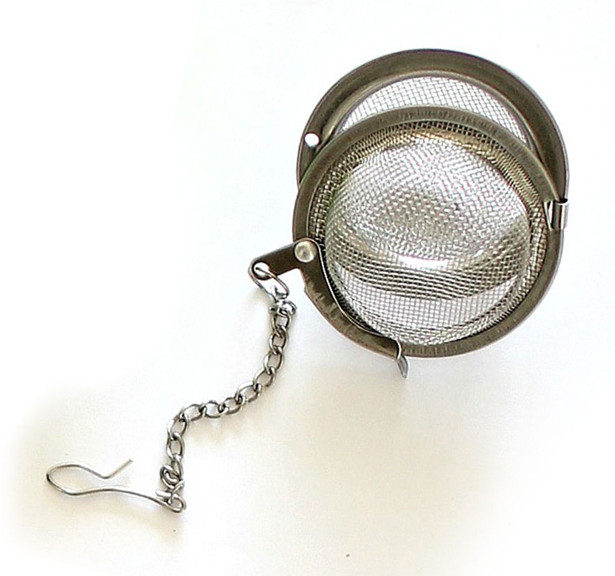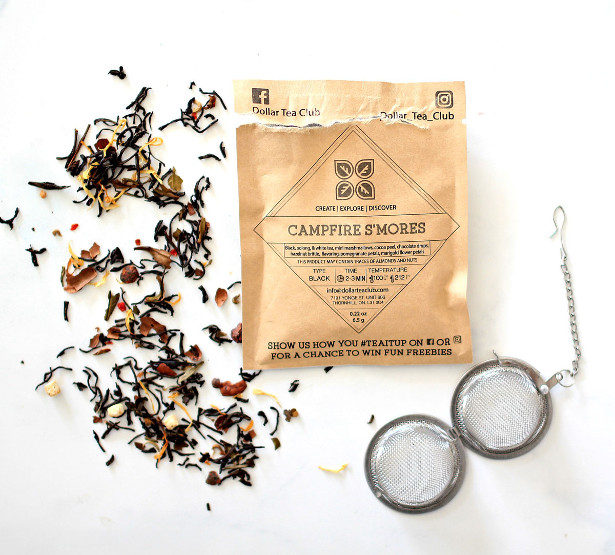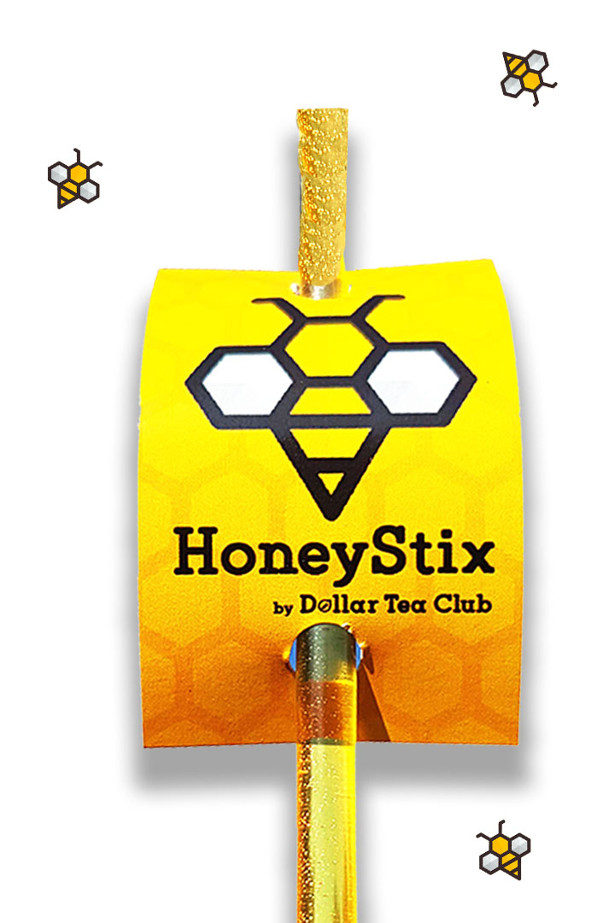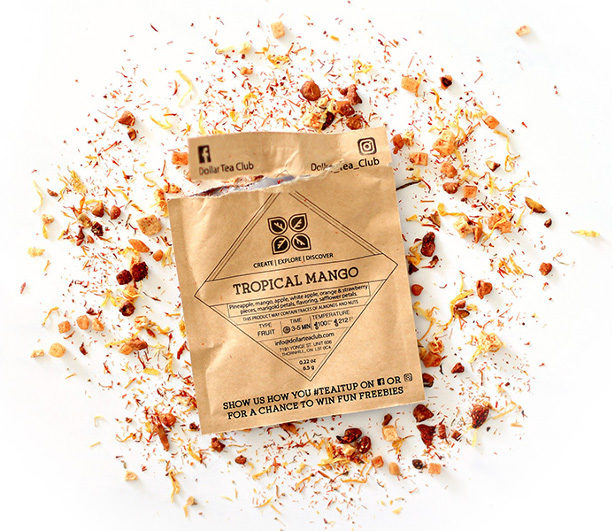 The Perfect Gift For That Busy Person… You;ve Always Been Thinking What Will Iget Them >>>> Nomader® Collapsible water bottle >
The uniquely portable and reusable Nomader® Collapsible Water Bottle makes travel hydration easy and sustainable by taking up minimal bag space, and eliminating the need for wasteful single-use bottles. Designed with a flexible BPA-free silicone body, the reusable Nomader® bottle can be rolled-up and stashed away when not in use, yet it's as comfortable to drink from as a hard-sided bottle. This innovative travel water bottle features a patented leakproof cap, an ergonomic carry strap, and a wide mouth for easy cleaning. Additionally, the 22oz capacity (tops off at 25oz) bottle is freezable, heat resistant, and backed by a lifetime warranty. Affordably priced and available in a variety of stylish colors, the Nomader bottle is the perfect stocking stuffer.
For more info: www.nomader.com
US Amazon store : www.amazon.com/nomader
UK Amazon store : www.amazon.co.uk/nomader
Goal Crazy Undated Planner – 90 Day Guided Journal, Weekly Organization, Productivity Habit Tracker, Inspirational, Life Setting, Black Leather, Almond Pages
by Goal Crazy >> On Amazon & www.goalcrazyplanners.com
TWITTER | FACEBOOK
ACCOMPLISH MORE: Do you have big goals and dreams of things you would like to achieve? This life changing guided planner & journal will give you the structure you need to achieve your goals and become a more satisfied and happier you!
INCREASE PRODUCTIVITY: Want a simpler way to organize your day? Use the minimalist approach to prioritize and plan your days & weeks quickly to get more done.
BE HAPPIER: Using gratitude journaling and affirmations, improve your attitude and mindset to bring you more happiness into your life. Great for women and men!
TRACK YOUR PROGRESS: Have you tried writing your goals in the past and not gotten the results you wanted? Using the built-in tracking system, track your wins to make sure you are taking the necessary actions needed each day.
EXPERIENCE THE LUXURY: Notes section in back to capture ideas. 100 gsm thick, almond paper for bleed free writing.Three bookmarks for quick easy organization. Elastic strap for contained carrying.
Many of the worlds most successful individuals were called crazy, what will they call you?
Goal Crazy Planner is designed specifically to help you go out and achieve your goals, no matter how crazy they seem. After interviewing and studying successful individuals, one of the common characteristics found between them was that they were literally CRAZY! Honestly! They had HUGE goals and were obsessed with achieving them. After realizing this, the Goal Crazy Planner was compiled. It includes strategies to discover your dreams, break them down into goals, and create daily habits and routines that will get you there.
What does CRAZY mean?
Being CRAZY has three parts:
1. Be CRAZY about your goals: You aren't going to reach your goals by "going with the flow." Be determined. Be persistent. Be obsessed… and be CRAZY about reaching your goals!
2. Take CRAZY action: How many people do you know who talk about doing things but never do them? DON'T BE ONE OF THESE PEOPLE! Be the person who isn't afraid to take risks, push their comfort zone, and take HUGE action to get the job done. Be one of the CRAZIES!
3. Live a CRAZY life: Life is meant to be enjoyed. Go on adventurous trips, start large companies, or have 12 kids! Whatever your dream is, DO IT! Do something CRAZY!
How the Planner Works
The planner has two parts:
The first part is a crash course that will help you realize where you are in your life now and where you want to go. It will teach you how to discover your goals and build a plan to achieve them.
The second part is the actual planner that will guide you to put this plan into action. It will break down your goals into monthly, weekly, and daily steps. Most importantly, it will track your progress and give you accountability to follow through on your goals. It will become your coach.
This will only serve as a coach…it is up to YOU to make it happen!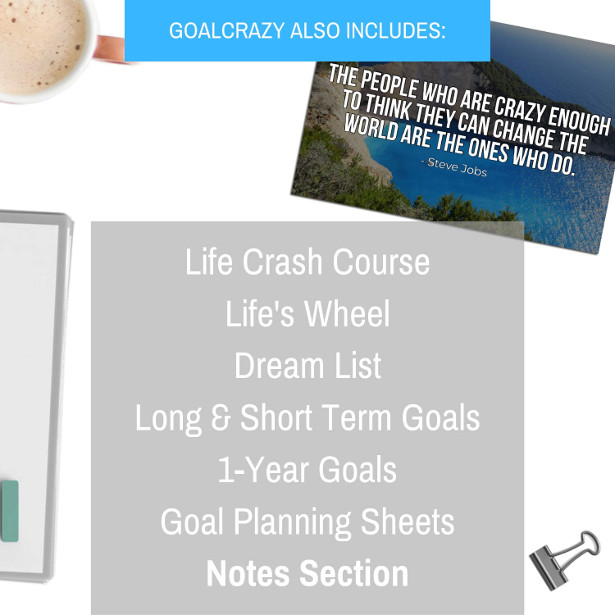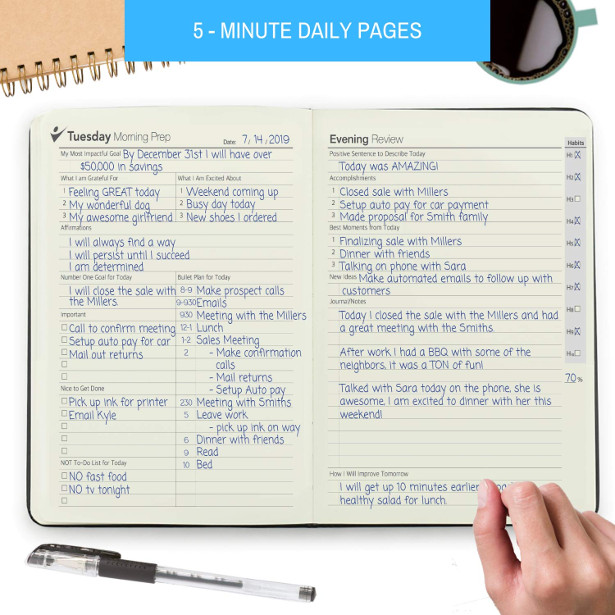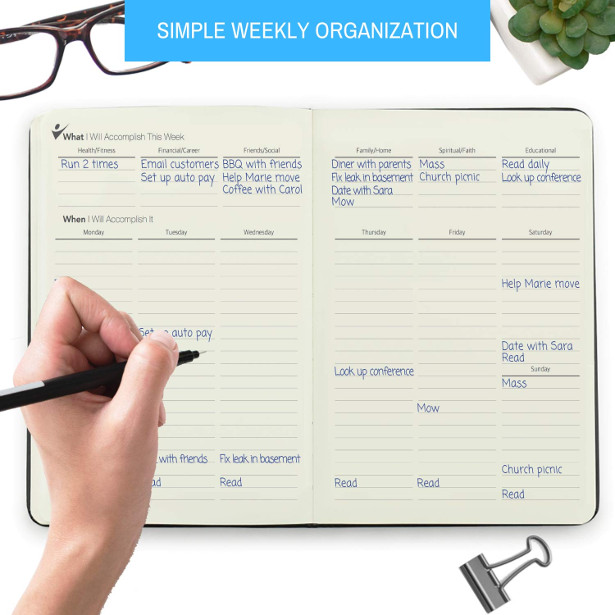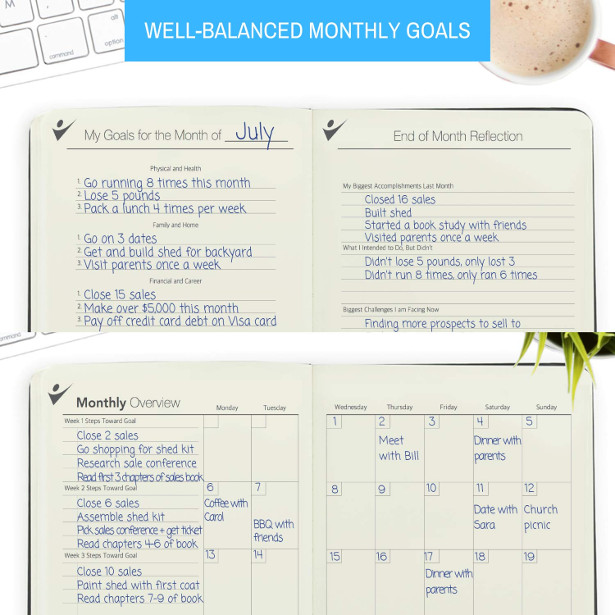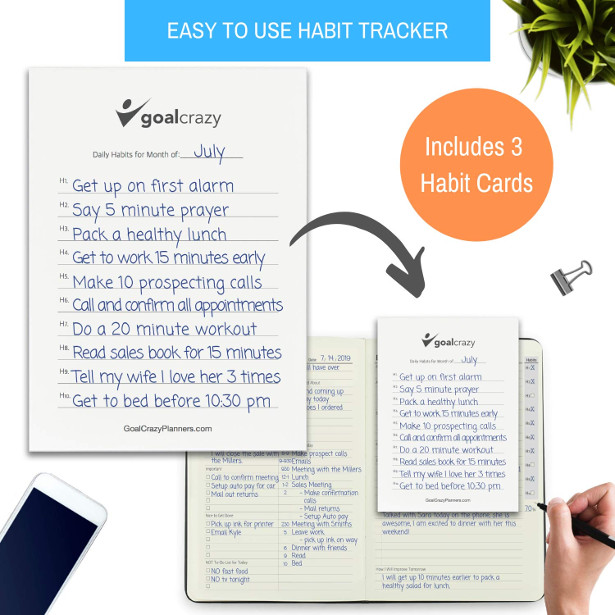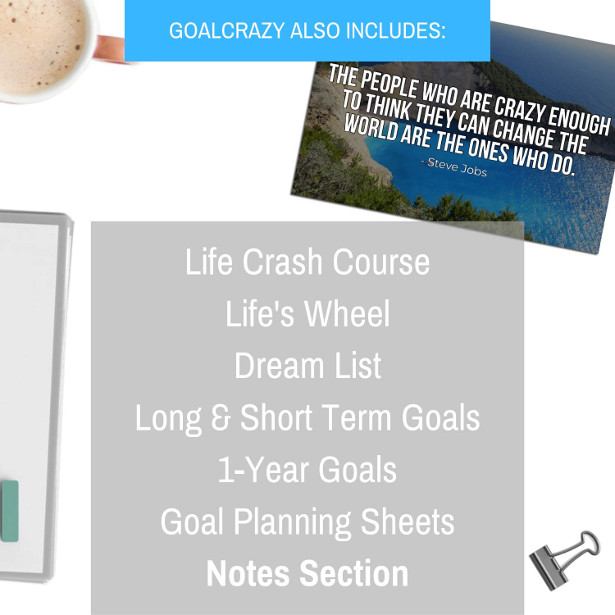 Mantra Medallions are pocket-sized reminders that you, your family and friends can use to cultivate love, healing and peace.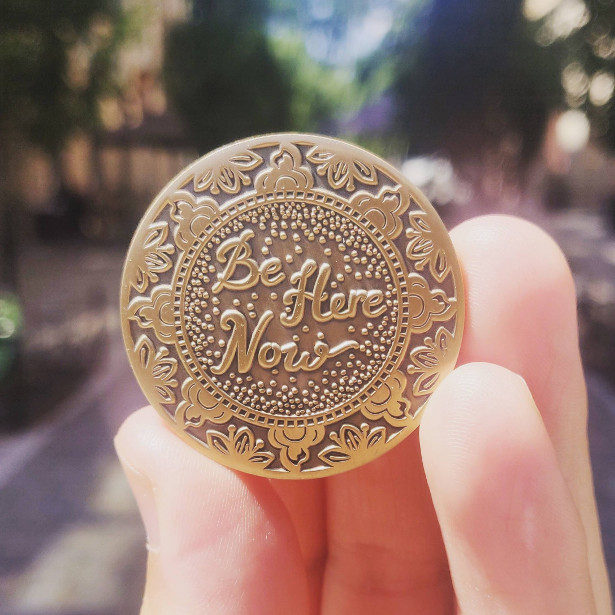 FACEBOOK | TWITTER | INSTAGRAM
Mantra Medallions can be used to set your intention for the day, for your yoga or meditation practice, or to keep as a prompt to return to the present moment. They retail for $25, and can be customized for larger orders.
Mantra Medallions offer wholesale pricing to Yoga/Meditation Instructors who want to give Mantra Medallions as gifts to the attendees of their retreats, and also to Shop, Boutique, or Spa owners who want to have them available for sale for their customers and clients.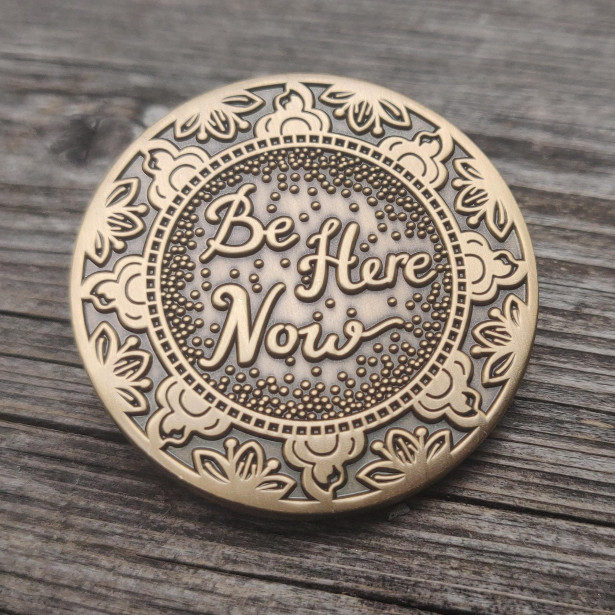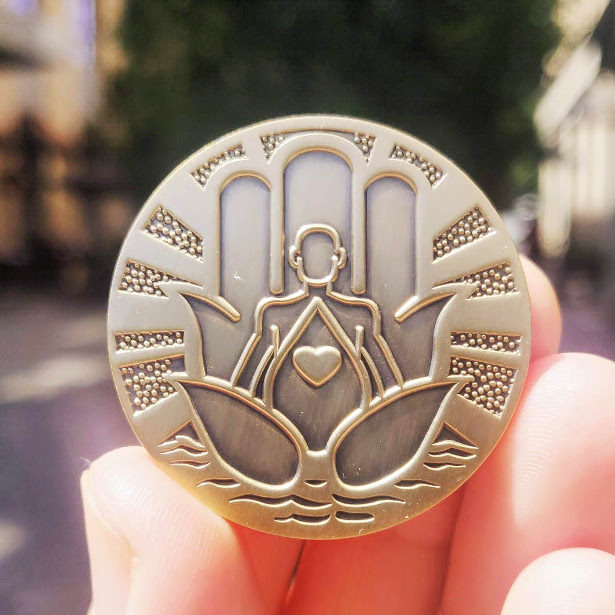 Their I Am Love Mantra Medallion is the reminder you need that you are worthy and that pure love is your true fundamental nature. The imagery on the medallion offers a visual representation of love, tranquility and harmony with the self, and with nature. A heart is placed right in the center, symbolizing the innate love present at the core of each one of us. The mindfulness symbol surrounding the figure is a sign to return to the present moment, to let go of any suffering from the past, and avoid worrying about the future. The tree of life weaves its way around the edges, signifying life, growth, strength and abundance.
If you have ever struggled to stay grounded in the present moment, the Be Here Now Mantra Medallion is the perfect reminder for you! So often, we get stuck in memories of the past, or worries about the future. Learning to come back as often as you can to the present, and refocusing your attention to the abundance that is available to you, is one of the most important skills you can learn and can be beneficial at any time in your life, no matter where you are in your journey.
If you are a yoga instructor, this Mantra Medallion can also be a welcome addition to your classes. Students can hold onto them at the beginning of class to assist in setting an intention for their practice, and they can also use them as more subtle way to indicate if they prefer not to have hands-on adjustments during the class because they are dealing with an injury, past trauma, or for any other reason. Have them keep their Mantra Medallion on the corner of their mat during class with the Hamsa Hand facing up if they are okay having hands-on assist, or the mantra side up if they prefer verbal adjustments.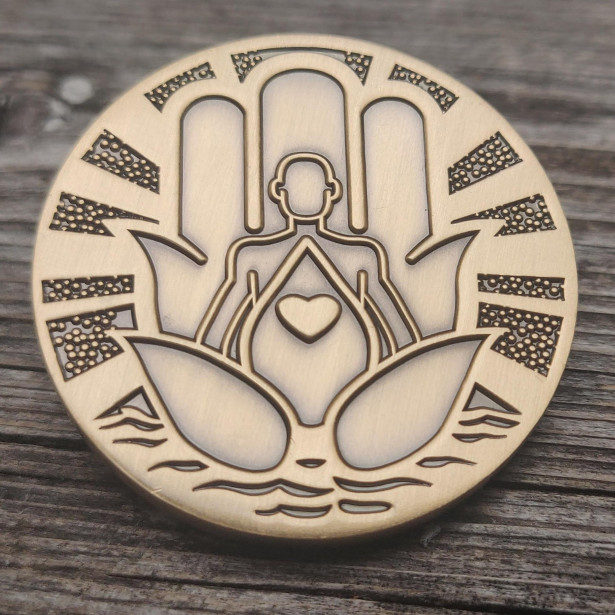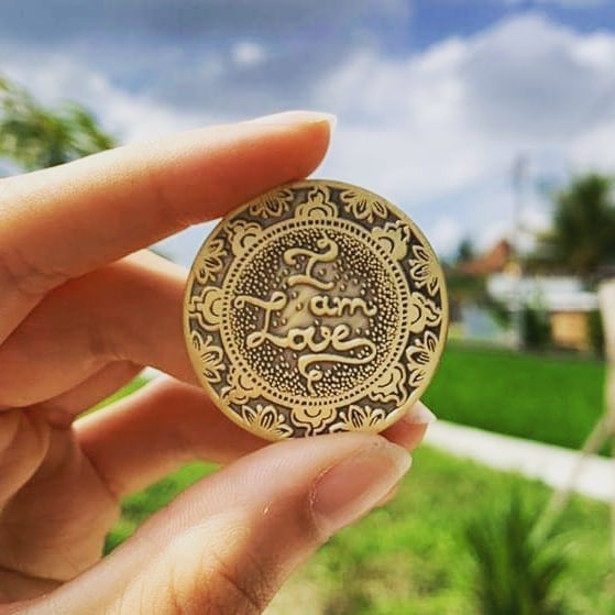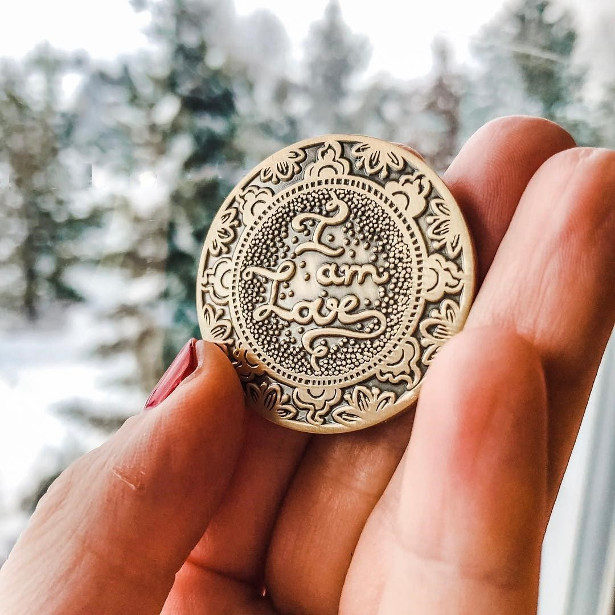 Slater Mountain: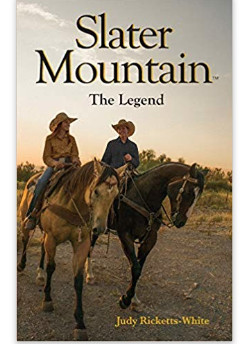 The Legend, paperback, Bailey Mathews and her friend Noah Collins go on a trail ride to observe the herd of wild horses that she has been documenting. They continue riding and Bailey shows Noah an overlook spot she discovered in the wilderness. Through strange and dangerous circumstances, the two riders accidentally stumble into a beautiful and forgotten world, and find themselves trapped. Bailey and Noah need to survive and find a way out. Noah realizes that he has a connection to the ancient site and shares his knowledge with Bailey. Will pooling their talents be enough to get them home and help them protect this ancient historical site that provides spiritual inspiration?
www.mecatepress.com
The Champagne Taste/Beer Budget Cookbook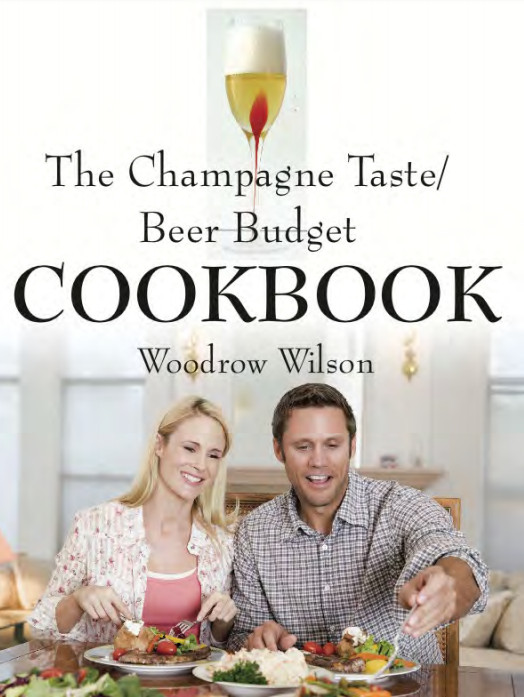 They won't forget the gift they use every day. A well-chosen gift can make you someone's hero all year long. The foodies on your list will treasure The Champagne Taste/Beer Budget Cookbook. They'll discover easy affordable dinners for everyday inside. Meatloaf or pork chili brighten the dreariest day. They'll love the special ones for company dinners. Special occasions call for fancy entrées like Filet Mignon Stuffed with Bleu Cheese or Bacon-Wrapped Crab-Stuffed Shrimp. The bonus Champagne Brunch section makes Sunday mornings a treat for the whole family—or just for two. Eggs Benedict and Crustless Crab Quiche are sure winners.
Cooking well should be as much fun as eating well. Preparing the world's moistest chicken requires them to "Open beer. Drink half." There's a recipe for Pregnant Turkey just for fun. Their guests will ask for Two-Paws-Up Brussels Sprouts and Mushrooms Diablo by name. Read an excerpt on-line and then order yours today. Personalized author autographs available
2019 FESTIVE ROOM OFFER
Travelodge brings holiday cheer with 500,000 rooms at £29
Travelodge is spreading goodwill this Christmas and New Year by releasing 500,000 rooms for £29 across its 568 UK hotels – so that you can make your pennies to further this festive season.
To book your £29 room just go to www.travelodge.co.uk stay dates are from: 1st November 2019 to 15th January 2020 book early to avoid disappointment.
For a family of two adults and two children a £29 room works out at just £7.25 which is cheaper than a festive themed sandwich and coffee.
Detailed below are 12 reasons to take advantage of this offer, feel free to sing along:
On the 1st day of Christmas my boss invited me…
With so many drinks receptions and parties to attend, why not take the hassle out of commuting home and book an overnight stay with Travelodge so that you can eat, get merry and most importantly be safe. It is actually cheaper and easier than catching a train or taxi home at the end of the night and will allow you to get a great night's sleep after the evening's festivities ready for the next one.
On the 2nd day of Christmas the kids insisted we…
Why not treat the kids to a festive break! Nothing says Christmas more than ice skating so why not take a spin at the most beautiful rink in the South East of England, Brighton's Royal Pavilion. If you are heading North then experience the Winter Wonderland in York, a magical experience for young and old.
On the 3rd day of Christmas the markets we wish to see…
There is nothing better to get you in the festive mood than a Christmas market, take in the warm lights, taste mulled wine, be inspired by local crafts and treat yourself to hand made decorations that will remind you of your special trip for many years to come. Bath Christmas market is a nation favourite with the backdrop of the stunning Abbey creating an idyllic setting.
On the 4th day of Christmas, I need a shopping spree…
Don't leave your Christmas shopping until the last minute, instead why not book a weekend away and stay in the heart of one of the UK's treasured cities renowned for its great shopping such as Manchester which boasts a mixture of high street, designer, discount and independent shops making it one of our favourite shopping destinations and with ten Travelodge hotels across the city there really is no better 'shop and stay' destination.
On the 5th day of Christmas the big man we need to see…
Why not hand deliver your letter to Santa, there are grottos across the UK making for the perfect getaway with the big man himself. We love the Santa Special at the Brecon Mountain Railway in Cardiff. It is the perfect, magical moment for families who would love to meet Santa Clause himself this year. Oh and the best bit? Everyone, even grown-ups will receive a super amazing gift from Father Christmas.
On the 6th day of Christmas let's get together with family and friends
Nowadays more family and friends are getting together at a central location for a pre-Christmas get to together. Why not make your annual festive meet up more exciting and stop over at one of the UK's top 66 cities that go all out with their Christmas festivities such as Birmingham, Bristol, Manchester or Leeds.
On the 7th day of Christmas let's go spot a celebrity…
Shouting he's behind you and immersing ourselves in laugher and boo's does really make it feel like Christmas doesn't it. Panto is still as popular as ever and we can't wait to see Jo Brand as the Wicked Queen in Snow White at the New Wimbledon Theatre as well as Shane Richie in Bristol who will be finding his way back to London as none other than Dick Whittington.
On the 8th day of Christmas let's learn some festive history…
Why not a leap into Christmas past and show the children how some of our favourite festive traditions have gained a place in our hearts. Learn how Queen Victoria & Prince Albert made Christmas popular with Victorian events at Osborne House, Isle of Wight and Belsay Hall, Castle and gardens in Northumberland. The Charles Dickens Museum in Portsmouth is the perfect place to hear the Christmas tale and get festive.
On the 9th day of Christmas I need some time for me…
Travelodge festive room offer is ideal if you are jetting off abroad for a tropical Christmas. You could ease the stress of getting to the airport on time by staying over at an airport hotel. Travelodge has hotels at all the major UK airports.
On the 10th day of Christmas I need more than our settee…
Alleviate the pressure and overcrowding issues this Christmas and let Travelodge be your perfect spare room solution. With hotels the length and breadth of the county there is a Travelodge round the corner from your home, perfect for great Auntie Shirley and other relatives joining you for some Christmas frivolity meaning all you need to worry about, is that extra dining room chair.
On the 11th day of Christmas I need a gift for thee…
Give the gift of travel – what better gift is there than to be whisked away by your family or friends somewhere wonderful. A weekend away is the perfect gift for any travel lover, an experience rather than a thing is something that will last forever so why not plan a trip for your special someone and create memories to be remembered.
On the 12th day of Christmas I need some time to breathe…
Why not start a new festive tradition and take an Xmascation, post Christmas day. It's a great excuse to explore Britain's countryside in its winter wonderland glory. You can literally find a great place to explore within 100 miles of your doorstep. Why not discover the Lake District, Yorkshire Dales, Peak District, Lizard Peninsula and the Scottish Highlands – all renowned for breath-taking winter views.
Have a Merry Choc-mas with
Thorntons latest Christmas range

FACEBOOK | TWITTER | YOUTUBE | INSTAGRAM
This Christmas is set to be even cheekier with the introduction of a new Cheeky Elf Self-Treat bar, the perfect sized chocolate bite to brighten up the day, with Thorntons signature milk chocolate infused with a hint of special toffee for that extra wow factor. Even if you go to buy the bar for a loved one, you'll want one for yourself!
The Thorntons chocolate makers have been hard at work crafting this year's Christmas range. From the re-designed Cheeky Reindeer, who this year has had a little makeover and is back and more beautiful than ever, with a ruby red nose and jingle bell collar, to the new Snowy Bear tasting of delicious white chocolate with dark chocolate paws, there is something for the whole family. These loveable characters are guaranteed to light up your and your loved ones' faces.
The famous Thorntons Cheeky Elf is also back for a second year, acting even more mischievously than ever. Wherever you find him, rest assured his cheekiness will follow!
For those that love to count down the days to Christmas, the range contains the Santa Advent calendar, a fun way to build up the excitement with the front of the calendar depicting Santa with his friends. The Elf Advent even has a Christmas quiz inside to make the festive season even more enjoyable for the whole family. The range also contains the Continental Advent Calendar, with its crisp white design stunningly adorned with golden Christmas trees and snowflakes, containing an assortment of delectable milk, dark and white chocolates.
Perfect for gifting or sharing with friends and family, the Continental Winter Markets Box brings together an assortment of unique chocolates that are rich and evocative in flavour and inspired by the traditional European Christmas market. This product adds a touch of glamour to the whole Christmas range.
The Thorntons Christmas range is available from most major supermarkets, Thorntons stores and Thorntons.co.uk. For an extra special touch, you can personalise any of the characters with a hand-written message in all Thorntons stores, available for £8.00 (RRP).
Ian Tweedale, Marketing Director of Thorntons said: "Christmas is a time for sharing but it is also a time for treating yourself, so whether you want to buy chocolate for your loved ones, or you fancy your own festive delight, make sure to check out our festive collection. Complete with the famous Cheeky Elf and new Elf Self-Treat there's a lot of fun to be had with this year's new and improved range. With treats to get everyone's taste buds tingling, you'll be sure to pass the love on with this collection."
The Thorntons full range includes:
Continental Winter Markets Box, 273g (RRP £9.68), Continental Advent Calendar, 311g (RRP, £11.00)
Cheeky Elf, 200g (RRP £5.38), Elf Self-Treat, 29g (RRP £0.75) and Elf Advent, 130g (RRP £5.00)
Cheeky Reindeer, 200g (RRP £5.38)
Snowy Bear, 200g (RRP £5.38)
Santa Advent, 93g (RRP £3.23)
With the Thorntons range of festive chocolates, the whole family can celebrate the magic of Christmas together this year.

Cut and Serve. All boards are heat resistant up to 200 C so can also be used as trivets for hot pots and pans.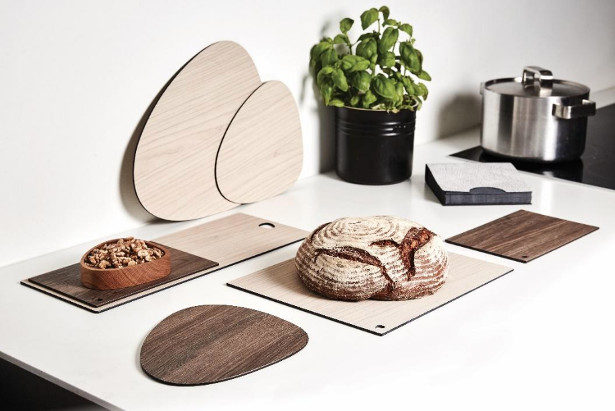 FACEBOOK | INSTAGRAM | LINKEDIN
Cut and Serve
This versatile collection of cutting boards from LIND DNA look like wood but are made from compact laminate, a very strong and durable material consisting of multiple kraft paper layers pressed together with resin from trees. They are extremely thin, lightweight, easy to clean and even dishwasher safe.
The boards are available in two colours Ash and Walnut and in four shapes square, rectangular, circle and curve. They are approved for food so ideal for serving tapas, and cold-cuts.
All boards are heat resistant up to 200 C so can also be used as trivets for hot pots and pans.
Price from £26.00
www.linddna.com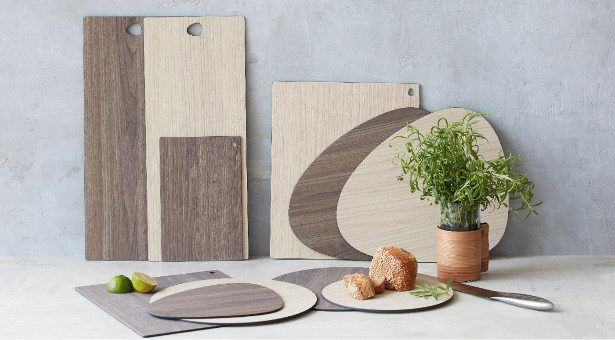 Craftmanship and the art of creation is the focal point of LIND DNA. Whenever possible, we insist on our own, local production in Denmark. First of all, local production gives us the opportunity to be hands-on throughout the entire process and to secure continuously high manufacturing standards. Secondly, we care deeply about sustainability and our own production enables us to limit our footprint on the environment.
We design with respect for the materials we handpick. The bedrock of most of our designs is recycled leather, certified by OEKO-TEX®. Our leather is sourced from the surplus production of furniture, bags and shoes. It is core leather that is granulated and mixed with natural rubber from trees. The resulting quality consists of 80% real leather and 20% natural rubber from trees and is therefore durable and dirt resistant.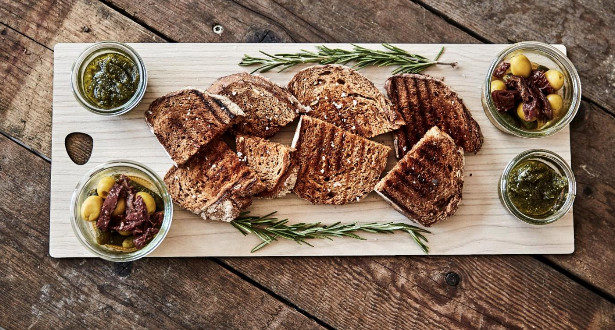 FILL YOUR HOUSE WITH JOY THIS CHRISTMAS WITH KONDITOR'S HOLLY JOLLY RANGE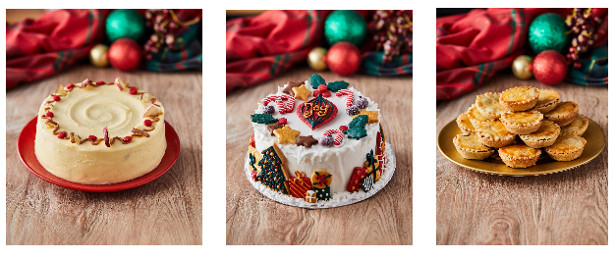 Cosy up to your favourite this Christmas – your favourite festive treat from Konditor, that is! The world outside might be frightful, but Konditor's Christmas range is so delightful. This year, their cakes and bakes nod to tradition yet sing to the future, a heart-warming collection including award-winning mince pies, show-stopping centrepieces and very of-the-moment additions.
Mince Pies
As makers of the "Best Mince Pies in Britain" – The Telegraph, described as "Practically Perfect in Every Way" by Independent.co.uk and topping the Evening Standard's best mince pie list year after year, Konditor are bringing their classic Mince Pie into the 21st century. Alongside their traditional, buttery, shortcrust pastry wonders, Konditor are introducing their first ever Vegan Mince Pie.
Delicate and crisp, flaky vegan pastry is filled with juicy, spiced mincemeat and dusted with icing sugar. Available one at a time or, sensibly, as a box of 12, Konditor's new Vegan Mince Pies are made to be enjoyed with loved ones.
Celebration Cakes
Classic or modern – which would you choose? With Konditor's range of festive fruitcakes you don't have to. For a classic choice, pick their traditional Decorative Fruitcake, a traditionally-spiced fruit-filled cake, brimming with festive nostalgia and topped with holly biscuits and yuletide ornaments. Or if it's something modern you're after, opt for the Spiced Apple Cake. Winter spiced apple sponge is sandwiched with tart apple purée and covered in lashings of sweet mascarpone apple frosting, topped with a rich swirl of cinnamon and stylish apple chips.
If you're looking for a winter warmer this year go for Konditor's famous Whiskey Bomb. A decadent chocolate and orange sponge, doused in whiskey, enrobed in generous folds of luxury chocolate marzipan and dusted with cocoa powder. Need something for everyone? Look no further than Konditor's Vegan Chocolate Cranberry Cake, a vegan treat of chocolate orange sponge with cranberry conserve baked in for an extra fruity kick and then covered in a deeply rich soy Belgian chocolate ganache.
Extra Festive Treats
Tart up the table with one of Konditor's baked puddings. A classic Plum Crumble Tart is filled with sweet and spiced plums and topped with a crunchy crumble topping. Get on board with a modern take on eggnog as Konditor turn this wintery punch into a luscious custard, poured into their signature sweet shortcrust case with their new Eggnog Tart – the perfect marriage of tradition and modernity. Finally, Konditor's Christmas Cookie Gift Box make the ideal present to plant under a loved one's tree. The Cookie Gift Box includes perennial favourites Cinnamon Stars, Lemon Moons and Kipferl cookies.
Fill your house with joyful treats from Konditor this Christmas. All products are available in-store, online and via the Cake Line from 4th November until 31st December 2019.


CELEBRATE BABY'S 1ST CHRISTMAS WITH GREEN PEOPLE'S NEW-LOOK SILENT NIGHT GIFT SET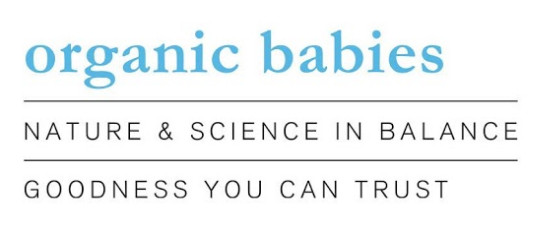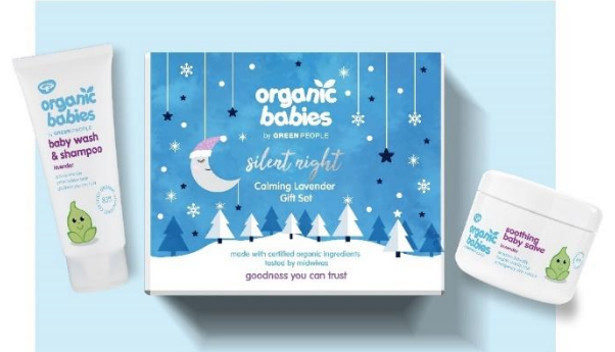 TWITTER | FACEBOOK | YOUTUBE | INSTAGRAM | PINTEREST
Green People's tried-and-tested infant bedtime regime gets new look for Christmas 2019
This Christmas Green People is helping to give parents the gift of sweet dreams with their beautiful sparkly NEW-LOOK Silent Night Gift Set.
Suitable for delicate infant skin and babies that are prone to eczema and skin allergies, this perfect-for-parents present is priced £16.50 and contains:
ORGANIC BABIES SOOTHING BABY SALVE 100ML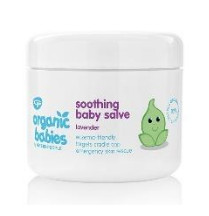 Green People's best-selling natural rescue salve softens and soothes baby's skin. This sleep-promoting salve can be used on baby's face, hands, body and bottom to quickly calm irritation and contains essential lavender oil to help to lull restless tots into the land-of-nod.
ORGANIC BABIES BABY WASH & SHAMPOO – LAVENDER 100ML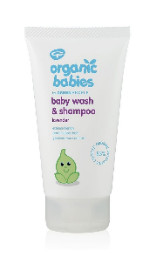 This calming, natural Baby Wash contains certified organic ingredients. Made without skin-irritating SLS, this bubbly baby bath product uses naturally foaming Yucca and Coconut extracts to create a soothing bath soak that gently cleanses ultra-sensitive skin, whilst protecting against dryness and irritation.
GOODNESS YOU CAN TRUST
As organic infant skincare experts Green People believes that with the right ingredients, developing a soothing infant bed and bath routine can become child's play.
An ideal stocking-filler for parents whose Christmas wish is to support their baby's delicate skin barrier from the start, this special edition skin care set is tested by midwives and contains plant-based organic ingredients that comfort tired infants whilst gently soothing sleep-disrupting skin complaints.
LAVENDER
Calming Lavender oil helps fractious littles minds to unwind and nod-off and delivers skin-balancing benefits whilst they snooze.
CHAMOMILE
Gentle Chamomile delivers anti-inflammatory action to reduce redness and restore skin-softness.
SHEA BUTTER
Skin-supporting Shea Butter contains Omega 3& 6 and Vitamin E- a vital vitamin for building a strong skin barrier.
CALENDULA
Hydrating Calendula contain lots of irritation-reducing actives. These soothe inflamed skin and can help safeguard skin against eczema, nappy rash and other topical conditions.
PROUD TO SUPPORT:
The Lullaby Turst
Following safe sleep guidance can help new parents to relax by knowing that their baby is sleeping safely in their crib and to helps raise awareness of developing safe infant sleep routines, Green People has partnered with safe-sleep charity The Lullaby Trust. Each time a Silent Night gift set is sold 50p is donated to the vital research this children's charity conducts and the support that they offer to parents.
Bliss
Green People are donating 20 Silent Night gift sets to BLISS, a charity for babies who are born premature.
Green People's Silent Night gift set will be available from 1st September 2019 at www.greenpeople.co.uk.
Rockin' around the Christmas tree!
Perched on the harbour front of cobbled St Mawes, The Idle Rocks is a charming destination for Christmas in Cornwall. Guests will be welcomed with warming, fragrant mulled wine to ease them into the festive spirit as they enjoy Christmas away from home. A hassle-free holiday giving you plenty of time to bond with family and loved ones, and enjoy a fun-filled festive programme, spectacular scenery and delicious food.
Guests staying over Christmas can enjoy cosy hot chocolates in front of the fire, fine-festive dining in the award-winning restaurant, Christmas carols on Christmas Eve and a screening of the Nutcracker, performed by the Royal Opera House, in the hotel's Hidden Cinema. Snuggle into the private cinema which will be showing a selection of classic films.
Come Christmas Day, a Bucks Fizz and full Cornish Breakfast will put you into a celebratory mood, before heading off to explore the beautiful village of St Mawes, or take yourself on one of the many walks in the surrounding national parks of the Roseland Peninsula before returning to a sumptuous traditional Christmas lunch with a Champagne reception. The merriment continues into the evening and onto Boxing Day, leaving enough time for those feeling brave to dip their toes into the icy sea when low tide reveals the beach set below the hotel.
Continue the celebrations and see the new year in with a black-tie gala dinner in The Idle Rock's award-winning restaurant, followed by music and dancing.
Options are available for two, three and four-night stays at The Idle Rocks and St Mawes Hotel from 23 December.
Cornish Christmas packages at The Idle Rocks start from £915 per person, based on two people sharing for three nights. Prices at St Mawes Hotel start from £480 per person, based on two people sharing for two nights. For bookings, please call 01326 270 270 or visit idlerocks.com
Accessible via Truro Train Station, Cornwall Newquay Airport as well as by road.
Event Planner Larry Scott Of Lawrence Scott Events
produced
Global Lyme Alliance Fifth Annual New York City Gala
Gala Experience produced by Larry Scott of Lawrence Scott Events • Genevieve Gorder and Larry Scott
©Getty Images
which Raised Over $2.5 Million to Conquer Lyme Disease
Yolanda Hadid, Dr. Oz, Talia Jackson and Genevieve Gorder were among the more than
700 guests in attendance at the organizations largest event to date
Global Lyme Alliance (GLA), the leading 501(c)(3) dedicated to conquering Lyme and other tick-borne diseases through research, education, awareness, and patient services today announced that its fifth annual New York City Gala raised over $2.5 million last night at Cipriani 42nd Street in Manhattan. The money raised at the event will support GLA's mission to advance scientific research leading to a reliable diagnostic test, improved treatment options, and ultimately, find a cure for Lyme and other tick-borne diseases.
The gala experience was produced by sponsor and celebrated event planner Larry Scott of Lawrence Scott Events, who donated his event planning and design services towards the Global Lyme Alliance's New York Gala for the fifth consecutive year. Showcasing his unique commitment to philanthropic causes, the spectacular and one-of-a-kind gala was an evening to remember for invited celebrities, business leaders, and top scientists alike.
The 2019 gala was Global Lyme Alliance's largest fundraising gala to date, which welcomed more than 700 business leaders, philanthropists, noteworthy scientists, past honorees, board members and Lyme warriors including 2015 honoree, actress, author and Lyme advocate, Yolanda Hadid. Television personality and host, Dr. Oz., board member and past honoree, Erin Walker alongside PGA Tour Champion, Jimmy Walker, rising star of Netflix's new hit series, "Family Reunion," Talia Jackson, actor and entrepreneur, Crystal Hefner and television host, producer and author Genevieve Gorder, among many others.
The evenings honored guests included Bob and Karen Kelly, entrepreneurs, philanthropists, Lyme patients, and staunch advocates dedicated to finding a cure for this insidious disease; Adrienne Nolan-Smith, wellness and patient advocate, speaker and founder of WellBe (@getwellbe), a media company and lifestyle brand focused on bridging the gap between the healthcare system and the wellness movement and David Nolan, father of three Lyme survivors and former vice chairman of Millennium Partners. Rosanna Scotto, co-host of FOX 5's "Good Day New York" hosted the event.
With over $600,000 raised during the evening alone, top auction items included an ultimate VIP guest experience with Grammy-nominated pop rock icon Avril Lavigne at Live in the Vineyard in Napa Valley, CA; an exclusive golf weekend with Jimmy Walker at his home course, The Club at Cordillera; and an intimate dinner for ten prepared by James Beard Award winning chef Charlie Palmer.
To close out the evening, the audience was entertained by the legendary Big Apple Circus and a very special performance by 2019 TONY Award-Winner for "Best Leading Actor in a Musical," Santino Fontana of the Broadway musical, Tootsie. Guests dined on a menu inspired by master chef and American hospitality entrepreneur, Charlie Palmer. Palmer's Aureole provided hors d'oeuvres for the event.
The Co-Chairs for the event include Amy Marissa Balducci, executive, Sotheby's International Realty; Charles Balducci, co-founder, Snyder/Balducci Group, Merrill Lynch; Genevieve Gorder, television host and producer, home product designer, and author; Yolanda Hadid, actress, television star and passionate Lyme advocate; Robert Kobre, vice chairman, Credit Suisse; Avril Lavigne, internationally acclaimed singer/songwriter; Lorrie Nadel, GLA board member; Jarrod Nadel, chief product development officer, Tailored Brands, Inc.; Karma Newberry, owner/president, Discovery Hydrovac; Peter Norley, COO, Credit Suisse Securities; Charlie Palmer, celebrated restaurateur and author; Larry Scott, owner, Lawrence Scott Events; Marisol Thomas, philanthropist and animal rights activist; Rob Thomas, Grammy-Award winning singer/songwriter, producer; Erin Walker, GLA board member; and Jimmy Walker, six-time PGA tour winner and 2016 PGA championship winner.
Honorary Event Chairs included Donna de Varona, Jim Miller, Mary Beth Pfeiffer, Mike Schneider, Victor Slezak, and Amy Tan.
Platinum Sponsors included Avison Young, The Avril Lavigne Foundation, Big Apple Circus, Credit Suisse, Bob and Karen Kelly, Lawrence Scott Events, David Nolan Foundation and Withersworldwide.
Everyone is at risk for Lyme disease. Each one of us is just one tick bite away from contracting the disease. Case of Lyme have been reported in all 50 states and more than 80 countries, making it a health crisis with worldwide impact. Additionally, current diagnostic tests for Lyme disease are more than 50 percent inaccurate, resulting in failed and missed diagnoses.
For more information, please visit www.GLA.org