Molo outerwear for boys and girls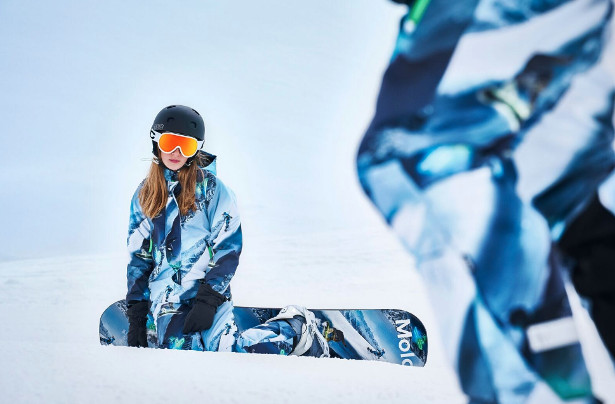 Molo's outerwear are designed to outlast an active lifestyle, wash after wash, and provides all the necessary functional details a child could ever need. Molo's outerwear collection includes a great selection of jackets, coats and snowsuits for boys and girls at the age of 0-16 years. The collection also includes a cool ski wear line, Molo rainwear, warm softshell jackets and soft fleece jackets. All technical outerwear from Molo with waterproofing properties are free of PFC (E.G. PFOS, PFOA).
www.molo.com/outerwear
Bath Caddy – Aquala – RRP £45.00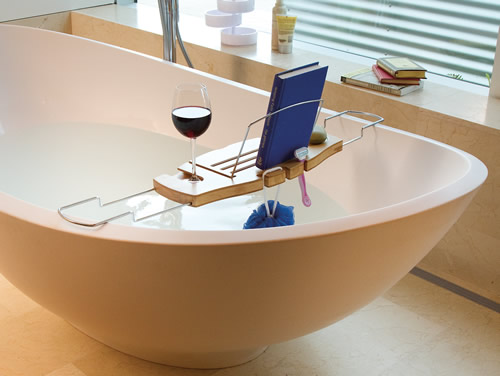 Ask any busy woman what they want and a long undisturbed bubble bath is sure to be high up the list. Go one step further with this practical bath caddy; whether they prefer tea or wine, a box set or a book this bath caddy means they can all be close to hand while they unwind.
Have yourself a Merry KX-mas
Festive fun at Samsung KX, Coal Drops Yard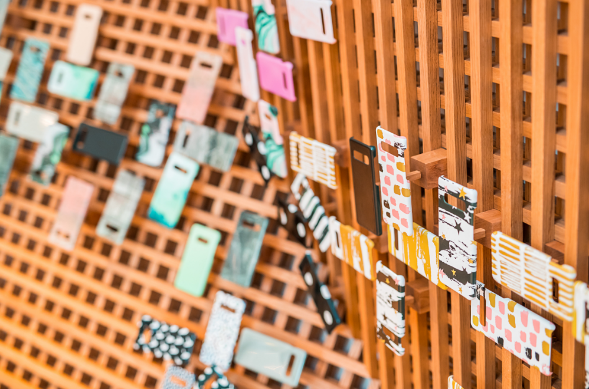 With Christmas just around the corner, Samsung KX is spreading cheer with an exciting range of festive experiences for all of London to enjoy. Whether it's creating bespoke decorations or relaxing with the ultimate festive film – KX has the season covered.
All events are bookable through www.samsung.com/uk/kx
Throughout December
Personalised phone cases
Create a one of a kind phone case for select Samsung devices using a range of festive designs. The perfect stocking filler or Secret Santa gift this season.
18th December: 6.30pm
#NotAGallery with Philip Colbert
Giving traditional art a virtual twist through augmented reality, guests will be among the first to view 'Lobster Land', the exclusive new work of London-based artist, Philip Colbert.
20th December: 1pm
Mariah Carey Christmas Dance Class | Time Out
Guests are invited to brush up on their dance skills for the party season and burn off those festive treats to Christmas classics from pop diva, Mariah. A festive fitness session not to be missed.
20th December: 8pm
Reusable Cracker Workshop | Time Out
Guests are invited to put a sustainable spin on their festive table décor with a session on crafting the perfect crackers, using reusable fabrics and materials.
For more information and to reserve your place visit www.samsung.com/uk/kx
-Ends-
About Samsung KX
Opened on 31st July 2019, Samsung KX is a 20,000 sq. ft brand showcase in the most iconic retail space in King's Cross' shopping district, Coal Drops Yard. An entirely unique, experience-led space, Samsung KX will bring locals together to self-improve by experiencing the latest culture and innovation. Find out more: www.samsung.com/uk/kx
About Samsung Electronics Co., Ltd.
Samsung inspires the world and shapes the future with transformative ideas and technologies. The company is redefining the worlds of TVs, smartphones, wearable devices, tablets, digital appliances, network systems, and memory, system LSI, foundry and LED solutions. For the latest news, please visit the Samsung Newsroom at http://news.samsung.com/uk
About Coal Drops Yard
Coal Drops Yard is a new shopping and restaurant district in London's King's Cross. Coal Drops Yard was originally established in 1850 to handle the eight million tonnes of coal delivered to the capital each year and was latterly the location of nightclubs Bagley's and The Cross. The area reopened in October 2018, reinvented by the acclaimed Heatherwick Studio, which has interwoven a contemporary design with the surviving structures and rich ironwork of the original Victorian coal drops. Located within a reimagined set of historic buildings and arches directly adjacent to Granary Square and Regent's Canal, Coal Drops Yard houses over fifty stores from a unique mix of established and emerging brands, along with cafés, bars, top independent restaurants and new public spaces. www.coaldropsyard.com @coaldropsyard
Journals to Freedom Printables.

The Christmas Activity Binder will make a wonderful keepsake activity to remember this special time of year. This printable binder is not just for planning meals and tracking sales for your presents. It includes many different activities for children to do on Christmas Day! The Christmas Activity Binder is packed with mazes, word searches, coloring pages and Christmas Party Games. It also includes Twelve All About Christmas writing prompts, Christmas memory prompts and family photo sections. You can look back on your wish list, books you've read, movies you've read, your favorite holiday recipes, reflect on your traditions, and so much more. Put the FUN in your holidays with this 100+ page printable Christmas Activity Binder. Keeping your Christmas Activity Binder as a keepsake for years to come is easy to do because the pages are easily stored in a 3 ring binder! Each year you can reminisce the meals you cooked, who you've sent Christmas cards to, ways your family spread Christmas cheer, felt the joy and spread the love.
journalstofreedom.com/products/christmas-activity-binder
Glamping Hub has over 30,000 accommodations in over 120 countries, and guests can purchase gift cards to gift to their friends, family, sons and daughters, siblings, partner, coworkers, and more so that they can have the glamping experience of a lifetime at any of their favorite sites. glampinghub.com/vouchers/gifts/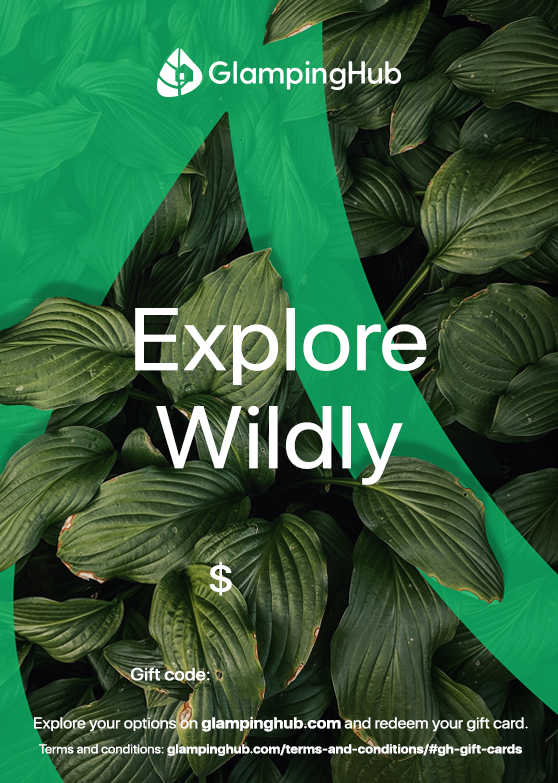 For an afternoon of shopping for gifts, you have lots of options.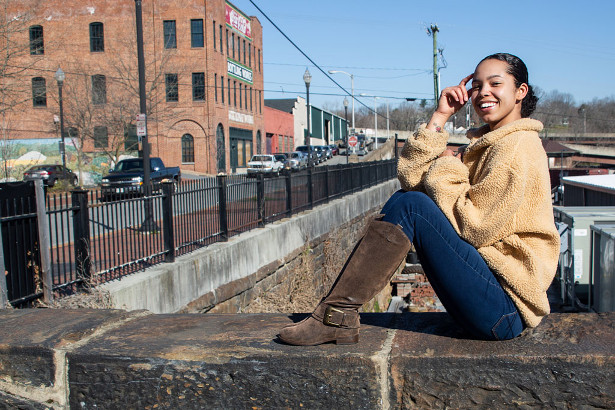 Go with a cute bootie like the Poet bootie paired with jeans, leggings or the mid/maxi skirt or dress. For a shorter hem length, throw on the SHEroine as that boot has a longer shaft that will balance out a shorter dress or skirt perfectly.
If the weather is a bit on the chilly side, the faux fur trim on the Ride and the YOLO are perfect. That bit of faux fur dresses up the shoe with a hint of fashion and style.
Now, it's finally party time! Throw on a cute dress with a pair of Outer Banks. They are the perfect heel height to stand for hours and still look amazing. Just don't forget your pedicure.
New Gruffalo Games Launch for Christmas!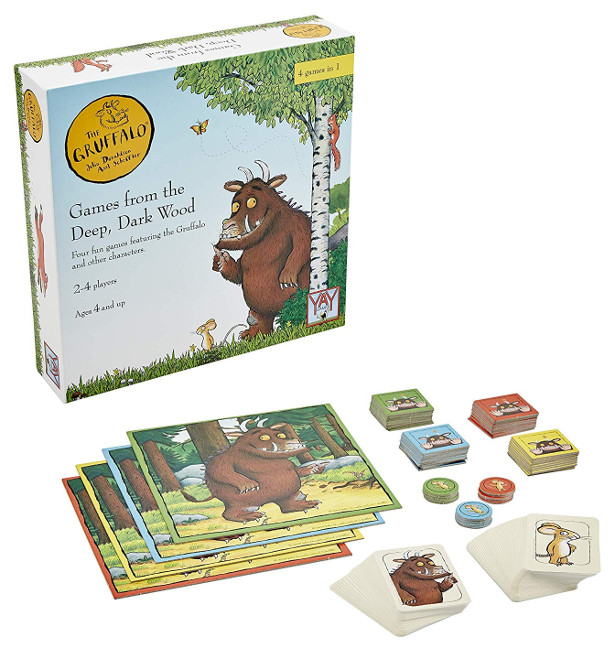 The much-loved Gruffalo picture book, written by Julia Donaldson and illustrated by Axel Scheffler, has been transformed into a collection of four-games-in-one – "Games from the deep, dark wood" – that's set to top Christmas wish lists this year. The four games each focus on a different part of the Gruffalo story, take just seconds to master and last around ten minutes, with a different challenge for players aged 4+ every time!
'His eyes are orange…' is a card collecting game, the aim is to be the first player to collect five Mouse tokens. Players win a Mouse token every time they complete a set of Owl, Snake or Fox cards.
'Oh help! Oh no!' is a dexterity game where the winner is the first to hide all their Mouse tokens in the right place on the deep, dark wood board. Players pick cards that show where their Mouse should be hidden and throw their Mouse token to land in that spot on the board. If they hit it, the Mouse can stay but if they miss, they take their token back and try again.
In 'The deep, dark wood' game, players compete to match their cards to those on the table showing pictures of either the Gruffalo, Mouse or woodland, then place them next to each other to create a long winding path. If they don't have a matching card, players pick a new card from the deck in the middle. The winner is the first to get rid of all their cards!
'What's a gruffalo?' is a memory game where players complete their image of a Gruffalo first to win. Each player is given a board and ten Gruffalo tiles in their chosen colour. The tiles are placed colour side up while each player takes it in turns to select a card featuring a Gruffalo body part. Players then reveal one of their tiles to see if it matches the card and place it on their board. The first player to add all their tiles to the board is the winner!
The games are for ages 4+ and suitable for 2-4 players. Available from the 22 November in Waterstones, John Lewis, Hamleys and Amazon. RRP £24.99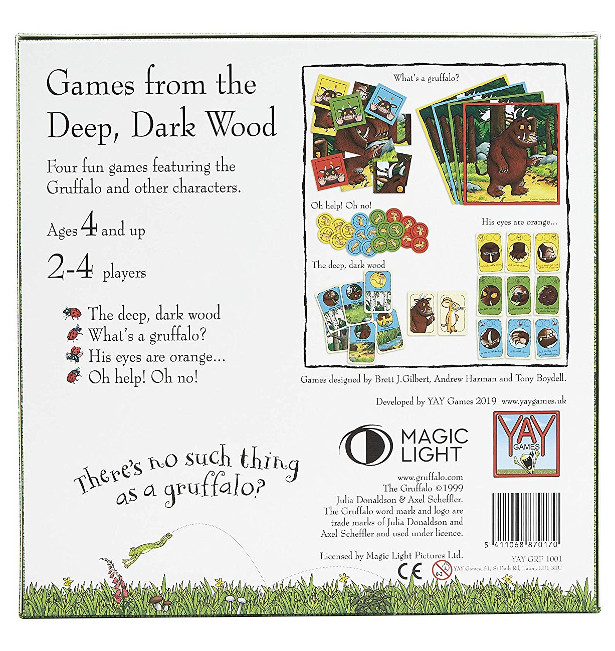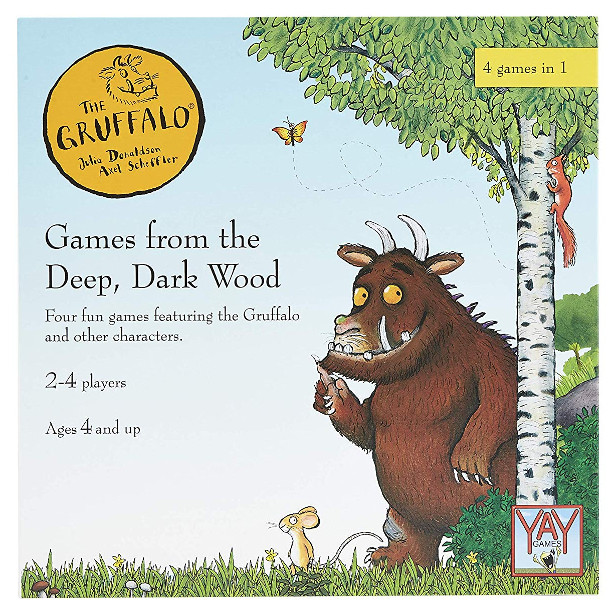 Two Moms Create Grandy to Nurture Grandparent/Grandchild Connection and Enrich the Family Dynamic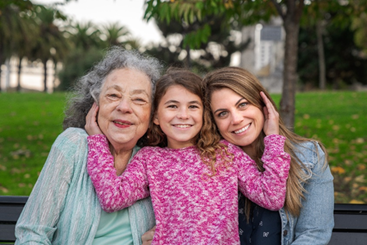 Digital Platform Connects Grandparents and Grandchildren Despite Busy Schedules
Or Living Miles Apart
SAN FRANCISCO (November 19, 2019) – Dedicated mothers and female entrepreneurs Jennifer Rhodes and Rotem Skurnik today announced the launch of Grandy, a subscription service designed to enhance the natural bond between children and their grandparents while bringing joy to both generations. For parents wanting to keep family bonds intact in the face of geographical distance and increasing work-life challenges, Grandy's unique digital service provides an easy, safe and private platform that features engaging, structured and incentivized interactions intended specifically to enhance these special family relationships.
Jennifer Rhodes, CEO and founder of Grandy, is a busy working mom who was in search of an easy way to keep her children and parents connected. "I wanted my kids to create and maintain meaningful relationships with their grandparents before the opportunity slipped away," said Rhodes. "But I needed something easy for my mom to use, a digital platform that specialized in onboarding older adults, and that my kids were also motivated to use. And Grandy was born."
Co-founder Rotem Skurnik had the same concerns. "My parents live over 500 miles from us," Skurnik noted, "so it was difficult for my kids to stay connected with their grandparents on a regular basis. There's an expectation that there are so many ways to solve this with technology, but there just wasn't anything out there that my kids would use and that my parents would understand at the same time."
Grandy is a fun and easy-to-use solution that works seamlessly on computers, tablets and mobile devices, ensuring that family members can keep in touch anywhere and anytime. Grandy's content, features and capabilities are designed for grandparents and children (ages five to 17), and offer a range of activities, game of the week, reminders and levels of engagement that can be curated to the individual needs and interests of each user.
The key functions include sending messages with photos or videos, scheduling video dates with grandparents, playing interactive weekly games together such as card games, jigsaw puzzles and word puzzles, and conducting storytelling interviews with grandparents that feature engaging topics and questions that can also be retrieved in the archived files. All Grandy functions are reinforced with reminders or "nudges" along the way to help kids build healthy habit structures.
Research shows that most grandparents and grandchildren are not using existing digital platforms to communicate, even though nearly all kids in today's world prefer to use digital platforms to connect. Grandy has been designed specifically to overcome this disconnect and utilize technology to close the circle between a family's older and younger generations.
According to Grandy's Senior Connectivity Study conducted through Stanford University's Institutional Review Board (IRB), having meaningful and consistent interactions with grandchildren is a vital factor in lowering loneliness and positively impacting overall health, happiness and well-being of grandparents. Building and maintaining the special relationship that children have with their grandparents has also shown to be significant in developing family legacy, wisdom and empathy in children. Grandy encourages young people to engage in positive and fun interactions with their grandparents while giving seniors the opportunity to have a more powerful voice and influence in their grandchildren's lives.
Grandy encourages interaction by letting kids collect entertaining badges once the "Love Tank" feature on the platform is filled by consistently using the platform to connect and engage with their grandparents. Kids can earn badges and then receive customizable gifts from their parents such as fun outings, sweet treats, movie nights, and more.
Grandy acts as a repository of memories, history and intergenerational wisdom shared among family members. Rather than providing a platform for quick chats and messages captured in short clips and evanescent images, Grandy represents spots of time that are built to last and can be revisited and shared with others. Parents can see all communication and activity, and messages can be saved and downloaded to capture fleeting moments and memorable experiences for all time. Grandy is a private subscription service that protects users' information and does not engage in data or ad sharing.
For seamless onboarding, Grandy's Basic membership starts at $49.99 per year or $9.99 per month and offers the standard services along with a telephone concierge to help grandparents easily set up and use the platform. Premium memberships are $79.99 per year, which includes a dedicated family Concierge available for continued support throughout the year. In-person memberships are $129.99 per year and feature special in-person visits and annual tech update visits that will be available in limited areas across the country. To learn more about or sign up for Grandy's subscription service, please visit www.grandy.com.
Parents hiring babysitters to act as 'hangover childcare'
The UK's leading online childcare platform has revealed there is a growing trend of 'hangover childcare', after seeing requests for babysitters following festive celebrations increase by more than 500% compared with this time last year. A survey of its parent members revealed that 85% would consider hiring a babysitter because of a hangover, with the majority answering it would help them recover quicker, and a third saying they aren't good parents while hungover.
The UK's leading online childcare platform has discovered a growing trend of 'hangover childcare', after seeing requests for babysitters following festive celebrations increase by more than 500% compared with this time last year.
This year, more than 1,800 parents have already requested childcare the day after festive celebrations in December and early January via the platform's free Babysitter Jobs feature.
The research, commissioned by Childcare.co.uk, found that there's been more than a 500% spike in requests from parents and guardians looking for childcare the morning after Friday 20th December (also known as Frantic Friday), one of the most popular dates for Christmas parties, New Year's Day and the day after Boxing Day (December 27th), when compared to the same period in 2018.
Members of the public can book a 'hangover' babysitter, and view the full results of the research here: https://www.childcare.co.uk/news/hangoverchildcare
To gain more insight into the research, Childcare.co.uk asked more than 2,000 of its parent members if they would consider hiring 'hangover childcare', with 85% answering 'yes'. When asked why, more than half (53%) answered 'to help them recover quicker' and a third (31%) said 'I'm not a good parent while hungover'.
Childcare.co.uk is a platform which allows parents to search for and connect with babysitters, childminders, nannies, nurseries, private tutors and schools and also allows childcare providers to advertise their services. The site has more than 2 million users nationwide and is the largest online community for parents in the UK having launched in 2009.
Richard Conway, founder of Childcare.co.uk, said,
"Since we launched Childcare.co.uk back in 2009, we've tailored our service so parents can find suitable childcare, whatever their requirements, at the click of a button. As a parent myself I can understand why people might be looking for hangover childcare, especially during the festive period and after their work Christmas parties. I'm very interested to see whether this trend continues to grow next year too!"
ALDI ADDS A JOLLY SPRUCE TO CLASSIC CHRISTMAS RECIPES
It's official – Christmas is here! Yule be sure to treat yo'elf with Aldi's boozy twist on these delicious and dazzling desserts this festive season.
Whether you fancy a warm cocoa drink on a frosty winter's night by the fire or are baking up a storm for your Friendsmas celebrations, Aldi continues to sleigh this year bringing extra Christmas 'cheer' to shoppers' favourite Christmas treats. These recipes will be keeping shoppers merry and magical all holiday.
'No kids allowed' Gin'gerbread Grotto
Ingredients:
· 230g unsalted butter
· 180g The Pantry soft dark brown sugar
· 90g Honey
· 550g The Pantry plain flour
· 2 tsp bicarbonate of soda
· 3 tsp ground ginger
· 1 tsp ground cinnamon
· 2 egg whites
· 3 tbsp Aldi's Ballycastle Gingerbread Cream Liqueur
· 450g icing sugar
· 2 tsp lemon juice
Method:
Cut out templates needed. Melt butter, brown sugar and honey in saucepan. Mix flour, bicarbonate of soda, ginger and cinnamon, then make a well in centre. Combine melted butter mix into flour mixture. Stir mixture and once cool, use hands to create stiff dough. Divide into 5 balls. Roll dough and cut into template shapes roughly 0.5cm thick to make 5 gingerbread grottos. Bake batch for 8-10 minutes at 180 degrees. Whilst pieces cool, make icing by whisking egg whites until frothy and adding icing sugar one tbsp at a time. Next stir in lemon juice and Aldi's Gingerbread Cream liqueur and whisk until mixture is thick and holds a stiff peak. Assemble houses and use cocktail sticks to hold in place if necessary. Decorate with icing as desired.
Santa's 'Merry SNOWmen'
Ingredients:
· 200ml cold water
· 50g The Pantry caster sugar
· 85g Cowbelle unsalted butter
· 100g The Pantry plain flour
· Pinch of salt, 3 eggs
· 300ml Cowbelle double cream (for cream filling)
· 100g white chocolate
· 3 tbsp Aldi's The Infusionist Caramel & Hazelnut Rum Liqueur
· 3 tbsp Cowbelle double cream (for chocolate sauce)
· Chocolate chips and fizzy cola laces (for decoration)
Method:
Heat water and add butter. Then add the flour, sugar and salt to the boiling water and beat until dough forms. Once the dough comes cleanly away from pan edges, leave to cool for 10 minutes. Pre-heat oven to 200 degrees. Beat eggs in a bowl and gradually add the egg to dough mixture to form choux pastry. Pipe 8 choux buns about 2 inches wide, 8 buns about 1.5 inches wide and 8 about 1 inch wide. Bake for 15 minutes, then remove smallest buns from oven. Continue baking for another 5 minutes before removing the medium sized buns and repeat for the largest buns. Leave buns to cool, whip the cream and make the chocolate sauce. Melt the white chocolate in the microwave and then stir into the double cream, before adding Aldi's Caramel & Hazelnut Rum Liqueur. To finish the Snowman Towers, pipe the whipped cream into hollow centres and use the boozy white chocolate sauce to top. Once cooled, stack the towers and decorate.
Triple hot Chocolate and Orange warmer
Ingredients:
25g Choceur instant hot chocolate drink
x4 squares Choceur creamy dark chocolate
3 tbsp Aldi's Ballycastle Chocolate & Orange Cream Liqueur
180ml boiling water
Cowbelle aerosol real dairy cream
Cinnamon
Method:
Finely grate the dark chocolate and put a little aside. Put the hot chocolate powder and grated chocolate into a mug. Pour over the boiling water and add Aldi's Chocolate & Orange cream liqueur – stir to melt. Squirt aerosol cream over to top. Sprinkle with remaining grated chocolate and cinnamon and serve.
Alternatively, if you're looking for something even sweeter, why not try Aldi's Mulled Wine Brownies or Aldi's Ballycastle Brûlée. Aldi's full range of wine, spirits and ingredients are available nationwide and online now: www.aldi.co.uk.
Uber and Uber Eats are offering gift cards that are a great gift idea this festive season!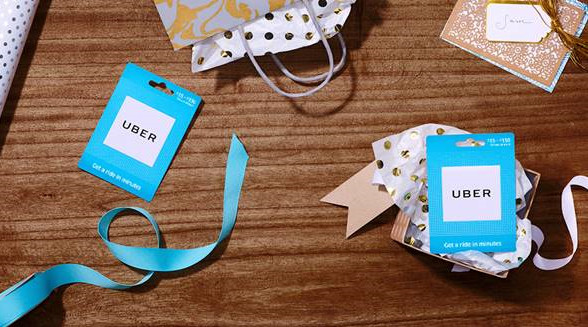 Forget about buying your loved-one last-minute tat that you don't know if they'll ever use, gathering dust in the cupboard all year, and instead preload a gift card you can be sure they will use and enjoy – make sure they don't go hungry or rideless over the holidays!
Starting from £10, both Uber and Uber Eats cards can be topped-up with increments of £5 credit, and up to £500 (if you REALLY like them).
Gift cards can be purchased online or in-store at WHSmith (starting from £15), with five different jazzy designs to choose from
The average Brit consumes 3 days worth of calories on Christmas day!
· A new report by Wren Kitchens reveals that the average Brit consumes over 5,000 calories on Christmas day alone.
. UK households are still frivolously over buying at Christmas, resulting in £485 million of food is wasted at Christmas.
· Wren have created some top tips to help you to avoid binging over the festive period.
Christmas is known to be the season for piling on the calories and over-indulging on festive delights. A study by Wren Kitchens reveals that the average Brit manages to make their way through 5,905 calories on Christmas day alone, that is the same as eating 12 big macs! This feast is nearly three times the recommended daily allowance (RDA).
According to the survey of 2,000 Brits, the results also revealed that the UK's shopping and eating habits are equating to £16 billion of food waste. What's even more shocking is that £485 million of that is during Christmas week alone!
Counting calories appears to be a taboo during the festive period, with an astonishing 70% of Brits admitting that they simply don't worry about their food intake over Christmas. We wonder how many regret this by the new year!
If the famous song came true and it really was Christmas everyday, then the average Brit would be 26 stone heavier by Christmas 2020!
With shoppers frivolously overspending in the festive season, Brits end up wasting an incredible amount of food, with Northern Ireland and secondly South East England being the biggest culprits.
5 Tips to avoid binging over the Christmas period
Wren Kitchens have rounded up some practical approaches that you can take on-board to help you avoid binging over the festive period and stay on track of your fitness goals.
1. Don't go to a Christmas party hungry
It can be hard to resist plates full of delicious food especially if you are attending a party on an empty stomach. Eating a nuitritious meal before the attending the party can ease temptation while allowing for a small indulgence later
2. Focus on how much alcohol you are consuming
Drinking over the festive period is tricky to avoid but it can be made manageable. An easy way to manage consumption is to drink a glass of water between every alcoholic beverage. Also try to avoid too many sugary drinks such as mulled wine and cocktails, instead opt for a gin and slimline tonic or a glass of wine.
3. Stay hydrated
During the busy festive season it can be easy to forget to drink enough water. Drinking water helps to main bodily functions from digestion, controlling of calories and absorption of nutrients. Always remember to carry a bottle of water on your festive travels.
4. Get plenty of sleep
Tiredness can cause drowsiness but can also lead to overeating. With a busy social calendar over the festive period it can be hard to get a correct sleeping routine but it is important to try and maintain at least 7 hours of sleep a night.
5. Don't be afraid to say no
Don't be afraid to say 'no' to food that you know you shouldn't have. You don't always have to feel obliged to eat what other people are giving you. When you focus on supporting yourself, it will give you a positive mindset! However, It is important to treat yourself and indulge a little at Christmas.
Northern Ireland are the biggest offenders for food waste
The study by Wren Kitchens reveals that Northern Ireland waste the most amount of food not only at Christmas but also throughout the year. Over the Christmas week, the UK wastes over £485 million of food, contributing to 3% to the yearly cost of food waste.
SMARTY UNVEILS ITS MARKET BEATING NEW SIM-ONLY PLANS:
30GB DATA AT £10, 50GB AT £15, AND UNLIMITED DATA NOW AT £20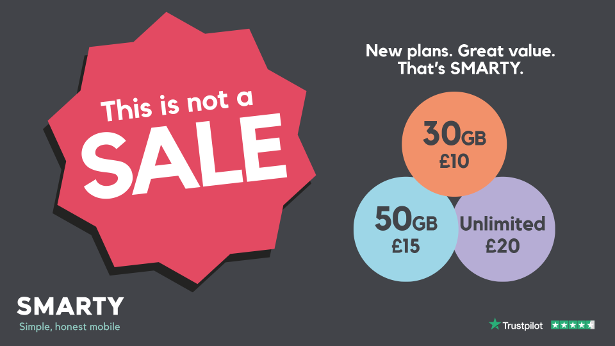 Tuesday 17th December 2019: SMARTY the low-cost SIM-only mobile network has introduced new plans: a whopping 30GB data for just £10, 50GB at £15 and Unlimited data now at £20.
All plans include Unlimited calls and texts; tethering and personal hotspot is included and there are no speed restrictions. There's no credit check required, no minimum contract or long tie-in as all plans with SMARTY are on a one month plan. Prices are transparent, customers receive a massive data allowance without worrying about hefty bills or nasty surprises at the end of the month.
Customers can get even more value as SMARTY recently introduced Group Plans, where they can save 10% with friends and family. Customers can start saving 10% each as soon as there are two plans in a group, with the option of including up to eight plans. Each member has their own one month rolling plan which includes unlimited calls and texts.
SMARTY is powered by Three's strong and reliable 3G and 4G network which delivers fast speeds for browsing, streaming, gaming, downloading and emailing. The SIM-only network is on a mission to put the trust back into the mobile network industry by doing things properly. SMARTY was started because there's a better way to do things. Low costs, straightforward plans, transparent pricing and flexible deals.
For more information on the new plans, visit www.smarty.co.uk.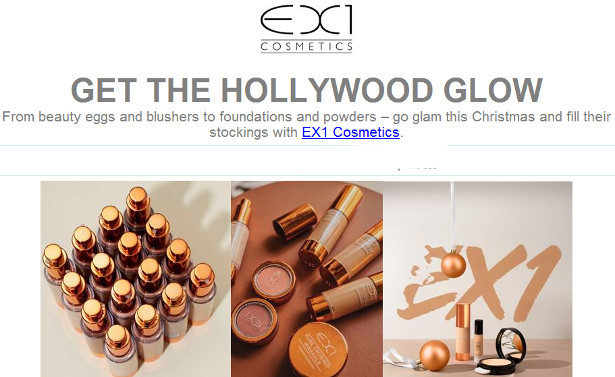 Luxury bathing brand, Victoria + Albert Baths, offer a range of bathroom accessories that are the perfect gift option for anyone looking to spruce up their home interior.
Tombolo 10 Bath Rack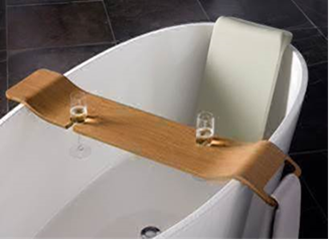 vandabaths.com/aus/australasia/product/tombolo-10/
RRP: From AU $560.00
DREAMING OF A WHITE CHRISTMAS?
GIVE THE GIFT OF REAL SNOW WITH CHILL FACTORE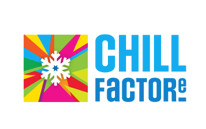 It's time to say goodbye to novelty socks for dad or bath bombs for mum, and instead give the gift of REAL snow this Christmas.
GUARANTEE TO SKI
Gift the ultimate experience this Christmas with Chill Factore's 'Guarantee to Ski' course, which promises to get anyone skiing or snowboarding with just six hours of tuition.
The course is available from just £125 and can be taken over 3 weeks, 2 days or a full day so that you can learn in a timescale that suits you. What's more, Chill Factore will offer extra lessons free of charge if you're not slope ready by the end of your course.
GIFT VOUCHER
If you have a family member or friend who is already familiar with the snow and missing the slopes or know someone who's always wanted to try, then why not give them a gift voucher?
Available in denominations from £5 – £25, these vouchers are the perfect present for ski and fitness fanatics, families looking for a fun day out or those hard to buy for friends.
Vouchers can be redeemed on Snow Park, where you can enjoy the downhill donuts, sledging and the ice and snow slides, or Mini Moose Land for the under 4's. They can also be redeemed on Lift Passes and all Ski and Snowboard lessons.
BOXING DAY DEALS FROM FURNITURE123
Stockist: Furniture123.co.uk
Available from 26.12.19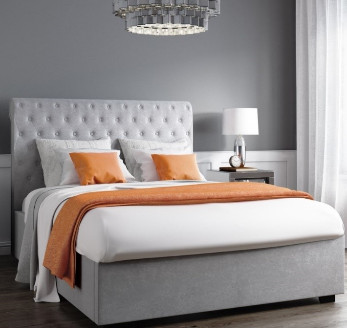 This Boxing Day make sure to pick up a bargain at Furniture123. Treat yourself or a loved one to high quality furniture at knock-out prices. Whether you're getting ahead of your Christmas shopping or simply treating yourself so something new, Furniture123 has you covered.
Furniture123 offers a selection of stylish yet affordable products with free delivery on thousands of items and a flexible 'choose your own day' delivery service.
Safina Rolltop King Size Ottoman Bed in Silver/Grey Velvet
Price: WAS 319.97 | NOW £299.97 | SAVING £20.00
Milania Double Ottoman Bed in Dark Grey Velvet with Curved Headboard
Price: WAS £339.97 | NOW £319.97 | SAVING £20.00
Grey Velvet Dressing Table Stool with Gold Legs
Price: WAS £69.97 | NOW 49.97 | SAVING £20.00
Pink Velvet Dressing Table Stool with Gold Legs
Price: WAS £69.97 | NOW 49.97 | SAVING £20.00
Matisse White Captain's Guest Bed with Storage
Price: WAS 209.97 | NOW £189.97 | SAVING £20.00
Safina Velvet Storage Blanket Box in Plush Pink with Stud Detail
Price: WAS £129.97 | NOW £99.97 | SAVING £30.00
Lux Handcrafted Small Sideboard in Black and Gold
Price: WAS £384.97 | NOW £299.97 | SAVING £85.00
Silver Grey Velvet Armchair
Price: WAS £449.97 | NOW £299.97 | SAVING £150.00
Marble Coffee Table in White with Gold and Black Base
Price: WAS £449.97 | NOW £279.97 | SAVING £170.00
Coffee Table in Dark Wood and Gold Inlay with Storage
Price: WAS £349.97 | NOW £189.97 | SAVING £160.00
Round Extendable Dining Table Set with 4 Grey Wooden Dining Chairs
Price: WAS £299.97 | NOW £179.97 | SAVING £120.00
For more information, please visit: Furniture123.co.uk
Creating the Perfect Bedroom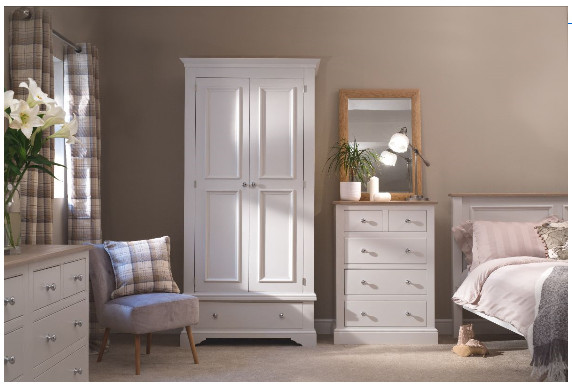 In today's busy world, we all need that vital downtime in which to relax and most importantly sleep. Our bedrooms have become our sanctuaries in which to recharge and getting the decor right is crucial in helping us to switch off. Adam Browne, MD at The Painted Furniture Company talks us through what to consider and what to avoid when creating this key room in our homes.
Pictured above: Bay View Painted Furniture from £620.00