KEEP SKIN PROTECTED DURING THE WINTER MONTHS WITH CALYPSO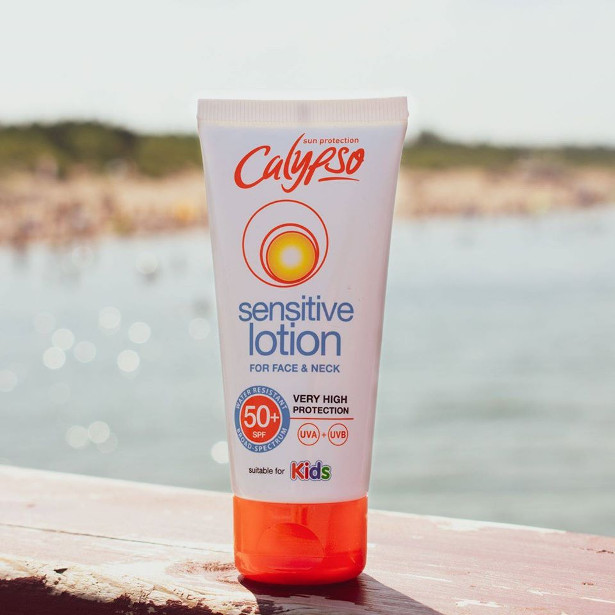 FACEBOOK| INSTAGRAM | TWITTER | YOUTUBE
The sun may not be the first thing that springs to mind during winter but it's super important to apply sun protection all year round. Believe it or not, we are susceptible to sun damage throughout the year as skin is still exposed, particularly around the face and neck.
Calypso Sensitive Face and Neck Lotion SPF50 protects against harmful UVA and UVB rays. It's specially formulated for sensitive skin, in a lightweight and non-greasy formula which is perfect for daily use and wearable under makeup.
Whilst UVB rays are responsible for causing burning and often weaker during winter months, UVA rays are strong at all times of the year. UVA rays can increase the risk of premature aging, with the Skin Cancer Foundation stating that more than 90% of the visible skin changes associated with ageing are caused by the sun's ultraviolet rays.
To ensure the best protection, it's important not only to use makeup products containing SPF but also use sun care with UV protection. Calypso's Sensitive Face and Neck Lotion is easy to use and can be built into your morning makeup routine, simply apply after moisturiser and before foundation. Alternatively, you can use it instead of a moisturiser as it contains moisturising properties meaning skin can stay hydrated and protected.
Calypso's Sensitive Face and Neck Lotion also comes in Factor 50 which is perfect for the extra protection need during ski trips as the sun is stronger at higher altitudes. UV rays can double in strength when reflected off of the snow's surface and even during winter UVB rays can still be prevalent.
Sized in a handy 50ml bottle, it's great for taking on the go, making topping up throughout the day a breeze. Calypso sun protection is available to buy in Morrisons, ASDA, Wilko, Home Bargains, B&M Bargains, Bodycare, TJ Hughes, Well Pharmacy, Semichem, and independent pharmacies.