Just retired from rugby !? Looking to play Pickleball? Heard about this awesome game … check out the awesome Pink Pickleball site now >>> pinkpickleball.com
"I retired from rugby a few years ago (nearly 10 eek!) and I just found out about Pickleball and I Love it! You have got to check this game out it is awesome! I have met super people and its so much fun"….. InTouch Rugby Curator-At-Large !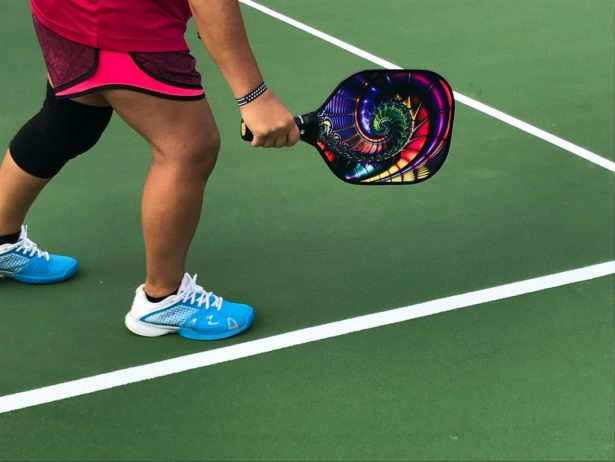 After years and years of semi or even really serious sport like rugby its eventually time to retire hang up the boots so to speak. Perhaps to become a John McEnroe (you cannot be serious) fun type of player who of course inevitably ends up taking even Pickleball seriously!!! Enter Pink Pickleball the all new sexy Pink website that is sure to inspire you with amazing Merchandise and a full run down of the rules and everything you need to know to get going with your new Pickleball Career!
Think of Dodgeball (A True Underdog Story), badmington, think of the average joes versus the Purple Cobras…. "Eyes on you" …. ! The level of fun is off the charts… the banter and lets not forget that fitness aspect. The pickleball court is the same size as a double badmington court and is layed out simlarly. If you have ever played badmington you will know that a good level of speed, agility and stamina is required to play well.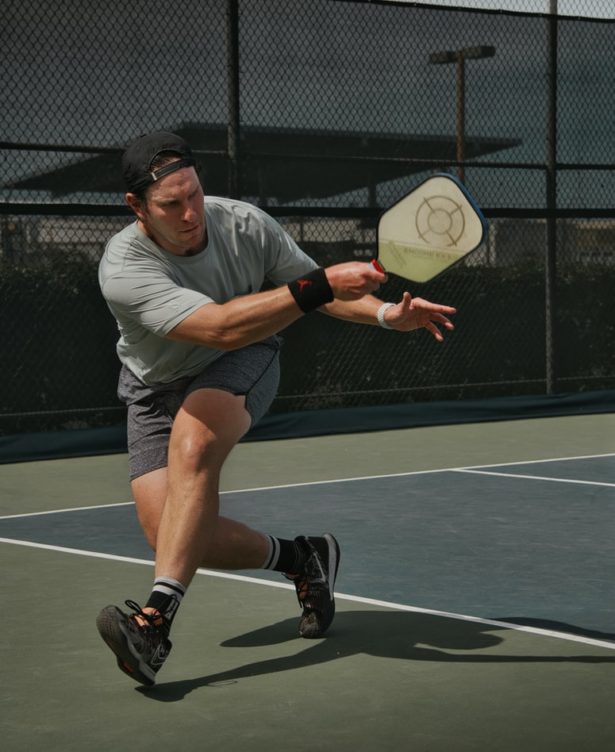 Of course if you have ever suffered with hamstrings then you will know the total importance of warming up prior to palying any sport. The same is true of pickleball as you will become capable of superhuman feats during a game of Pickleball. That is why having that Pink Pickleball merchandise and best pickleball paddle is so important for just sexing up those volleys and bringing some super cool colour to your game! 
Its important to look great while feeling great! 
The game is genuinely played mostly by over 45s so the testosterone has slightly reduced and the sense of not taking things too seriously has been increased. All this makes for a great environment to stay and get fit and to be super social, have a fantastic fun time and of course even indulge the amateur dramatics! You might even try to play some high level pickleball! 
As a social and fit passtime, Pickleball has taken off in recent years as a go to sport that is easy to play and not difficult to set up. Almost every leisure centre has courts set out with badmington markings and usually have a set or two of badmington nets. You can even play this at home with an everage size yard. People can play outdoors or indoors.
We do hope you play Pickleball soon and if you are thinking of taking it up do not hesitate to check out Pink Pickleball whos information and merch are awesome!
Best wishes! Please warm up properly before any physical excercise and even consider Yoga which is a fun way to really improve your core fitness which helps with Pickleball! 
Take care and do stop by again soon!
The InTouch Rugby Puickleball Editor-On-Assignment
CHECK OUT THE MERCH!