RECIPE! Celebrate Pancake Tuesdasy with the fantastic South Korean Pancake Day recipe below. The simple, delicious recipe was devised by former El Bulli chef Jaume Biarnés.
Jeon top of the world: Celebrate Shrove Tuesday with Korea's favourite pancake
Seasoning brand Yondu Vegetable Umami has created an authentic Korean savoury pancake which will revolutionise your Pancake Day breakfast and leave you feeling flipping great. Once you've had these, you'll find that crepes won't stack up!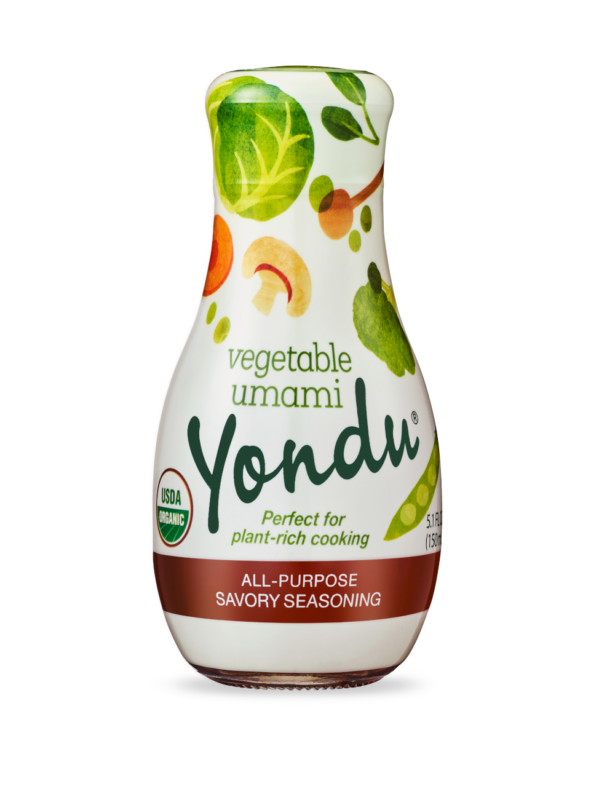 These pancakes can be made in half an hour and are ideal not just for Shrove Tuesday, but can be a fool-proof option for a quick vegan lunch or a lengthy brunch. The zingy dipping sauce accompaniment will also give a delicious umami boost. Moreover, this pancake can be made at a very low cost, using simple pantry ingredients plus cheap affordable vegetables that you can find in your local supermarket. The recipe was devised by former El Bulli chef Jaume Biarnés, who is the director of Yondu Culinary Studio in New York.
Yondu Vegetable Umami is an all-purpose seasoning sauce by Sempio Foods, a family-run business that became one of South Korea's biggest household brands over 75 years. Armed with a passion for the study and innovation of Korea's plant-rich cuisine and fermentation, its ongoing success is attributed to huge interest in the quest for the best plant-based options, the hot trend of Korean flavours, as well as the incredible depth they add to dishes.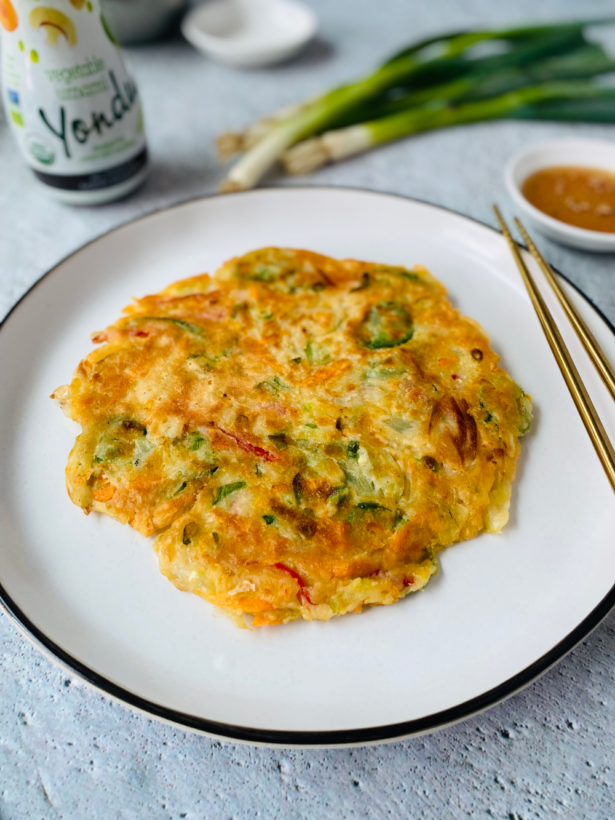 Since launching in the UK in January 2021, Yondu Vegetable Umami has been recognised as a highly commended vegan and vegetarian cupboard product in the Veggie Awards 2021 and 2022. Indeed, this year Yondu Vegetable Umami was also awarded an acclaimed 2-stars by the Great Taste Awards – 'above and beyond delicious'.
Yondu Vegetable Umami is also amazingly versatile, and can be used at every stage of the cooking process. It works well with every type of cuisine and guarantees to enhance the natural flavour of ingredients.
Yondu Vegetable Umami works especially well with vegetables by elevating their inherent flavour, making them centre-stage on your plate.
Easy vegetable Korean pancakes (Jeon) Crunchy outside, tender inside and packed with flavour
Total time: 30 min
Serves 4
Yondu Vegetable Umami effect: Used both in the dough and the dipping sauce
Recipe benefits: Traditional Korean made easy
Ingredients:
200g flour
50g cornstarch
2 tsp baking powder
350ml water
3 Tbsp Yondu Vegetable Umami
½ sweet potato, grated (100g)
½ onion, julienned (100g)
½ bell pepper, julienned (75g)
1 spring onion, chopped (75g)
2 jalapeno pepper, sliced (75g)
Dipping Sauce (optional)
Stir together 6 Tbsp Yondu Vegetable Umami + 2 tsp lemon juice + 2 tsp sesame oil.
Recipe:
* Combine flour, cornstarch, baking powder, water and Yondu Vegetable Umami in a large bowl and stir until mixed thoroughly. Add all the cut vegetables, then mix again.
* In a pan over high heat, add one tablespoon vegetable oil and a scoop of batter. With a spoon, spread the batter over the pan until thin. Turn down the heat to medium and let cook for 5 minutes. Ensure the pancake doesn't stick by lifting the edges with a spatula occasionally.
* Flip the pancake over by covering the pan with a large plate, flipping upside down, and then sliding the pancake back onto the pan. Cook the uncooked side for about 5 more minutes. face-down on the pan.
* Serve the pancake once it is crisp to your liking. Slice into wedges and enjoy with dipping sauce (optional).
Notes/tips:
Cook it slowly for about 5 minutes per side until it looks golden brown and crispy. The interior will remain soft and tender thanks to the vegetables.
Yondu Vegetable Umami is available to purchase via its UK website  and Amazon, retailing at £7.99 for 275ml. Visit www.yondu.co.uk/recipes/ for cooking inspiration.
Follow the brand on Instagram: @yondu.uk and Facebook: @yondu.uk.