JÄGERMEISTER SENDS A CHILL THIS HALLOWEEN WITH ICE COLD ELIXIR
LIMITED EDITION 2CL MINIATURES CELEBRATE THE RETURN OF MOST THRILLING NIGHT OF THE YEAR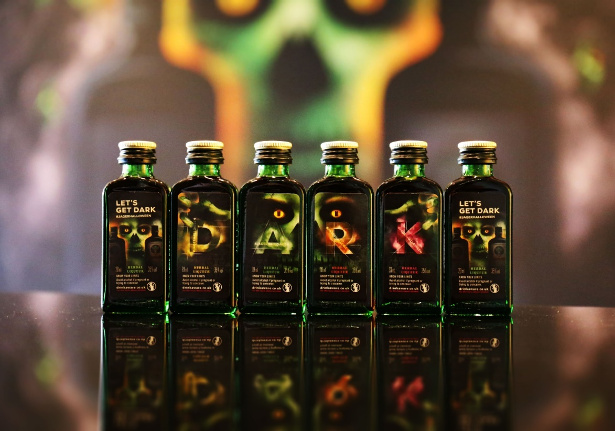 FACEBOOK | TWITTER | INSTAGRAM | YOUTUBE
With the thirst for Jägermeister increasing by 34% during Halloween, the UK's favourite shot brand is stepping into the darkness to launch limited edition 2cl miniatures gift set this autumn. Best served at a chilling -18°C, Jägermeister has summoned a mysterious spirit known as the Schädelmann to make the dark elixir the 'go to' party potion this season,
The bespoke bottle bundle, which features the eerie Schädelmann, is available to purchase at jagershop.co.uk for £9.99. Thrill-seekers brave enough to withstand the spinetingling chill of the Schädelmann's liquor will need to be quick as there are only 150 gift packs up for grabs.
Casting a spell on the nation, the Schädelmann will also make his presence known across venues in cities including London, Manchester, Birmingham, Glasgow, Edinburgh, Newcastle and Coventry, From the JägerSoho Halloween party on October 31st to a month-long takeover at the London Cocktail Club, Slug & Lettuce and the Junkyard Golf Club, Jägermeister will be pulling out all the stops this year.