'OUR STORY SO FAR' A4 MEMORY BOOK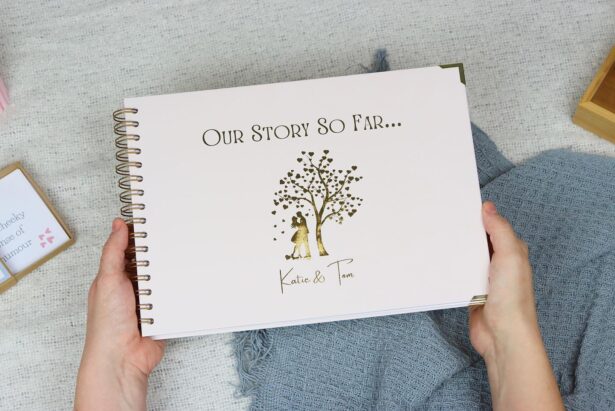 This gorgeous book is designed to capture all the wonderful memories of a couples journey together. A place to look back on in years to come to see where it all began. So whether this is your
first Valentine's together or you first year together, why not safeguard all those memories that are stored digitally and unfortunately so easily lost. Write down special memories you have of
these times, include little keepsakes you have like cinema stubs or lunch receipts. Make the book your own, a place to remember.
Each book is A4 in size and includes 25 pages of quality 300gsm paper (thick enough to hold lots of photograph's) Includes gold corners for added elegance.
A personalised message can be added to the first page to make the book extra special.
Buy @ :- https://islaandboe.co.uk/stationery/our-story-so-far-a4-memory-book/
Price: £24.95
'HOW I MET YOUR MOTHER' AS MEMORY BOOK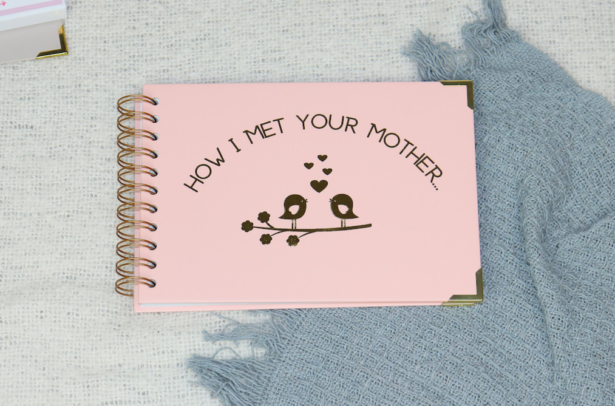 Are you looking for a quirky gift for Valentine's Day? Or maybe an anniversary gift? Well this book is perfect for those of you that don't feel like they could fill in the A4 books. These handy A5 size books are just as robust, Just as high quality and just as well received!
Use this book to remember the first dates you went on, the chasing that you or they did (or didn't do in some cases!). Write about how you first met, put in saved cinema stubs or meal receipts. You never
know, one day this book could be shown to any children you may have. This book will make a wonderful read for them, and maybe prove that you were cool people once!
These books can also include a personalised message to the recipient on the first page.
These books come in 2 colours ; Pink and Powder Pink. They are made in the UK and are FSC certified. The books contain 25 pages of top quality 300gsm plain paper which is strong enough to hold photographs.
All memory books are foiled in Gold or Silver. We are open to design ideas if there is something more specific you would like. Just please let us know!
This book can also be changed to 'How I Met Your Father' and a name can be added to either design.
Why not add a personalised message on the first page to sweeten the deal even more?
Buy @ :- https://islaandboe.co.uk/stationery/how-i-met-your-mother-a5-memory-book/
Price: £14.95