IGEA MODERN HAND SANITIZER WITH SENSOR, PINETTI… shop @ modernloftinteriors.com ($783) | touchless.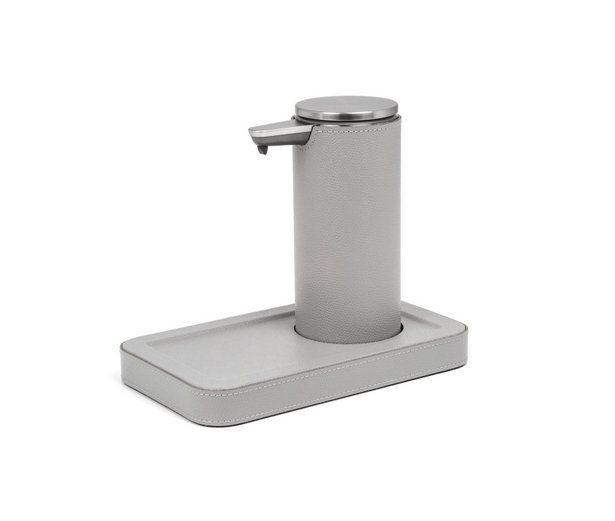 You may be wondering, what's so special about this hand sanitizer?
Obviously, this is not your typical plastic bottle of sanitizer. This design is for the picky, the choosy, the quality conscious and the socially aware.
The Igea dispenser is a luxurious handcrafted leather sanitizing station that's become popular in a post-covid ear because it's the perfect way to keep everyone safe.
Handmade in Italy, it fits in any well-designed office or bedroom.
The vertical distance between your hand and the sensor gives you the choice of the amount of soap/gel desired. It has a removable tray and is available in grained leather, in a large spectrum of colors.
The entire Igea Collection is sold at Modern Loft – home of extraordinary modern home furniture.