Ideas to Find a Suitable Flat in Edinburgh
Edinburgh is one of the safest and beautiful city to live in. Fortunately, you can get several affordable options with several facilities. Edinburgh council offers to purchase flats in mixed tenancy schemes and rent them again to their former owners as a final resort. By doing this, they can manage repair expenditures. The Edinburgh council has almost more than 20,000 homes.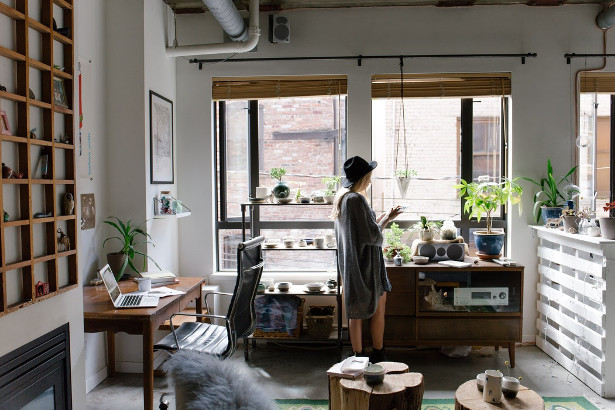 Fortunately, you can explore several rental options, such as Citylets. To build substantial opportunities and business relationships, Citylets has a partnership with the PRC (Property Rugby Club). There will be new prospects between rugby and property. Players can get sound advice during their rugby career. They want to provide higher standards of living to their tenants. However, options are endless, but homeowners with low-income may have to do some research. Before signing a contract for your rental flat, take your time in research and wander around to search the best atmosphere. Here are some popular areas to live in:
Stockbridge

Marchmont and Morningside

Newington

Stockbridge

The Western Harbor and Leith Walk

Dalry and Haymarket

Portobello

Bruntsfield

Tollcross

Corstorphine
Understand Your Budget
While renting a flat, you must pay rent and bills, council and internet tax. Sometimes, you have to pay a deposit (other than the rent of the first month). See a sample breakdown for prices:
Rent can be £350 to 650 per month (a shared flat)

Rent can be over £550 per month (a private flat (one bedroom))

Possible power bills may vary between £40 and £80 per month

Internet bills £20 to £65 per month

Council tax may vary between £91 and £318 per month
If you want to know the exact payments, make sure to ask your landlord or talk to the former tenant to ask about average bills.
Find Flatmates or a Flat
If you want to decrease the cost of living or need a company, you can share your flat with other people. There is no harm in sharing your apartment in the United Kingdom for adults and students. Some Facebook groups may help you to find the best flatmates. Students can save money on council tax, so try to find students as your mates.
Double Check These Things Before Signing
Before signing a contract, see these things in your flat. These points can save you from different complications.
Choose a flat with double glazed windows. Scotland is famous for winters, so check carefully. Old buildings may have drafts. With double glazing, you can keep yourself warm.
Heating source of your flat should be gas. Similar to windows, central heating is an excellent choice to keep you warm during cold winters. Moreover, gas is cheaper than electric heating options. Your selected building must have a carbon monoxide detector. Here are some things to check:
Check average monthly bills

Check the source of natural light in your flat. Select a well-lit flat because the lack of light can increase your utility bills. In the winters, it will be dark after 3:30 pm. Your body needs vitamin D that you can get through flat windows.

Your selected flat must have blind/curtains to block out the sun. Always remember that you will get lots of sunlight after 4:30 am, so you must have curtains and blind.

Check bathroom for a powerful shower.

Your flat must have comfortable mattresses.
Make sure to choose a flat at an easily accessible location. If you are planning to live with flatmates, interview your potential mates and choose a friendly person. You have to spend several moments of your life together, so pick a person with a similar lifestyle. Before signing a rental contract, read it carefully (you can't even miss the fine prints). Keep a copy of contract with you for your record.