Shepherd Neame, Britain's oldest brewer based in Faversham, Kent. shop.shepherdneame.co.uk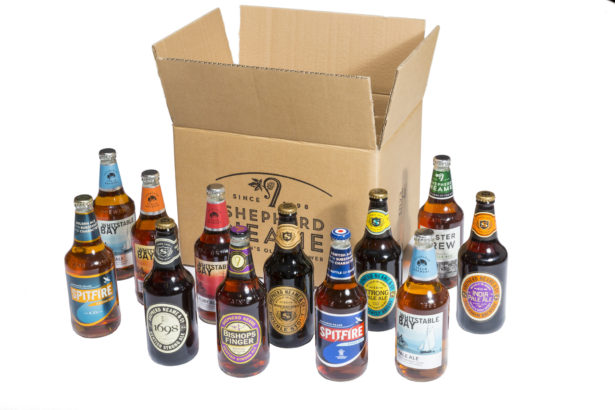 the Shepherd Neame bottled, canned and mini keg range offer ideal and fun gofts for Father's Day. All are vegan, and have been accredited by The Vegetarian Society, and make great Father's Day gifts.
Their products are available to purchase from their online shop (https://shop.shepherdneame.co.uk/), and at their Shepherd Neame Shop in Faversham, which reopened on April 13.
They have a number of collection boxes, including a popular pick and mix box, along with bar bundles available. There are also 5l mini kegs, and their newest product, Noughty Bear 0.5% IPA. This has just 70 calories.