ZOMBIE KITTENS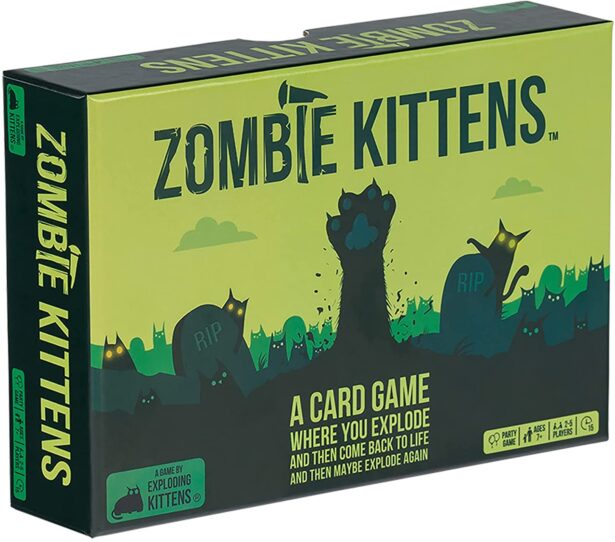 Zombie Kittens is still the highly strategic, kitty-powered version of
Russian Roulette that you love, but introduces a brand new deck of
cards so your game doesn't end just because you blow up. Only living
players can win the game, but dead players now get to keep the cards
in their hands when they explode. They also get to play certain cards
to torment the living players. And they can even come back from the
dead to win the game. In Zombie Kittens, exploding just means you'll
have a chance to rise from the grave and take your revenge. Gives
"nine lives" a whole new meaning! Bring back your friends (and
enemies) in this undead spin of your favourite Russian Roulette style
kitten card game.
Zombie Kittens can be played by itself or can be combined with
Exploding Kittens. Age 7+, 2+ players and includes 61 original cards
with brand new illustrations
£19.99