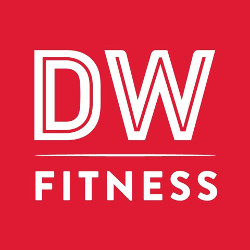 How many calories are in ice cream?
According to SELF Nutrition Data, one serving (half a cup or 66g) of a bog-standard vanilla ice cream contains 137 calories and 14g of sugar.
Why not have a go at these simple but delicious guilt-free, low-fat ice cream recipes instead?
Recipe 1 – Super easy healthy banana and cinnamon ice cream
Ingredients
• 3 bananas
• 150ml of Greek yoghurt
• 3 tablespoons of sweetener
• 1 tablespoon of honey
• 1 tablespoon of cinnamon
• 1 tsp of vanilla bean paste
• Fresh fruit to garnish
Method
• Chop your bananas into even-sized chunks and place in the freezer for an hour to 90 minutes.
• Take them out and put them into a food processor with your yoghurt, honey, vanilla bean paste and cinnamon.
• Keep blending the mixture until it is smooth and creamy.
• Place the mixture back in the freezer for up to an hour to 90 minutes.
• Scoop it into a bowl and top with some fresh fruit of your choice.
What are the health benefits?
Greek yoghurt is always a good alternative to things like cream or buttermilk. Not only is it extremely low in saturated fats (you can read more about this here), it's also a decent source of protein and calcium. Although bananas are relatively high in natural sugars, they pack plenty of nutritional goodness. They're a particularly good source of vitamin C and potassium.
Recipe 2 – Healthy blueberry ripple ice cream
• 100ml of Greek yoghurt
• 150ml of vanilla yoghurt
• 1 teaspoon of vanilla bean paste
• 1 punnet of blueberries (around 150g)
• 1 lemon
• A pinch of salt
• 4 tablespoons of sweetener
Method
You're essentially creating two forms of ice cream and mixing them together to create a delectable ripple effect. Here's the easiest way to do it…
• Mix your blueberries with the Greek yoghurt and two tablespoons of sweetener. Add in the juice and zest from your lemon.
• Put this mix in the freezer for around 30 minutes (you want it to be a little bit stiff, but not fully frozen).
• In the meantime, mix your vanilla yoghurt, bean paste, salt and remaining sweetener in a bowl.
• Take your blueberry ice cream mix out of the freezer and start folding it into your vanilla mix.
• Once you've combined the two, place the entire mixture in the freezer for an hour to 90 minutes.
What are the health benefits?
Whether you call it ice cream or frozen yoghurt, there's no doubt that this delicious recipe fits right into a healthy diet. Blueberries are often referred to as a "superfood" and it's easy to see why. A fantastic source of vitamin K, blueberries have high levels of antioxidants and studies have suggested that they can lower a person's risk of a heart attack.
Recipe 3 – Natural fruit ice lollies
Ingredients
• 350g of strawberries
• 200ml of natural yoghurt (or fresh fruit juice if you prefer)
• 1 teaspoon of honey
• Sweetener depending on how sweet a tooth you have
Method
These are so easy to make, it's almost unfair!
• Simply whiz up your fruit in a blender and add your yoghurt (or juice) and honey.
• Taste the mixture before you go any further and add sweetener accordingly.
• Divide the mixture into six lolly moulds and add a stick into each.
• Freeze them for around 90 minutes.
• You can switch out the strawberries for any fruit of your choice.
What are the health benefits?
The problem with some of the ice lollies that you buy from the shop is that they might contain a lot of added sugar. While our version will carry natural sugars from the fruit, you can use honey and sweetener to customise your lollipops to your liking without having to worry about ramping up the sugar content.