HARNESS THE POWER OF NATURE WITH IDEALRAW.
INSTAGRAM | FACEBOOK | TWITTER
Organic Plant Protein Boasts 15g of Complete Plant Protein from 7 Organic Sources
IdealRaw Organic Plant Protein is available in 6 delicious of flavors, including Vanilla, Peanut Butter Chocolate and Mocha, to power your workout naturally.
Each 120-130 calorie serving provides 15g of vegan protein from 7 plant sources, and contains only 3-5g of fat, and 1-2g of natural sugar.
Available in 30 serving containers, IdealRaw Organic Plant Protein is USDA-organic certified, non-GMO and gluten-free, while its unique superfood blend delivers added vitamins and minerals.
Available online now at IdealRaw.com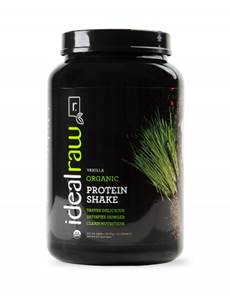 Organic Plant Protein – Vanilla – 30 Servings
IdealRaw Organic Plant Protein
$44.99
IdealRaw Organic Protein Bars Pack a Punch…
IdealRaw Cookie Dough Bars are available now, boasting 18g of plant protein, in convenient 65g servings.
Perfect as a post-workout treat, meal replacement, or nutritious on the go snack, each 300 calorie bar also contains 9g of fibre, beneficial for blood sugar regulation and digestive health.
Organic and vegan, each $21.99 pack contains 7 delicious bars, naturally sweetened with Stevia.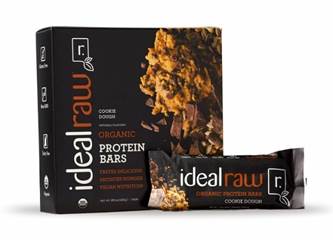 IdealRaw Bars – Cookie Dough
IdealRaw Organic Protein Bars
$44.99
Natural Digestive Support from Eight Probiotic Sources
With eight probiotic sources, IdealRaw Probiotic is here to promote general wellbeing this year.
The good bacteria in our gut vital for the absorption of nutrients and functioning of our immune system1. Each three capsule serving contains 40 billion CFUs from eight strains of probiotics, as well as prebiotics, to help the probiotics work more effectively.
With added L-Glutamine to promote intestinal wall strength, IdealRaw Probiotic is available now in 30 serving containers, providing natural digestive support.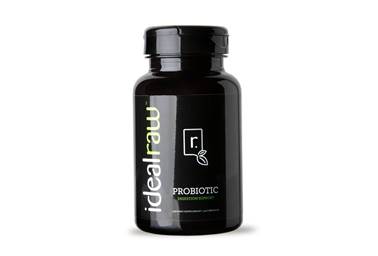 IdealRaw Probiotic
MSRP: $29.99
1 www.healthline.com/nutrition/8-health-benefits-of-probiotics