Happy Nuts is a comfort cream/deodorant for men's testicles and private areas.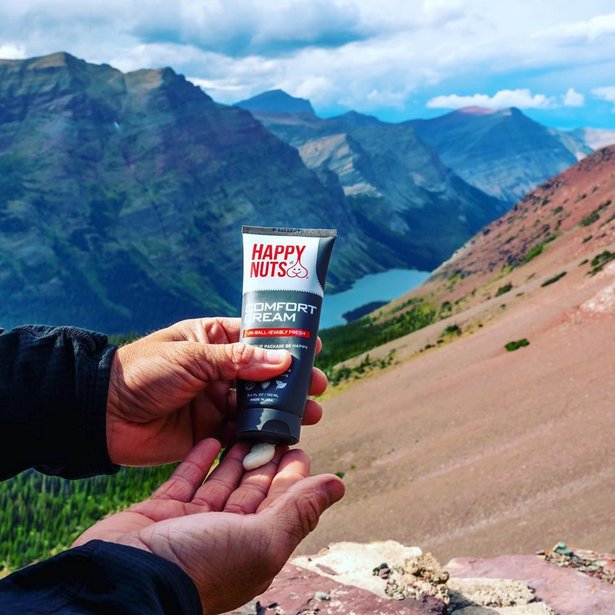 It's great for any activity including rugby, working out, staying dry during a night on the town, and more! It's a perfect gift for guys, as it's practical but also has a fun element to it. Feel free to take a look at myhappynuts.com to learn more and buy.
Happy Nuts Comfort Cream keeps you fresh and comfortable where it matters. According to the founders, "For too long, men's packages have been neglected. Your nuts are more than just another body part, so there shouldn't be a one-size-fits-all solution to the problems that men regularly experience down there."
Scientifically formulated to apply as a cream and dry as a silky powder, Happy Nuts effectively absorbs sweat and creates an anti-friction layer without the powdery mess getting all over the place. That means that no matter what you're putting your body through, whether it's the rigors of sport, a hard day's work, or even a night on the town, your package will stay dry, fresh, and irritation free. No more itching, no more chafing, and definitely no more awkward re-adjusting in public. No matter the environment, Happy Nuts has your back.
Happy Nuts comes in a convenient and easy to carry tube, making it the perfect companion for all types of travel and other activities. The odor-neutralizing cream has its own subtle yet enjoyable masculine scent, and is formulated with natural ingredients including Coconut and Aloe Vera. Aloe is the main ingredient which provides over 75 different nutrient rich minerals for good health. Happy Nuts contains NO talc, aluminum, parabens, silicone, sulfates, alcohol, or gluten.