Give the gift of style and great taste this Father's Day with HAIG CLUB
www.drinksupermarket.com/haig-club-single-grain-whisky-70cl-gift-set-with-hip-flask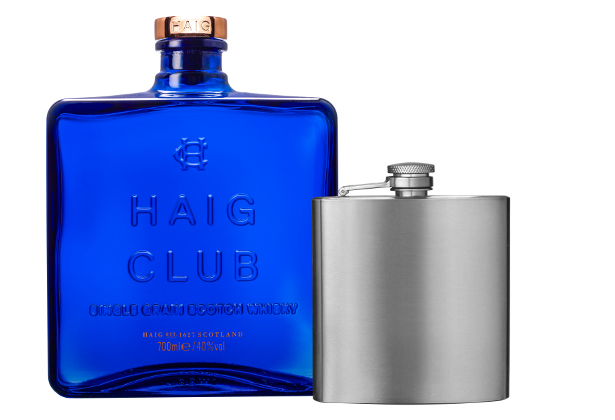 FACEBOOK | TWITTER | INSTAGRAM
Up the style stakes this Father's Day and treat your Dad to a bottle of HAIG CLUB accessorised with a limited-edition hipflask. Presented in a striking gift set, the iconic blue bottle of HAIG CLUB is paired with a stylish copper hipflask, offering the ultimate taste of luxury for a modern man.
HAIG CLUB is the stunning Single Grain Scotch Whisky produced in partnership with David Beckham. Designed to be different, stylish and modern it incorporates the bold and progressive spirit of 400 years of heritage from the legendary House of Haig. A classic Scotch with a contemporary and stylish twist, HAIG CLUB is crafted at Cameronbridge Distillery. Our blender uses a unique process that combines grain whisky from three cask types to offer a fresh, clean style with a deliciously smooth taste. Perfect for the whisky aficionado or dram novice, HAIG CLUB's unique blend of butterscotch and toffee notes make the whisky delectably versatile – ideal for complementing cocktails or simply on the rocks.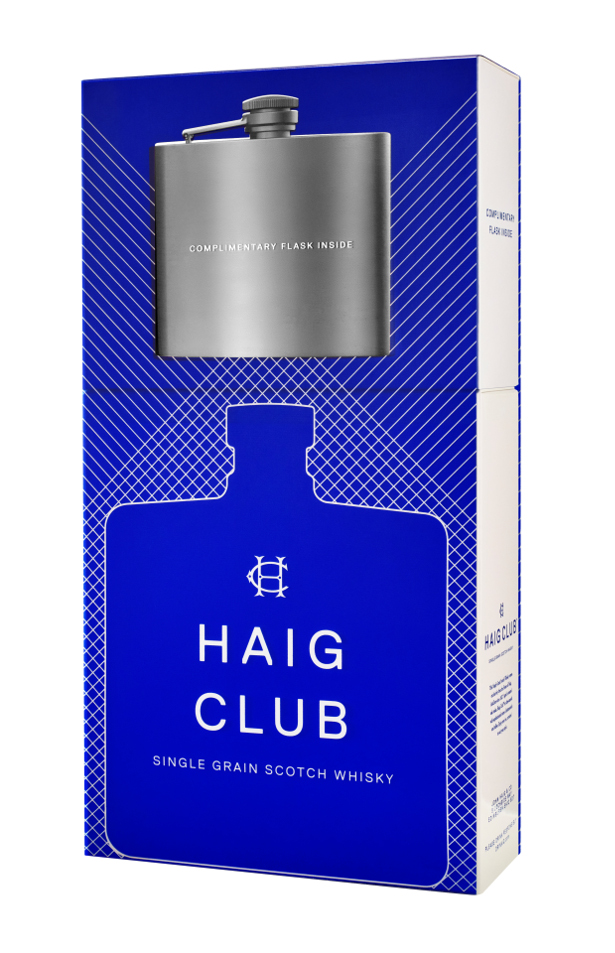 HAIG CLUB CLUBMAN is the latest stylish variant from the House of Haig collection. With its vibrant and modern aesthetic, CLUBMAN inherits the same bold and progressive spirit as Haig Club, with the liquid encased in a distinctive elongated square bottle to create a stand-out silhouette. HAIG CLUB CLUBMAN is matured exclusively in American oak casks that have previously held bourbon, allowing the liquid to interact with the vanilla, butterscotch and sweet toffee flavours found in the casks. The result is a wonderfully smooth and sweet Scotch which pairs beautifully with cola.
To complete the collection, a charmingly chic miniature HAIG CLUB (5cl) is also available. This elegantly styled travel-sized tipple is a small but perfectly formed gift for those looking for a taste of style.
Limited-edition Haig Club (70cl) gift set with copper hipflask is available from most major UK supermarkets including Tesco, ASDA and Sainsbury's
RRP £45
Haig Club (70cl) Waitrose, Tesco, ASDA, Sainsbury's, Morrison's, Selfridges and Amazon
RRP £45
Haig Club Clubman (70cl) is available from Waitrose, Tesco, ASDA, Sainsbury's, Morrison's and Co-op
RRP £25
Haig Club Mini (5cl) is available from The Whisky Shop
RRP £4.50
Responsible drinking is at the heart of HAIG CLUB.
It's important to us that those who enjoy it, do so responsibly and in moderation